When Andrea Winter married Robert Kitsis at a historic hotel in downtown Milwaukee, WI, she was carrying on a family tradition that began in 1924. Andrea's great-grandparents Morris and Dorothy Paschen married at The Pfister Hotel [1] in downtown Milwaukee on Aug. 24, 1924. Then their daughter Bernalee married Charles Winter at the same hotel on June 29, 1948. Bernalee and Charles's son Bruce also chose the same location when he married Susan on July 3, 1979. And finally, Bruce and Susan's daughter Andrea married Robert Kitsis on June 29, 2014, at, you guessed it, The Pfister Hotel. Andrea and Robert even chose the same anniversary as the bride's grandparents, June 29.
Robbie and Andrea met virtually when they both joined the University of Wisconsin-Statesider Dorm Facebook group before meeting in person their freshman year at the University of Wisconsin — Madison. They were friends first before making it official that Summer. Then it didn't take long after their engagement for them to decide on venue location. Andrea explains why they chose to continue the family tradition: "Since I've been a little girl, I've always dreamed about my 'happily ever after.' As soon as we stepped foot into the gorgeous Pfister Hotel, we knew immediately that this was the perfect venue and setting for our fairy-tale wedding [2]. Knowing that we would be the fourth generation to marry at historic hotel was the icing on the cake. It is so incredibly special to continue this wonderful family tradition."
Family is clearly important to the newlyweds. Robbie tells us: "Family means everything to us. They are our biggest fans and our support system. We cherish the relationship we have with each and every member in our family. We are blessed to have seven of our eight grandparents still with us today." Bride Andrea shares a bit about her vision for the big day: "We wanted it to be a magical night that we would remember forever! We wanted a romantic and heartfelt ceremony followed by an elegant celebration."
See wedding photos from all four generations now!
Source: Leo & Jenny Photography [3] and Andrea and Robert Kitsis
Morris and Dorothy Paschen: August 24, 1924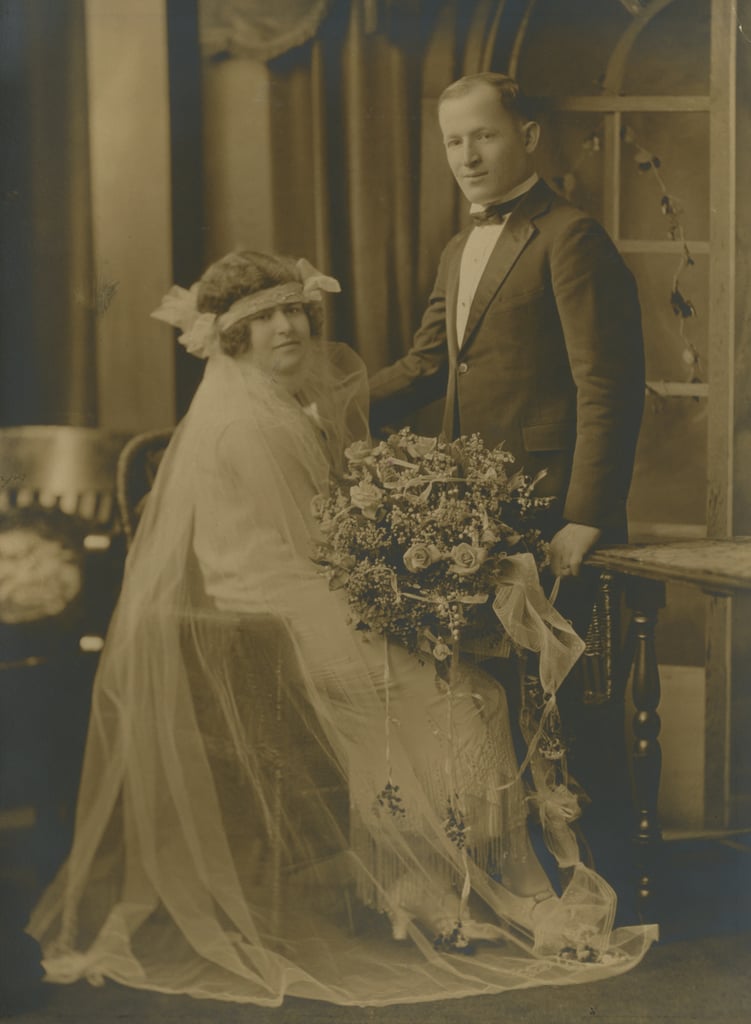 Courtesy of Andrea and Robert Kitsis
Charles and Bernalee Winter: June 29, 1948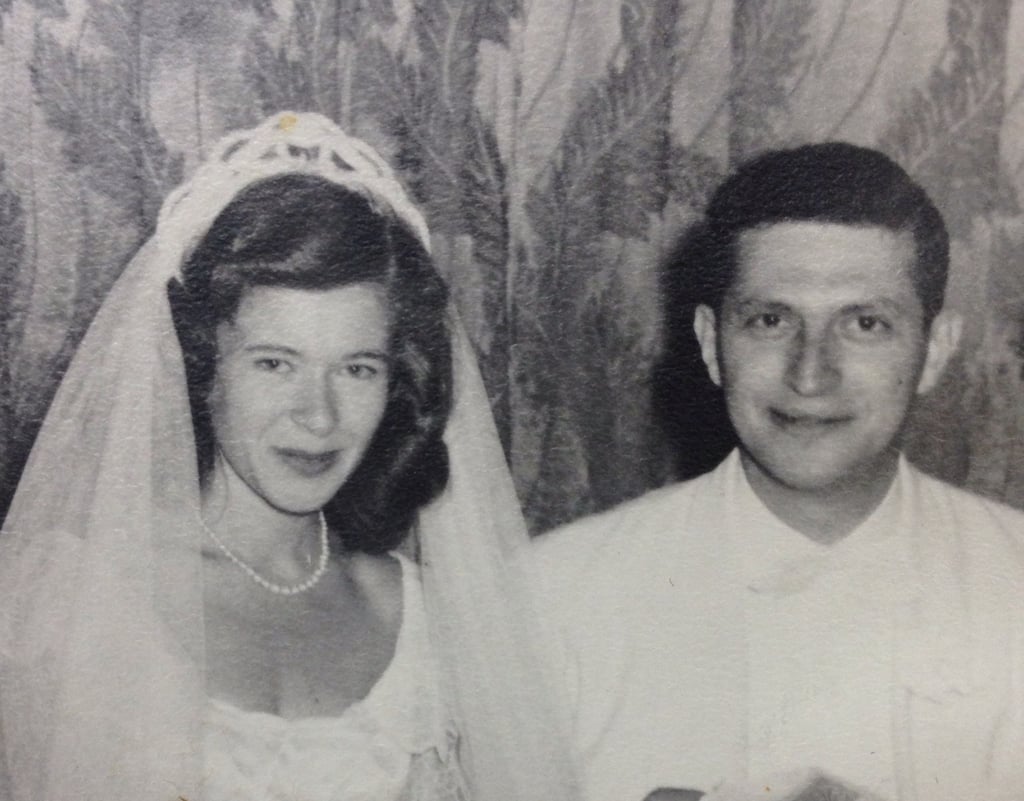 Courtesy of Andrea and Robert Kitsis
Bruce and Susan Winter: July 3, 1979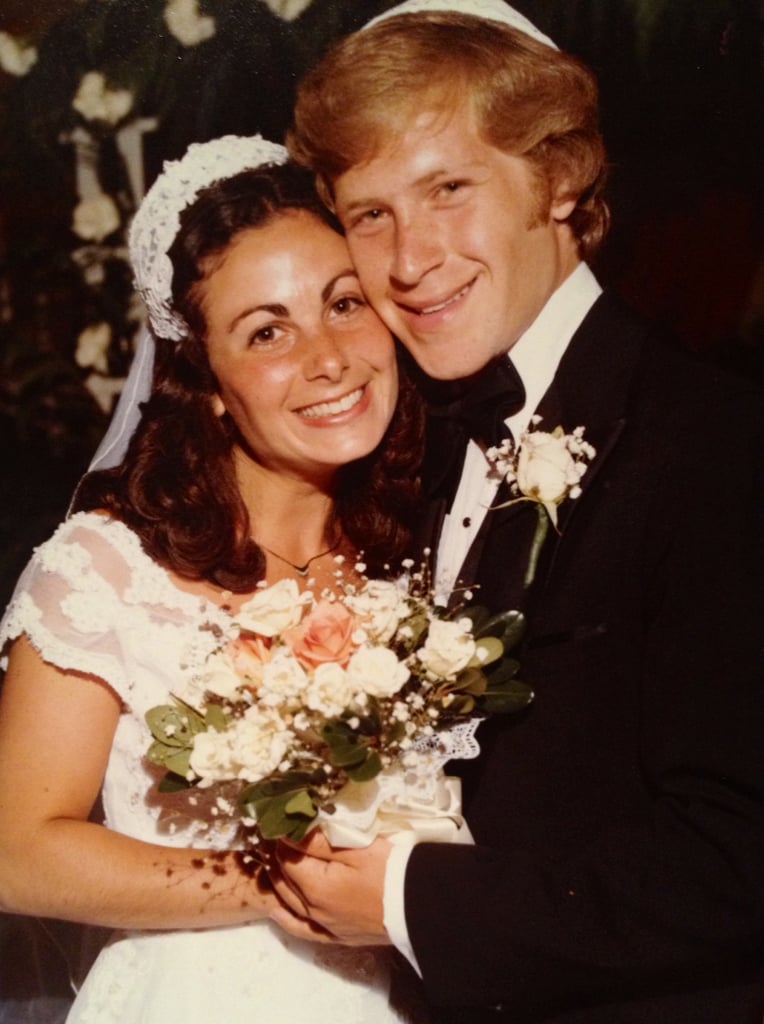 Courtesy of Andrea and Robert Kitsis
Andrea (Winter) Kitsis and Robert Kitsis: June 29, 2014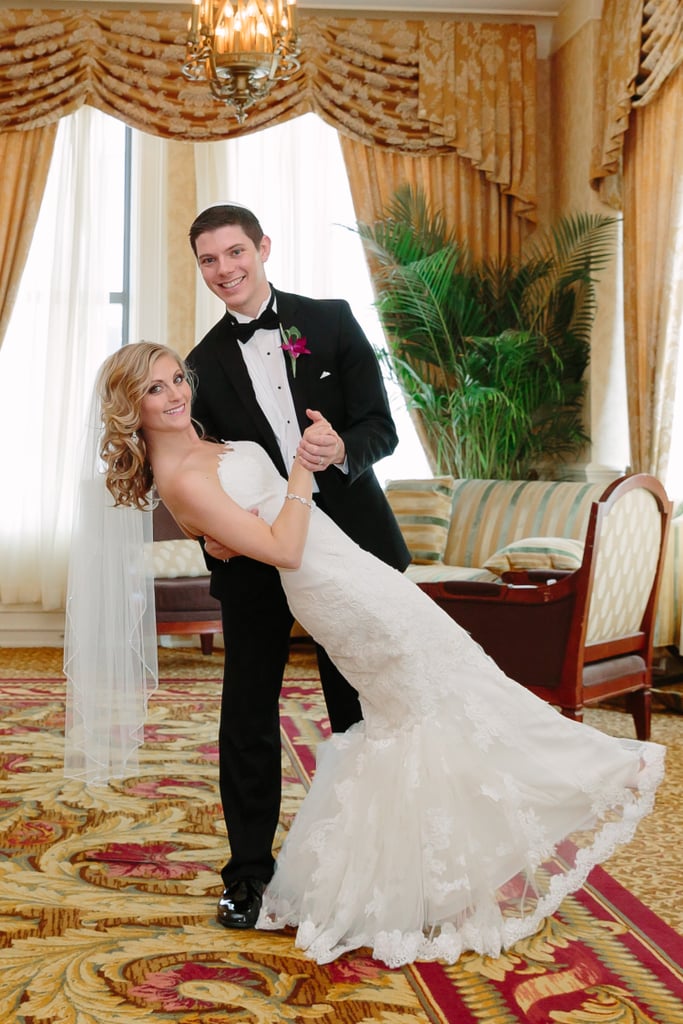 Bride Andrea shares this sweet note about her new husband:
"I never expected to meet someone whom I care for so deeply and who loves me completely. There are so many things I love about Robbie that it is hard to sum it up. I love how Robbie makes me feel each and every day; he makes me feel happy, special, proud, appreciated, beautiful, and excited about what life will bring next. His smile warms my heart, and I love when our laughter fills the entire room. I treasure our ability to communicate freely and openly with one another; we are always there to listen to each other's opinions or concerns. Robbie and I are a great team. I am so lucky to have found the love of my life!"
Source: Leo & Jenny Photography [4]
Andrea (Winter) Kitsis and Robert Kitsis: June 29, 2014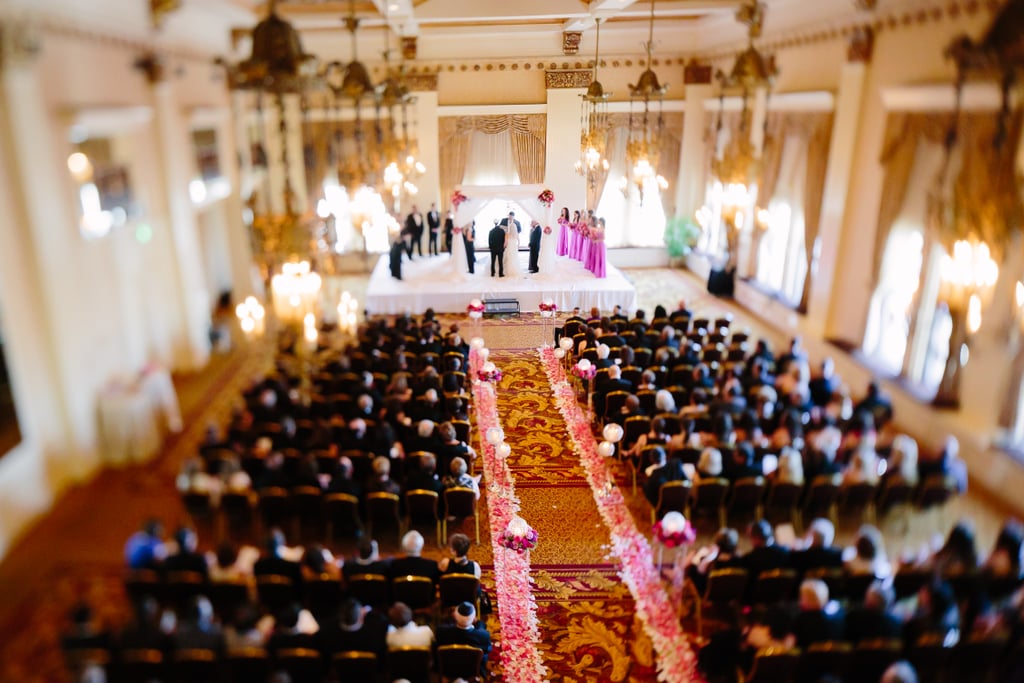 Groom Robert shares this sweet note about his new wife:
"It is impossible to put in words the feelings I have for Andrea. I love that we have grown together, meeting our freshman year, to now being on our own in the big city of Chicago. What first caught my eye with Andrea is her genuine smile and selfless nature. There is nothing that she would not do to help a friend or loved one. After we started dating, it was clear that we just 'clicked.' There was no one I would rather be with, and we truly are best friends. If it wasn't for Andrea, I know for certain I would not be where I am today. I love that from undergrad to medical school, Andrea has been my biggest supporter. Andrea is always there to listen, comfort, and motivate me to fulfill my dreams. Andrea is my perfect match!"
Source: Leo & Jenny Photography [5]
Andrea (Winter) Kitsis and Robert Kitsis: June 29, 2014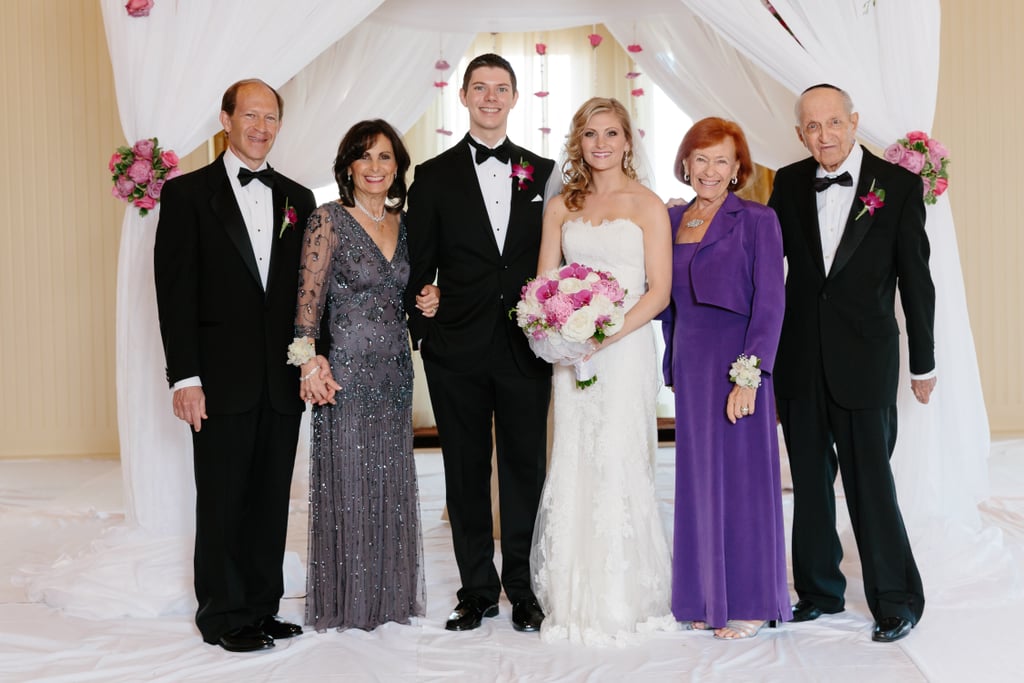 Andrea's parents and grandparents pose with the newlyweds in the venue they all now share in common!
Source: Leo & Jenny Photography [6]
Andrea (Winter) Kitsis and Robert Kitsis: June 29, 2014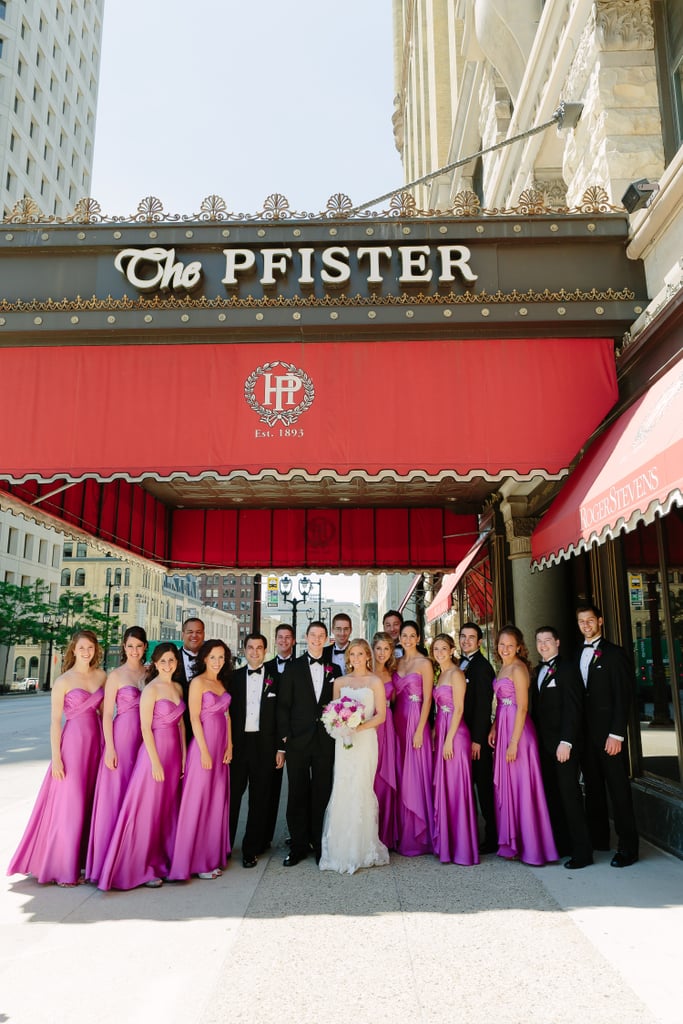 Source: Leo & Jenny Photography [7]