Cute Alert: Baby Turtle!
Like us on Facebook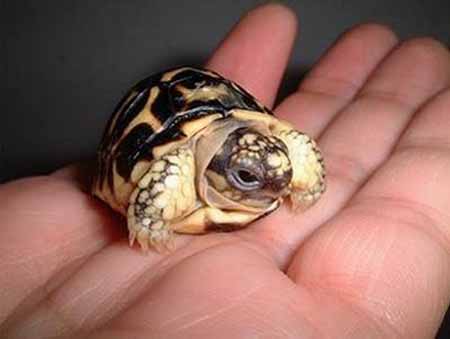 1
Cute Alert: Baby Turtle!
I love this curmudgeonly little toitie. What other baby animal comes out looking so grumpy and old? You can almost hear him saying, "Harrumph!" And I could picture him smokin' a pipe and reading Tolstoy in his study. Okay, that might be too much. And yet look at his "bustin' out of the shell" photo below. He's all, "Get the party started, beyotches!!!" Mr. Toitie has so many dimensions to him.