Dumb Tattoos
Dumb or Awesome Tattoos?
Like us on Facebook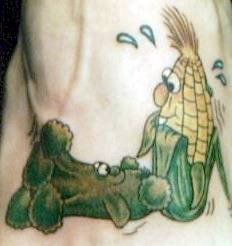 1
Dumb or Awesome Tattoos?
There's a fine line between dumb and awesome, and these tattoos straddle that distinction nicely. Did the person getting the tattoo think they were awesome? Then they're dumb. Does the person looking at the tattoo think they're dumb but enjoy them anyway? Then they're awesome. Class is dismissed. Quiz on Friday.