ADVERTISEMENT ( more slides)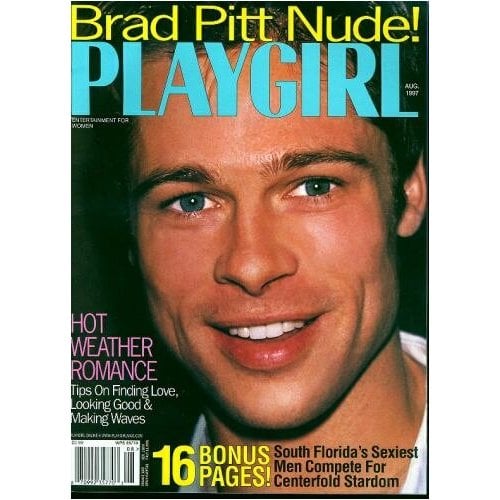 It's the end of an era, people — a hairy, sometimes overwaxed, and cheesy era of pics of nekkid men photographed supposedly for her pleasure. Alternately dubbed "the magazine for women," and then "entertainment for women," Playgirl is gone after 35 years! They say that in order to properly mourn something, you have to know what you've lost. Well, I hardly knew ye, Playgirl, but let's take a highly random walk down bohunk lane . . .
All pictures from this source unless otherwise specified.