London Fashion Week is underway, and we're excited to see what memorable moments and fresh looks will come out of this season's showing. And while the fashion industry's history is full of important landmarks, it seems the ones that stand out the most have to do with controversy, pushing boundaries, and sex. In honor of the fashionable season, let's look at the most scandalous sex-related moments in fashion's history now!
Source: Getty [1]
X-Rated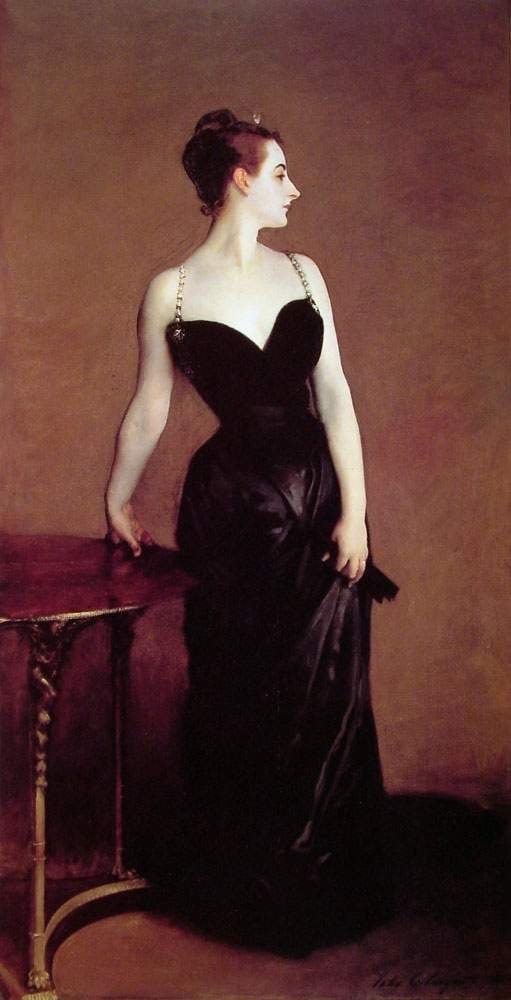 John Singer Sargent's 1884 painting "Madame X" caused a stir for a number of reasons, namely that the model was an American expatriate known for her rumored infidelities and that in the original painting her strap had fallen down over one shoulder. John later fixed the sexually suggestive dress by painting the strap further up on her arm.
Source: Wikimedia Commons [2]
Lipstick Jungle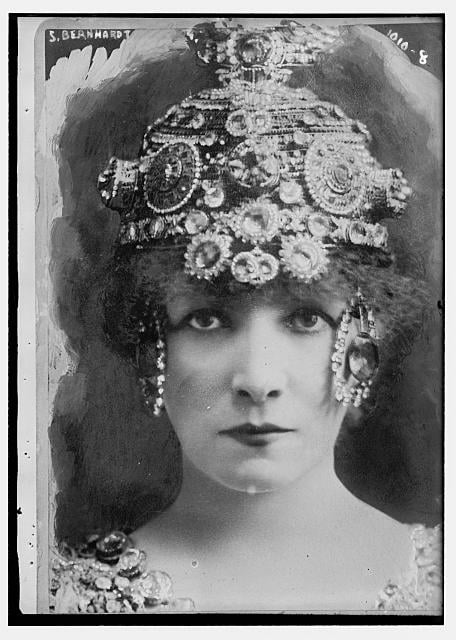 In the 18th and 19th centuries it wasn't a plunging neckline that could get you in trouble, it was lipstick. There was even a British law that said a marriage should be annulled if the woman wore makeup before her wedding [3] day. Respectable ladies didn't wear makeup; it was reserved for prostitutes and actresses. French actress Sarah Bernhardt brazenly wore lipstick, even calling it a stylo d'amour or "love pen."
Source: Wikimedia Commons [4]
Locked Up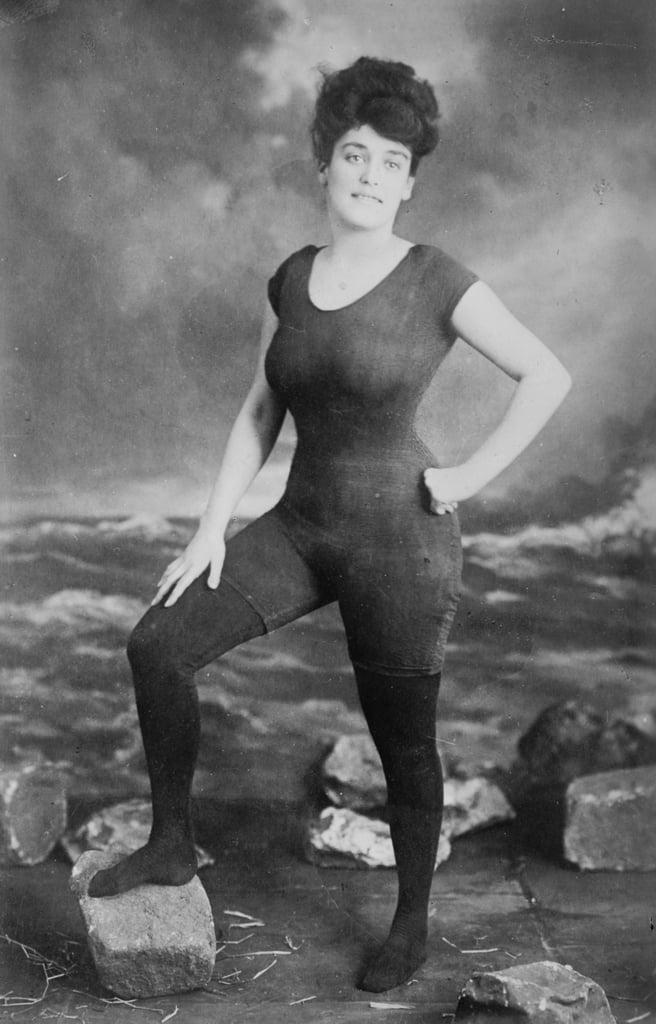 Before bikinis were mainstream, Aussie swimmer and performer Annette Kellerman was arrested in 1907 for showing off her body at a beach in Boston in this snug one-piece swimsuit.
Source: Wikimedia Commons [5]
My Fair Flapper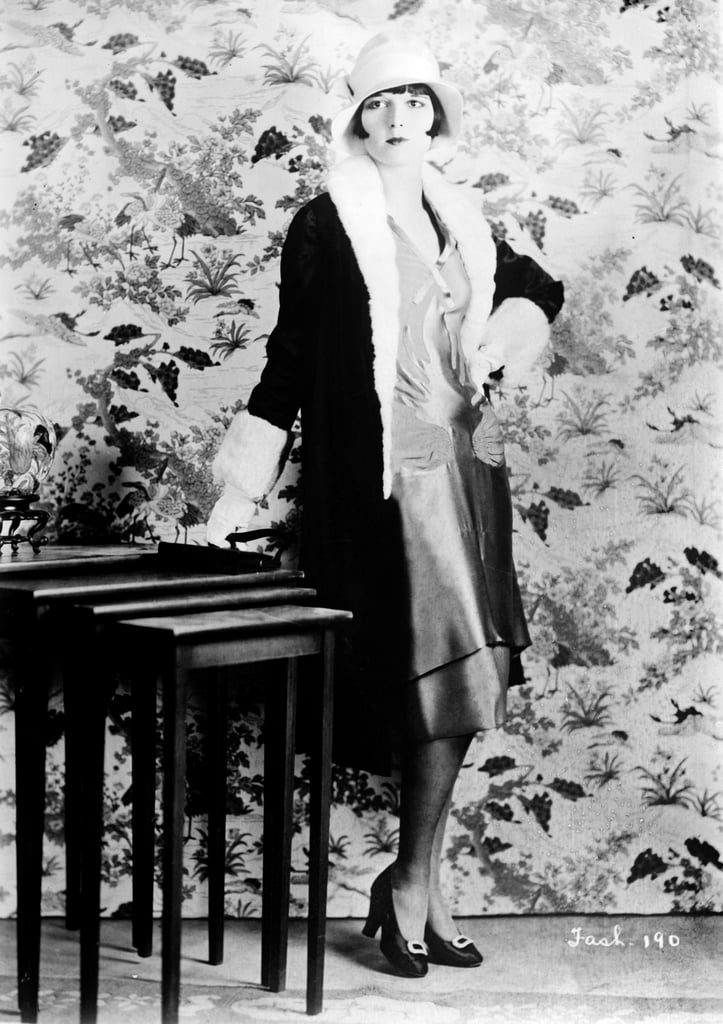 With the arrival of the 1920s came flappers, who were known for their short skirts, bobbed hair, made-up faces, and sexually liberated behavior. After all those corsets and WWI ending, these women were ready to do more than just dance in their new loose-fitting frocks!
Source: Wikimedia Commons [6]
Bikini Bombshell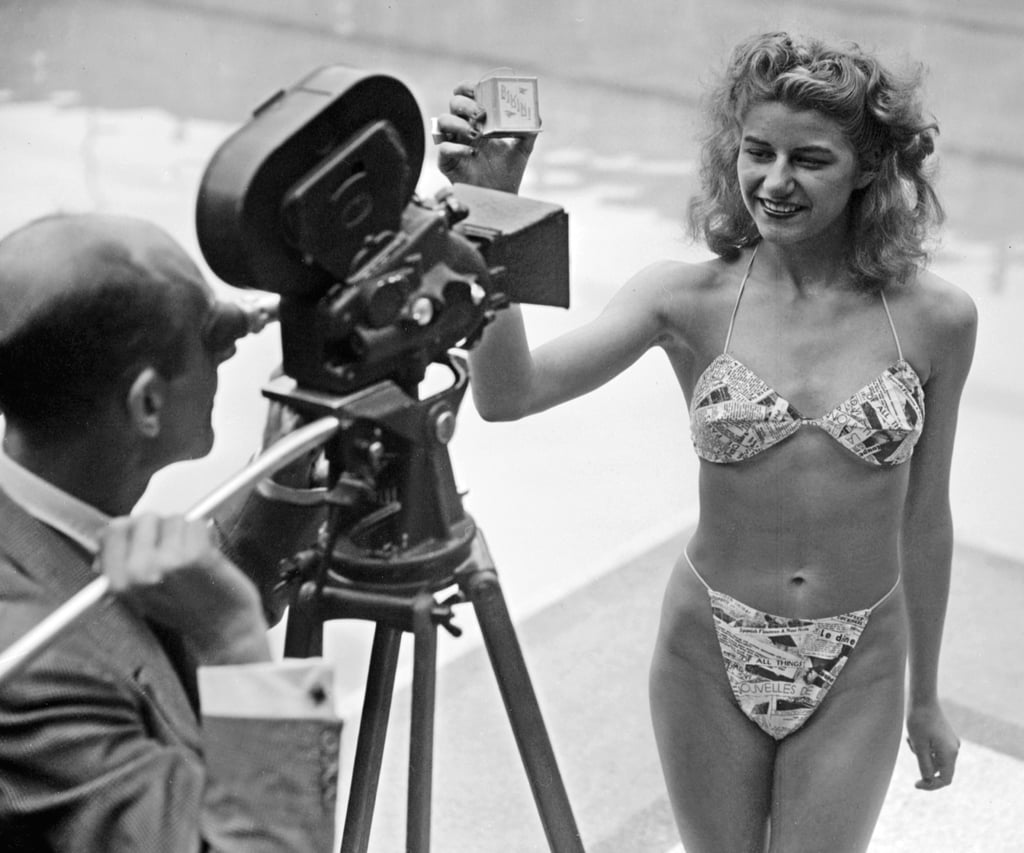 When the modern bikini was introduced by French engineer Louis Réard and fashion designer Jacques Heim in 1946, it was so shocking that the only model willing to wear it for the big reveal was nude dancer Micheline Bernardini.
Pinned Up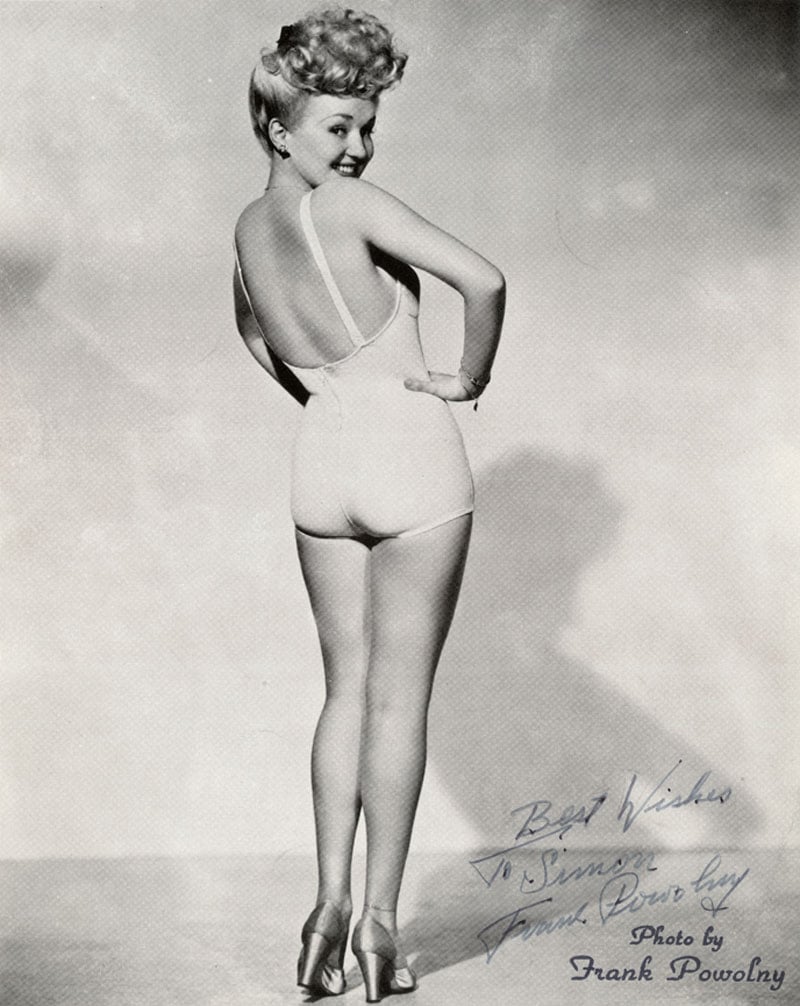 The popularity of clothes that show off a woman's assets can be traced in part to the pinup models of the '40s, who flaunted their legs and cleavage all in the name of duty for World War II soldiers. Pinup girls and famous actresses who adopted the look like Betty Grable and Marilyn Monroe really welcomed in a new era of sexy fashions.
Source: Wikimedia Commons [7]
La Dolce Vita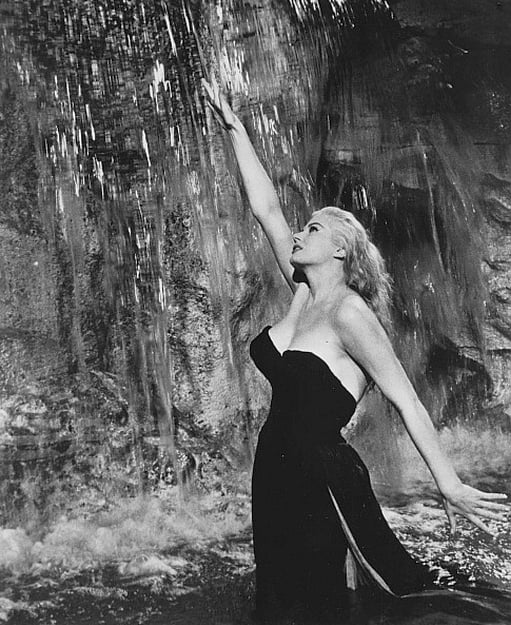 France was the place to be at the beginning of the high-fashion industry, thanks to designers like Coco Chanel. But Italian fashion came to make a name for itself in the '50s with sexier looks by the likes of the Fontana sisters, who famously designed Anita Ekberg's revealing fountain gown in La Dolce Vita.
Source: Pathé Consortium Cinéma [8]
Kinky Boots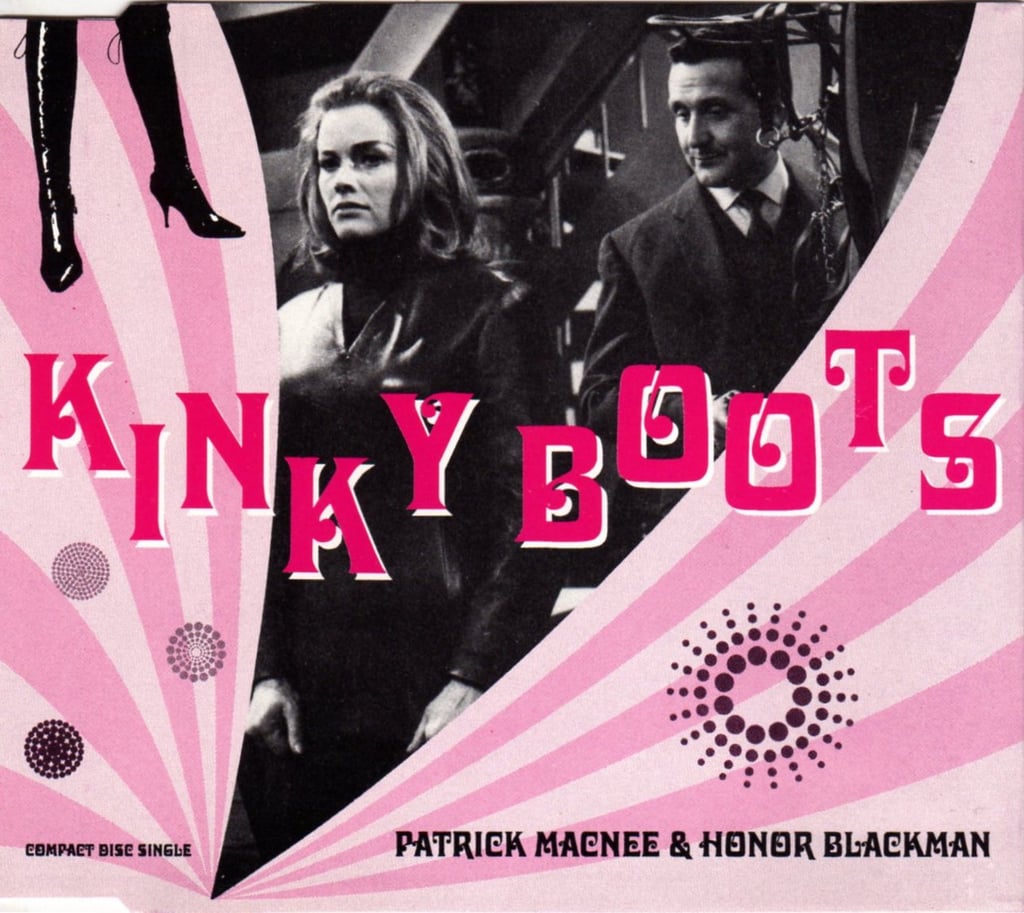 Stilettos have always had a fetish appeal to them, but thigh-high heeled leather boots really became the dominatrix-worthy shoe du jour thanks to the 1964 song "Kinky Boots" by Honor Blackman and Patrick Macnee. The inspiration for the song came from the boots Honor wore playing Cathy Gale in The Avengers, and they've continued to be reincarnated to this day, most notably on Julia Roberts [9] in Pretty Woman.
Not a Virgin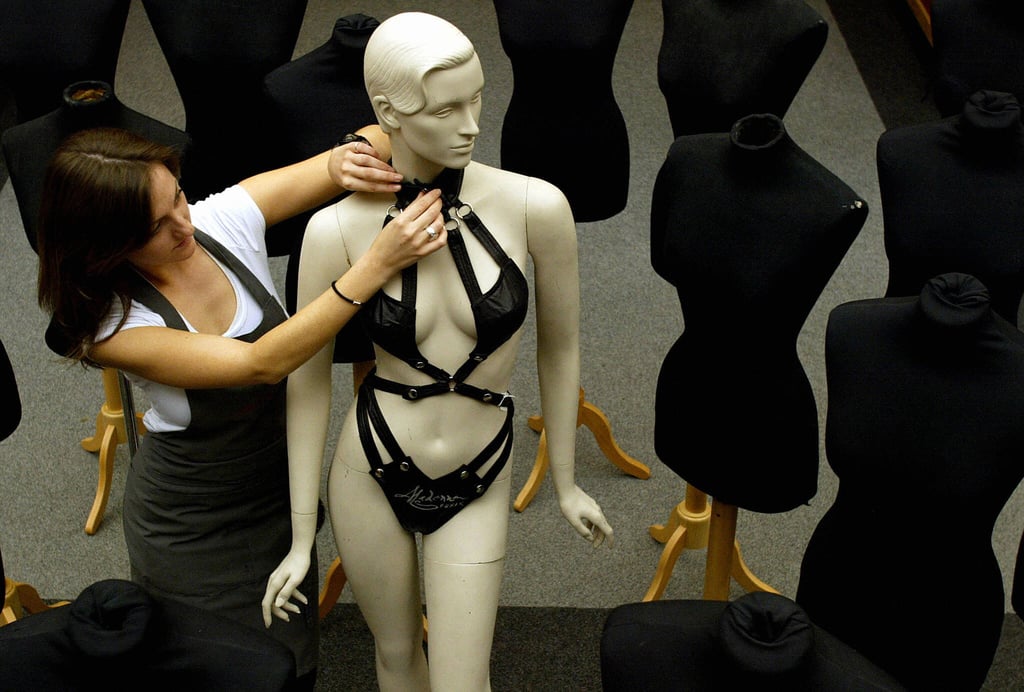 Madonna [10] has always made waves with her sexually charged fashions and behavior, but she pushed even more buttons than her cone bra and "Like a Virgin" performance with her X-rated coffee-table book, Sex. The controversial book released in 1992 features Madonna in an assortment of soft-core pornographic photos inspired by everything from sadomasochism to analingus. Her erotic leather one-piece outfit was put up for auction at Christie's in 2004.
Terry's Troubles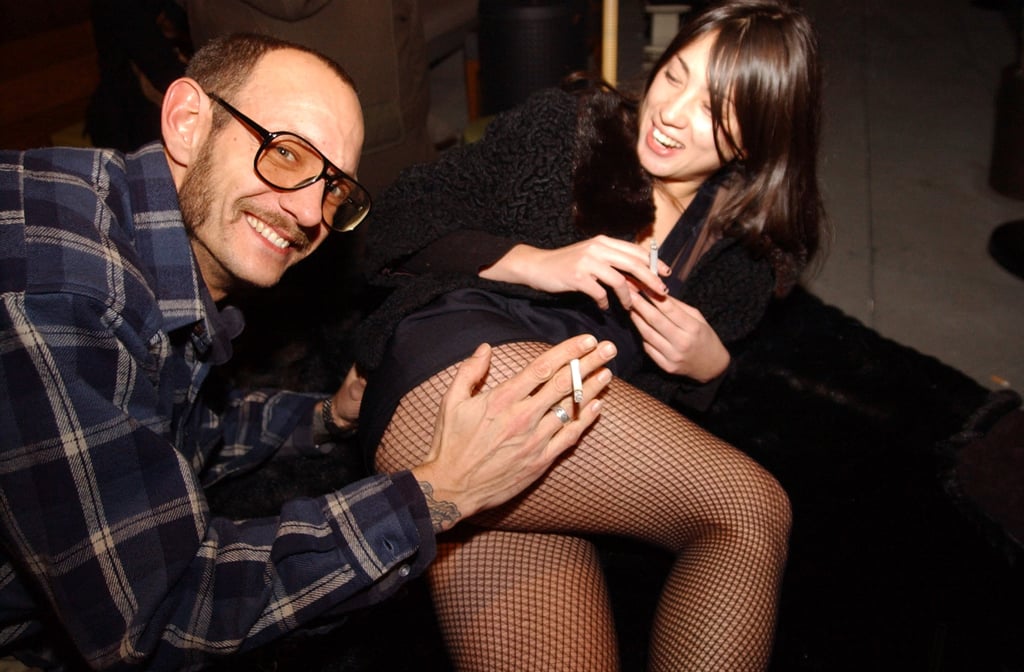 Fashion photographer Terry Richardson has been the center of numerous sex scandals, including a racy GQ cover shoot with the stars of Glee [11] and most recently Equinox gym ads featuring ultraskinny models [12]. But more disturbing than his over-sexualized photo shoots is his personal track record, which is chock-full of sexual-abuse lawsuits [13].
Not Yet a Woman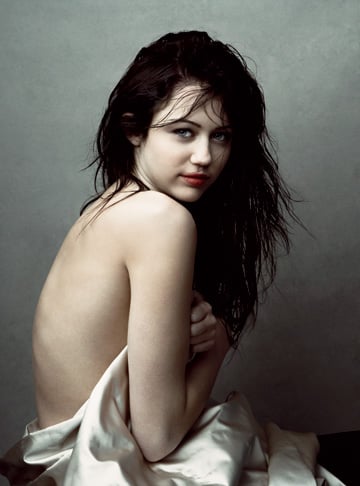 The fashion industry's history is riddled with underage scandals [14], but one of the most famous modern ones involved Miley Cyrus [15]. The Disney star sparked controversy when she posed topless at just 15 years old for a Vanity Fair photo shoot in 2008.
Now she's swinging naked on wrecking balls [16], so there's that.
Source: Vanity Fair [17]
All American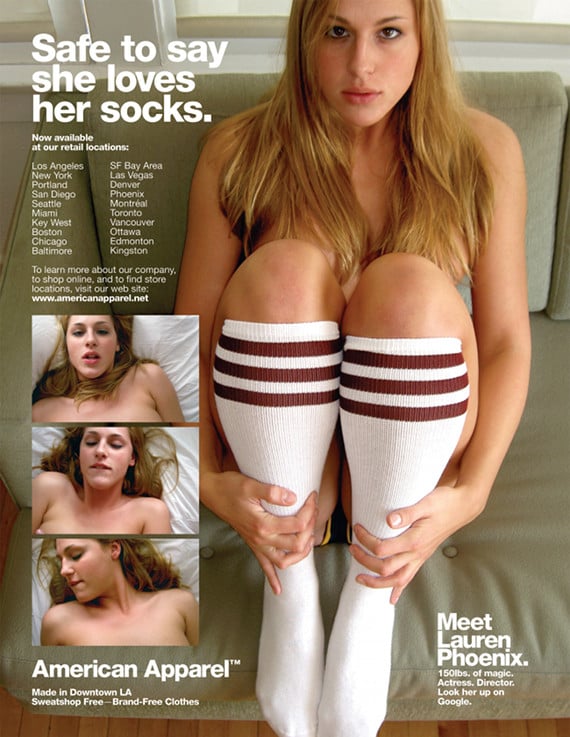 Another controversial figure in the world of fashion is American Apparel's founder and CEO Dov Charney. The label's grossly sexualized ads often feature naked or seminaked women in sexual positions, and even worse, many of these models and other female employees have filed sexual-harassment lawsuits against Dov.
And then there was that whole exposed butthole situation [18] . . .