Few, but Mighty, Women Have Won Nobel Peace Prize
Like us on Facebook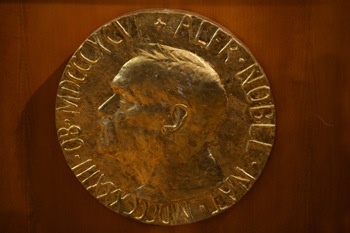 Today is International Human Rights Day, which also marks the date the Nobel Peace Prize is handed out. We all know that Barack Obama won the prize this year, but I thought it would be fun to look back at the women who have taken home the honor in the past. Take this quiz to find out what you know about the female Nobel Peace Prize laureates.
Few, but Mighty, Women Have Won Nobel Peace Prize
How many women have won the Nobel Peace Prize?