So you've sorted through pictures of Dad to see what he was like back in the day — how he dressed and wore his hair. Well, this Father's Day [1], there's another way to get a peek at his retro style: with throwback fashion ads. Trust us when we say we've gathered the good, the bad, and the cringe-worthy that promote everything from colored jeans to old-school onesies. Click on to see what Dad might've looked like, for better or for worse.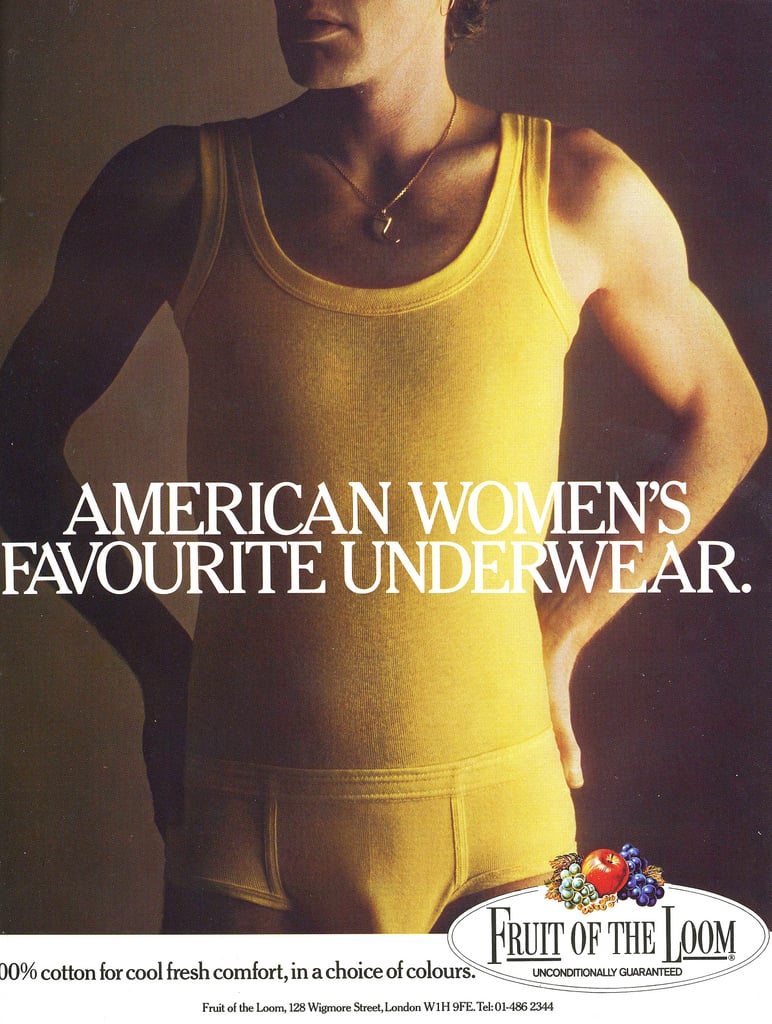 Because what grown woman doesn't like a onesie on her man?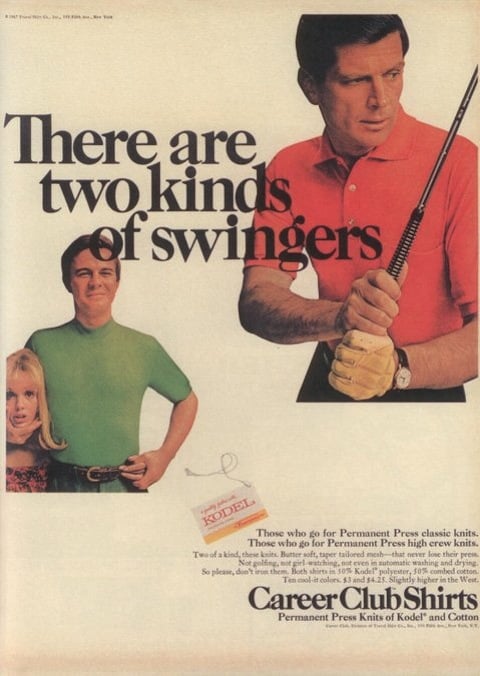 A swingers reference? Sold.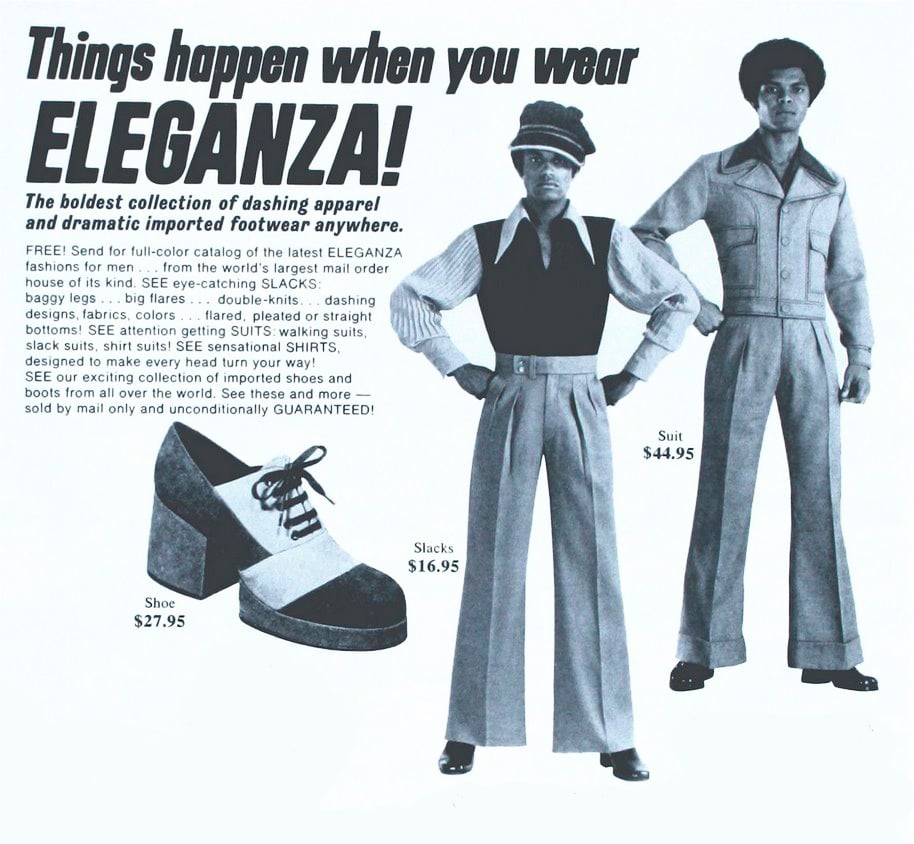 Well, if that's what happens . . .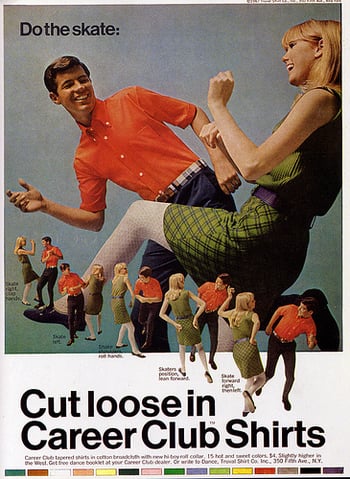 Who needs dancing pants when you've got Career Club shirts?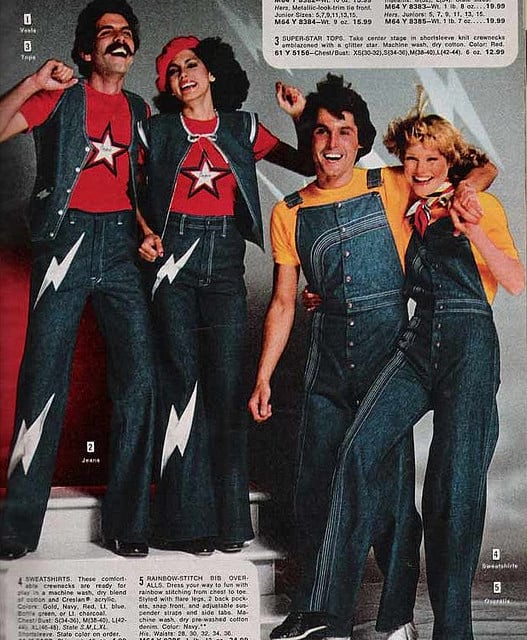 A couple who wears matching all-denim outfits together stays together. Ooh . . . except for Brit and JT.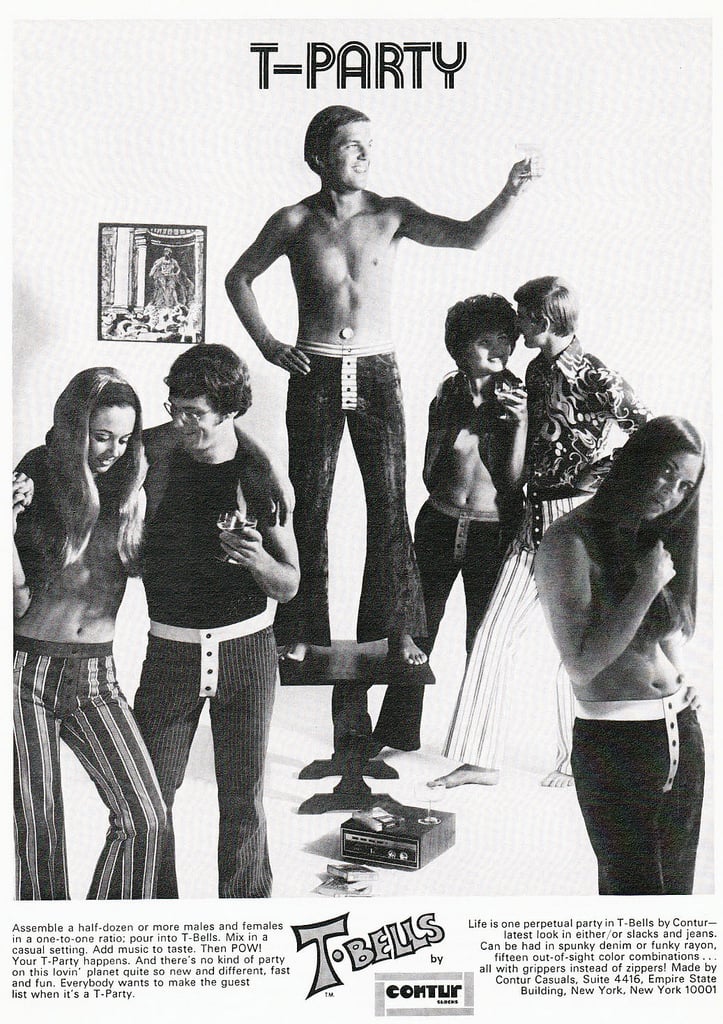 Wait, there used to be a different kind of t(ea) party?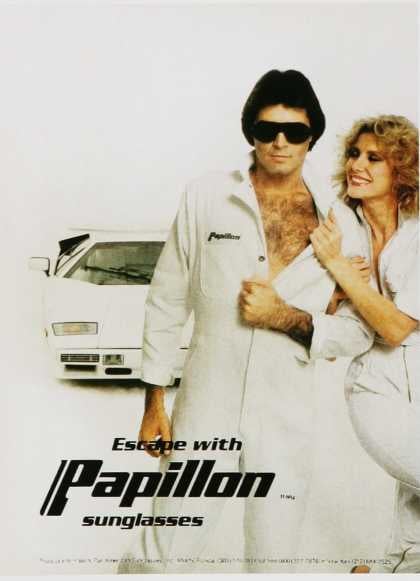 Those sunglasses just reel the ladies in.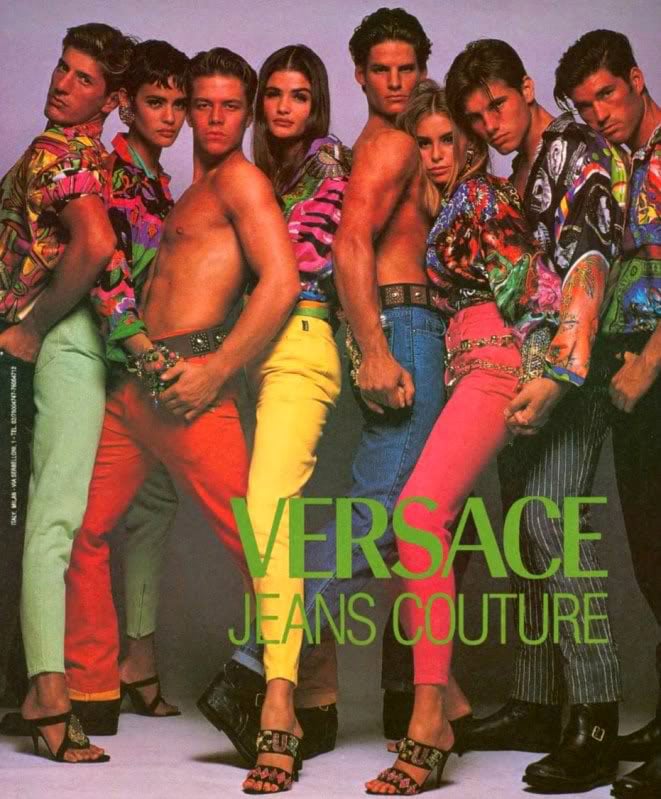 If this doesn't have you aching for throwback fashion, we don't know what does.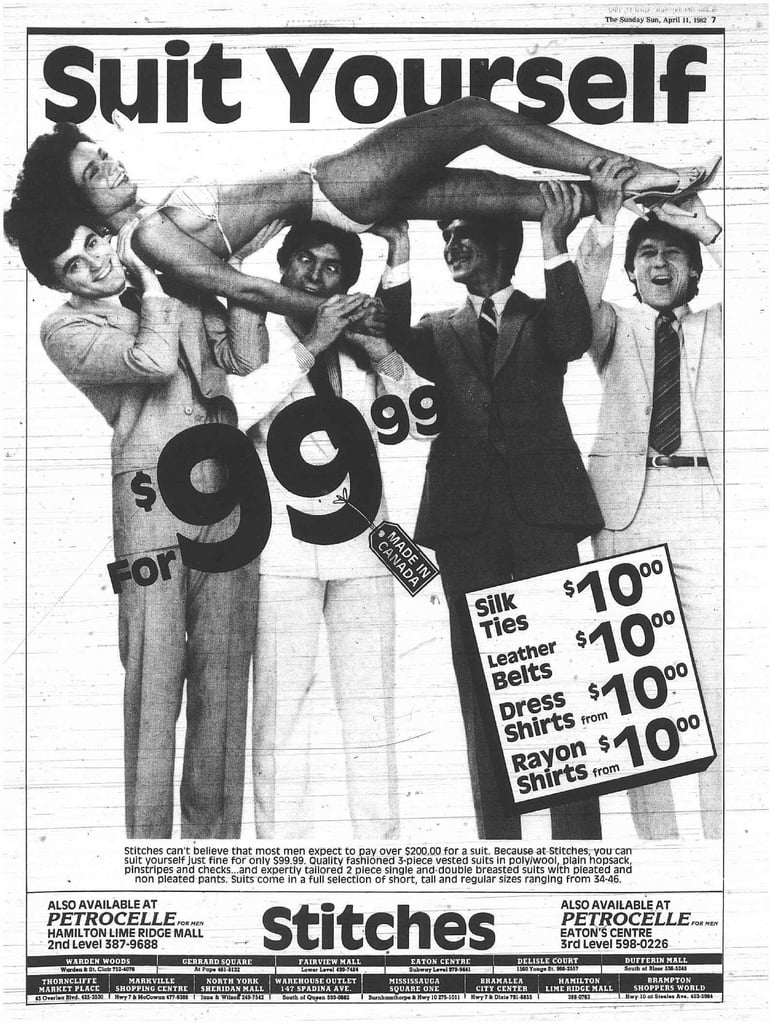 What a punny, punny ad.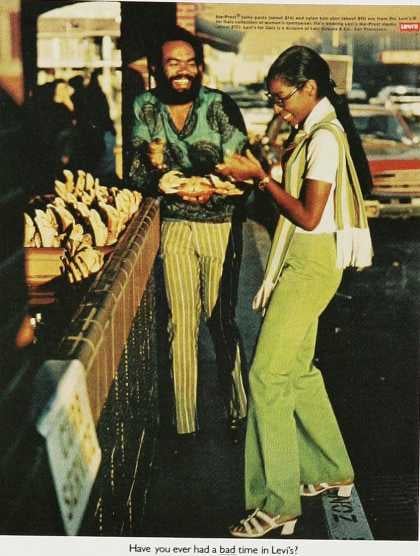 I mean, "have you ever had a bad time in Levi's?"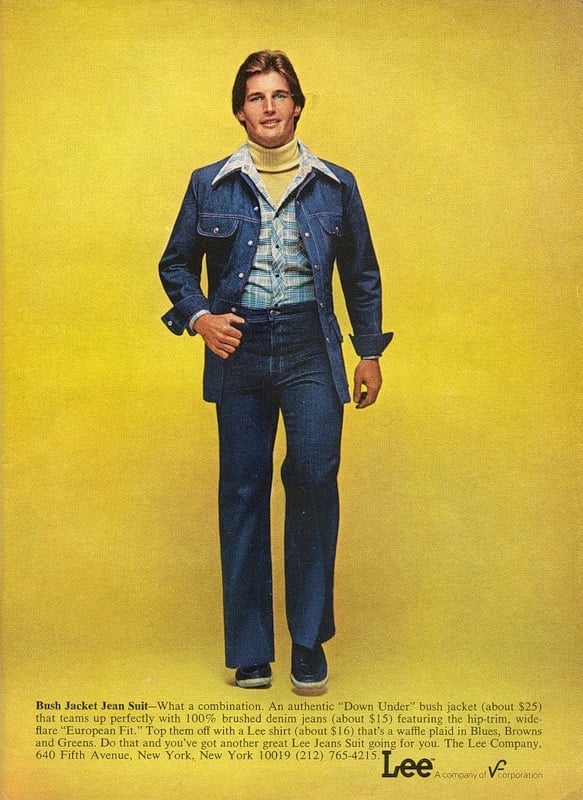 More jean-on-jean action — it never gets old.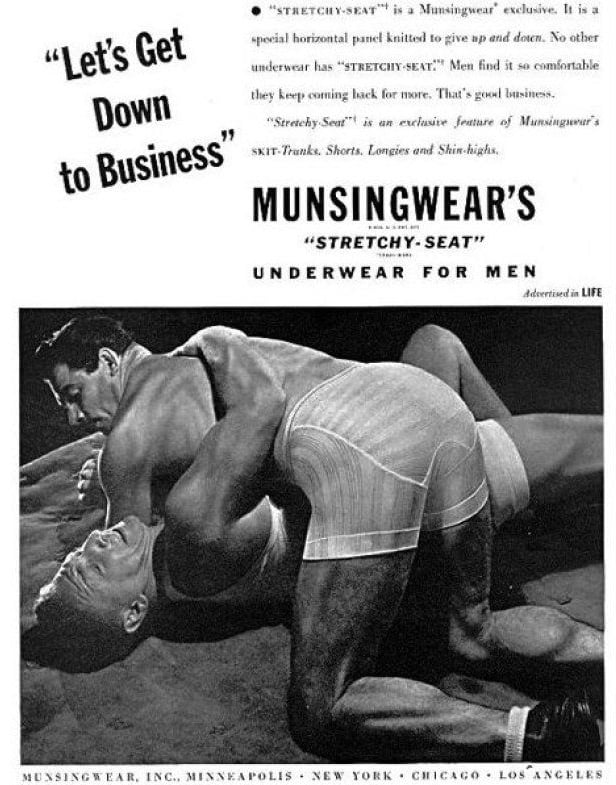 This "stretchy seat" underwear is ready for getting down to business.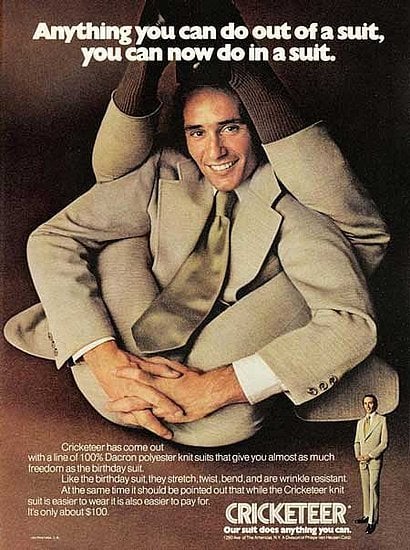 Please don't let the man do that position in his "birthday suit."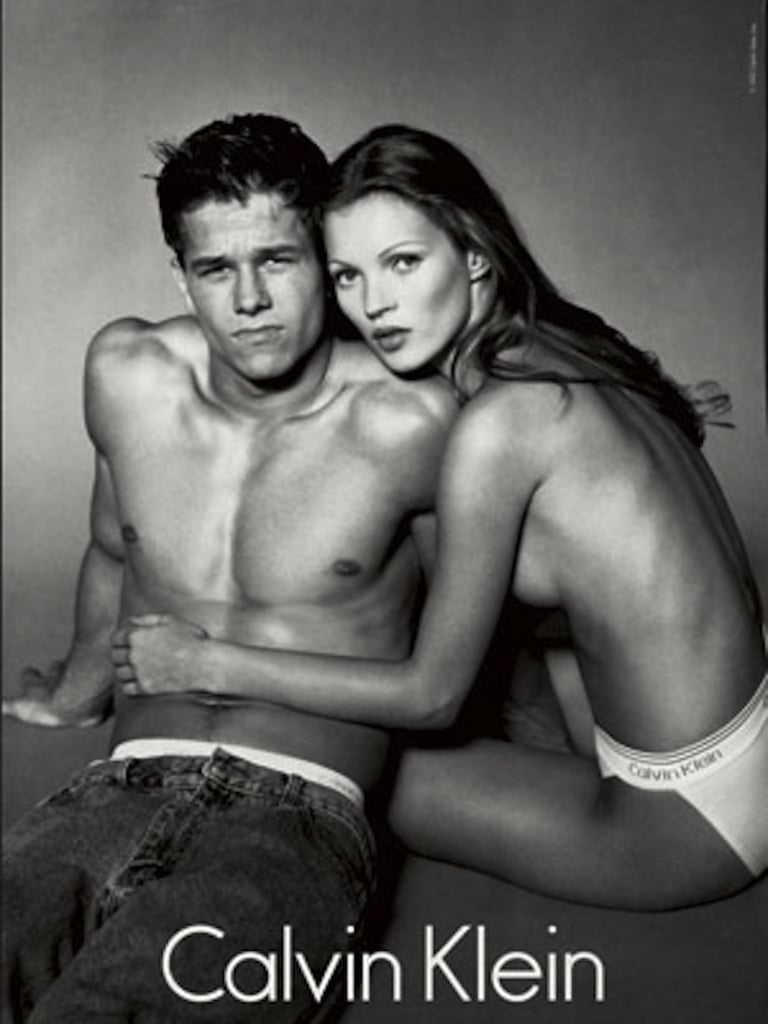 Both Marky Mark and Kate Moss [2] were looking good in their Calvins, but our eyes are glued on him.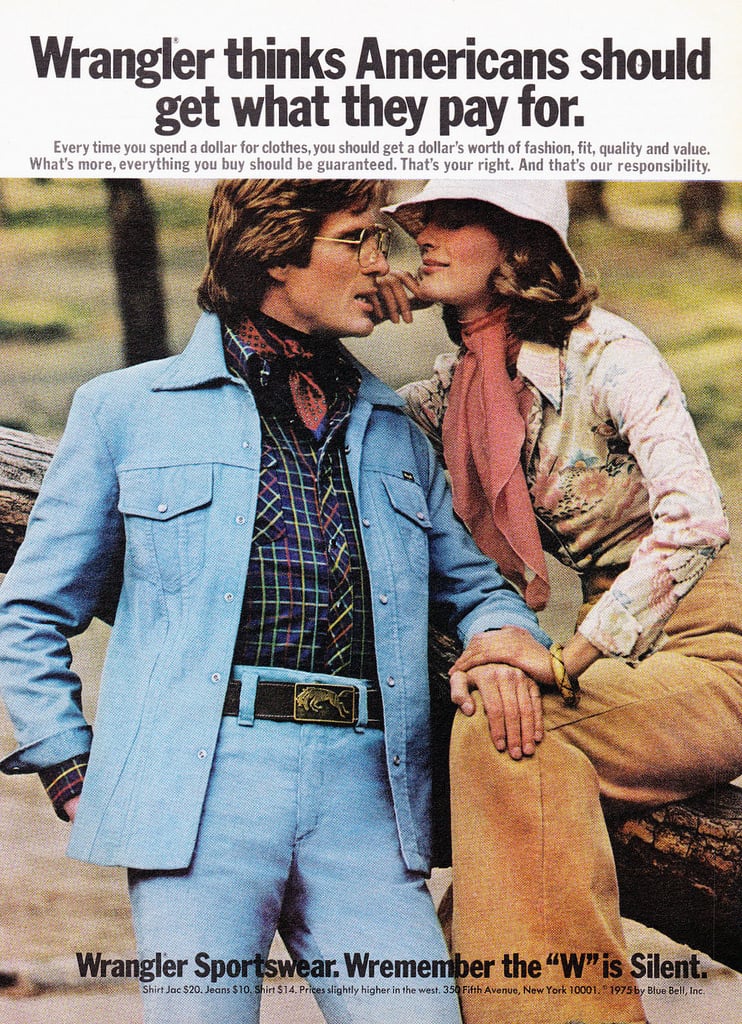 And what exactly are they paying for? We have a feeling it's not just the clothes.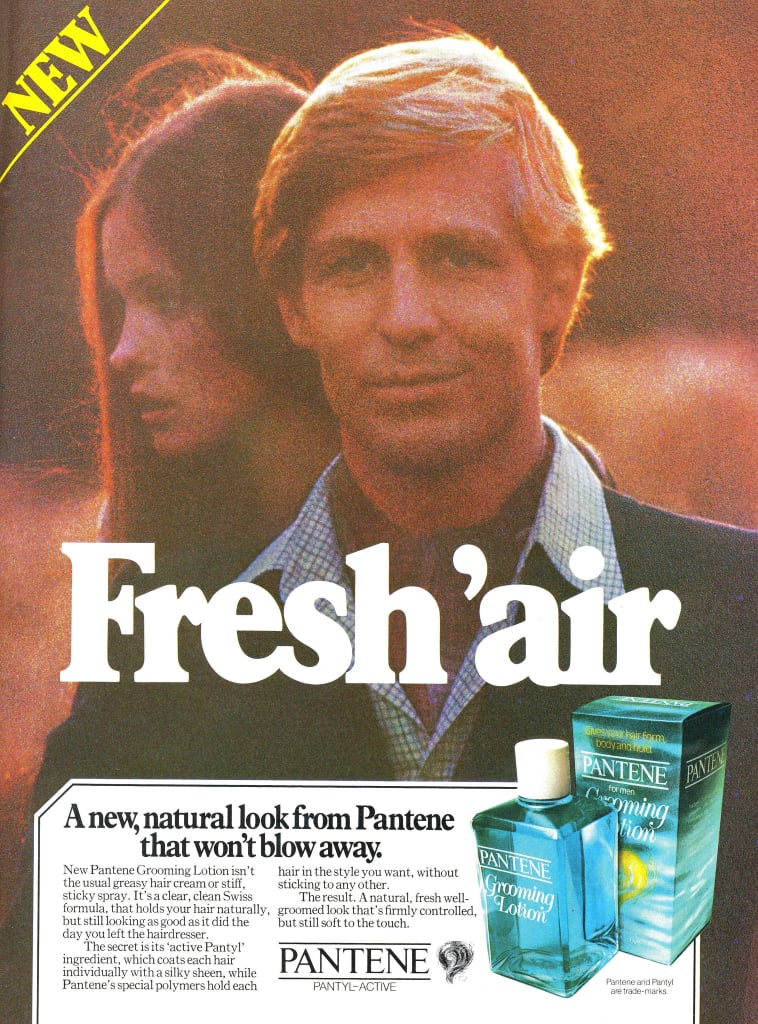 Yeah, it's definitely that "fresh 'air" that makes him one handsome son of a gun.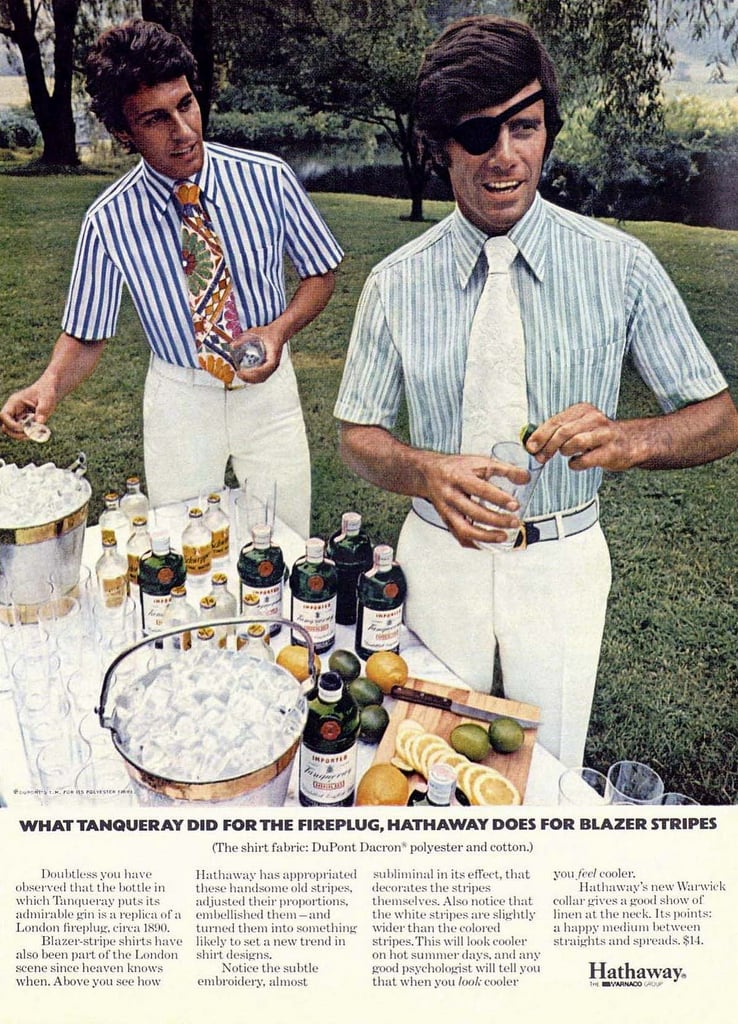 Arrrr! What sexy eyes you have.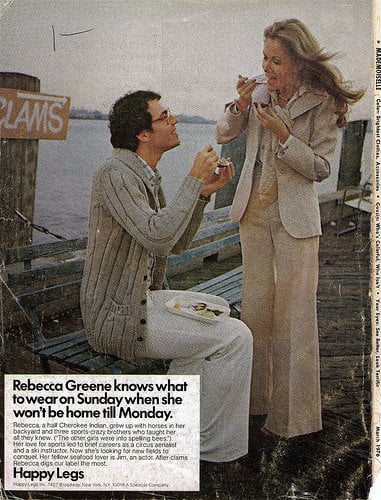 This "Happy Legs" polyester pantsuit is shameful in itself. But perhaps it will divert the attention away from Rebecca's sexual shame come Monday morning.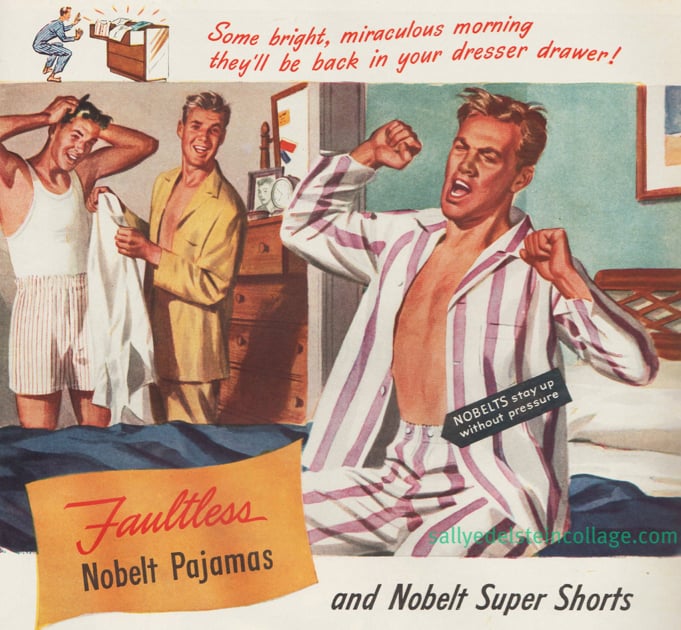 And for an example of an advertisement with unintentionally homosexual undertones, there's this pajamas ad for men.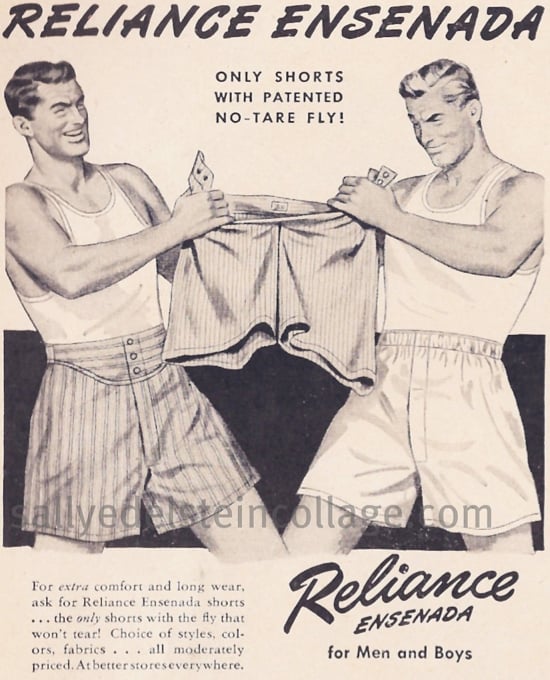 What? Don't get any ideas — we're just two adult men palling around in our boxers.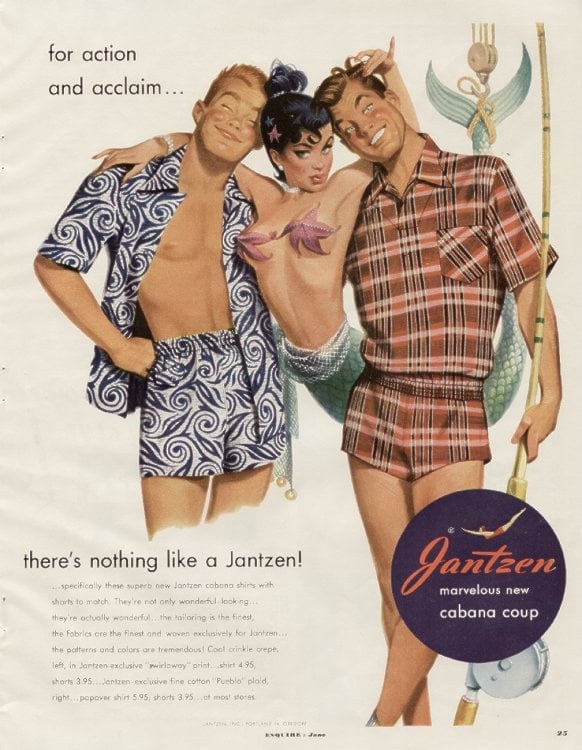 Three's a crowd?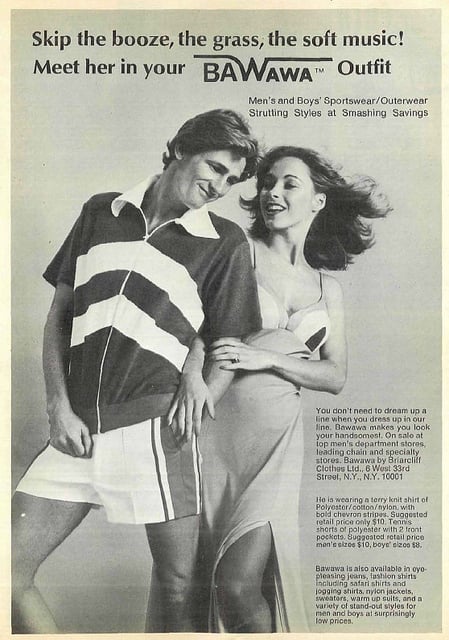 Yep, those "strutting styles" will definitely win her over.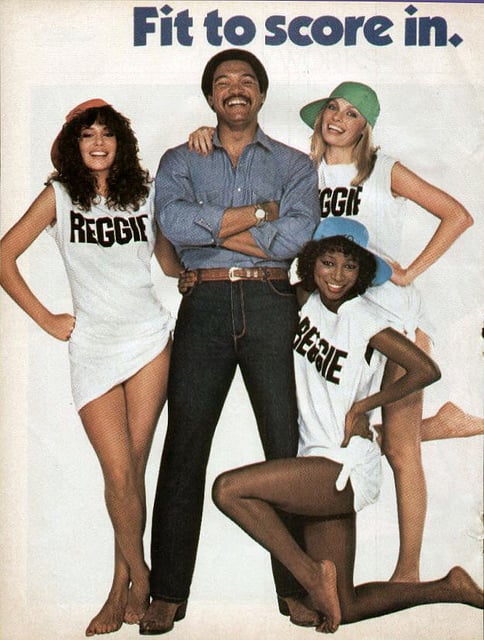 With a Canadian tuxedo like that, he's for sure scoring tonight.
Slacks fit for all kinds of strenuous action . . . like sleeping in the doghouse when his wife comes home to this.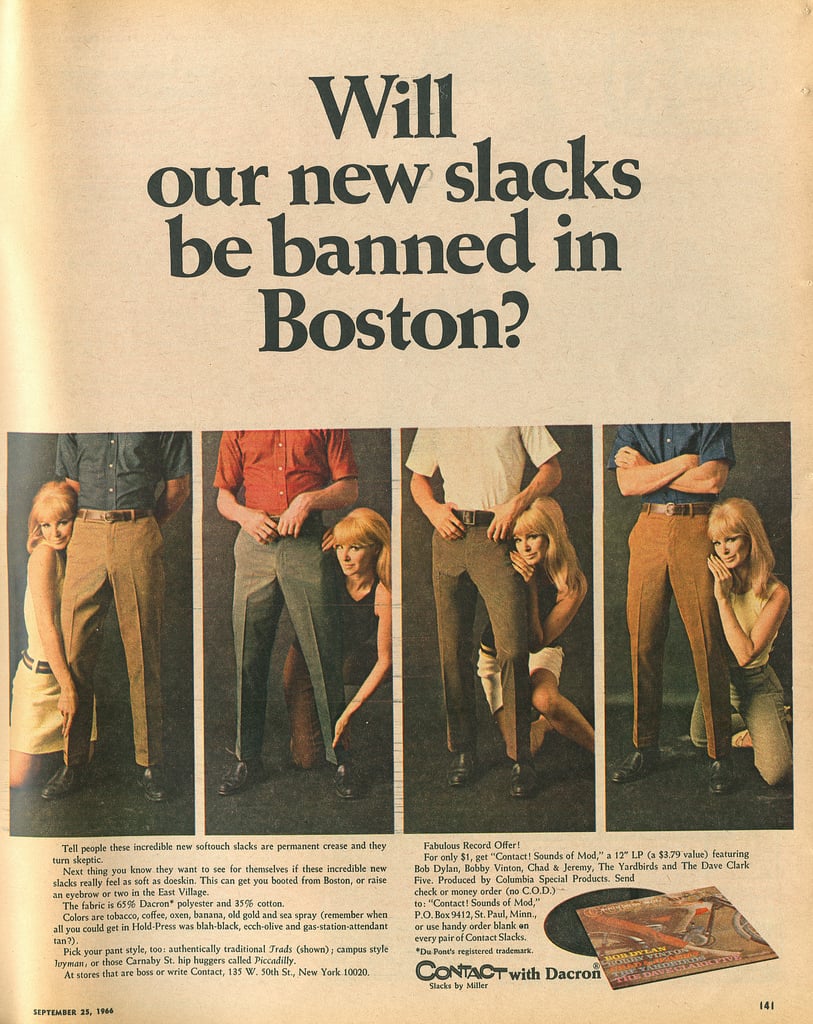 Yes, those are all heads-by-the-crotch pics.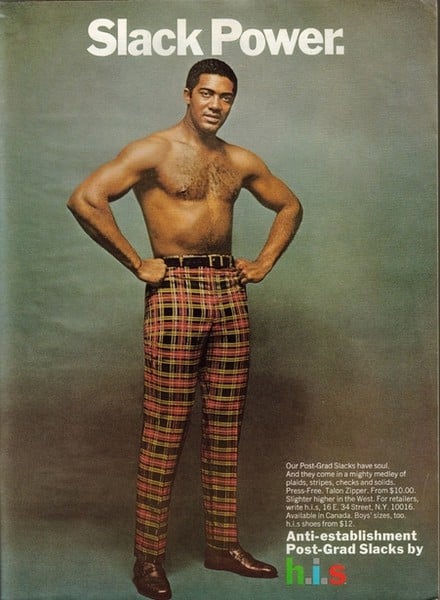 Nothing hotter than a shirtless [3] guy in plaid pants.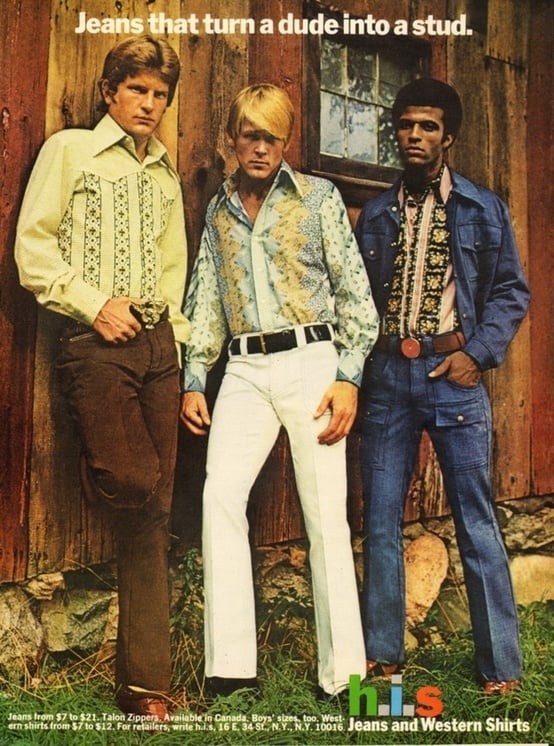 Jeans that turn a dud into a stud.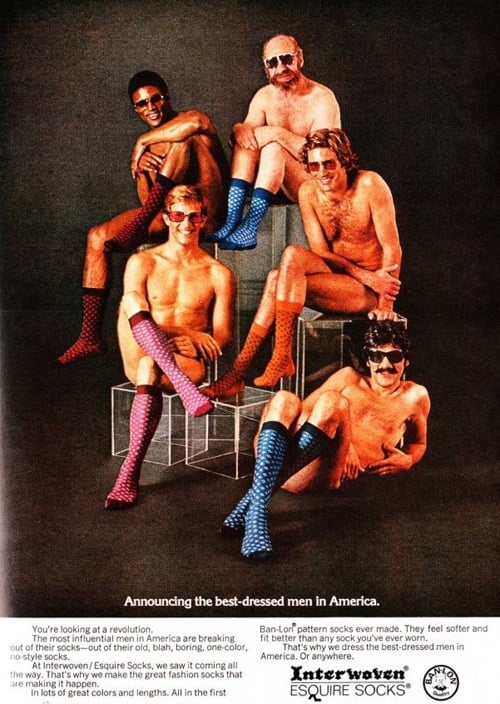 Wow. That's all we can say.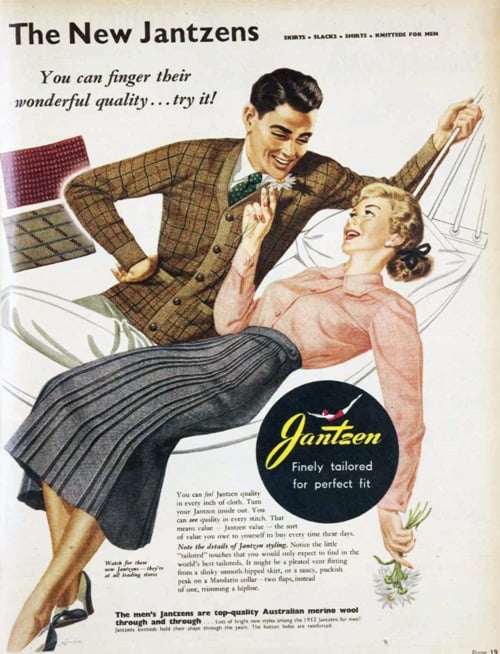 "You can finger their wonderful quality," so do it!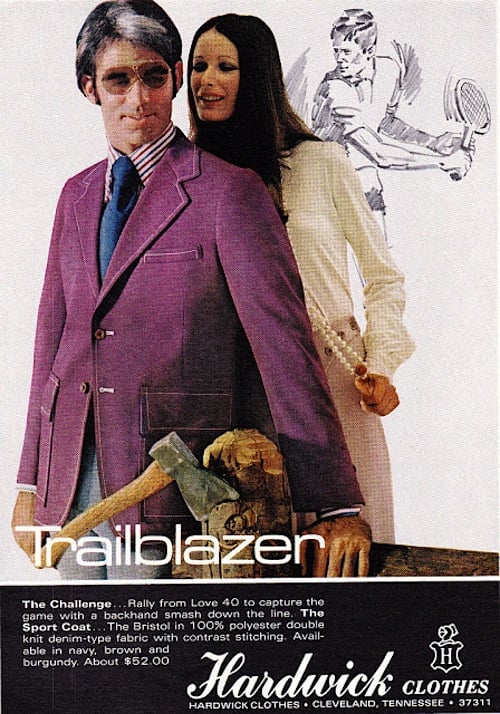 From tennis to chopping wood, this suit's made for it all.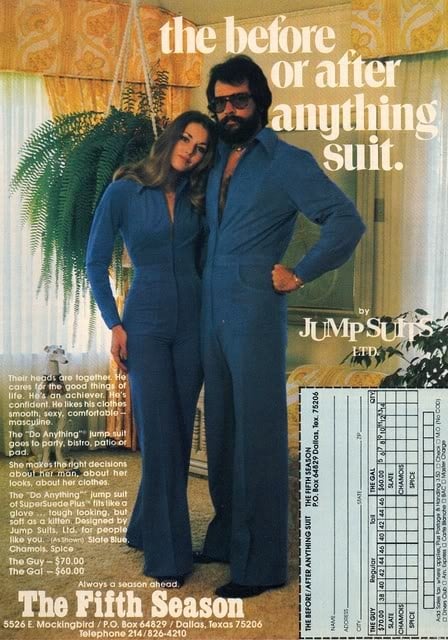 The Snuggie suit for going out on the town.