Feb. 14, doesn't always have to be the cheesiest day of the year. But now I have a much-too-sweet treat for those of you who like to hate on the Hallmark holiday — bad vintage valentines! The fact that children were intended to exchange most of these does not make them any better. Warning: lots of bad puns ahead.
A Poetic Janitor
This little janitor wants to sweep you off your feet.
Small Fry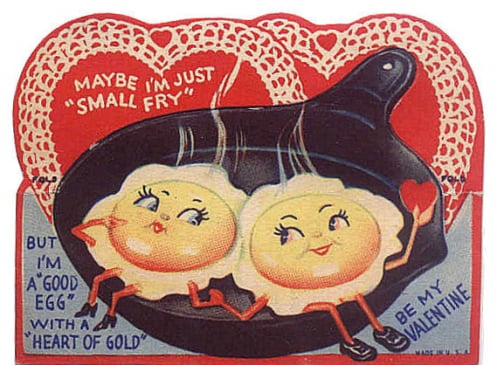 Is it just me, or do both these eggs look like female eggs? We might have a pair of lesbian eggs on our hands.
No Dirty Talk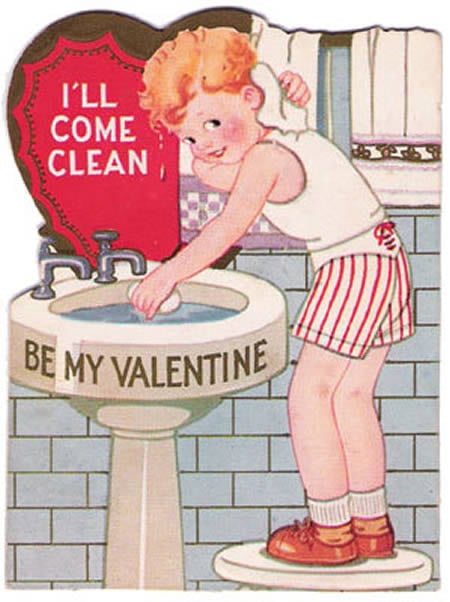 This kid will wash up for you!
If You'd Pig Me . . .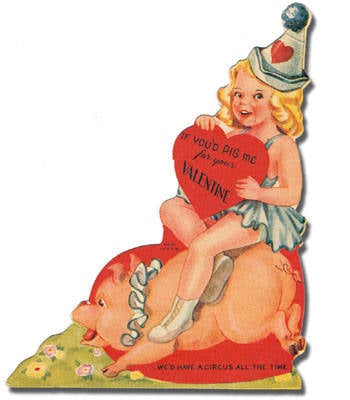 This seems inappropriately suggestive.
Be Mine . . . or Else!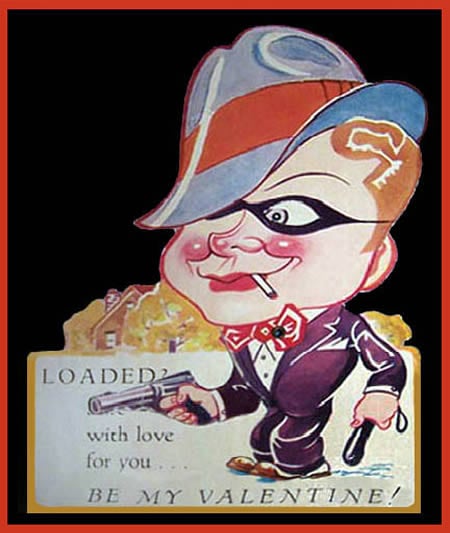 He's loaded with love!
So Corny
What's worse than a corny question? A corny pun announcing your corny question.
Darn!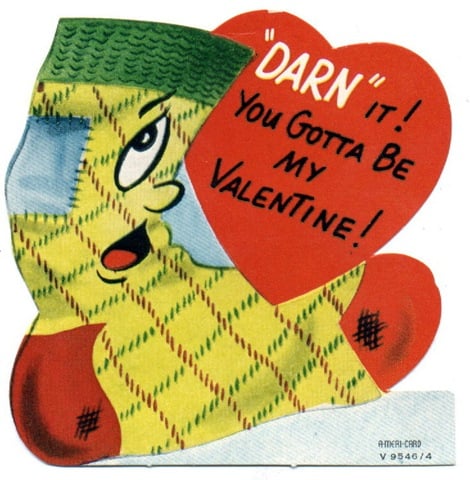 Nothing's sexier than patched-up socks.
Playing House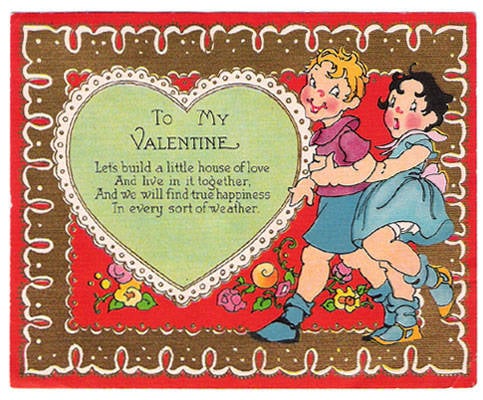 This one is included mostly for the socks and shoe combo.
Dear Valentine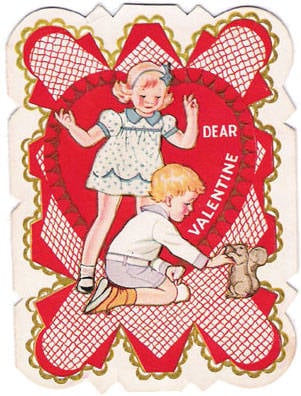 Who's the valentine? The girl who lost her pants or the squirrel?
Cat Lady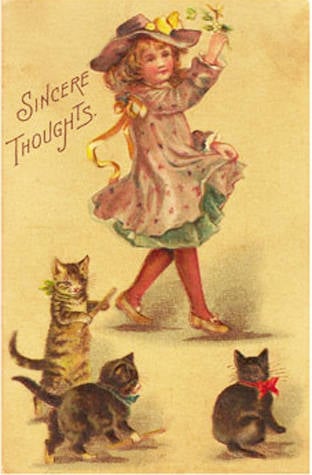 Musician, bow-tied cats. Can we make them the Valentine's Day version of the Easter Bunny?