The Hunger Games Quotes
You Might Weep Reading These Gut-Wrenching Love Quotes From The Hunger Games
Like us on Facebook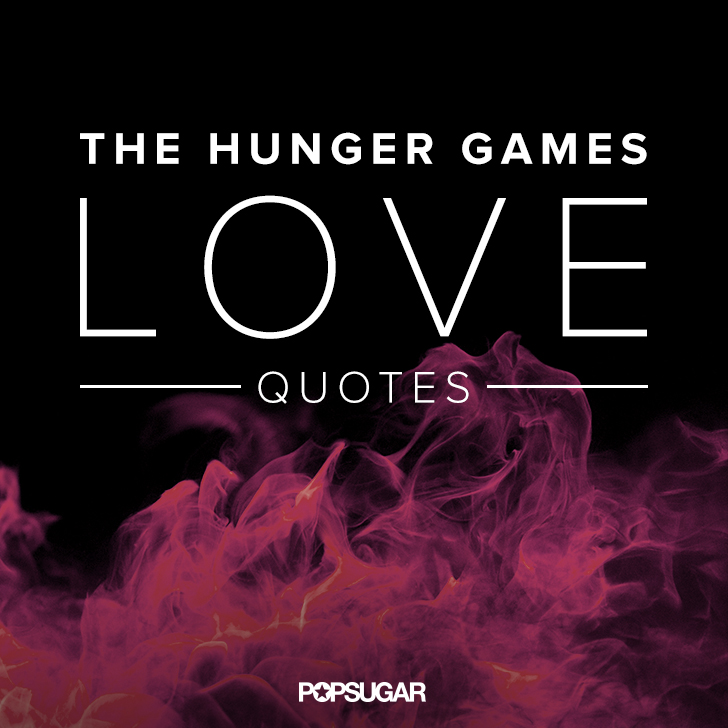 Source: Shutterstock
Anticipation has been building for the next film in the Hunger Games trilogy, The Hunger Games: Mockingjay — Part 2, to hit the big screen — and the new trailer is making it even more difficult to wait until its Nov. 20 release. One of the most intriguing elements of the books and movies is the love triangle between Katniss, Gale, and Peeta, a theme throughout the three books in Suzanne Collins's series. Without giving too much away, readers (and even the characters) aren't always sure if the romantic moments between Peeta and Katniss are "real or not real," but we can't help but fall for the pair of star-crossed lovers. And many fans are divided on if Peeta or Gale makes a better fit for the heroine. Check out some of our favorite love quotes (possible spoilers ahead) from the Hunger Games books!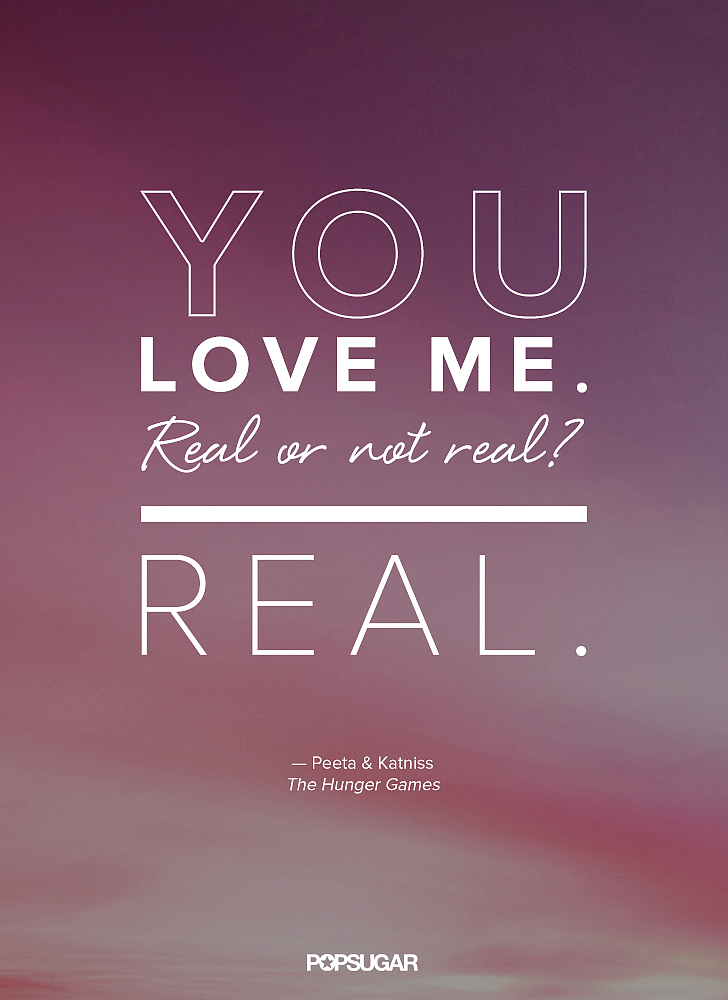 Source: Shutterstock
Peeta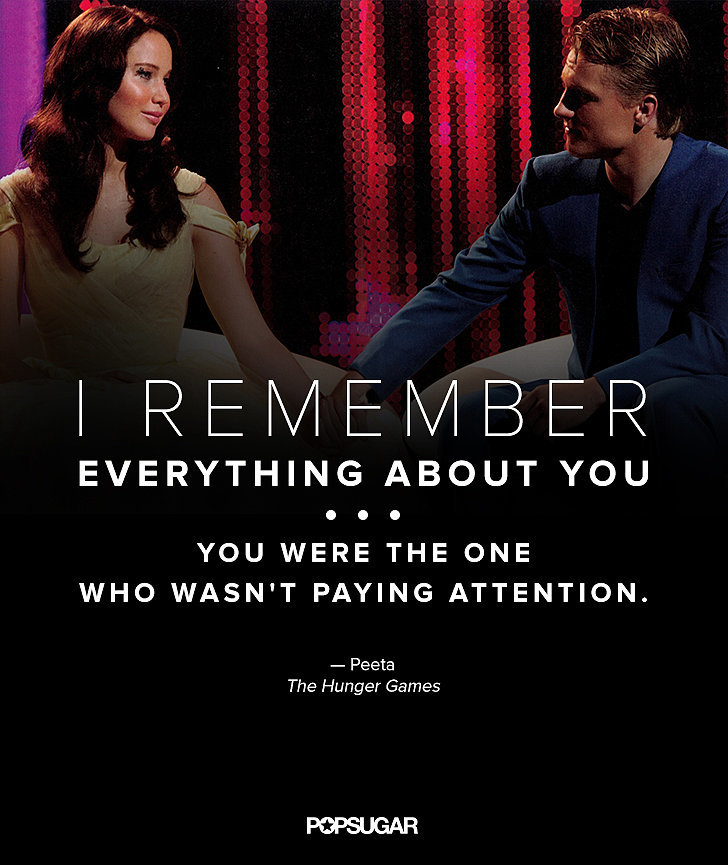 Source: Lionsgate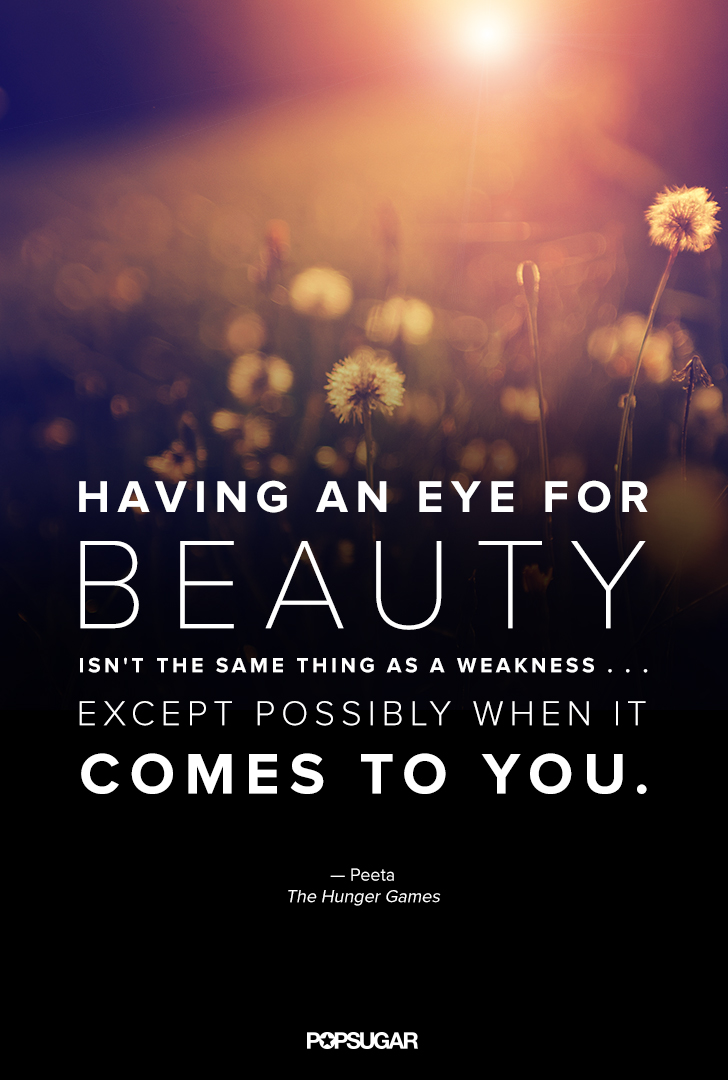 Source: Shutterstock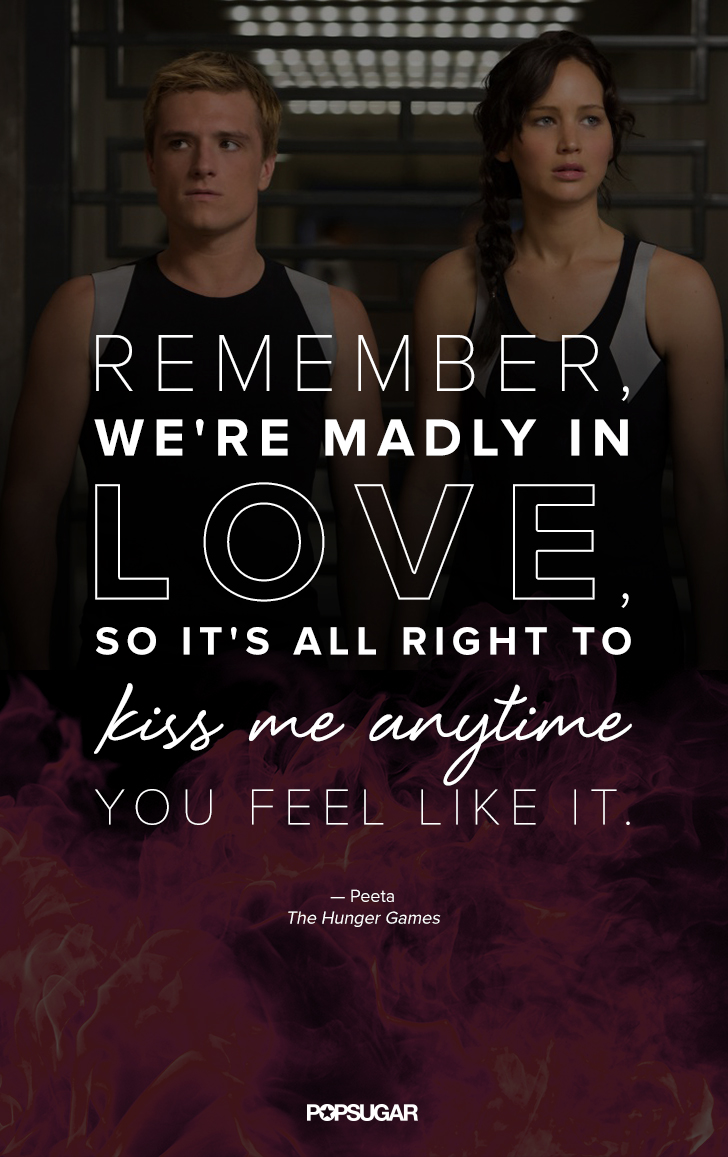 Source: Lionsgate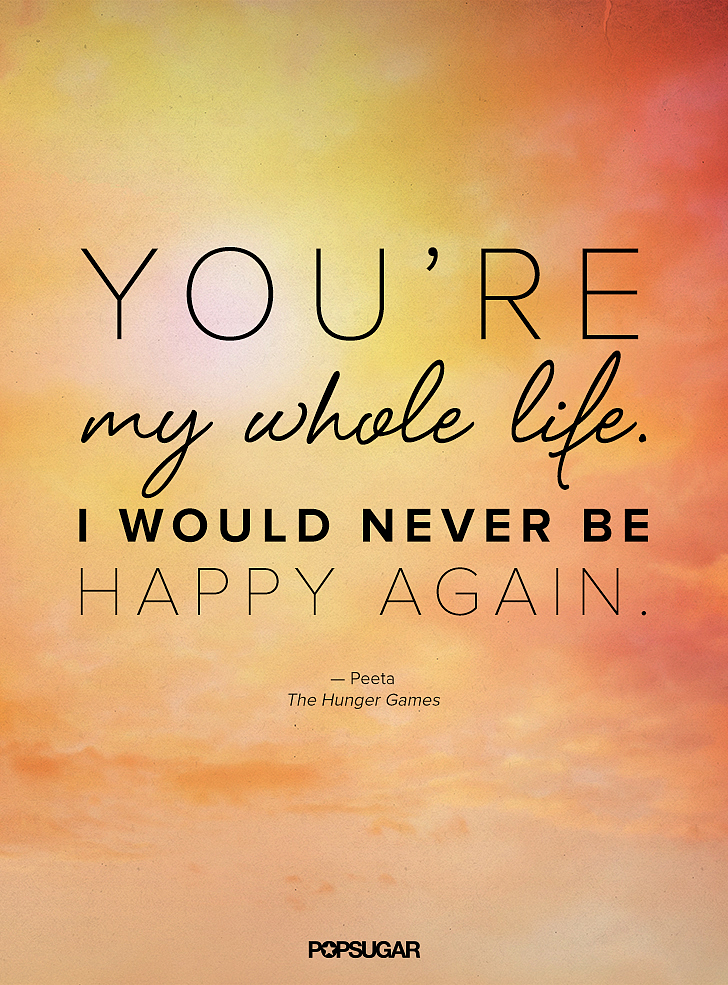 Source: Shutterstock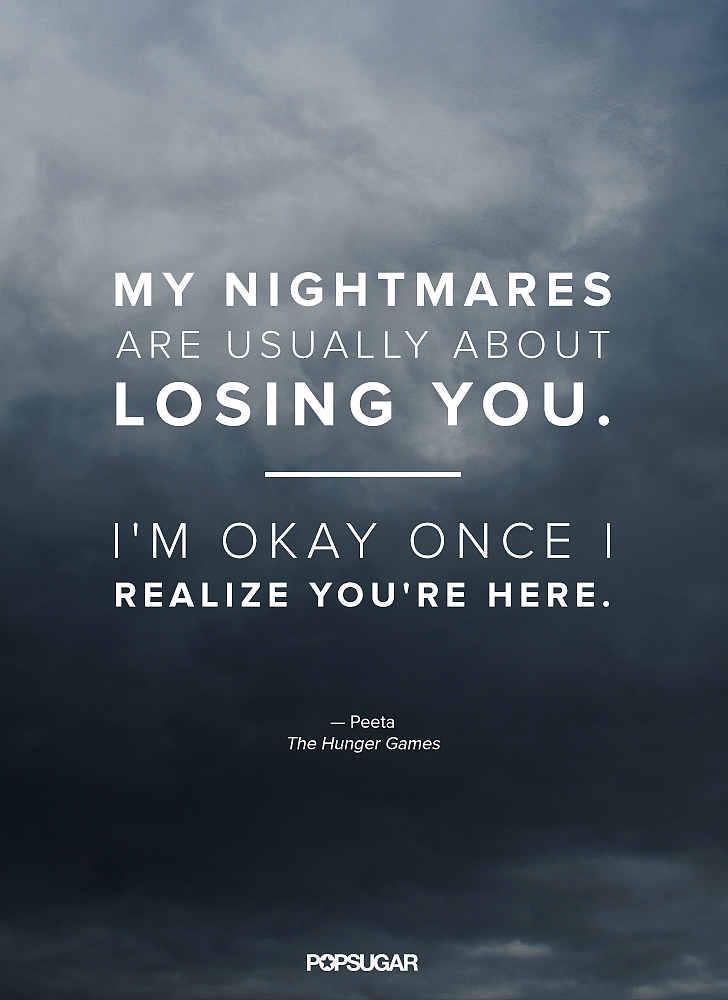 Source: Shutterstock

"Well, there is this one girl. I've had a crush on her ever since I can remember. But I'm pretty sure she didn't know I was alive until the reaping."

"No, it happened. And right when your song ended, I knew — just like your mother — I was a goner."

"Besides, I like watching you sleep. You don't scowl. Improves your looks a lot."

"How about that kiss?"
Katniss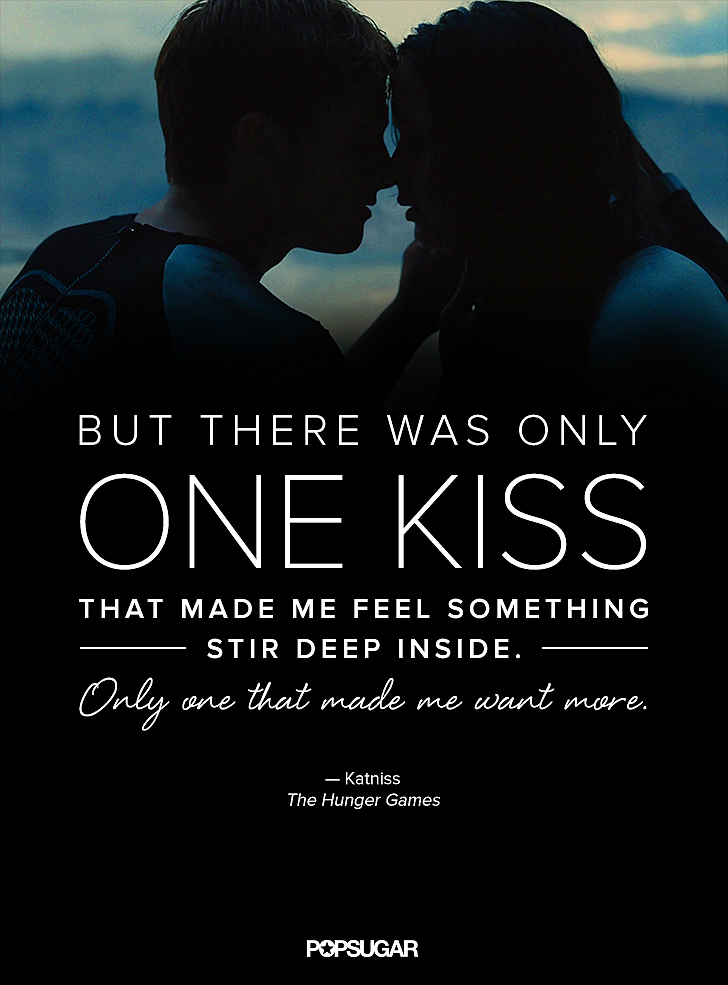 Source: Lionsgate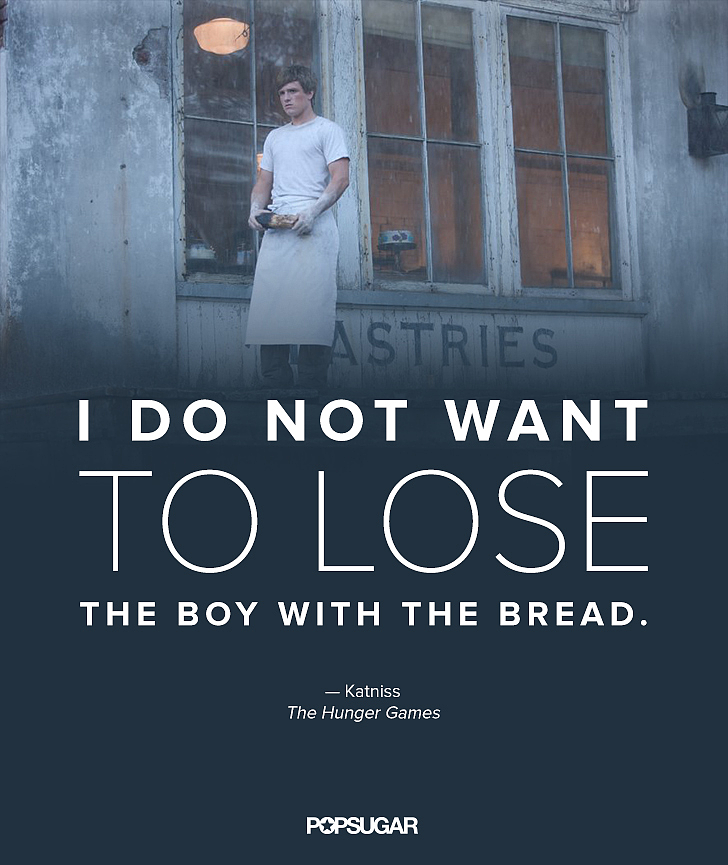 Source: Lionsgate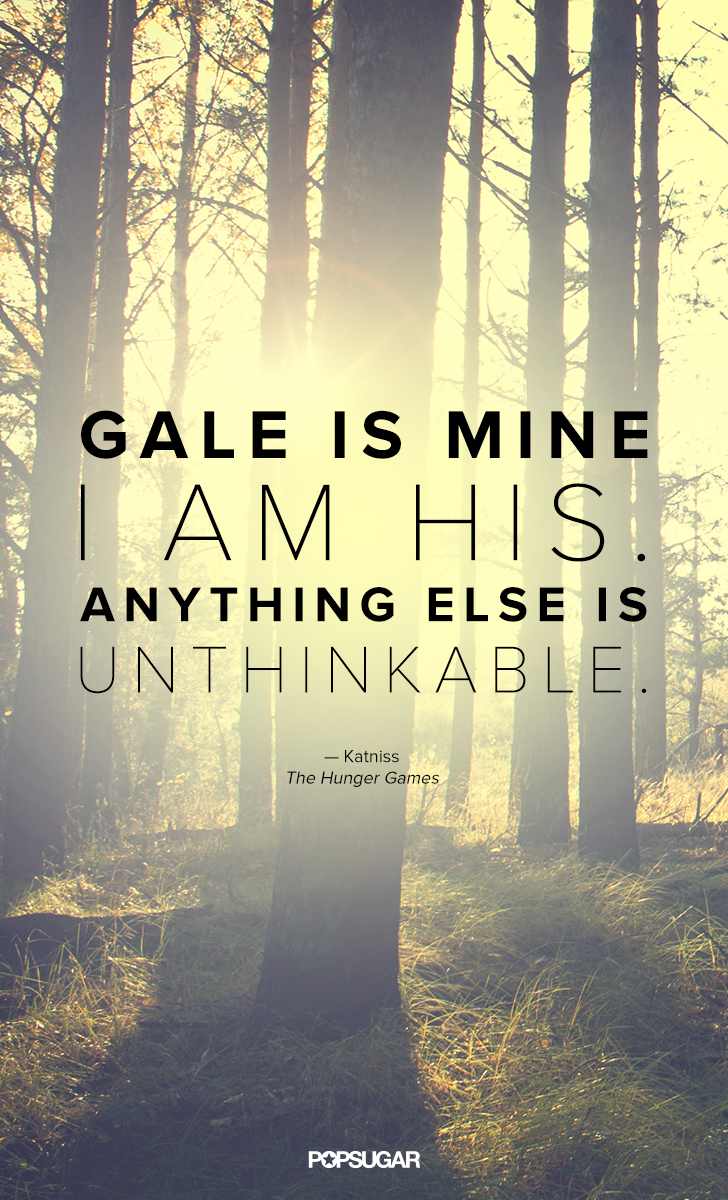 Source: Shutterstock

"I can feel Peeta press his forehead into my temple and he asks, 'So now that you've got me, what are you going to do with me?' I turn into him. 'Put you somewhere you can't get hurt.'"

"And while I was talking, the idea of actually losing Peeta hit me again and I realized how much I don't want him to die. And it's not about the sponsors. And it's not about what will happen when we get home. And it's not just that I don't want to be alone. It's him. I do not want to lose the boy with the bread."

"This is the first kiss that we're both fully aware of. Neither of us hobbled by sickness or pain or simply unconscious. Our lips neither burning with fever or icy cold. This is the first kiss where I actually feel stirring inside my chest. Warm and curious. This is the first kiss that makes me want another."

"I take his hand, holding on tightly, preparing for the cameras, and dreading the moment when I will finally have to let go."

"And then he gives me a smile that just seems so genuinely sweet with just the right touch of shyness that unexpected warmth rushes through me."

"Gale who I have never seen cry has tears in his eyes. To keep them from spilling over. I reach forward and press my lips against his. We taste of heat, ashes and misery."
Gale
"I don't stand a chance if he doesn't get better. You'll never be able to let him go. You'll always feel wrong about being with me."
"'The way I always felt wrong kissing him because of you,'" I say. Gale holds my gaze. 'If I thought that was true, I could almost live with the rest of it.'"
"I don't try to move away. Why should I anyway? His voice drops to a whisper. 'I love you.' That's why."
"Katniss will pick whoever she thinks she can't survive without."