Inappropriate Hello Kitty Products
Hello, No We Di'int!
ADVERTISEMENT ( more slides)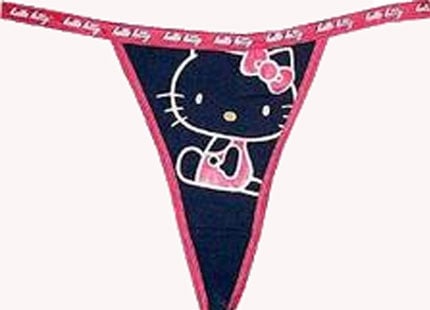 Hello Kitty hit the market a little over 30 years ago and took the world by storm. Both young and old are charmed by the button-eyed feline. Her peeps will buy anything Kitty and are always purring for more, but when we put the Japanese sweetheart on a thong— methinks we've gone too far. Hit up this slideshow for more crazy Kitty products.