Louis Tussaud's House of Wax 2008-11-13 15:00:00
Name That Wax Head!
ADVERTISEMENT ( more slides)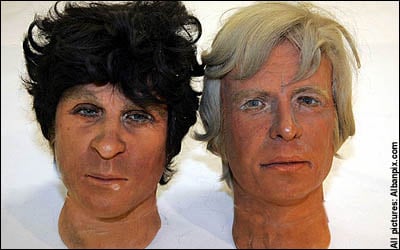 Looks like Madame Tussaud's famed house of wax has some stiff competition — from Louis Tussaud's House of Wax in Great Yarmouth, England. This 53-year-old tourist attraction is famous for having wax figures that bear little to no resemblance to the celebrities they are meant to represent. So are you ready to play "name that wax head"? I thought so . . .