Netherlands Inauguration 2013
Royals From Around the World Celebrate Netherlands' New King
ADVERTISEMENT ( more slides)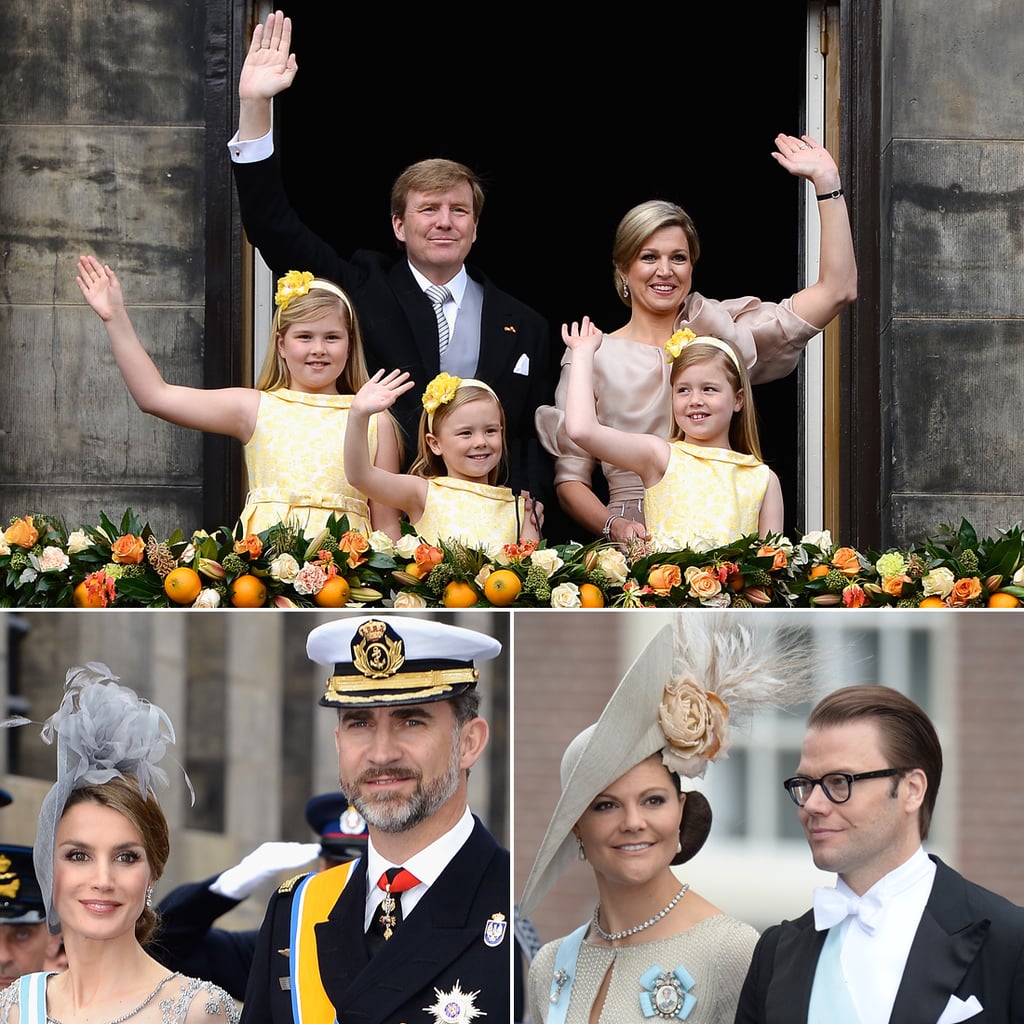 1
Royals From Around the World Celebrate Netherlands' New King
Amsterdam is seeing Orange today, as the Netherlands celebrated the inauguration of Willem-Alexander of the House of Orange-Nassau — the country's first king in 123 years — after his mother, Queen
Beatrix
, officially ended her 33-year reign by signing the act of abdication. At 75 years old,
Beatrix
, with her new title "princess," became the third successive Dutch queen to abdicate. While abdicating the throne in the Netherlands is more like retiring, it's considered a disgrace in Britain. An example of this is when King Edward VIII abdicated in the midst of his scandalous relationship with Wallis Simpson (portrayed in
The King's Speech
). Supporters donned orange and gathered around the royal palace in Dam Square to cheer on the new king, along with his Argentine-born wife, Maxima, and their three small daughters: 7-year-old Alexia, 6-year-old Ariane, and 9-year-old Catharina-Amalia, the eldest and now heiress apparent to the Dutch throne. Another
female royal heir
was in attendance at the inauguration, Sweden's Crown Princess Victoria and her husband, Prince Daniel. Other royal couples included Princess Letizia of Spain and Prince Felipe of Spain; Prince Charles and Camilla; and Crown Prince Naruhito and Crown Princess Masako of Japan. See all the royal-studded celebratory events now!