We're happy to present this story from one of our favorite sites, The Knot [1].
Instead of the typical booze-fest, plan a party that really reflects the bride's interests. Here's what's hot.
For the Nature-Loving Bride: Glamping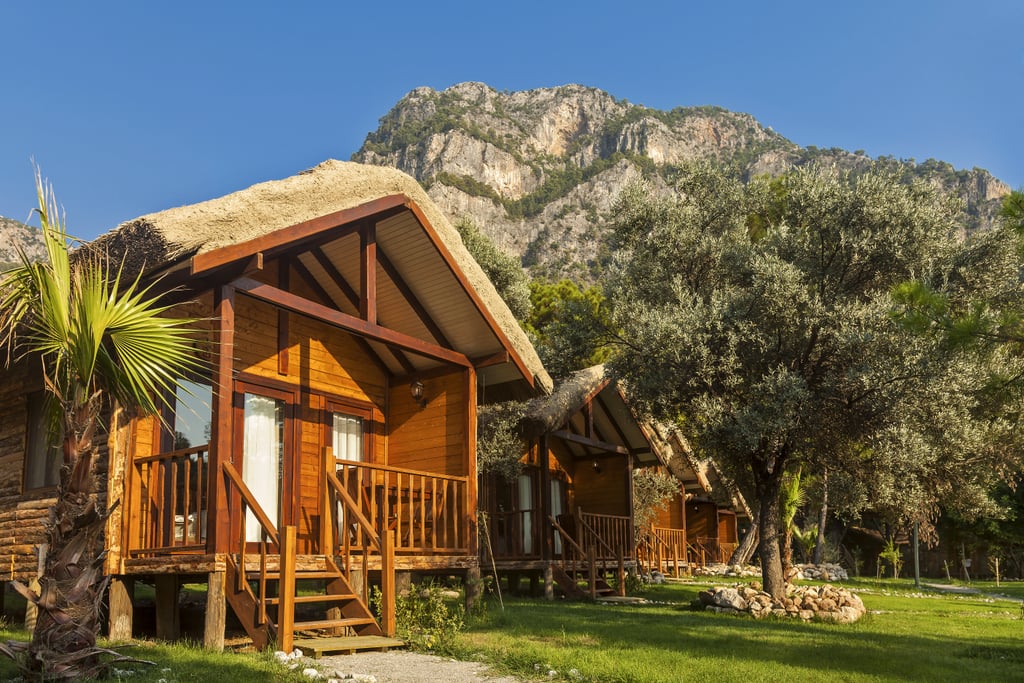 Get the girls together for a luxe weekend escape. We're talking about a decked-out cabin in the woods or a chic chalet in the mountains. Throw in some fun bachelorette party games, a day trip to a nearby spa or small town, and, of course, some cocktails. And just because you're out of the city doesn't mean you can't eat like you're at a five-star restaurant: Whip up a batch of prosciutto-wrapped asparagus and your other favorites — finish the night with gourmet ice cream sandwiches.
Related: 13 Things You Should Not Say to Your Bridesmaids [2]
For the Jet-setting Bride: A Destination Bash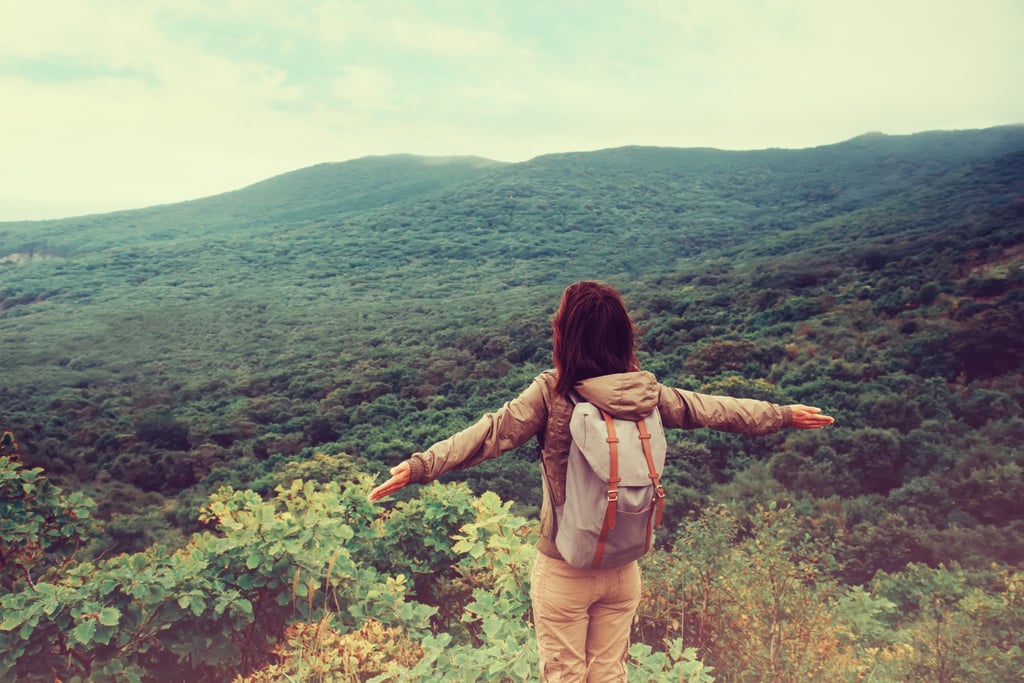 There will always be Vegas, but with up-and-coming hot spots like Oregon (yes, you read that right), Puerto Rico (check out their surf camps), and even Montana and Wyoming, now is the time to try something new. Portland's West End is gaining popularity; while you're there check out eateries like Clyde Common, which dishes out locally sourced fare, or Gruner, where their chef serves up Alpine comfort food (think: mustard spaetzle with guinea-hen ragu). Enjoy the outdoors in Montana or Wyoming — resorts like The Resort at Paws Up [3] offer guided activities like off-roading, hot-air ballooning and horseback riding. Finish the day with an upscale dinner at the resort's Pomp, which classifies their cuisine as refined rustic ranch (think: grilled rib eye or Black Angus with caramelized onions).
Related: 10 Most Outrageous Wedding Photos [4]
For the Wine-Loving Bride: A Winery Tour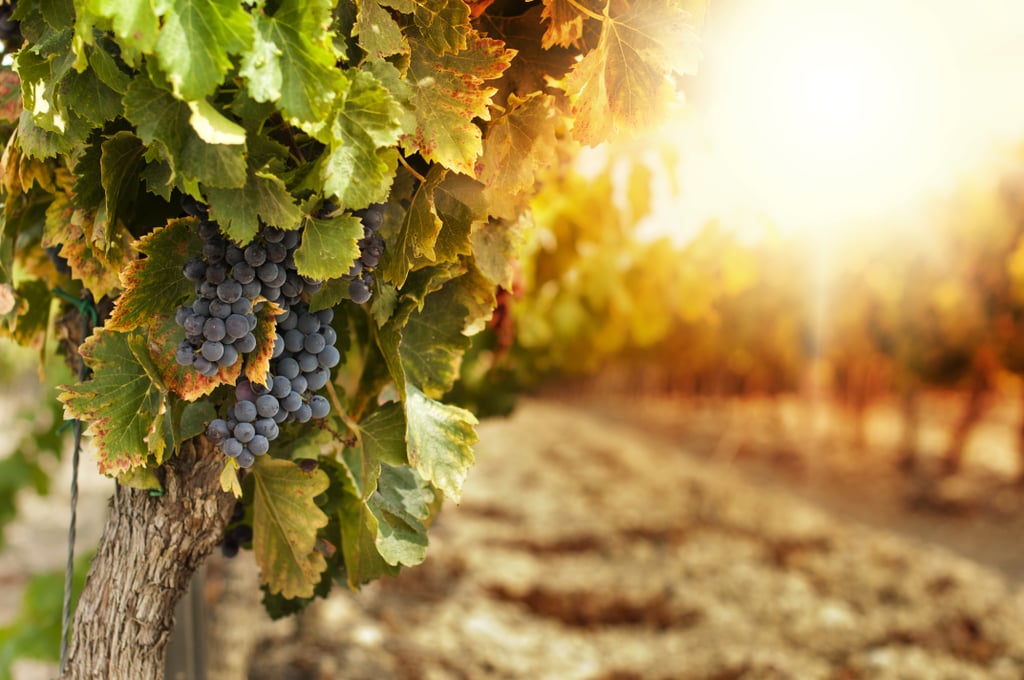 Instead of hitting up a stuffy, crowded bar or club, take your party on the road. From Long Island, NY, to the Leelanau Peninsula in northern Michigan and even Napa Valley's vintages, introduce your friends to an upscale version of the traditional bachelorette. Rent a limo, plot your stops and arrange to end with a late dinner at a vineyard (complete with pairings, of course). Mix it up and get a little dirty: Some wineries like Grgich Hills Estate [5], in Rutherford, CA, allow you to kick off your shoes and actually stomp the grapes!
Related: 10 Ways to Ruin a Wedding [6]
For the DIY Bride: Lingerie-Making and Lessons for the Honeymoon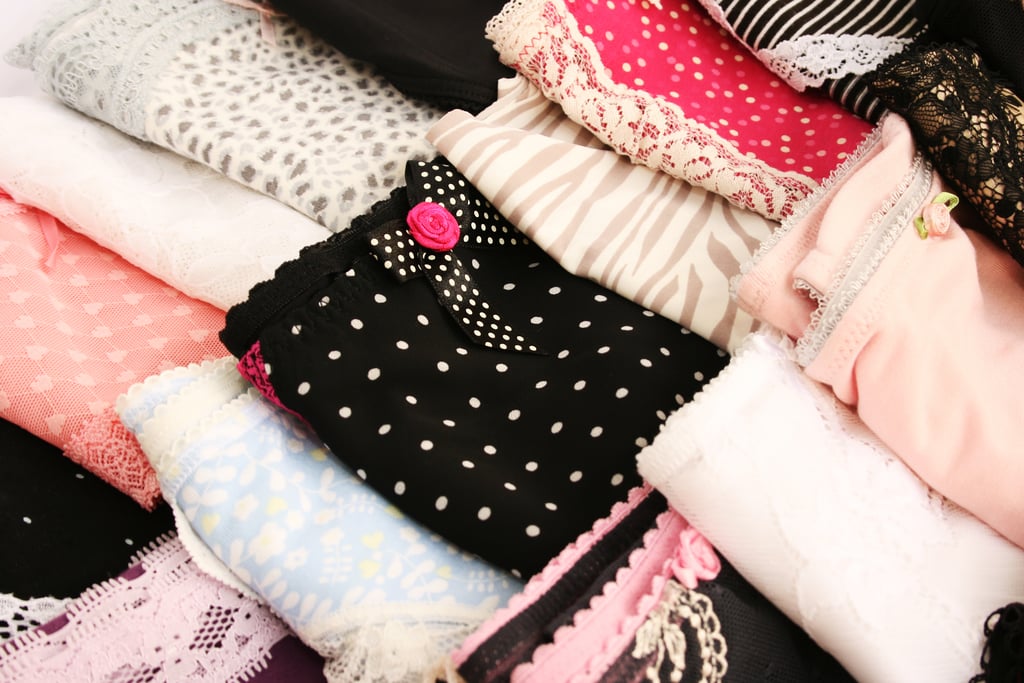 If she's more of a hands-on girl, this is her kind of party. Go a step further than just a lingerie party; have everyone bring lingerie along with embellishments like sequins and beads. You could also just have a make-your-own party and ask them to bring materials like silk or mesh — it doesn't have to actually stay on for the honeymoon. Here's another idea: Get an instructor to come teach you and your friends how to give a proper . . . well, you know. Babeland [7] offers classes across the country, or just ask your local adult store if they know of any instructors in town.
Related: Secrets to a Fun Wedding Reception [8]
For the Chill Bride: A Spa Day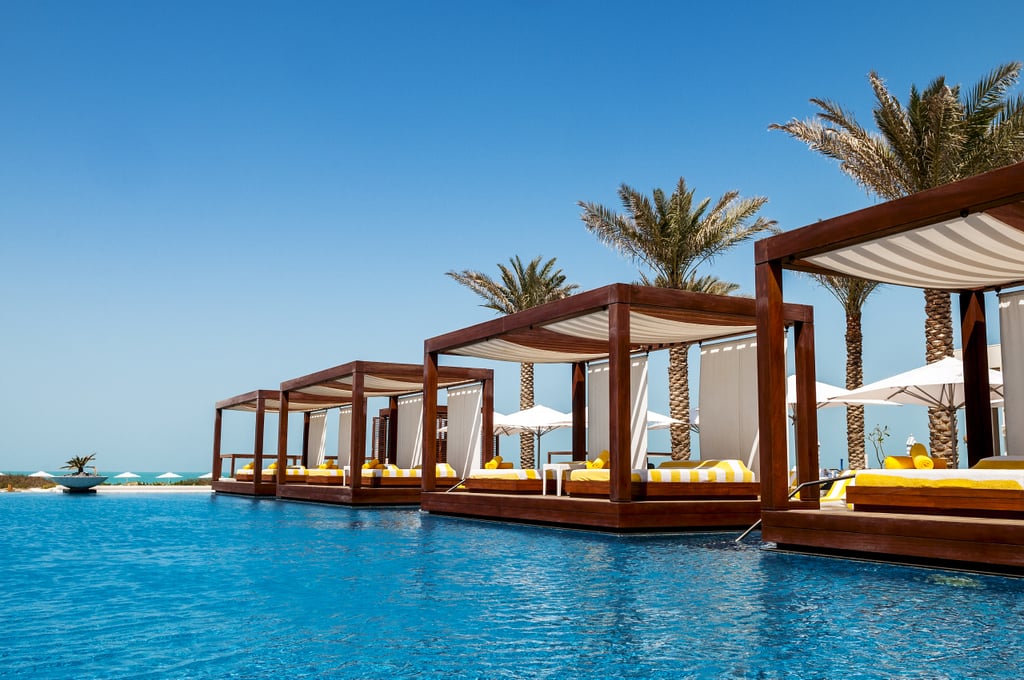 Not every bachelorette party has to be a rowdy night on the town — especially if it's closer to the wedding [9] day. But instead of just trudging out to a spa for some relaxation and prewedding pampering, have them come to you! Companies like MobileSpa [10] create customized spa days in the comfort of your home. Don't let the traveling aspect fool you, though; they still offer massages, facials, and body treatments to boot. Have a caterer come in to create a gourmet meal complete with cucumber-infused cocktails and delicious Brie and Spanish ham sandwiches.
Related: 10 Ugliest Bridesmaid Dresses Ever [11]
For the Thrill-Seeking Bride: Zip-lining and More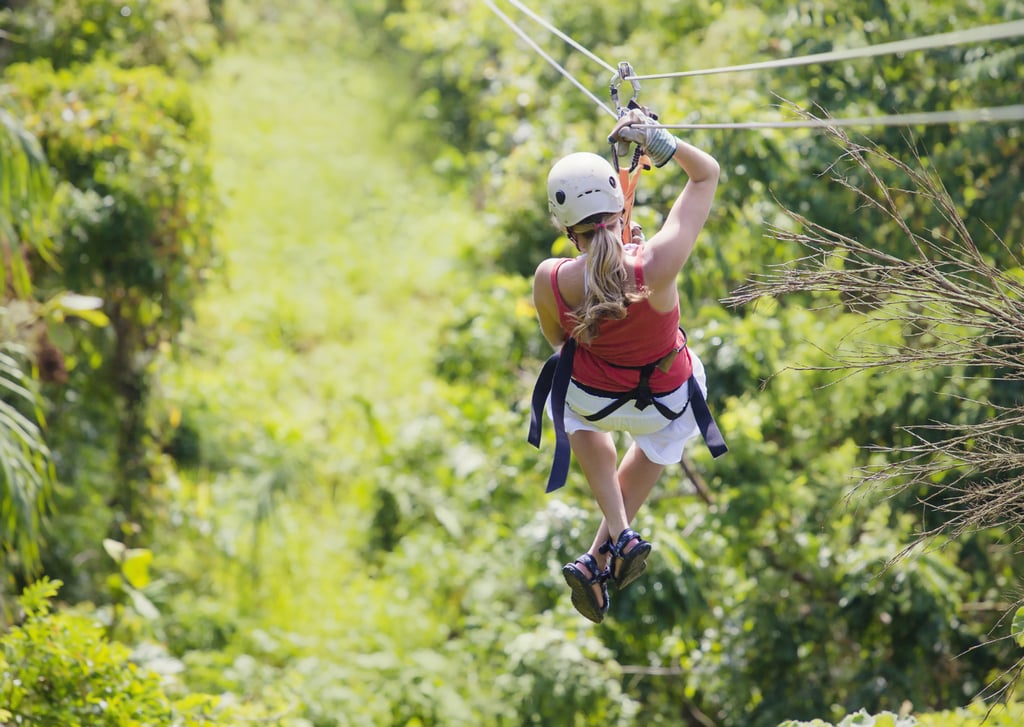 Always wanted to go zip-lining, parasailing or maybe even bungee jumping? Think of the bachelorette party as an opportunity to try something new. Don't want to risk it so close to the wedding [12]? Try a trapeze class instead!
For the Budget Bride: A Slumber Party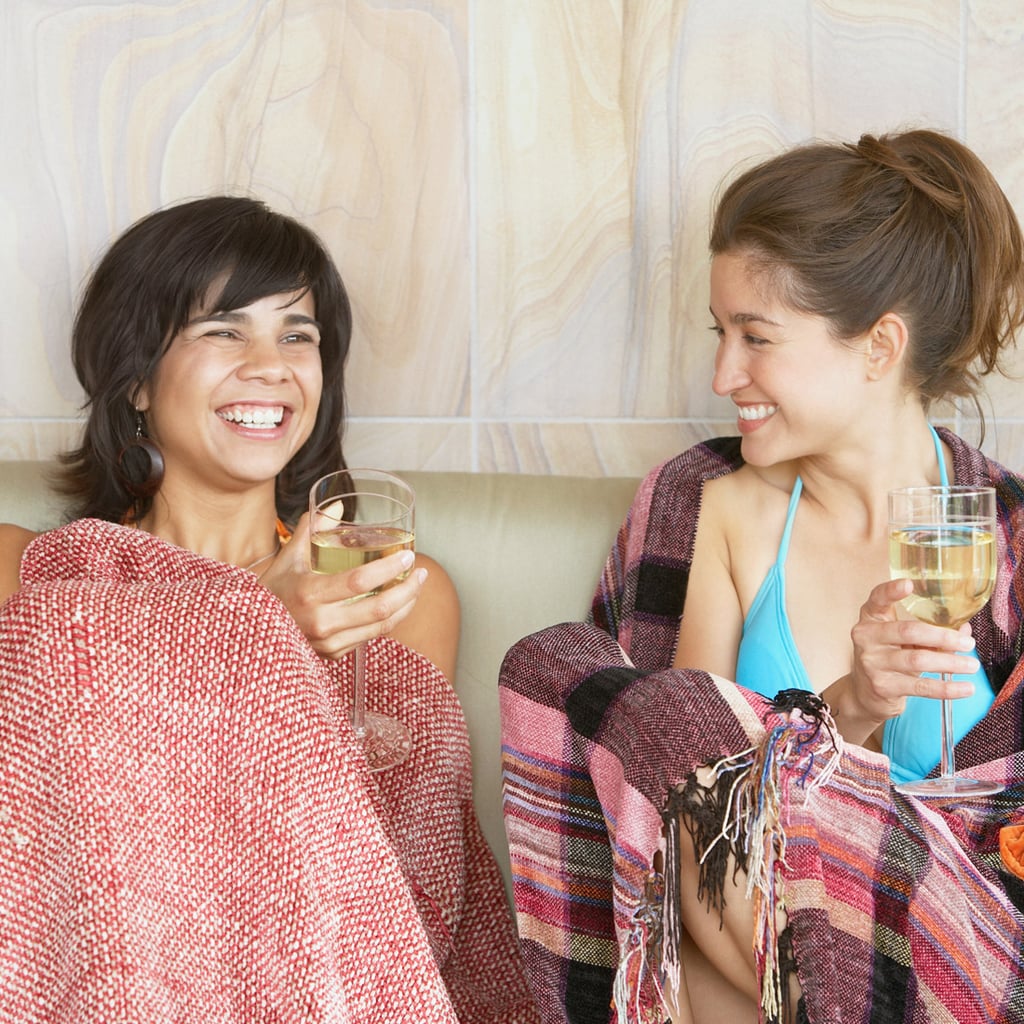 We know, you're not in middle school anymore, but an old-fashioned night filled with some man-candy movies, junk food (yes, bust out the Cheetos, Pringles, Skittles and Reese's) and adult-only drinking games sounds like a good time to us at any age. Truth or Dare, Never Have I Ever and some quality Ouija board will bring you back to simpler times.
For the Fitness Bride: A Wellness Retreat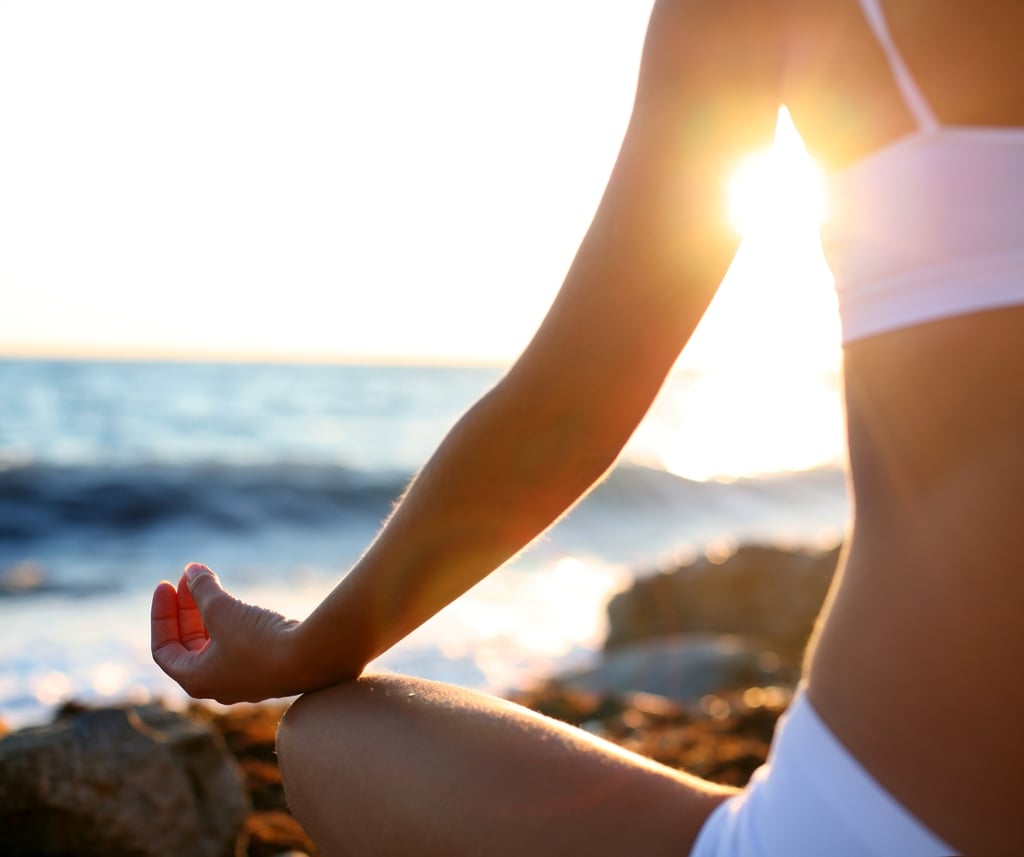 Hotels across the country are now offering buff-up options for bachelorette parties like Vita Vie Retreat's Bella Boot Camp [13] that involve fun workouts, spa treatments, beach time and gourmet meals like a lemon-thyme roasted chicken wrap or a grilled shrimp salad with chick peas, cherry tomatoes and cucumbers. A closer-to-home option: Sign up your girlfriends for the nationwide Color Run — basically you show up with a white outfit and at each kilometer mark (it's a 5k run), you are sprayed with 100 percent-safe color dust. By the end, you're covered with different hues, making for some awesome pictures and memories.
For the Offbeat Bride: Stiletto Spy School or a Music Festival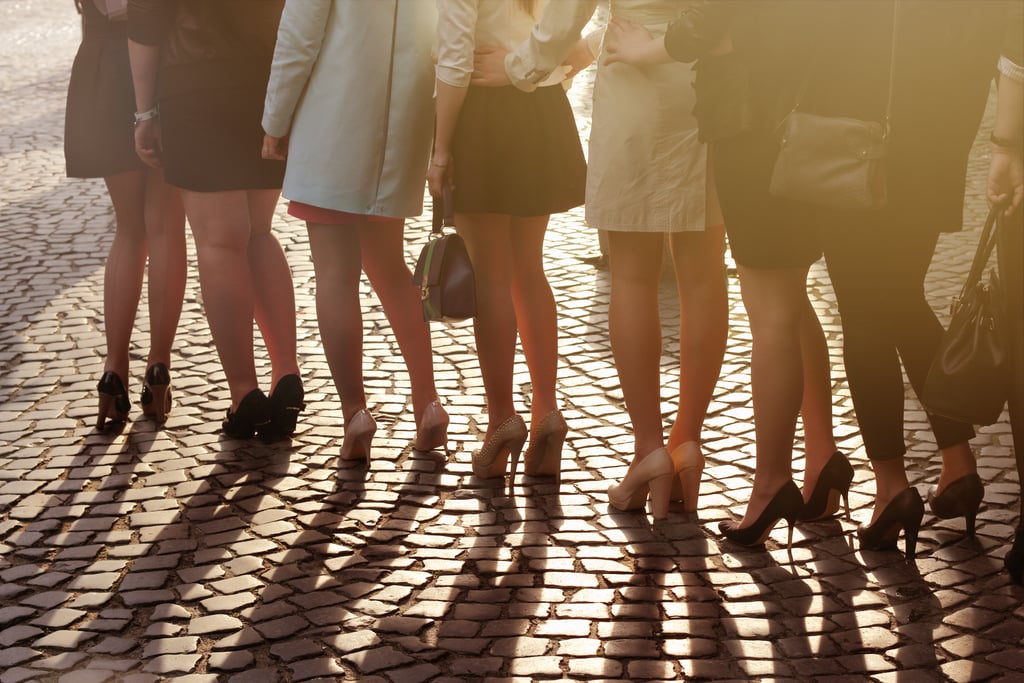 Channel your inner Jane Bond or Ms. MacGyver and learn spy skills, while rocking some killer heels, at Manhattan- and LA-based Stiletto Spy School [14]. You and your closest girlfriends can choose from a variety of missions like hand combat basics, martini mixology and deception detection. Looking for something nearby? Get everyone together and get tickets for a local music festival. Rent a house for a few days and you've got all the entertainment you need.
For the Seafaring Bride: A Day on the Water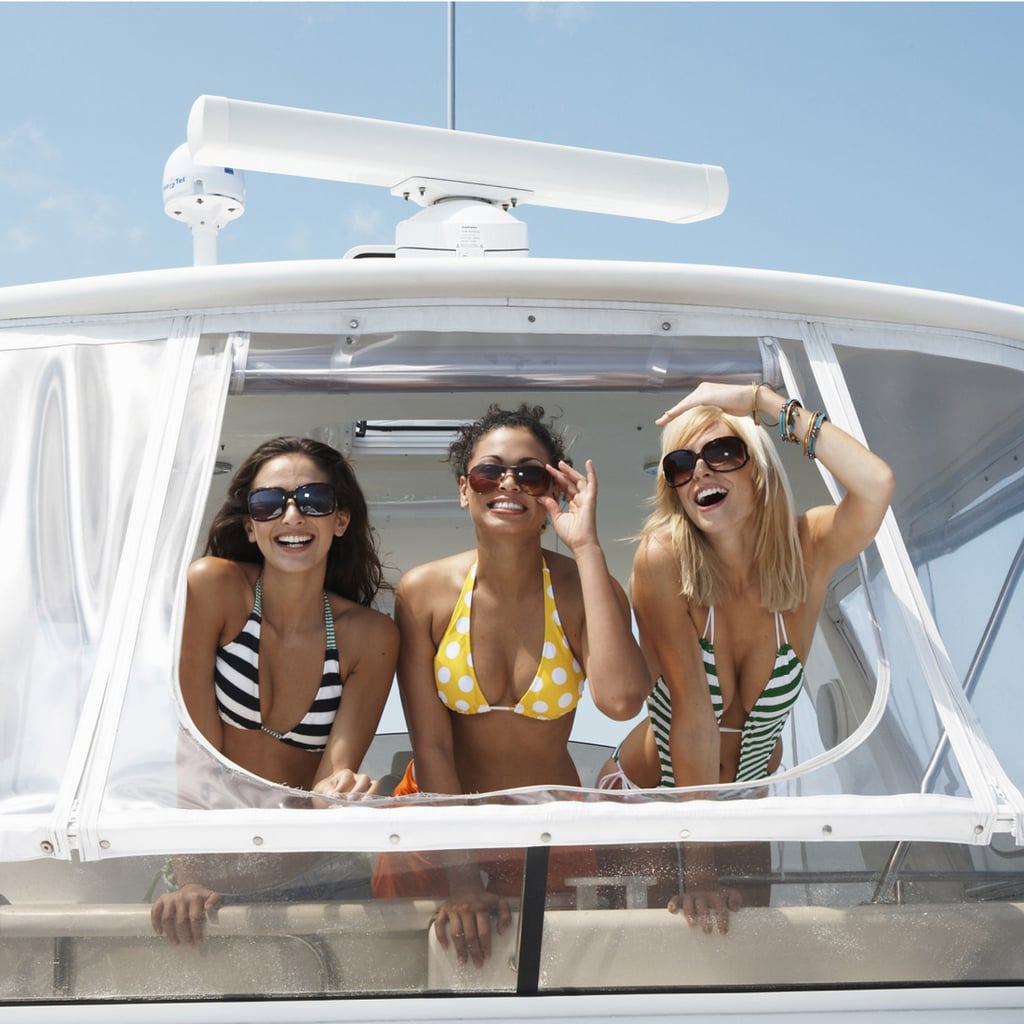 Rent a luxe yacht or a large speedboat or plan a river-rafting trip and take your friends out for the day. Not only will it give the bride a chance to get some sun before her honeymoon, but you'll also have plenty of time to bond out on the water. And don't forget to bring the booze — an ocean breeze is an appropriate choice (blue curacao, pineapple juice, rum and amaretto); and for your river trip, make Moon Rivers for everyone (gin, apricot brandy, Cointreau and lemon juice).
— By Amanda Black for TheKnot.com [15]