Perks of Dating a Geek
5 Perks of Dating a Geek
Like us on Facebook
Facebook founder Mark Zuckerberg married longtime girlfriend Priscilla Chan last night in a surprise ceremony in his backyard. Priscilla, who just finished med school last week, has been dating Mark for almost a decade, after they met at Harvard. The Social Network makes the case that computer nerd Mark created Facebook to help him get chicks. But if all women knew that dating a technology lover comes with so many perks, they wouldn't need to be convinced. And in reality, Mark and Priscilla have been together since before he released "The Facebook." Here are five reasons to seek out a geeky guy.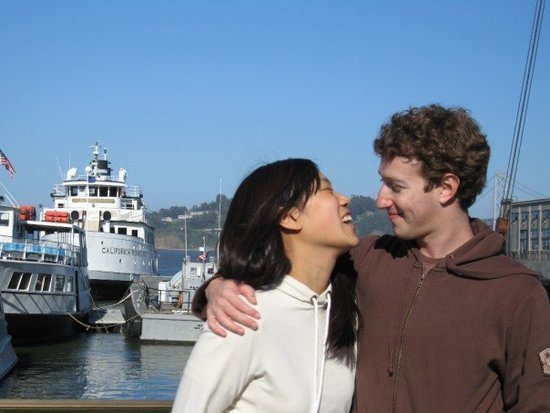 They're genuine: There's a good chance a geek has spent more time playing video games than practicing his game. And if he's used to being the dating underdog, he'll likely appreciate having you in his life.
They set up your electronics: Can't get your WiFi to work? Dream of an awesome entertainment setup but frightened by cords? Find a guy that looks at setting up electronics as a form of entertainment itself.
They fix your computers: Your time spent waiting in line at the Genius Bar or on the phone with technical support will drop drastically. And if they can't fix it, they know someone who can.
They expand your knowledge: If you think of the Internet as a series of tubes, spending time with a computer nerd can make technology seem like less of a mystery. And if they have a thing for nonfiction books, they'll probably share what they've learned.
They can find anything on the Internet: Geeks can call on their superior online research skills when you're planning a vacation or looking for a new restaurant for date night. How romantic!
Anything to add, geek lovers?
Source: Facebook user Priscilla Chan