Pictures of Male Models at Milan Fashion Week 2012 Spring/Summer
The Male Models of Milan Fashion Week: Hot or Not So Much?
Like us on Facebook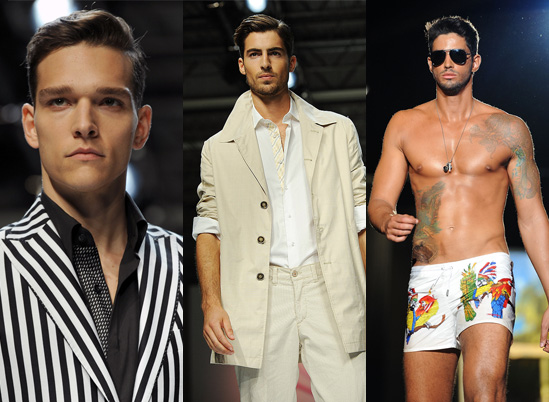 View as One Page
It's men's fashion week in Milan, which means a batch of really, really, ridiculously good-looking male models are working their fiercest looks. And while most of our readers say they'd rather date a strong man than slim man, you can't argue that these professionally hot men make great eye candy. Take a look at some of the latest lookers from the runway, and vote on each: hot or not so much?