Pink and Gold Wedding Inspiration
Lyndsay and Andrew's Glittery, Music-Themed Big Day
ADVERTISEMENT ( more slides)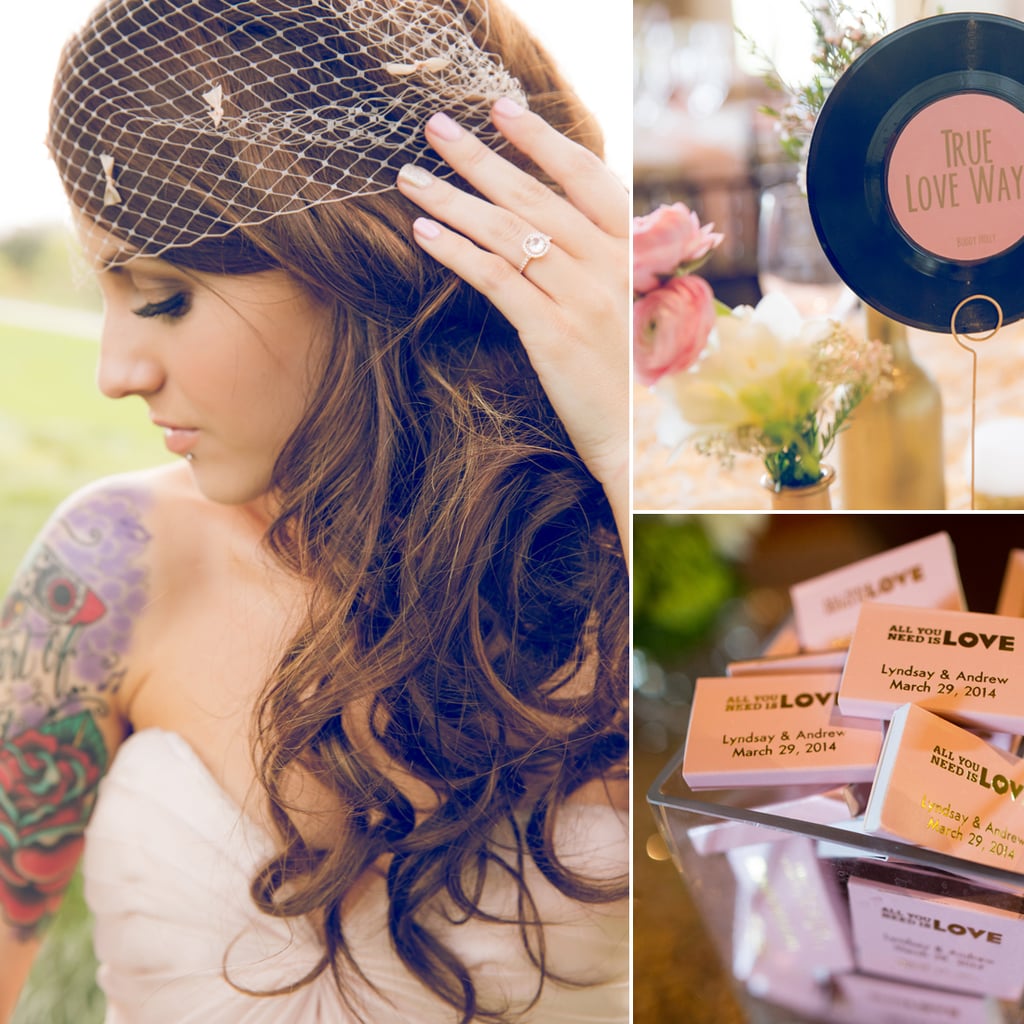 1
Lyndsay and Andrew's Glittery, Music-Themed Big Day
A tattooed bride in a pink gown, sparkly gold for days, and a vintage music theme? And don't get me started on the bride's heart shoes and the adorable flower girl and ring bearer. Yeah, I'd say I'm a smitten kitten over Lyndsay and Andrew's wedding in Orange County, CA. The big, glittery day was captured by photographers
JEFF+AMBER
. Bride Lyndsay shared her vision for the wedding: "Music was a big part of the inspiration for our wedding. We originally had contemplated having a '50s-themed wedding but instead decided to tone it down and just incorporated a lot of vinyl records into our decor. I also have an obsession for all things gold and sparkly, which played a large part in our decor. My ring is rose gold with a pink sapphire as the stone. So the color inspiration also stemmed from how much I love my ring."
What was your favorite moment from the day?
"Our ceremony was one of my favorite moments of the day. My brother-in-law was our officiant, and he really personalized our ceremony and made it feel like us. When he asked for the rings my 6-year-old nephew walked over the pillow that had fake rings attached as the best man pulled out the real ones, that was a really funny moment."
Any advice for other brides-to-be?
"My advice for brides-to-be would be that no matter how much you plan, not everything is going to go exactly as you thought. Laugh at the mistakes; most of them end up being good stories anyways." Get a glimpse into the wedding now! Photos by
JEFF+AMBER