Real or Fake: World Records Made in Mexico This Year
Like us on Facebook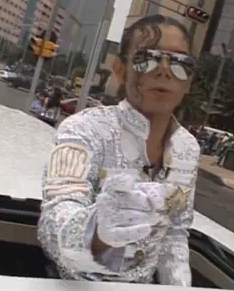 Last month, thousands of Mexicans, including impersonator "Hector Jackson," performed Michael Jackson's "Thriller" dance with hopes of breaking the world record. While the success of the wannabe zombies is still under review by the Guinness Book of World Records, Mexico has already officially captured many records this year. The New York Times dedicated some reporting resources this week to the topic. It seems Mexicans take the Guinness Book of World Records very seriously, and the Times is happy to cover all their efforts. Before you go read the piece (linked at the end of this quiz), see if you can spot the real records made in Mexico from the fakes.
Real or Fake: World Records Made in Mexico This Year
Real or fake: world's largest cheesecake?