With last night's Oscars comes the end of the 2014 award season, which has proven to be one of the sexiest yet. The stars have been getting frisky out there! Dirty jokes, makeout sessions, statuette fondling, and Beyoncé getting drunk in love have made this year's award shows hotter than ever. Don't believe me? Check out the sexy pics, quotes, and GIFs for yourself!
Source: Getty [1]
1. Melissa Rauch and Kaley Cuoco Hold Their "Globes"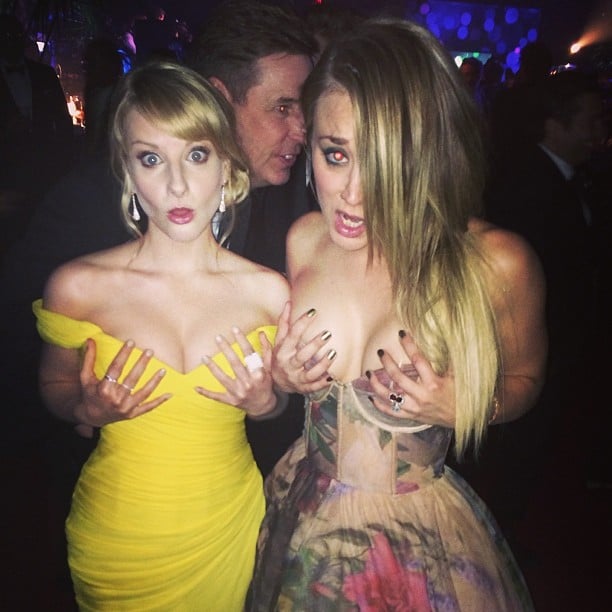 Source: Instagram user normancook [2]
2. Tina Makes Fun of Leo's Dating Life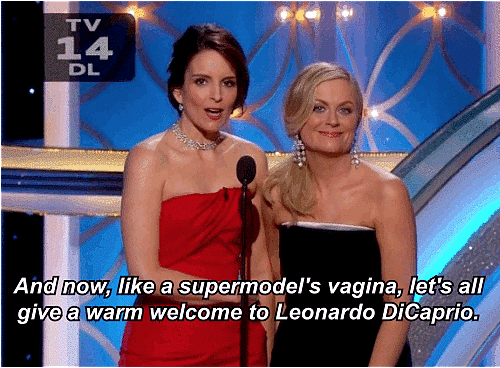 3. Sofia Vergara Makes Out With Fiancé Nick Loeb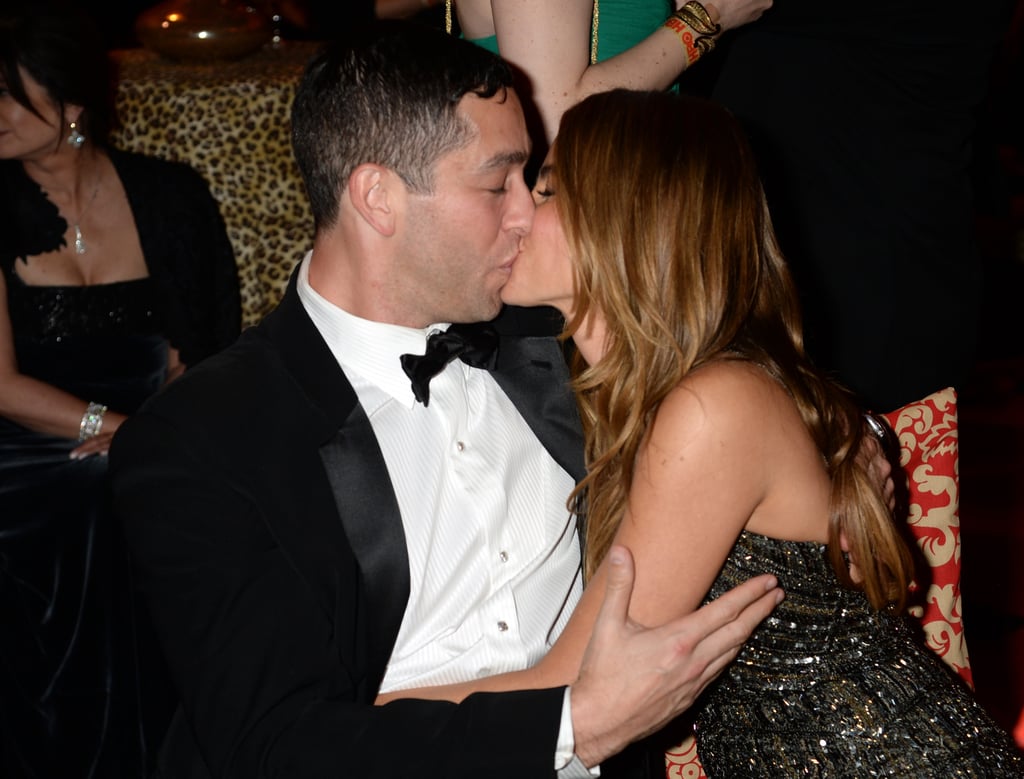 4. Idris Elba Arrives at the Golden Globes Looking Like This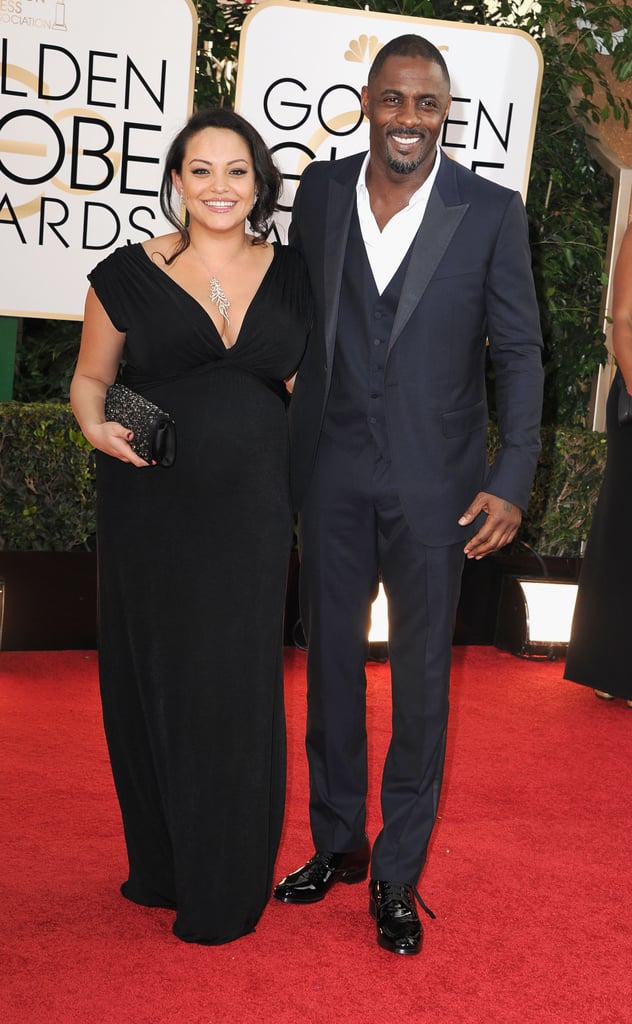 Just Blatantly Showing Off His Chest With an Unbuttoned Shirt
And Then He Does This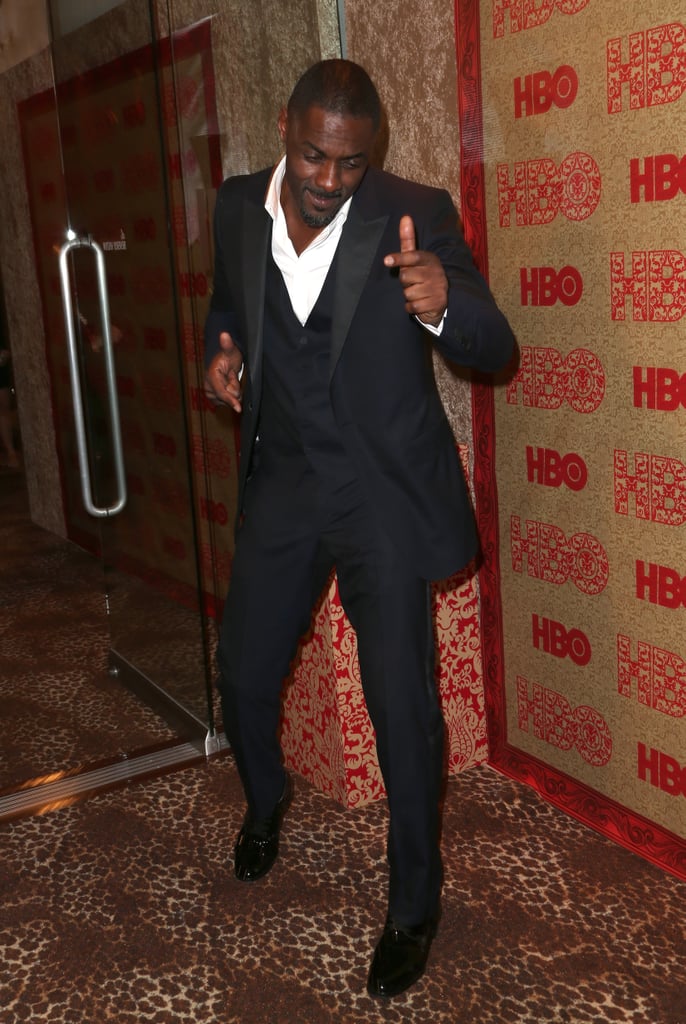 5. Amy Poehler Makes Out With Bono Before Accepting Her Award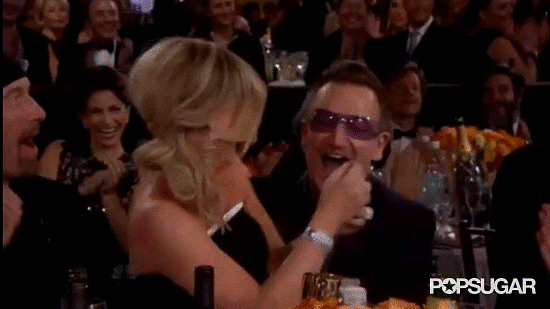 6. Tina Pokes Fun at George Clooney's Love Life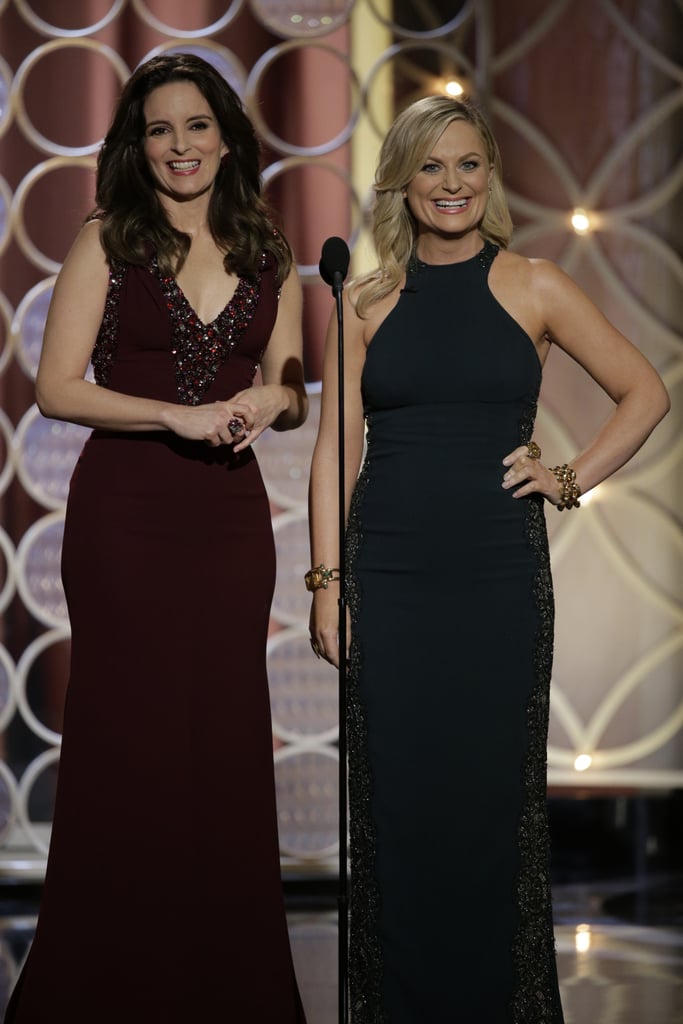 "Gravity . . . a story of how George Clooney [3] would rather float away into space and die than spend one more minute with a woman his own age."
7. Michael Fassbender Shows Up at the Golden Globes
And dances with Benedict Cumberbatch at an afterparty [4].
8. Amy Takes a Jab at Jonah Hill's Awkward Wolf of Wall Street Scene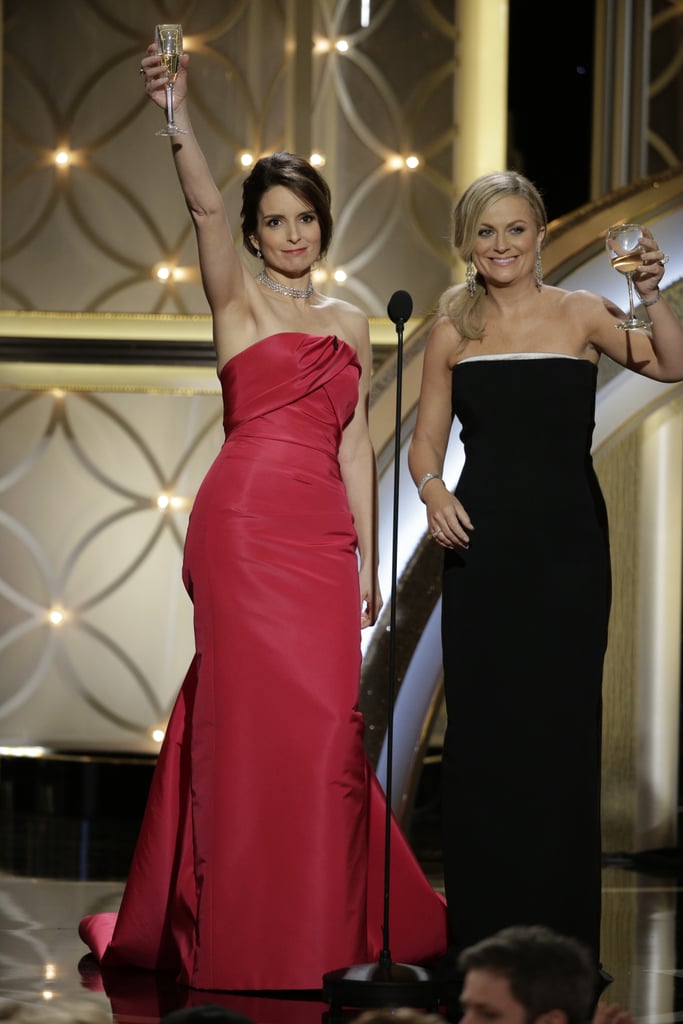 "If I wanted to see Jonah Hill [5] masturbate at a pool party, I'd go to one of Jonah Hill's pool parties."
9. People's Choice Awards Cohost Beth Behrs Dances to "Baby Got Back"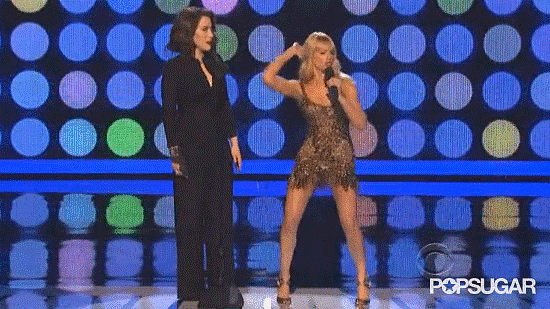 10. Tina Propositions the Somali Pirates in Captain Phillips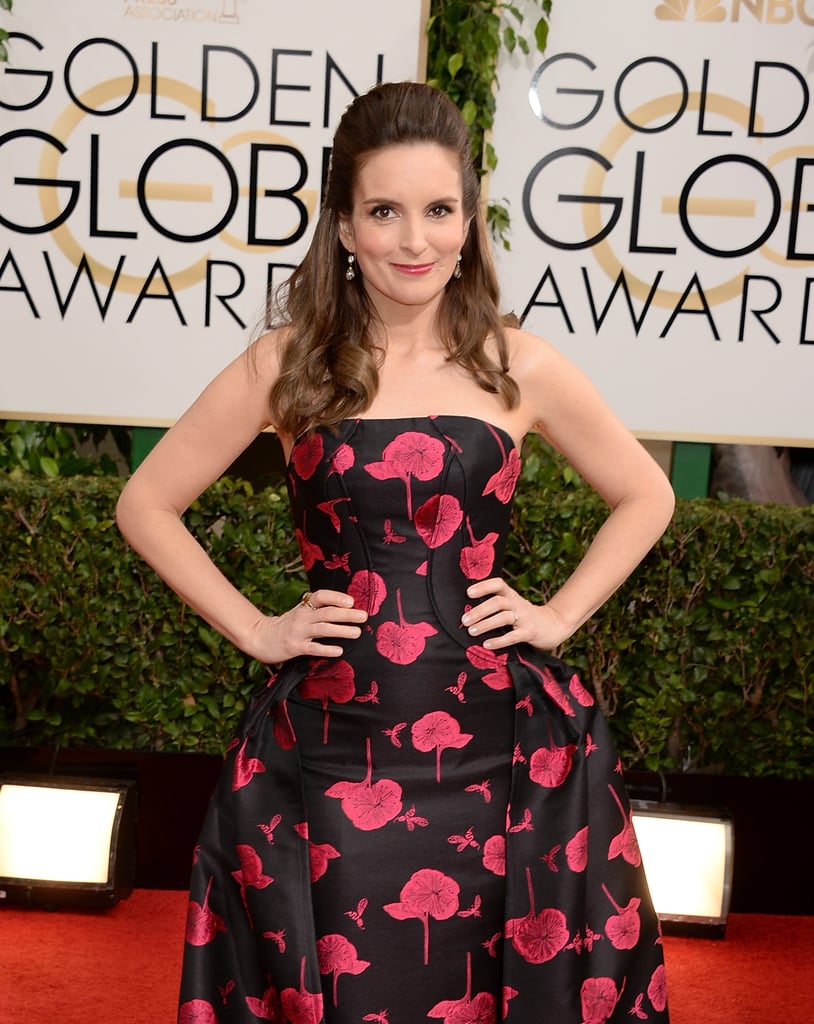 "The Black List is who's invited to my room tonight — I'm talking to you, Somali pirates. I am the captain now!"
11. Exes Nina Dobrev and Ian Somerhalder Prove They Still Have Chemistry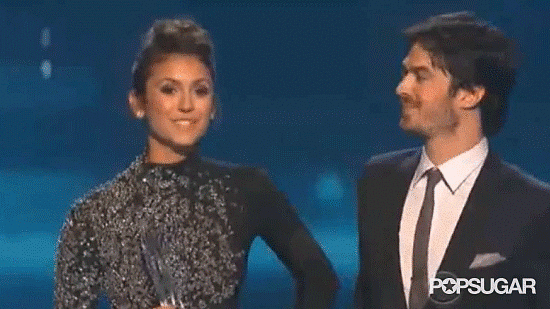 12. Amy Shares Her Sexual Education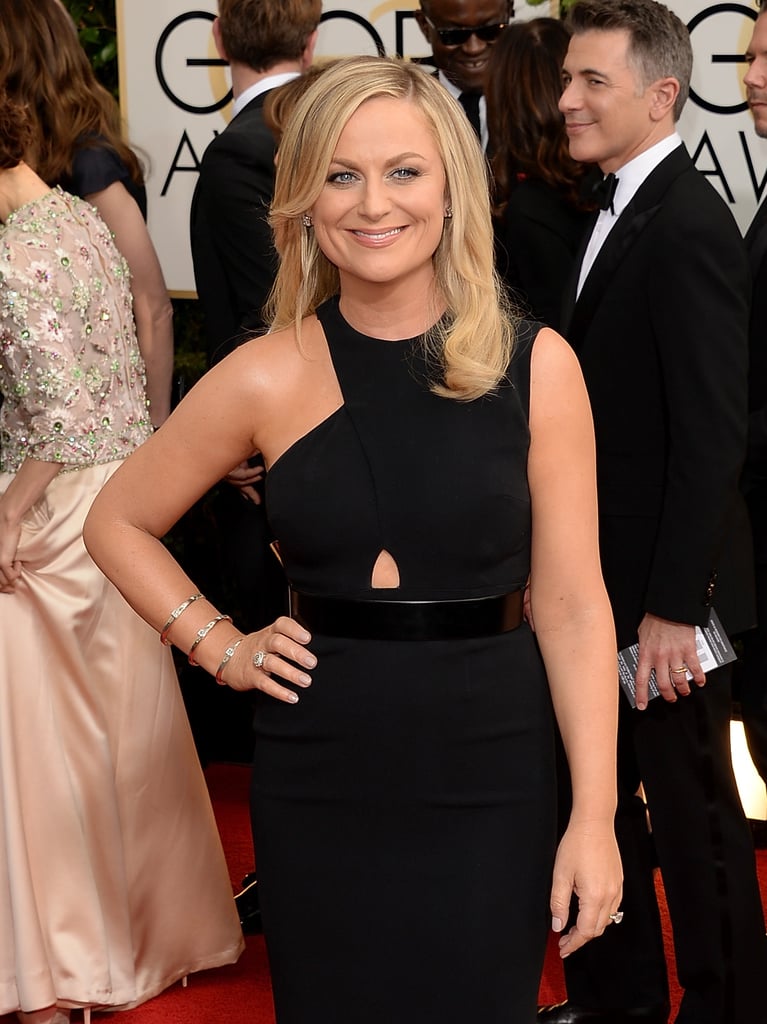 "Masters of Sex, which is the degree I got from Boston College."
13. Zac Efron and His Sexy Hair Present a People's Choice Award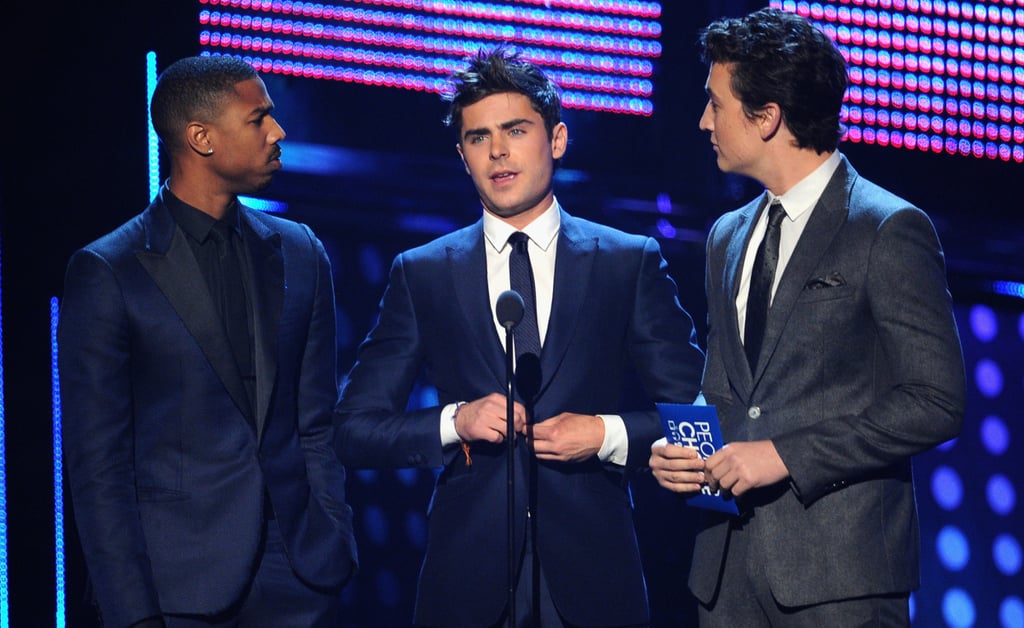 14. Amy Adams Enjoys Her Onstage Reunion With Enchanted Costar James Marsden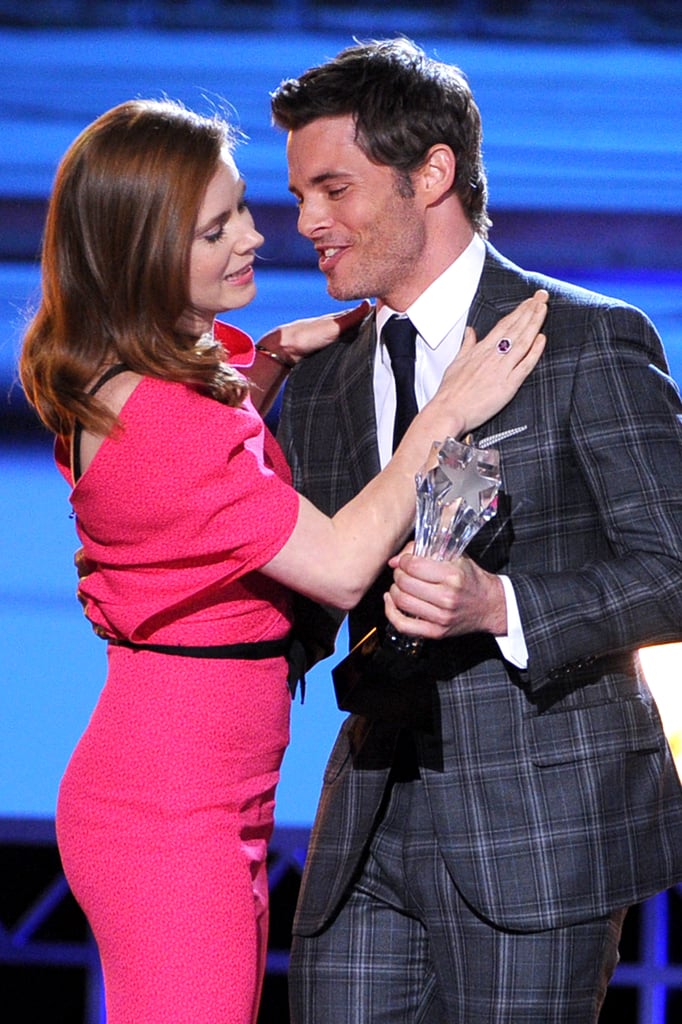 "Any chance to kiss James Marsden . . . Sorry, Darren, you know it's true."
15. Jared Leto Pulls Off the Sexy Jesus Look at the Critics' Choice Awards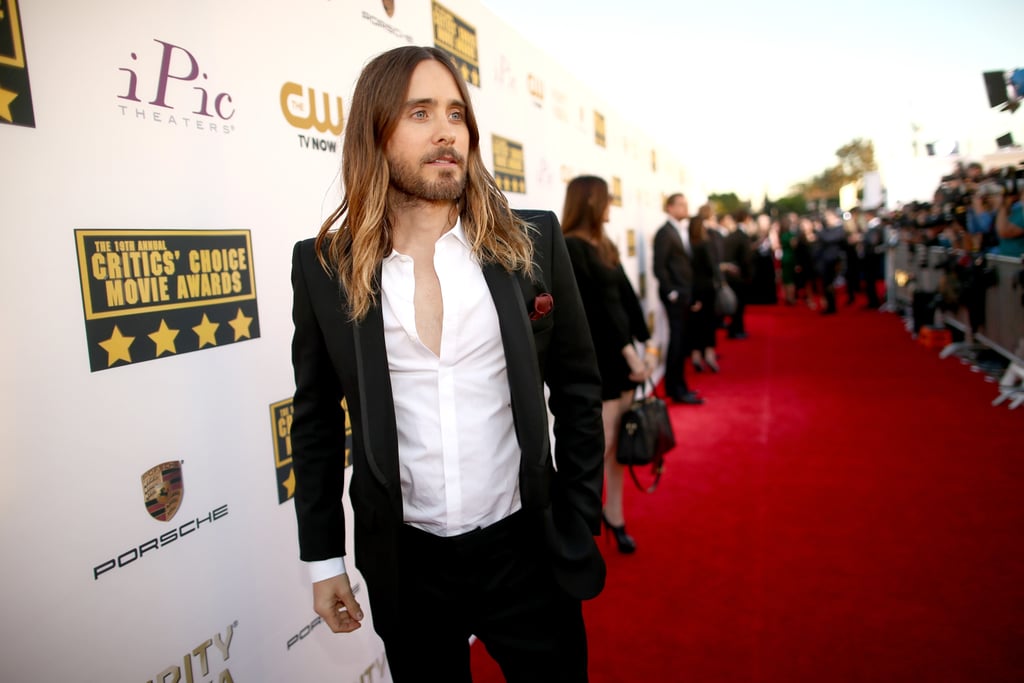 And His Eyes Bore Into My Soul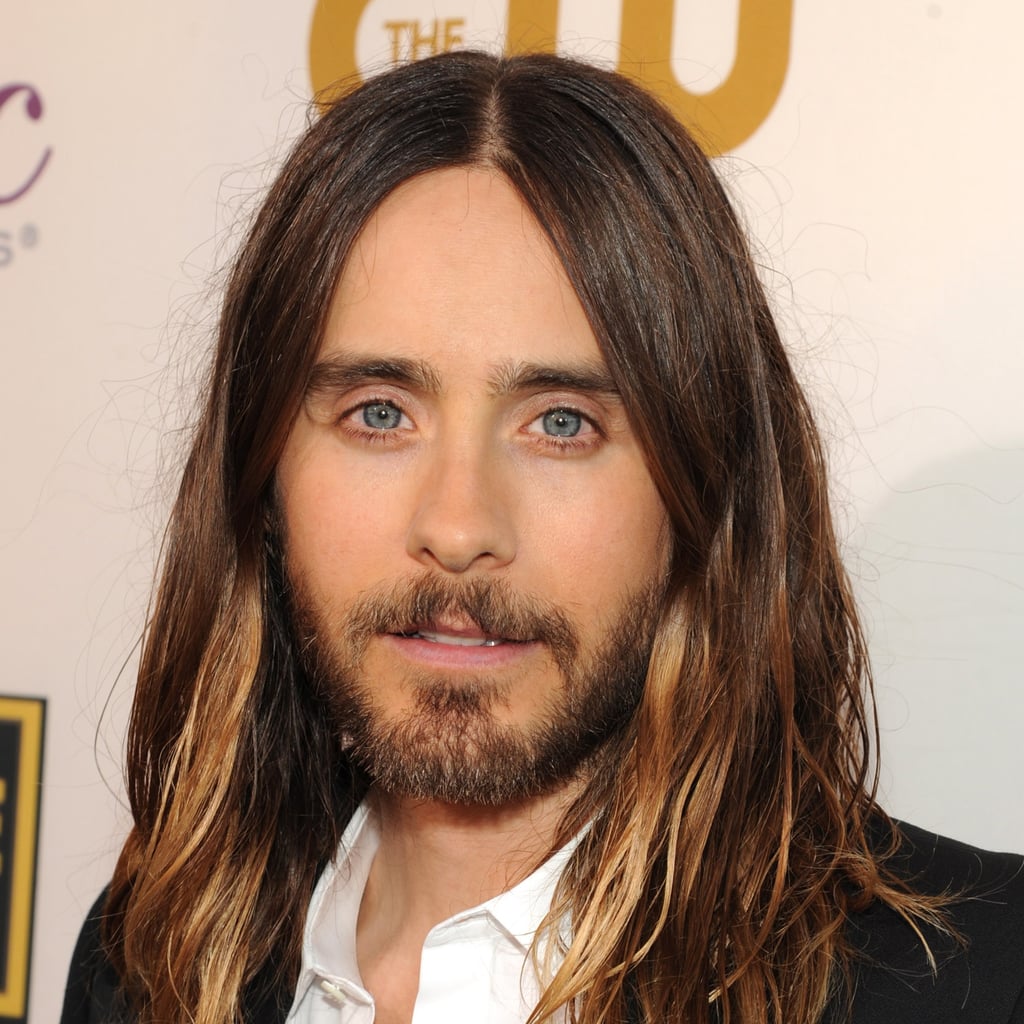 16. Pauley Perrette Taps That Booty on the SAG Statuette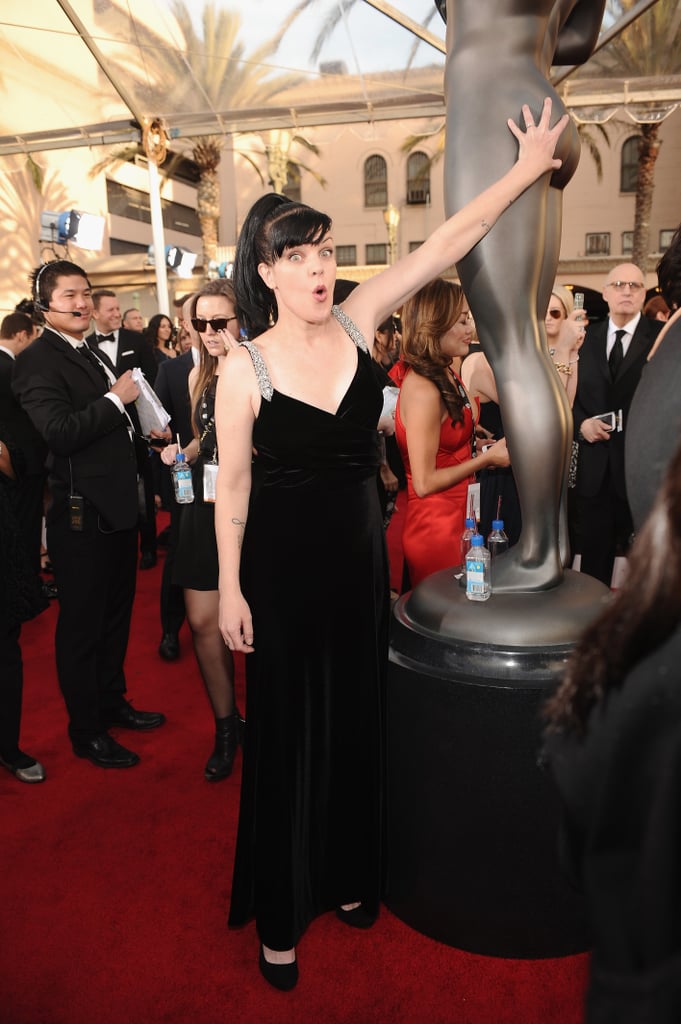 17. Bradley Cooper Gets Raunchy on the Red Carpet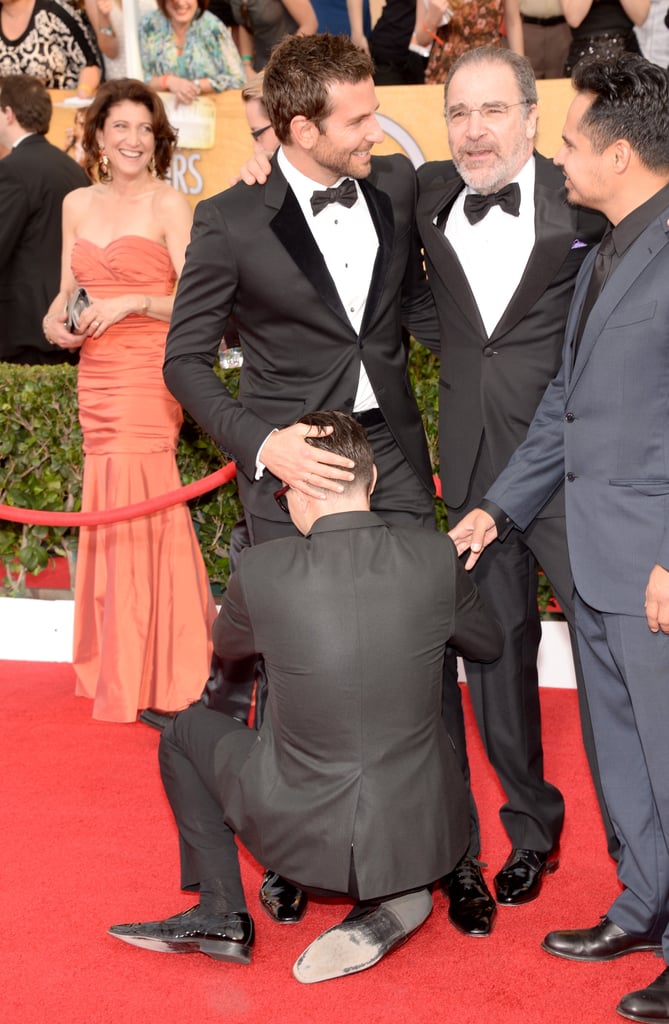 18. Helen Mirren Tells Us What We Already Know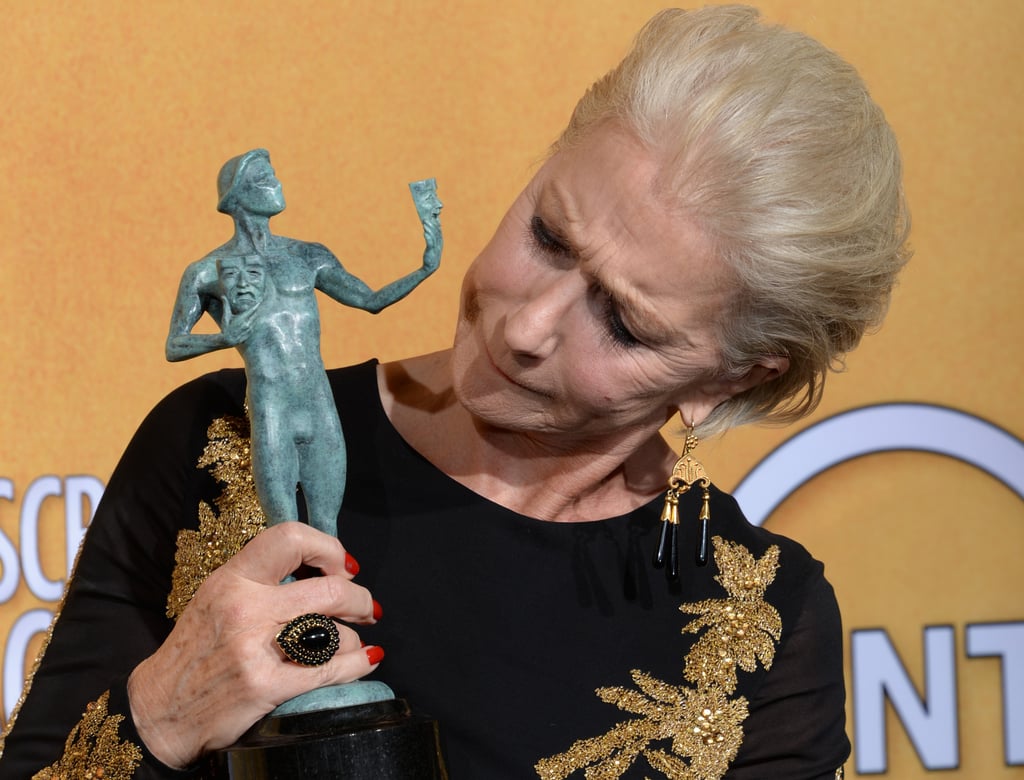 "I don't feel at all saggy — I feel quite perky."
19. Bradley Cooper Can't Keep His Hands Off Girlfriend Suki Waterhouse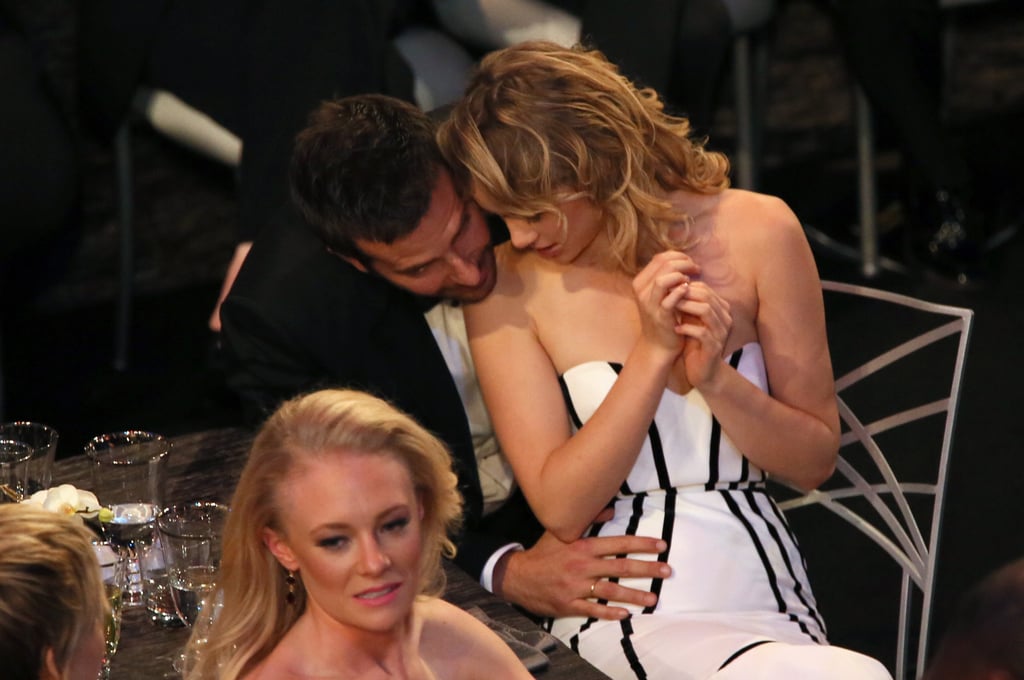 20. Cate Blanchett Gets Frisky With Her SAG Award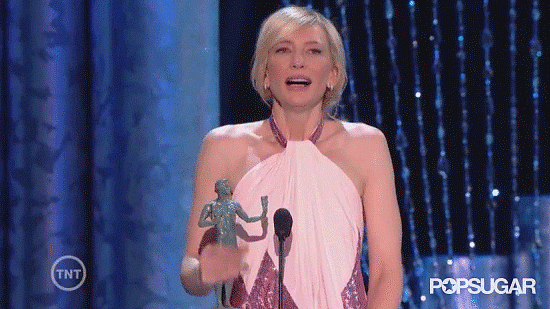 21. Michael Douglas Jokes About Playing Matt Damon's Lover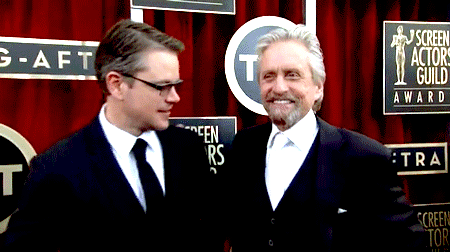 "I know we went head to head."
22. Jared Leto Flirts With Emilia Clarke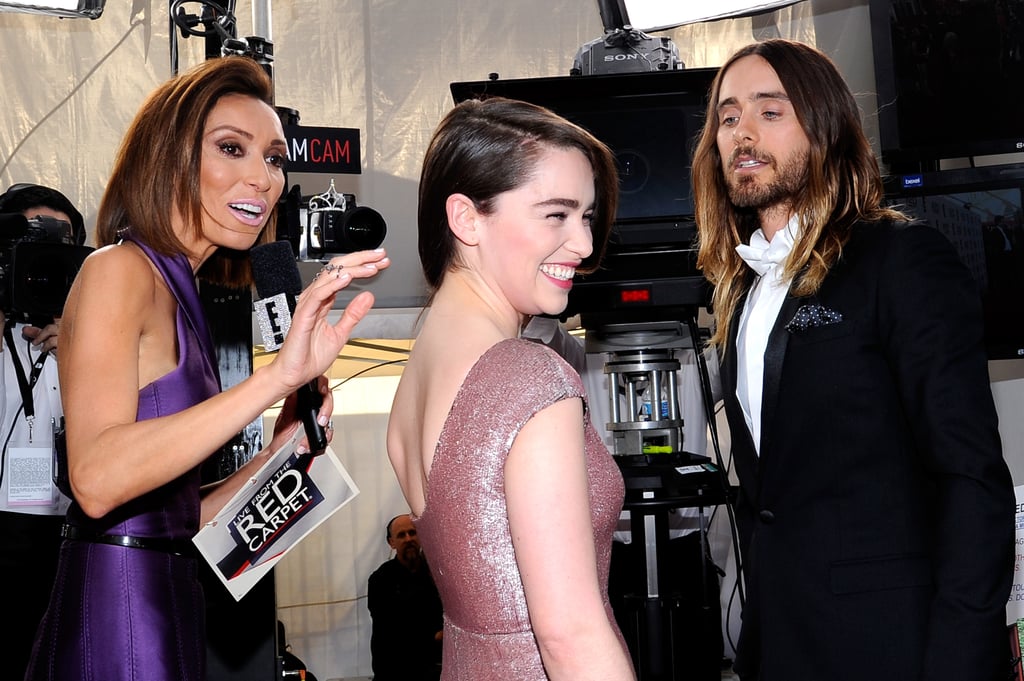 Watch him compliment the Game of Thrones star on her beautiful eyes [6].
23. Katy Perry's Stripper Pole Moves Are on Fire (Literally)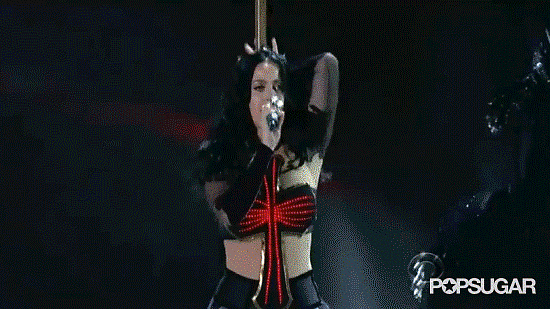 24. Pink Has Some Hot and Heavy Moves of Her Own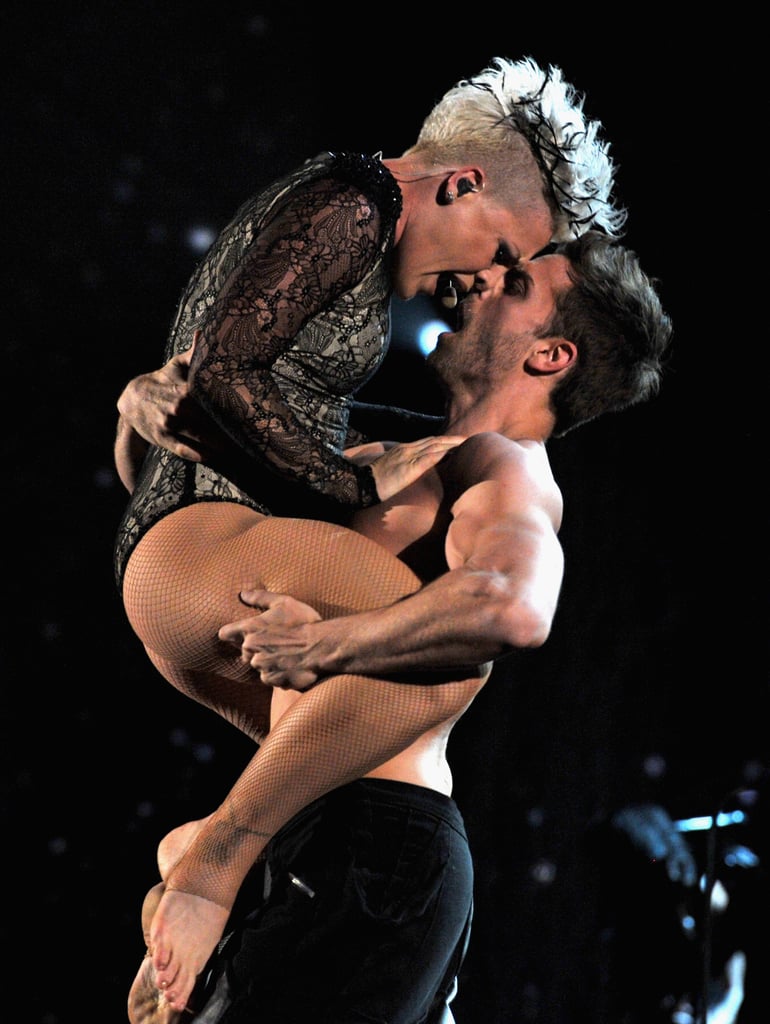 25. Beyoncé Gets Drunk in Love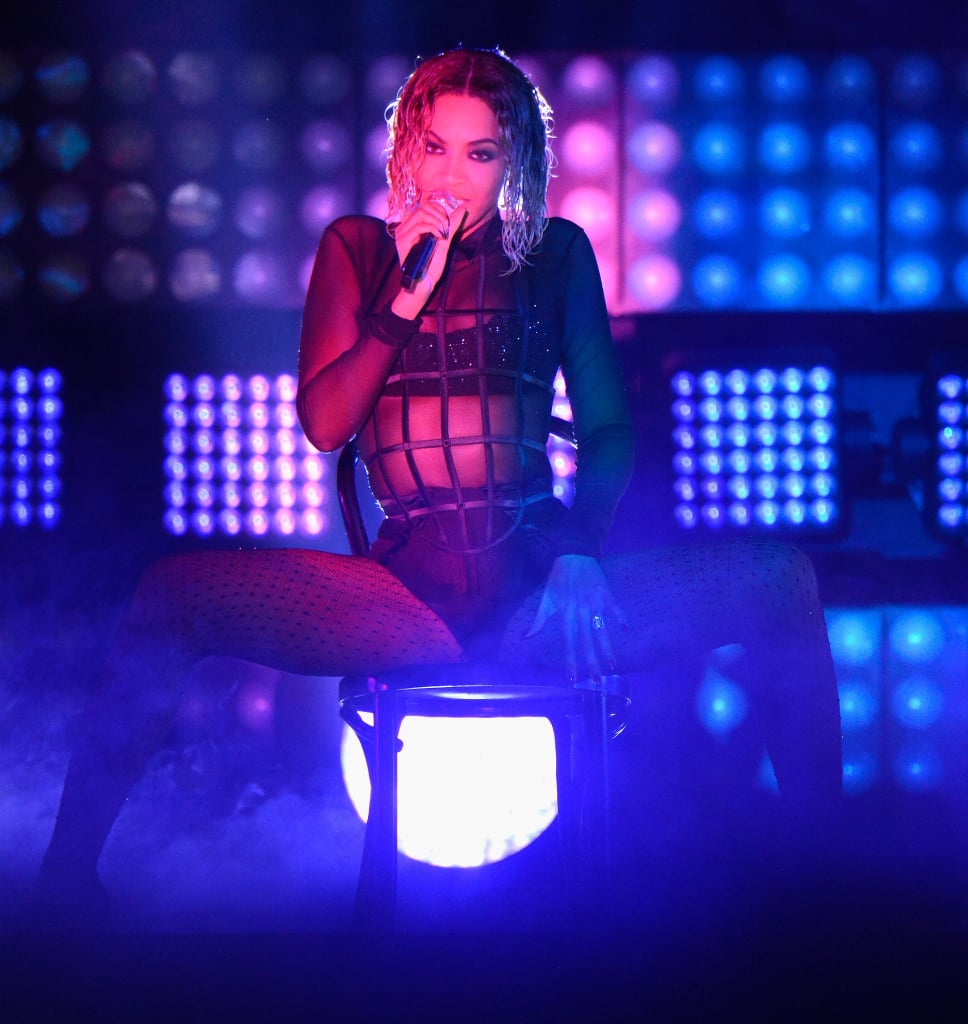 And Beyoncé and Jay Z Basically Do It on Stage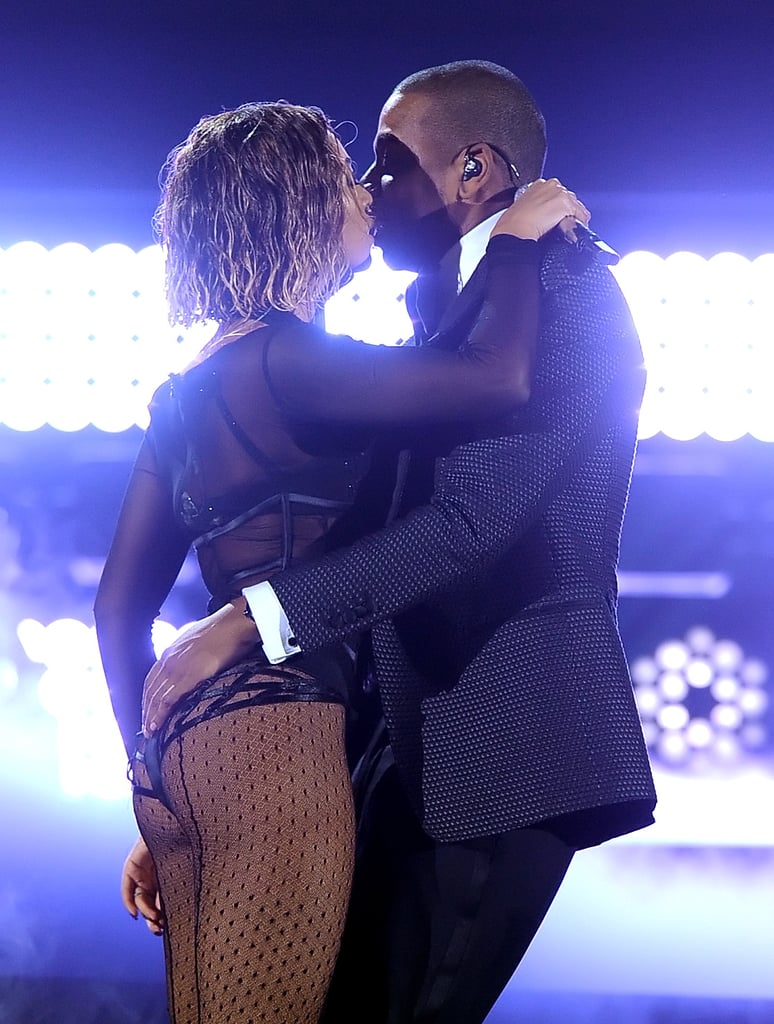 26. Leo Blows a Kiss at the BAFTAs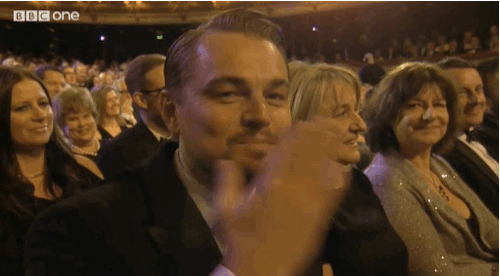 27. Michael Fassbender and Chiwetel Ejiofor Have a Beard-Off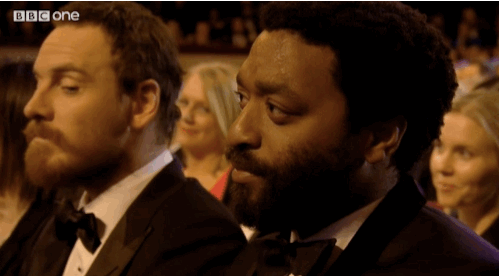 28. Jared Leto Admits His Crush on Lupita Nyong'o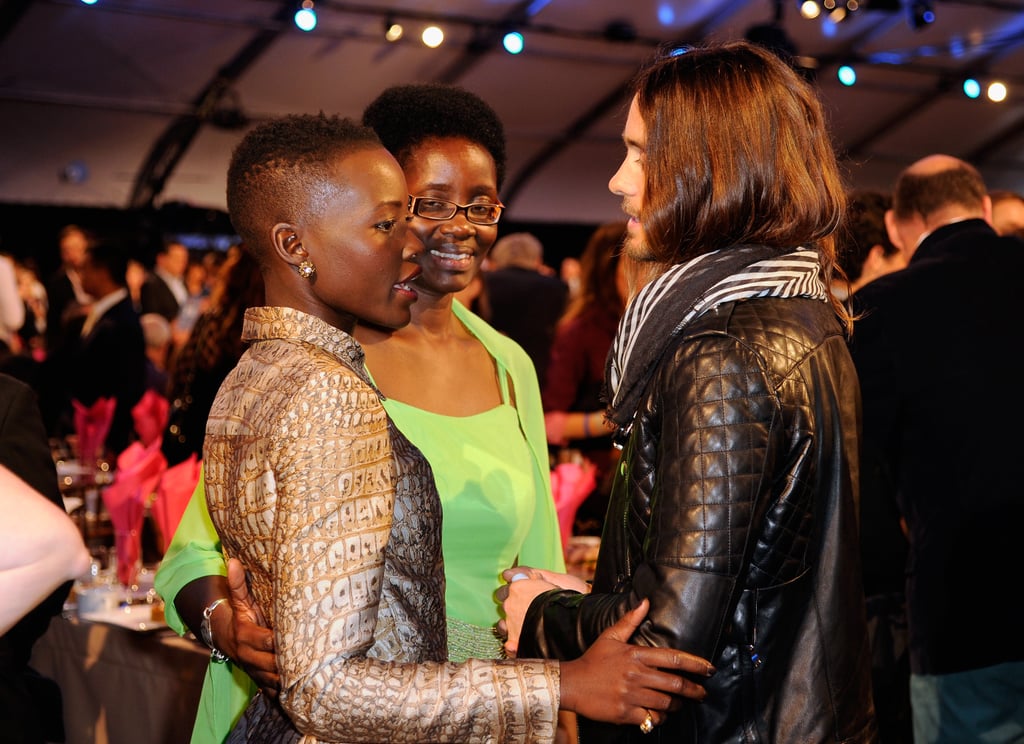 Yep, Jared Leto called Lupita Nyong'o his "future ex-wife" [7] in his acceptance speech at the Spirit Awards.
29. Ellen Cracks a Penis Joke at Jonah Hill's Expense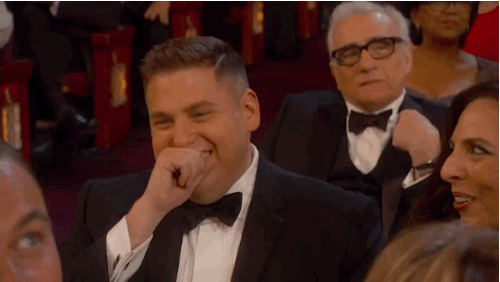 Ellen DeGeneres's opening monologue at the Oscars [8] included this quip:
"Jonah Hill [9] is nominated for his amazing performance in Wolf of Wall Street. Honestly, I have to say, you showed us something in that film that I have not seen for a very, very long time."
30. Emma Watson and Joseph Gordon-Levitt Make Our Hearts Burst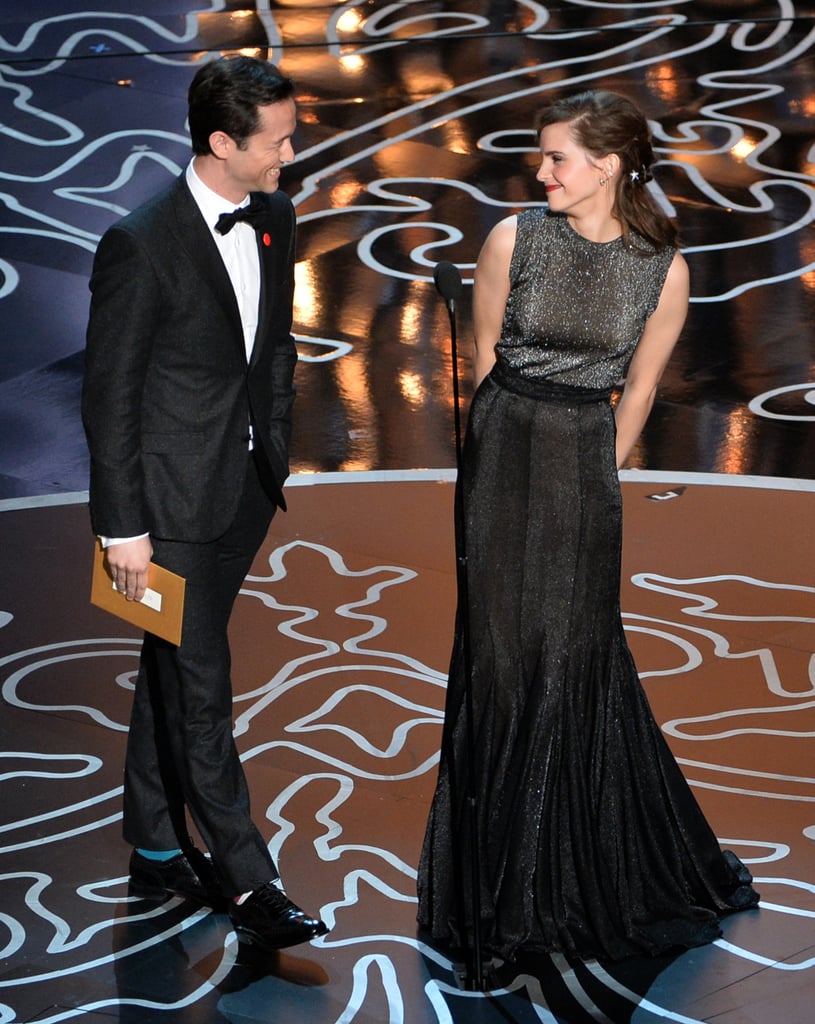 Can they please be a real couple? Pretty please?
31. Matthew McConaughey and Camila Alves Still Have the Hots For Each Other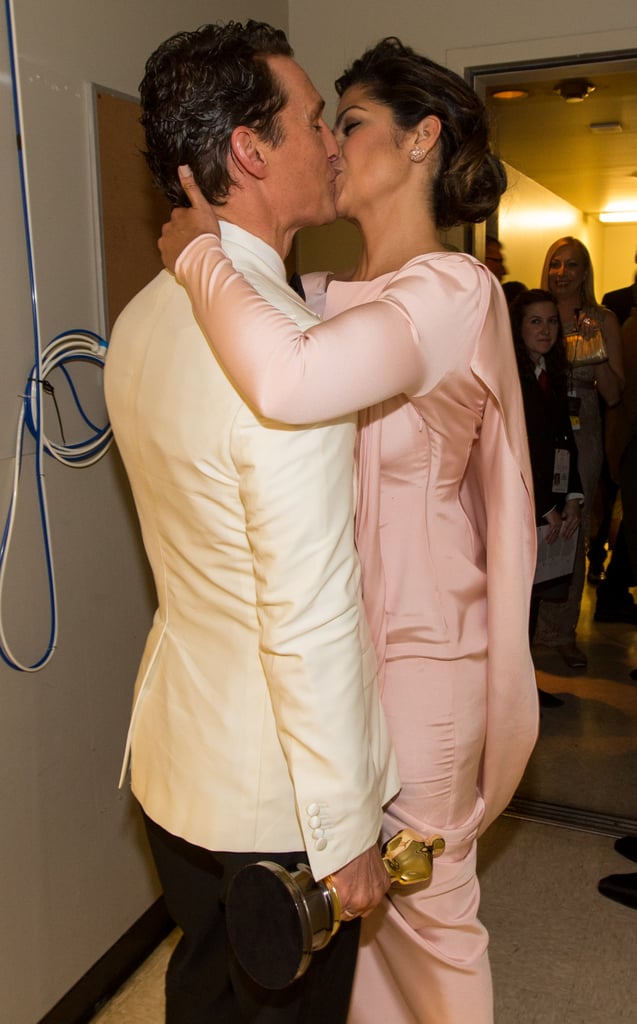 Camila Alves gave husband Matthew McConaughey [10] a passionate kiss after he won the Oscar for best actor.
32. Frozen's Husband-Wife Duo Really "Let It Go" After Oscar Win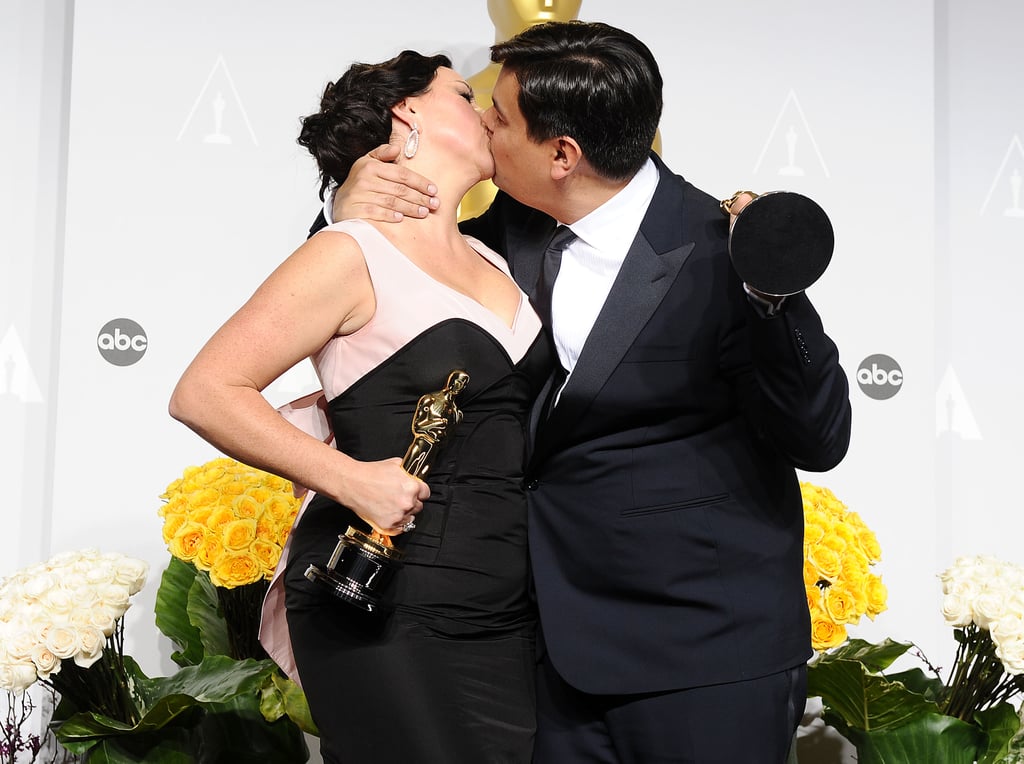 Musicians and spouses Kristen Anderson-Lopez and Robert Lopez not only gave an adorable acceptance speech when they won the Oscar for best original song for Frozen's "Let It Go," but they also sealed the win with a big, sexy kiss.