I'm all about crime dramas, especially if they're British and especially if they feature hot detectives. So if you are also a fan, I have what you need to fuel your detective-loving fire. I've rounded up 40 GIFs featuring the sexiest, dreamiest TV detectives — who really have it all: brains, wit, and dramatic and stylish outerwear. Because if there are two things that I'm passionate about, it's murder mysteries and sexy GIFs. Warning: a couple of NSFW butts and some True Detective, Sherlock, Luther, and Elementary spoilers are ahead (if you're not caught up).
When Luther touched Alice's face and we just melted into a puddle.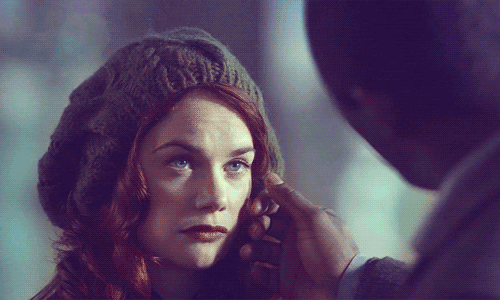 Source: BBC [1]
When he smiled the most delicious smile ever.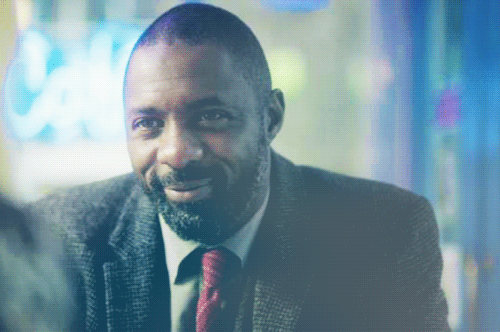 Source: BBC [2]
When Luther and Alice's sexual tension was like whoa.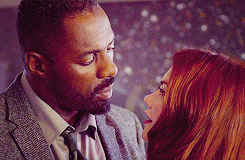 Source: BBC [3]
And he was up against the wall and she put her hand on his chest.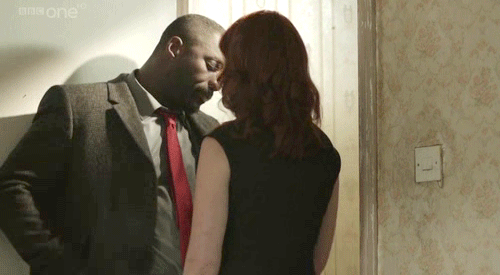 Source: BBC [4]
When she touched his lip like this.
Source: BBC [5]
When he looked at Alice with his bedroom eyes.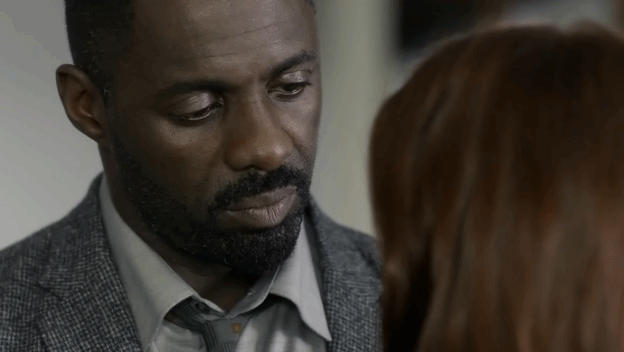 Source: BBC [6]
When Benedict's Sherlock gave Molly the sexiest kiss in history.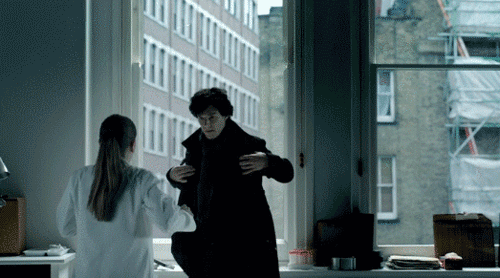 Source: BBC [7]
And he winked, and it was the hottest wink you've ever seen.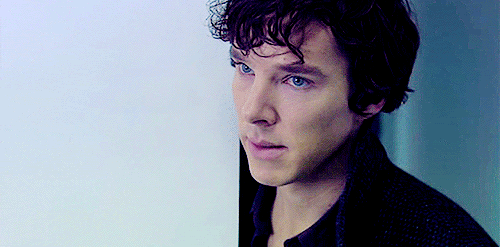 Source: BBC [8]
When he said this to Molly and we all died.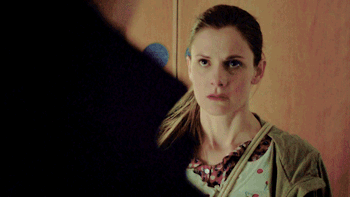 Source: BBC [9]
When his perfect hair blew softly in the wind as he made this adorable face.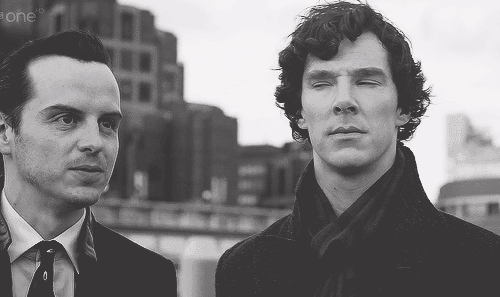 Source: BBC [10]
When the chemistry between Sherlock and Irene Adler was palpable.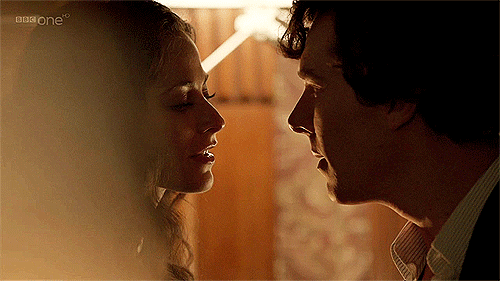 Source: BBC [11]
When he showed men everywhere how to take off a scarf in the sexiest way possible.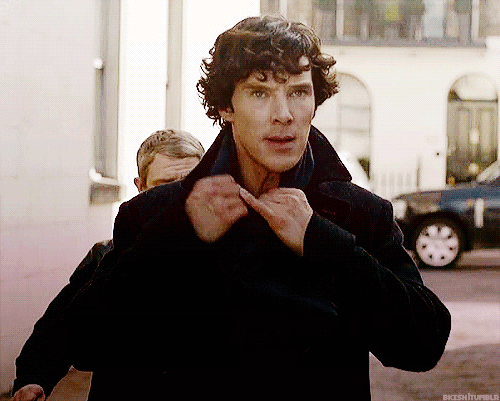 Source: BBC [12]
When he did this and we were ALL Molly in that moment.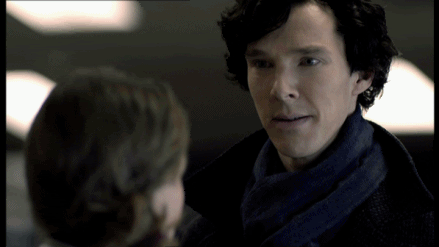 Source: BBC [13]
When he gave you that look.
Source: BBC [14]
When he was distracted for a split second by Irene Adler and we fell in love with his eyebrow.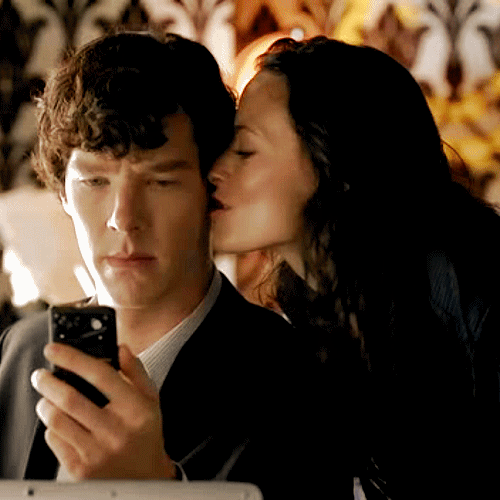 Source: BBC [15]
When he touched his fake girlfriend's nose and we were still jealous.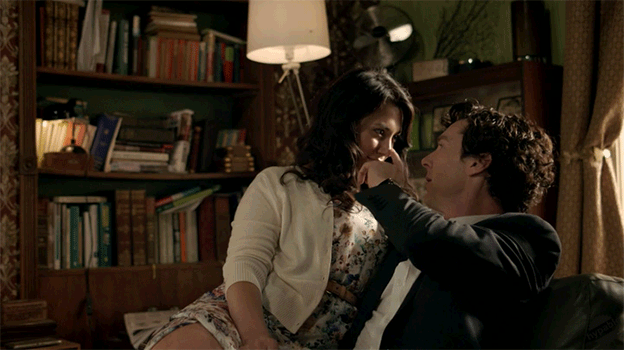 Source: BBC [16]
When Officer Paul Woodrugh drops his drawers.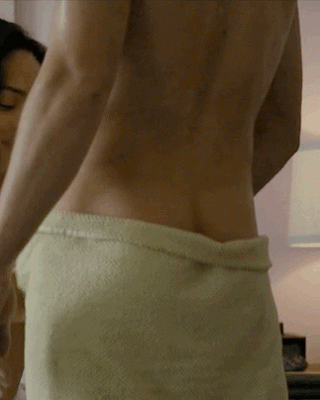 When Rust made Maggie's butt bounce and it made us blush in a good way.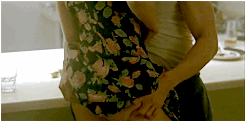 When he just gave her butt a squeeze.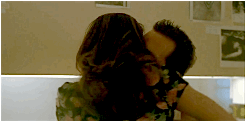 When they made out hardcore and we had to fan ourselves.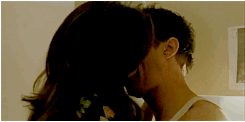 When you thought maybe, just maybe, something would finally happen between Jonny Lee Miller's Sherlock and Joan Watson.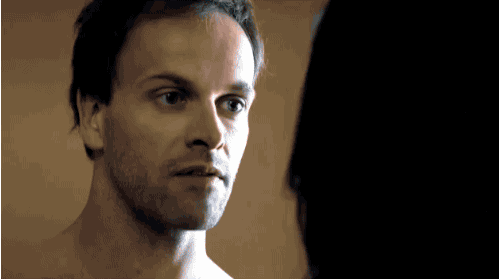 When he showed off his hot, real tattoos.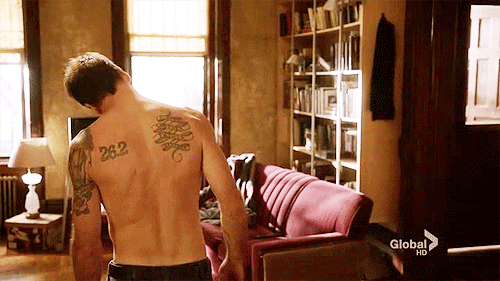 When he lost his shirt and we hoped he'd never find it.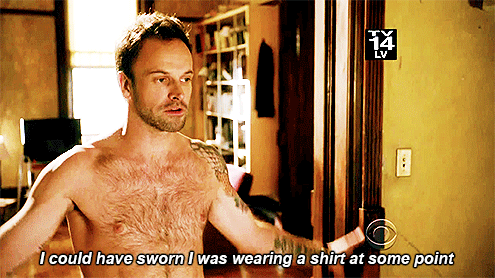 When he discovered Irene Adler was alive and tenderly touched her face.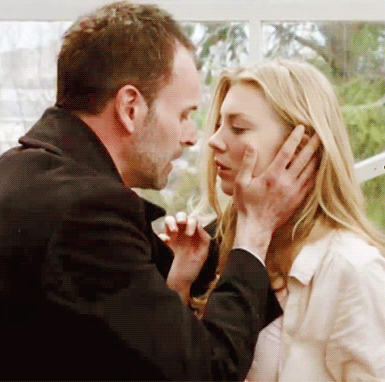 When he gave Irene the sexiest, sweetest kiss ever and we couldn't even handle it.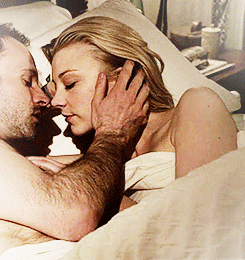 And then he kissed her back.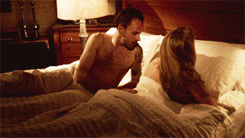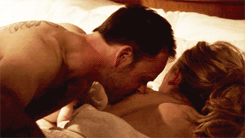 And it was really, really sexy.
Then he tenderly put his hand on her back and we just swooned.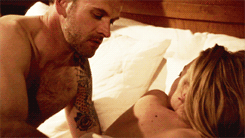 When he introduced Watson to a conundrum and us to his muscular physique.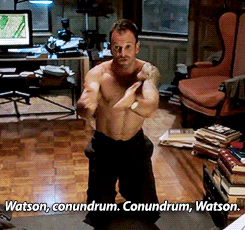 When he had this weird sexual encounter and we didn't even care because abs.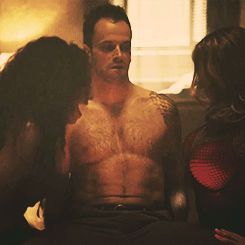 When Holder looked so sad but so hot.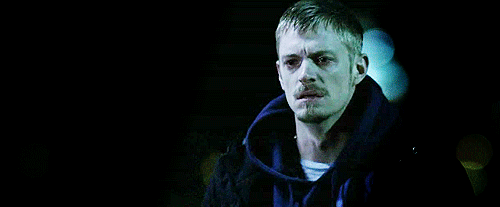 When he tried and failed to make Sarah laugh and it was adorable.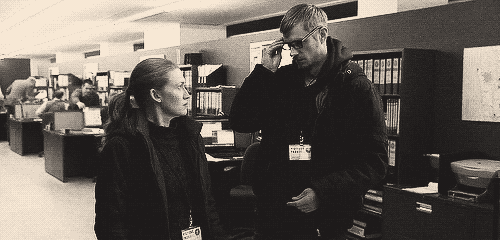 When you're like, why am I strangely attracted to him?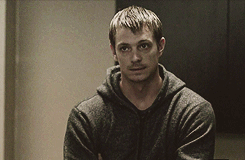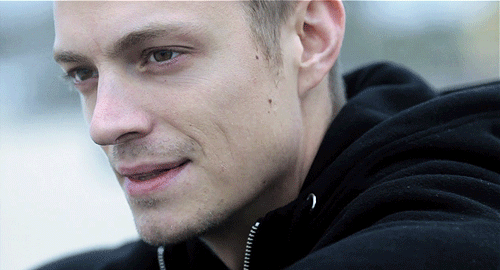 And then you see Joel Kinnaman in other things and you're like, OK, that's why.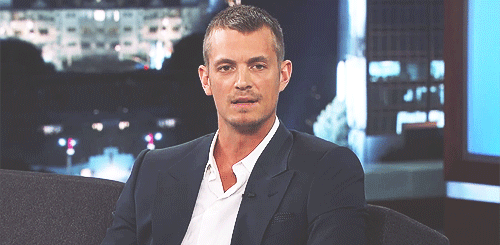 Because Joel Kinnaman is freaking hot. And Swedish.
When the witty, intelligent Hathaway coolly drank a glass of wine.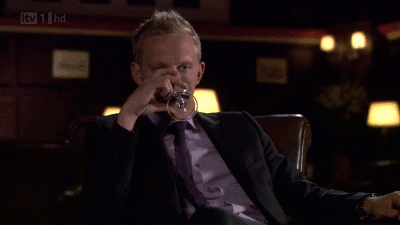 Source: BBC [17]
When the delectable detective gave someone "that look."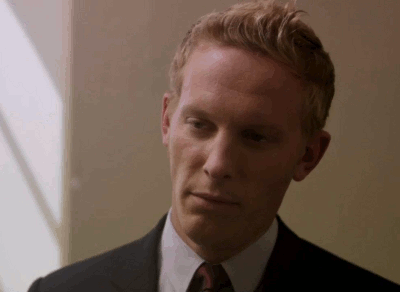 Source: BBC [18]
When he just WORKED that sexy coat.
Source: BBC [19]

And if you're not convinced of Laurence Fox's foxiness, check him out kissing Keira Knightley [20] in The Hole.
Source: Pathé [21]
When Morse — with his boyish charm and utter British-ness — smiled so sweetly.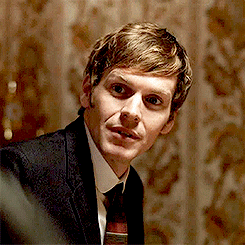 Source: BBC [22]
When he adorably went to a movie theater by himself.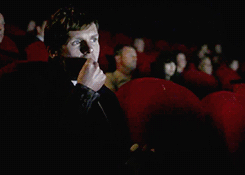 Source: BBC [23]
When he attempted to kiss an older woman.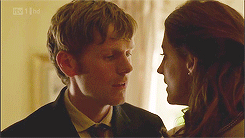 Source: BBC [24]
When he was so cute typing on his typewriter.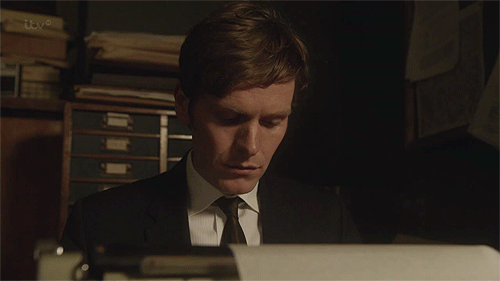 Source: BBC [25]
When he gave a guy the once-over.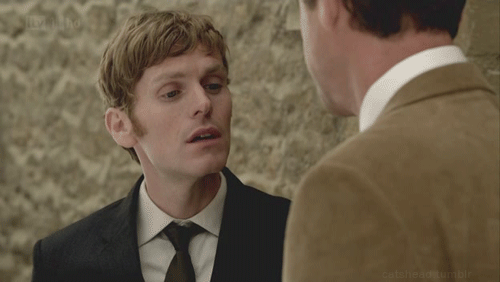 Source: BBC [26]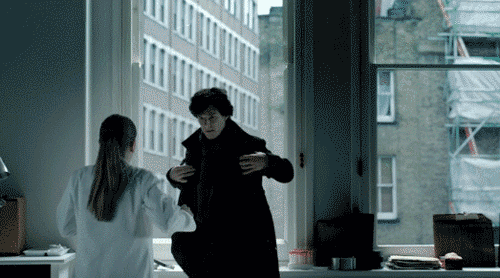 Let's just see that Sherlock and Molly kiss [27] one more time . . .
Source: BBC [28]