Not So Fresh Feeling Flickr Group
Tampon Extravaganza!
ADVERTISEMENT ( more slides)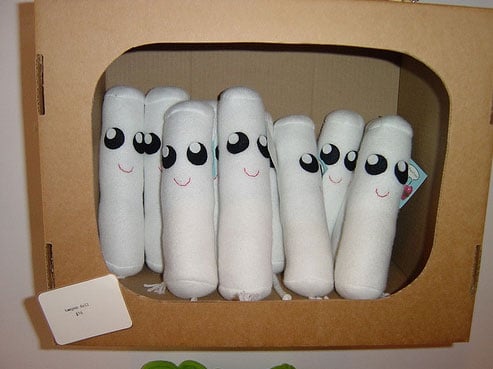 Tampons aren't just for that time of the month anymore! Check out these hilarious images from the Not So Fresh Feeling menstruation themed flickr group Jezebel found. There are a couple maxi pad pics thrown in (don't want them to feel left out).