Grab some popcorn and settle in: it's time for a romantic movie marathon! We've rounded up a diverse selection of the best quirky rom-coms, tearjerker historical romances, steamy erotic films [1], and classic love stories for your viewing pleasure. We've got foreign flicks, new indie movies, and everything in between. Here are 101 romantic, sexy, funny, and sweet streaming Netflix movies to choose from.
6 Years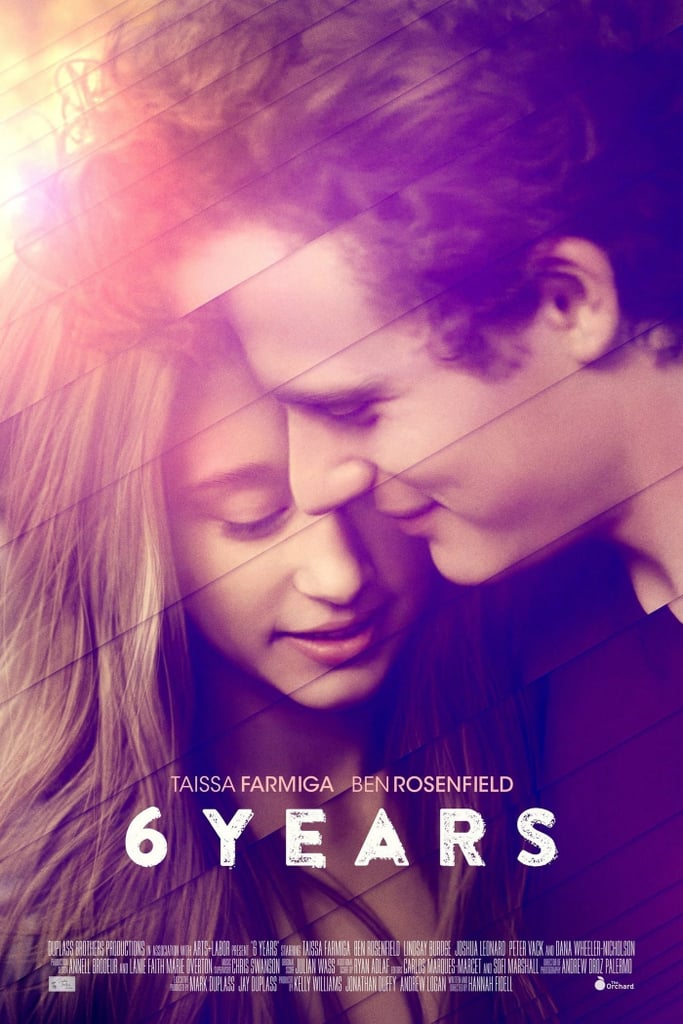 The indie romantic drama 6 Years [5] follows a young couple who has been together since high school as they face the future of their relationship after college.
Moonrise Kingdom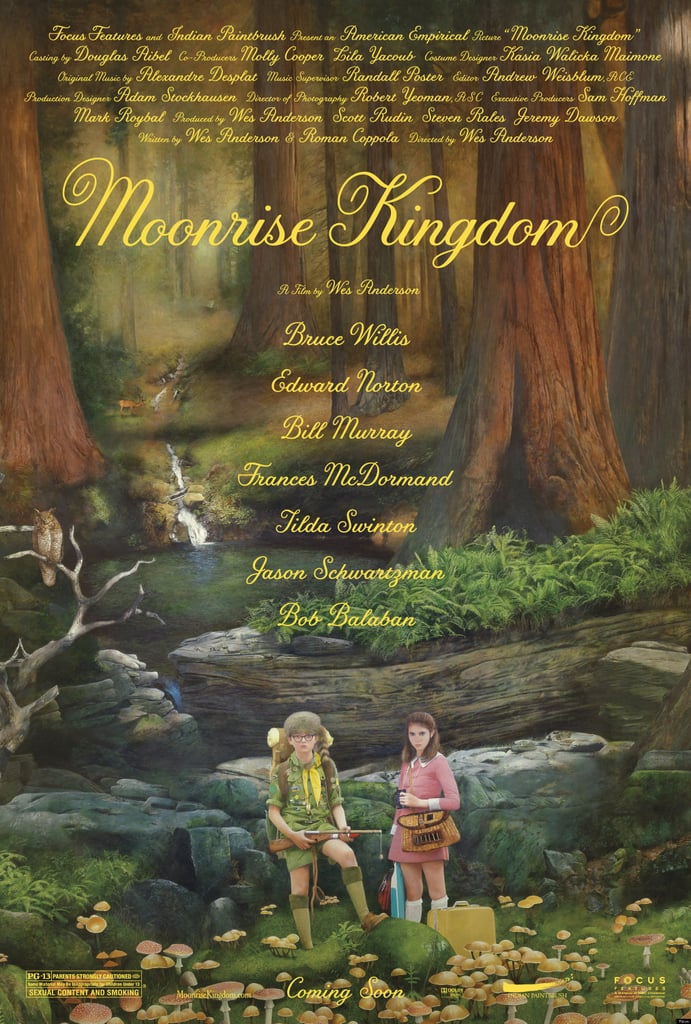 Wes Anderson's quirky-cute Moonrise Kingdom [6] follows a couple of preteen kids who find solace with each other amidst personal dramas.
Jenny's Wedding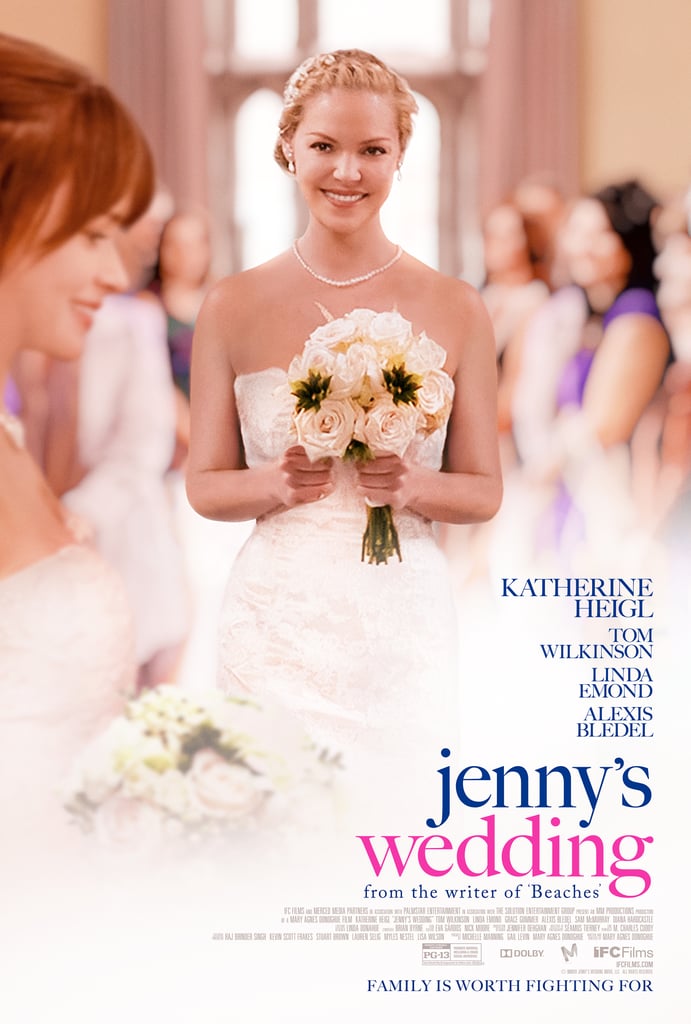 Katherine Heigl [7] stars in Jenny's Wedding [8] as a woman who must come out to her family when she decides to marry her girlfriend.
Sliding Doors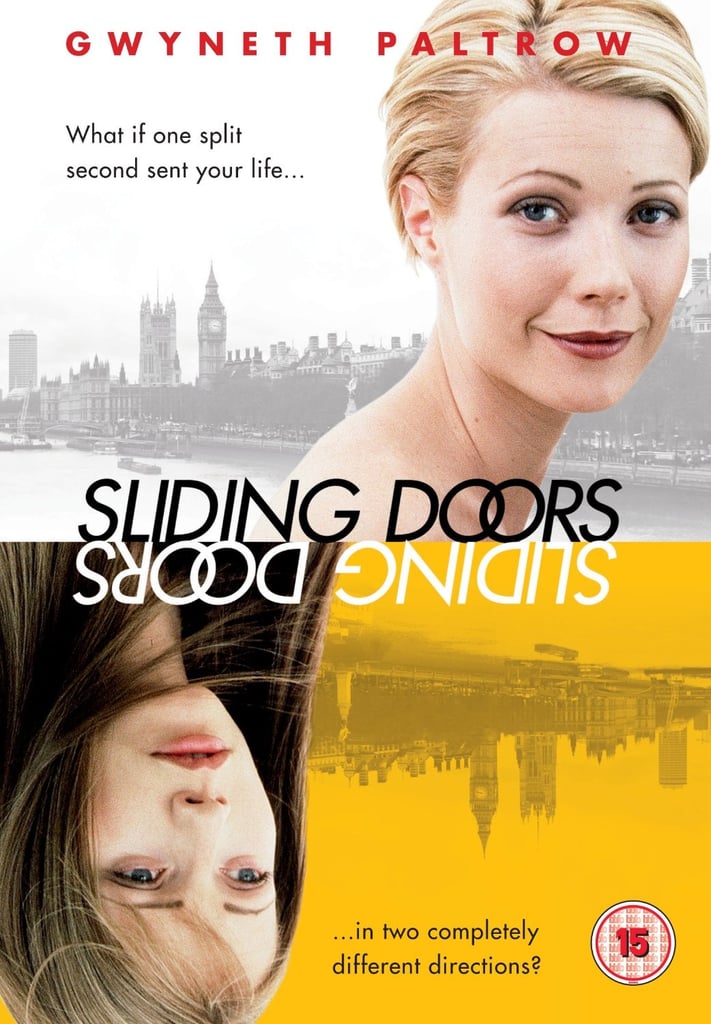 Gwyneth Paltrow [9] plays a woman whose life takes two drastically different paths in the sweet '90s romantic comedy Sliding Doors [10].
Comet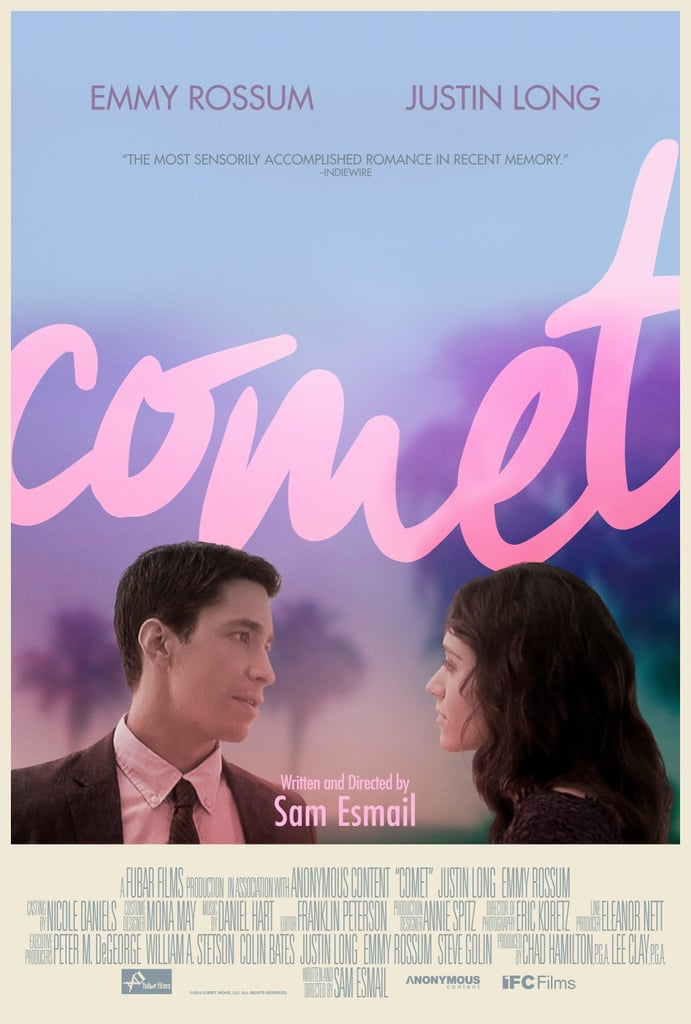 Justin Long [11] and Emmy Rossum star in the indie romantic comedy Comet [12] as a couple falling in love in parallel universes.
Can't Buy Me Love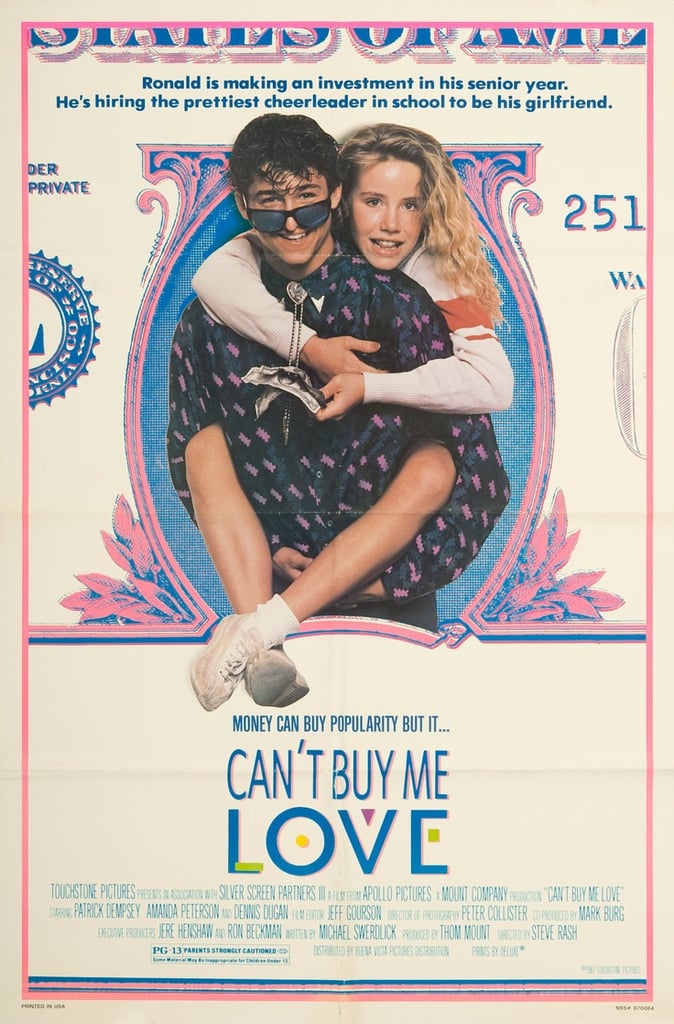 Can't Buy Me Love [13] is an '80s romantic comedy starring a very young Patrick Dempsey [14] as a teen who pays a popular girl to date him.
Adore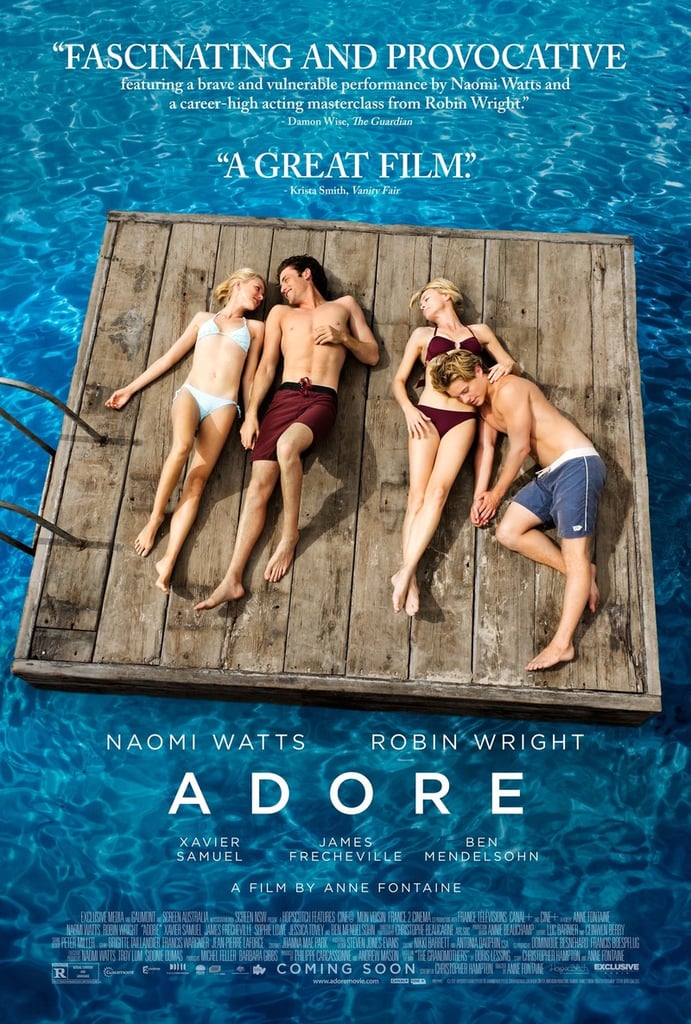 Naomi Watts [15] and Robin Wright play childhood best friends who begin sexual relationships with each other's teenage sons in the twisted and steamy drama Adore [16].
On the Road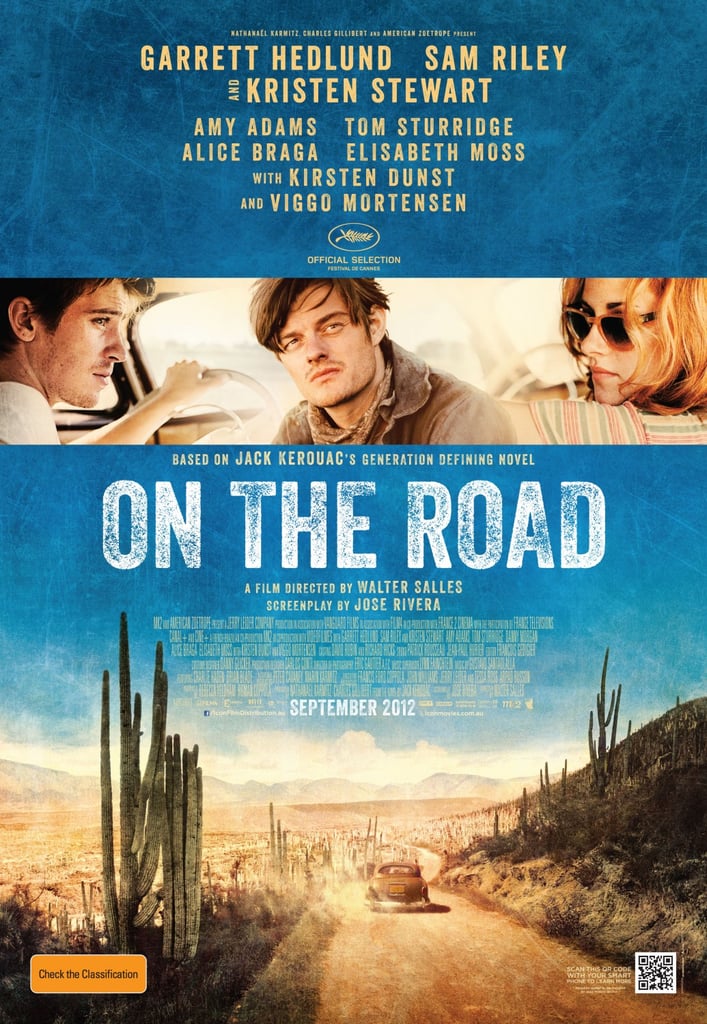 Garrett Hedlund, Kristen Stewart [17], and Sam Riley have a couple of hot and heavy threesomes — including one in a car — in the dramatic adaptation On the Road [18].
Perfect Sense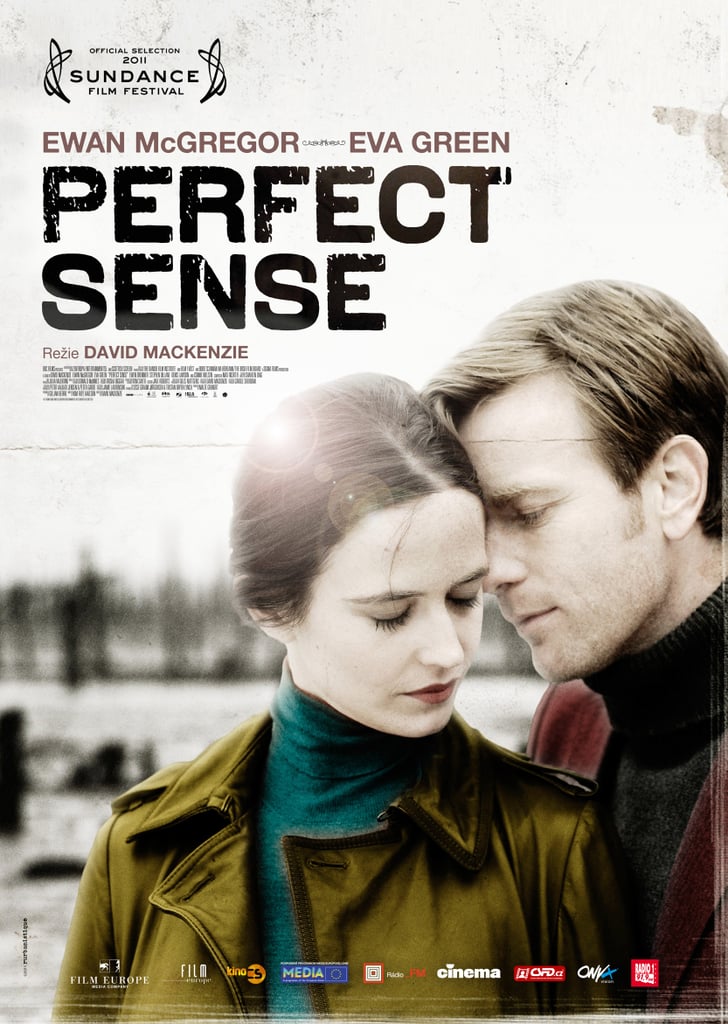 The romantic thriller Perfect Sense [19] stars two actors not ashamed of onscreen nudity, Ewan McGregor [20] and Eva Green, as an epidemiologist and a chef who fall in love amidst a plague that causes people to lose their senses.
Seeking a Friend For the End of the World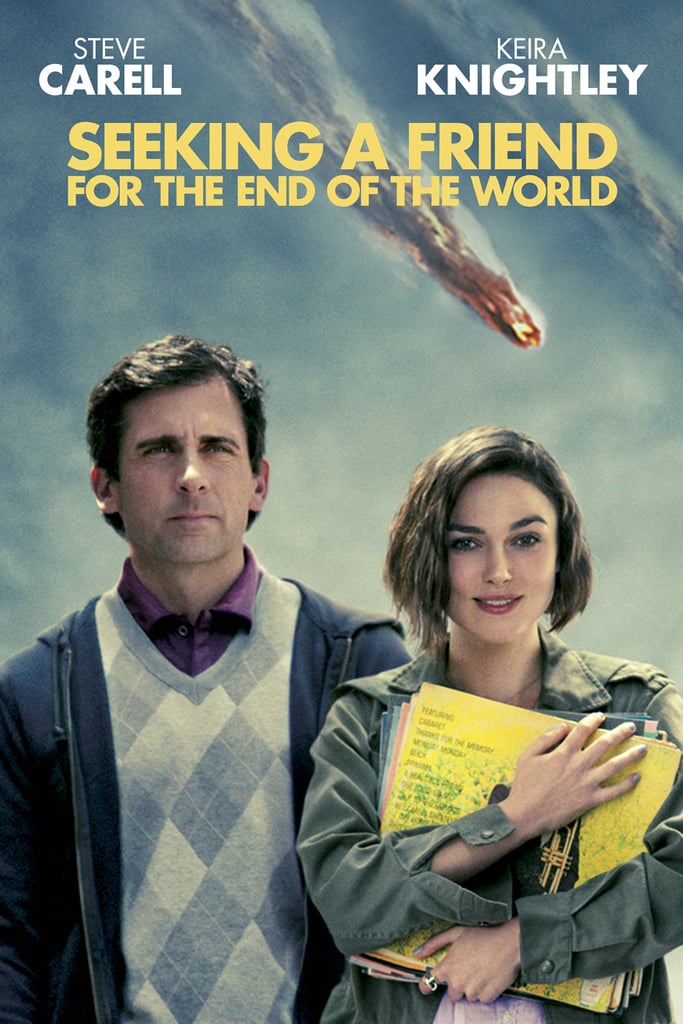 Steve Carell [21] and Keira Knightley [22] star as a man hoping to reunite with an old flame before the world ends and the woman who joins him along for the ride in the romantic comedy Seeking a Friend For the End of the World [23].
Leap Year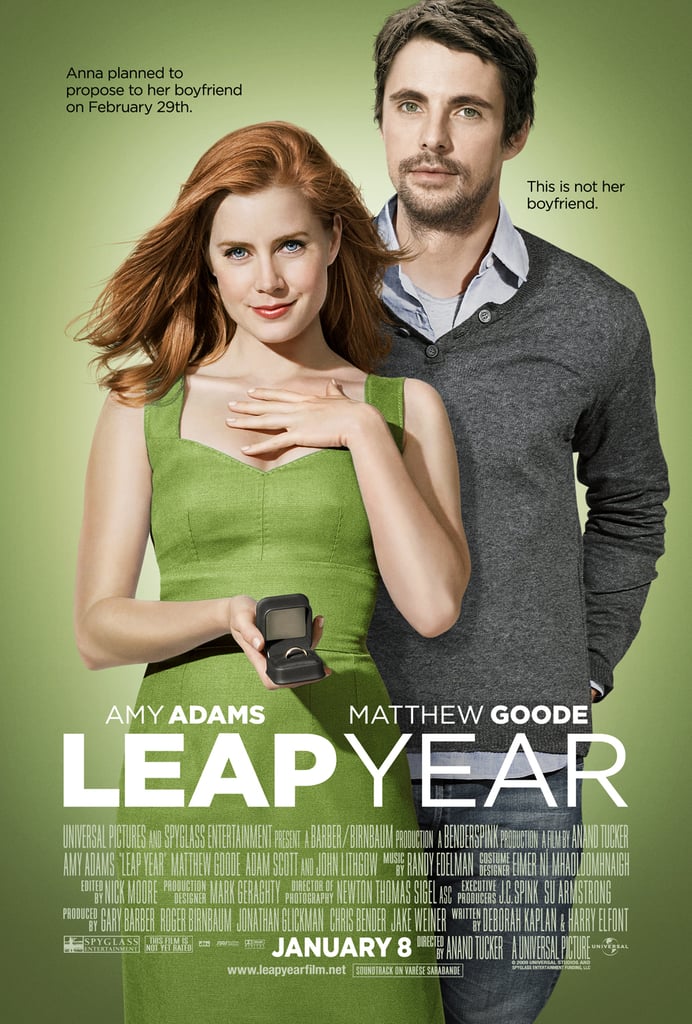 Amy Adams [24] plays a woman who travels to Ireland with plans to propose to her boyfriend in the romantic comedy Leap Year [25].
Serena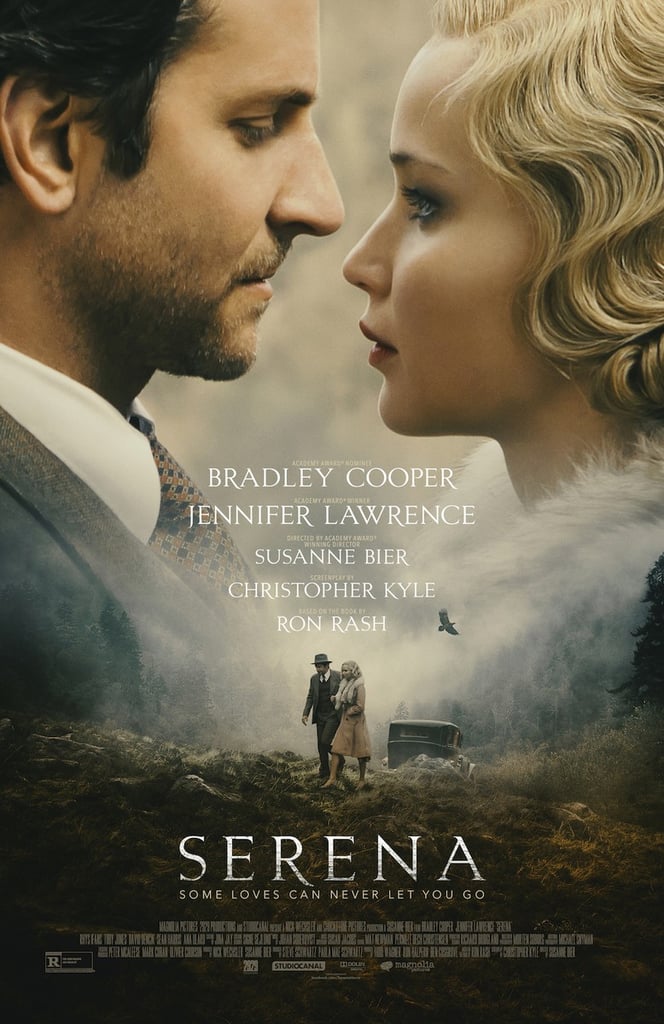 Bradley Cooper [26] and Jennifer Lawrence [27] play a ambitious newlywed couple who face some serious bumps in their marriage in the Depression-era set romantic drama Serena [28].
The Best of Me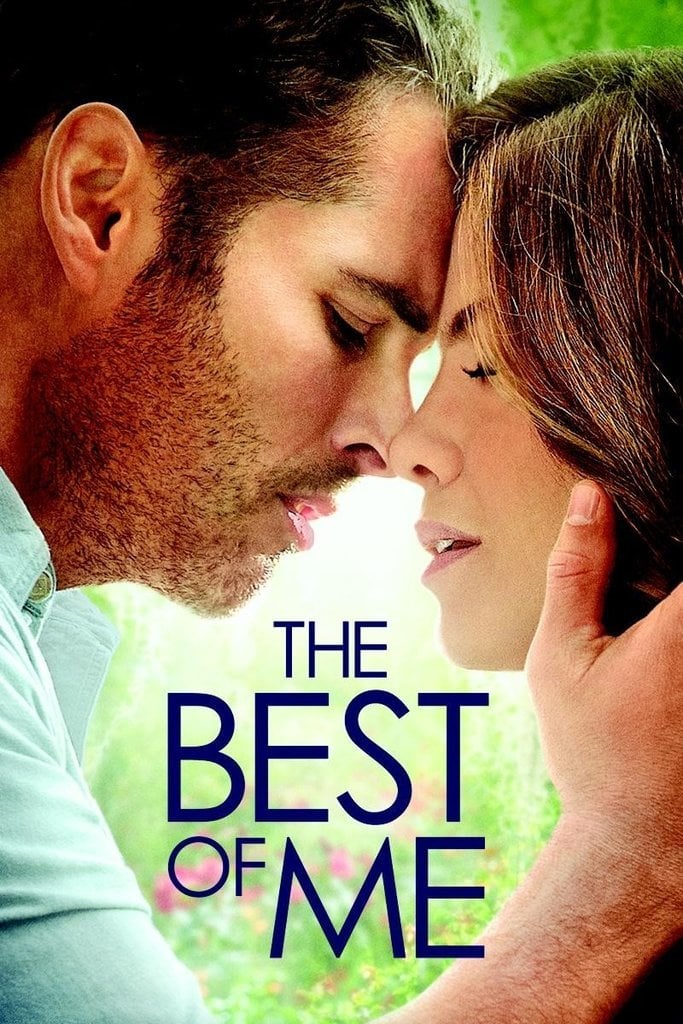 Michelle Monaghan and James Marsden play former high-school sweethearts who reunite in the Nicholas Sparks adaptation The Best of Me [29].
Boy Meets Girl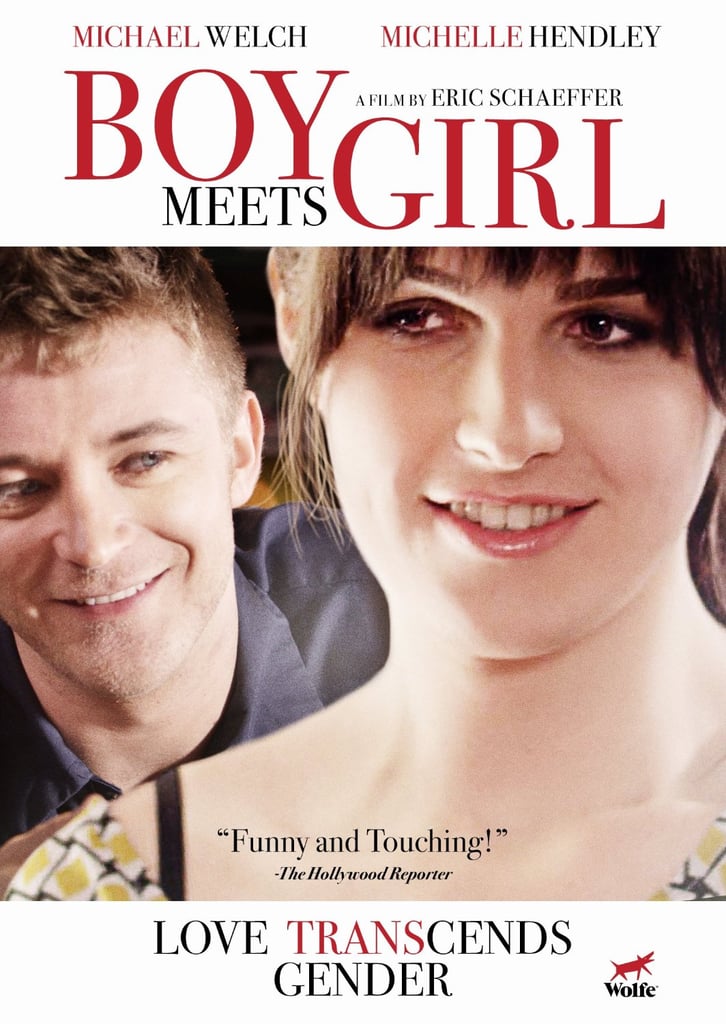 Transgender actress Michelle Hendley [30] stars in the romantic comedy Boy Meets Girl [31] about a trans woman who falls for another woman as well as her best guy friend.
Cinema Paradiso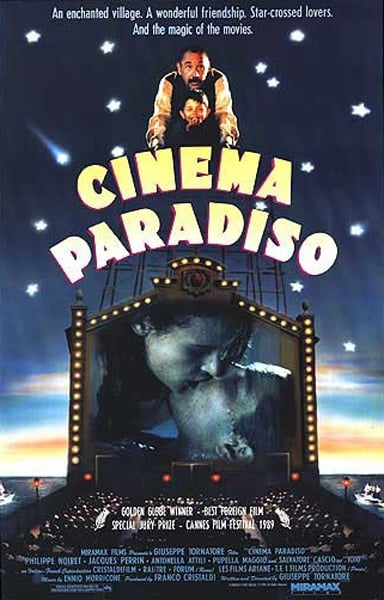 Giuseppe Tornatore's Oscar-winning Cinema Paradiso [32] follows a handsome Sicilian boy Salvatore who leaves home to follow his dreams. And, of course, there's a steamy romance that complicates everything tenfold.
I Give It a Year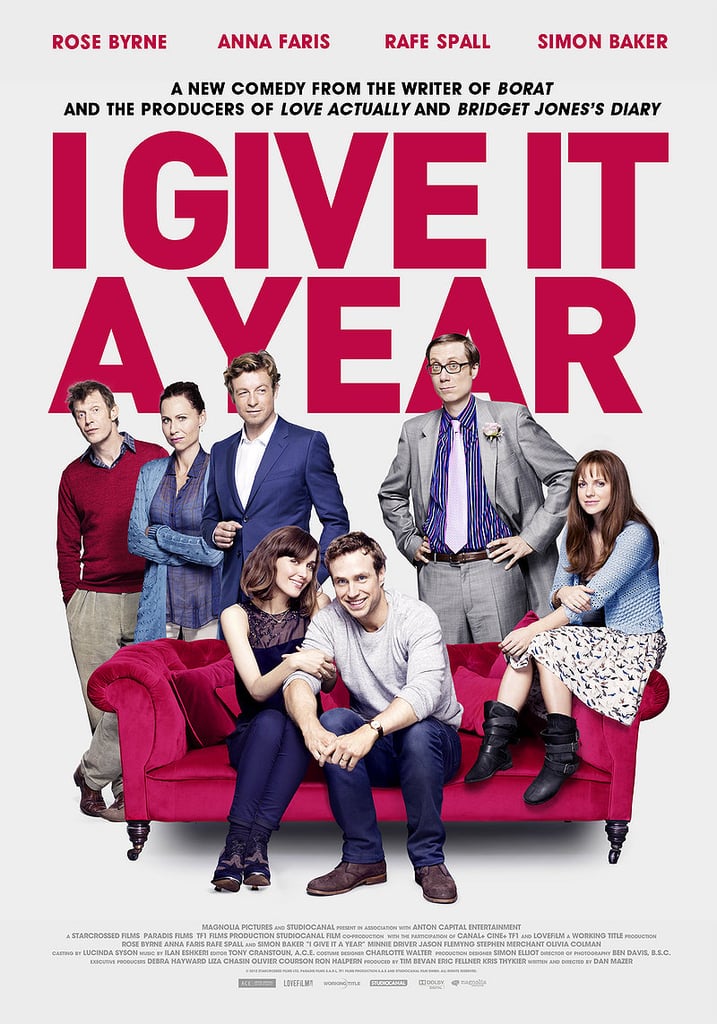 If you love a good British rom-com, 2013's I Give It a Year [33] — about newlyweds whose marriage begins to deteriorate soon after the wedding [34] — is for you. Plus it stars Rose Byrne and Anna Faris [35].
Behaving Badly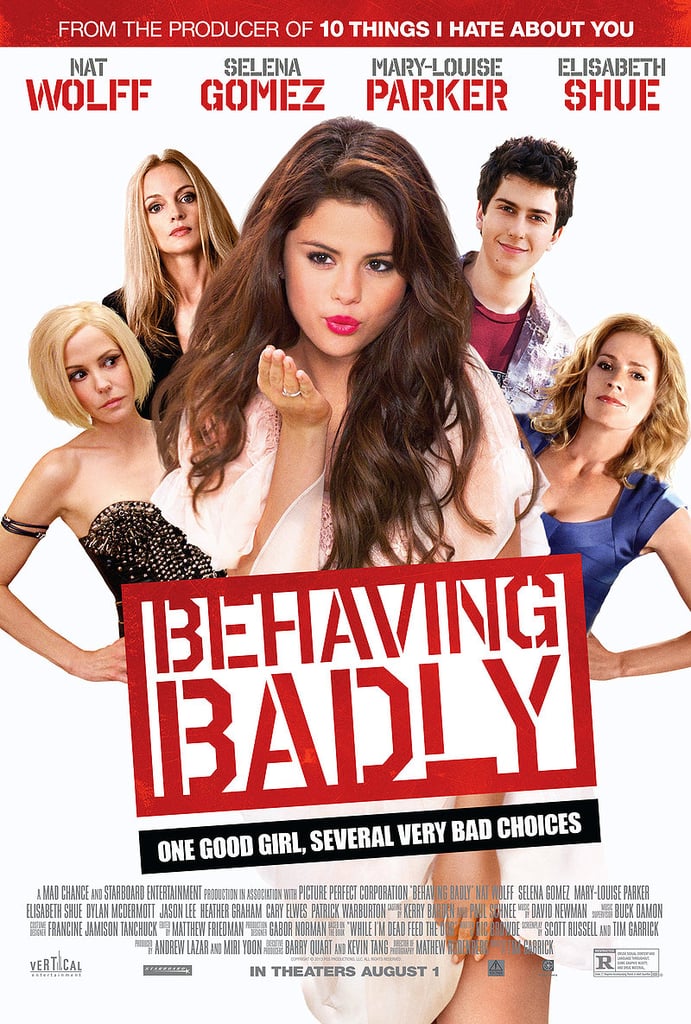 Selena Gomez [36] and Nat Wolff star in the teen rom-com Behaving Badly [37] about a cool girl who falls for the dorky guy.
Nymphomaniac: Volume I and II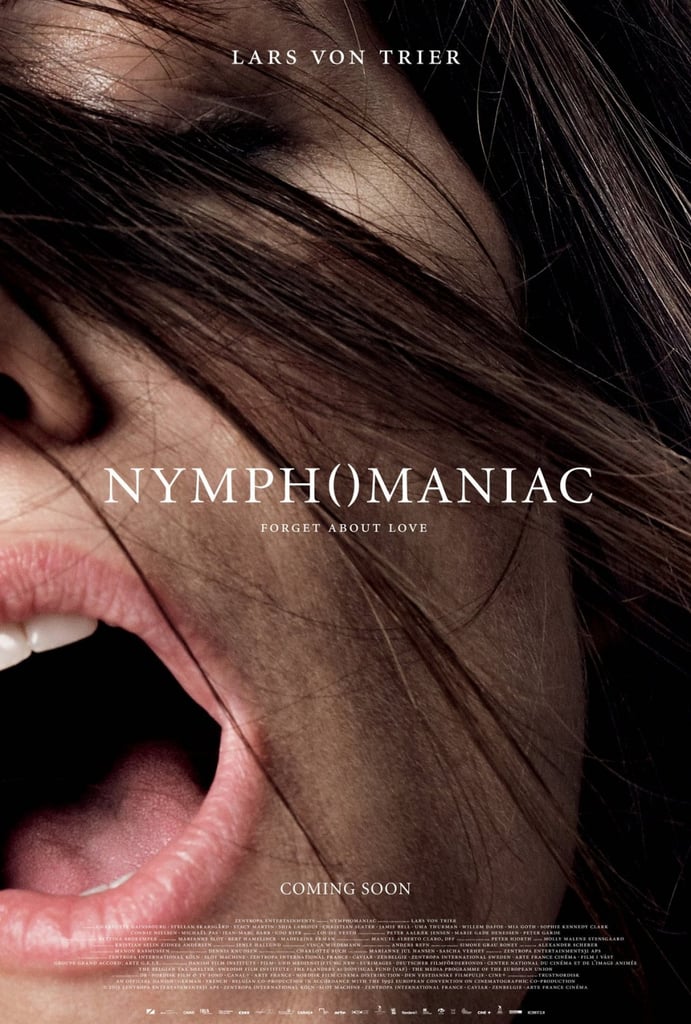 Director Lars von Trier filmed his actors — which included Shia LaBeouf [38], Uma Thurman [39], and Charlotte Gainsbourg, among others — having actual sex in his two-part drama art film Nymphomaniac: Volume I [40] and Nymphomaniac: Volume II [41]. The films follow a self-diagnosed nymphomaniac, so naturally they include many graphic sex scenes.
I Am Love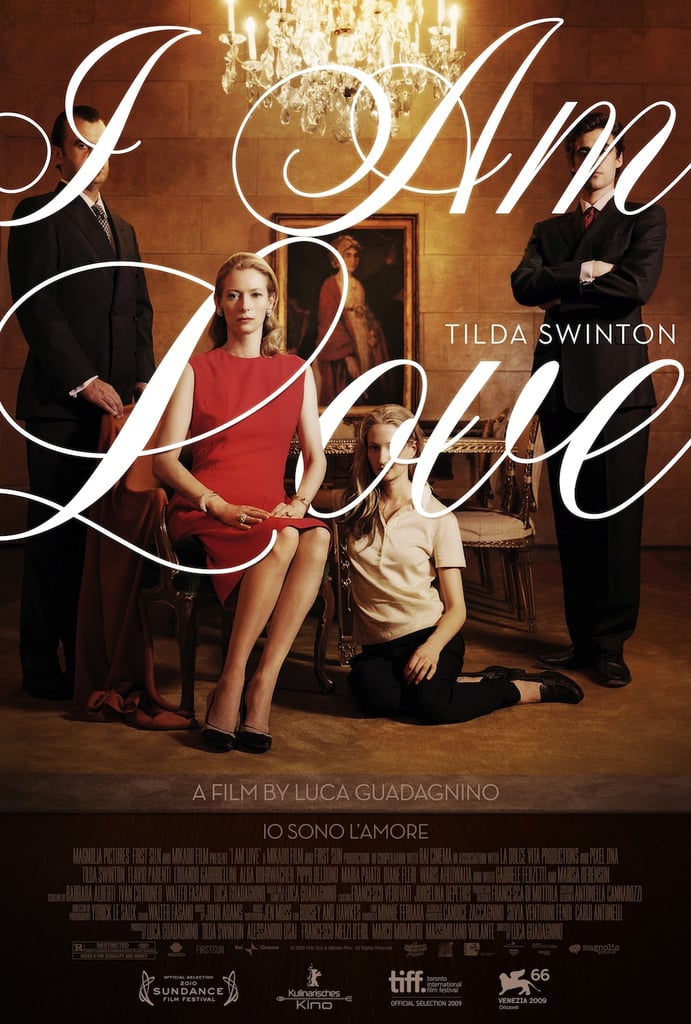 I Am Love [42] (2009) — a Golden Globe nominee starring Tilda Swinton — involves family tensions and forbidden love.
Timer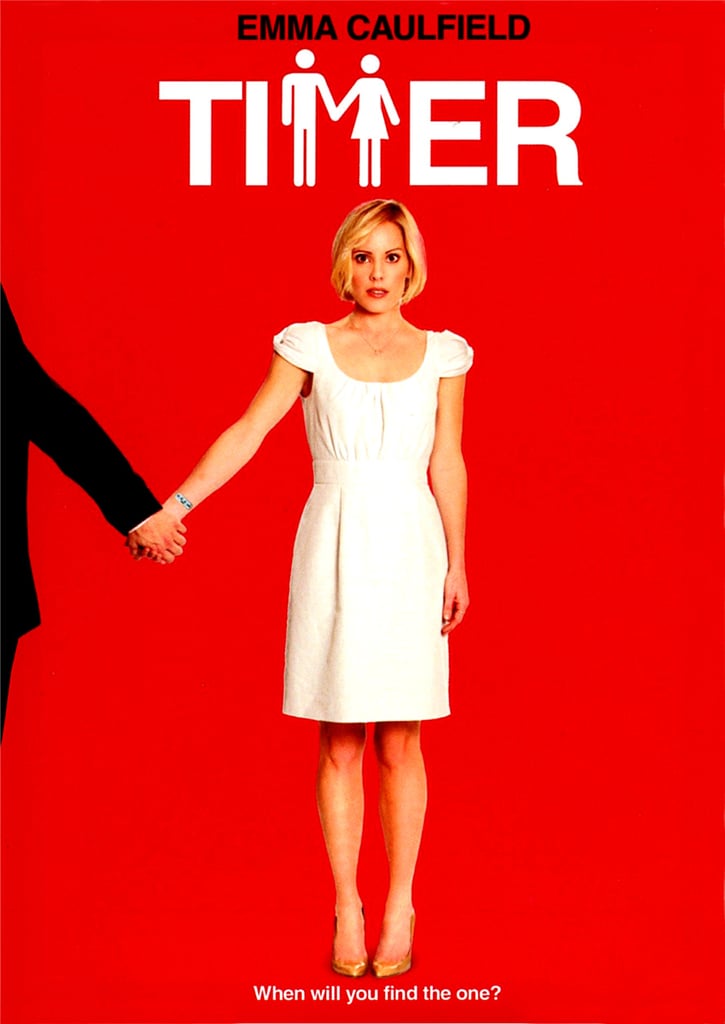 In 2009's Timer [43], people have biotechnological implants that count down to the moment they'll meet their soul mate. The comedy follows the story of Oona, a 30-something woman who's worried because her timer isn't ticking.
Adventureland
An aimless college grad falls for his co-worker at an amusement park in the '80s-set Adventureland [44].
Sex and Lucía (Lucía y el Sexo)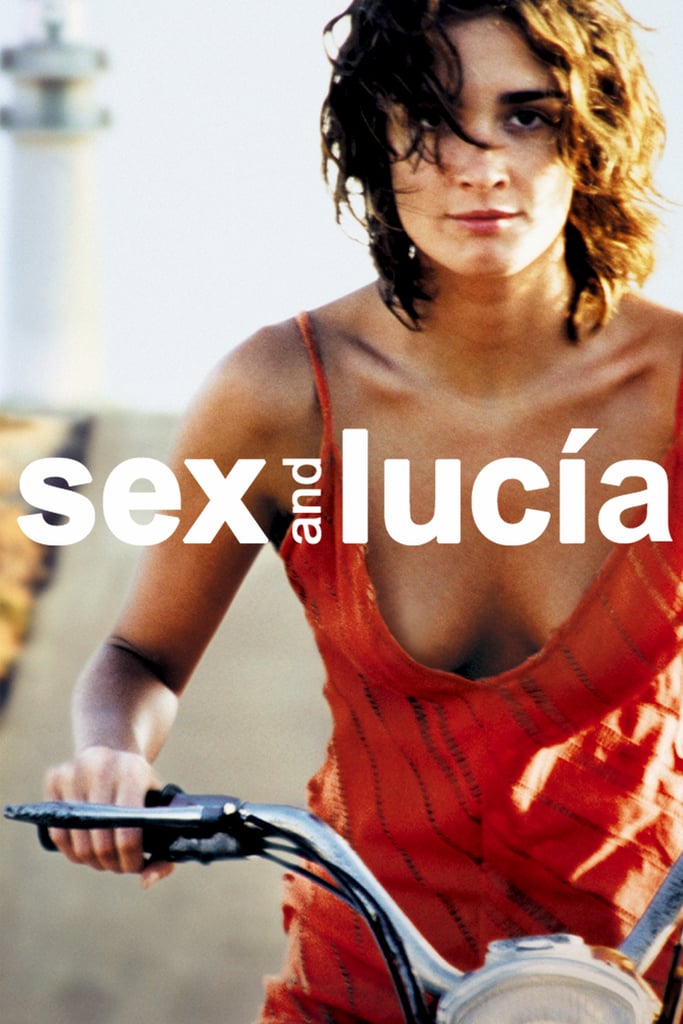 Fantasy and reality mix in Sex and Lucía [45], about a woman getting over a breakup while remembering the passionate relationship.
Heathers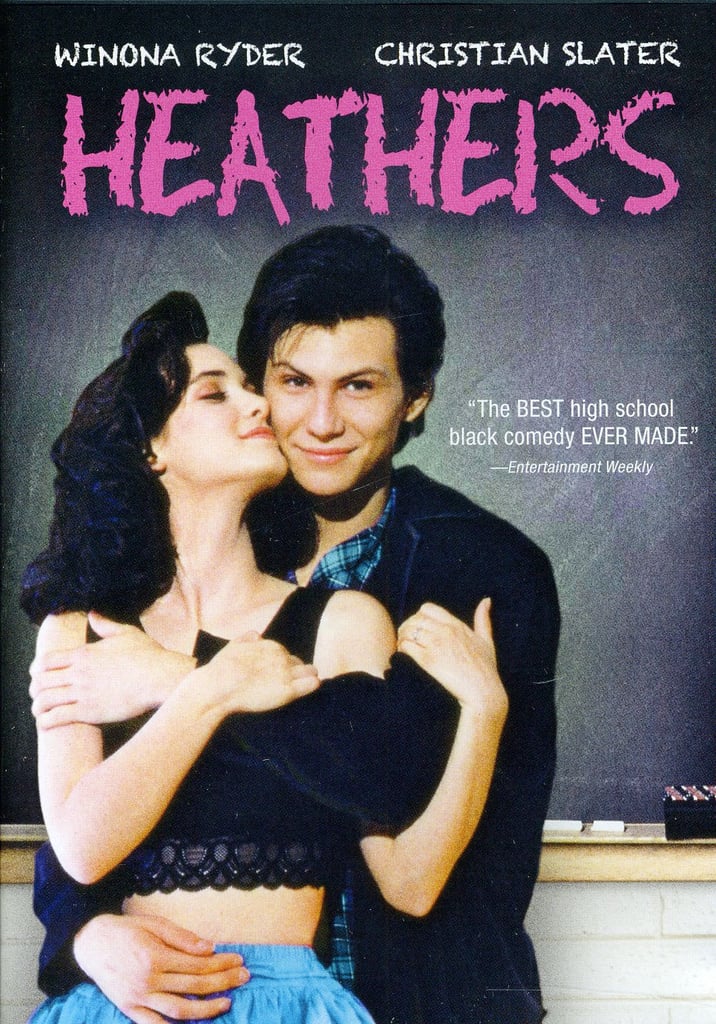 In the 1989 black comedy Heathers [46], a popular girl gets mixed up in murder and a nasty scheme against the "Heathers" who rule their high school, thanks to the bad influence of her rebellious new boyfriend.
I Hate Valentine's Day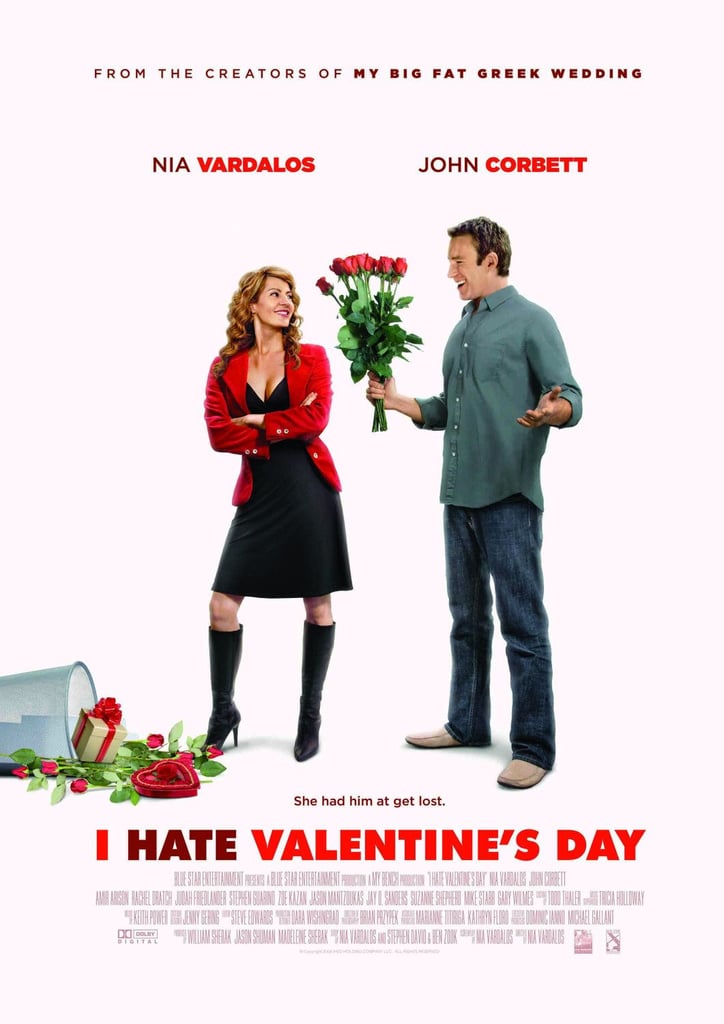 Fans of My Big Fat Greek Wedding will love to see the same onscreen couple in I Hate Valentine's Day [47] (2009). The film focuses on a florist who refuses to go on more than five dates with the same man — until she meets a guy who challenges her philosophy.
Y Tu Mamá También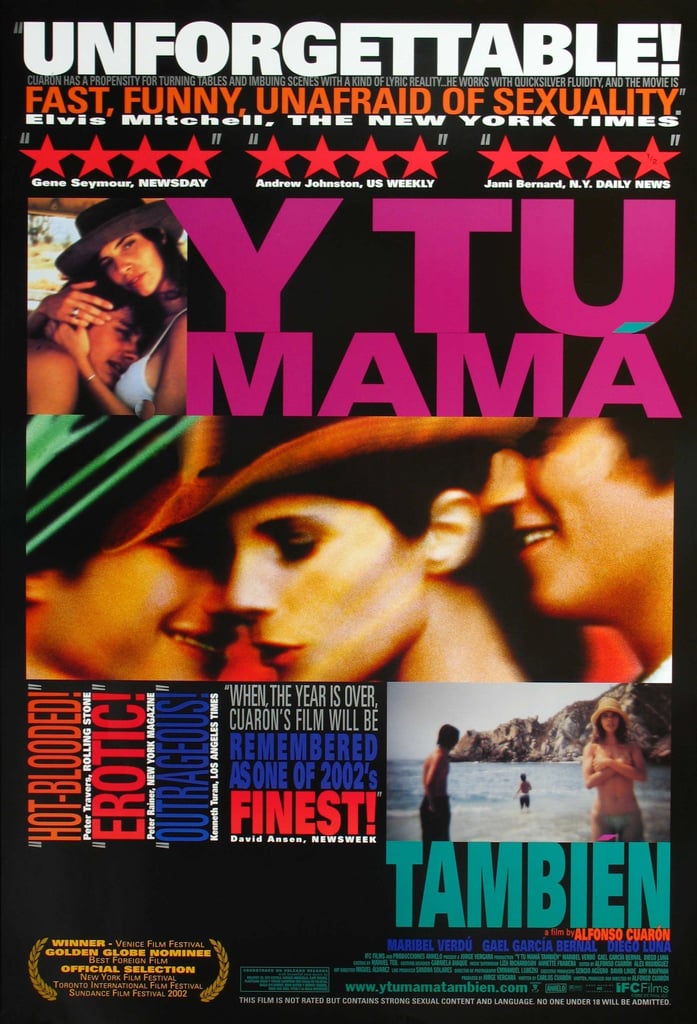 In Y Tu Mamá También [48], two teens take an older woman on a road trip — sexual excapades ensue.
One Day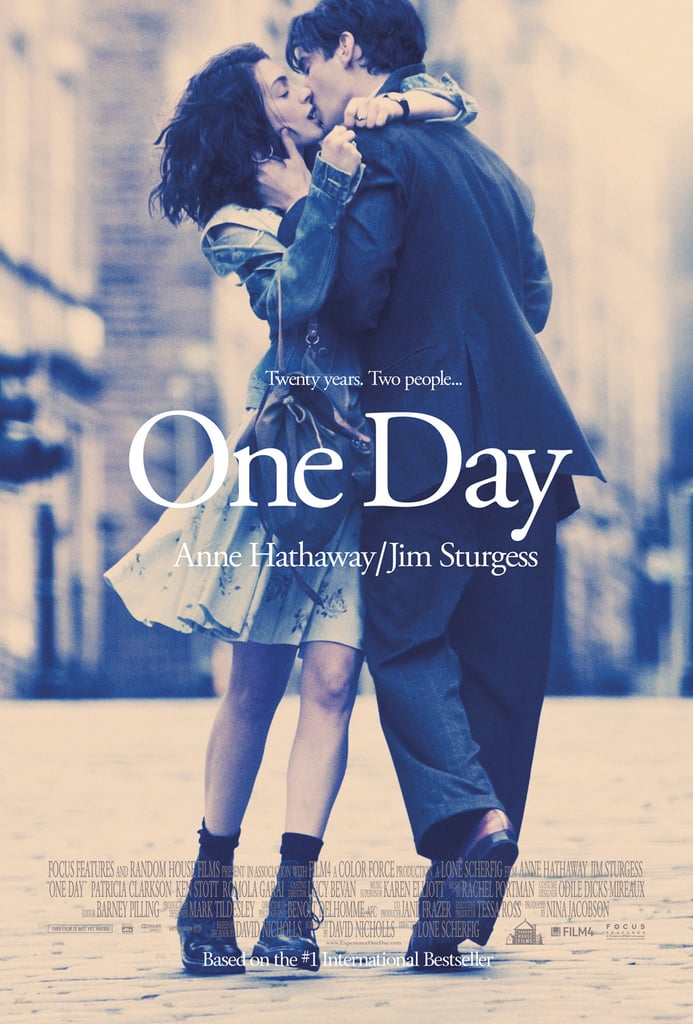 Anne Hathaway [49] and Jim Sturgess play ex-lovers who meet up once a year in the book adaption One Day [50].
Take This Waltz
Michelle Williams [51] plays a woman happily married to Seth Rogen [52]'s character until she suddenly finds herself tempted by another man in the romantic drama Take This Waltz [53].
Grease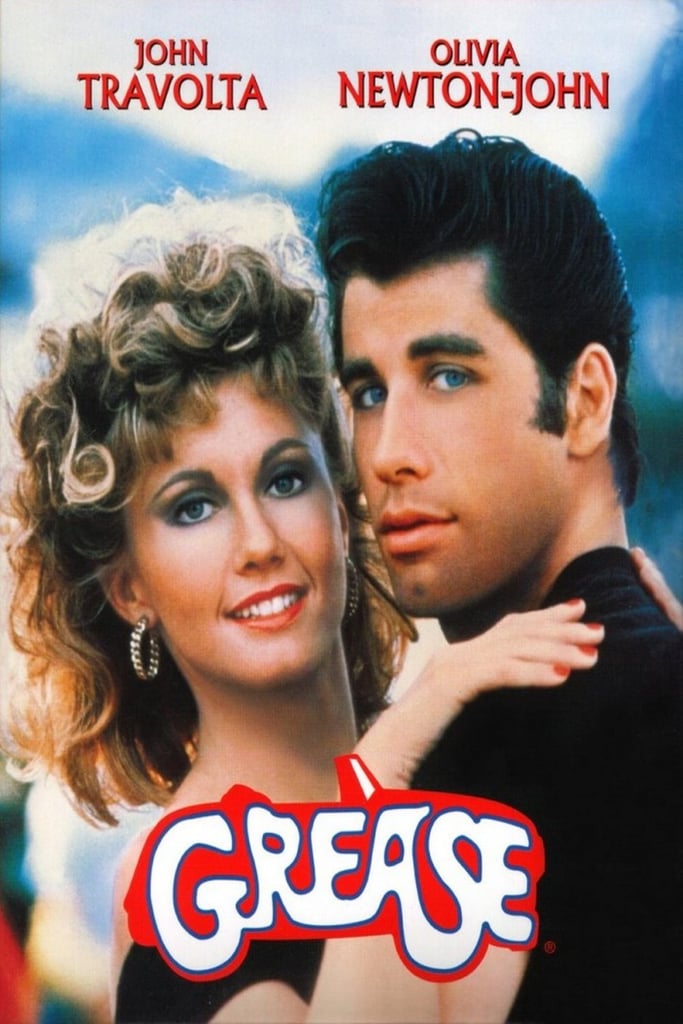 Who doesn't love the classic story of Sandy and Danny? Watch them flirt and fall for each other all over again in Grease [54], the 1978 musical about T-Birds, Pink Ladies, and a Summer fling turned high school love.
Beginners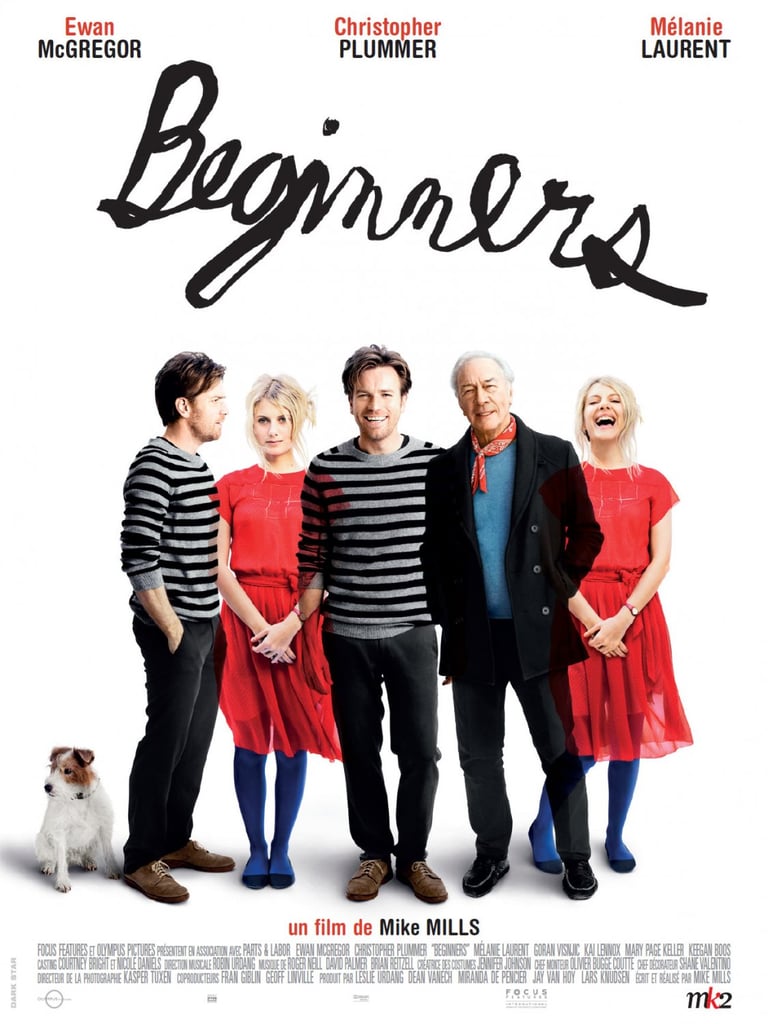 Ewan McGregor [55] is dealing with the death of his father who came out as gay at the end of his life in the romantic dramedy Beginners [56].
The Great Gatsby
Robert Redford [57] and Mia Farrow star as the star-crossed lovers in the 1974 adaptation of the classic romance The Great Gatsby [58].
Clueless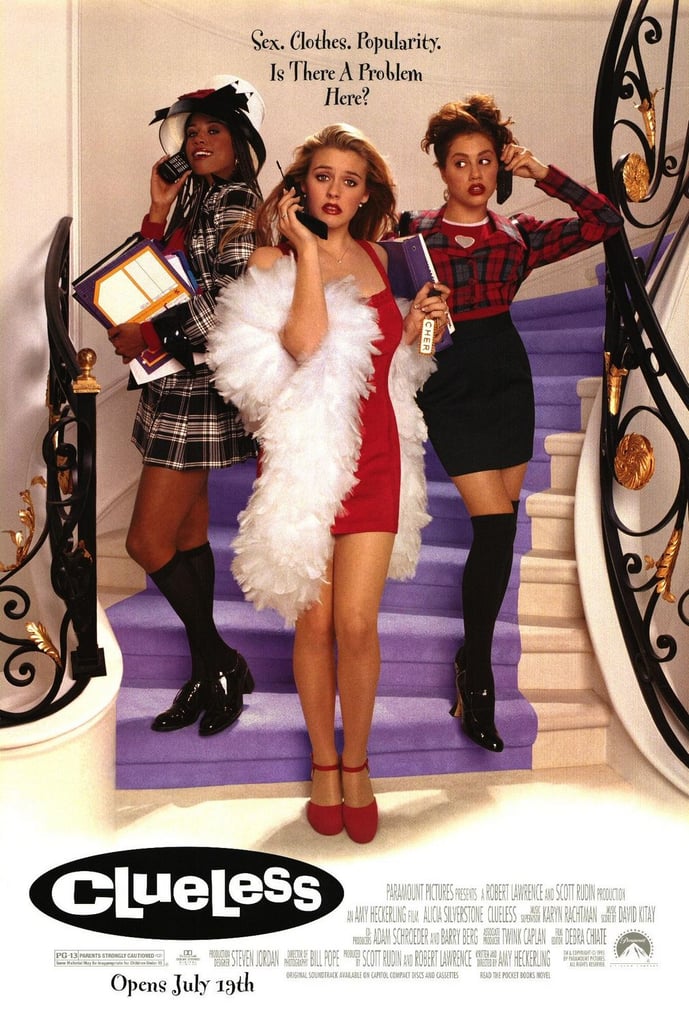 An unlikely love match is made in Clueless [59], a 1995 adaptation of Jane Austen's novel Emma.
Drinking Buddies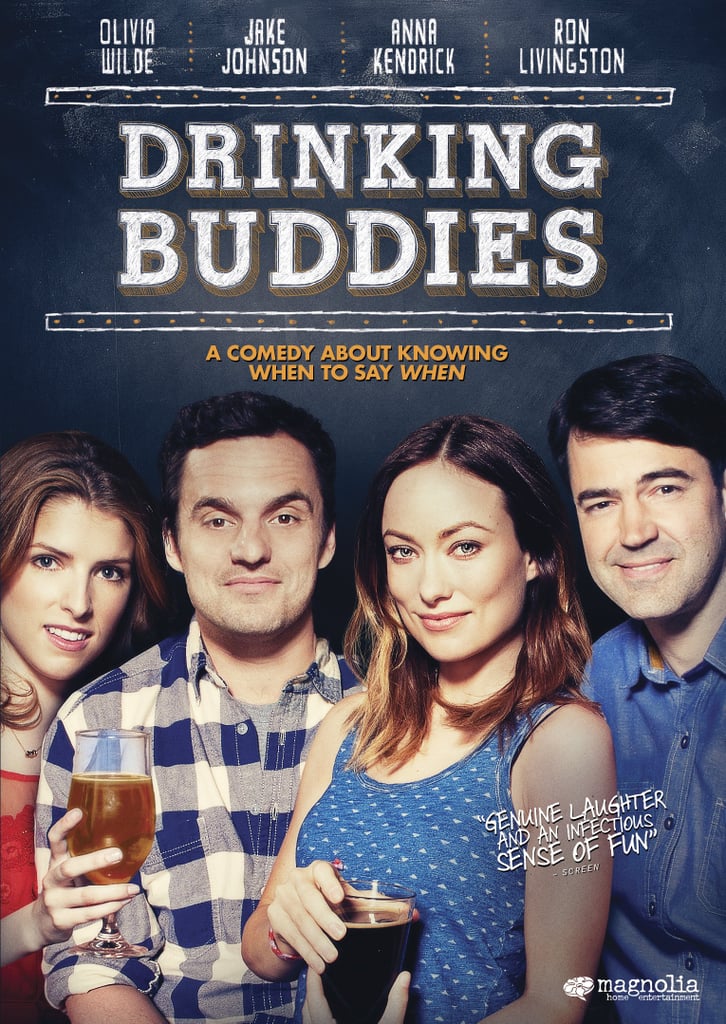 Work and love collide in the indie rom-com Drinking Buddies [60], which stars Olivia Wilde [61], Jake Johnson, Anna Kendrick [62], and Ron Livingston.
Amelie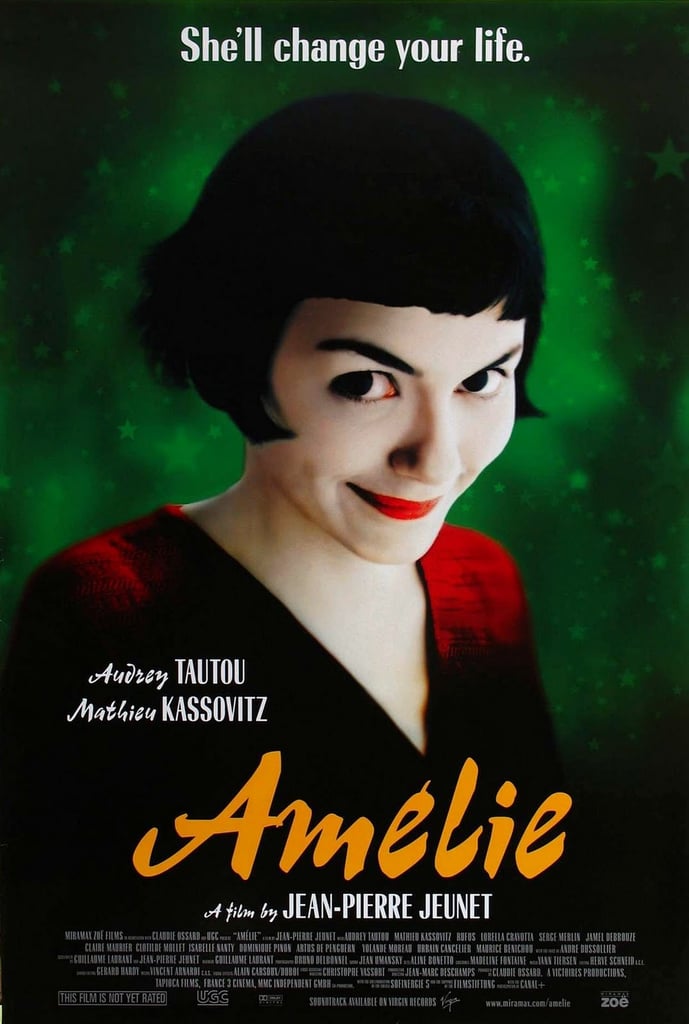 You can't help but be enchanted by the sweet and quirky French romance Amelie [63], starring Audrey Tautou as the titular character.
Blue Is the Warmest Color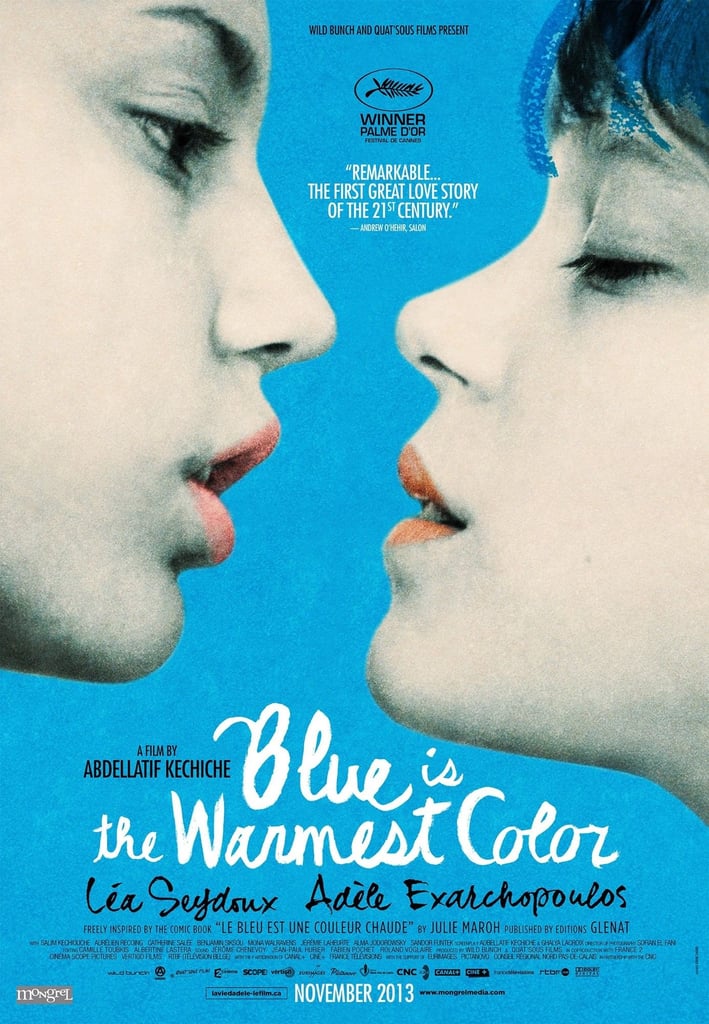 Blue Is the Warmest Color [64] is a sexual coming-of-age story about two teen girls falling in love. With its NC-17 rating, it's no surprise there are some very graphic lesbian sex scenes.
Shakespeare in Love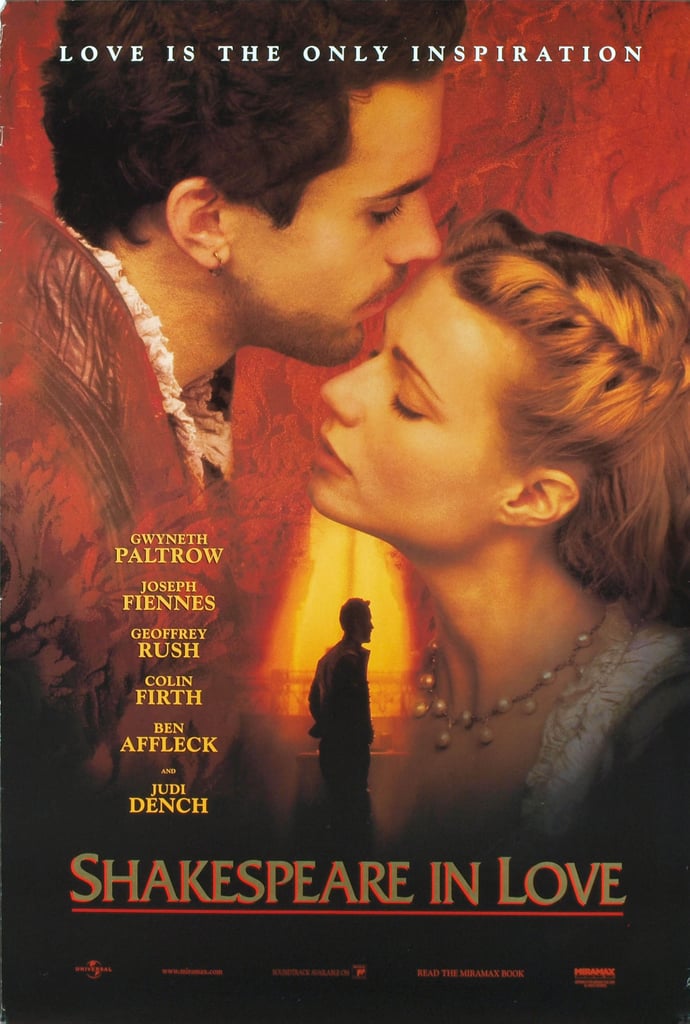 Shakespeare in Love [65] (1998) is a story of forbidden love, imagining the young playwright William Shakespeare falling for a noblewoman who acts in his play.
In Your Eyes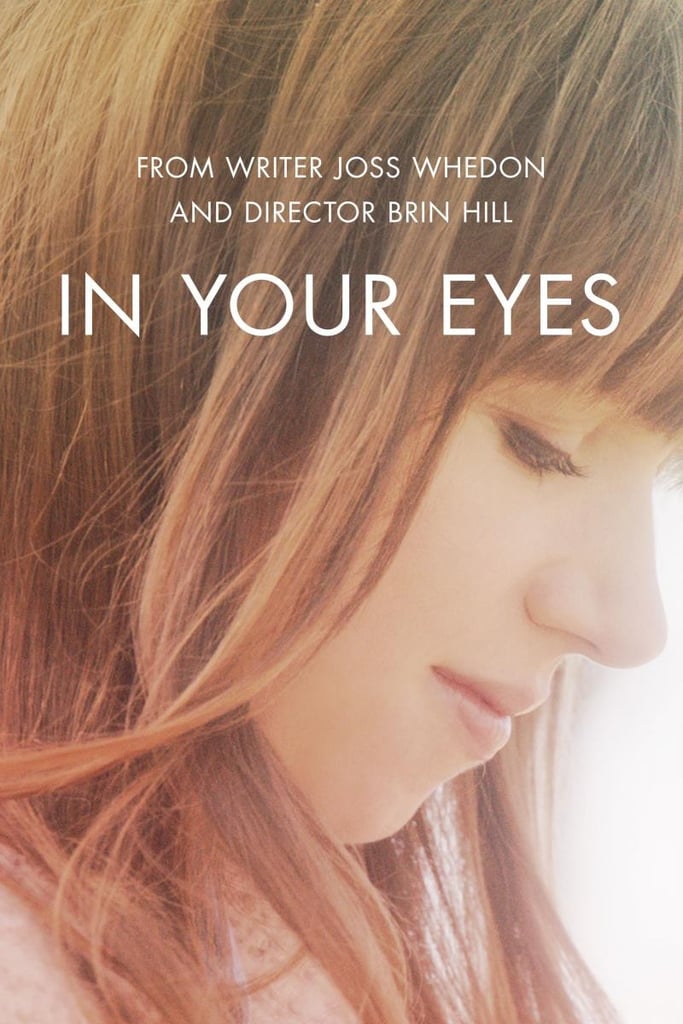 Joss Whedon wrote the script for the indie romance In Your Eyes [66], which stars Zoe Kazan and Michael Stahl-David as two strangers whose telepathic bond results in a romantic connection.
Not Another Happy Ending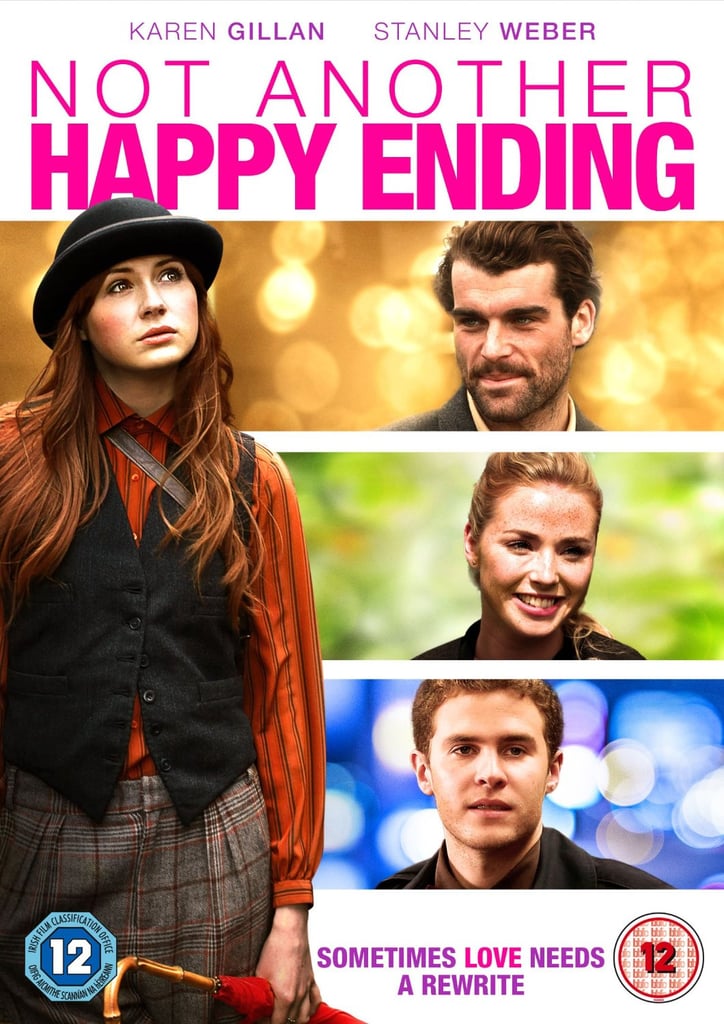 Doctor Who's Karen Gillan stars in the British rom-com Not Another Happy Ending [67] as an author whose postpublication success has made her too happy to write. Things are further complicated when her publisher begins to fall in love with her.
Anna Karenina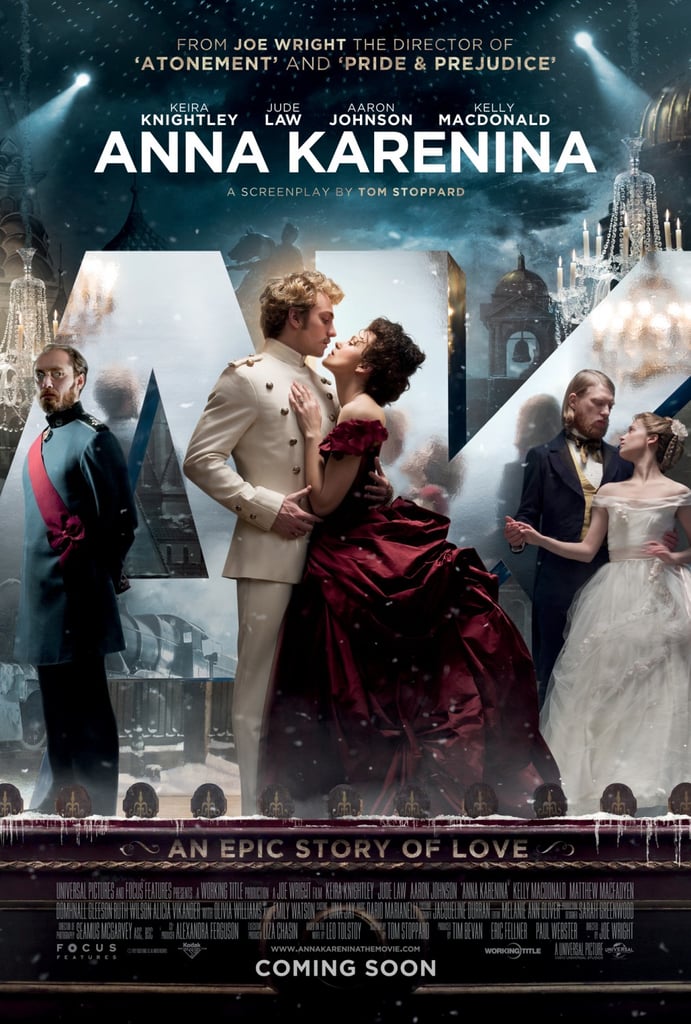 Keira Knightley [68], Jude Law [69], and Aaron Taylor-Johnson star in Anna Karenina [70], a historical romance based on the Russian novel by Leo Tolstoy about a high-society married woman who has an affair with a handsome young cavalry officer.
People, Places, Things
Flight of the Conchords's Jemaine Clement stars in People, Places, Things [71], a sweet romantic comedy about a graphic novelist and professor who has to deal with dating and learning how to be a single dad to his 5-year-old twin daughters after his long-time girlfriend leaves him after cheating on him.
Girls Just Want to Have Fun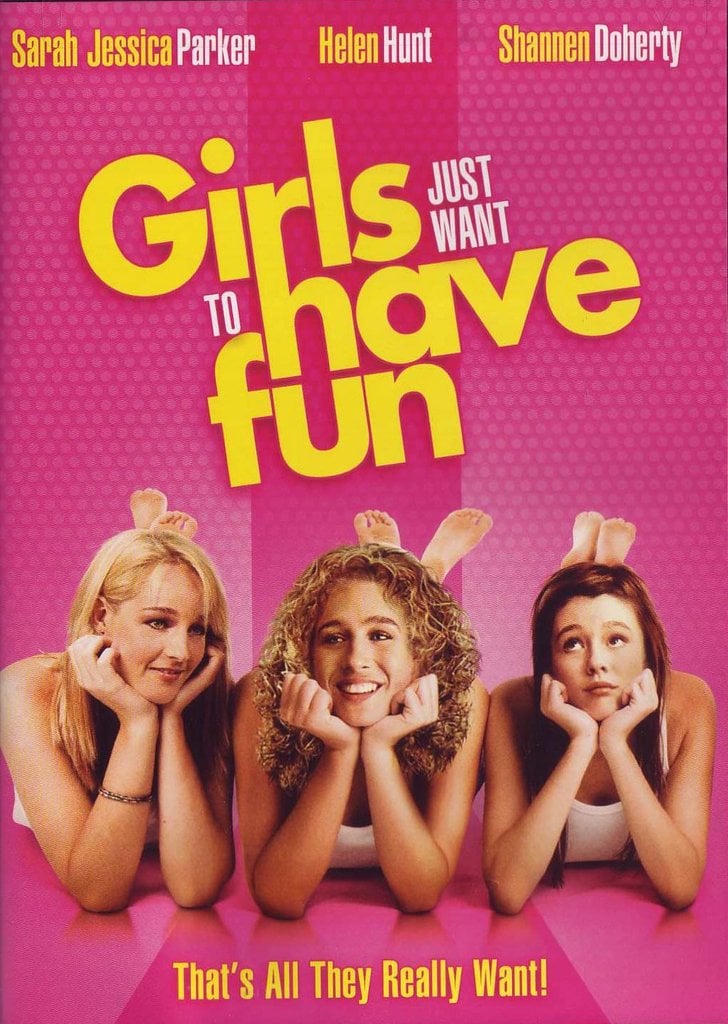 In the 1985 dance-comedy Girls Just Want to Have Fun [72], three teen girls go on an adventure to audition for a TV show and end up meeting some boys along the way.
Jane Eyre
Michael Fassbender and Mia Wasikowska [73] star in 2011's Jane Eyre [74], a Gothic love story that's both dark and mysterious and gut-wrenchingly romantic.
Last Summer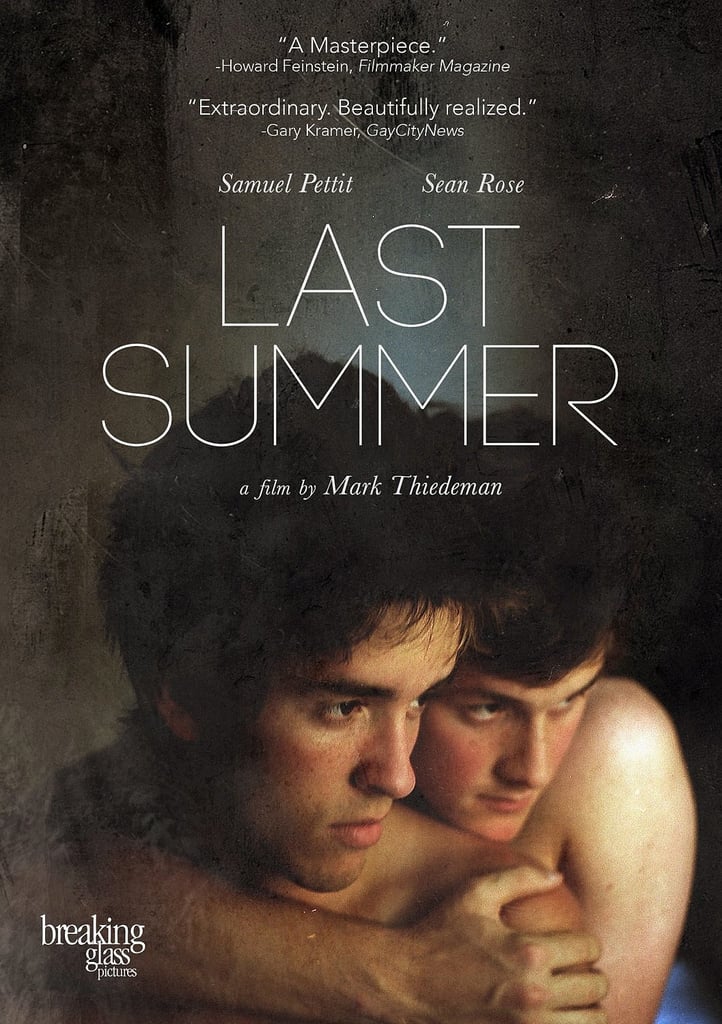 Two high school graduates enjoy their final Summer together as lovers before they go away to college in the rural South-set Last Summer [75].
Love, Wedding, Marriage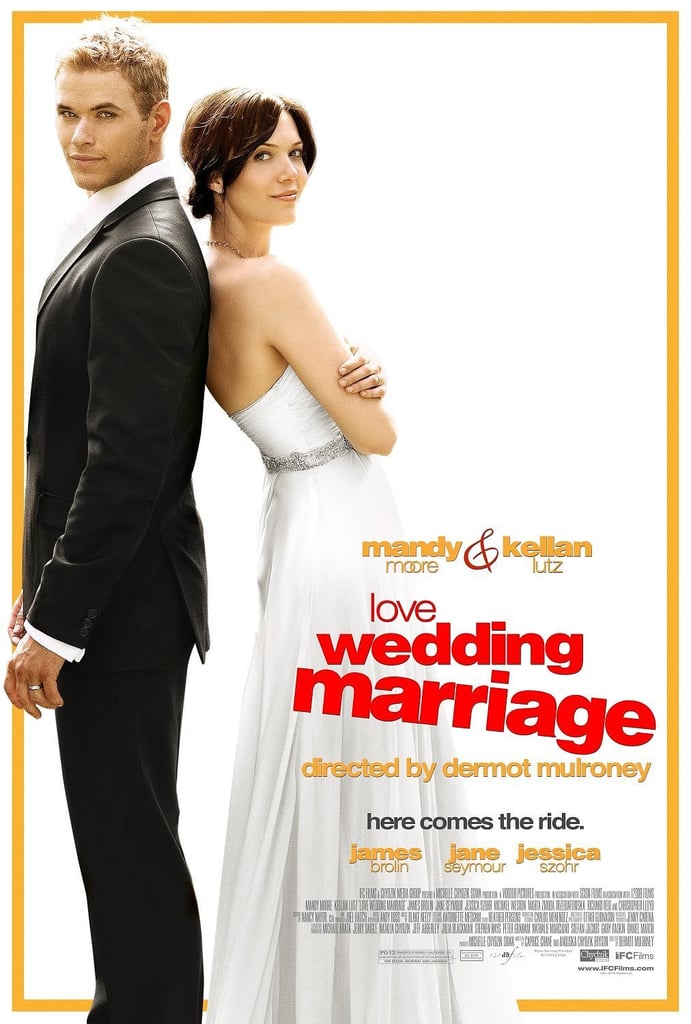 Mandy Moore [76] and Kellan Lutz [77] star as newlyweds dealing with parental relationship drama in the romantic comedy Love, Wedding, Marriage [78].
Bare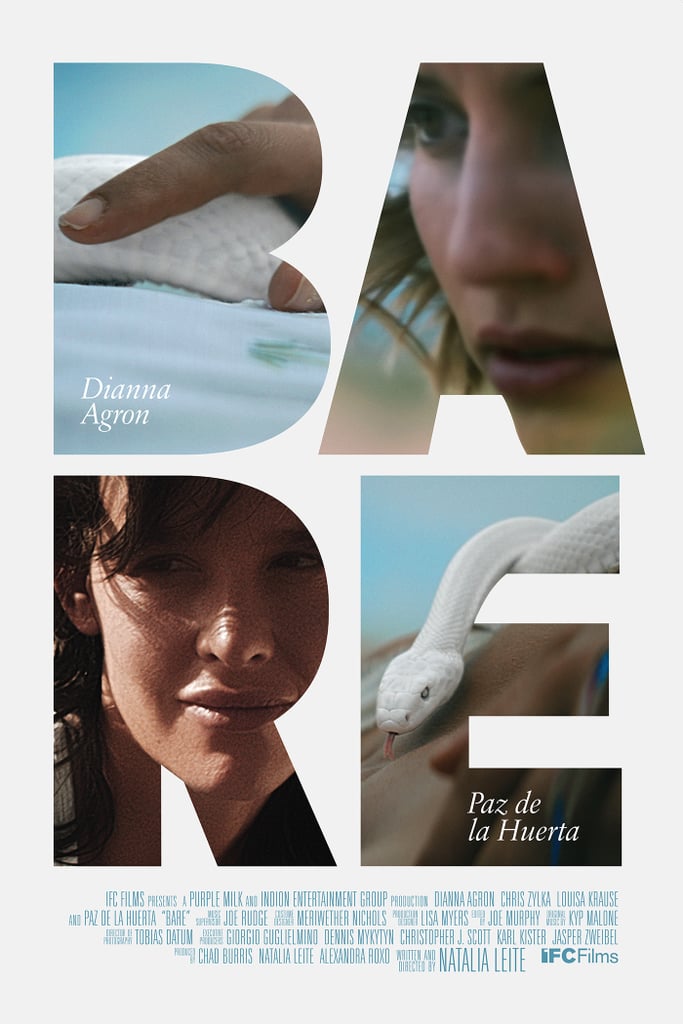 Dianna Agron [79] and Paz de la Huerta star as drifters who fall for each other as they embark on a sordid, drug-fueled adventure in this 2015 drama.
Available: Feb. 23
The Face of Love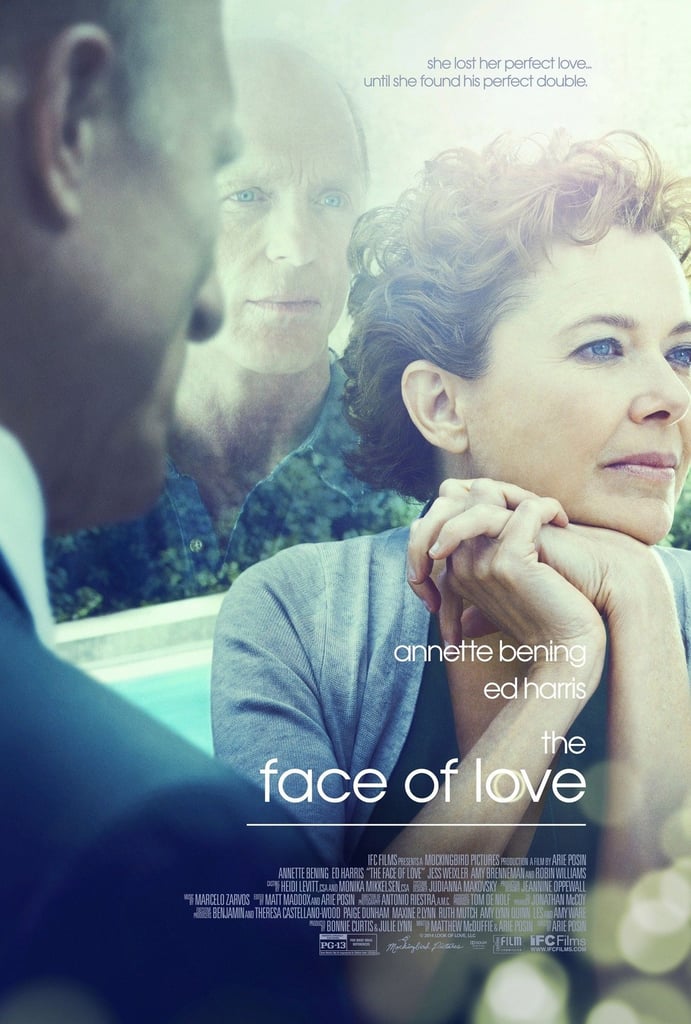 Annette Bening stars in this romantic drama as a widow who begins a relationship with a man (played by Ed Harris) who looks just like her late husband.
Available: Feb. 13
Atonement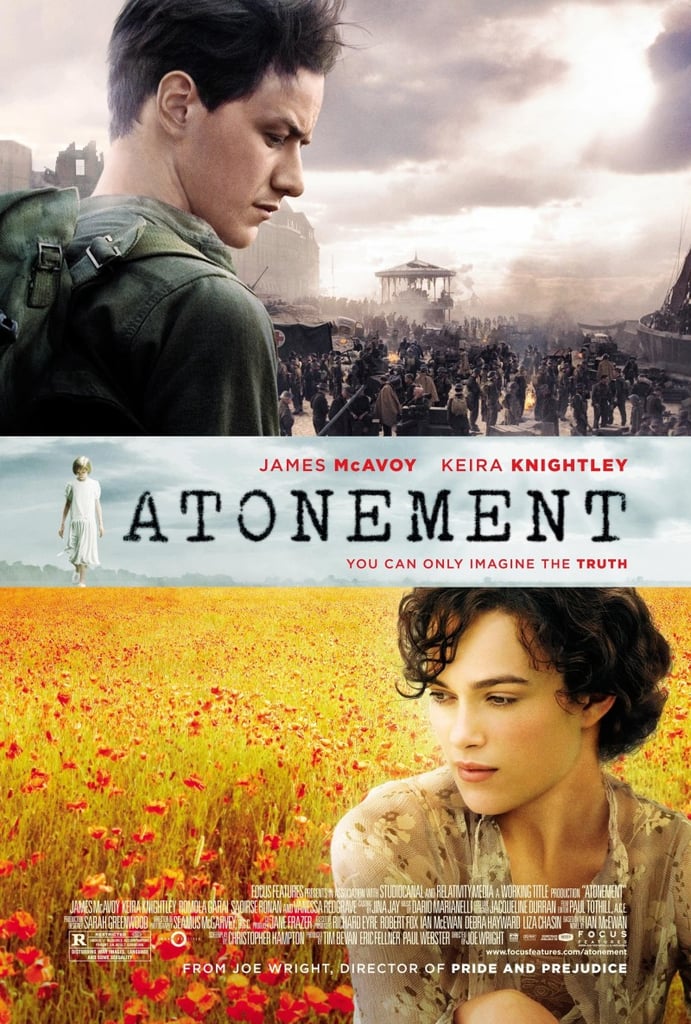 Have the tissues handy for this epic historical romance set during WWII, starring Keira Knightley [80] and James McAvoy [81] as star-crossed lovers.
Available: Feb. 16
The Last Five Years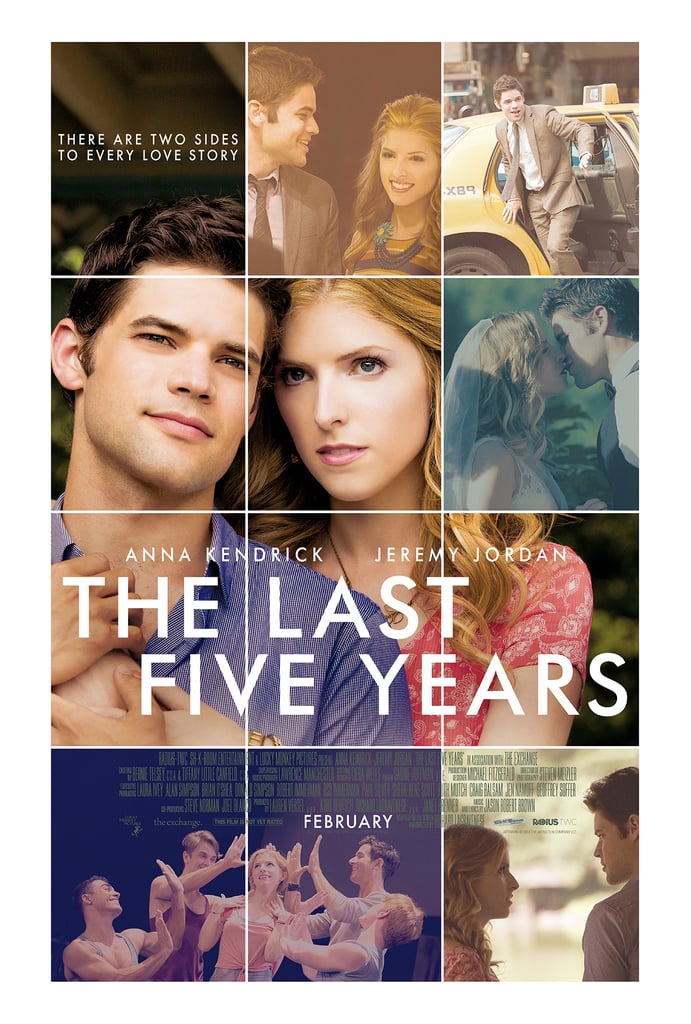 Anna Kendrick [82] and Jeremy Jordan sing about their failed onscreen marriage in The Last Five Years [83], a romantic musical.
Love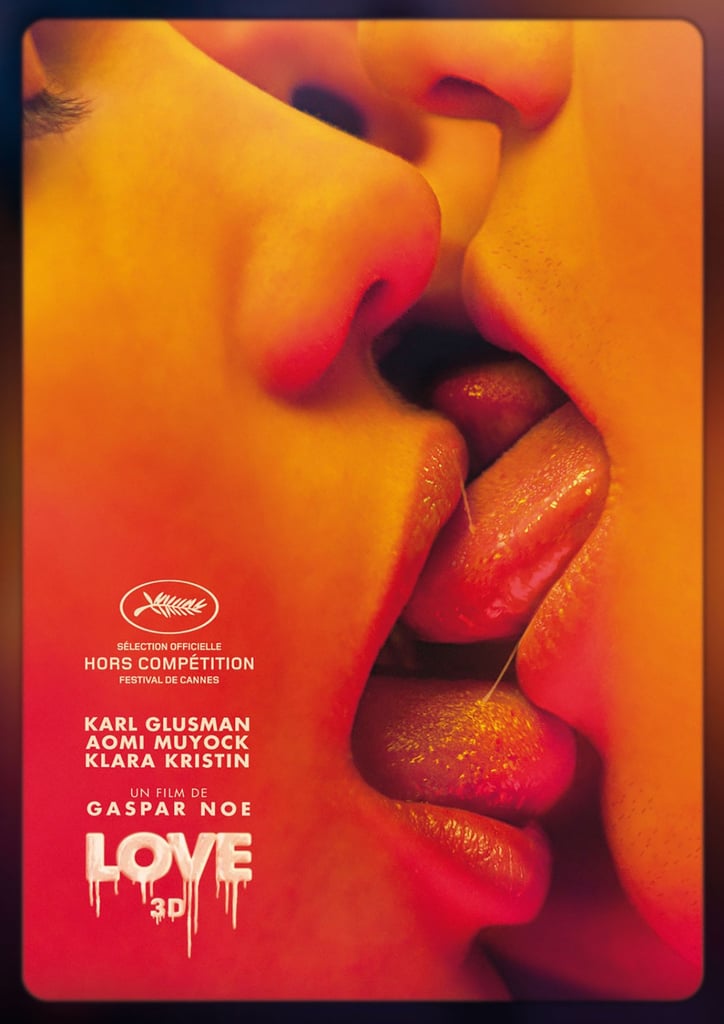 Love [84], a 2015 French film, is pure sex, literally. And in 3D, no less! It follows a twisty, hypersexualized relationship.
Armageddon
Armageddon [85] is an action movie set in space with Ben Affleck [86], romance, and Aerosmith's "I Don't Want to Miss a Thing" — does it really get better than this gut-wrenching classic from the '90s?!
The Girl in the Book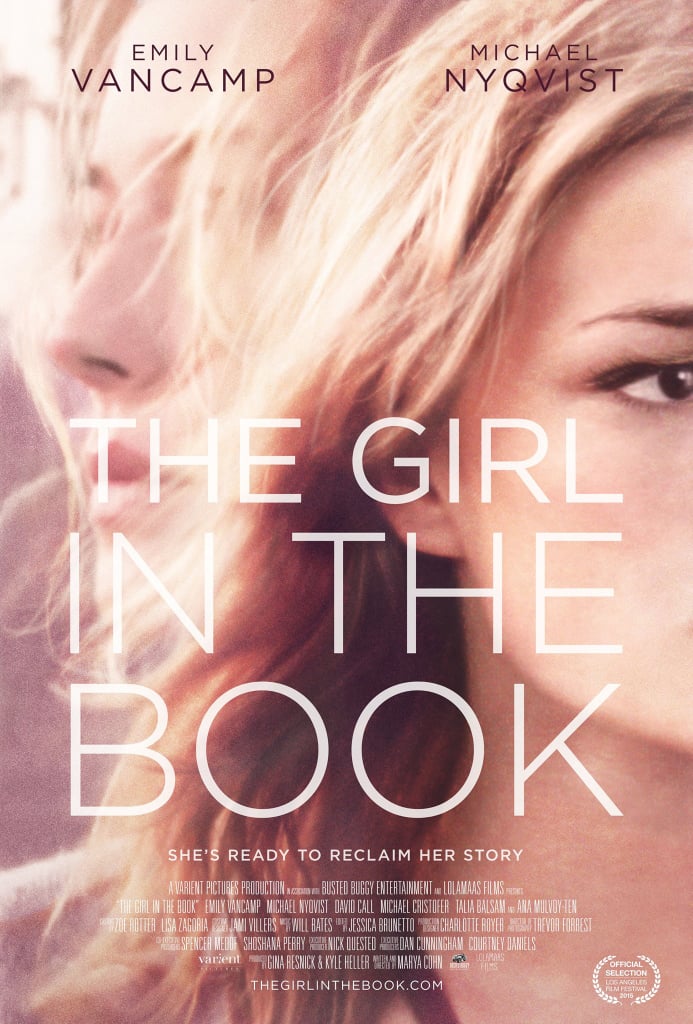 In the drama The Girl in the Book [87], Emily VanCamp plays an aspiring writer who must work with an older, established author who took advantage of her when she was younger in a sexual relationship that he then included details of in his book.
Stardust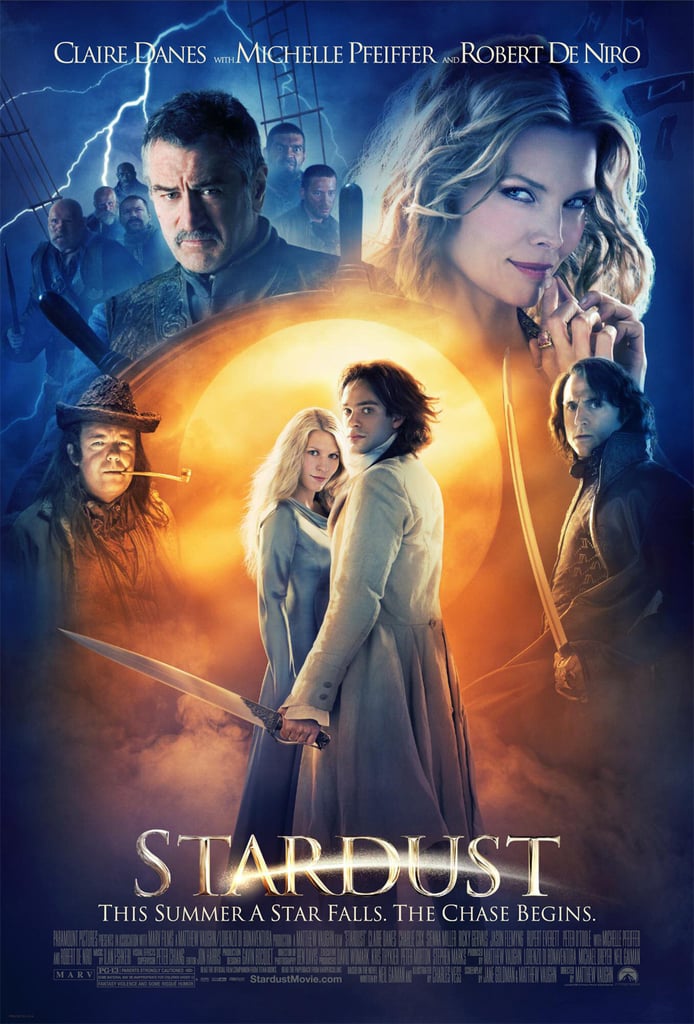 Stardust [88] is a romantic fantasy adventure based on Neil Gaiman's novel of the same name. It follows a young man who rescues a fallen star from the land of fairies and falls in love with her as he protects her from an evil witch.
Cruel Intentions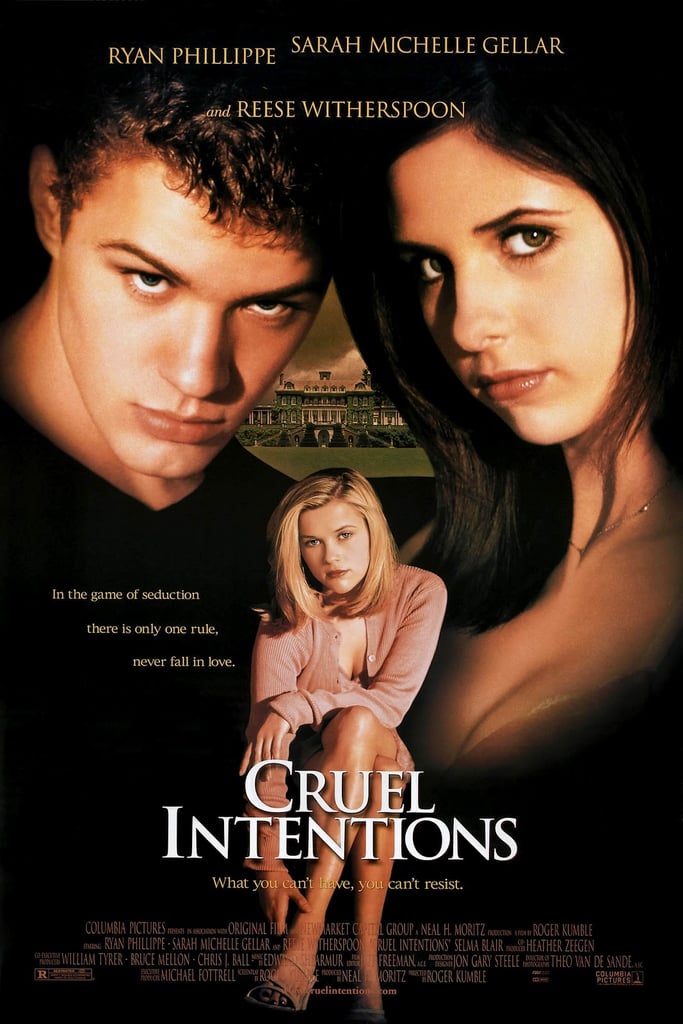 Reese Witherspoon [89] and Ryan Phillippe [90], be still our beating hearts. Cruel Intentions [91] is the steamy, funny, thrilling, and sweet '90s flick that takes us back to the days when we had to secretly watch R-rated movies and "Colorblind" was the song we all wanted to lose our virginity to.
An Affair to Remember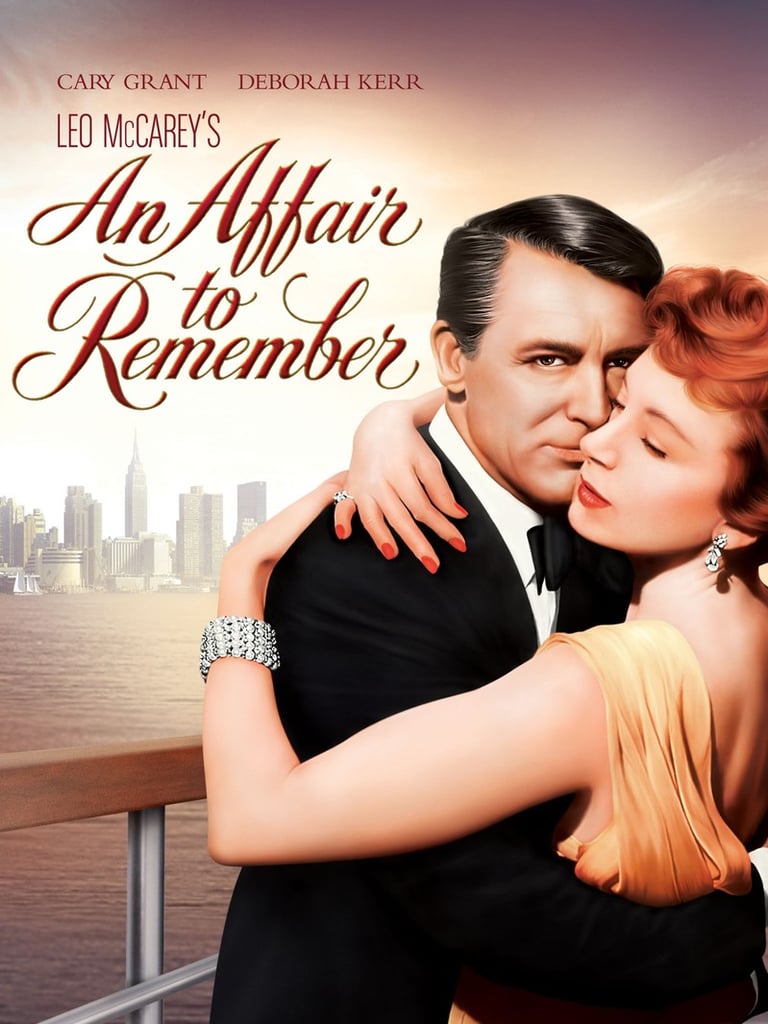 Cary Grant and Deborah Kerr fall in love on an ocean liner in the classic 1957 romance An Affair to Remember [92].
Crossroads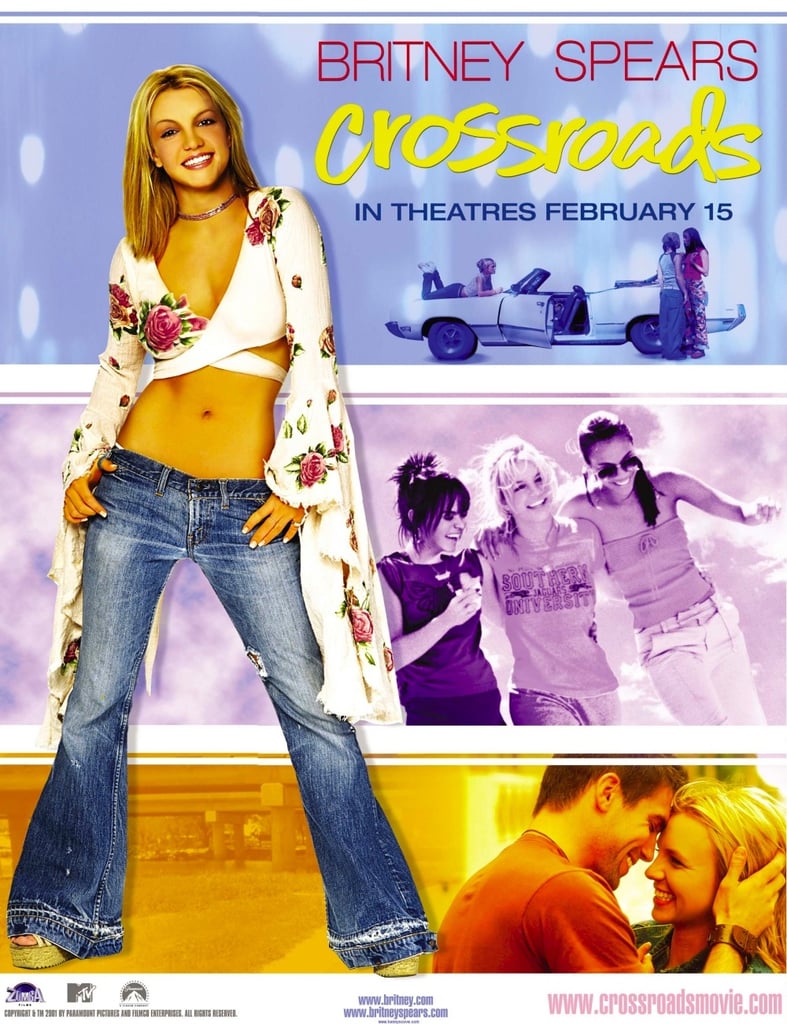 Britney Spears [93] tests friendships and new love as she road trips with Zoe Saldana [94] and Taryn Manning in the 2002 comedy Crossroads [95], which is perfect for watching with your BFFs.
Bewitched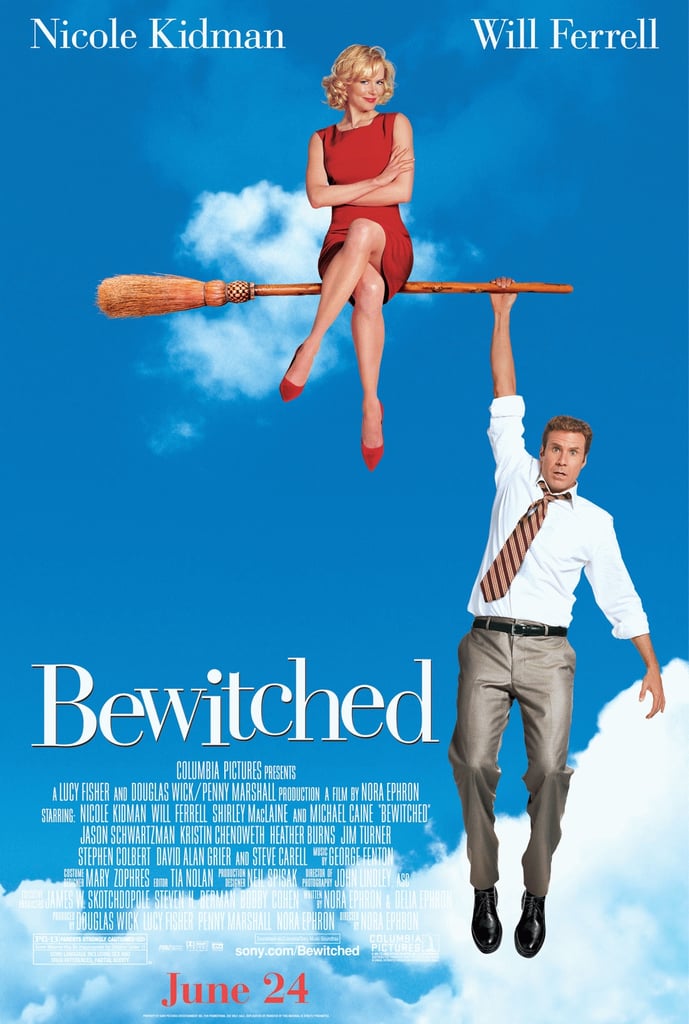 In Bewitched [96], Nicole Kidman [97] plays a real-life witch playing a fake one on TV — and she falls in love with Will Ferrell [98] on the way.
Corpse Bride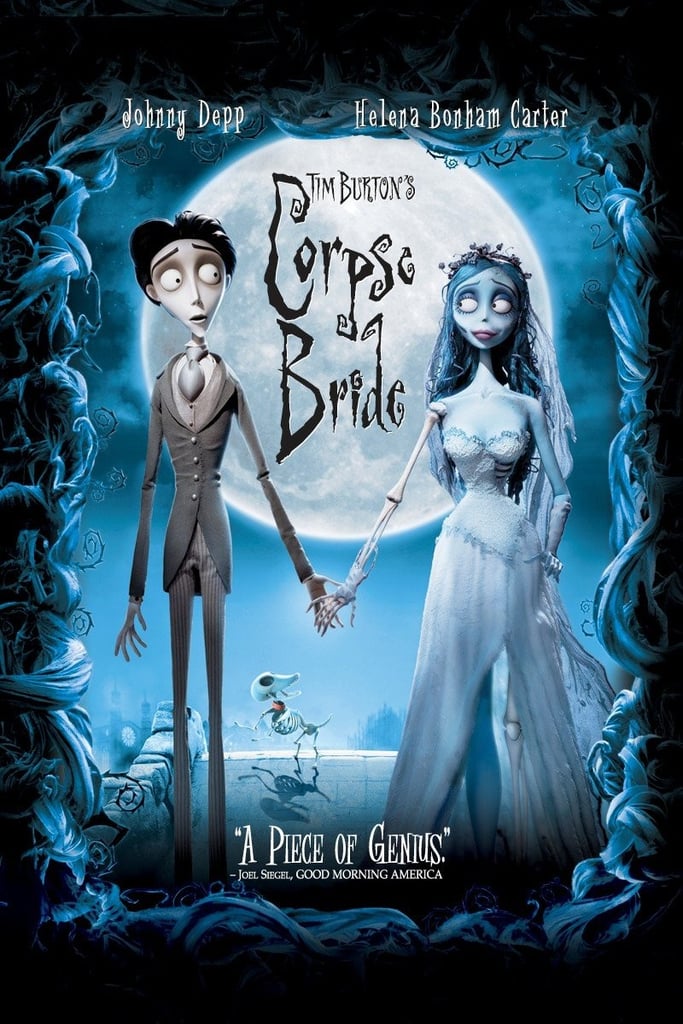 Victor Van Dort accidentally proposes to a dead bride instead of his flesh-and-bone love in Tim Burton's 2005 dark comedy Corpse Bride [99].
Sleepy Hollow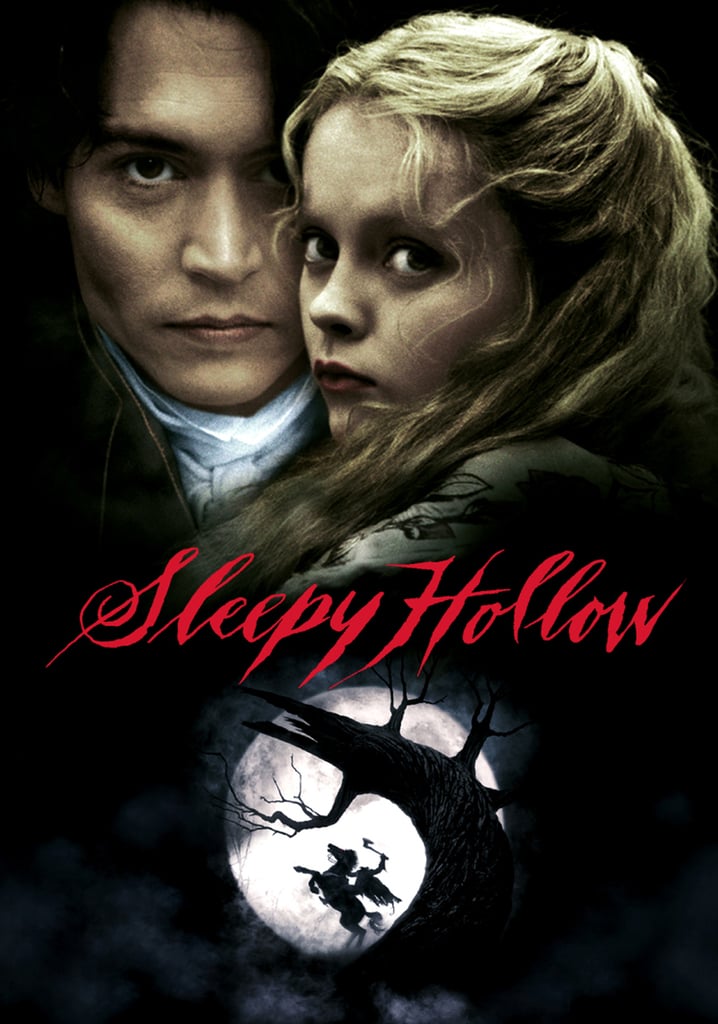 Johnny Depp [100] and Christina Ricci [101] star in Tim Burton's 1999 horror-romance Sleepy Hollow [102].
Mean Girls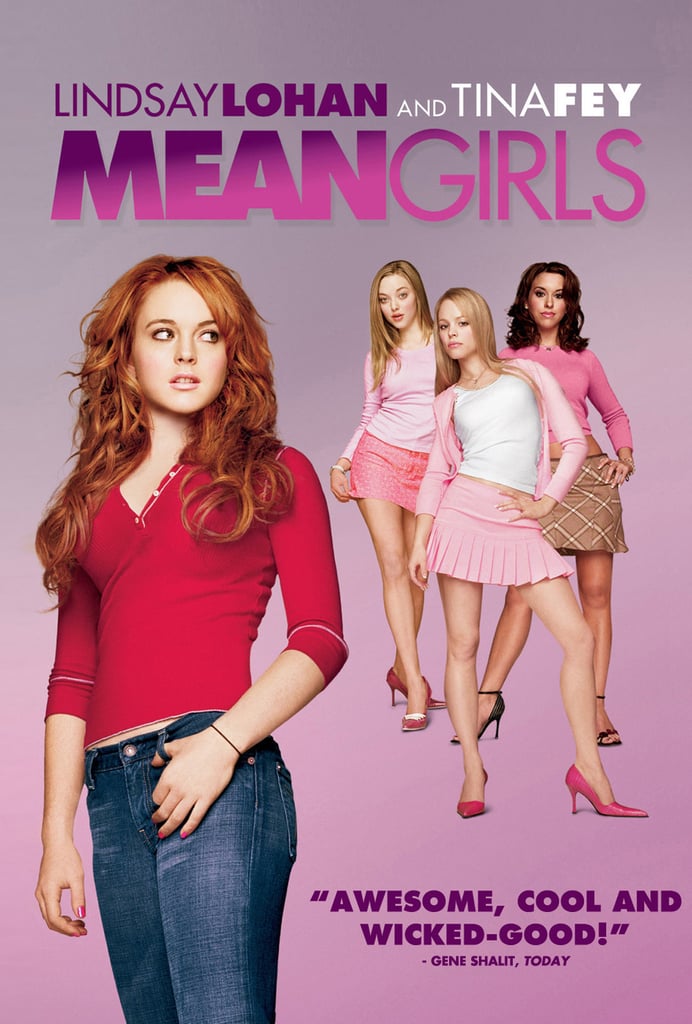 There's plenty of teen drama (including a love triangle) in Tina Fey [103]'s cult classic, Mean Girls [104].
While You Were Sleeping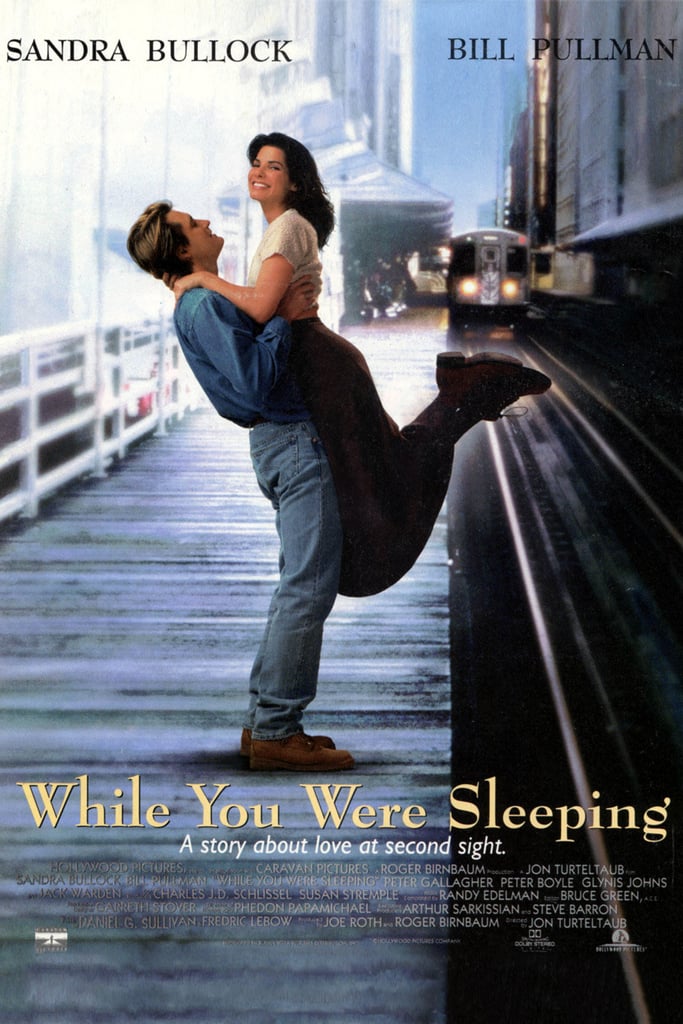 Sandra Bullock [105] stars as a woman pretending to be the fiancée of a man in a coma in the classic '90s rom-com While You Were Sleeping [106].
Love Actually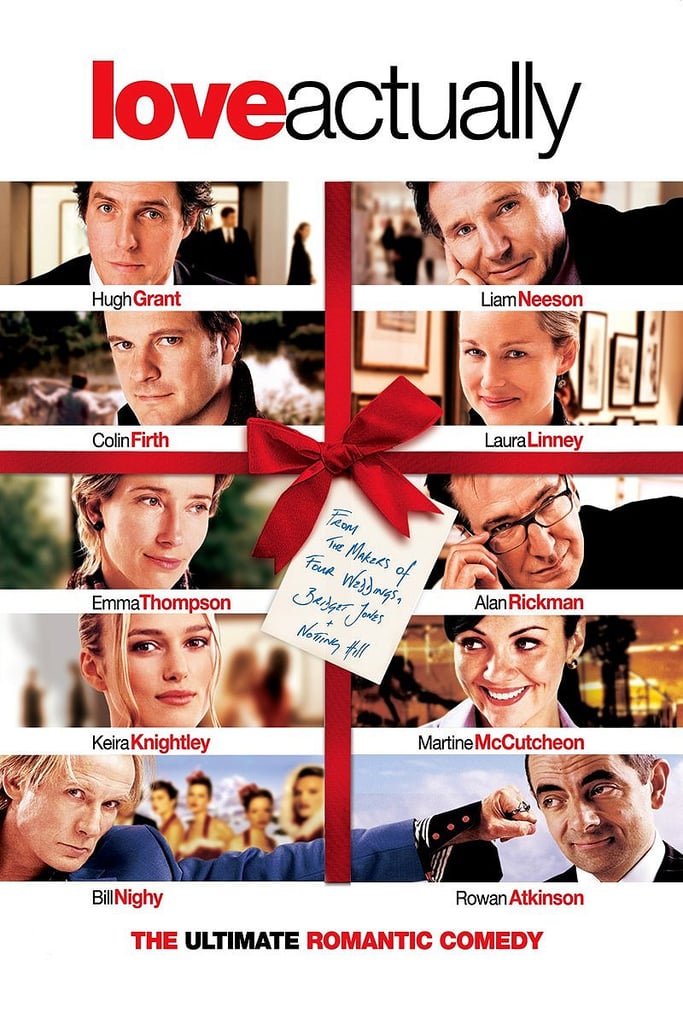 Love Actually [107] is the ultimate feel-good Christmas ensemble movie. "If you look for it, I've got a sneaky feeling you'll find that love actually is all around."
Cleopatra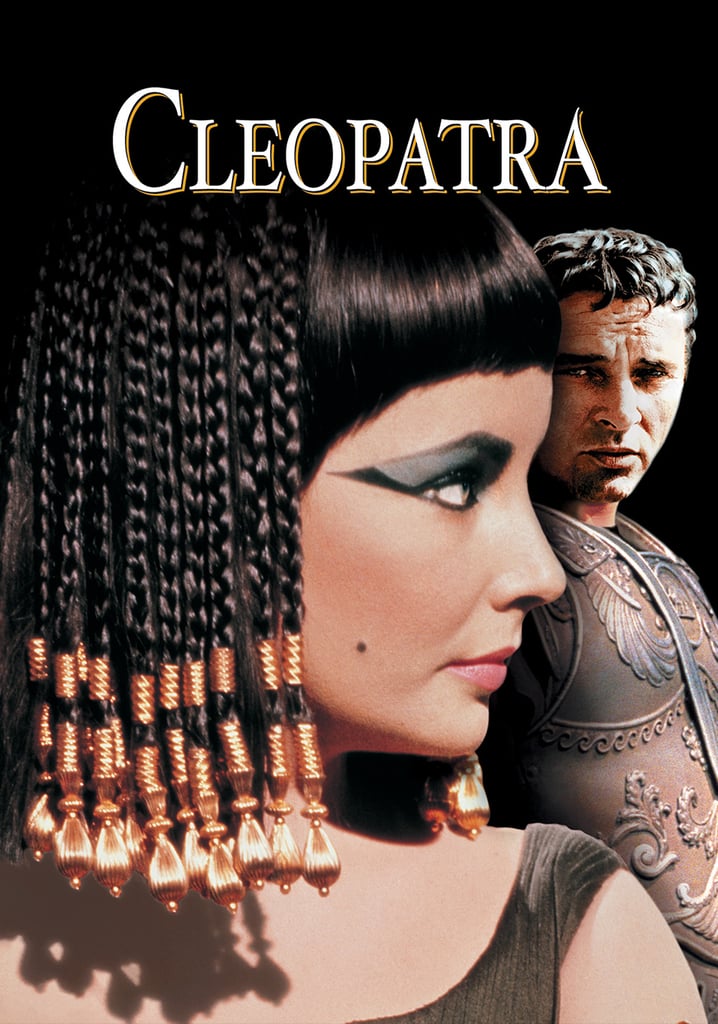 Watch the real-life chemistry behind the movie that sparked a love affair between Elizabeth Taylor and Richard Burton in Cleopatra [108]. If the romance doesn't get you excited, the elaborate makeup and costumes definitely will.
Last Love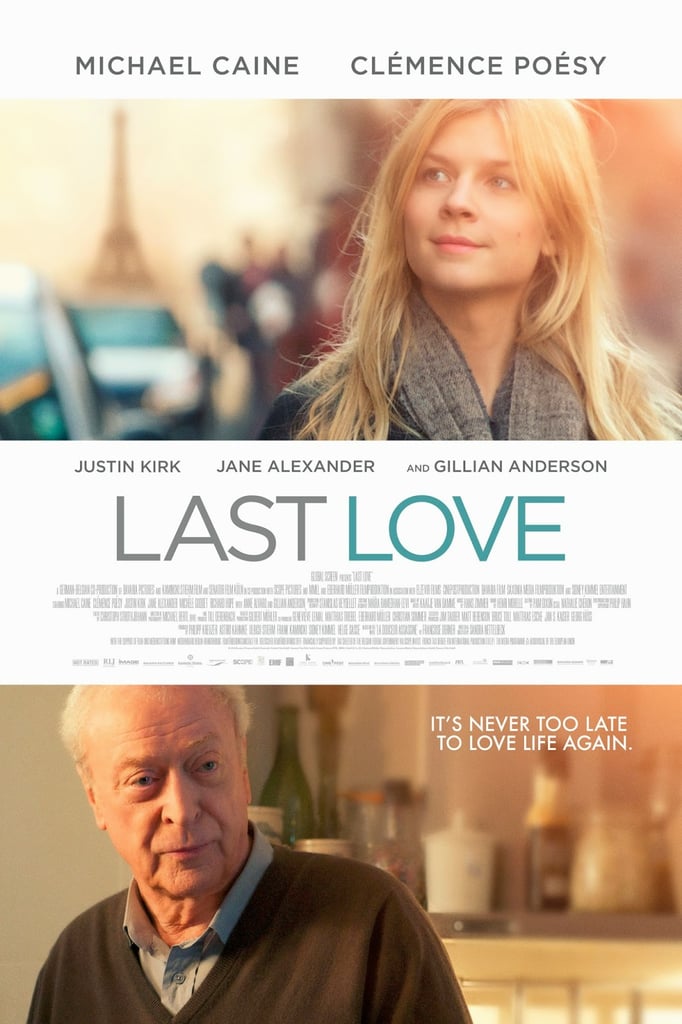 Based on a French novel, Last Love [109] is a 2013 film set in Paris and starring Michael Caine as a depressed widower who becomes friends with a happy-go-lucky dance teacher played by Clémence Poésy.
Failure to Launch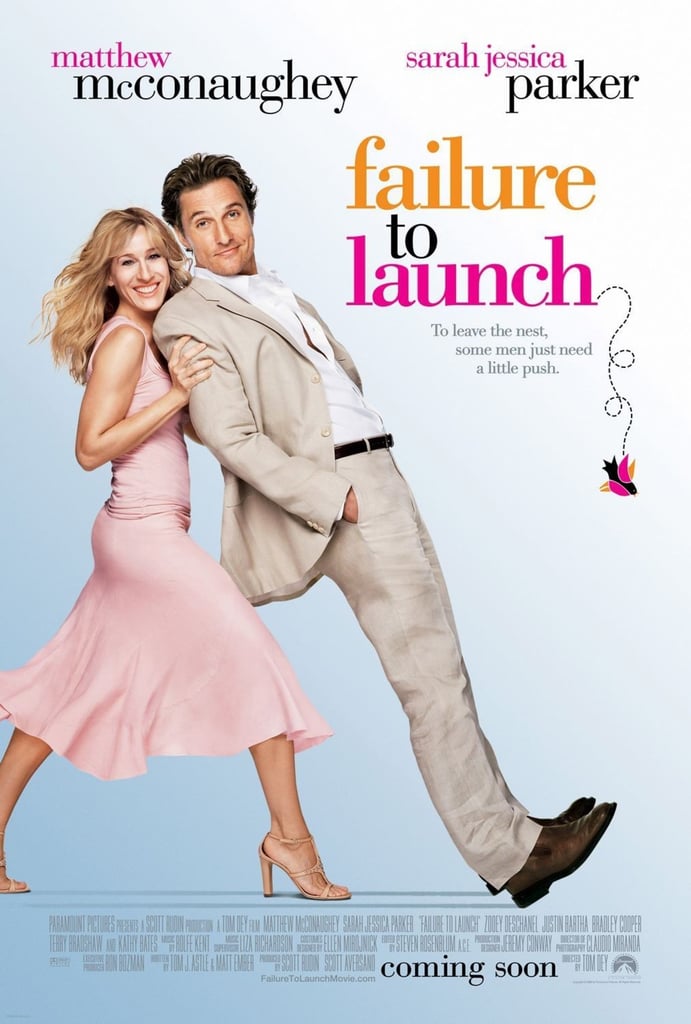 Sarah Jessica Parker [110] plays a relationship consultant hired to help a 30-something man, played by Matthew McConaughey [111], still dependent on his parents in the 2006 rom-com Failure to Launch [112].
Across the Universe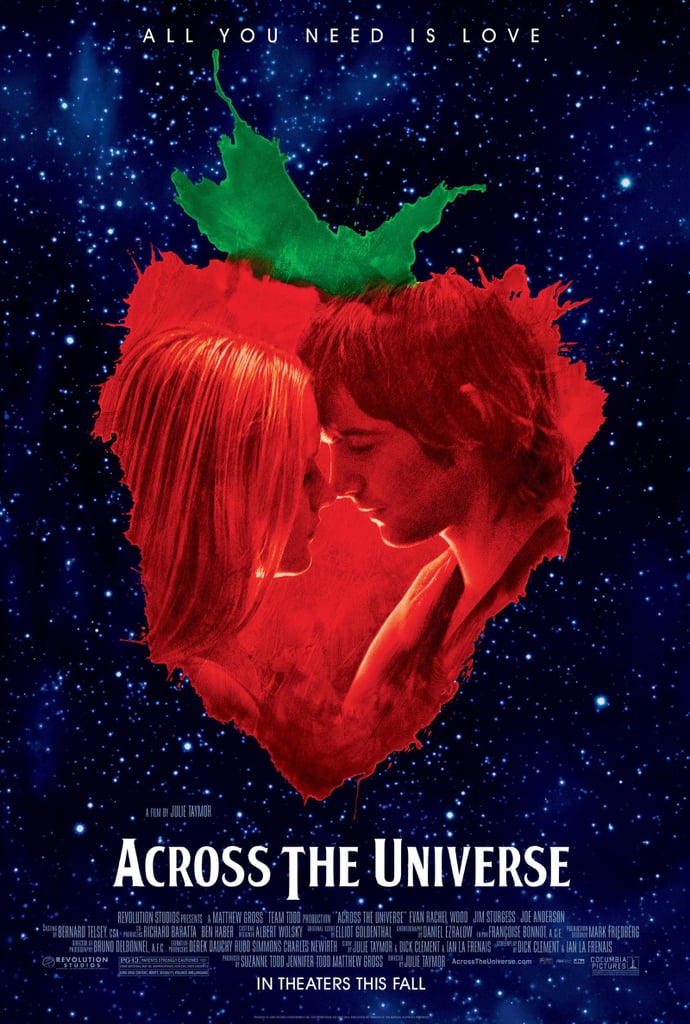 Set in '60s America, Jim Sturgess stars as a British man who falls in love with an American student in the musical romantic drama Across the Universe [113], which features songs from The Beatles.
Becoming Jane
James McAvoy [114] plays a dashing Irishman who romances a young Jane Austen, played by Anne Hathaway [115], in the 2007 romantic drama Becoming Jane [116].
Before We Go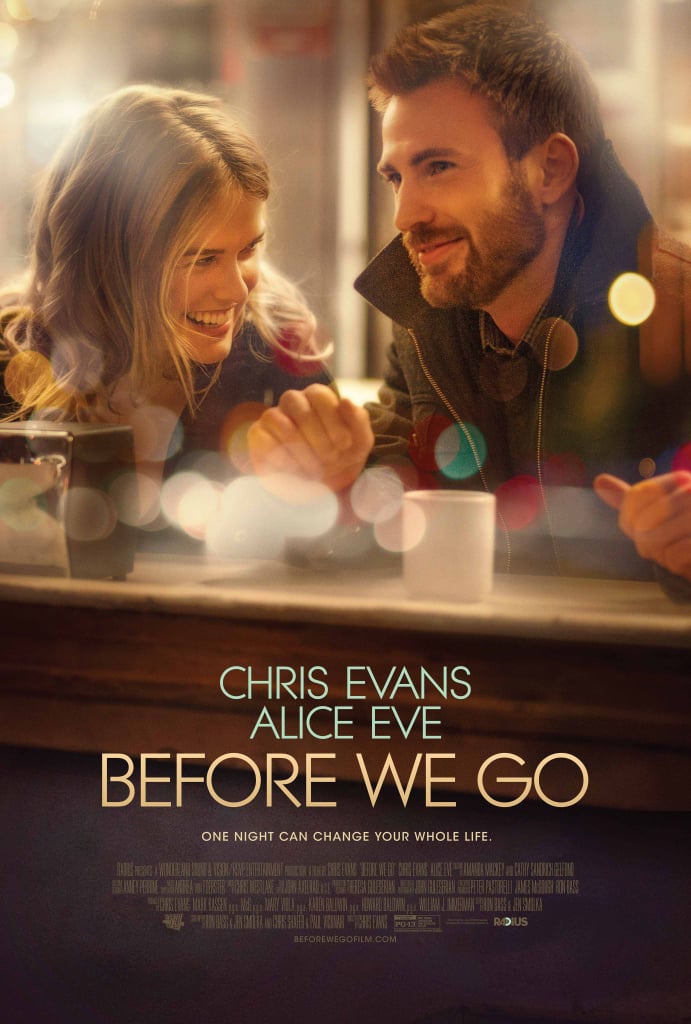 Chris Evans and Alice Eve star in Before We Go [117], a romantic drama about a woman and man who meet by chance at a train station and spend a life-changing night together before having to return to their lives.
Begin Again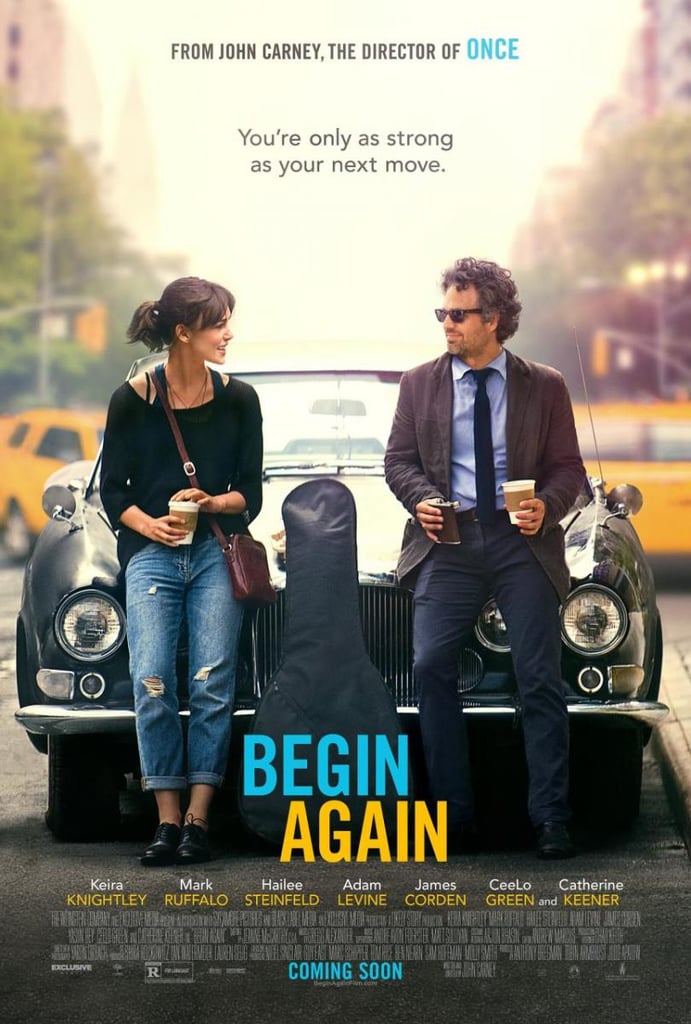 After her boyfriend (played by Adam Levine) leaves her, a singer-songwriter played by Keira Knightley [118] is discovered in a bar by Mark Ruffalo [119]'s character in the 2014 New York-set romance Begin Again [120].
Chinese Puzzle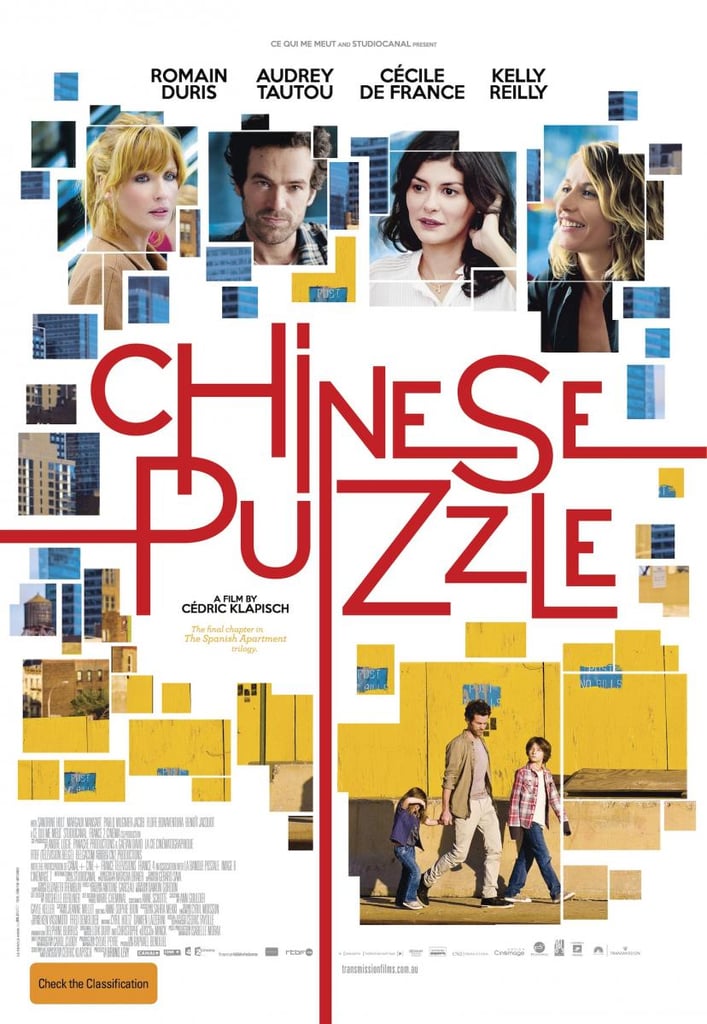 A father follows his two kids and ex-wife to New York City in hopes of a new start in the 2013 romantic comedy Chinese Puzzle [121].
Eternal Sunshine of the Spotless Mind
Clementine (Kate Winslet [122]) and Joel (Jim Carrey [123]) have a complicated relationship in the 2004 dark romantic comedy Eternal Sunshine of the Spotless Mind [124], but their chemistry keeps bringing them back together.
Meet the Patels
Filmmaker Geeta V. Patel explores marriage in an immigrant family as she follows her real-life brother, Indian-American actor Ravi V. Patel, as he looks for love in the 2014 romantic comedy documentary Meet the Patels [125].
Sixteen Candles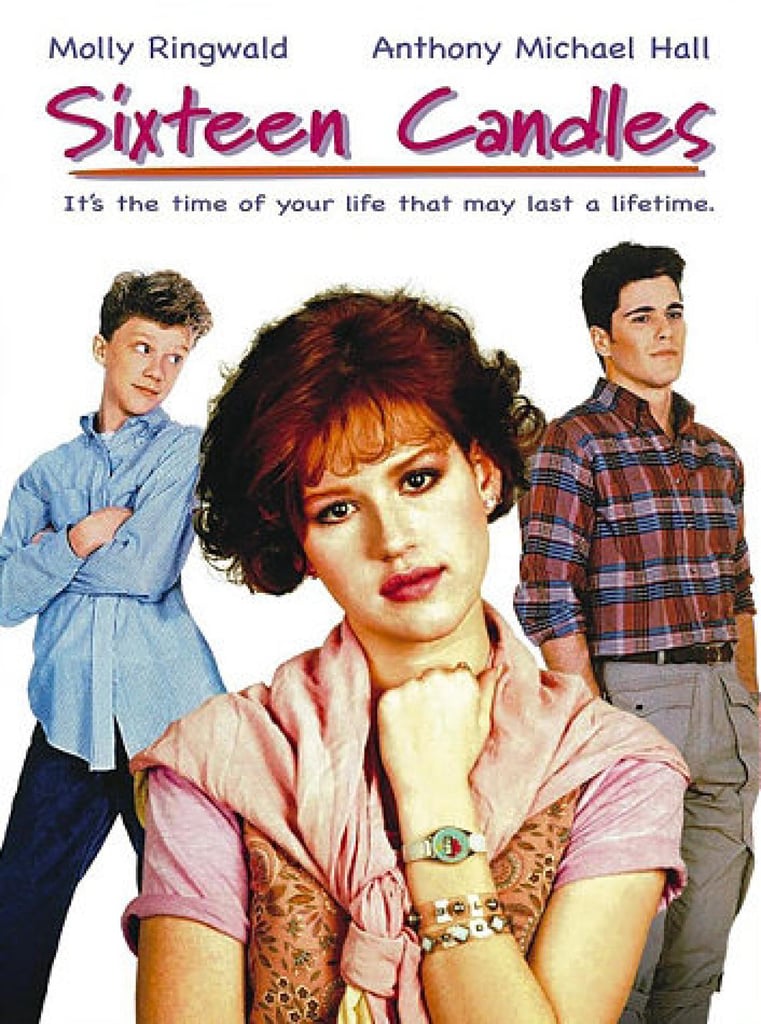 A classic tale of teenage angst and high school love, Sixteen Candles [126] tells the story of Samantha (Molly Ringwald), who pines for the affection of hunky Jake. Meanwhile, Samantha's geeky friend Ted tries to win her heart again and again. You can't go wrong with this '80s throwback!
Holding the Man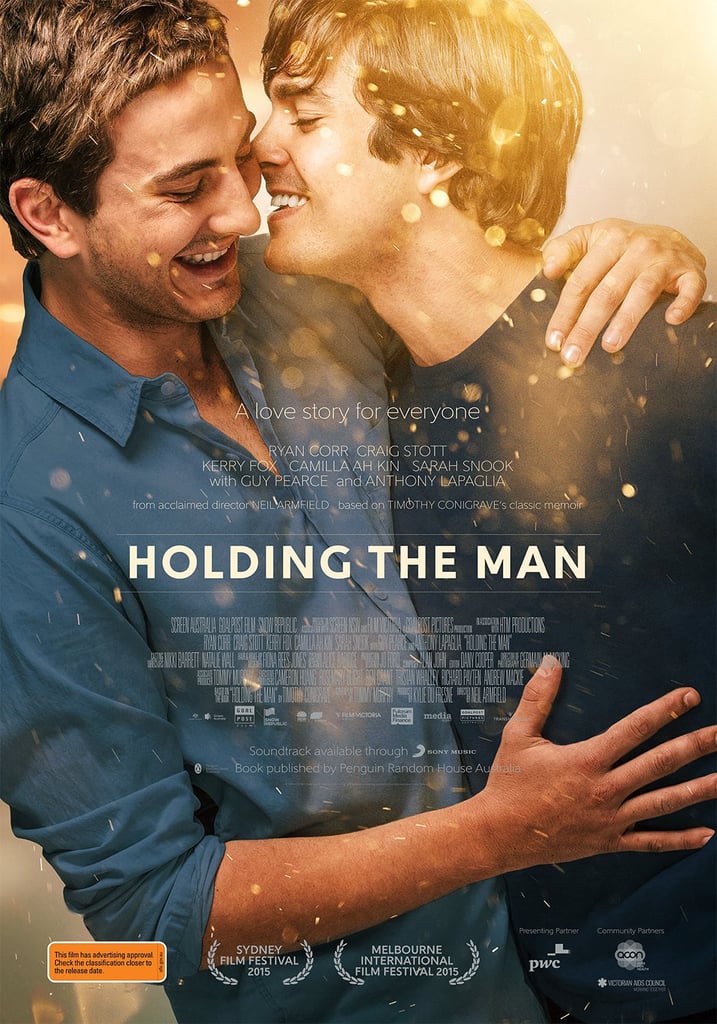 Holding the Man [127] is a 2015 romantic drama based on a memoir of the same name about two teen boys who fall in love in 1970s Australia.
Elizabethtown
Orlando Bloom [128] and Kirsten Dunst [129] play love interests in the 2005 romantic comedy Elizabethtown [130]. Orlando's Drew is depressed after professional and personal failures until he meets and falls for a quirky flight attendant on the way to his hometown to attend his father's funeral.
Man Up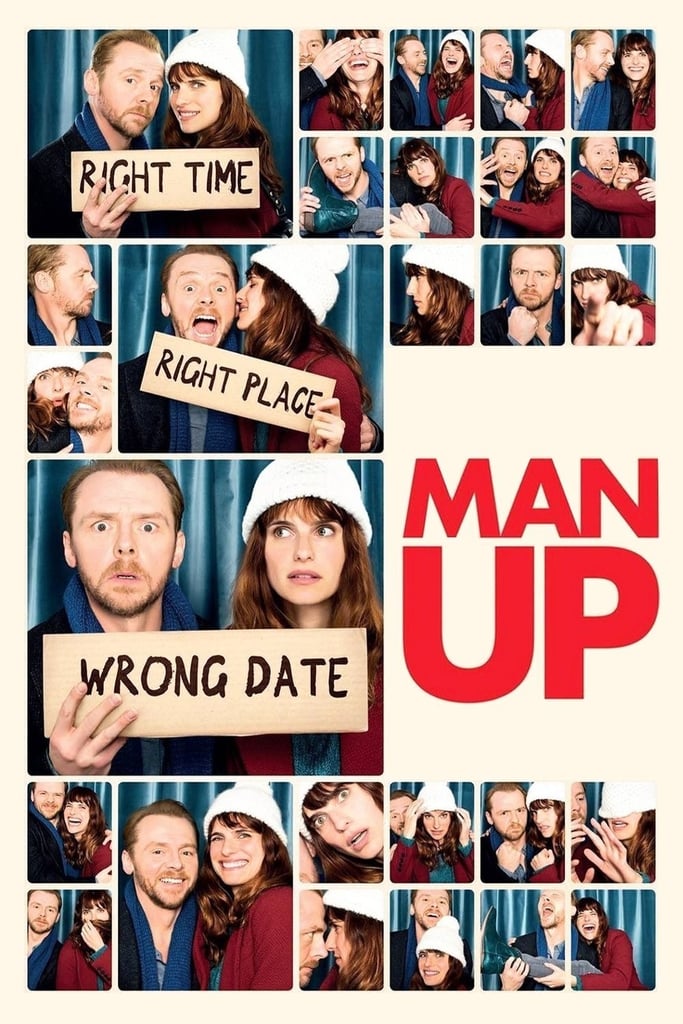 A stranger mistakes a woman at a train station for his blind date — and she plays along. But for how long? Man Up [131] is witty and lovable.
40 Days and 40 Nights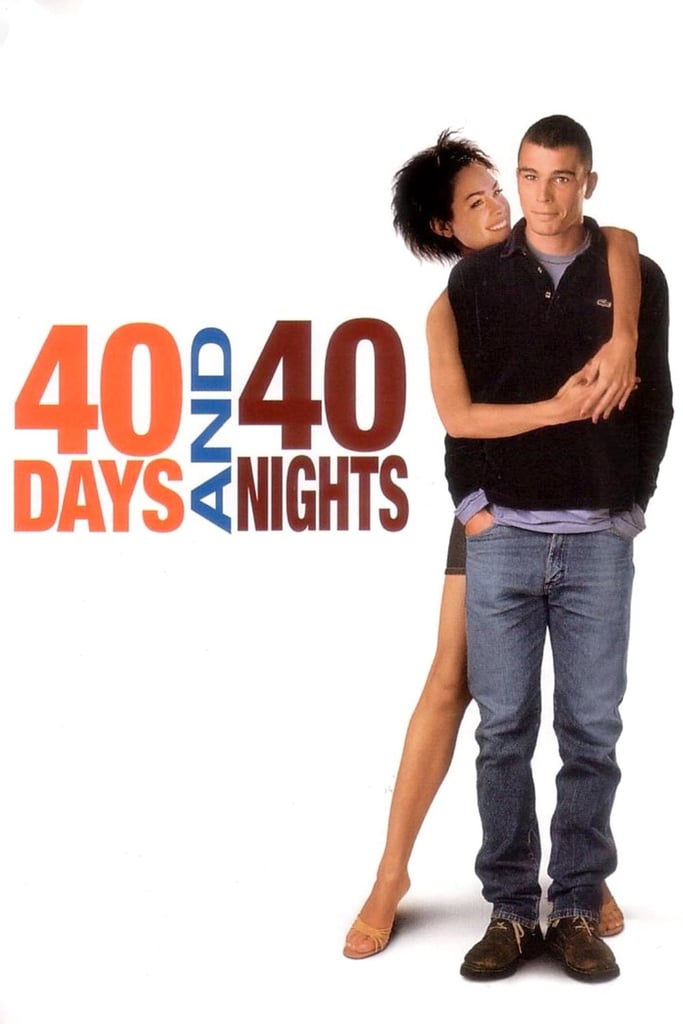 Josh Hartnett [132] and Shannyn Sossamon star in the 2002 rom-com 40 Days and 40 Nights [133] about a man abstaining from sex for Lent.
How to Steal a Million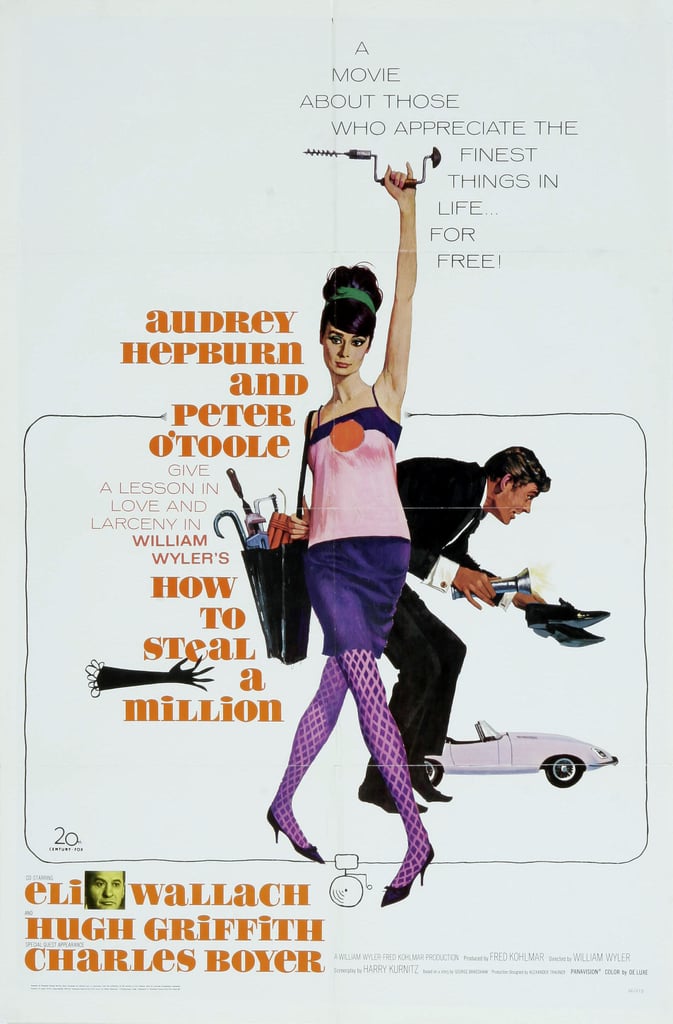 Audrey Hepburn stars in the 1966 rom-com about an art forger and an art collector loaning a forgery to a museum, How to Steal a Million [134].
The Princess Bride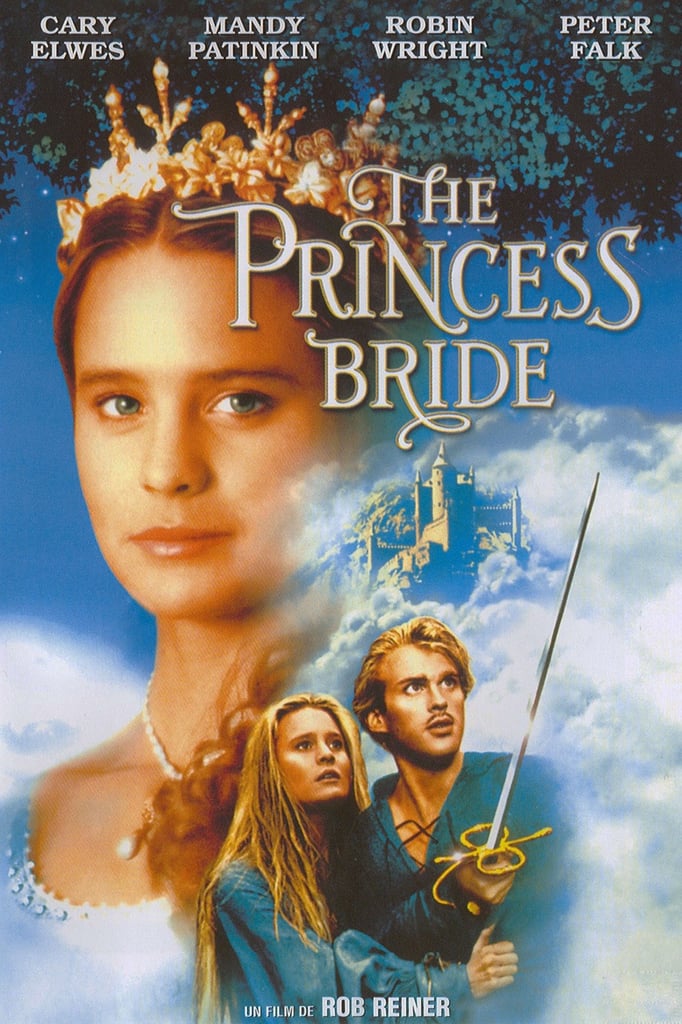 The Princess Bride [135] is a 1987 cult romantic comedy adventure film that follows a poor farmhand on a journey to find his one true love.
Save the Date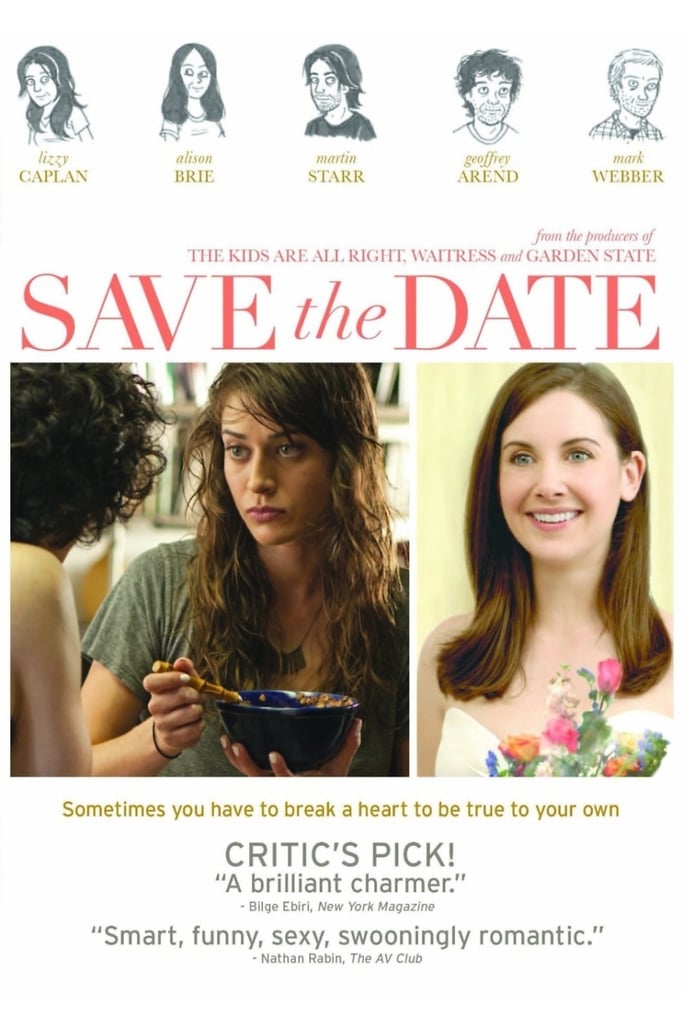 Save the Date [136] is an indie comedy starring Lizzy Caplan and Alison Brie [137] as sisters dealing with proposals, breakups, and wedding [138] planning.
Tokyo Fiancée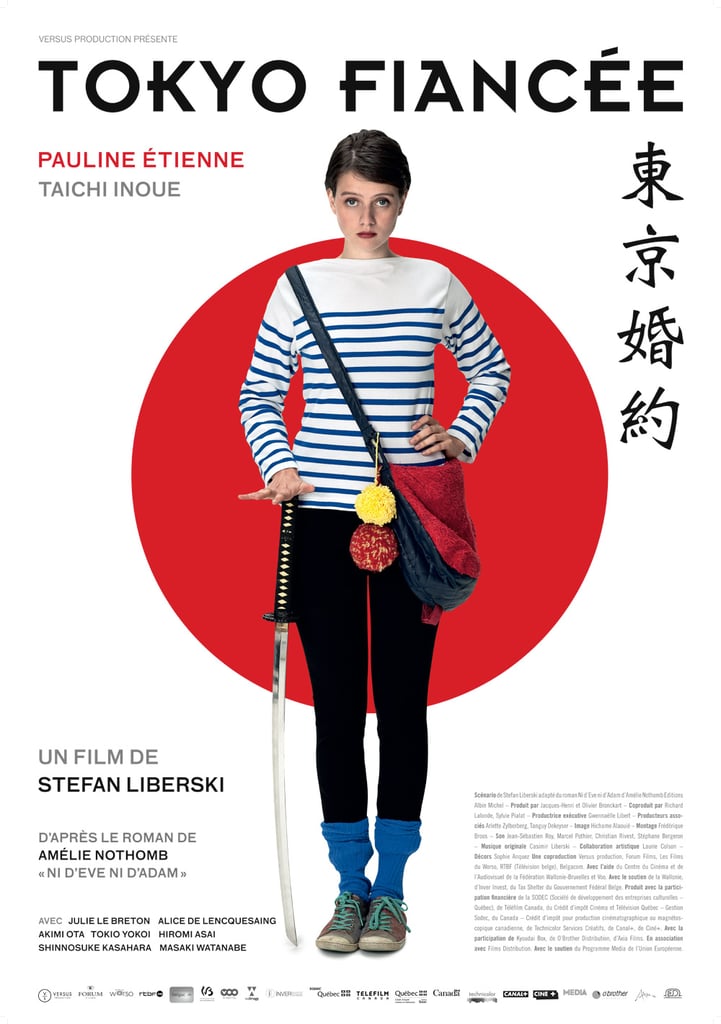 A Belgian girl teaching French in Japan falls for a Japanese student enamored with French culture in the 2014 romantic drama Tokyo Fiancée [139].
Weekend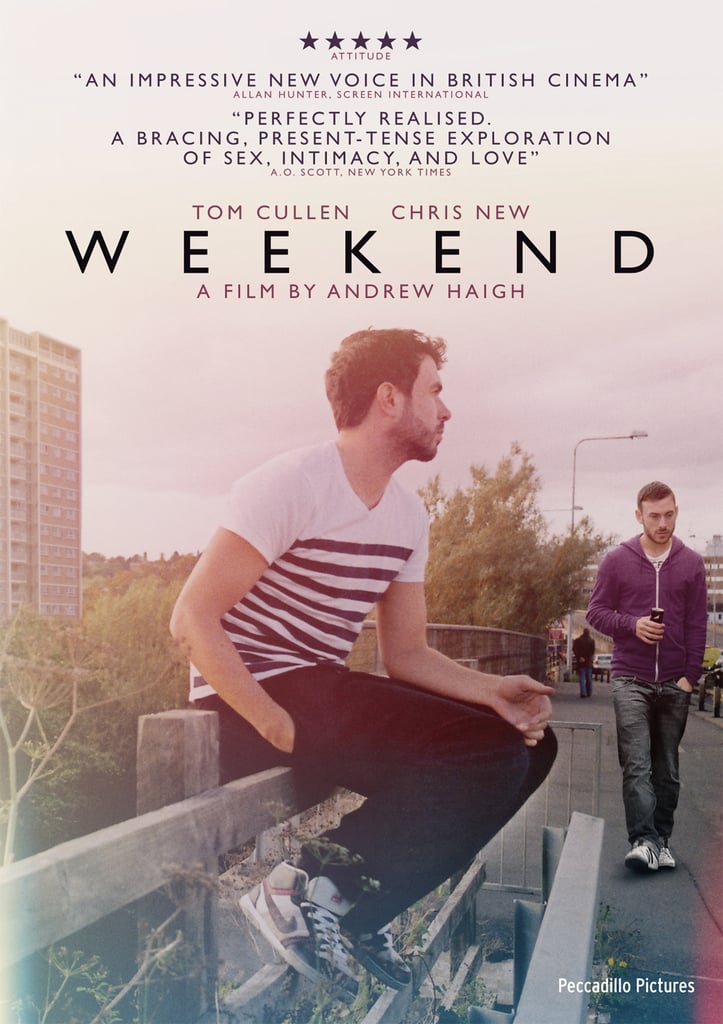 A fling between two men becomes something more in the 2011 indie romantic drama Weekend [140].
Practical Magic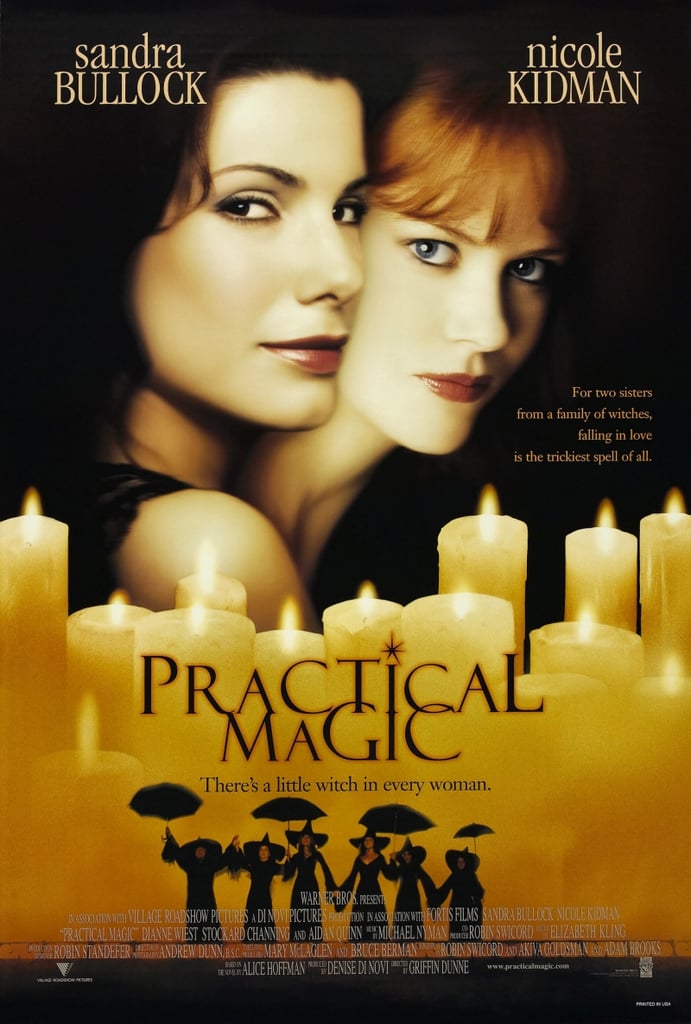 Sandra Bullock [141] and Nicole Kidman [142] star as sisters with magical powers in the 1998 rom-com Practical Magic [143]. They team up to fight the family curse that causes all the men they fall in love with to die.
Hope Floats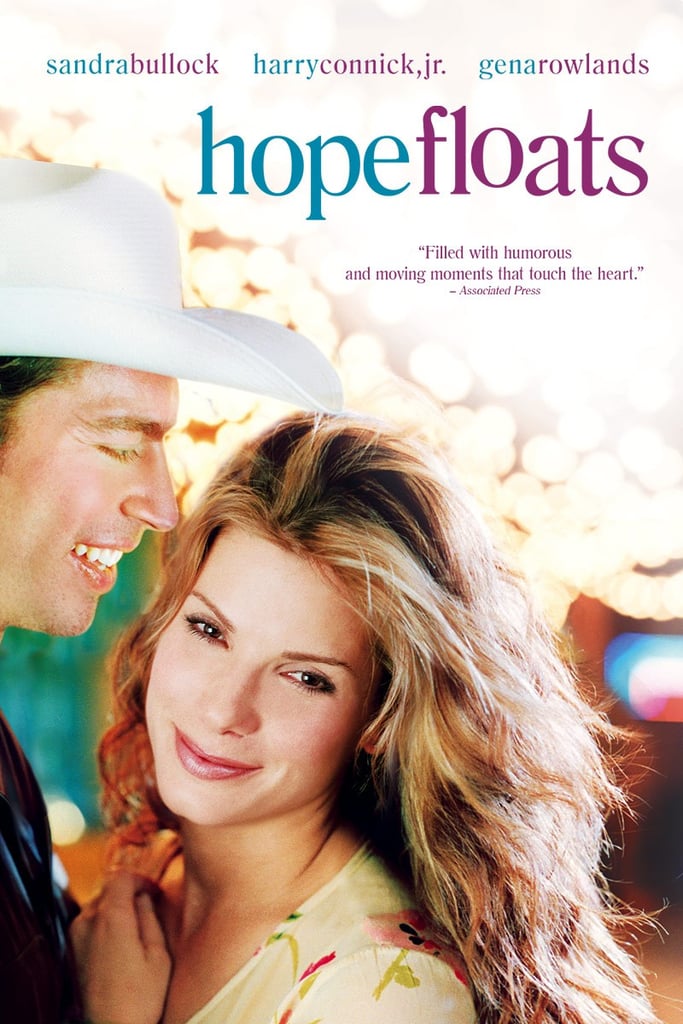 Sandra Bullock [144] plays a woman who finds love with an old friend, played by Harry Connick Jr., when she moves back to her hometown in Texas with her daughter after her husband has an affair in the 1998 comedy drama Hope Floats [145].
Footloose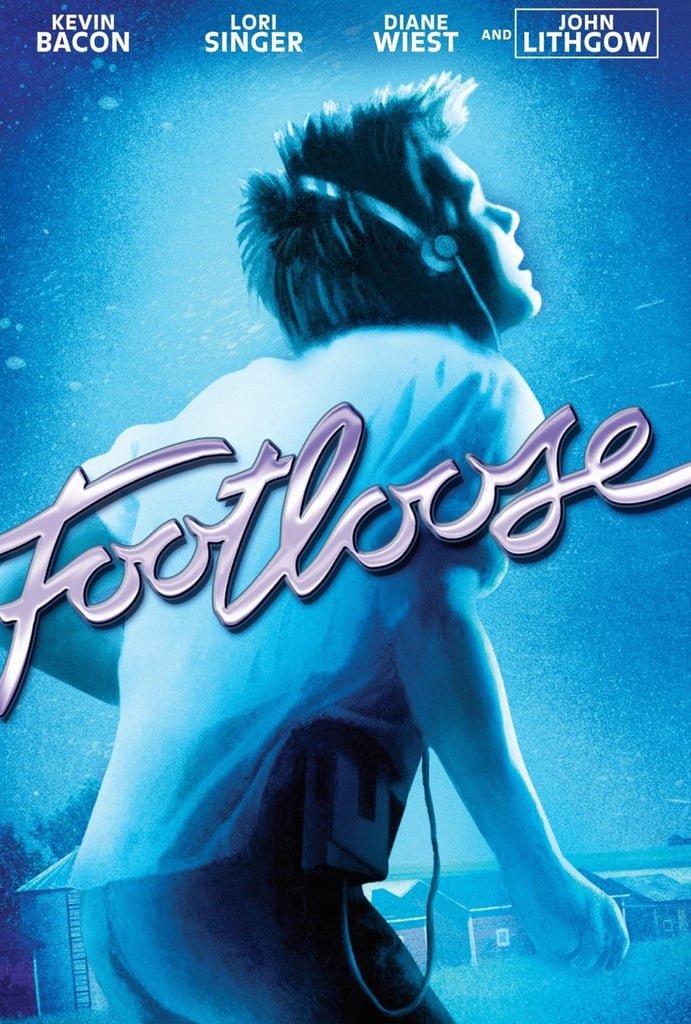 Kevin Bacon [146] is a dancing teen shaking things up in a small town in the '80s classic Footloose [147].
Breakfast at Tiffany's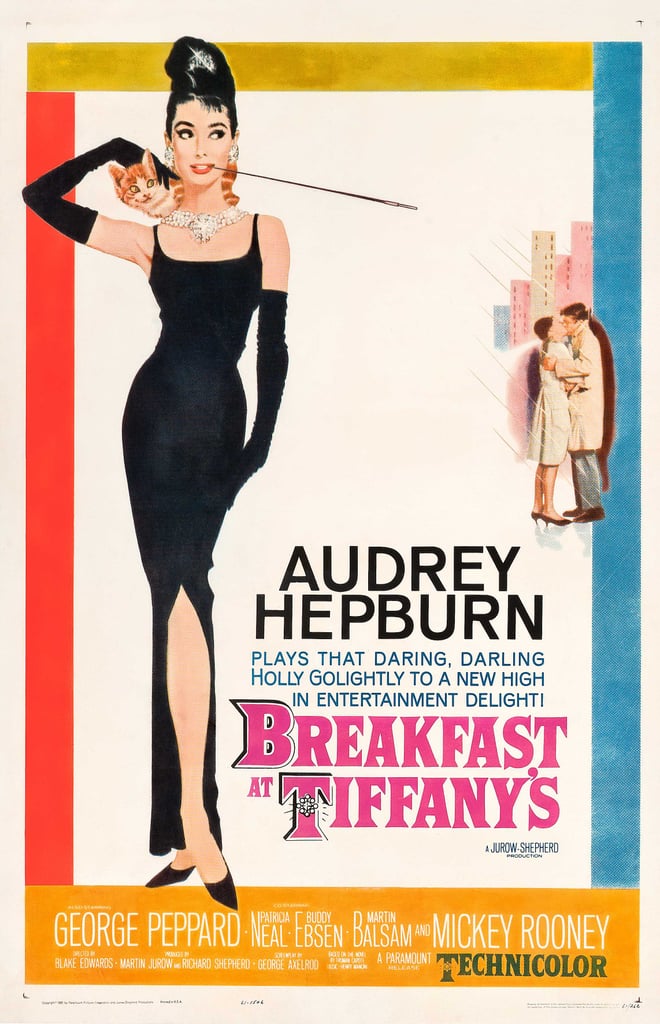 Holly Golightly of Breakfast at Tiffany's [148] is looking for a man wealthy enough to support her lifestyle in this classic romantic comedy.
Bang Gang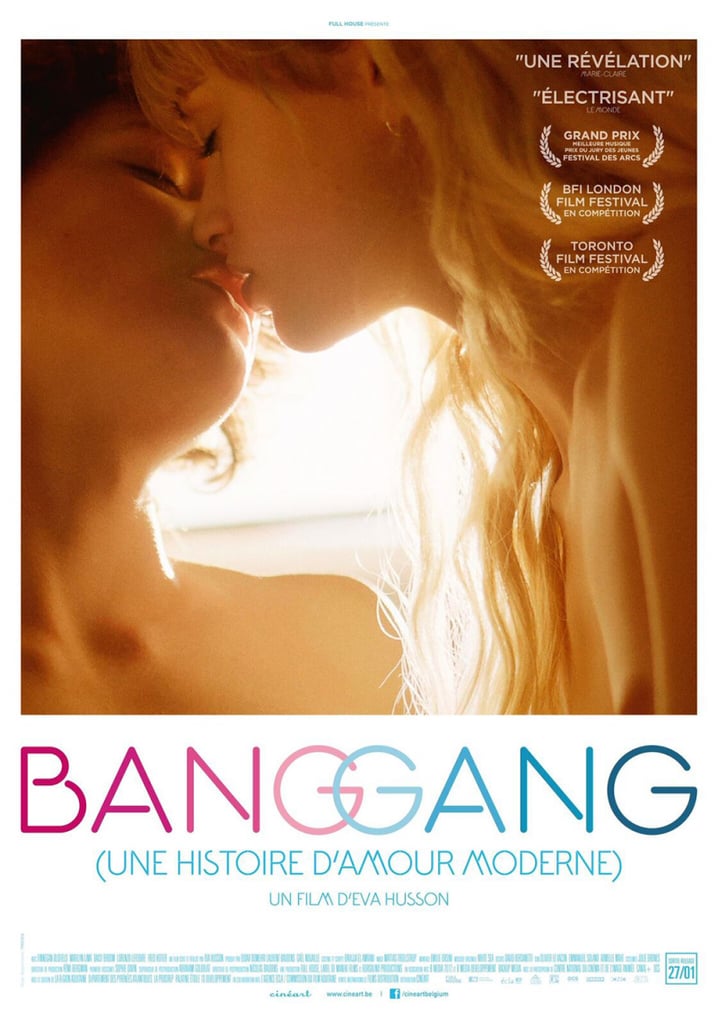 A group of teenagers start playing sex games at their high school, but things get complicated in the 2015 French drama Bang Gang [149].
The Little Death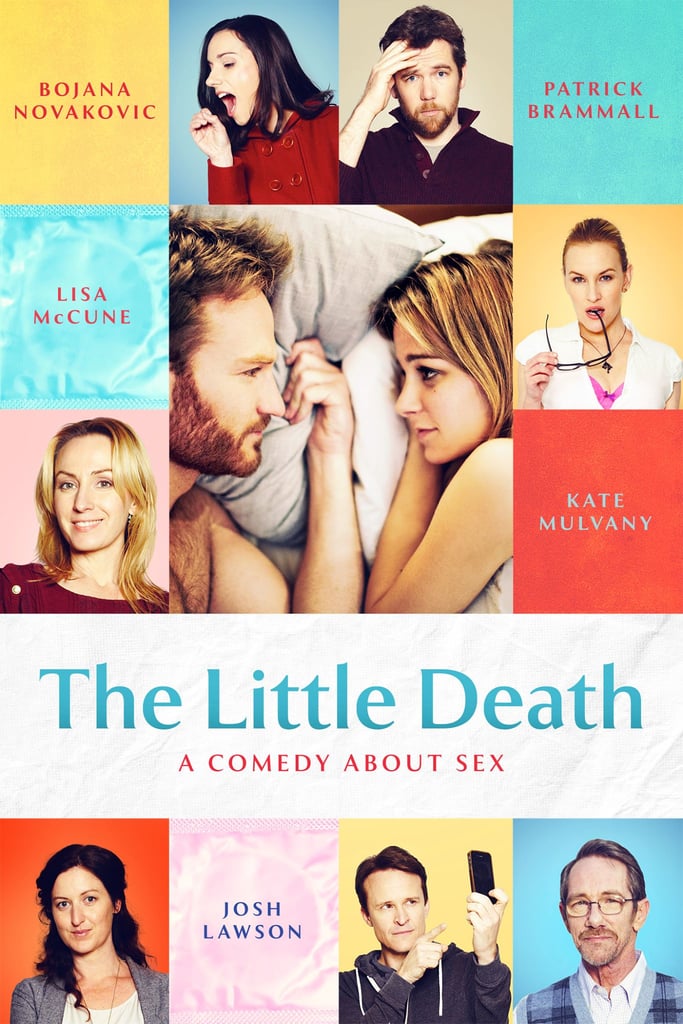 The quirky Australian rom-com The Little Death [150] follows four couples as they hilariously navigate their sex lives.
Picture Perfect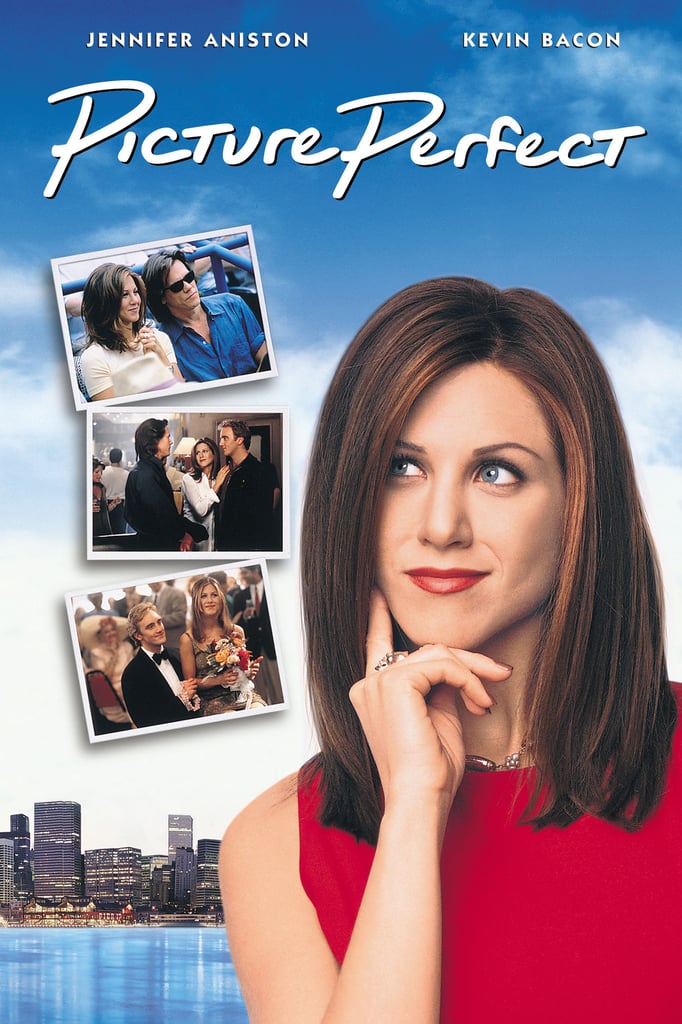 Jennifer Aniston [151] stars in the '90s rom-com Picture Perfect [152] as a woman who has a wedding [153] videographer pretend to be her fiancé so she can get ahead at her job.
White Christmas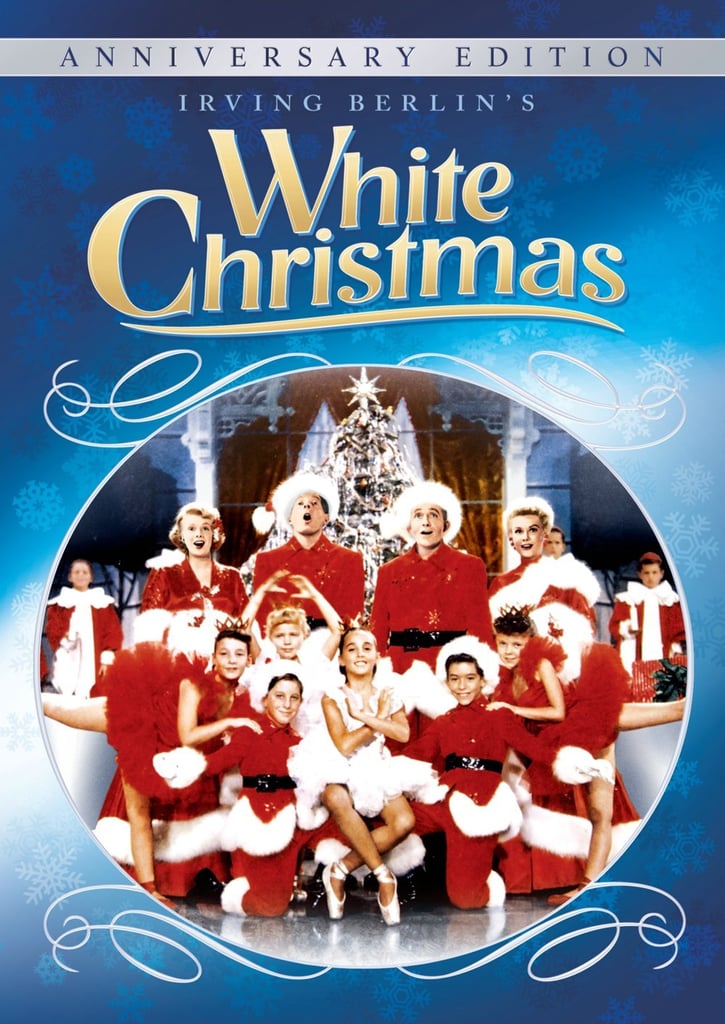 White Christmas [154] is a true Christmas classic starring Bing Crosby and Danny Kaye, a pair of ex-GIs who fall hopelessly in love with two charming sisters.
Serendipity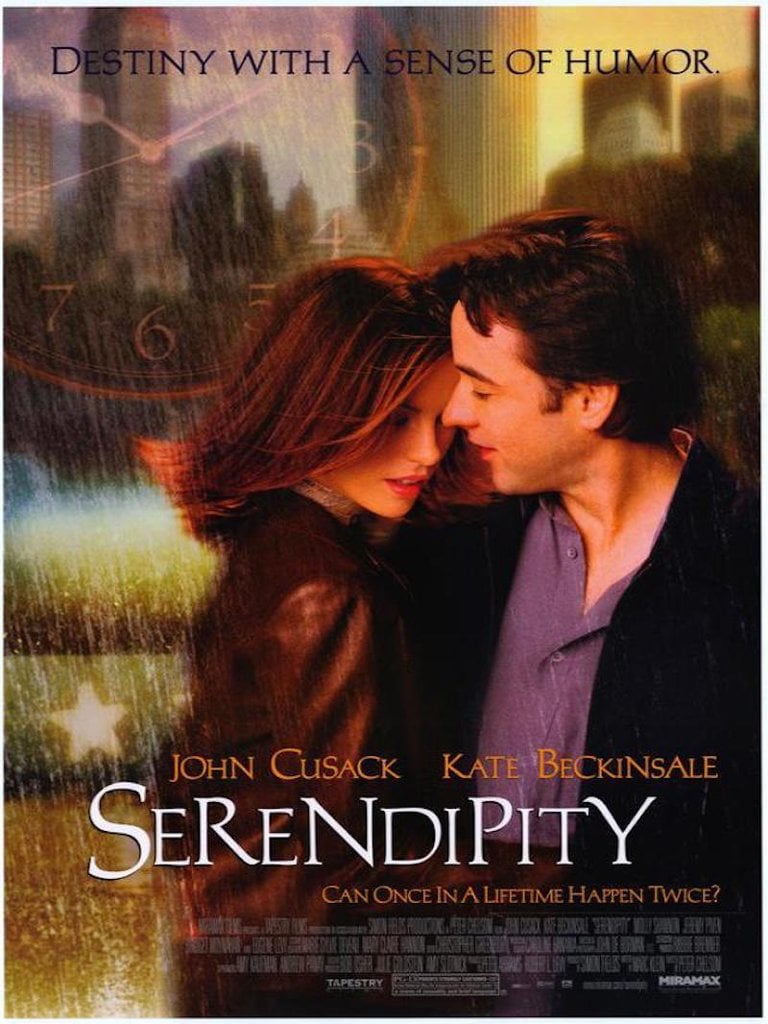 John Cusack [155] and Kate Beckinsale [156] star in Serendipity [157] as a couple who reunite 10 years after they met and must decide if fate has brought them together again.
Last Holiday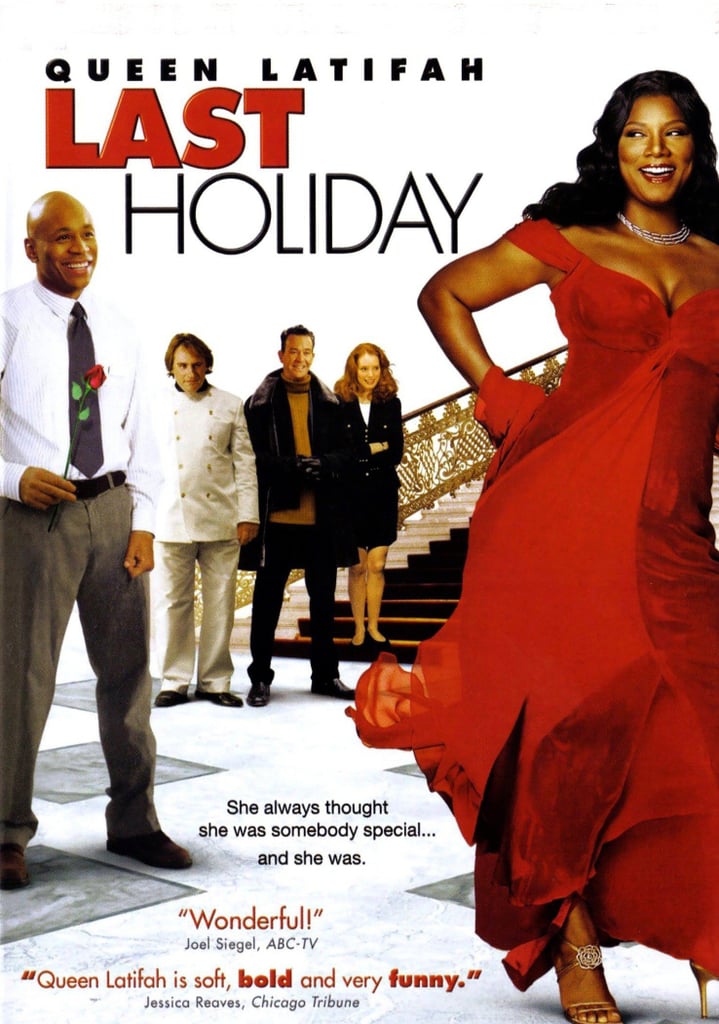 Queen Latifah [158] stars in the romantic comedy Last Holiday [159] about a woman who goes on an epic vacation after finding out she's dying.
How to Lose a Guy in 10 Days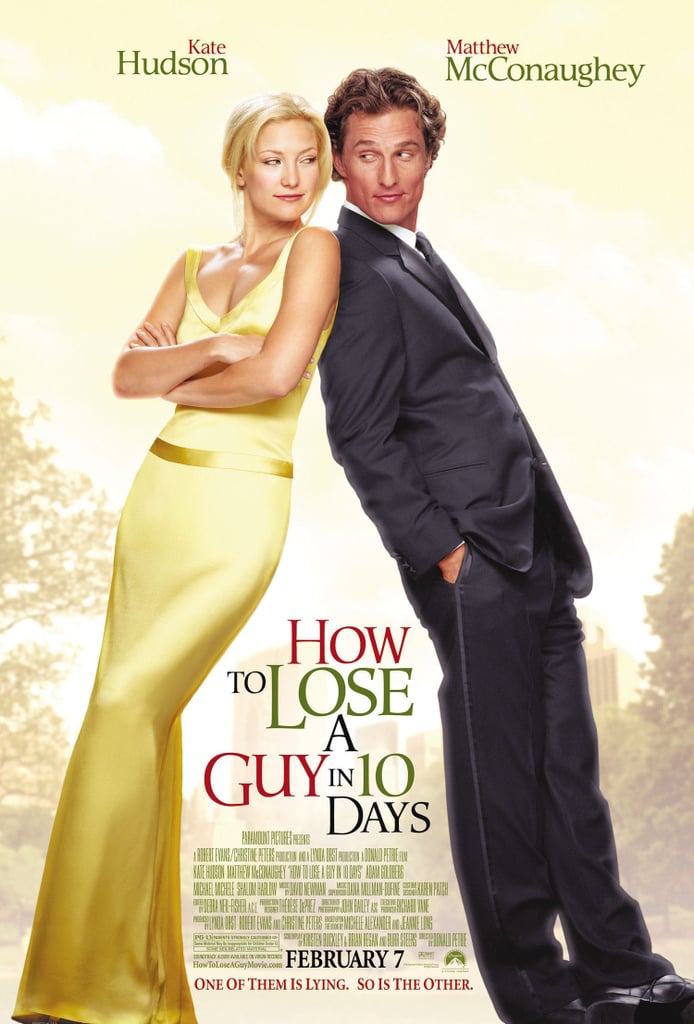 Kate Hudson [160] stars as a magazine writer who is assigned to write an article in How to Lose a Guy in 10 Days [161]. But the advertising executive she chooses to "lose" has a bet that he can make a woman fall in love with him in 10 days. This romantic comedy is a classic.
Titanic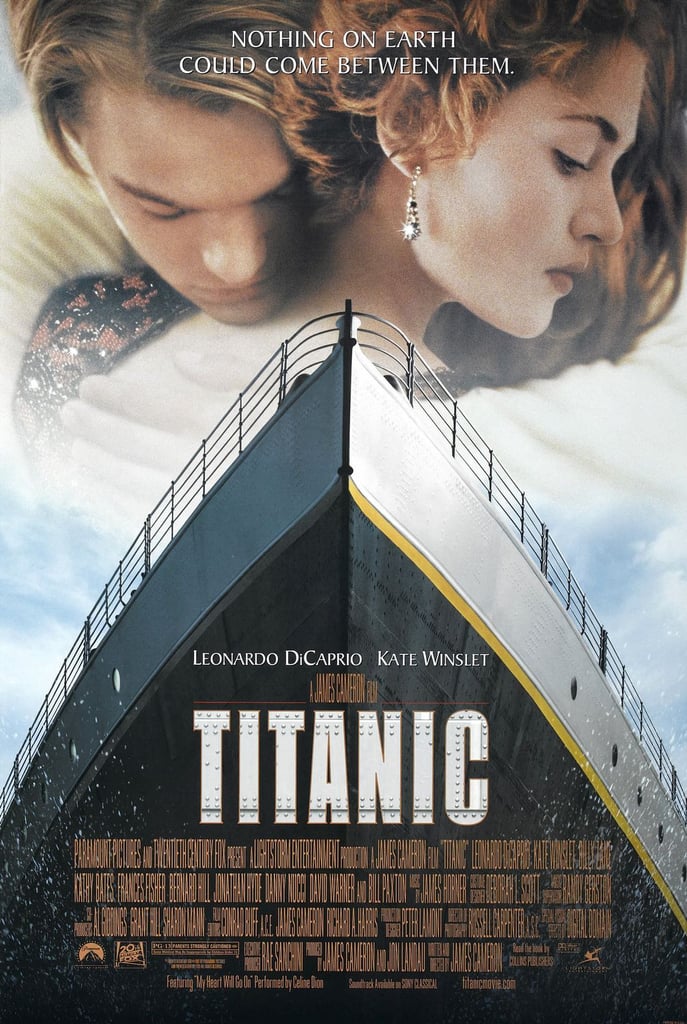 In this epic, Oscar-winning film, Leonardo DiCaprio [162] and Kate Winslet [163] play unlikely lovers who meet on the Titanic [164] in 1912.
A Cinderella Story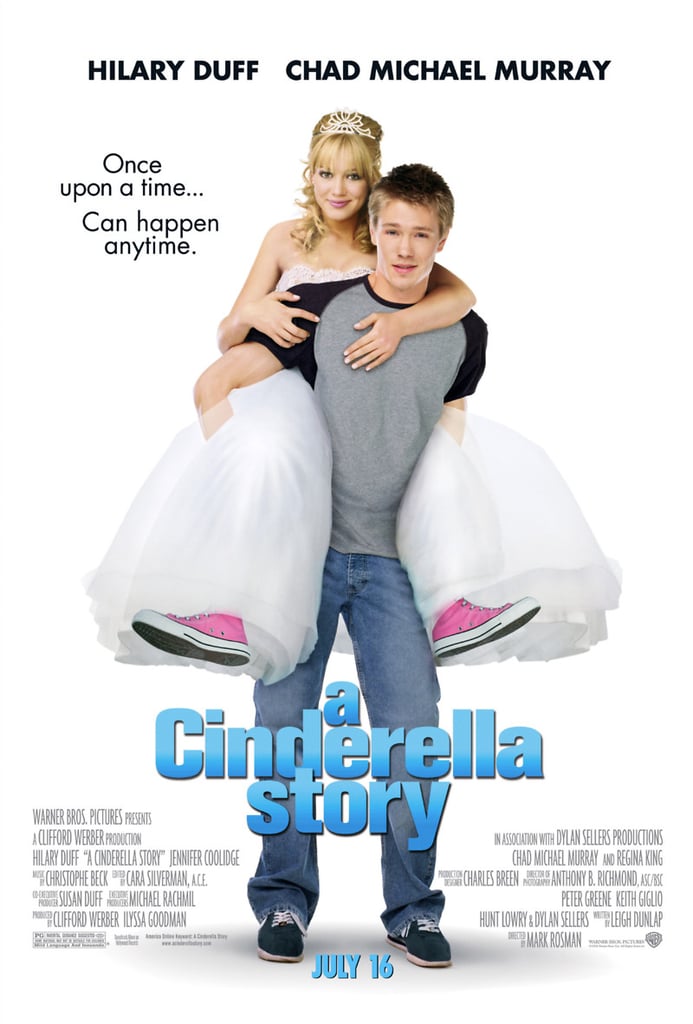 Hilary Duff [165] stars in A Cinderella Story [166] as a teen who meets her crush at a dance but has to get home to her stepmom's diner before the night ends.
Chasing Amy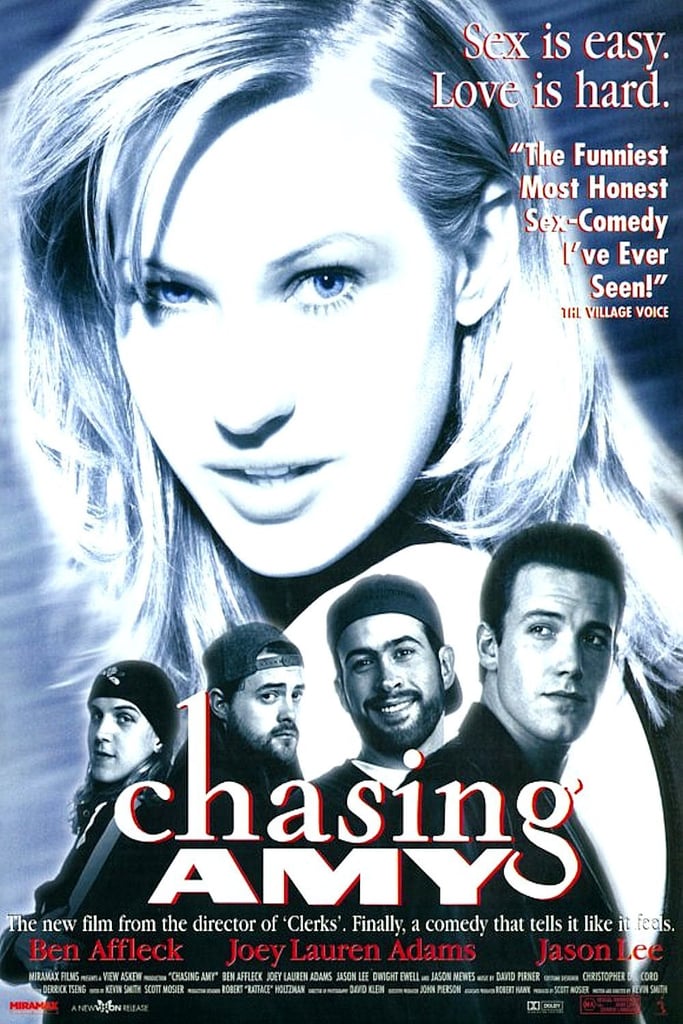 Ben Affleck [167] stars in the raunchy 1997 rom-com Chasing Amy [168] about a comic book artist who falls in love with a woman who isn't interested in men.
Working Girl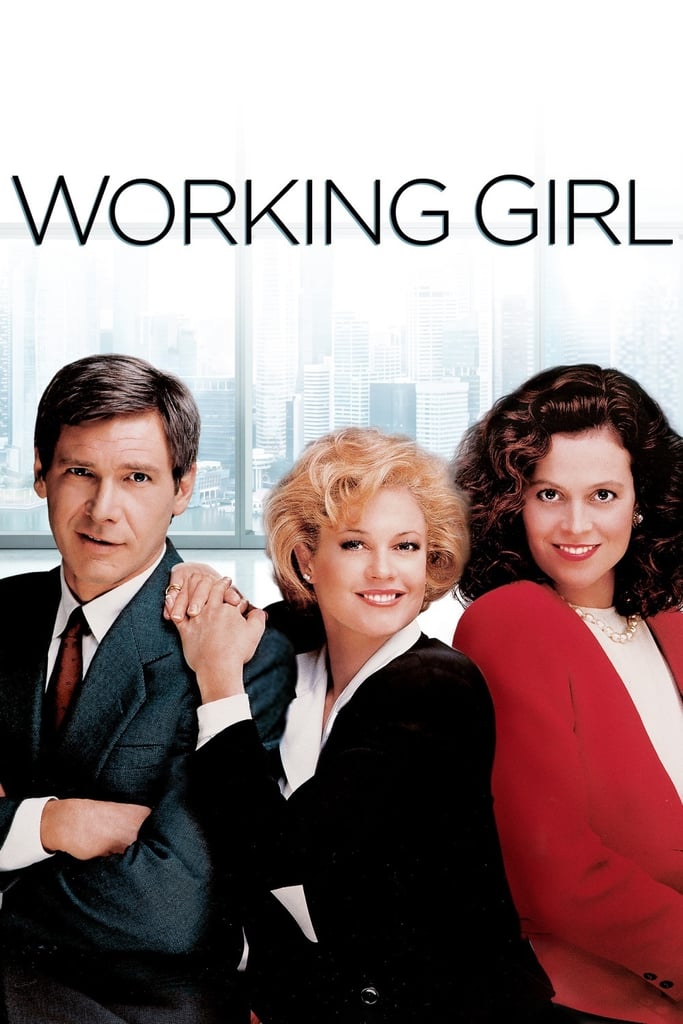 A secretary gives her boss, Katharine, an amazing business idea that she ends up stealing. After Katharine ends up in the hospital, Tess the secretary gets revenge by pretending to be her boss. Working Girl [169] stars Melanie Griffith, Sigourney Weaver, and Harrison Ford [170].
Gentlemen Prefer Blondes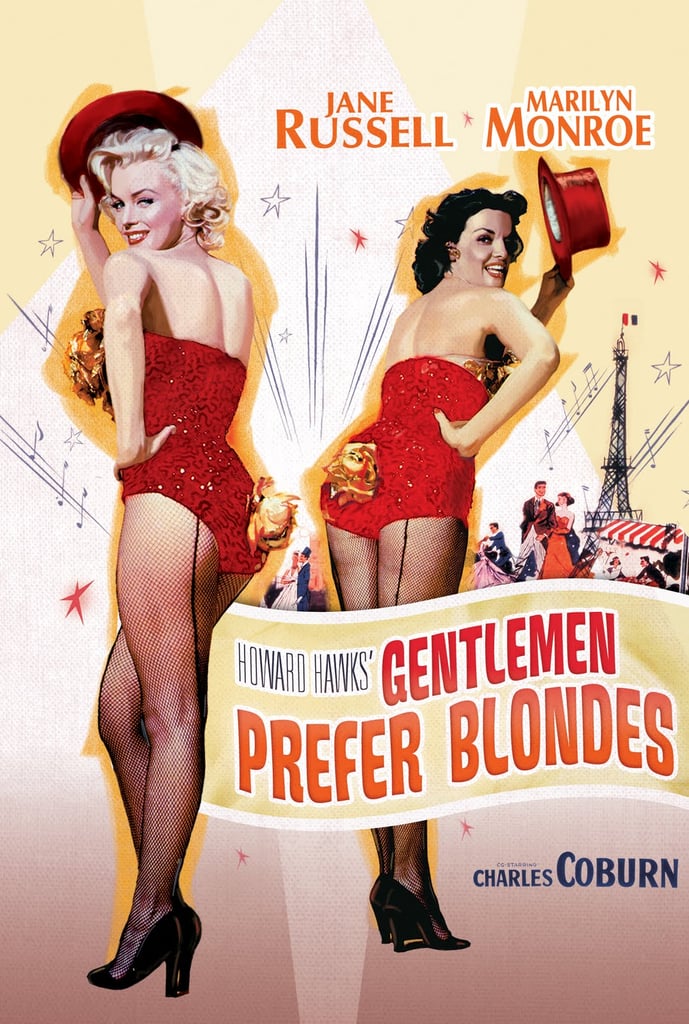 Gentlemen Prefer Blondes [171] is a musical starring Marilyn Monroe about two lounge singers on a cruise headed to Paris. They encounter their fair share of men and mishaps during their travels. Make sure to watch Monroe's performance of "Diamonds Are a Girl's Best Friend" — it's a classic.
Kate & Leopold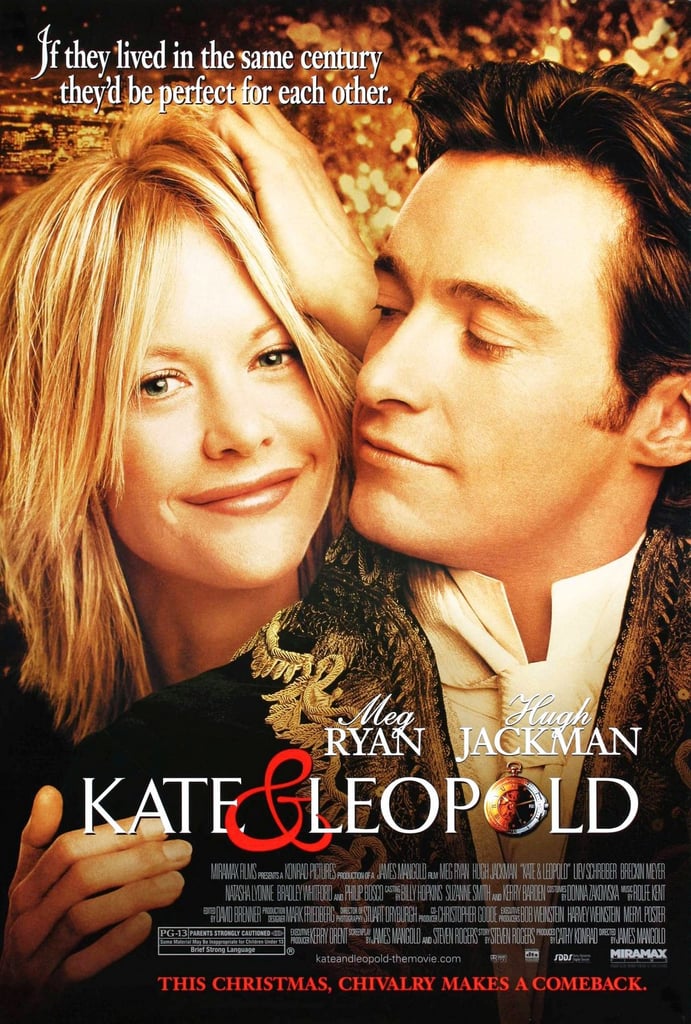 A nobleman from the 19th century time travels to present day and meets a woman who takes him under her wing in the Meg Ryan [172] and Hugh Jackman [173] rom-com Kate & Leopold [174].
Liberal Arts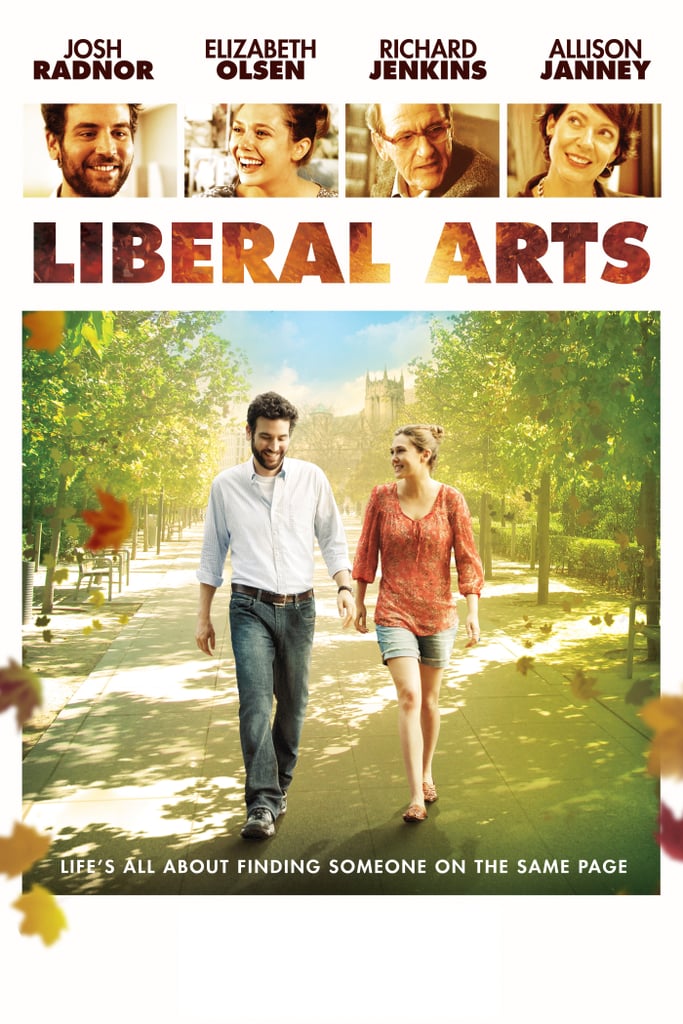 In Liberal Arts [175], Josh Radnor [176] plays a 30-something who visits his college for an event. He ends up meeting a college student who captures his attention.
Yours, Mine, and Ours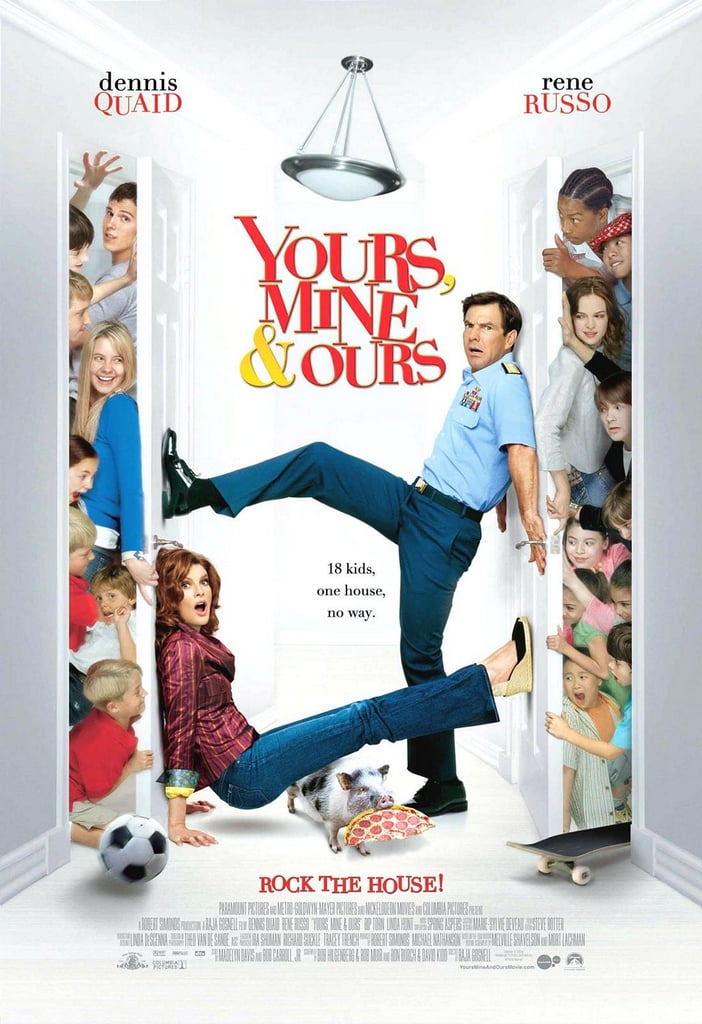 Coast Guard Admiral Frank Beardsley meets handbag designer Helen North and they quickly fall in love and decide to get married in Yours, Mine, and Ours [177]. Here's the catch — Frank has eight kids and Helen has 10. When they all move in together, things get interesting.
Great Expectations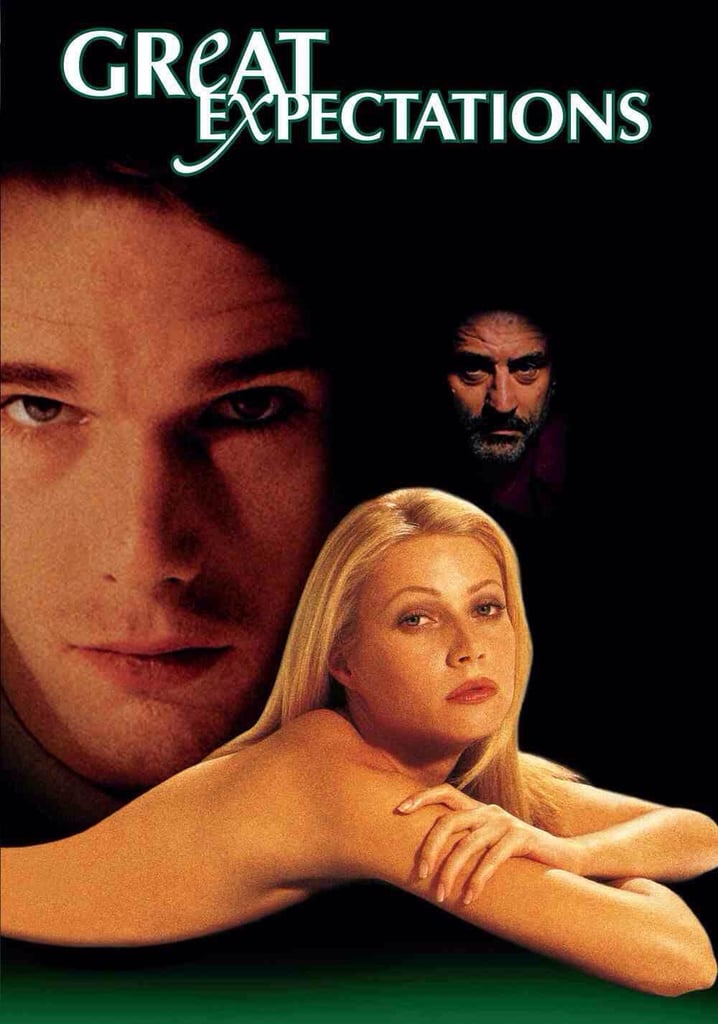 In the 1998 adaption of Great Expectations [178], starring Ethan Hawke [179] and Gwyneth Paltrow [180], a man runs into his old childhood love interest who plays with his emotions in cruel ways.
Just Friends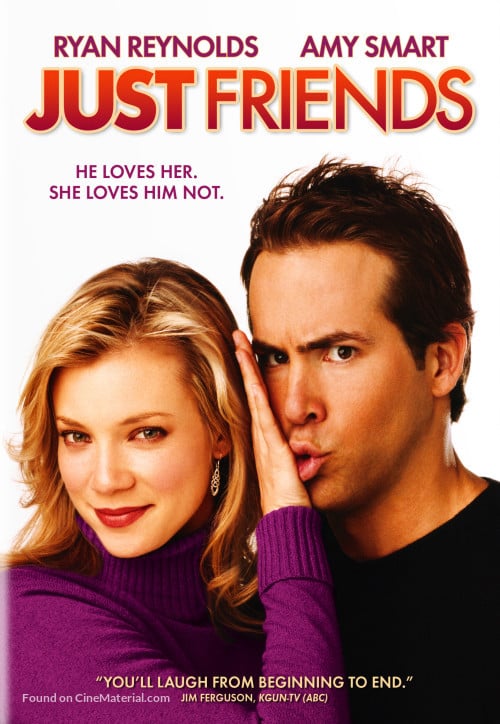 After losing a lot of weight and getting a successful career, a man (Ryan Reynolds [181]) visits his hometown for Christmas and runs into a woman who he always had a crush on. Just Friends [182] is a romantic comedy that is equal parts ridiculous and hilarious.