Grab some popcorn and settle in: it's time for a romantic movie marathon! We've rounded up a diverse selection of the best quirky rom-coms, tearjerker historical romances, steamy erotic films [1], and classic love stories for your viewing pleasure. We've got foreign flicks, new indie movies, and everything in between. Here are 101 romantic, sexy, funny, and sweet streaming Netflix movies to choose from.
Sliding Doors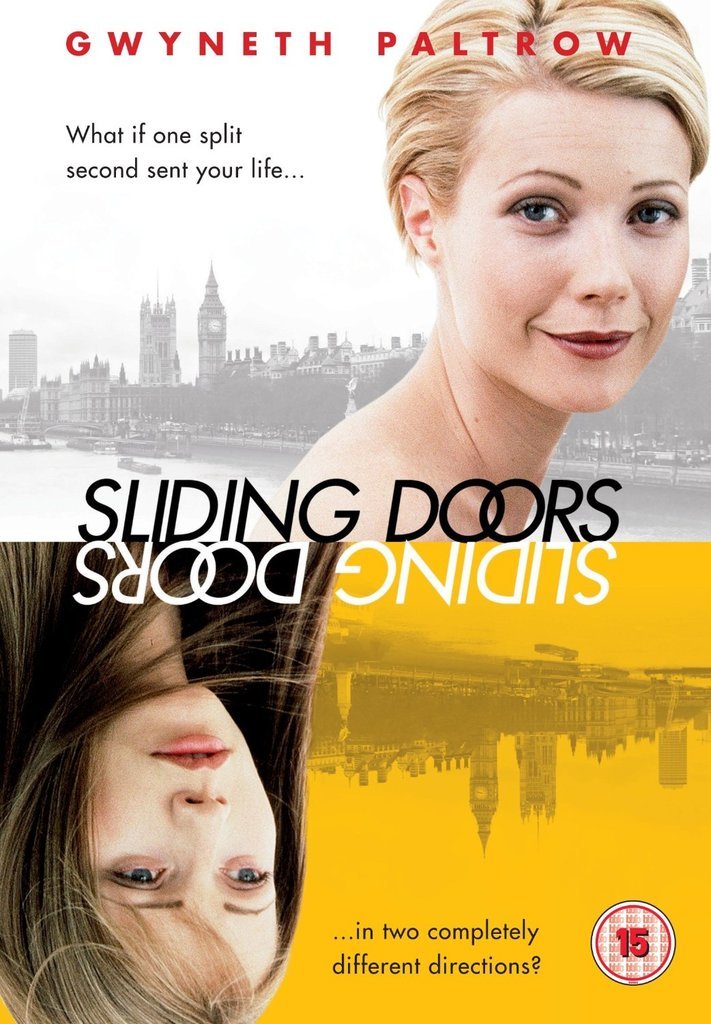 Gwyneth Paltrow [2] plays a woman whose life takes two drastically different paths in the sweet '90s romantic comedy Sliding Doors [3].
Bridget Jones's Diary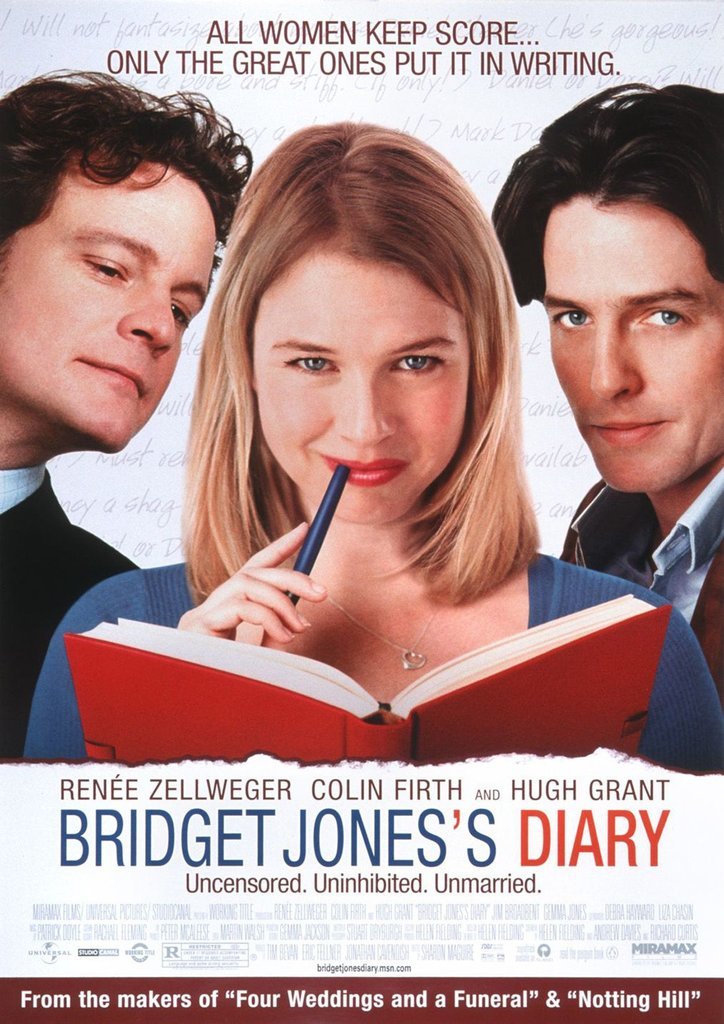 Does it get any better than the hilarious British rom-com Bridget Jones's Diary [4]? I think not.
My Best Friend's Wedding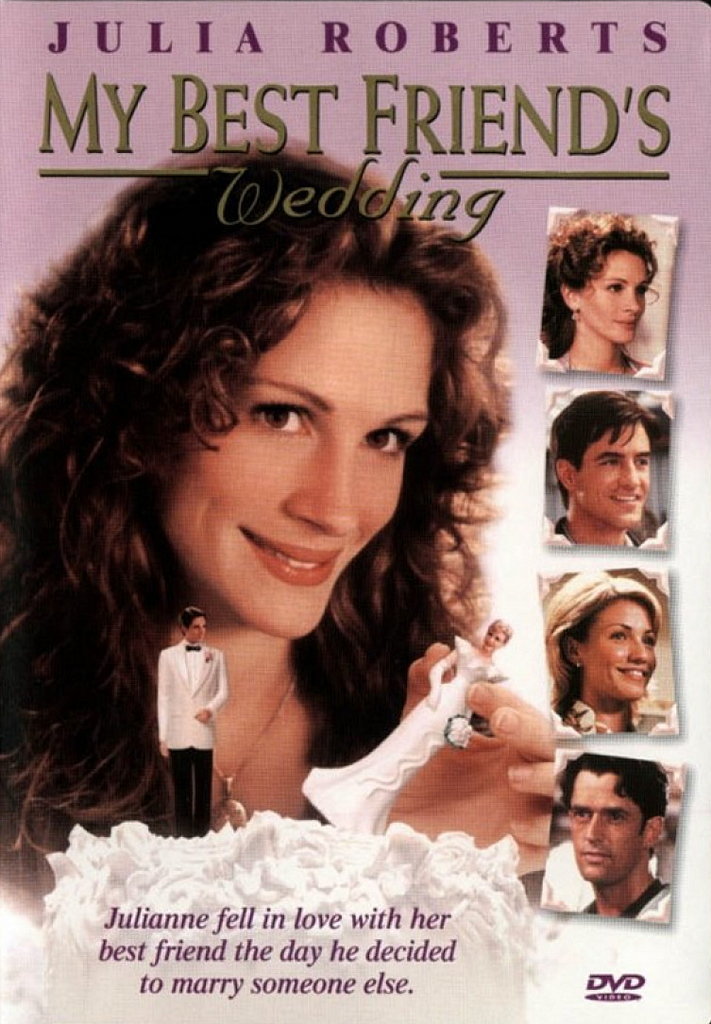 Julia Roberts [5] stars as a woman realizing too late that she's in love with her betrothed best guy friend in the classic '90s rom-com My Best Friend's Wedding [6].
Comet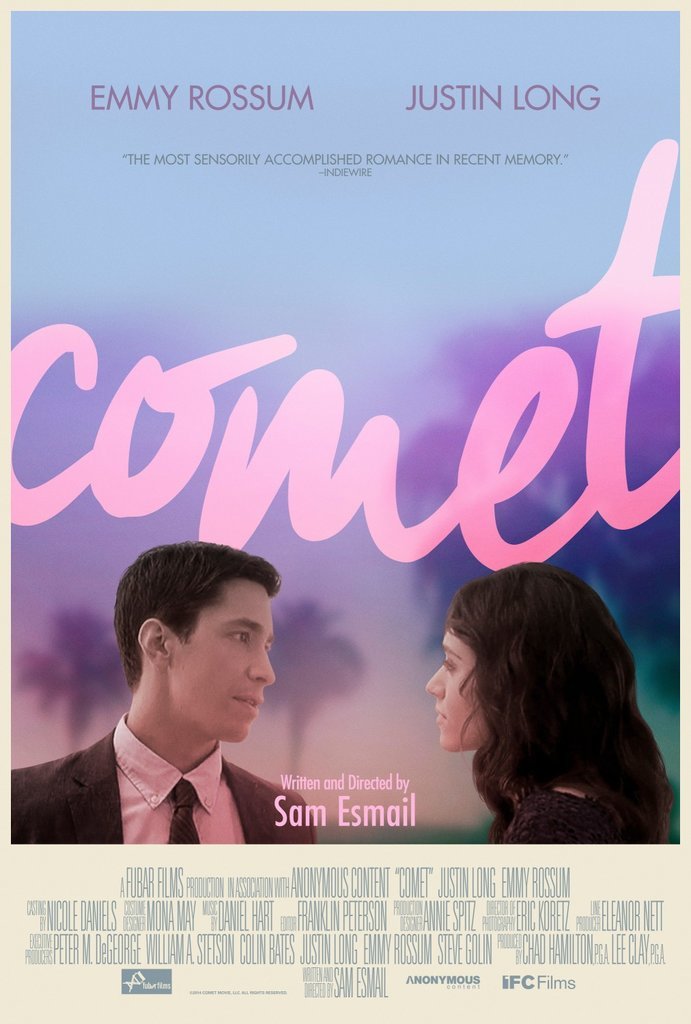 Justin Long [7] and Emmy Rossum star in the indie romantic comedy Comet [8] as a couple falling in love in parallel universes.
Can't Buy Me Love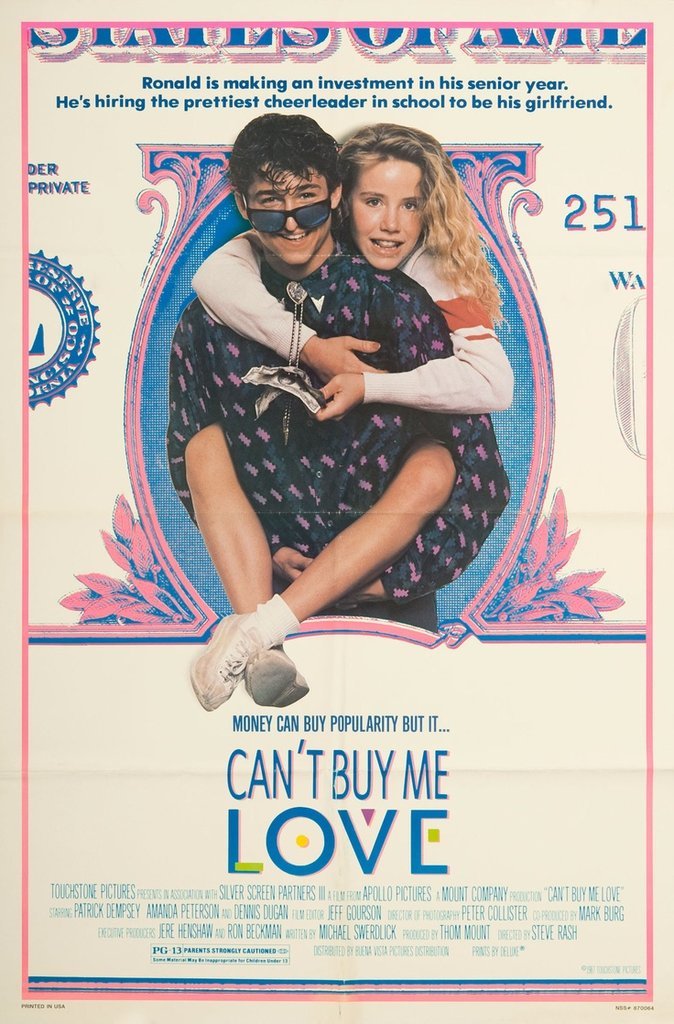 Can't Buy Me Love [9] is an '80s romantic comedy starring a very young Patrick Dempsey [10] as a teen who pays a popular girl to date him.
Adore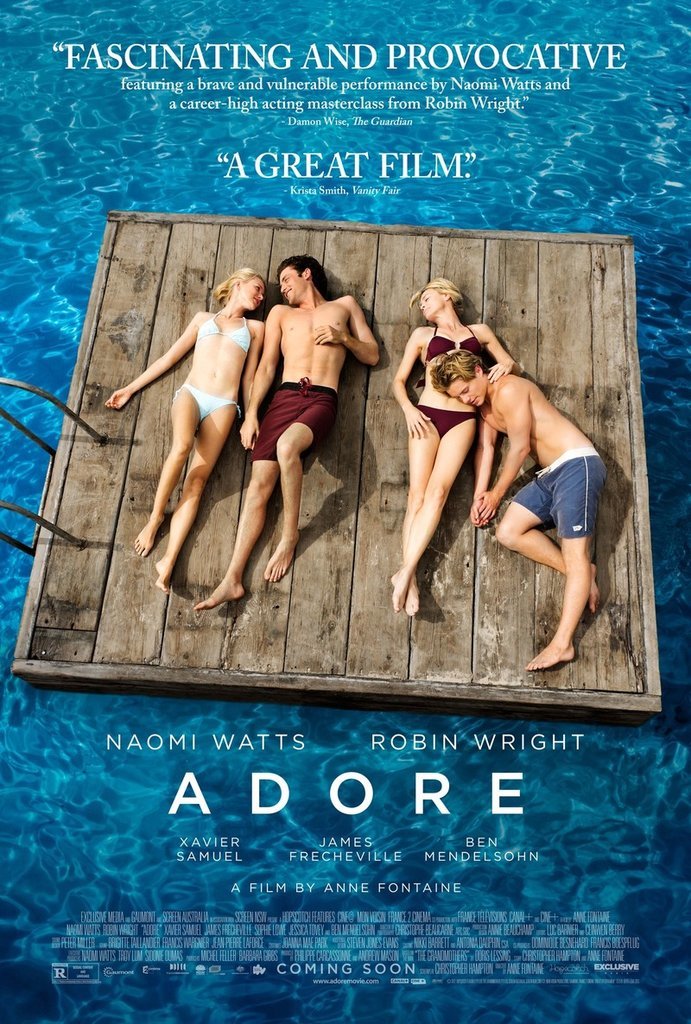 Naomi Watts [11] and Robin Wright play childhood best friends who begin sexual relationships with each other's teenage sons in the twisted and steamy drama Adore [12].
On the Road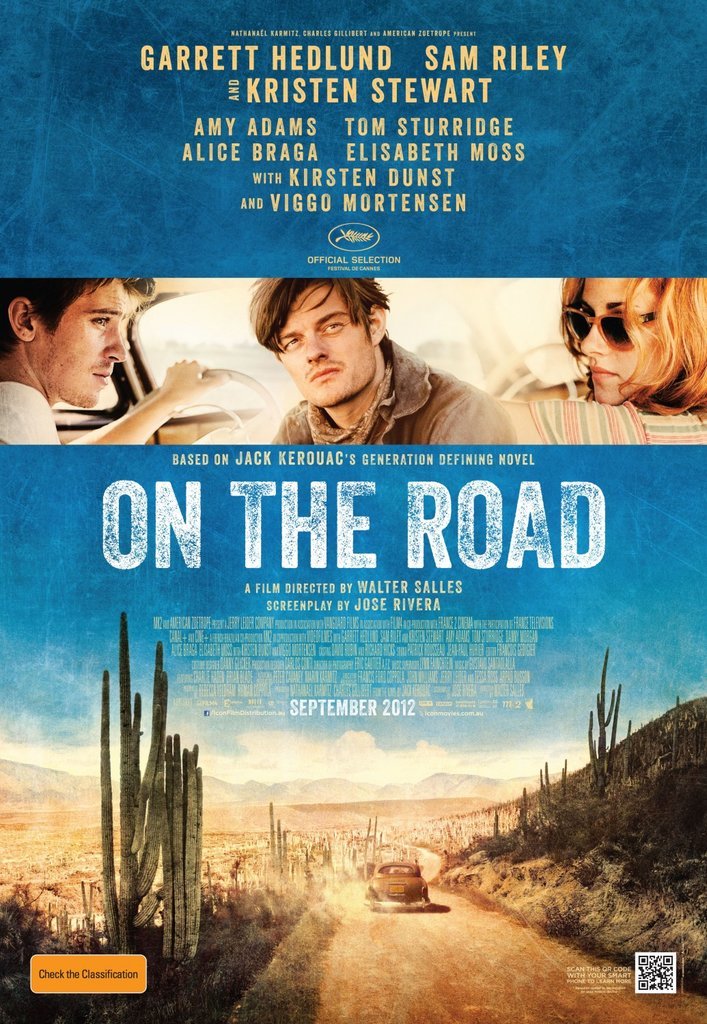 Garrett Hedlund, Kristen Stewart [13], and Sam Riley have a couple of hot and heavy threesomes — including one in a car — in the dramatic adaptation On the Road [14].
Perfect Sense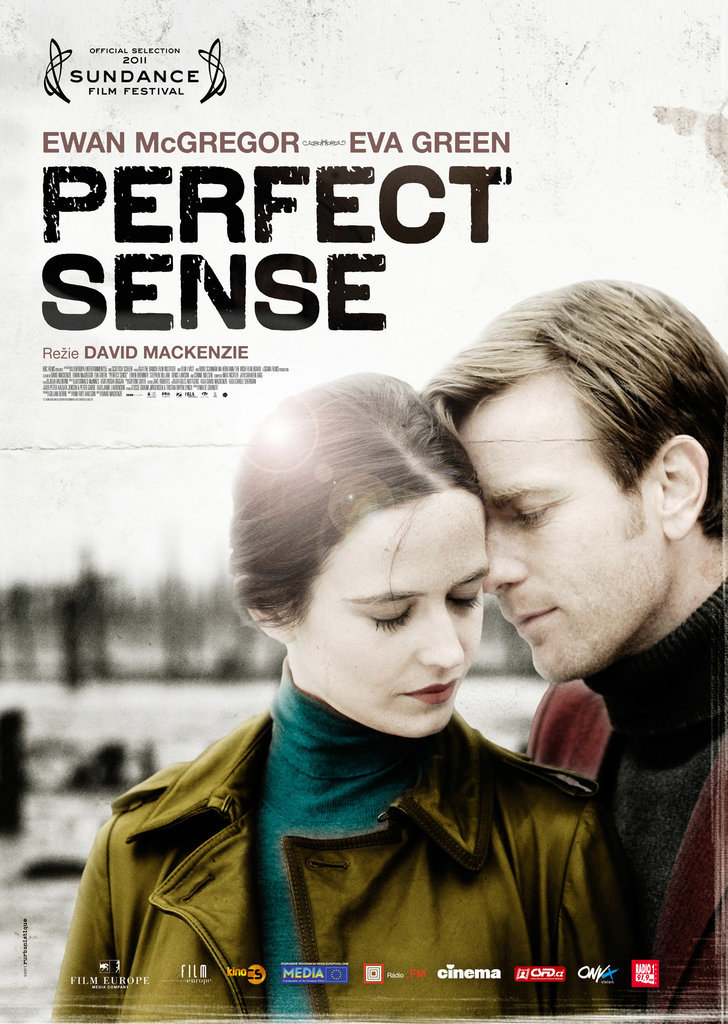 The romantic thriller Perfect Sense [15] stars two actors not ashamed of onscreen nudity, Ewan McGregor [16] and Eva Green, as an epidemiologist and a chef who fall in love amidst a plague that causes people to lose their senses.
In Secret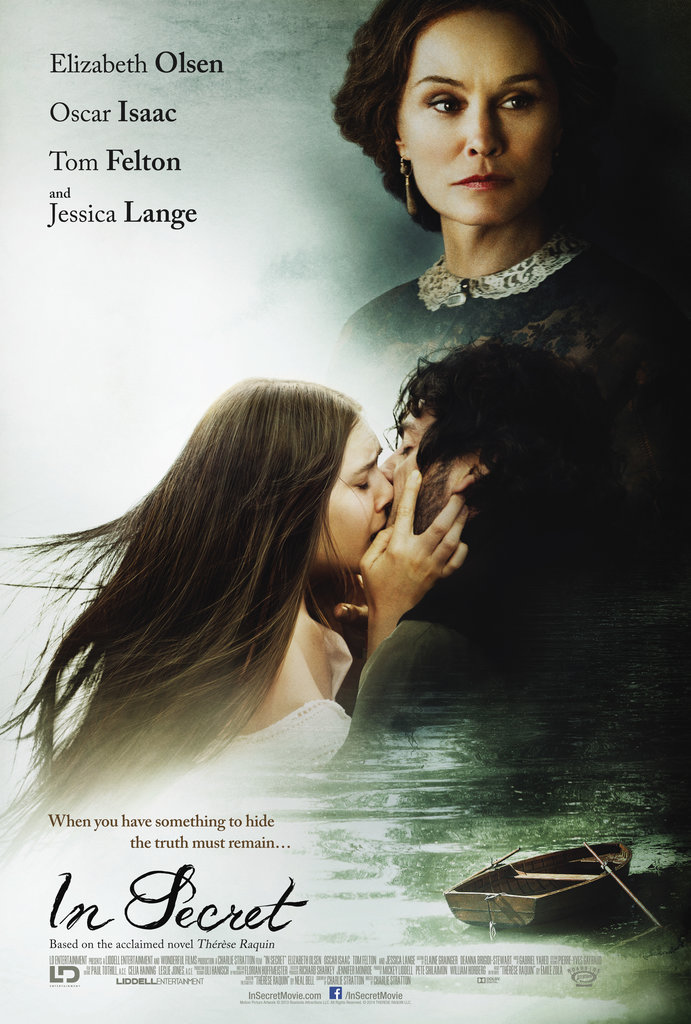 Based on the novel Thérèse Raquin, In Secret [17] is a hot and heavy period drama starring Elizabeth Olsen as an unhappy wife and Oscar Isaac as her lover.
Seeking a Friend For the End of the World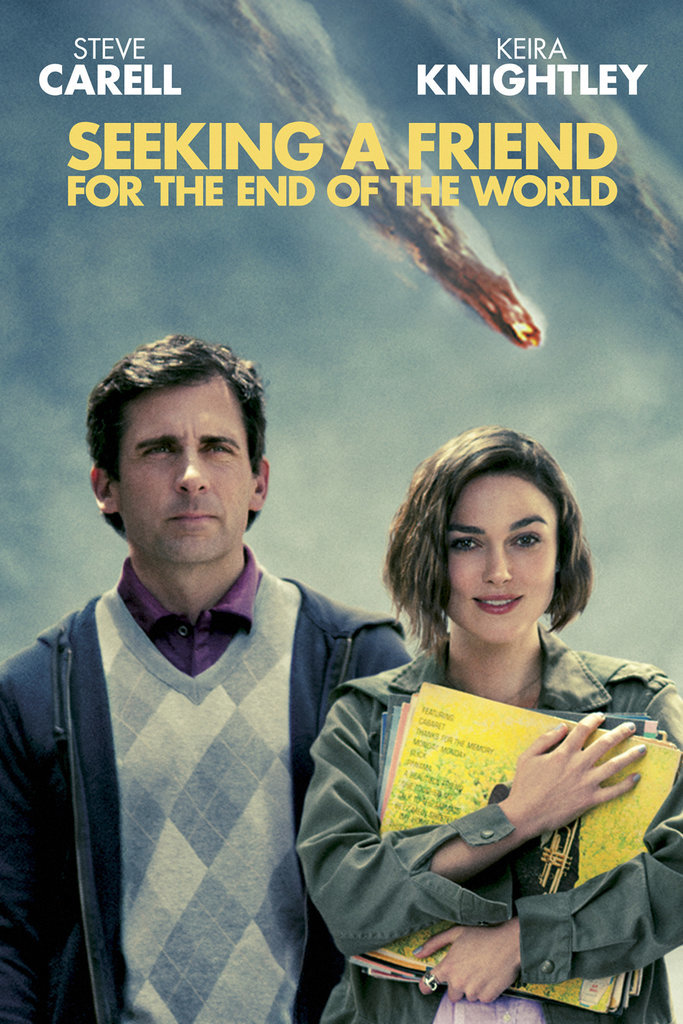 Steve Carell [18] and Keira Knightley [19] star as a man hoping to reunite with an old flame before the world ends and the woman who joins him along for the ride in the romantic comedy Seeking a Friend For the End of the World [20].
Leap Year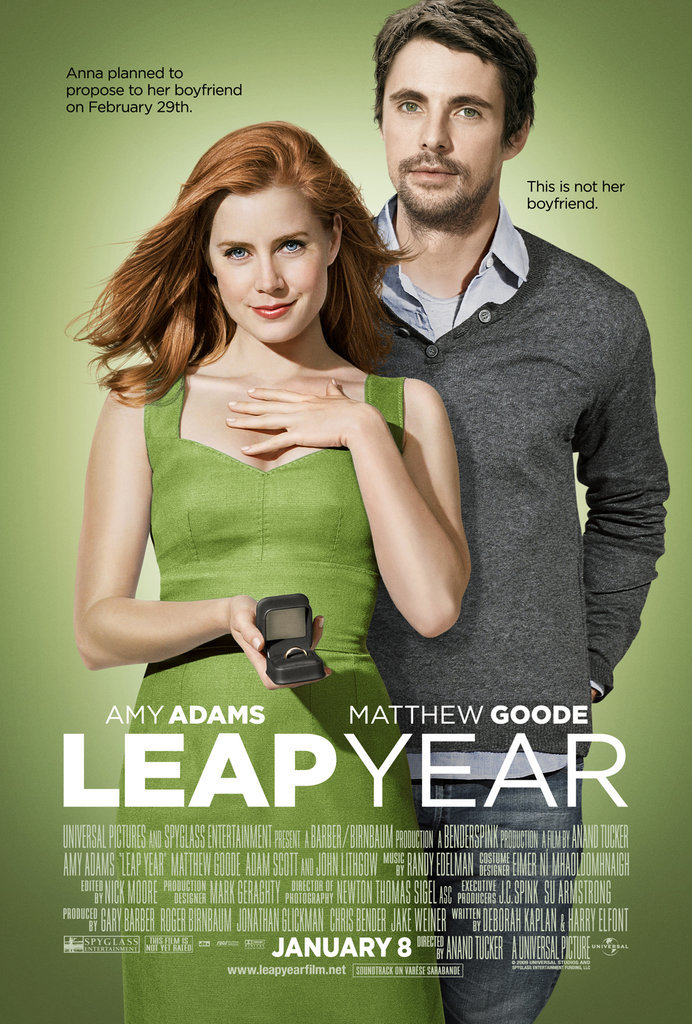 Amy Adams [21] plays a woman who travels to Ireland with plans to propose to her boyfriend in the romantic comedy Leap Year [22].
They Came Together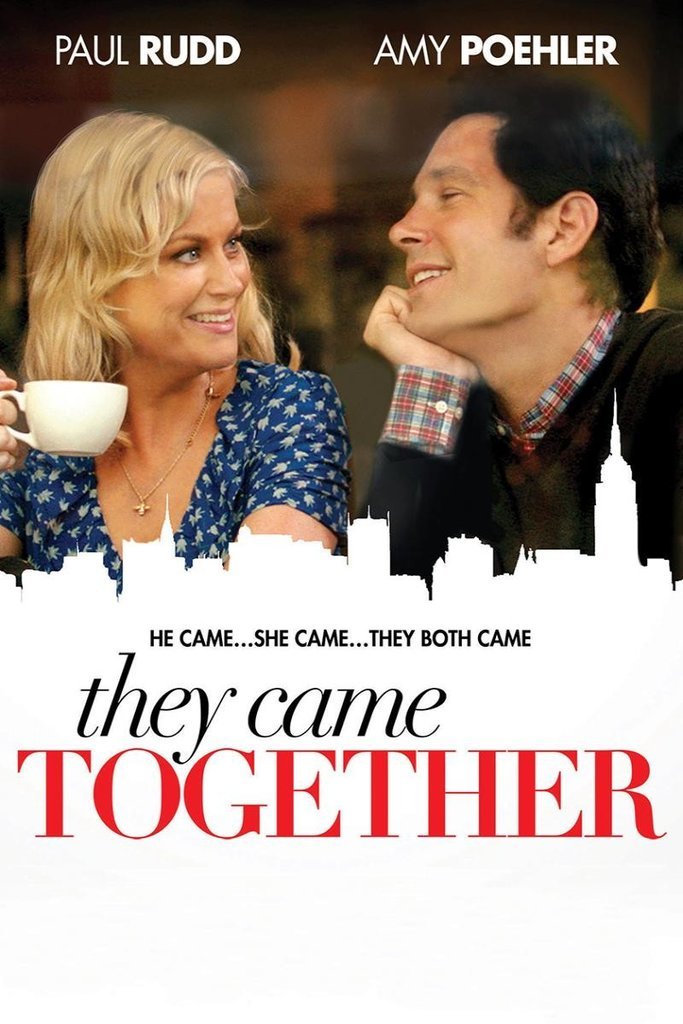 Amy Poehler [23] and Paul Rudd [24] star in the rom-com spoof They Came Together [25].
Serena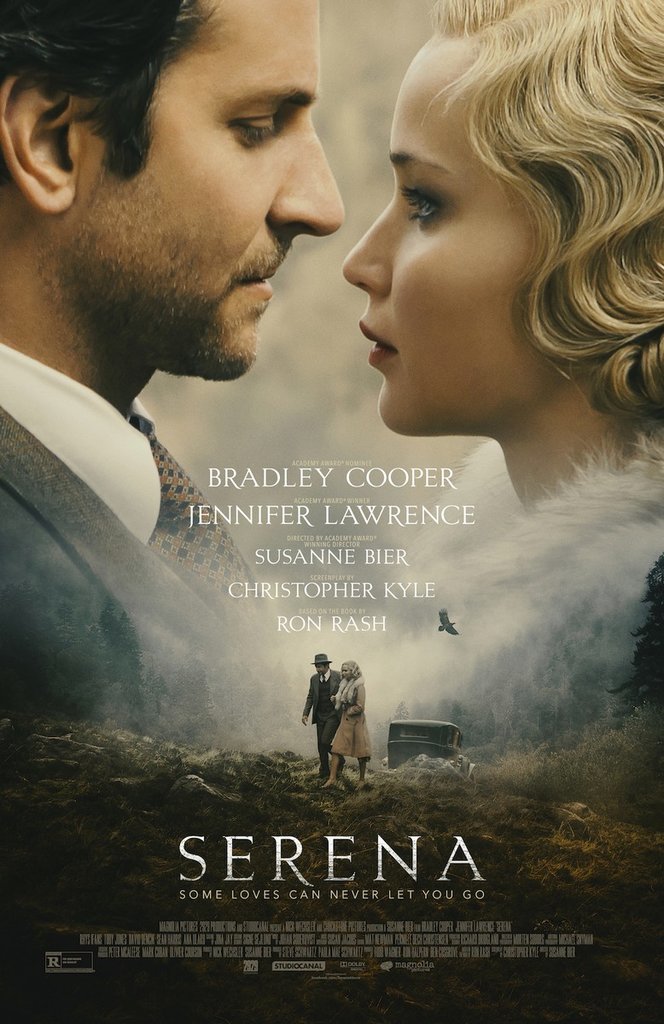 Bradley Cooper [26] and Jennifer Lawrence play a ambitious newlywed couple who face some serious bumps in their marriage in the Depression-era set romantic drama Serena [27].
Best of Me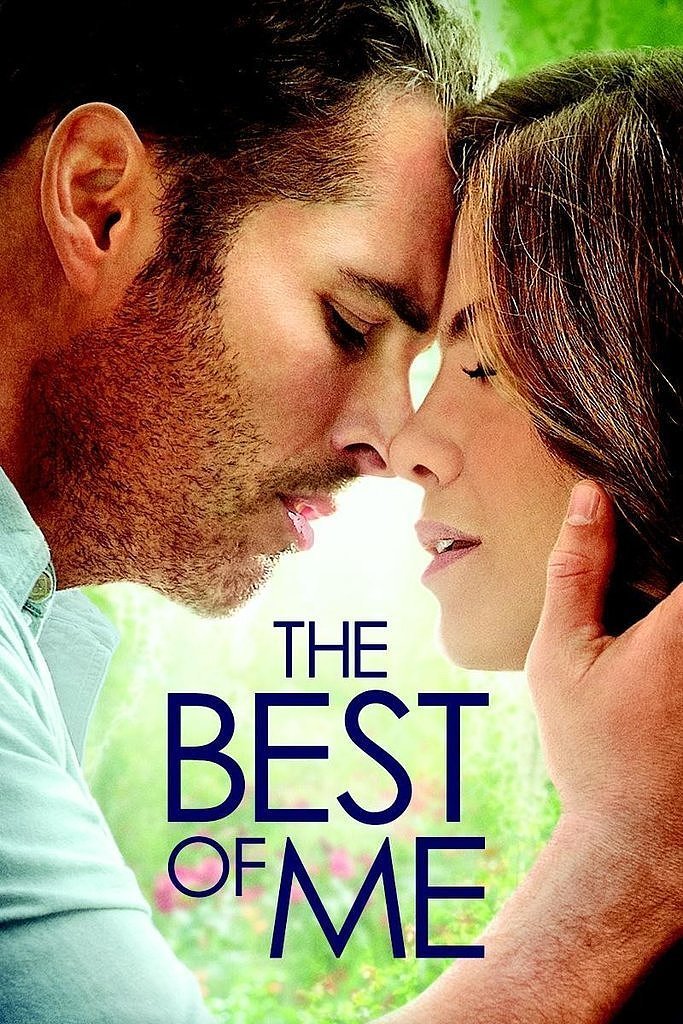 Michelle Monaghan and James Marsden play former high-school sweethearts who reunite in the Nicholas Sparks adaptation The Best of Me [28].
Boy Meets Girl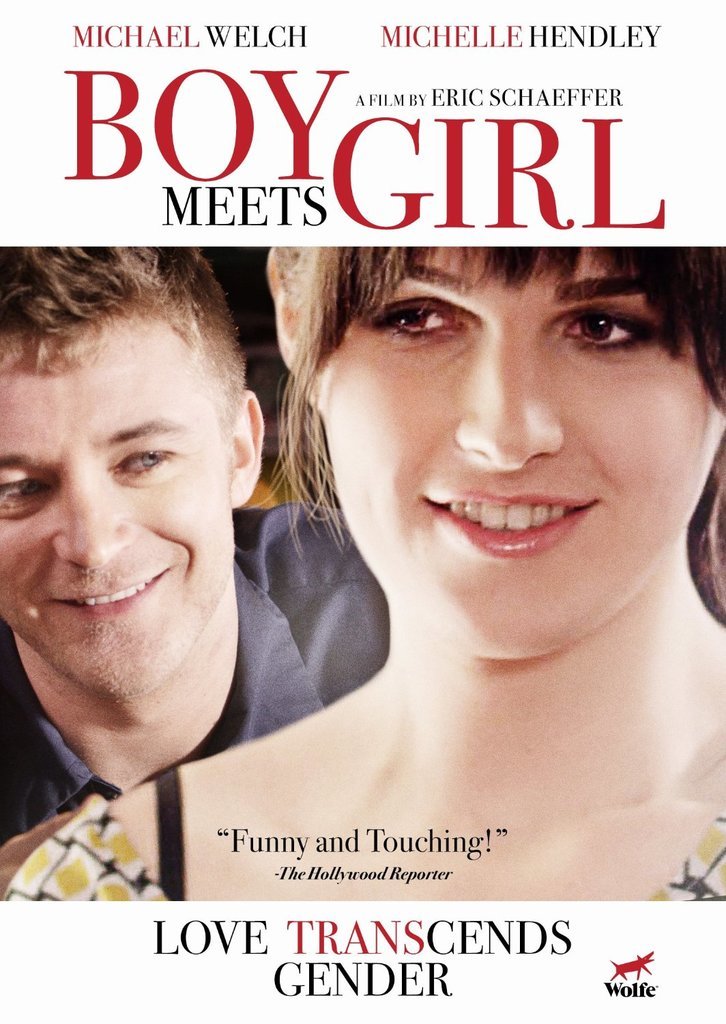 Transgender actress Michelle Hendley [29] stars in the romantic comedy Boy Meets Girl [30] about a trans woman who falls for another woman as well as her best guy friend.
Cafe de Flore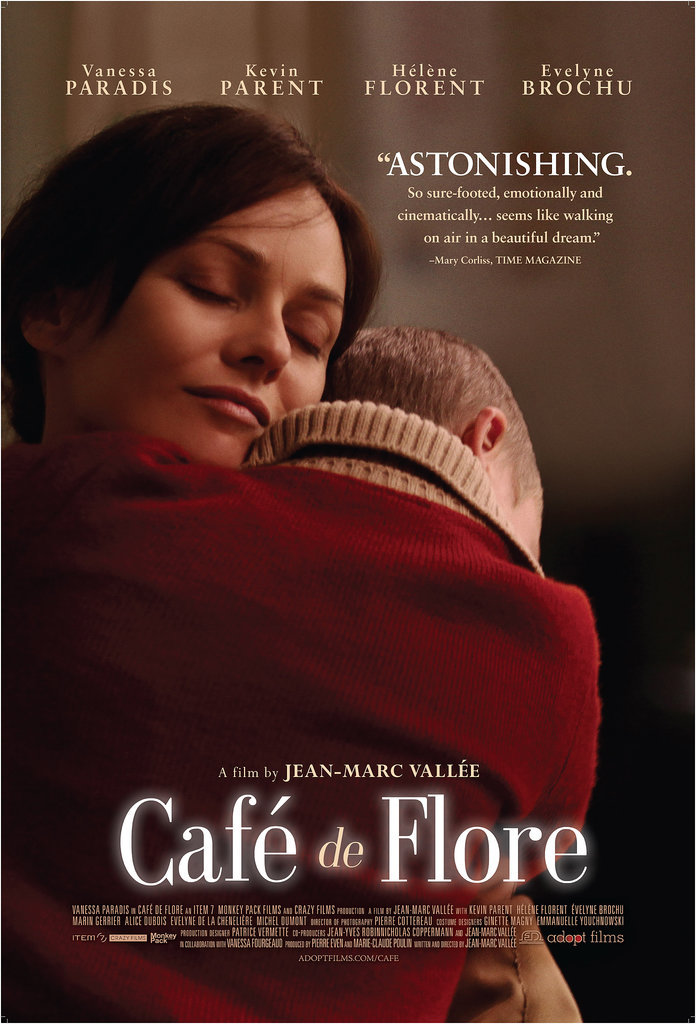 Starring Vanessa Paradis, Cafe de Flore [31] is an emotional romantic drama that follows two stories, decades apart, in Paris and in Montreal — one about a mother and son, the other about a divorced couple.
Sunflower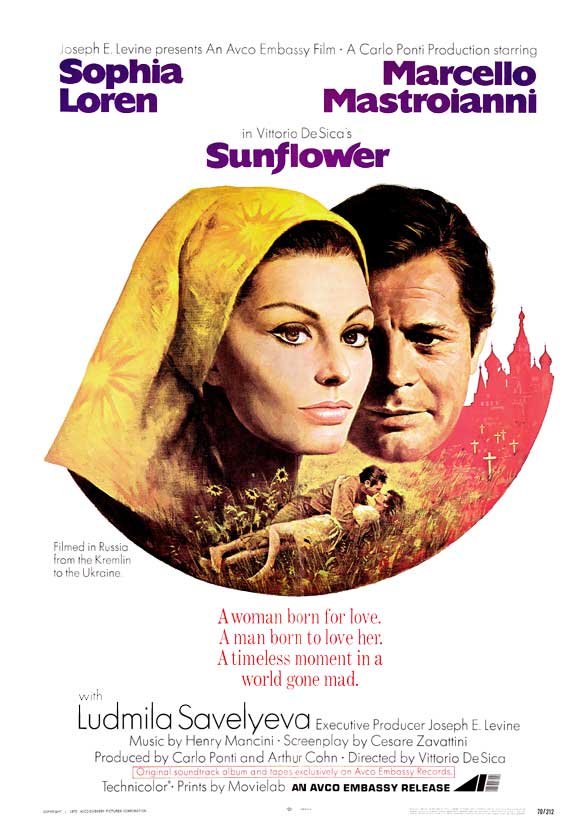 In 1970's Sunflower [32], a woman visits Russia years after her husband is reported missing in action, only to find that he's still alive.
Ghost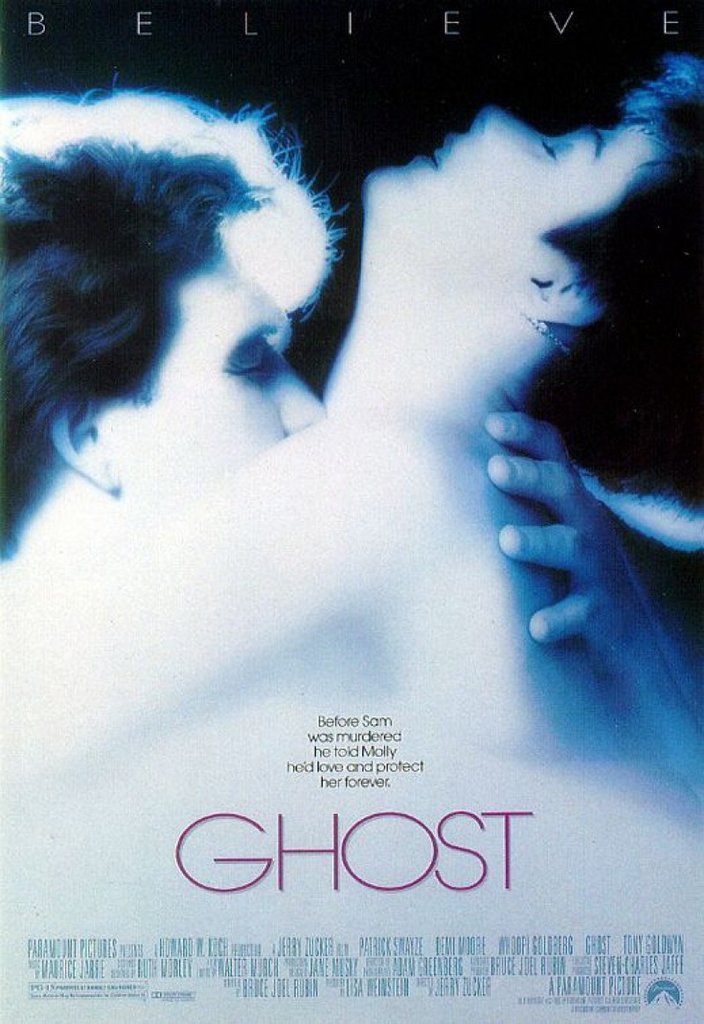 While more romantic than scary, the 1990 supernatural thriller Ghost [33] does involve murder and a haunted, brokenhearted lover.
The Piano Teacher
An uptight piano teacher with some kinky proclivities begins an affair with one of her students in The Piano Teacher [34].
Ridicule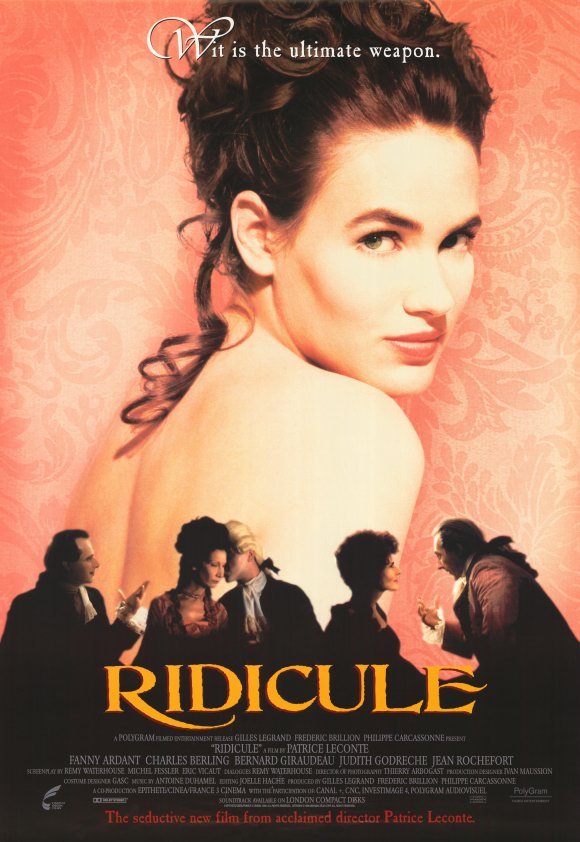 Nominated for the Academy Award for best foreign film in 1996, Ridicule [35] takes place during the reign of Louis XVI of France. The film follows a nobleman who travels to Versailles and gets caught up in a love triangle.
Cinema Paradiso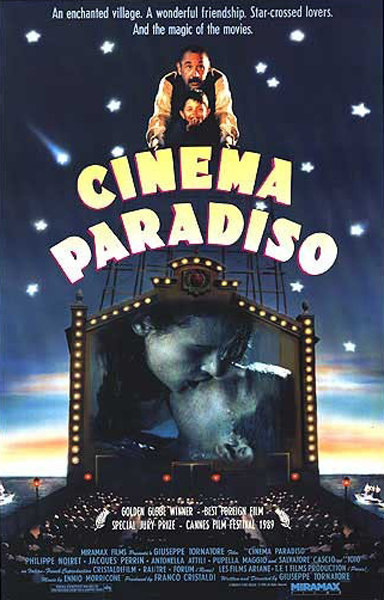 Giuseppe Tornatore's Oscar-winning Cinema Paradiso [36] follows a handsome Sicilian boy Salvatore who leaves home to follow his dreams. And, of course, there's a steamy romance that complicates everything tenfold.
I Give It a Year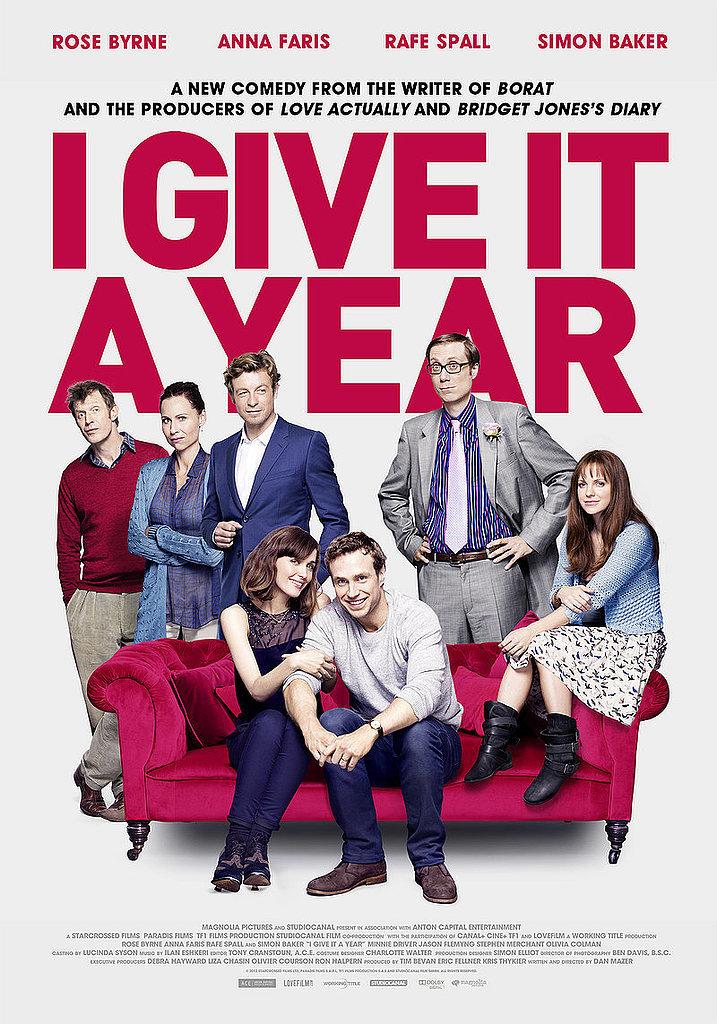 If you love a good British rom-com, 2013's I Give It a Year [37] — about newlyweds whose marriage begins to deteriorate soon after the wedding [38] — is for you. Plus it stars Rose Byrne and Anna Faris [39].
New York, I Love You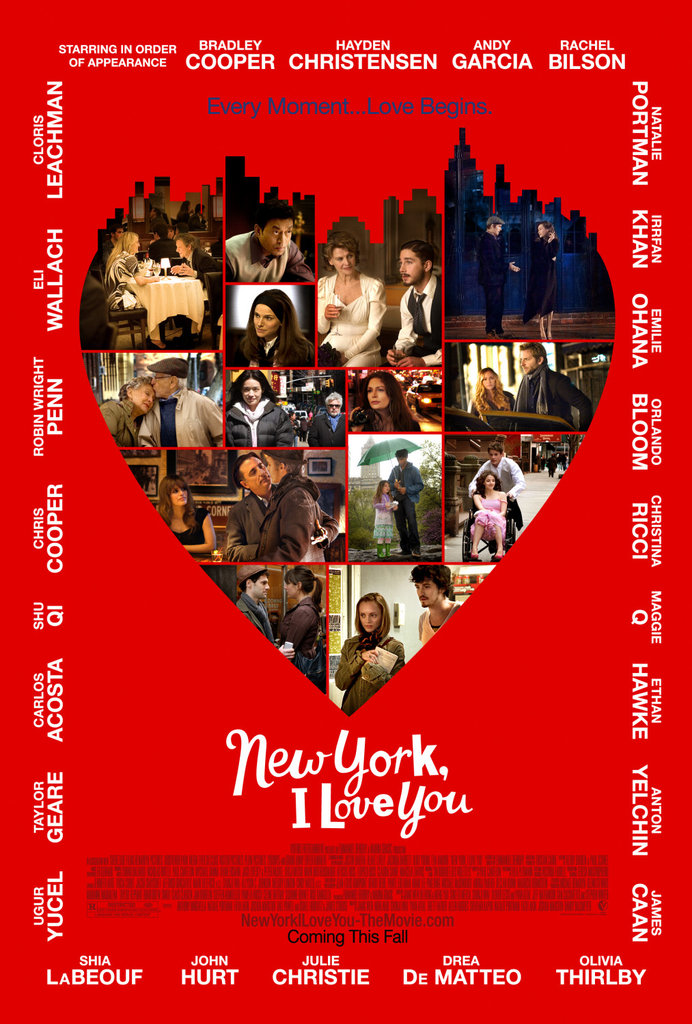 New York, I Love You [40] (2008) tells several stories of big-city love with a star-studded cast that includes Bradley Cooper [41], Natalie Portman [42], Justin Bartha [43], and Shia LaBeouf [44].
Let the Right One In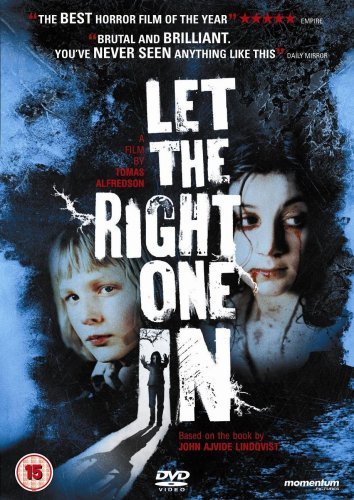 Swedish horror film Let the Right One In [45] (2008) is a new twist on the blood-sucking genre, as it follows the unlikely friendship (and blossoming romance) between two young misfits, including one who happens to be a vampire.
The Very Thought of You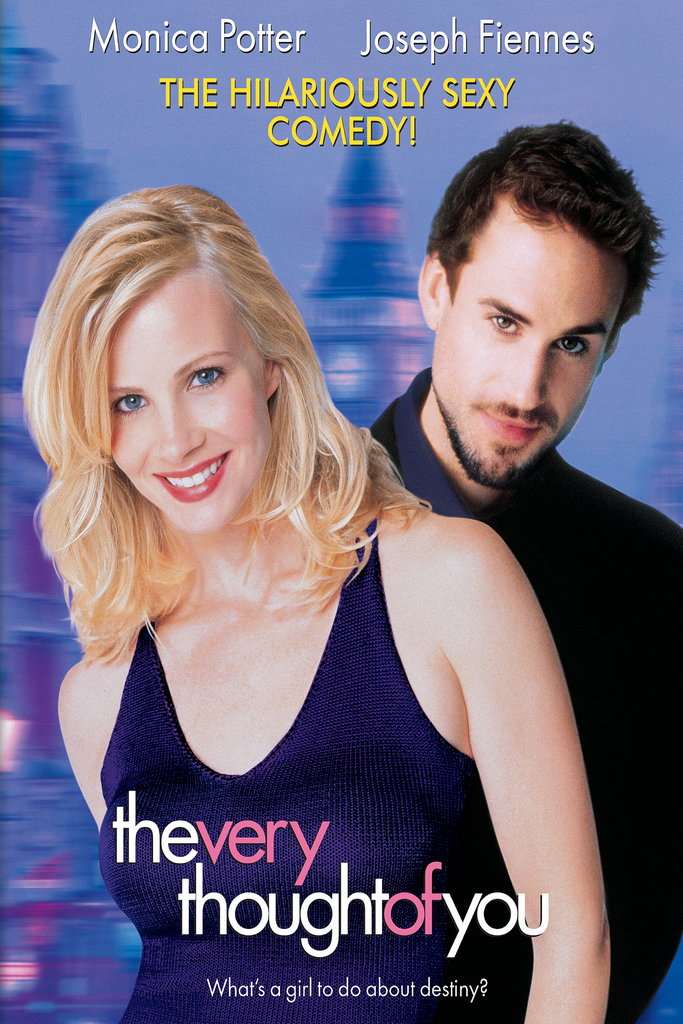 In The Very Thought of You [46], Monica Potter plays an American in London who ends up falling for three men that she doesn't know are actually best friends.
The Nightmare Before Christmas
In Tim Burton's The Nightmare Before Christmas [47] (1993) Sally falls in love with Jack Skellington, the king of Halloweentown, but doesn't know how to tell him how she feels. Instead, she helps him try to take over Christmas and defeat Oogie Boogie.
Ginger and Cinnamon
The comedy Ginger and Cinnamon [48] (2003) tells the story of a woman who — just out of a relationship — brings her niece to a gorgeous Greek resort for vacation. When the 14-year-old starts talking about a new guy, her aunt is shocked to find out that it's her ex.
The Wings of the Dove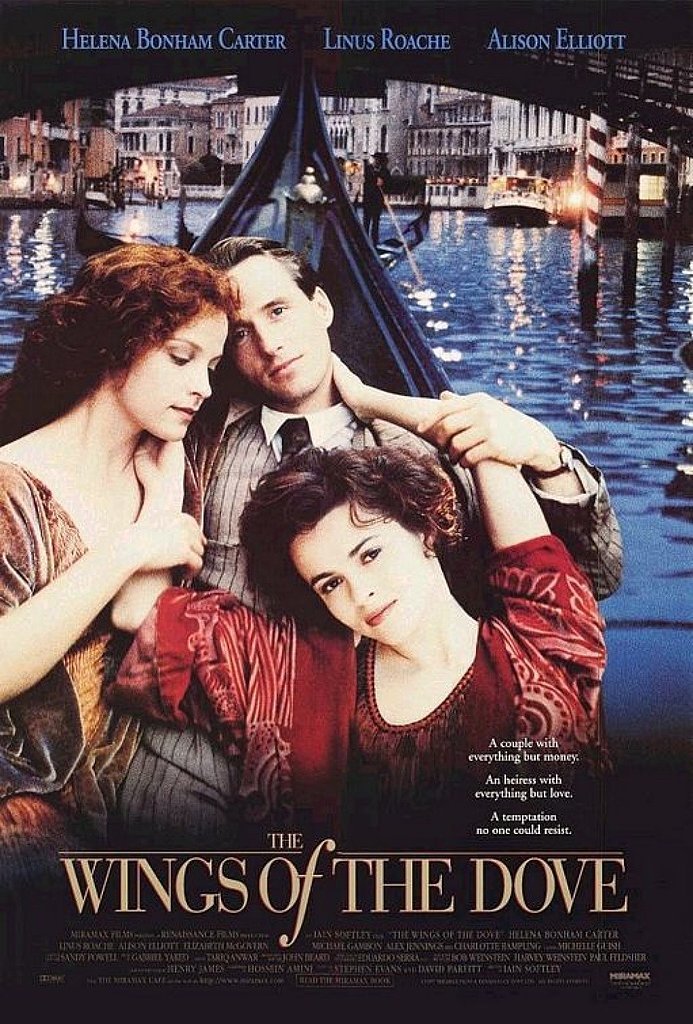 Helena Bonham Carter stars as a woman whose aunt is trying to marry her off to someone wealthy in the romantic period drama The Wings of the Dove [49], based on the 1902 novel of the same name.
Yesterday, Today and Tomorrow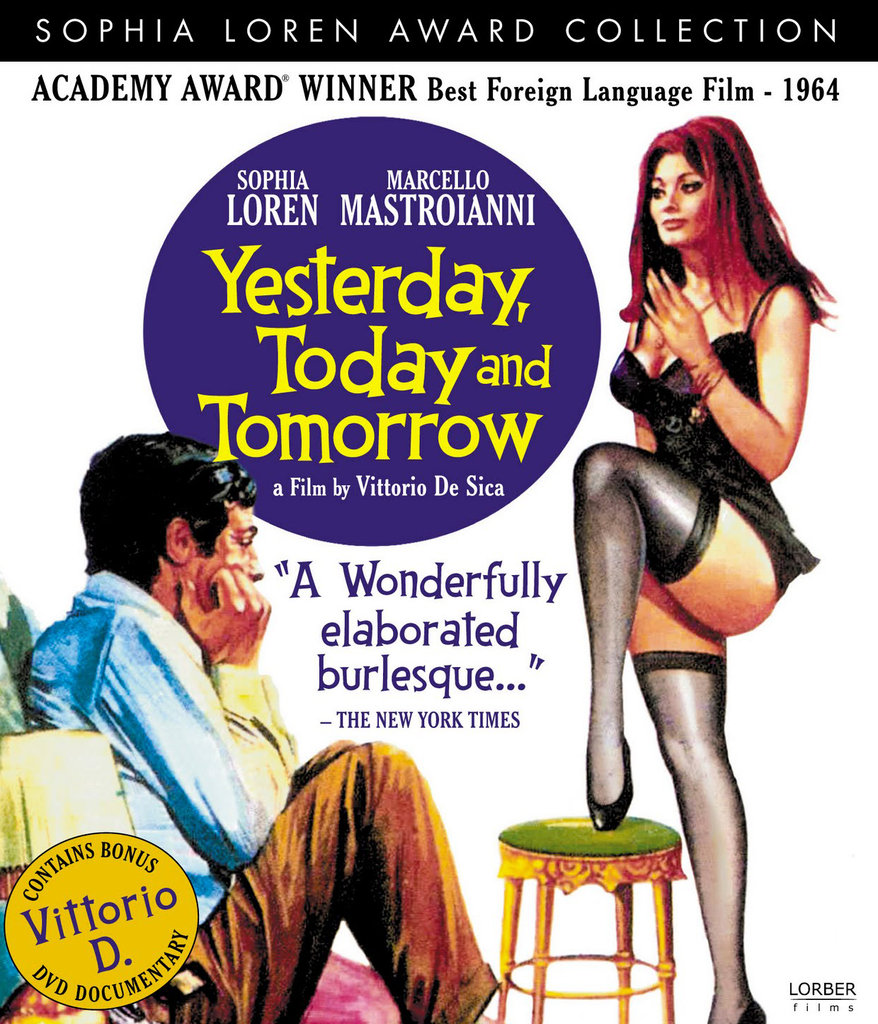 Sophia Loren and Marcello Mastroianni star in 1963's Oscar-winning comedy Yesterday, Today and Tomorrow [50], a trio of sex-related stories.
Cherry Blossoms
All is not what it seems in 2008's Cherry Blossoms [51], the story of a wife who takes her dying husband to Berlin to visit their children. The catch? The husband doesn't know he has a fatal illness, and the wife may be holding more back from the family.
Indecent Proposal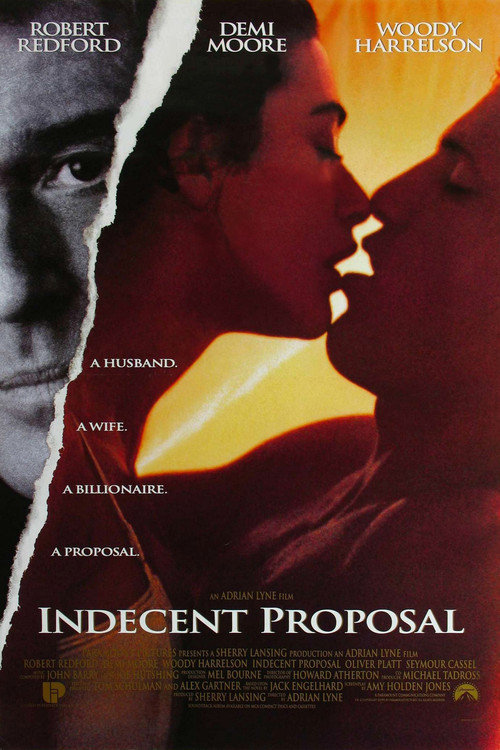 A wife and her husband must decide together if she should spend one night with another man for $1 million in Indecent Proposal [52].
Crossroads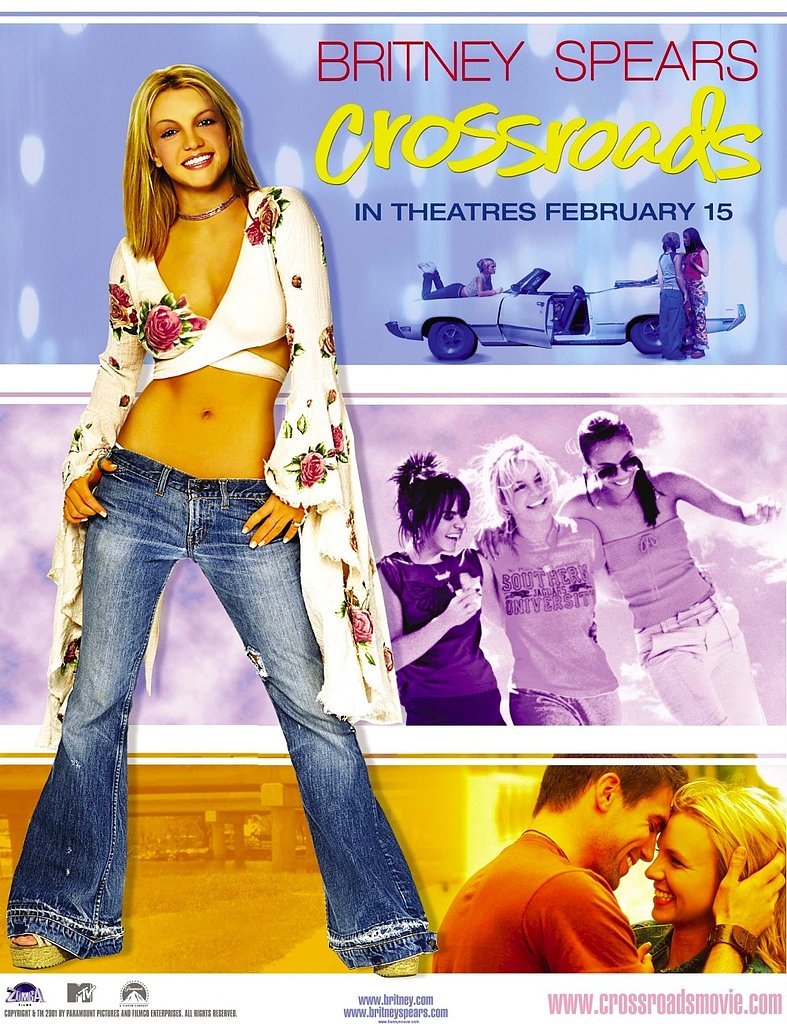 Britney Spears [53] tests friendships and new love as she road trips with Zoe Saldana [54] and Taryn Manning in the 2002 comedy Crossroads [55] that's perfect for watching with your BFFs.
Restoration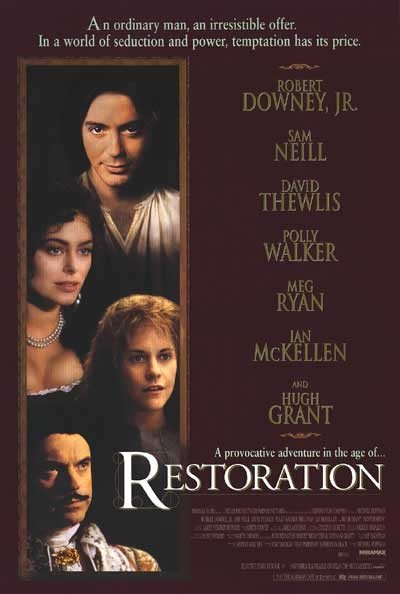 Restoration [56] (1995) stars Robert Downey Jr., Meg Ryan [57], and Ian McKellen. After saving someone's life, a young doctor is asked to join King Charles's court and marry the ruler's mistress.
Moondance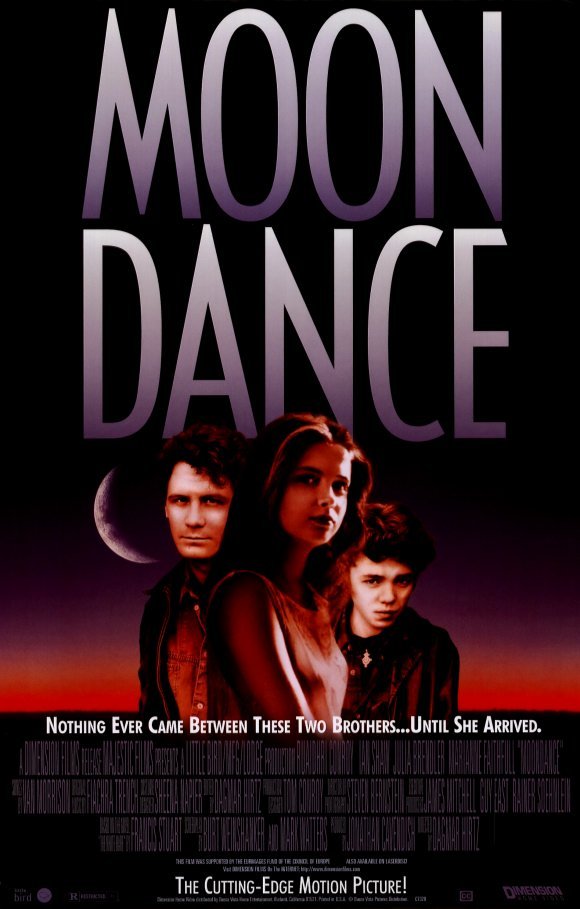 In the 1995 film Moondance [58], two Irish teen brothers both fall for a young German tourist visiting their town. Jealousy and heartache ensue.
Behaving Badly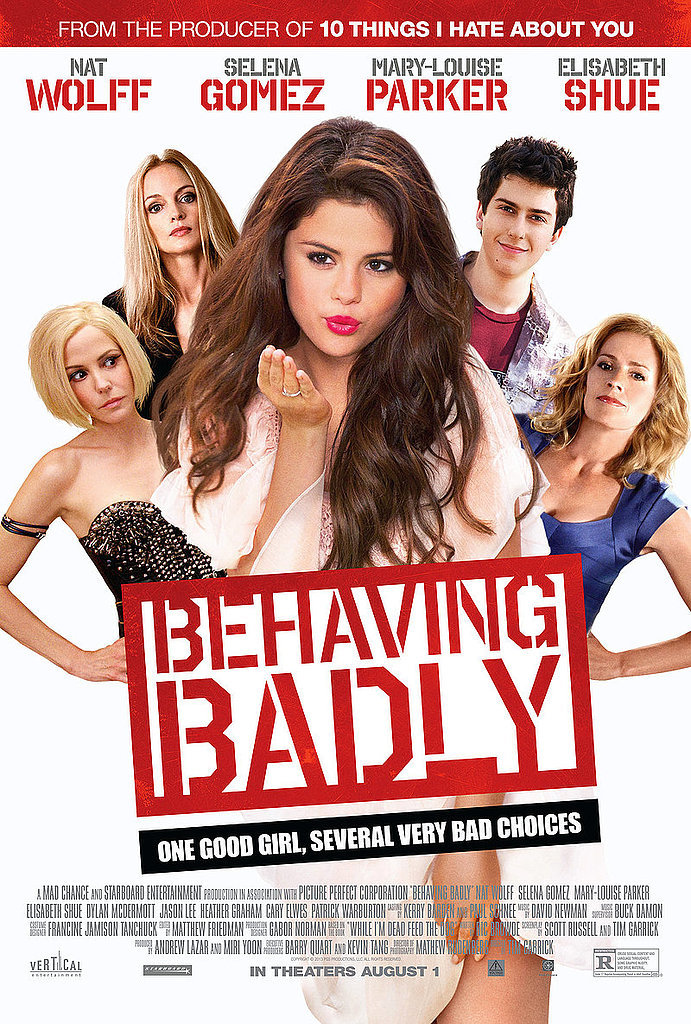 Selena Gomez [59] and Nat Wolff star in the teen rom-com Behaving Badly [60] about a cool girl who falls for the dorky guy.
Fatal Attraction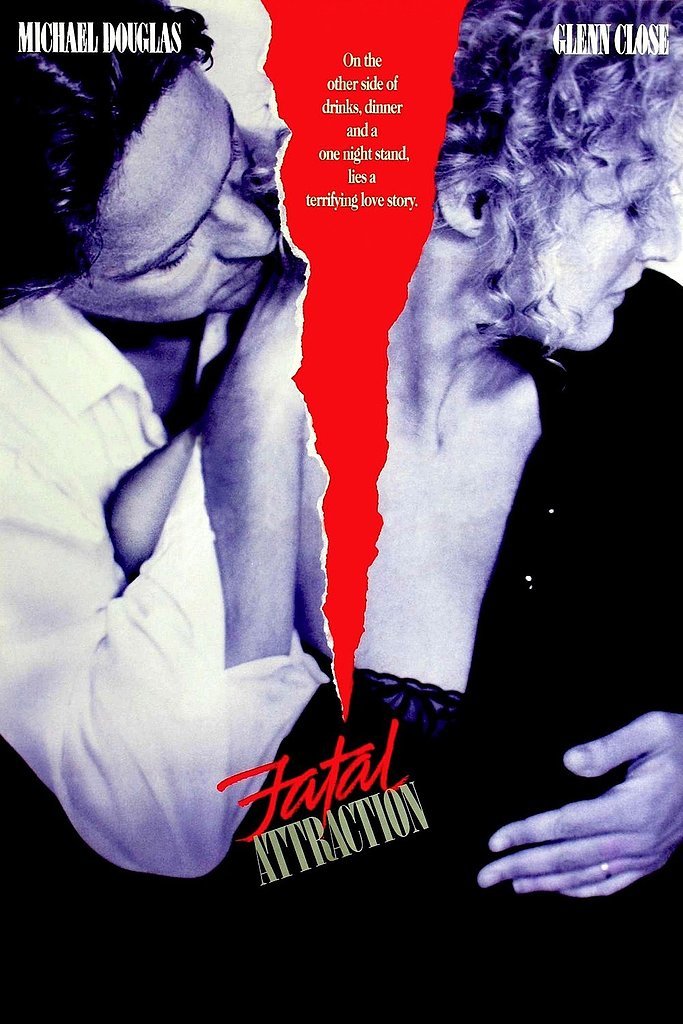 A married man's sex-filled weekend affair takes a turn toward the dangerous in the erotic thriller Fatal Attraction [61].
Nymphomaniac: Volume I and II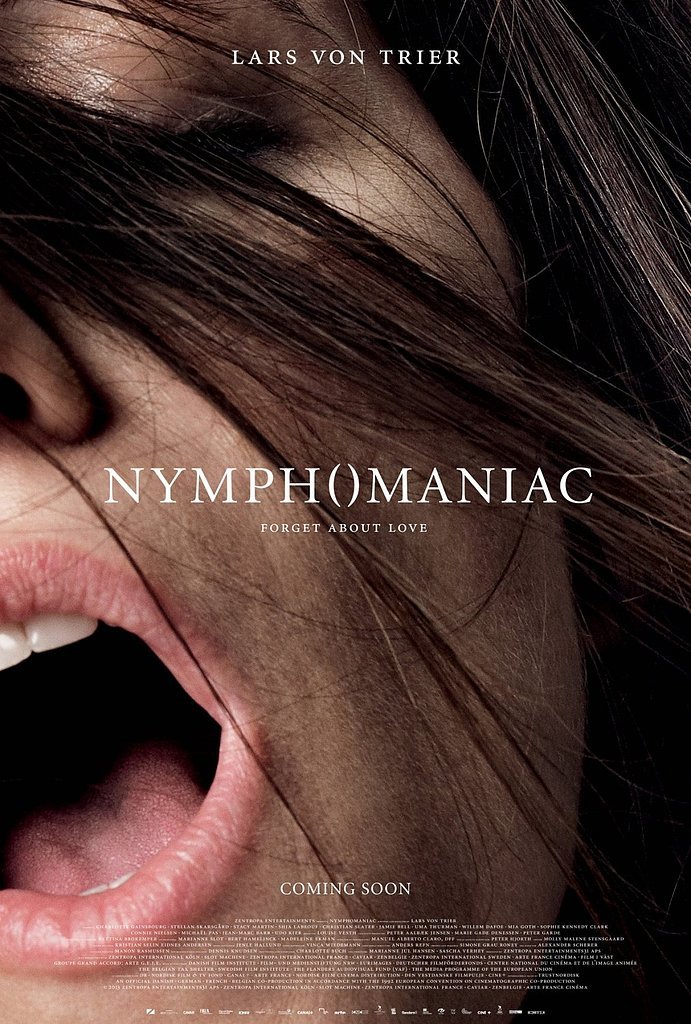 Director Lars von Trier filmed his actors — which included Shia LaBeouf [62], Uma Thurman [63], and Charlotte Gainsbourg, among others — having actual sex in his two-part drama art film Nymphomaniac: Volume I [64] and Nymphomaniac: Volume II [65]. The films follow a self-diagnosed nymphomaniac, so naturally they include many graphic sex scenes.
I Am Love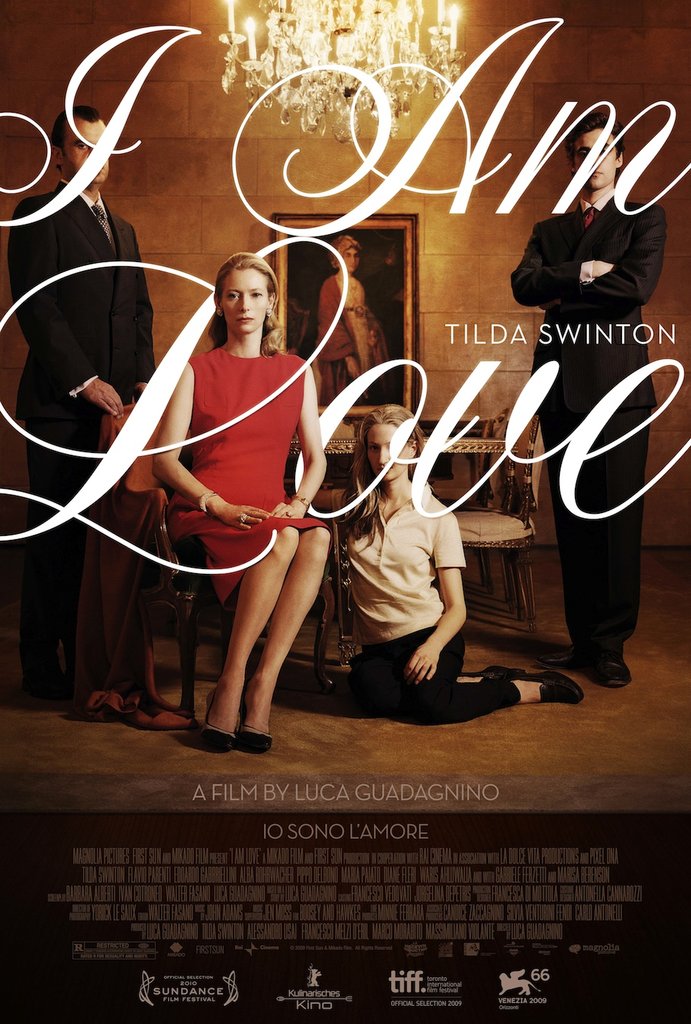 I Am Love [66] (2009) — a Golden Globe nominee starring Tilda Swinton — involves family tensions and forbidden love.
Marriage Italian Style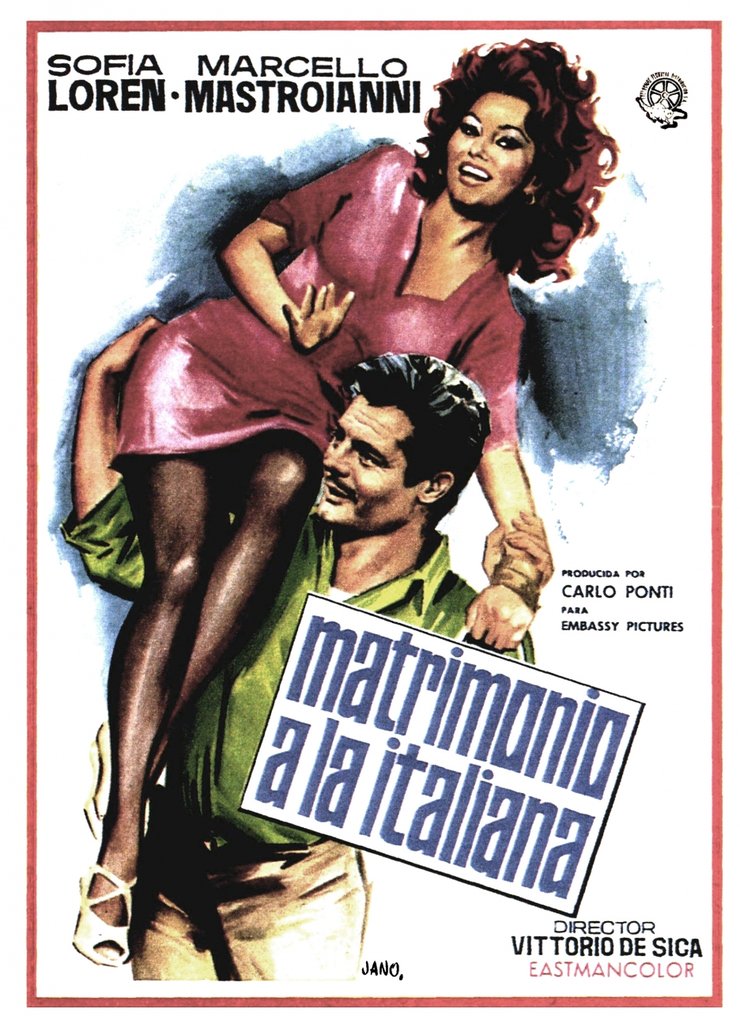 Iconic Italian actress Sophia Loren stars in 1964's Marriage Italian Style [67]. A man is planning to get married, but when his mistress (Loren) tells him that she's ill, he chooses to care for her instead.
Heaven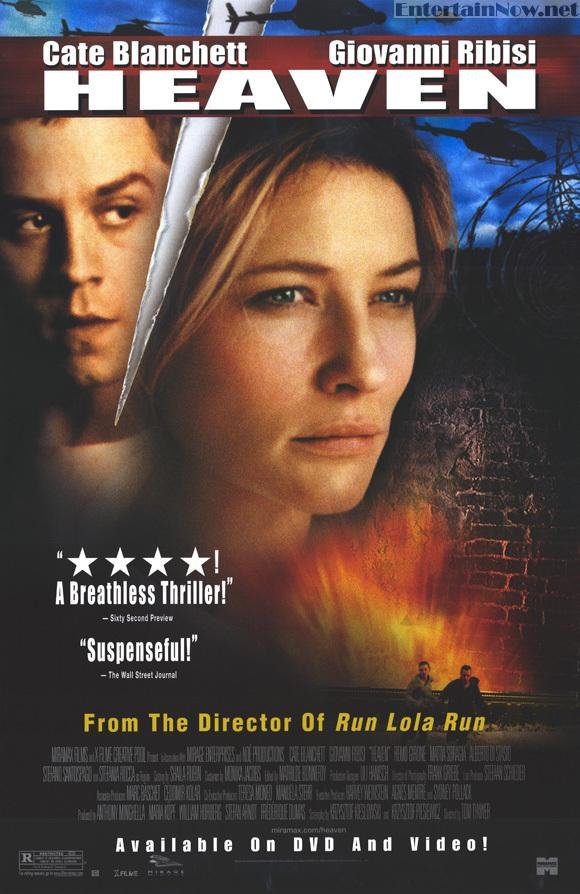 Cate Blanchett [68] and Giovanni Ribisi star in Heaven [69] (2002) about the relationship between a woman imprisoned after her husband's mysterious death and the police officer who helps her escape.
Beloved (Les Bien-Aimés)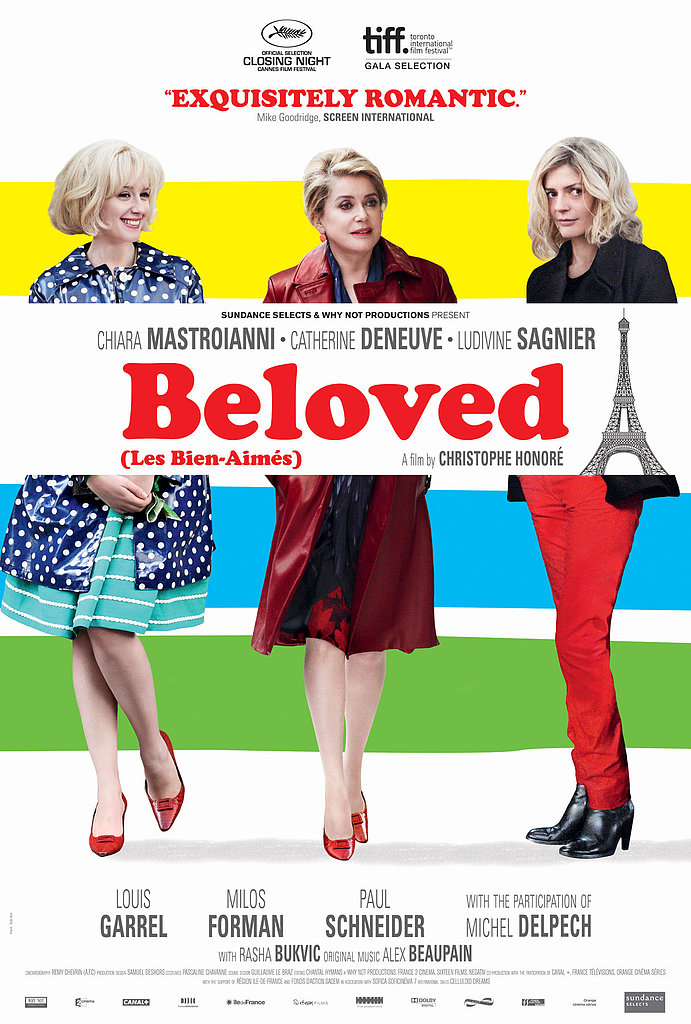 Catherine Deneuve stars in '60s-set Beloved [70] about a woman whose daughter is following in her troubled marriage footsteps. The romantic drama explores how different generations of women deal with breaking up and falling in love.
Bel Ami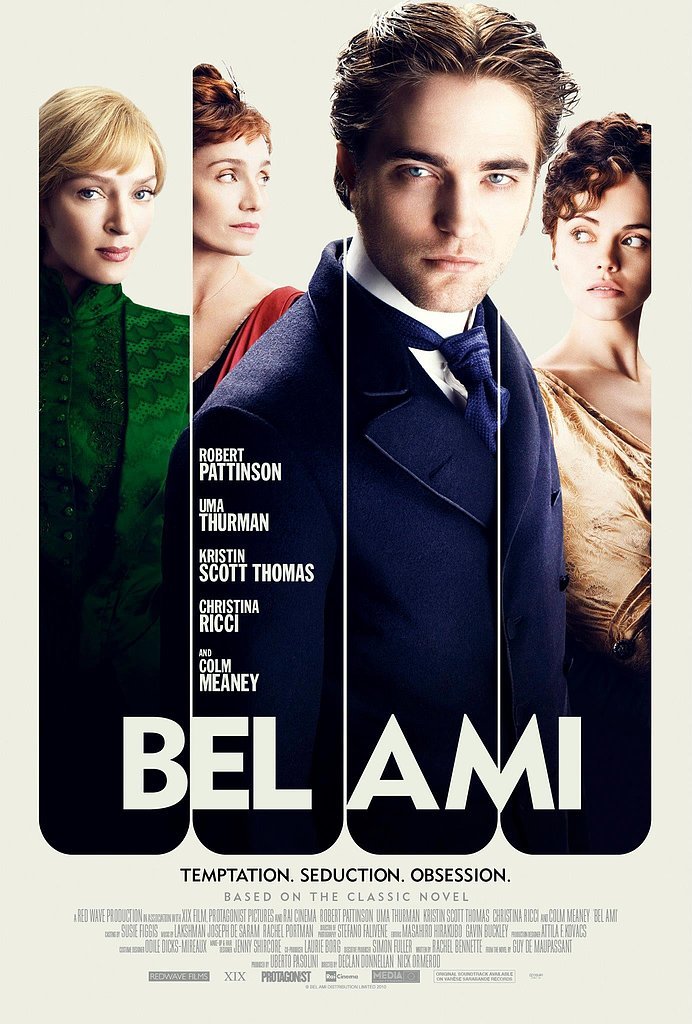 Robert Pattinson [71] plays a bed-hopping journalist in the British period piece Bel Ami [72].
The Last Kiss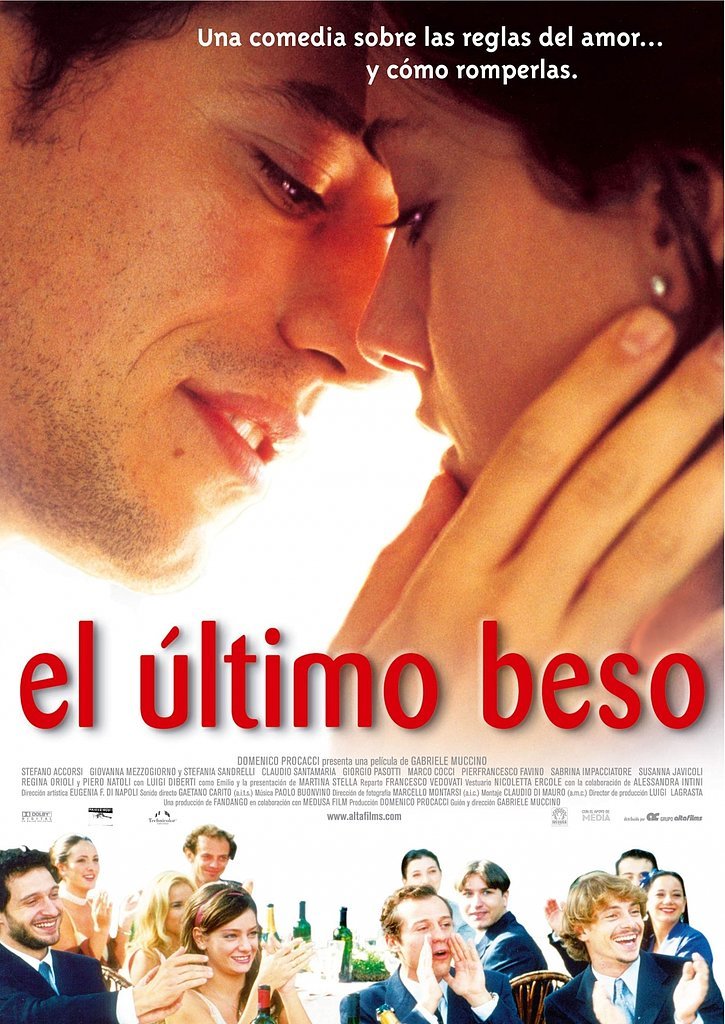 The Italian romance The Last Kiss [73] is about a man struggling with the news that he's about to be a father and tempted by a young woman he meets at a wedding [74].
The Lovers on the Bridge (Les Amants de Pont Neuf)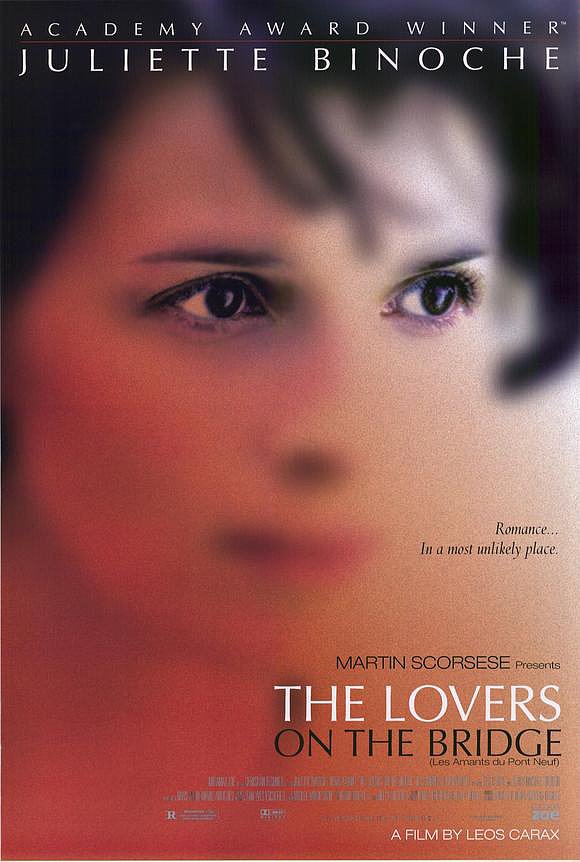 The Lovers on the Bridge (Les Amants de Pont Neuf) [75] is a cult favorite starring Juliette Binoche as a blind woman who finds herself falling for a homeless, fire-eating addict living on an abandoned bridge in Paris.
Timer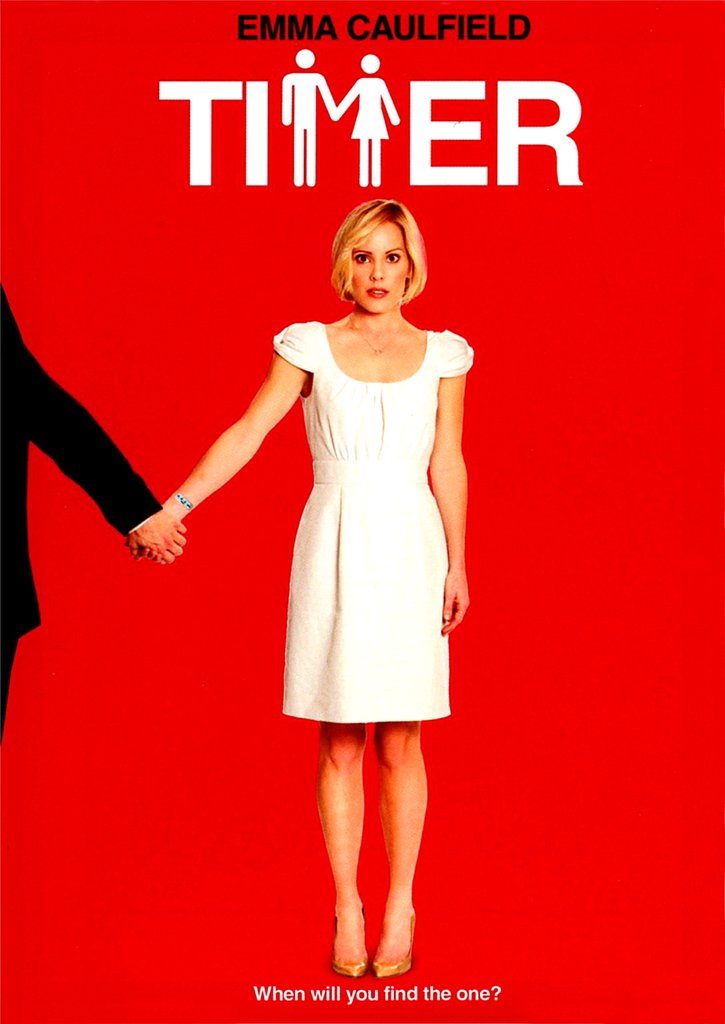 In 2009's Timer [76], people have biotechnological implants that count down to the moment they'll meet their soul mate. The comedy follows the story of Oona, a 30-something woman who's worried because her timer isn't ticking.
The Four-Faced Liar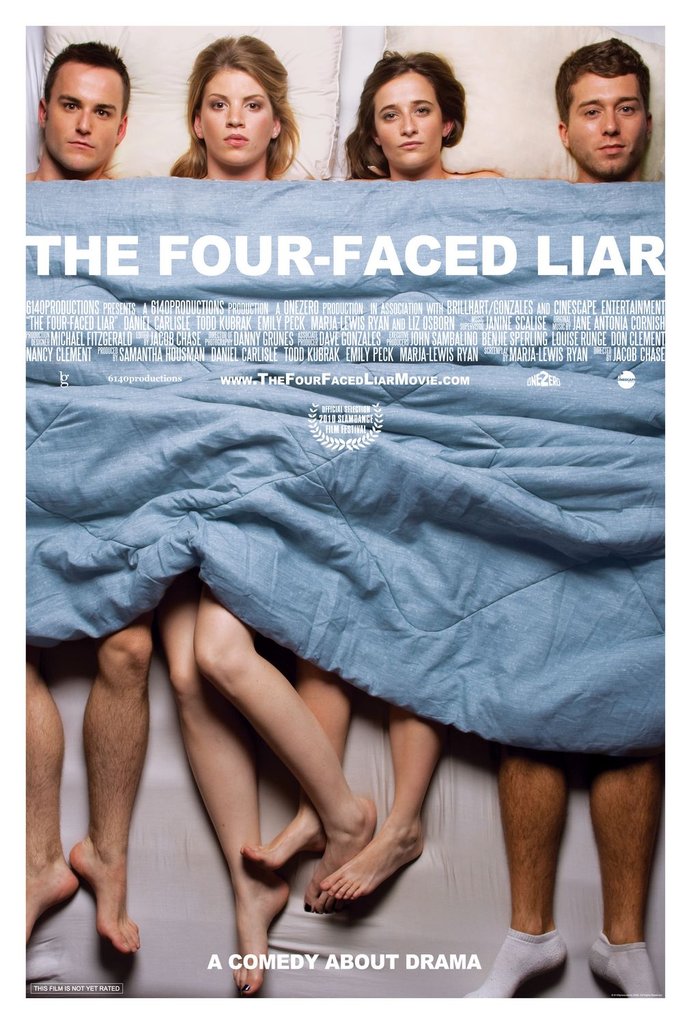 The Four-Faced Liar [77] (2010) follows four 20-somethings who meet at an Irish tavern, bond over drinks, then put each other through an emotional maze.
Serious Moonlight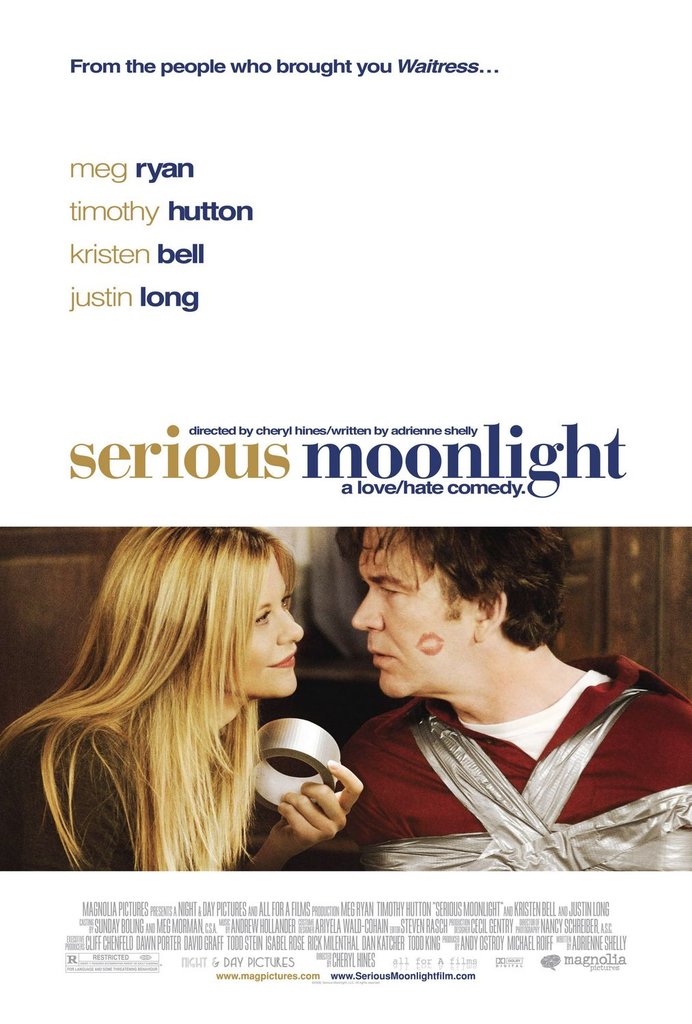 Meg Ryan [78] stars as a Manhattan lawyer in Serious Moonlight [79] (2009). When she finds out that her husband planned to flee to Paris with his mistress, she literally duct tapes him and holds him hostage in their home.
High School Hellcats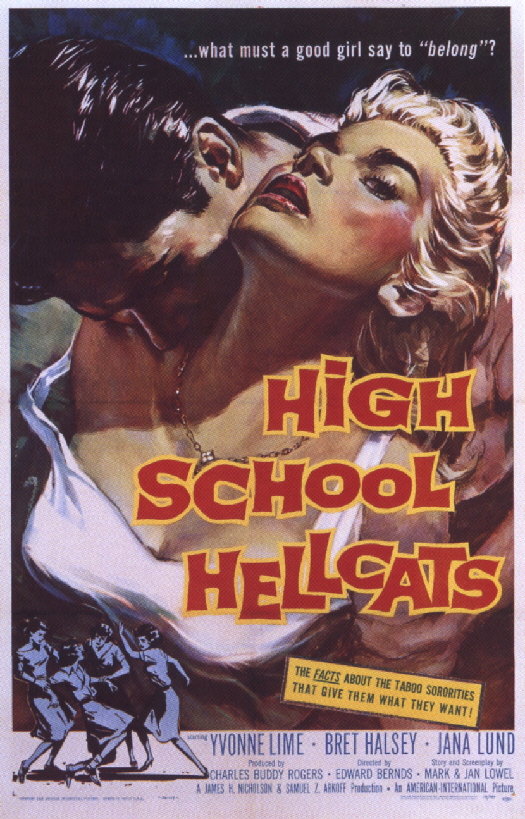 A naive new student must choose between her boyfriend and the popular girls' clique in the 1958 drama High School Hellcats [80].
Adventureland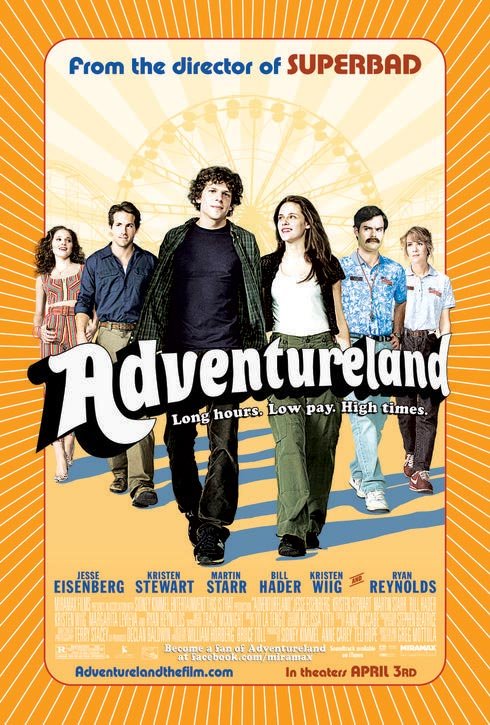 An aimless college grad falls for his co-worker at an amusement park in the '80s-set Adventureland [81].
Days and Clouds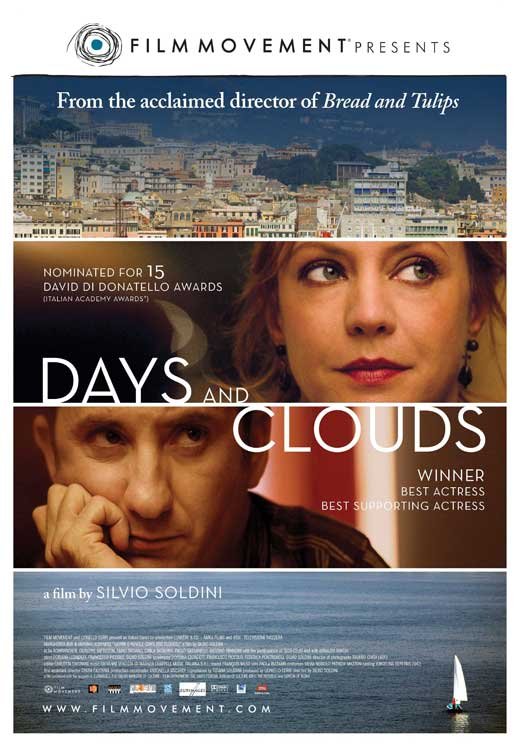 Filmed in Genoa, Italy, 2008's Days and Clouds [82] focuses on domestic drama. A woman goes back to school to study art history, and when her husband loses his job, the financial strain shifts the dynamic of their marriage.
Beautiful Girls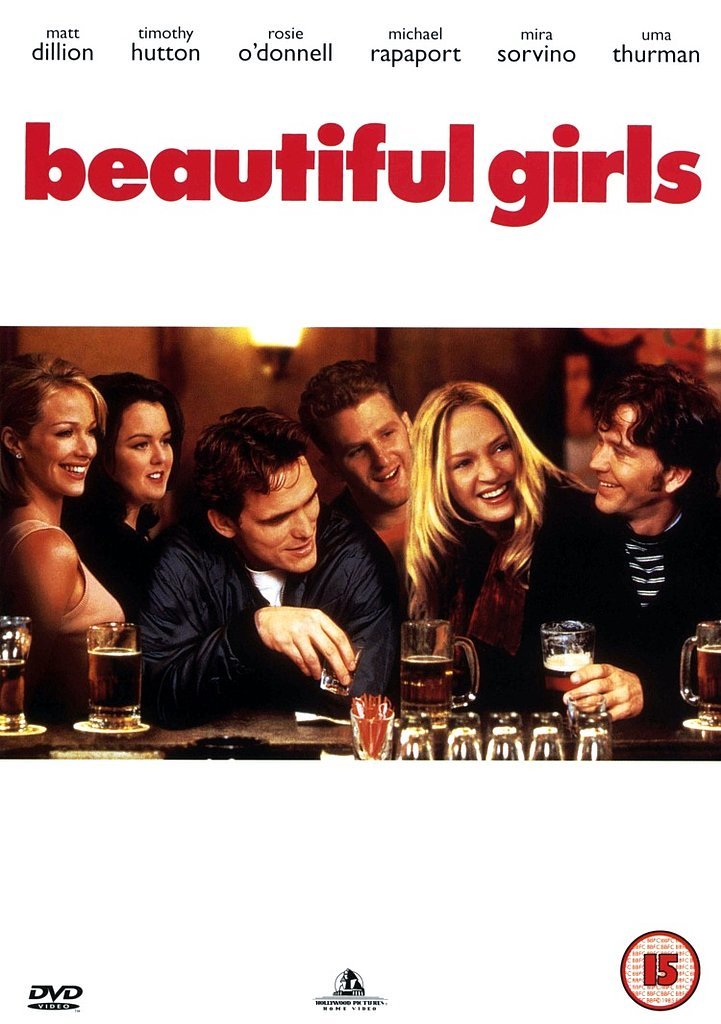 Love in complicated in the '90s rom-com Beautiful Girls [83], starring Matt Dillon as a pianist who returns to his hometown on the cusp of settling down.
An Ideal Husband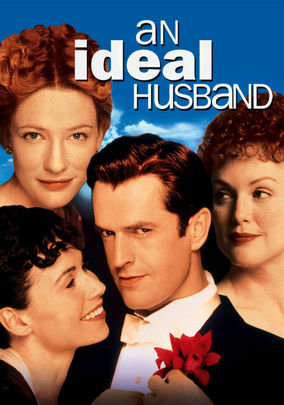 In An Ideal Husband [84], a big-screen adaptation of Oscar Wilde's stage play, a member of Parliament is blackmailed and forced to rely on lifelong bachelor Lord Goring, played by Rupert Everett.
Agata and the Storm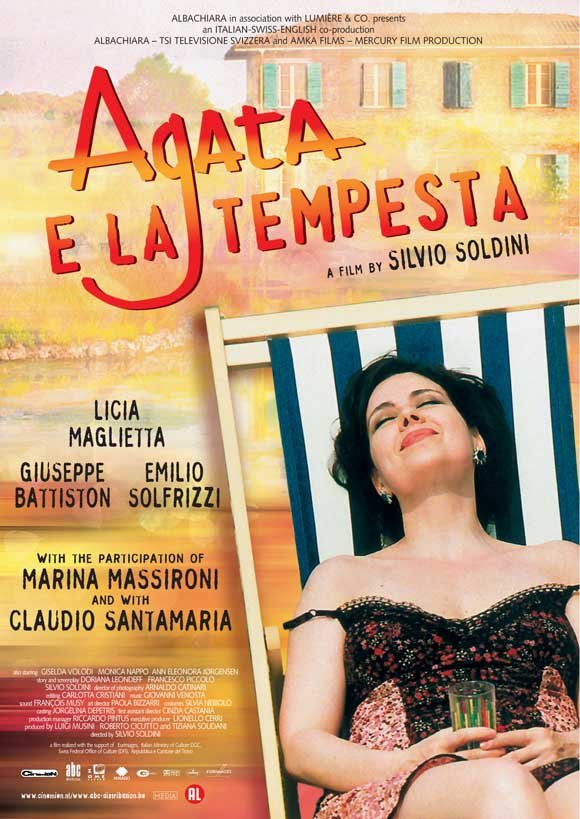 Agata and the Storm [85] (2004) centers around a middle-aged bookstore owner who has an affair with a younger man.
A Woman in Berlin
Based on the real diaries of a German woman who survived the Soviet invasion of Berlin at the end of WWII, A Woman in Berlin [86] (2008) follows a photojournalist who begins a romantic relationship with a Soviet officer.
Sex and Lucía (Lucía y el Sexo)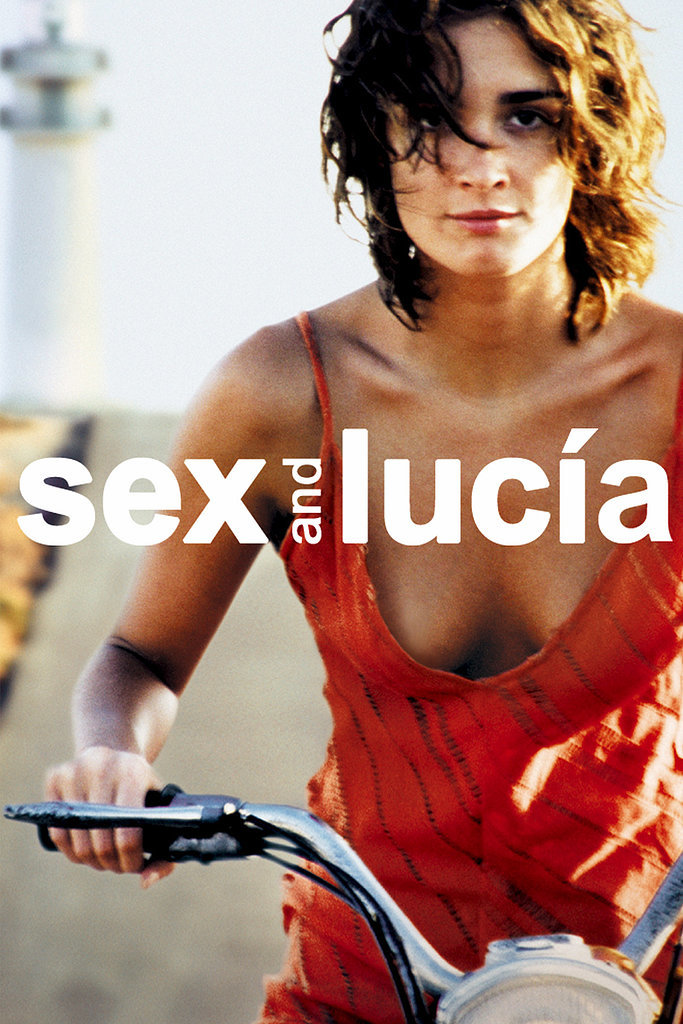 Fantasy and reality mix in Sex and Lucía [87], about a woman getting over a breakup while remembering the passionate relationship.
The Innocent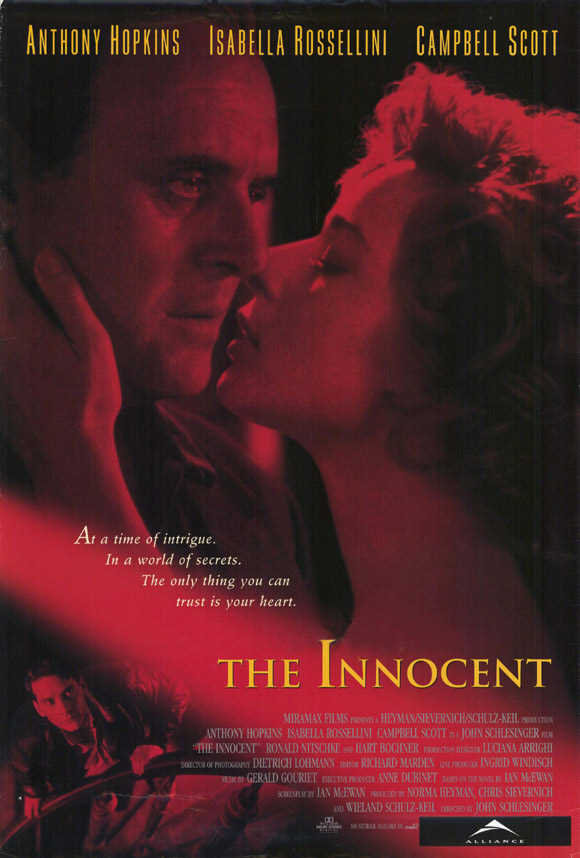 Set during the Cold War, 1993's The Innocent [88] stars Anthony Hopkins [89] as a veteran spy and Isabella Rossellini as his romantic interest with questionable intentions.
Beach Party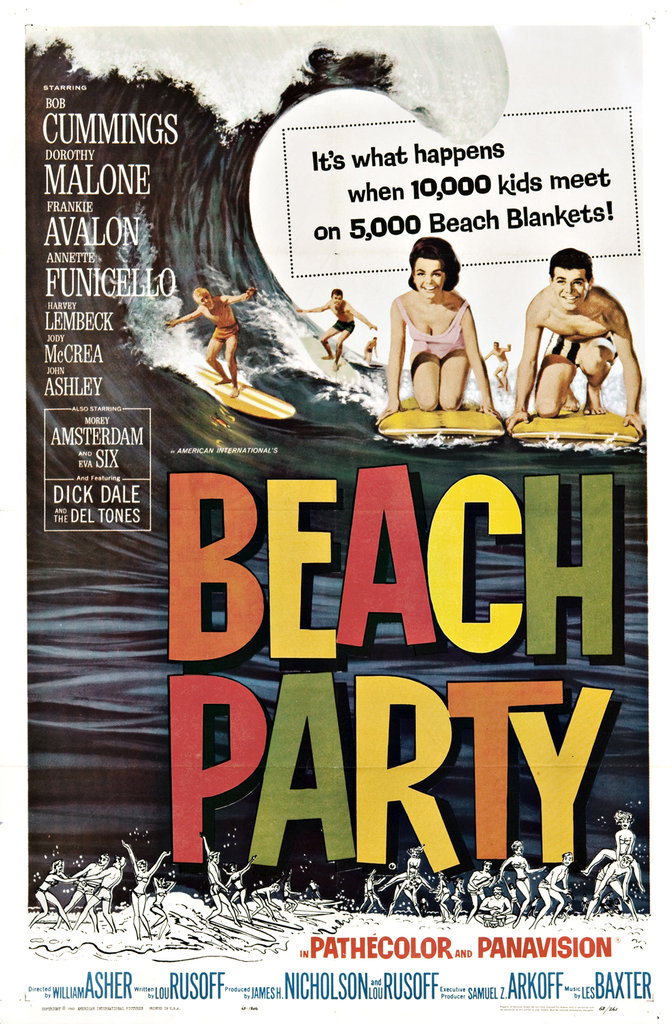 Teen couple Dee Dee and Frankie spend their Summer vacation having fun in the sun in the '60s musical comedy Beach Party [90]. But things go awry when an anthropologist and a biker attempt to kidnap Dee Dee.
The Out-of-Towners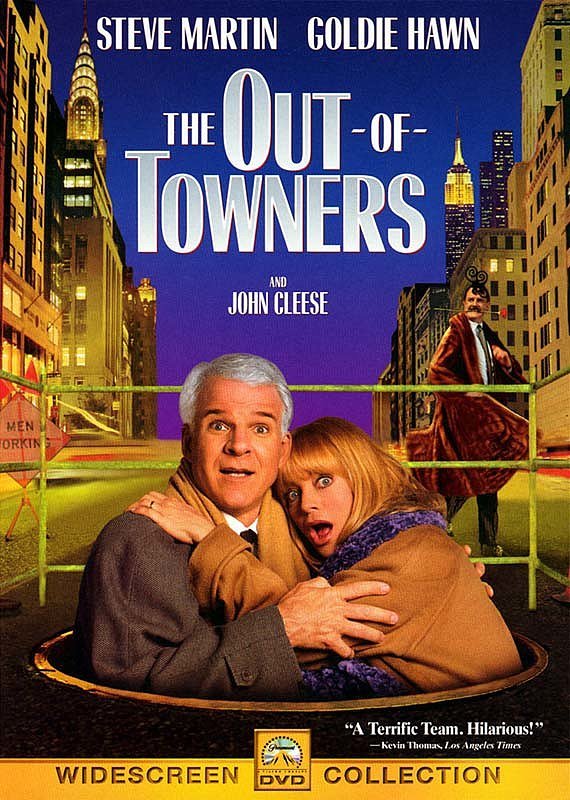 Poor Goldie Hawn [91] and Steve Martin [92] experience the trip from hell when they travel to New York in the comedic flick The Out-of-Towners [93].
Like Water For Chocolate (Como Agua Para Chocolate)
Like Water For Chocolate [94] is a magical romance about a heartbroken girl who discovers she can literally put her emotions in the food she cooks.
Malèna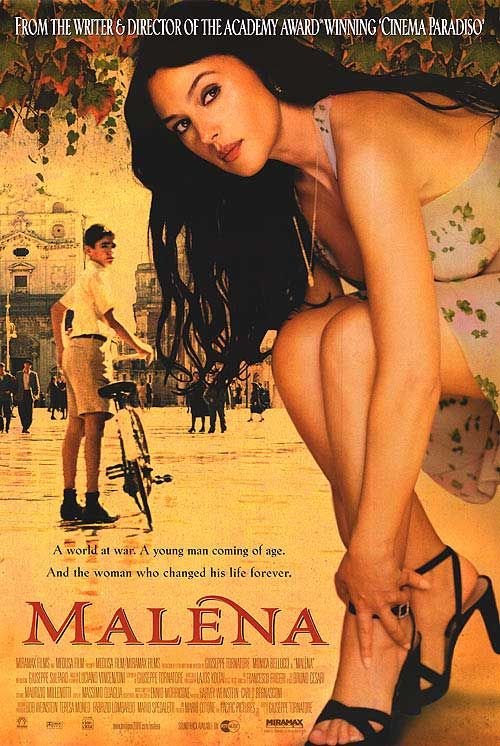 In 2000's Malèna [95], a beautiful woman catches the eye of a young boy. As time goes on, he watches as she struggles through loss, poverty, and humiliation. Meanwhile, he struggles to understand his own feelings about her.
Johnny Suede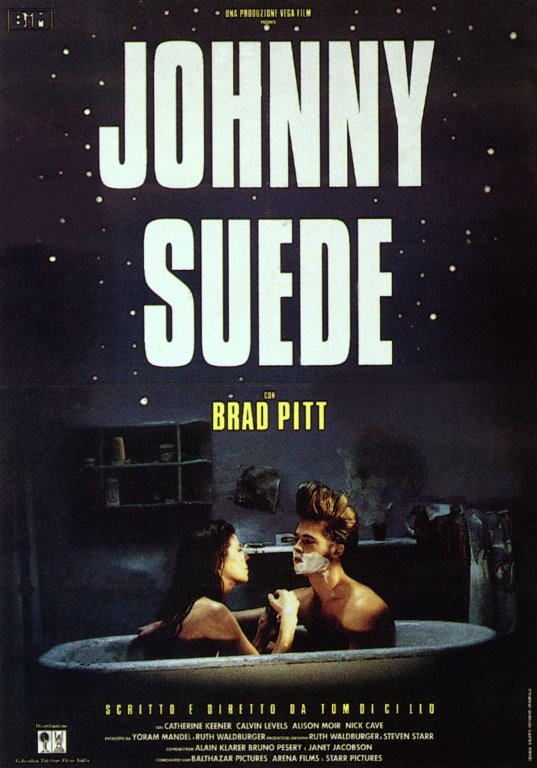 Brad Pitt [96] stars as a wannabe musician in Johnny Suede [97] (1991). After wooing a woman with industry connections, he meets another woman who forces him to rethink his values.
Cleopatra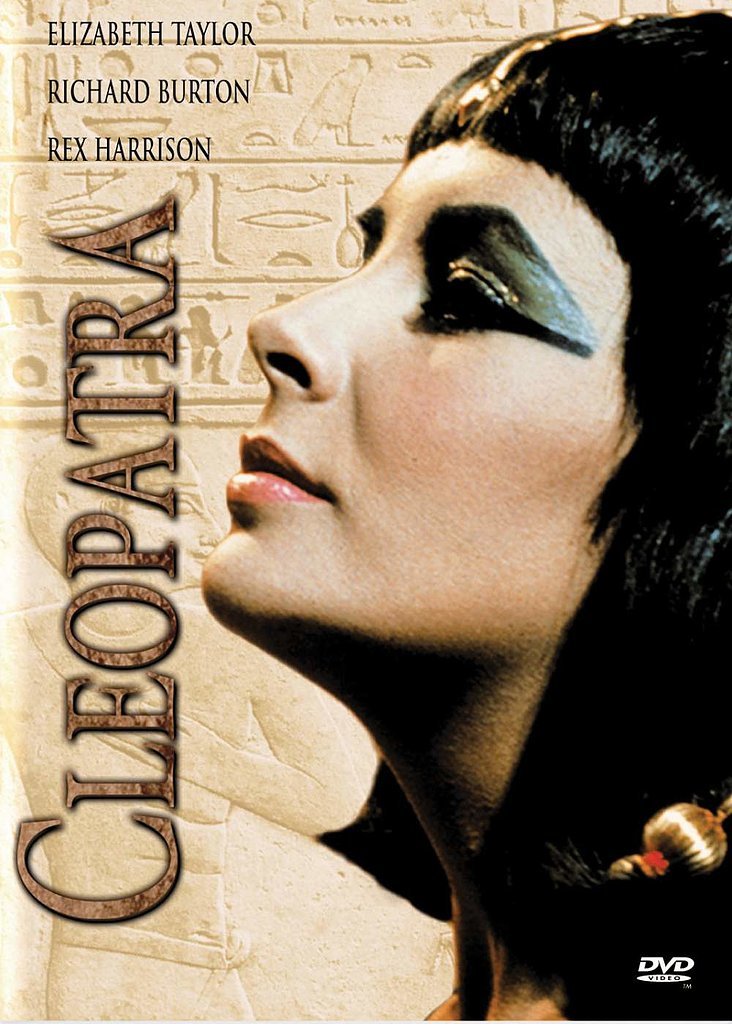 Watch the real-life chemistry behind the movie that sparked a real-life love affair between Elizabeth Taylor and Richard Burton in Cleopatra [98]. If the romance doesn't get you excited, the elaborate makeup and costumes definitely will.
Heathers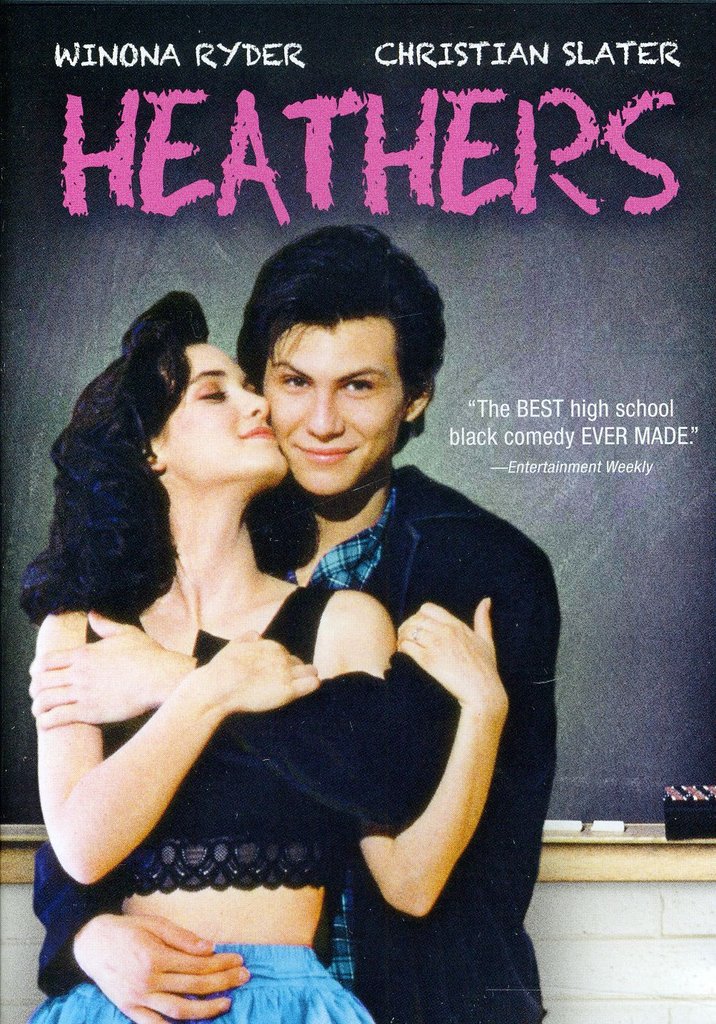 In the 1989 black comedy Heathers [99], a popular girl gets mixed up in murder and a nasty scheme against the "Heathers" who rule their high school, thanks to the bad influence of her rebellious new boyfriend.
The Young Girls of Rochefort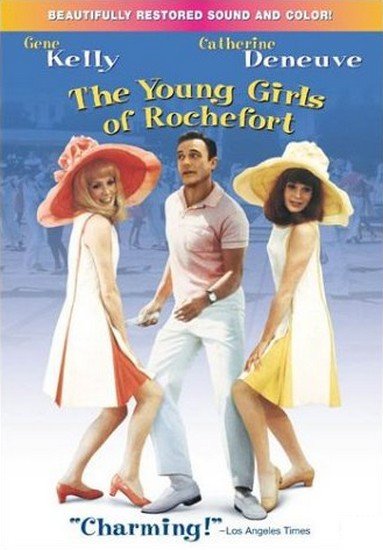 Real-life sisters Catherine Deneuve and Francoise Dorléac play twins who fall for two entertainers and the romance of Paris in 1967's The Young Girls of Rochefort (Les Demoiselles de Rochefort) [100].
Labor Day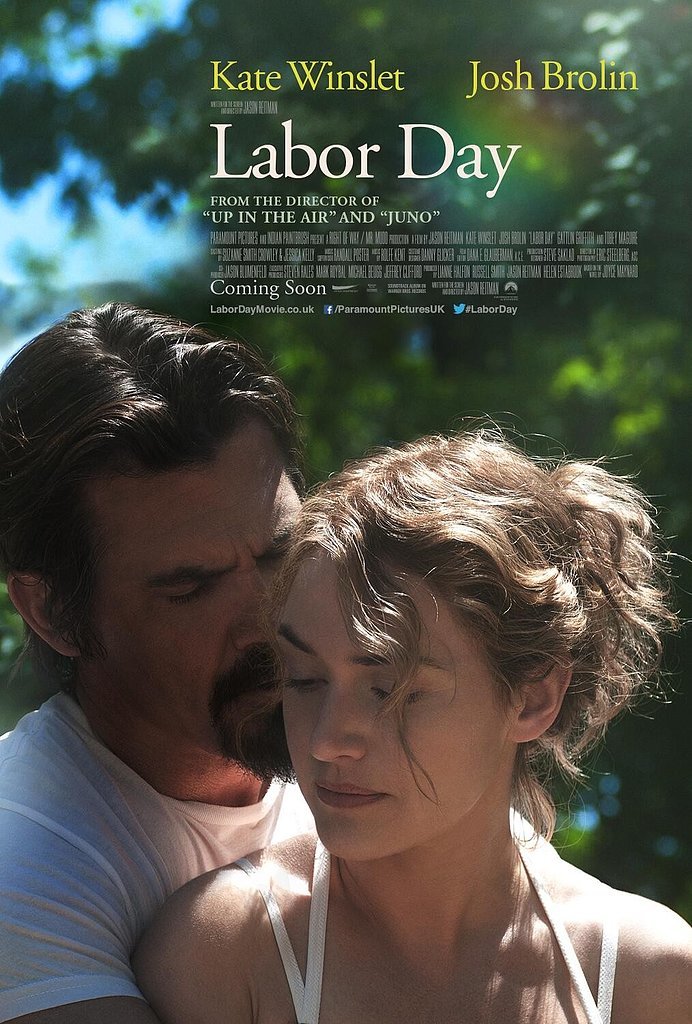 In Labor Day [101], Kate Winslet [102] and Josh Brolin [103] have incredible chemistry in this romance about a single mom who helps an escapee hide out with her and her son.
I Hate Valentine's Day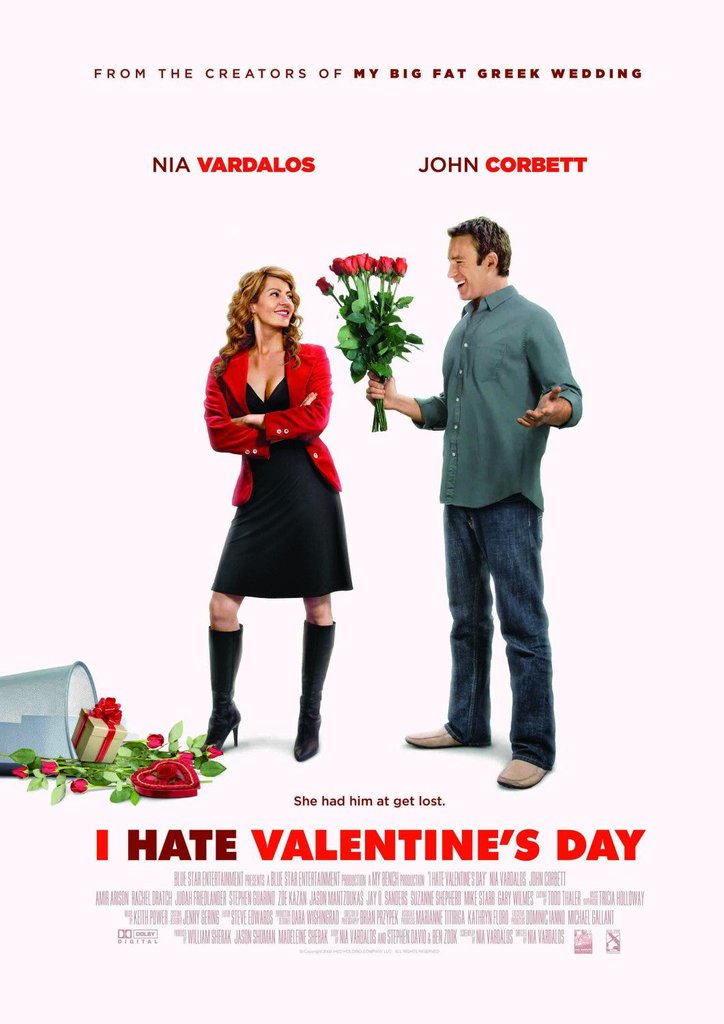 Fans of My Big Fat Greek Wedding will love to see the same onscreen couple in I Hate Valentine's Day [104] (2009). The film focuses on a florist who refuses to go on more than five dates with the same man — until she meets a guy who challenges her philosophy.
Mrs. Brown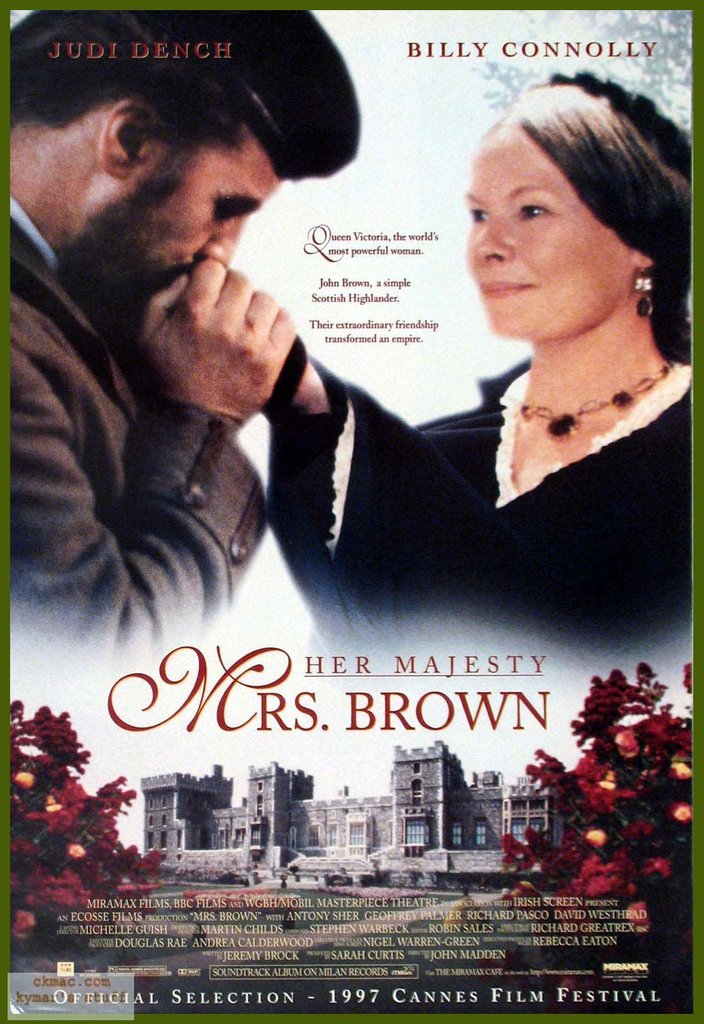 Mrs. Brown [105] (1997) tells the story of Queen Victoria, who's grieving the loss of her husband when she begins to fall for a male servant. Inevitably, political problems ensue.
Peter and Vandy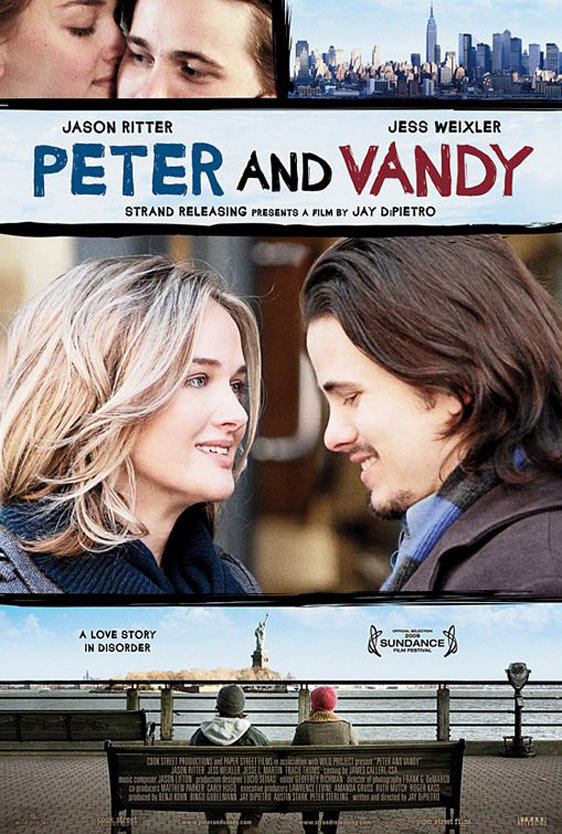 The romantic drama Peter and Vandy [106] alternates between beginning, middle, and end of a relationship, showing the good and the bad along the way.
Y Tu Mamá También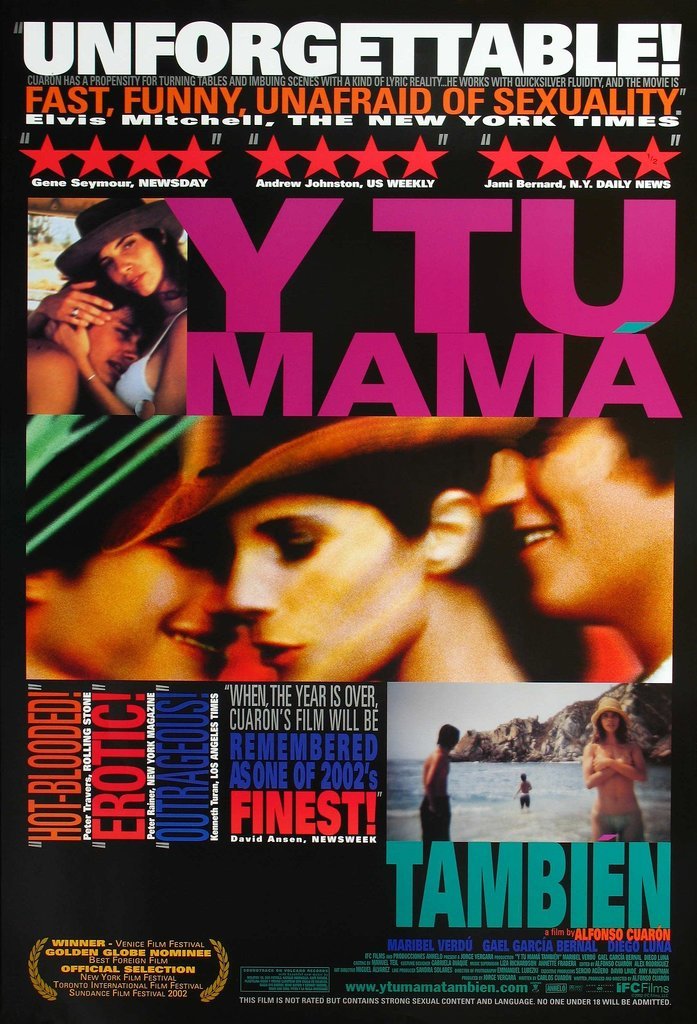 In Y Tu Mamá También [107], two teens take an older woman on a road trip — sexual excapades ensue.
One Day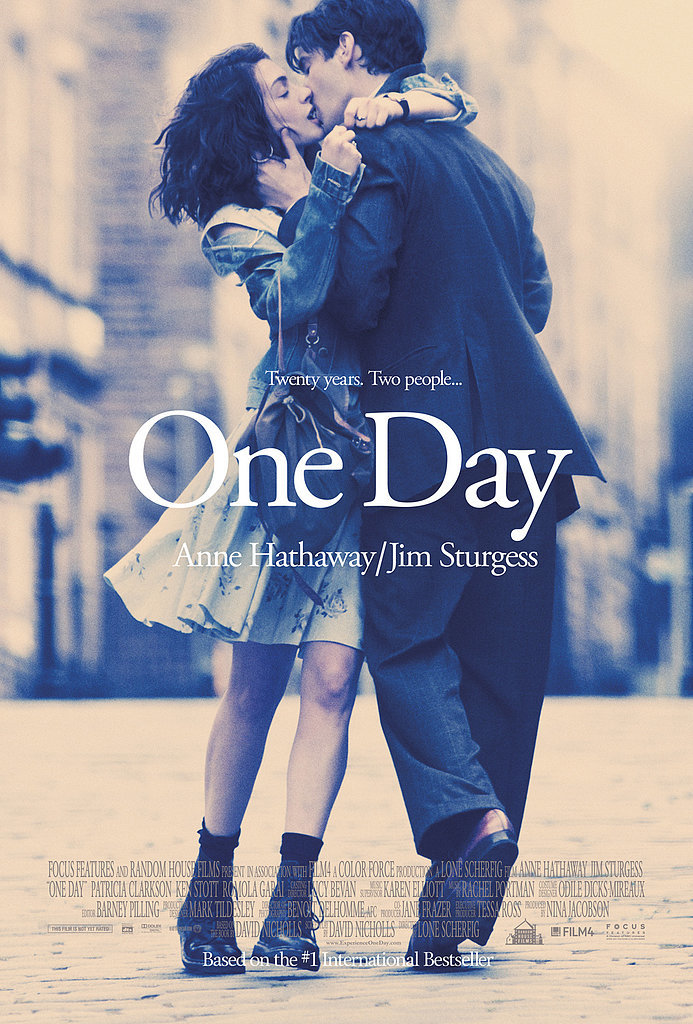 Anne Hathaway [108] and Jim Sturgess play ex-lovers who meet up once a year in the book adaption One Day [109].
A Walk on the Moon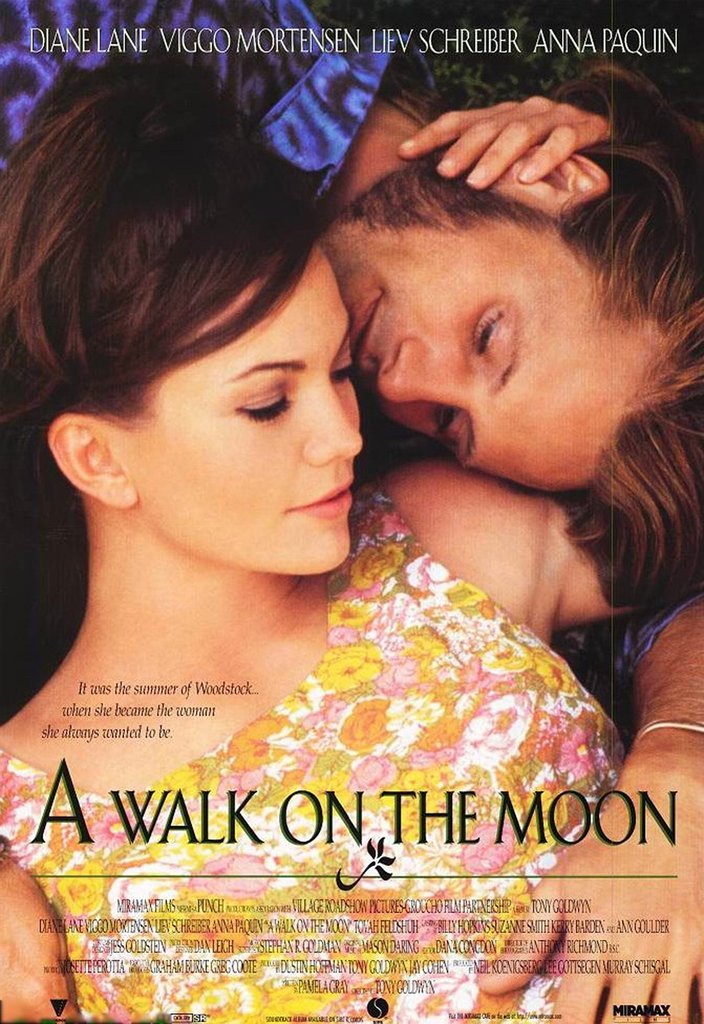 Diane Lane [110] and Liev Schreiber [111] star in the steamy '60s-set romance A Walk on the Moon [112].
Dirty Dancing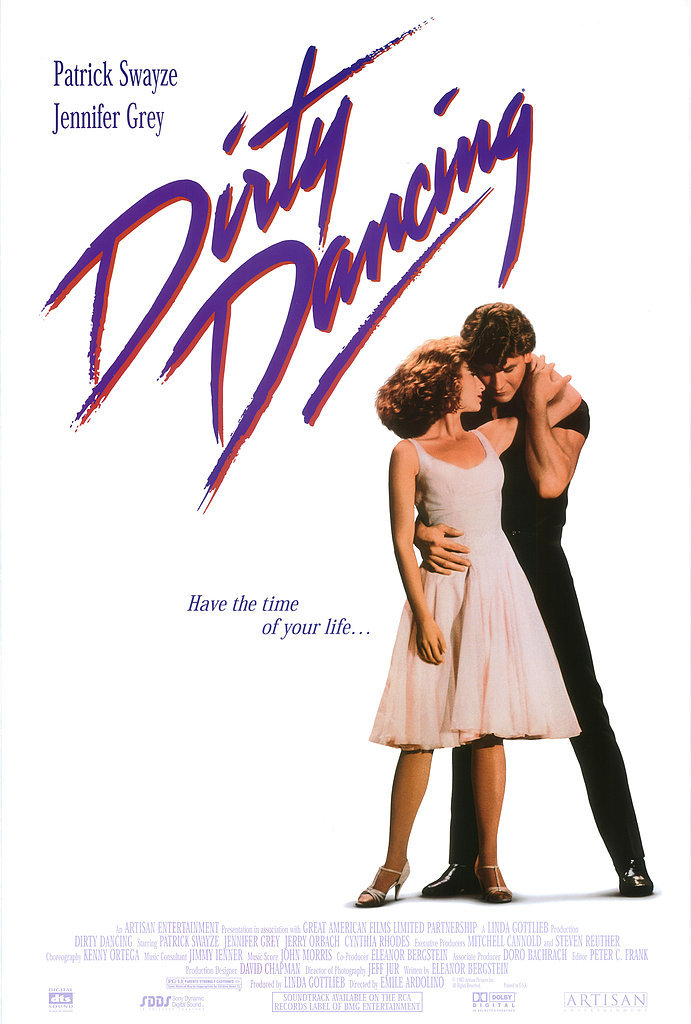 Watch bad boy Patrick Swayze take Baby out of the corner and onto the dance floor in the sexy Summer romance Dirty Dancing [113].
Jerry Maguire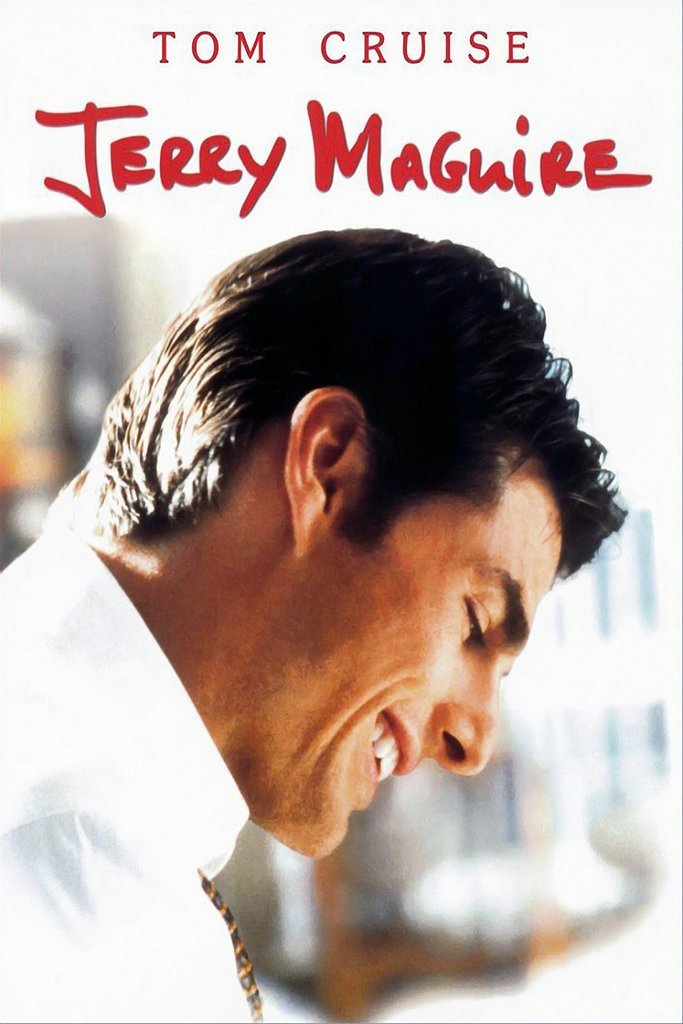 "You had me at hello." Tom Cruise [114] and Renée Zellweger [115] star in the sports romance Jerry Maguire [116]
The One I Love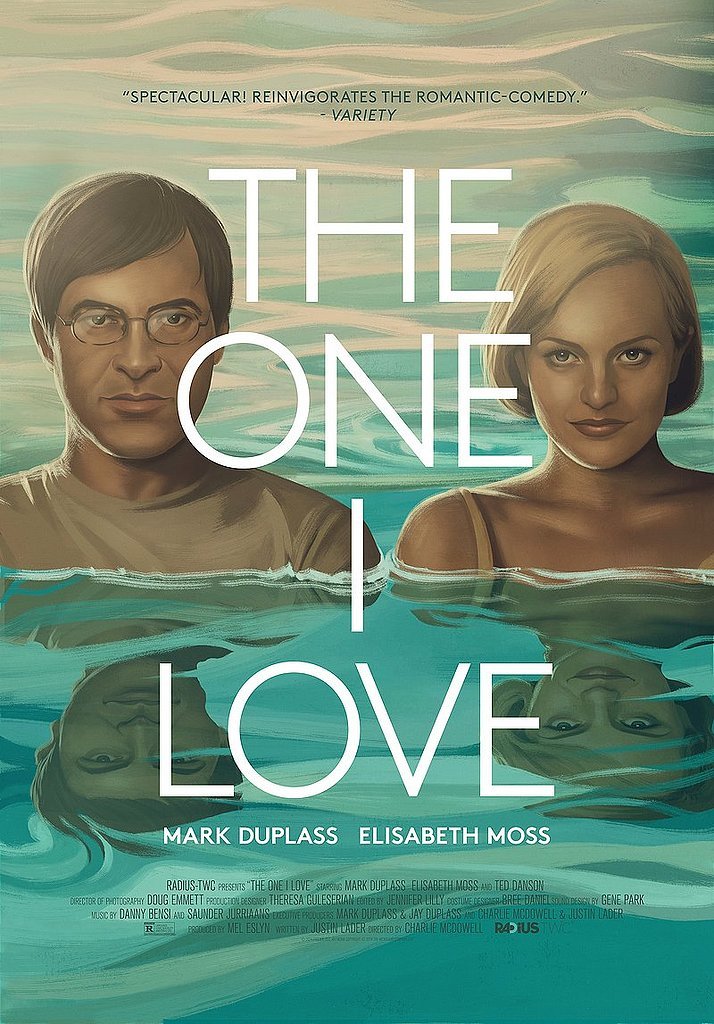 Elisabeth Moss [117] and Mark Duplass play a struggling married couple who decide to go on a weekend trip that isn't what they expected at all in The One I Love [118].
Take This Waltz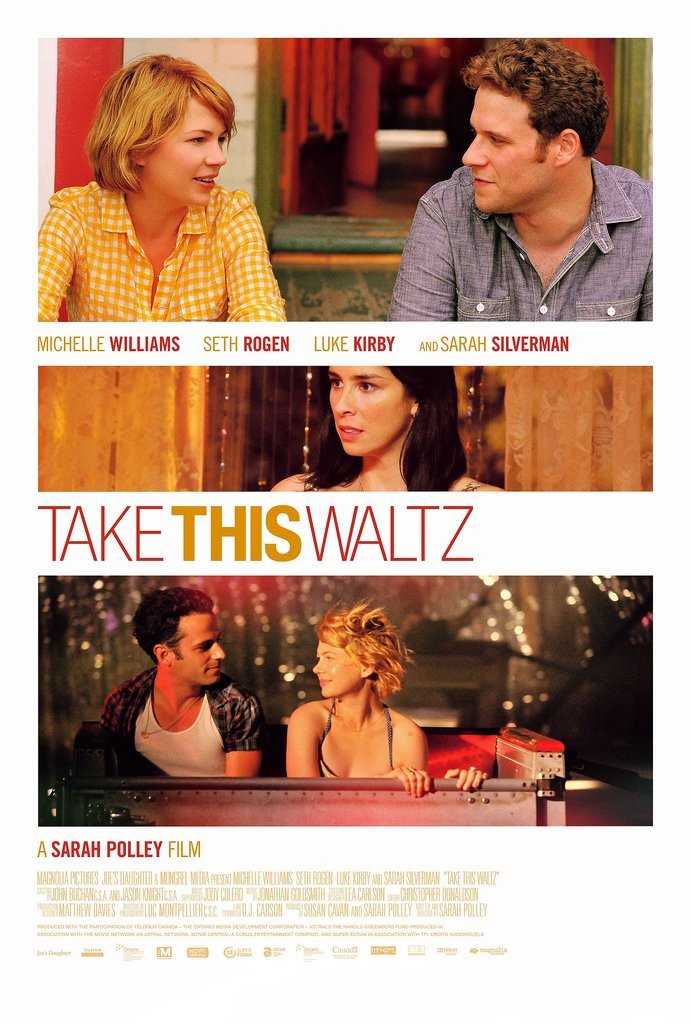 Michelle Williams [119] plays a woman happily married to Seth Rogen [120]'s character until she suddenly finds herself tempted by another man in the romantic drama Take This Waltz [121].
Grease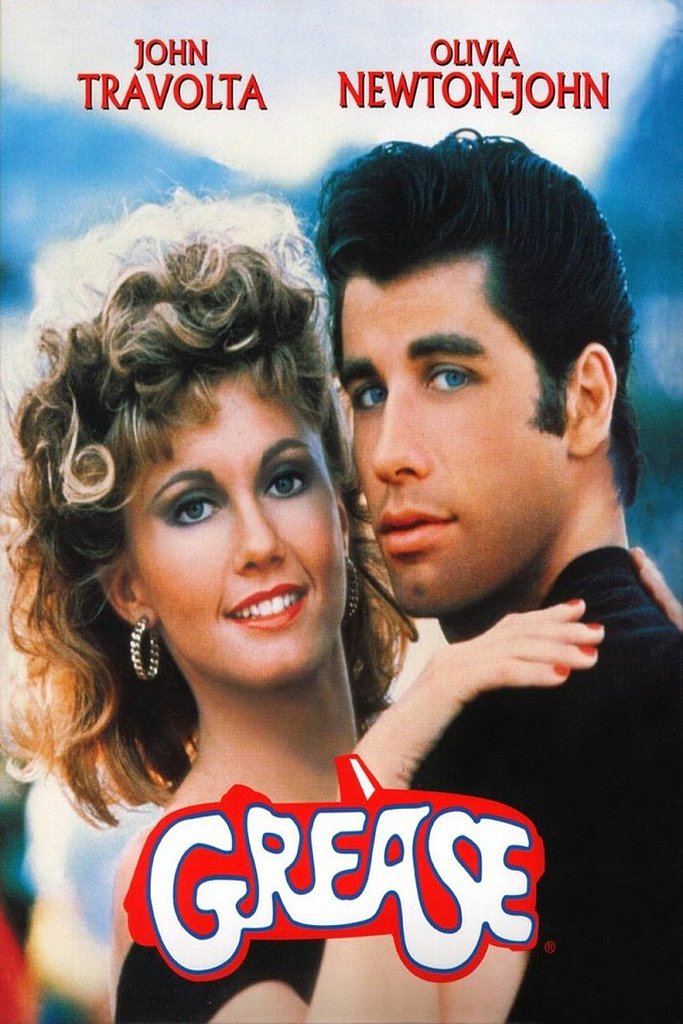 Who doesn't love the classic story of Sandy and Danny? Watch them flirt and fall for each other all over again in Grease [122], the 1978 musical about T-Birds, Pink Ladies, and a Summer fling turned high school love.
Ira & Abby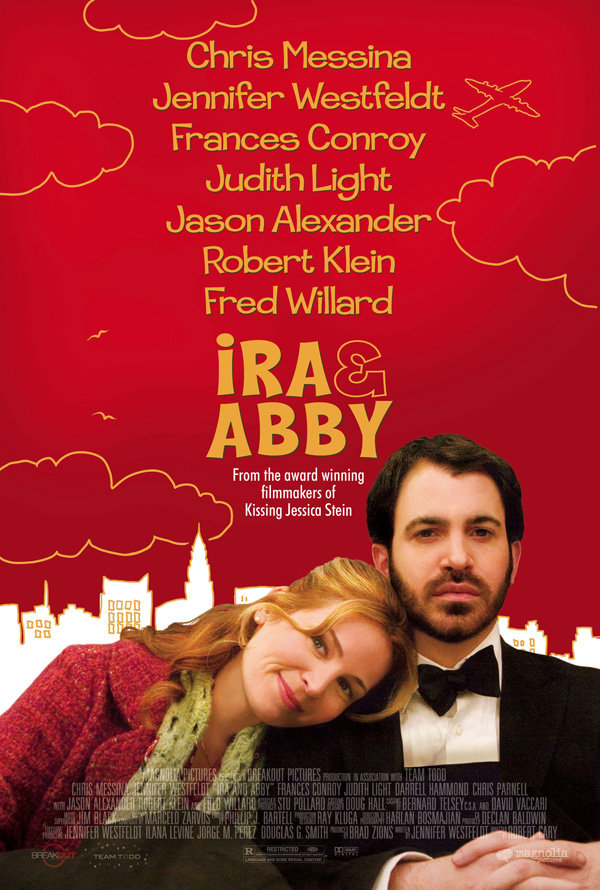 Full of the adventures and misadventures of love, Ira & Abby [123] (2006) is an offbeat comedy about a fast-moving romance that gets complicated.
While You Were Sleeping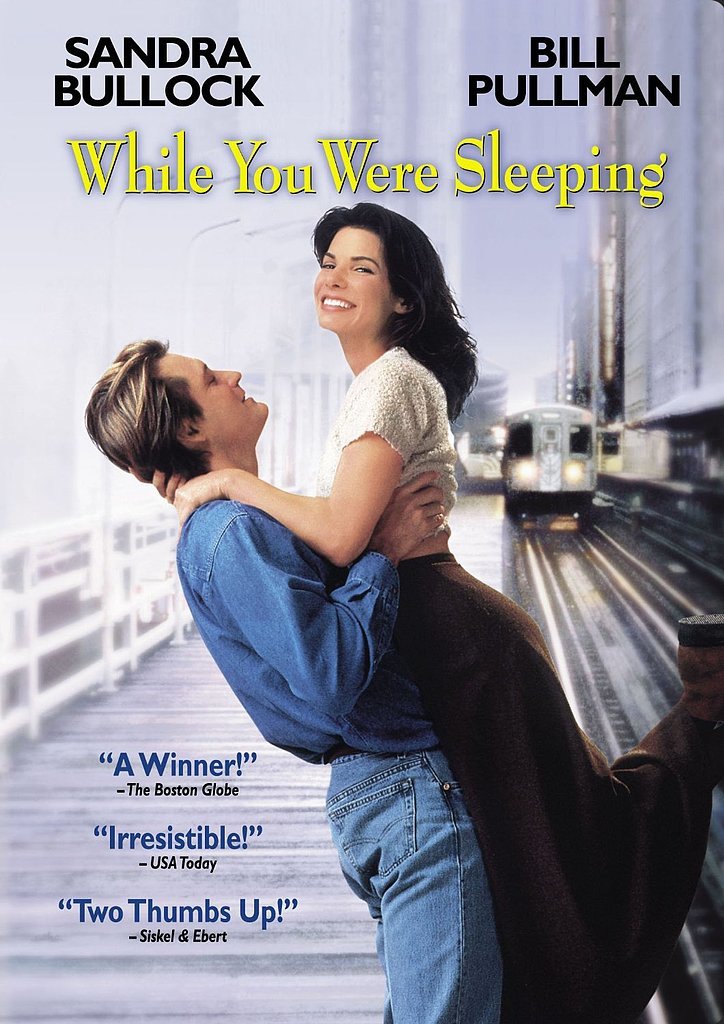 Sandra Bullock [124] stars as a woman pretending to be the fiancée of a man in a coma in the classic '90s rom-com While You Were Sleeping [125].
Eagle vs. Shark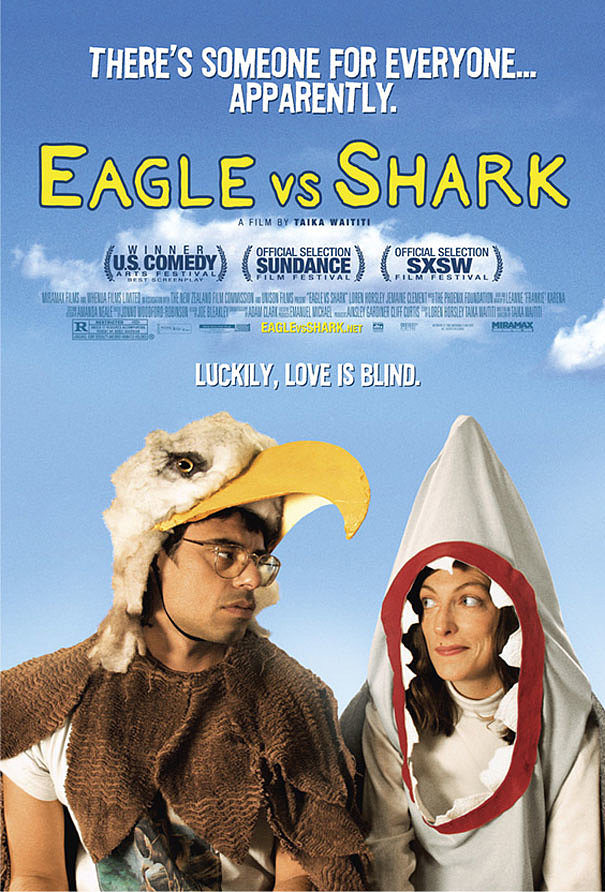 The 2007 comedy Eagle vs. Shark [126] tells a quirky love story between two socially awkward New Zealanders.
Annie Hall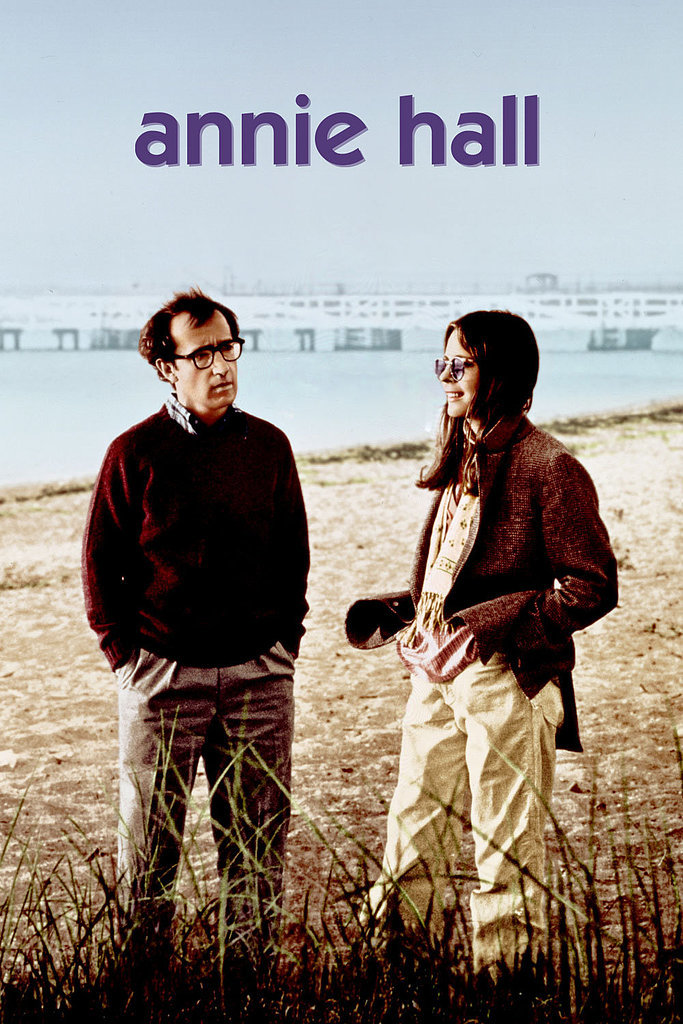 In Annie Hall [127], Woody Allen [128] looks back at his relationship with the quirky Annie, played by Diane Keaton [129]. The story follows the hilarious ups and downs of their unique romance as Allen tries to understand the meaning behind his past relationship.
Beginners
Ewan McGregor [130] is dealing with the death of his father who came out as gay at the end of his life in the romantic dramedy Beginners [131].
The Great Gatsby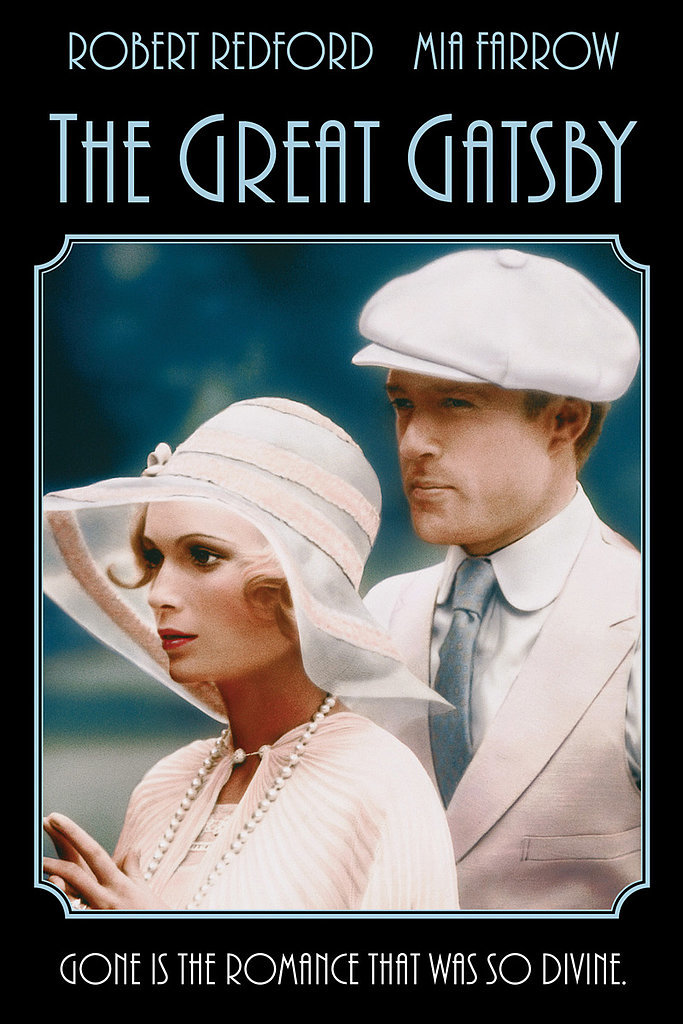 Robert Redford [132] and Mia Farrow star as the star-crossed lovers in the 1974 adaptation of the classic romance The Great Gatsby [133].
Muriel's Wedding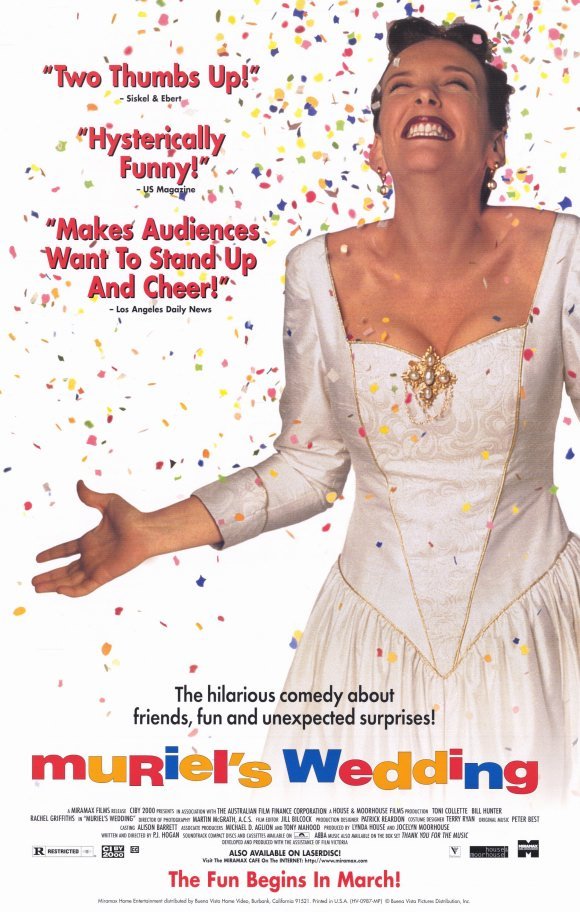 Muriel's Wedding [134] is the perfect flick for someone who hasn't been lucky in love but dreams of finding the one.
Breakfast at Tiffany's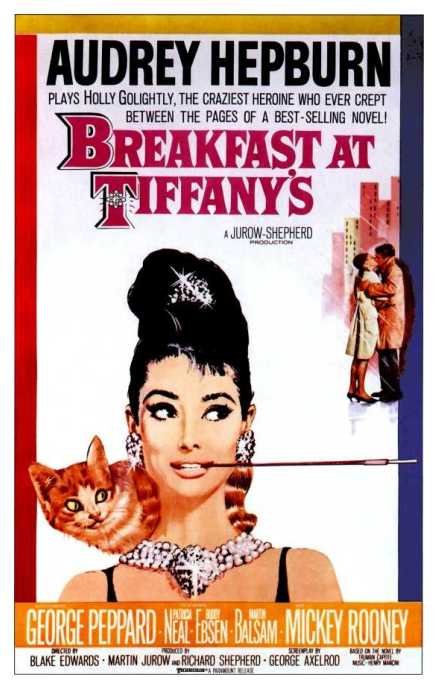 Holly Golightly of Breakfast at Tiffany's [135] is looking for a man wealthy enough to support her lifestyle in this classic romantic comedy.
Don Jon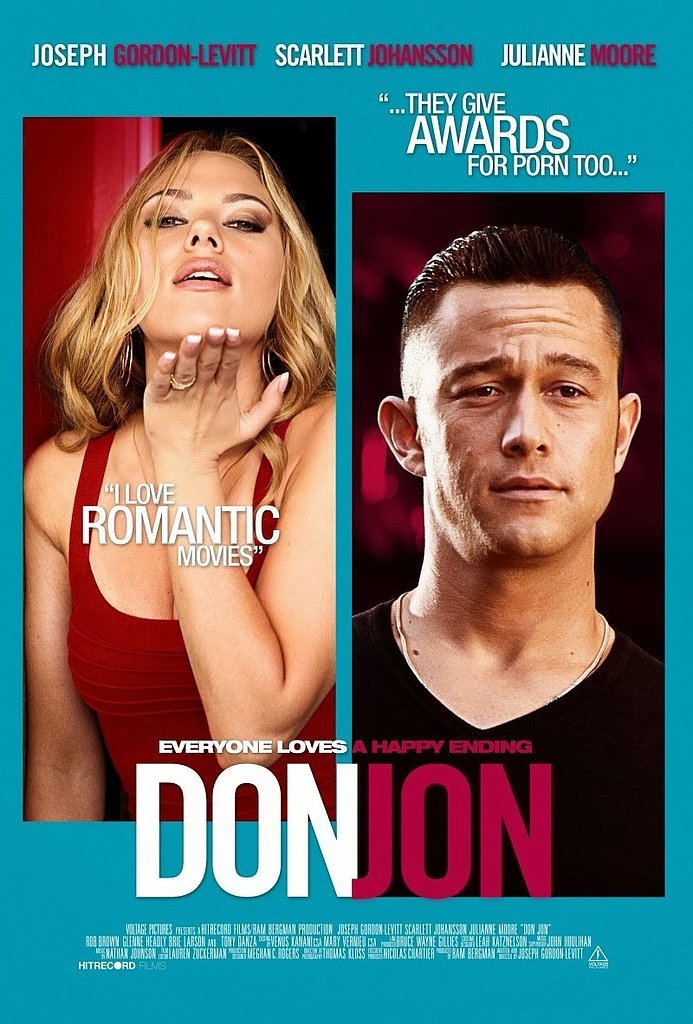 Joseph Gordon-Levitt stars as the title role of Don Jon [136] as a porn-addicted New Jersey guy trying to navigate love while dealing with his opinionated family.
A Room With a View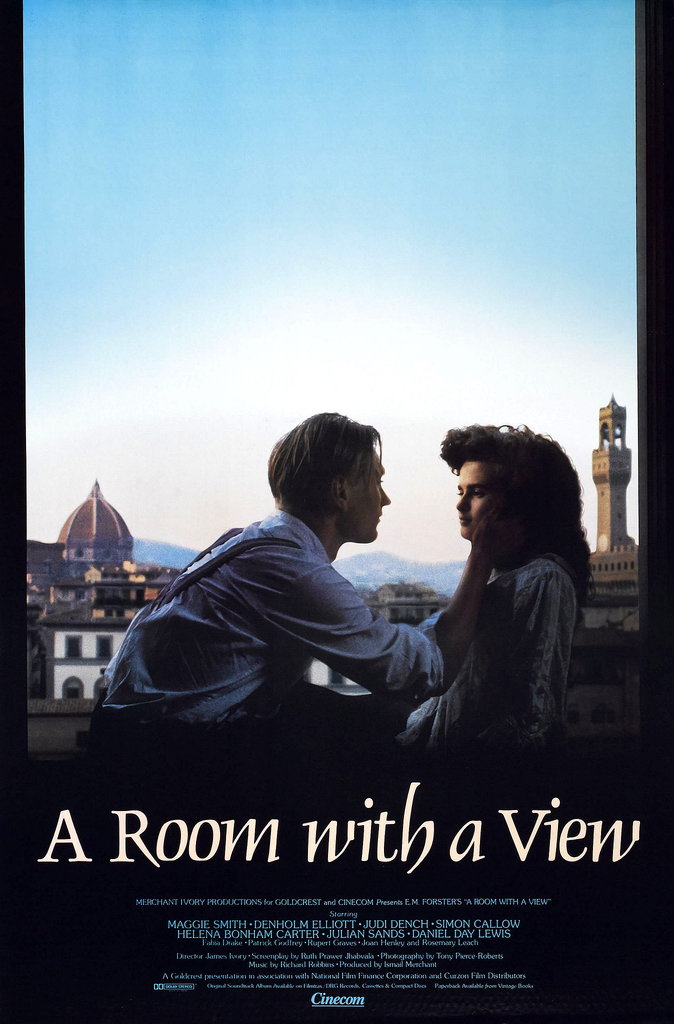 The 1986 British drama A Room With a View [137] is based on E.M. Forster's novel of the same name and follows a young Englishwoman who falls in love while traveling in Florence with a chaperone.
Clueless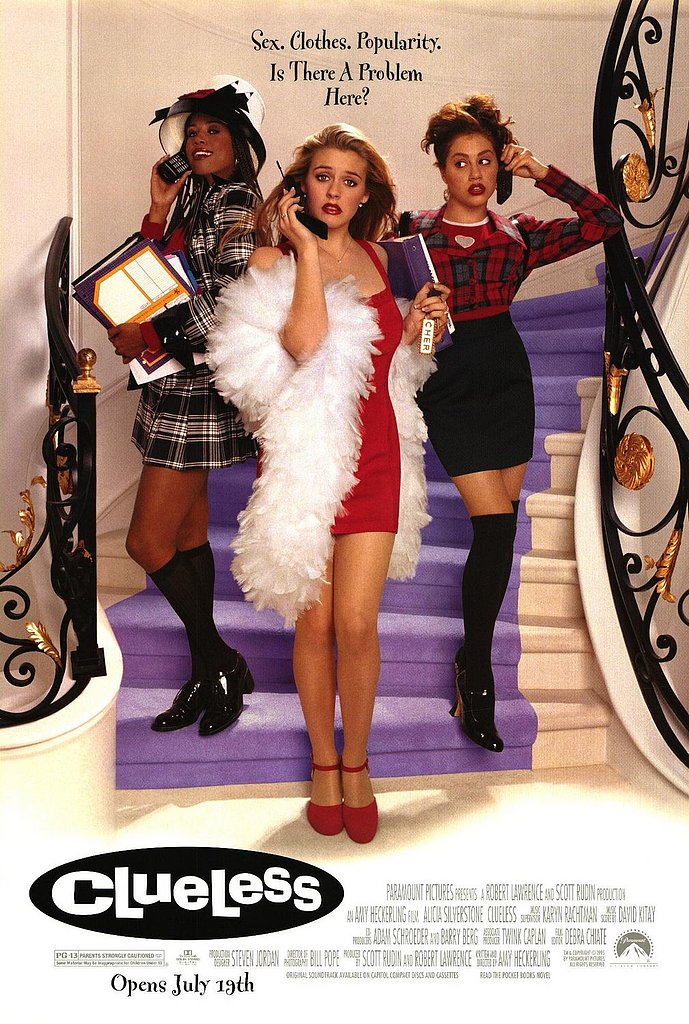 An unlikely love match is made in Clueless [138], a 1995 adaptation of Jane Austen's novel Emma.
An Affair to Remember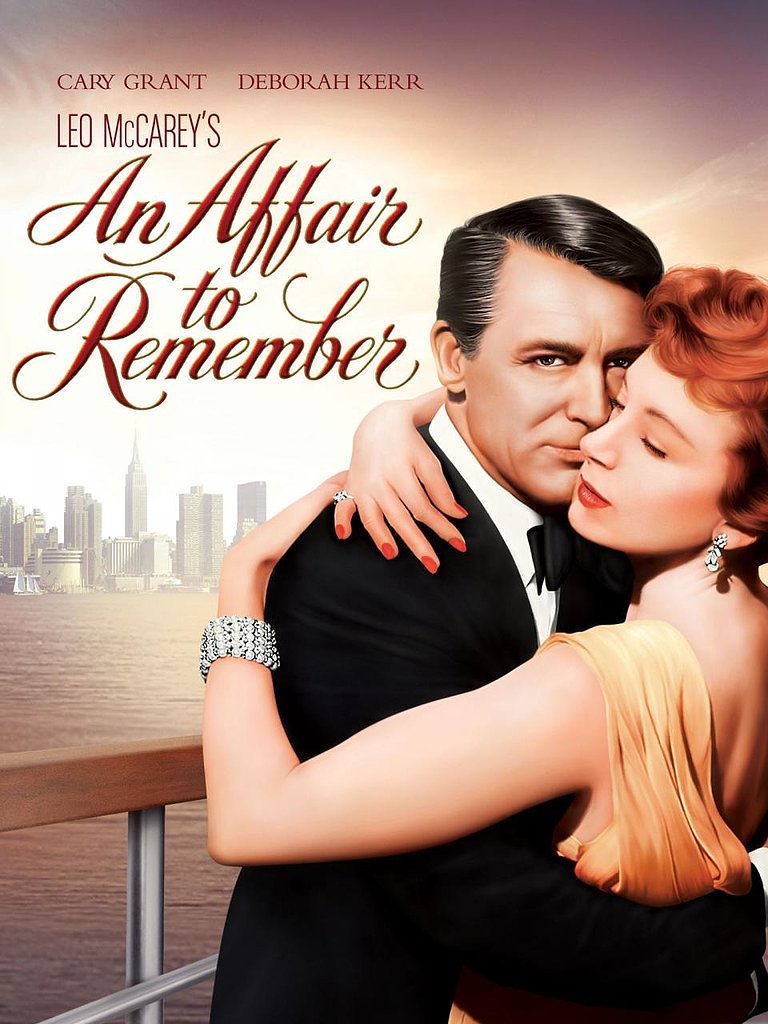 Cary Grant and Deborah Kerr fall in love on an ocean liner in the classic 1957 romance An Affair to Remember [139].
Drinking Buddies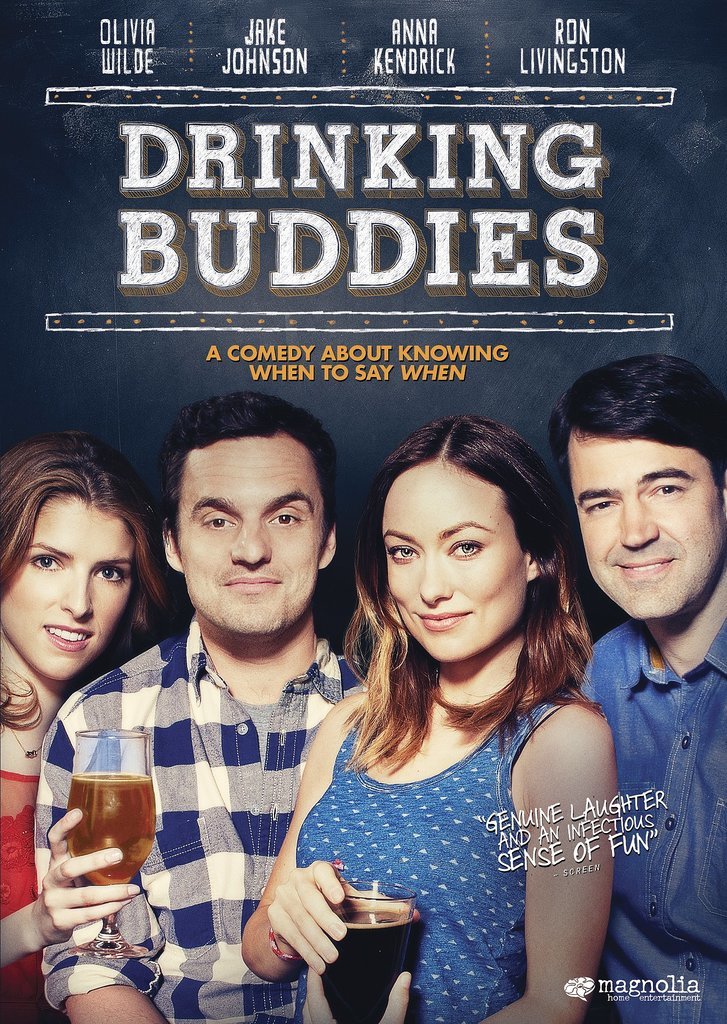 Work and love collide in the indie rom-com Drinking Buddies [140], which stars Olivia Wilde [141], Jake Johnson, Anna Kendrick [142], and Ron Livingston.
Romeo + Juliet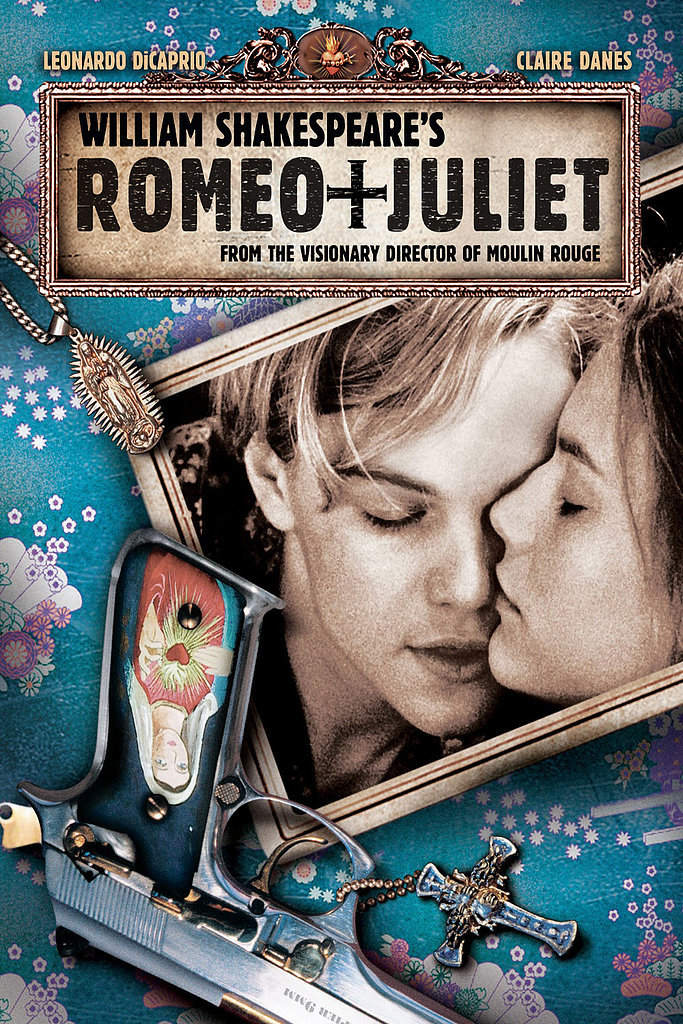 The classic story of star-crossed lovers Romeo + Juliet [143] gets a modern-day twist with Claire Danes [144] and Leonardo DiCaprio [145] starring as the ill-fated couple. This Baz Luhrmann version of the story takes place beachside.
Amelie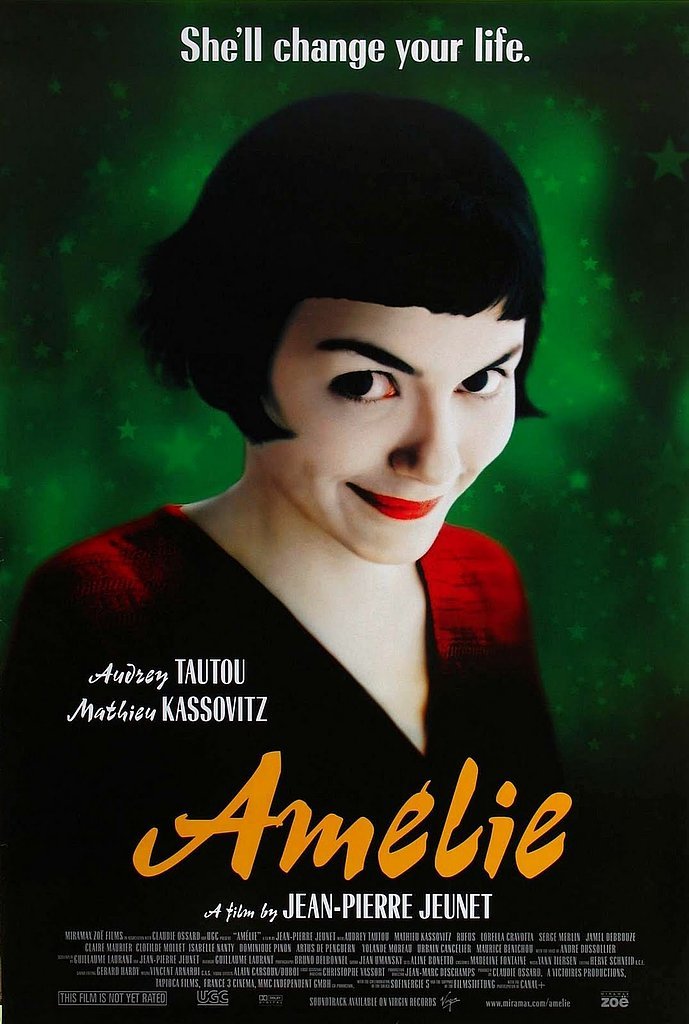 You can't help but be enchanted by the sweet and quirky French romance Amelie [146], starring Audrey Tautou as the titular character.
Blue Is the Warmest Color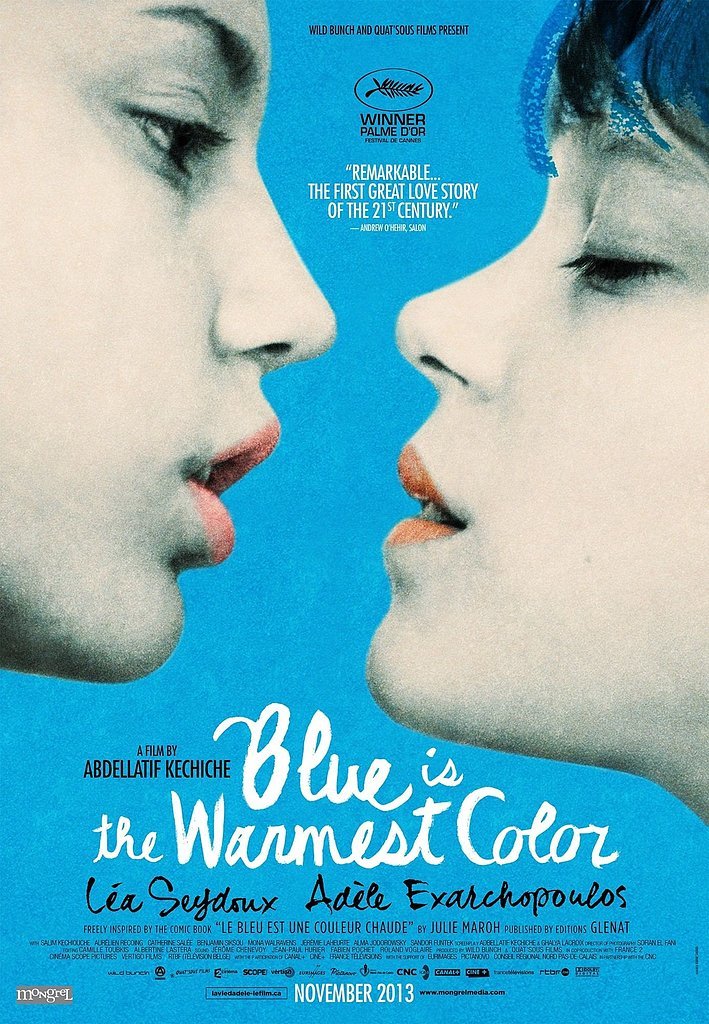 Blue Is the Warmest Color [147] is a sexual coming-of-age story about two teen girls falling in love. With its NC-17 rating, it's no surprise there are some very graphic lesbian sex scenes.
Funny Face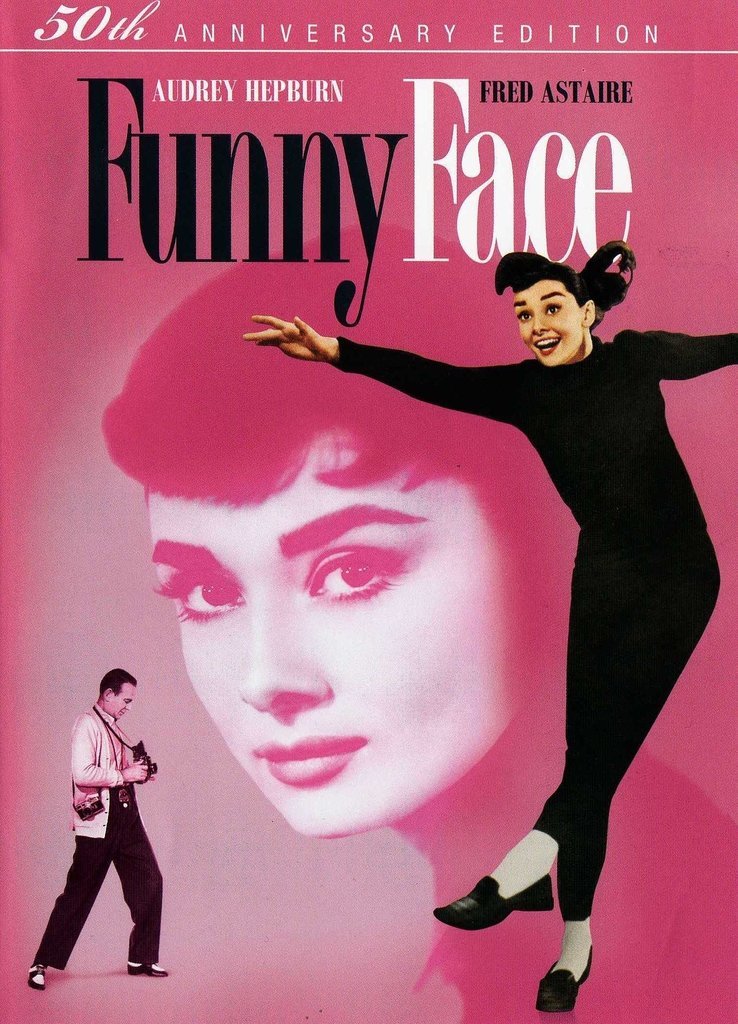 The 1957 classic romantic musical Funny Face [148] stars Fred Astaire as a high-fashion photographer and Audrey Hepburn as a model.
Thanks For Sharing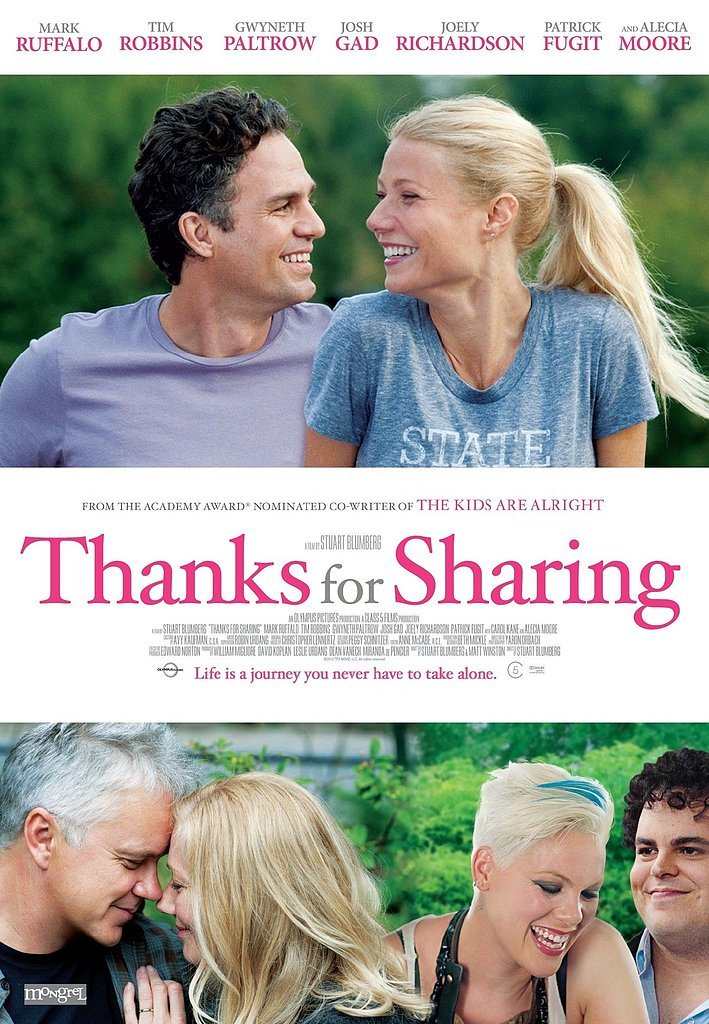 Mark Ruffalo [149] plays a recovering sex addict who begins a relationship with Gwyneth Paltrow [150]'s character in 2012's indie rom-com Thanks For Sharing [151].
Almost Famous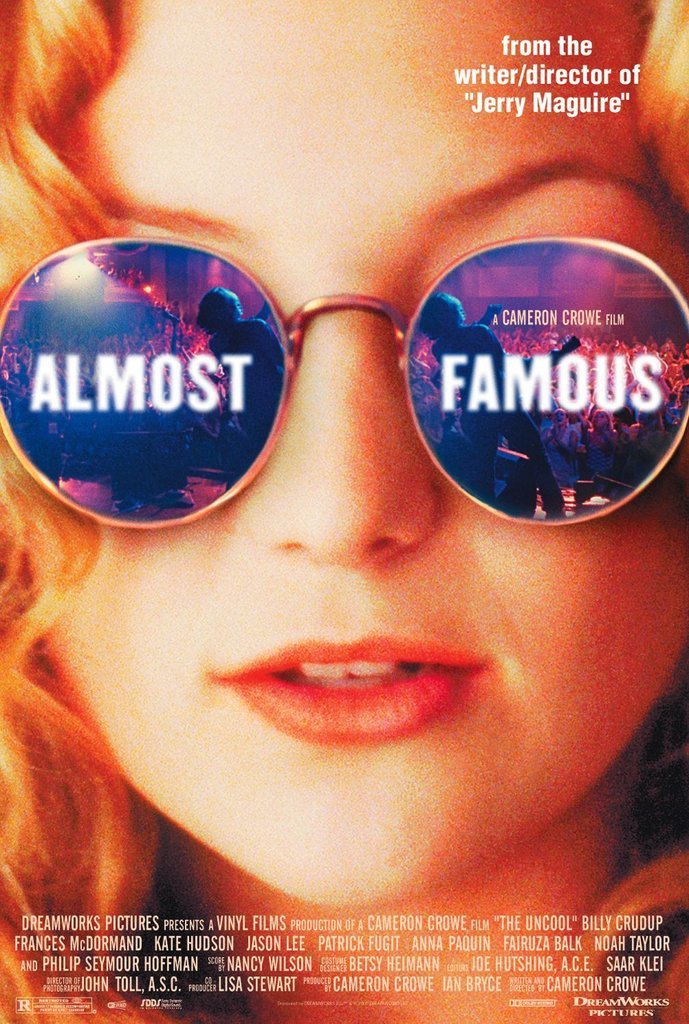 Patrick Fugit stars in the classic Almost Famous [152] as a teenager who falls for Kate Hudson [153] in her Oscar-nominated role as Penny Lane. It's a film about sex, drugs, and rock 'n' roll but with a lot of heart to it.
Silver Linings Playbook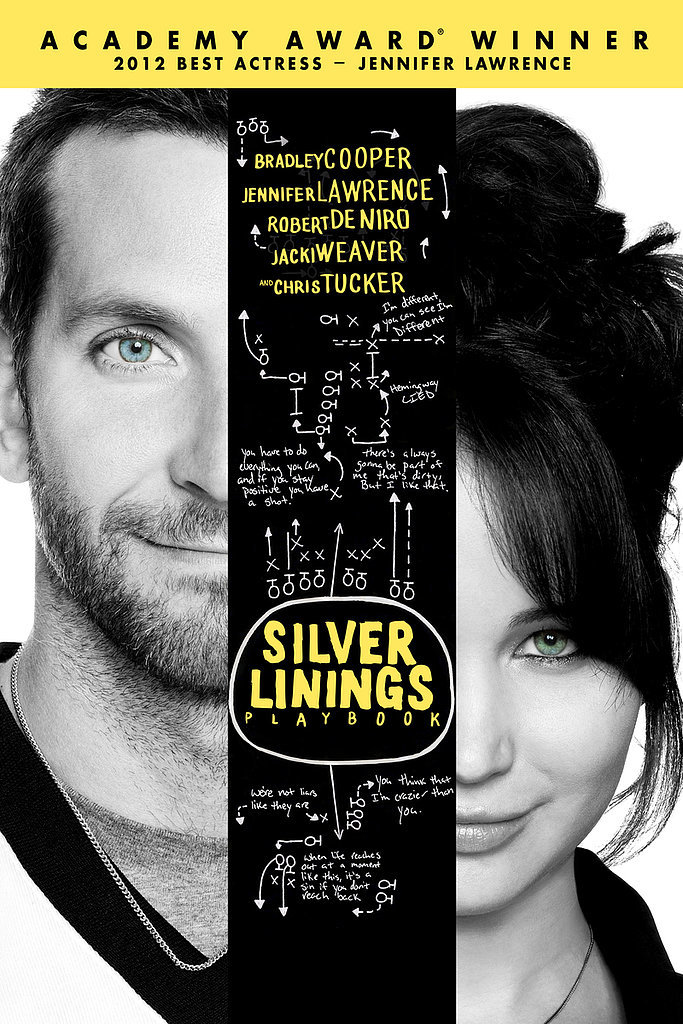 Bradley Cooper [154] and Jennifer Lawrence star as unstable love interests in the 2012 romantic comedy Silver Linings Playbook [155].
Shakespeare in Love
Shakespeare in Love [156] (1998) is a story of forbidden love, imagining the young playwright William Shakespeare falling for a noblewoman who acts in his play.
His Girl Friday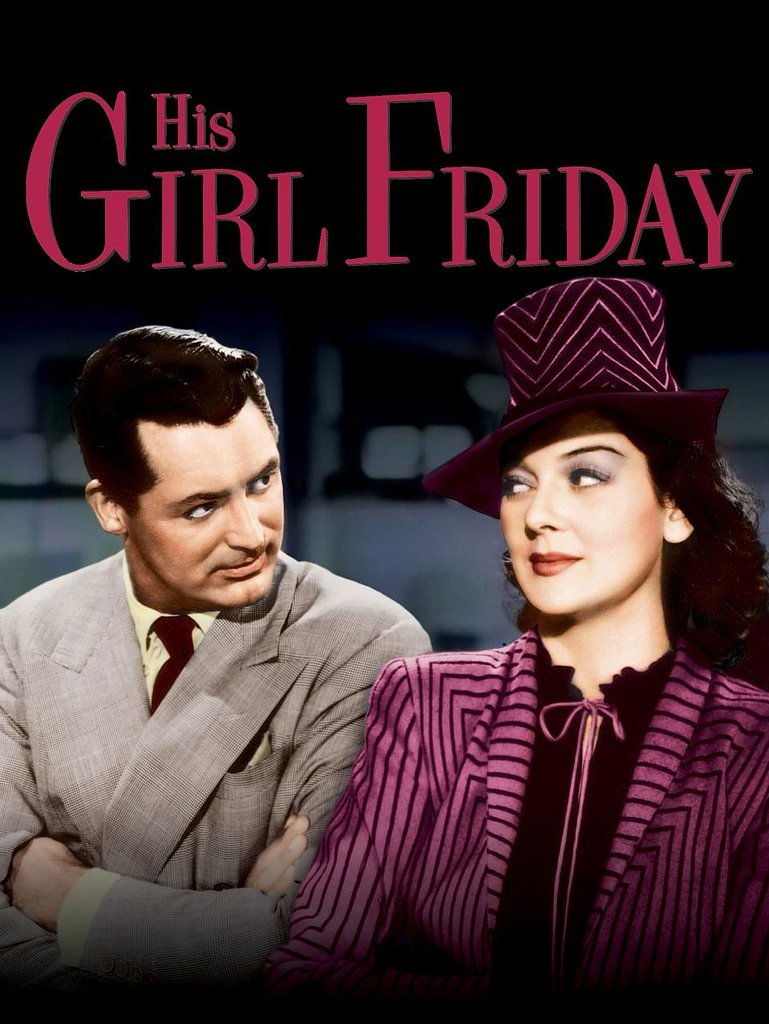 You may reconsider an office romance when you watch His Girl Friday [157], which is about a newspaper editor who's trying to prevent his ex-wife — and also his star reporter — from remarrying.
In Your Eyes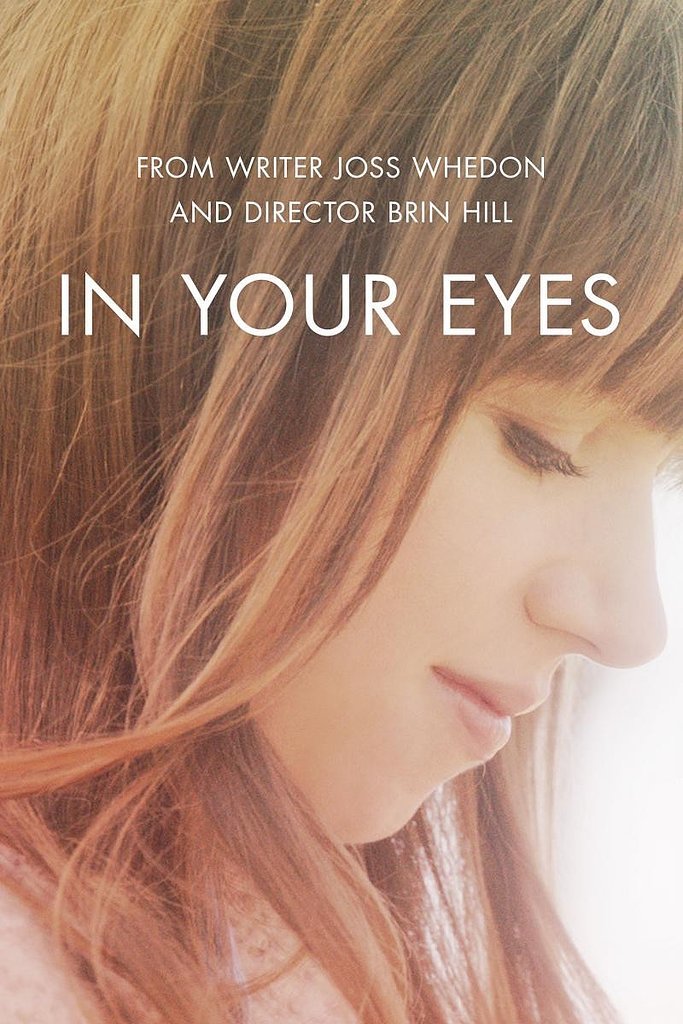 Joss Whedon wrote the script for the indie romance In Your Eyes [158], which stars Zoe Kazan and Michael Stahl-David as two strangers whose telepathic bond results in a romantic connection.
Not Another Happy Ending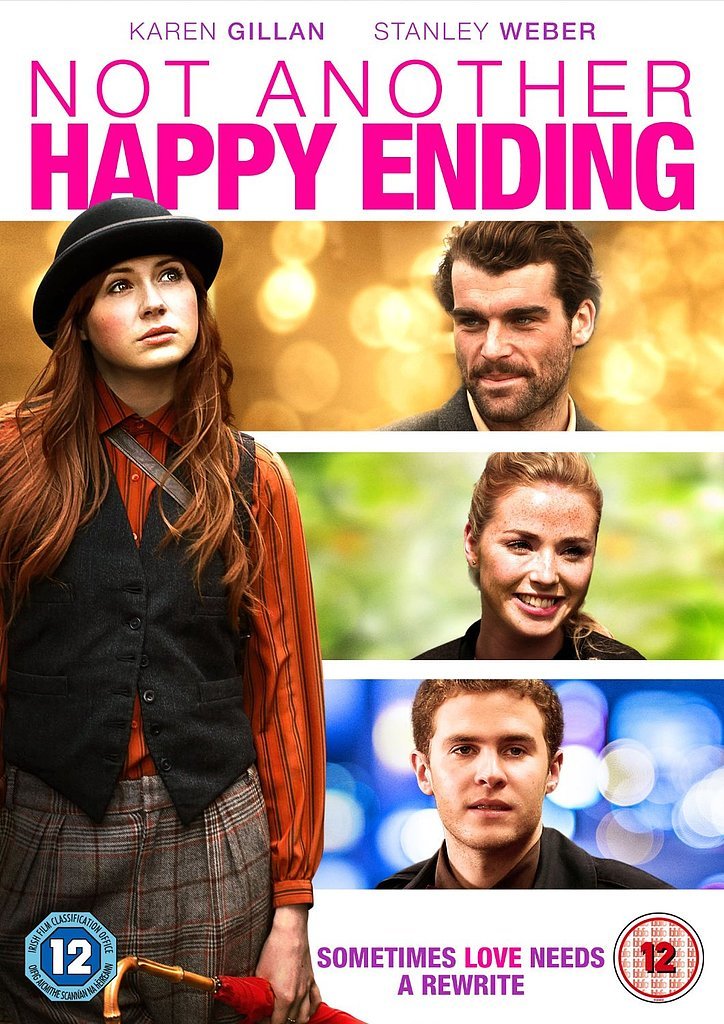 Doctor Who's Karen Gillan stars in the British rom-com Not Another Happy Ending [159] as an author whose postpublication success has made her too happy to write. Things are further complicated when her publisher begins to fall in love with her.
Girl on a Bicycle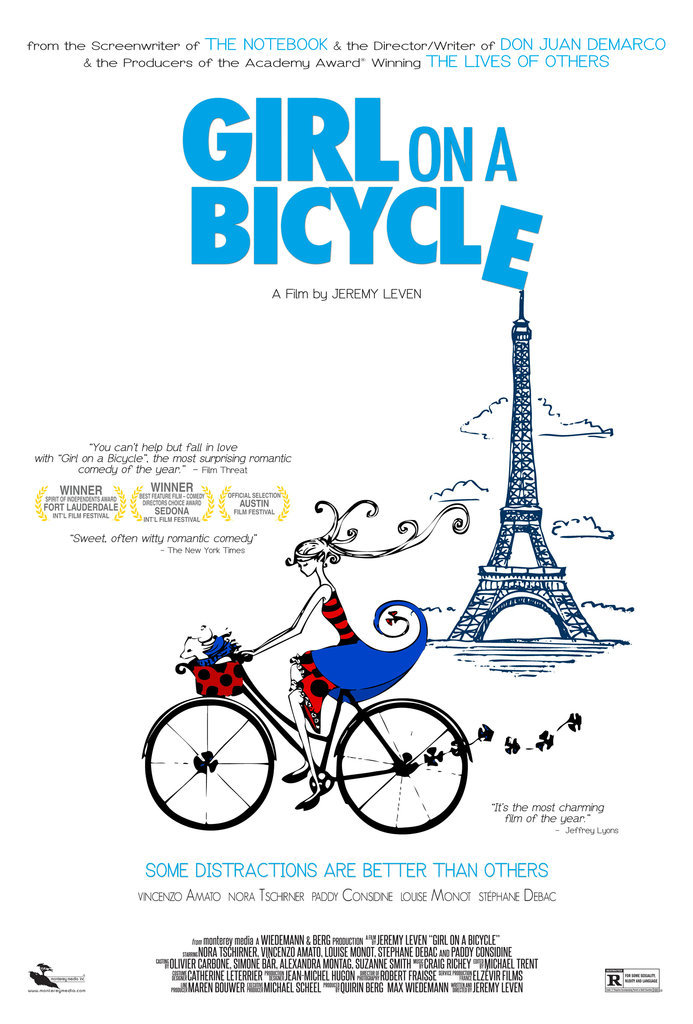 The charming German rom-com Girl on a Bicycle [160] follows a soon-to-be-engaged tour bus driver who falls for a stranger he sees riding her bicycle.