Stacy and Ari met as staffers at a Summer camp, so when it came time to plan their wedding [1], they looked to the important place in their personal history for inspiration. Called the Lair of the Golden Bear, the camp "has always been a huge part of our relationship," says Stacy, associate managing editor at POPSUGAR. "Ari proposed to me during a weekend spent up at the Lair, at a sunset lookout spot I always envisioned having my wedding. Since meeting and getting engaged there seemed like enough, we decided to have a camp-like wedding elsewhere."
The Location
"It was really important for us to choose a space that was very inclusive for all the guests but also a little secluded from the outside world — just like Summer camp! We found Dawn Ranch Lodge in Guerneville, CA, early in our venue search, and it was immediately the right fit. Most of our guests could stay in little rustic cabins on site (no TVs!), and we were able to have prewedding events like a campfire/sing-along, lawn games, yoga, a river float, and the rehearsal dinner, as well as all the day-of events right there at Dawn Ranch."
Keep reading for all the details!
The Look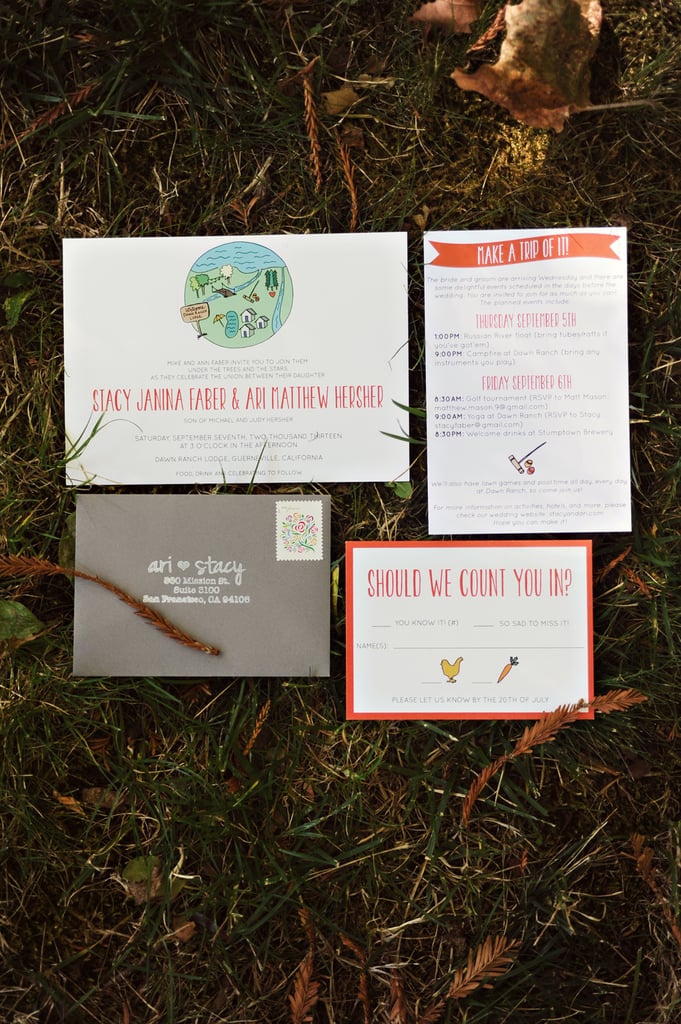 "We didn't dive too deep into any specific theme for the wedding [2], though design-wise I would say we were going for bold and bright colors with a little bit of a rustic charm. We had a lot of guests, so we tried to make it feel as intimate and inclusive as possible. I think having a venue where everything happened on site really helped facilitate that. And of course, we wanted to throw a really fun party after the ceremony. As we planned the wedding, we kept coming back to the question: 'What kind of party would we want to go to?' and that is pretty much how we came up with our vision."
The Details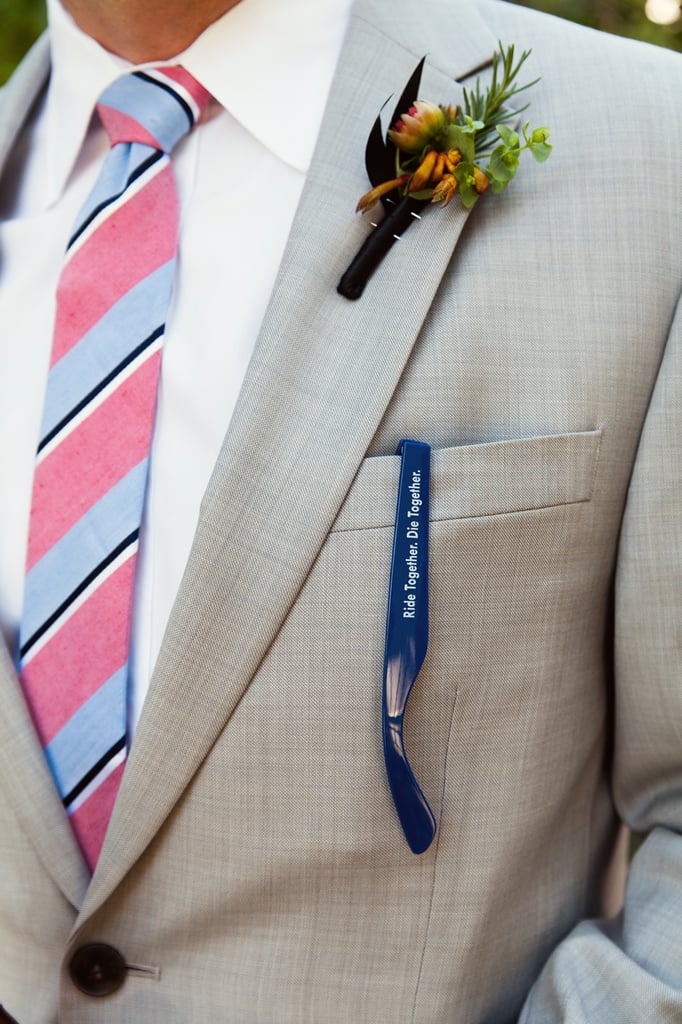 The couple gave sunglasses and koozies as wedding [3] favors. Says Stacy: "The phrase 'ride together, die together' became a big part of our wedding. Basically, it's something Ari and I have said to each other for years. We naturally had to incorporate that into our wedding, and our officiant made sure to tell the story when she married us so all our guests were in on the joke, too."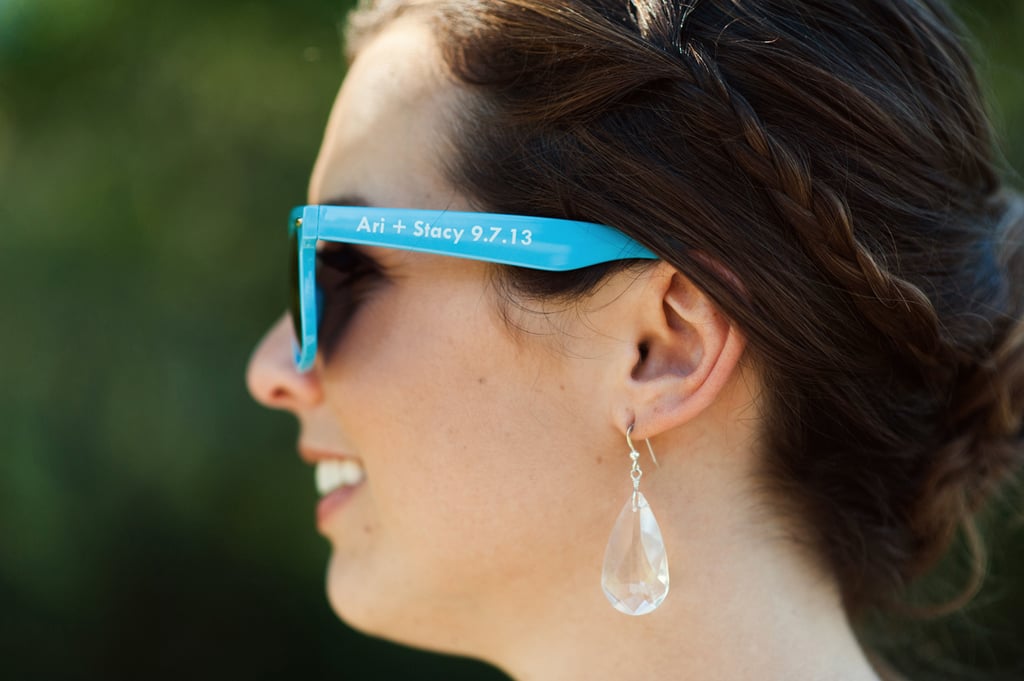 Favorite Moment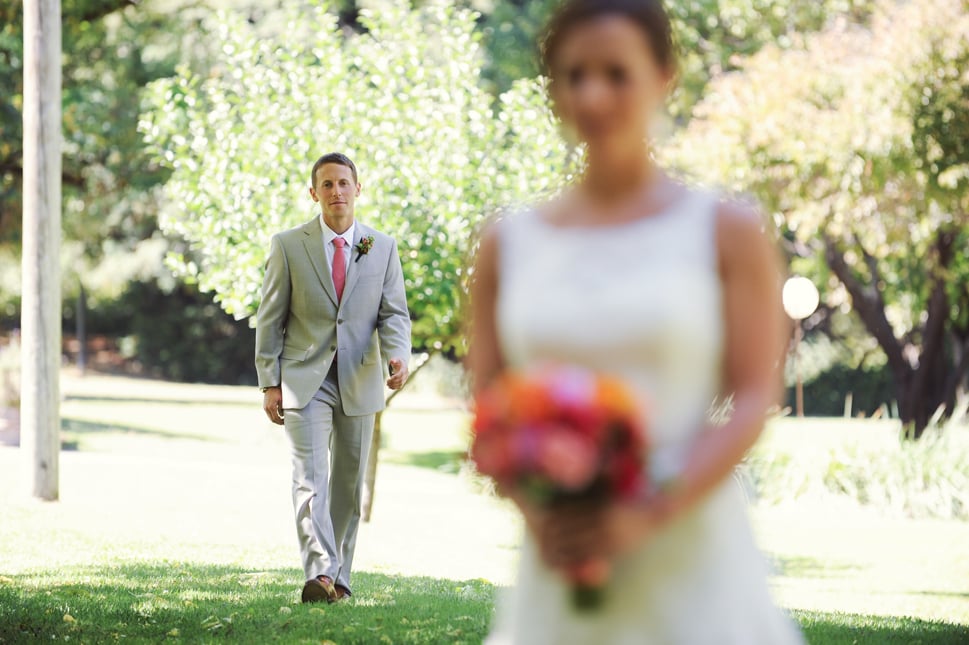 "I had been so nervous all day. We decided to do our first look before the wedding [4], and I was incredibly thankful for it (I was actually shaking leading up to it!). When I saw Ari, though, all my stress just melted away and I felt completely calm. Of course I had some more nerves during the day (like for our vows and the first dance), but I will never forget that moment of just complete calm and quiet before the madness continued."
Advice For Brides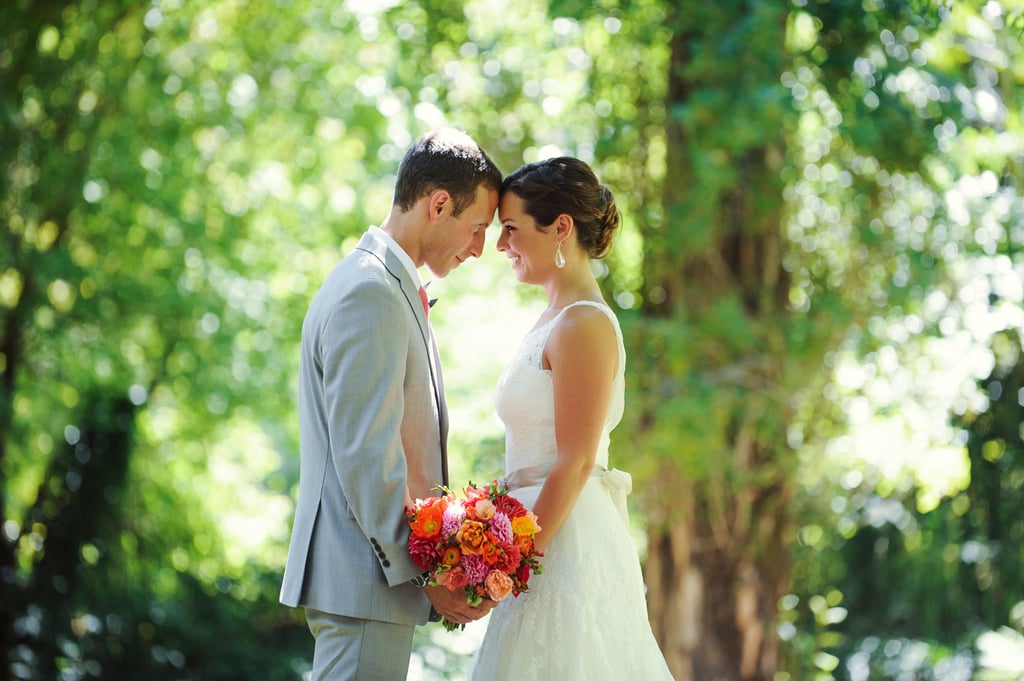 "I had so much fun planning my wedding [5], but I'd be lying if I said it didn't have its stressful moments. Between myself, my husband, both sets of parents, and others, everyone has an opinion! If you find yourself in a position where you want one thing and someone else wants another, think about who this decision matters more to before making a final decision.
Try to steal a couple moments away if you can. The day flies by and it's hard to remember everything that happens, as well as actually spend time together. It's a good time to take a step back and see everyone there to celebrate your love and really just soak it all in. The few moments we stole away truly are ones that I remember and cherish."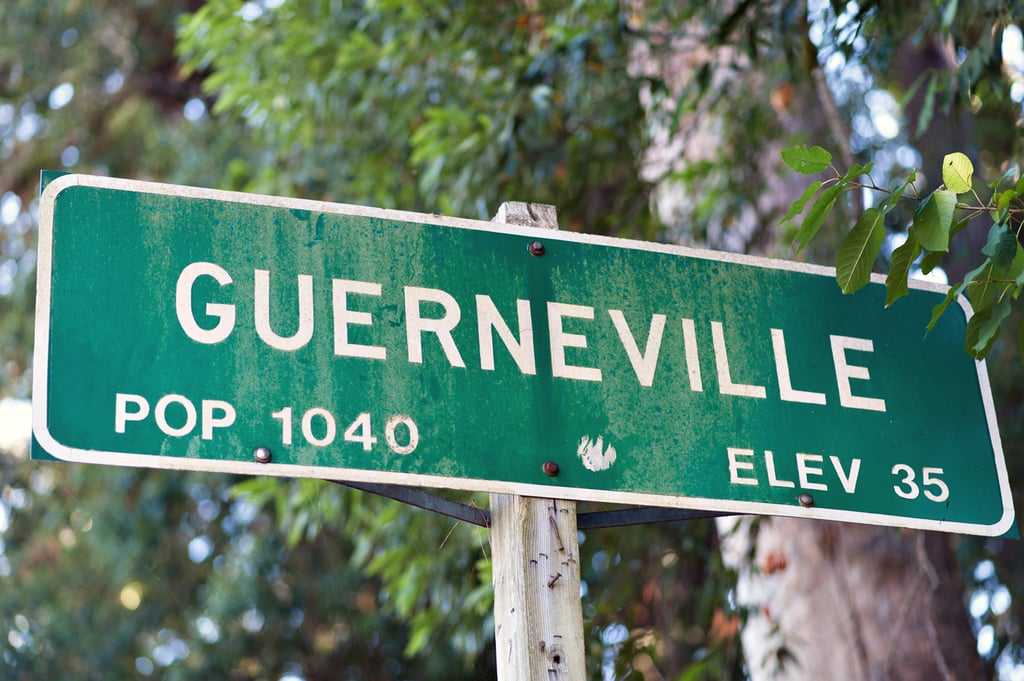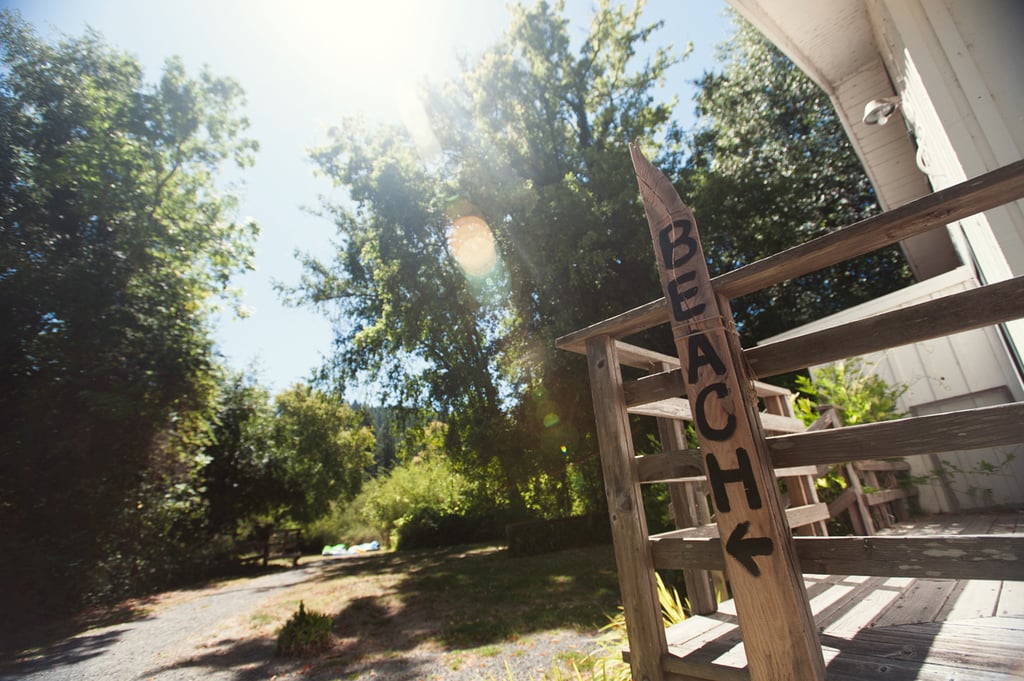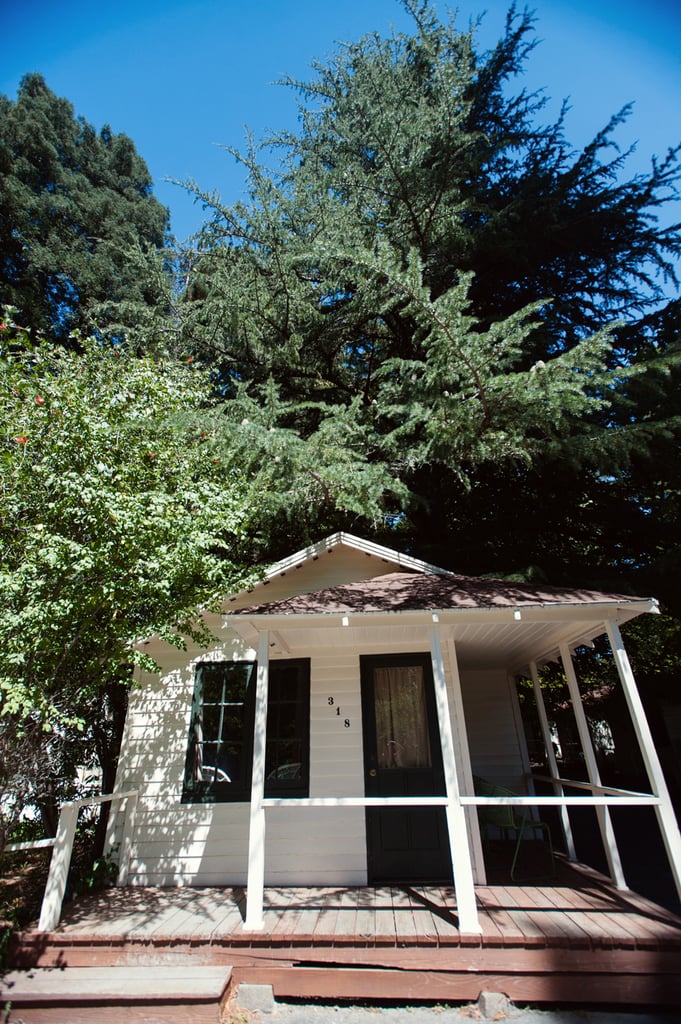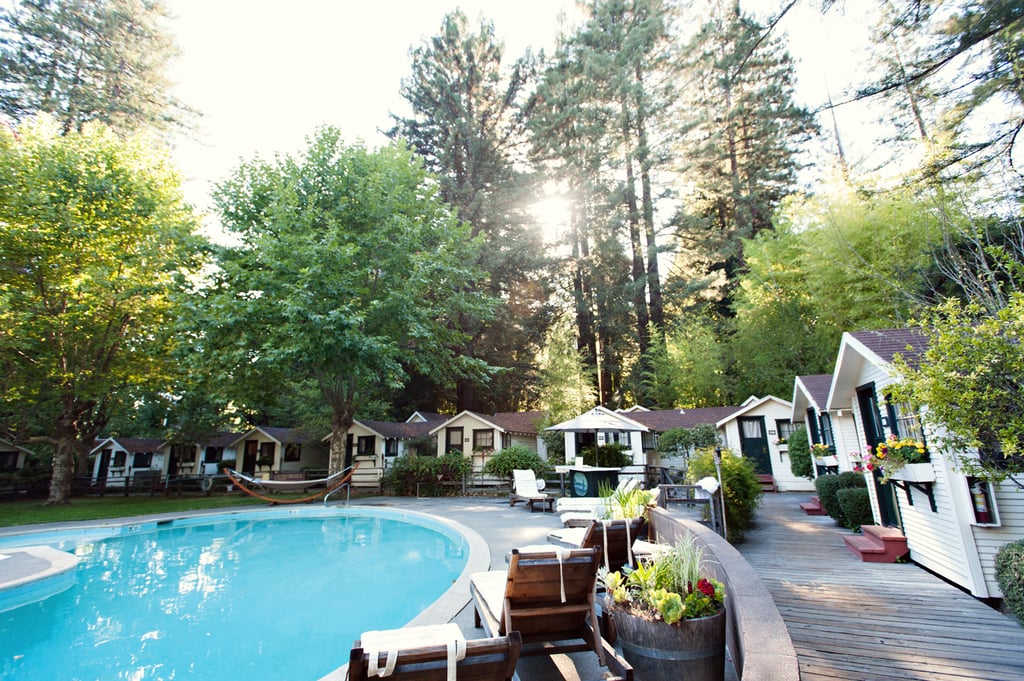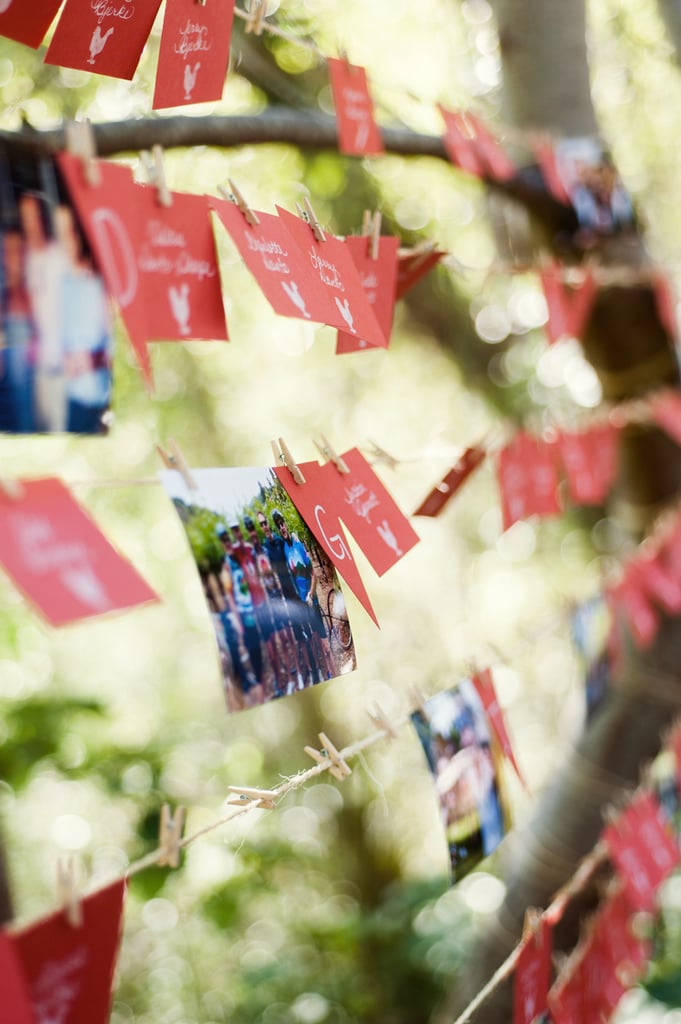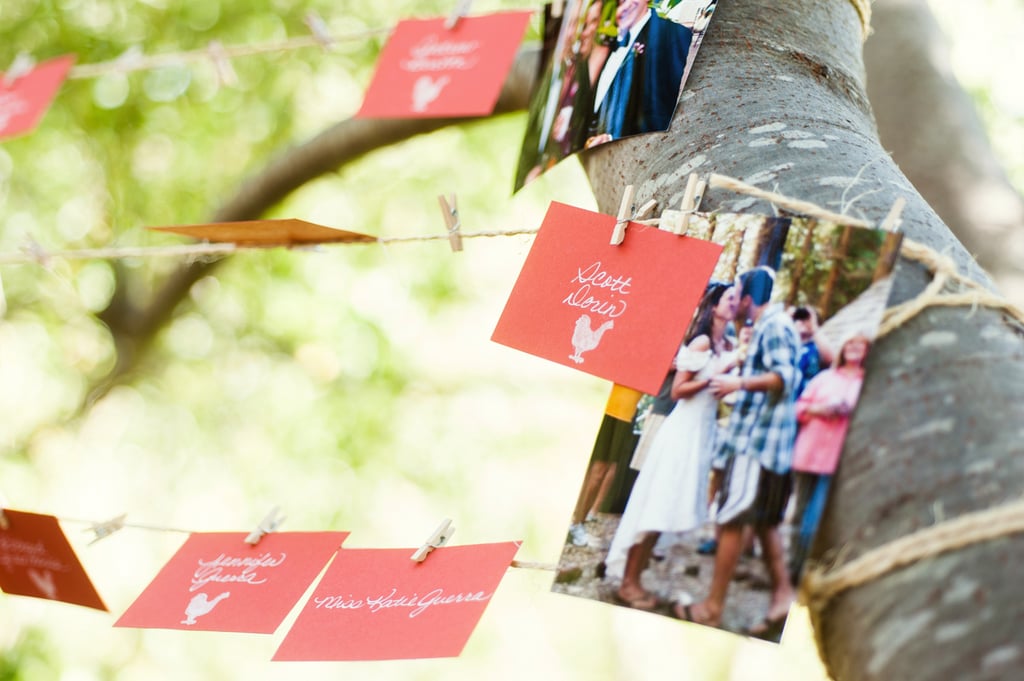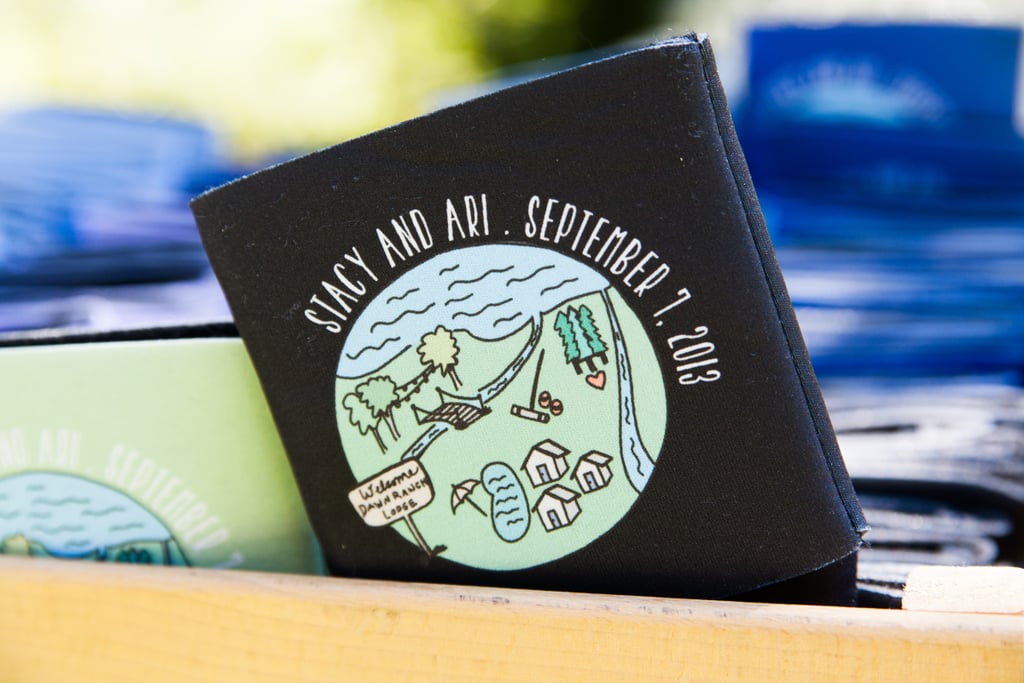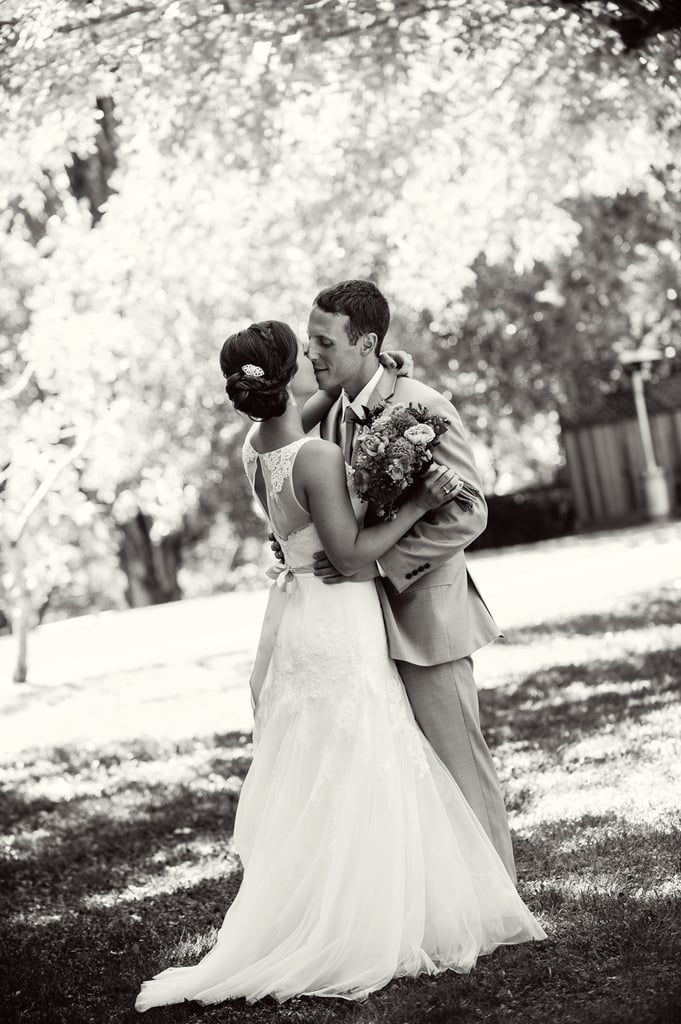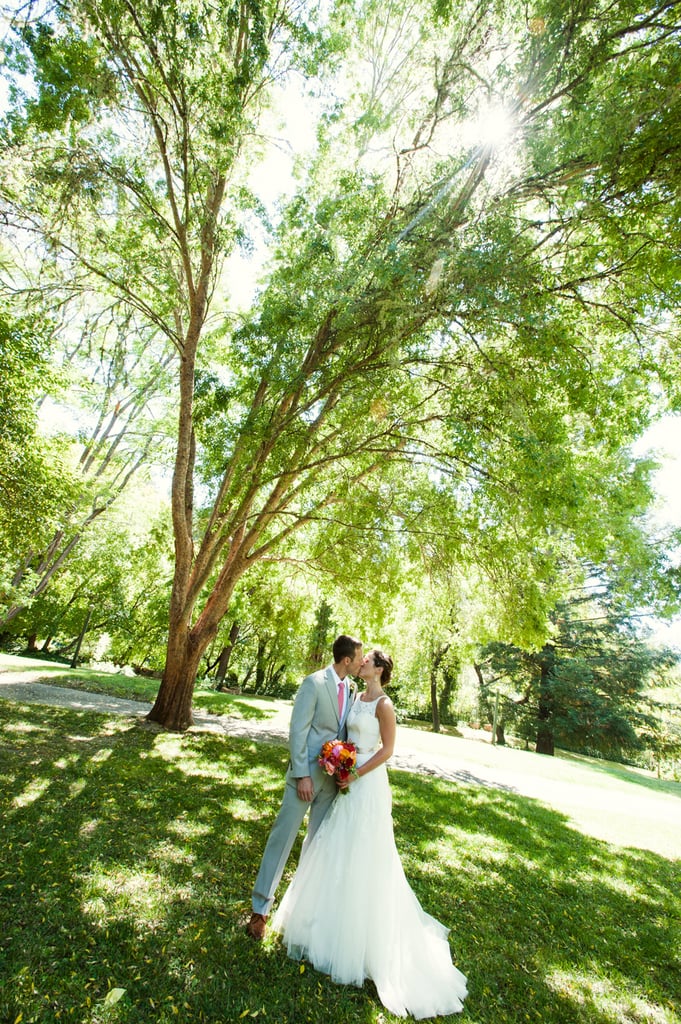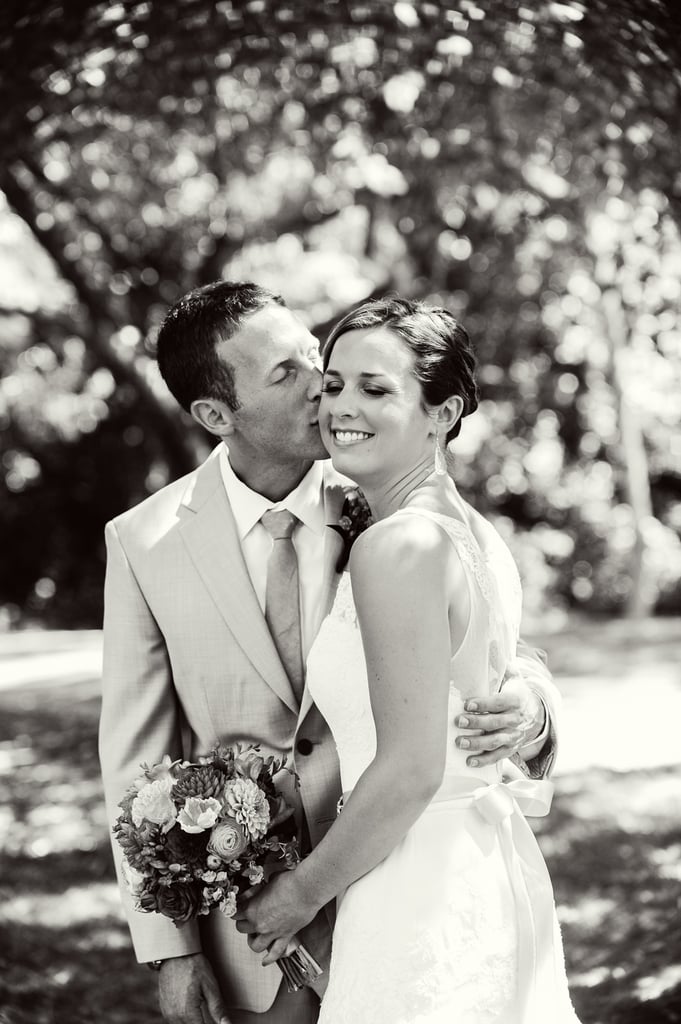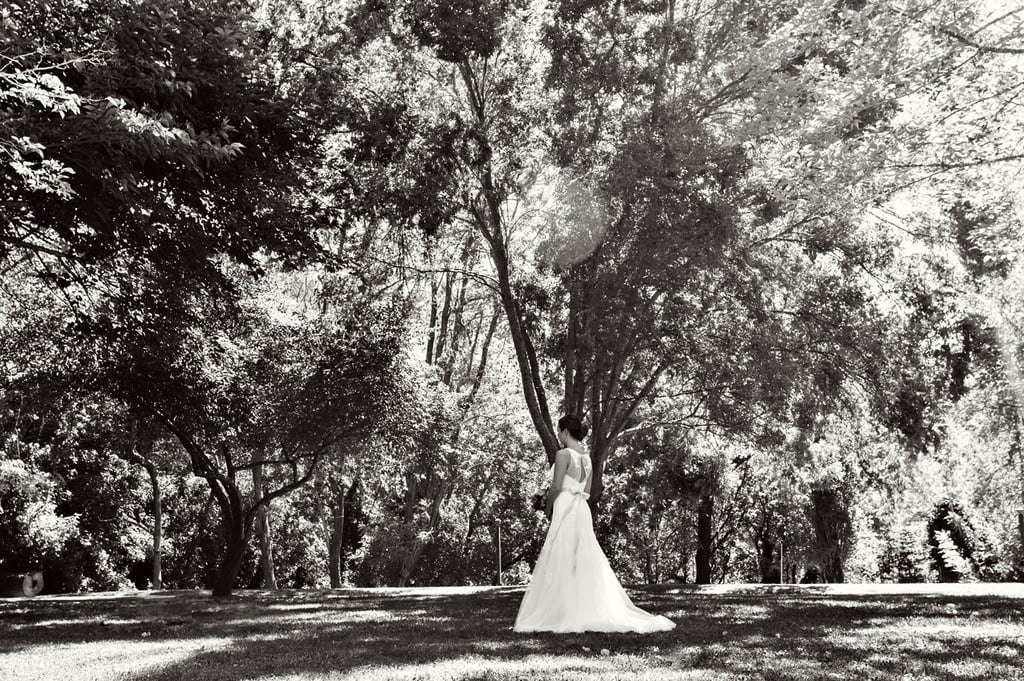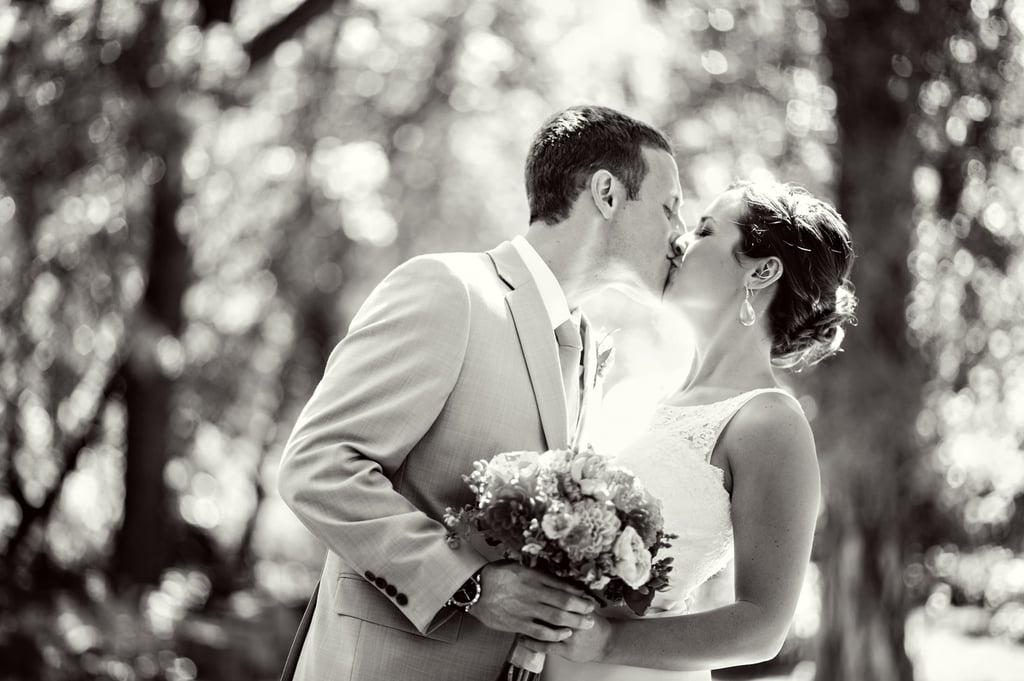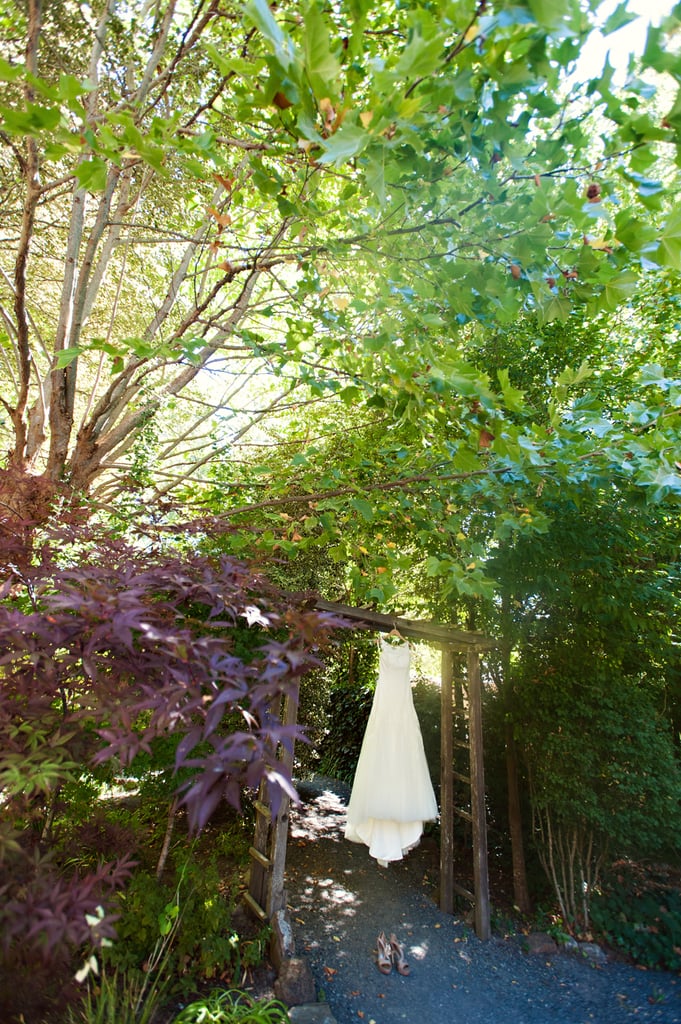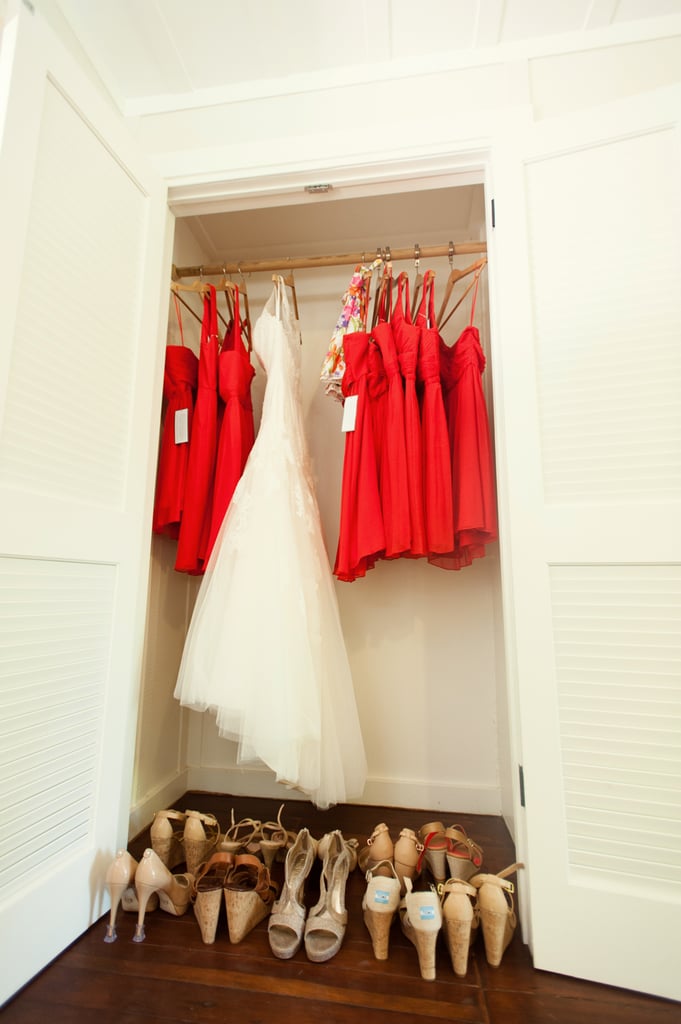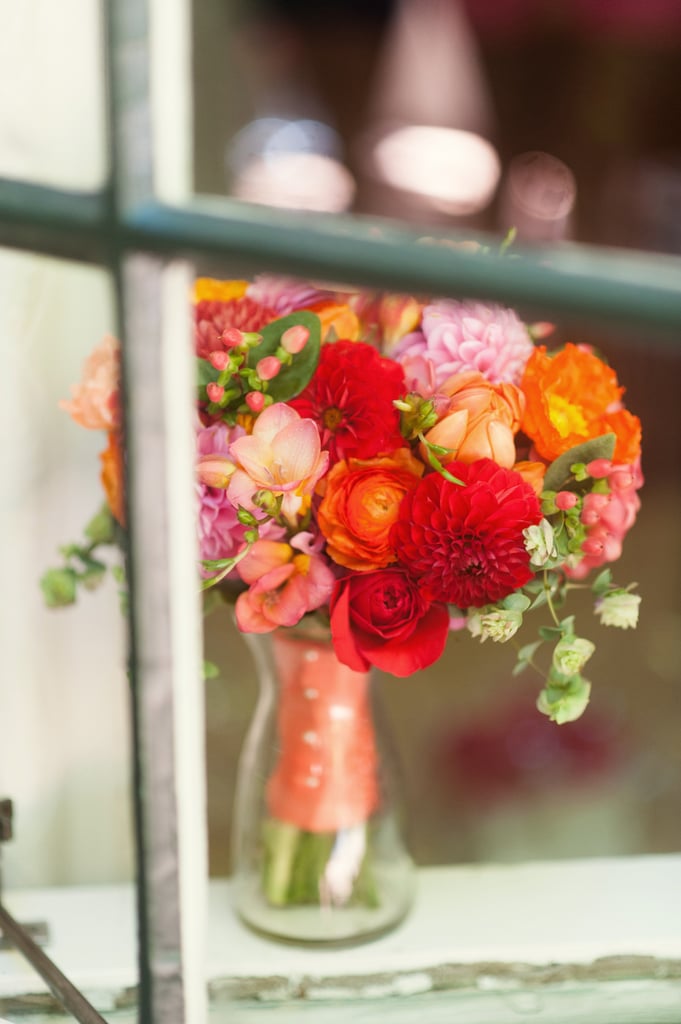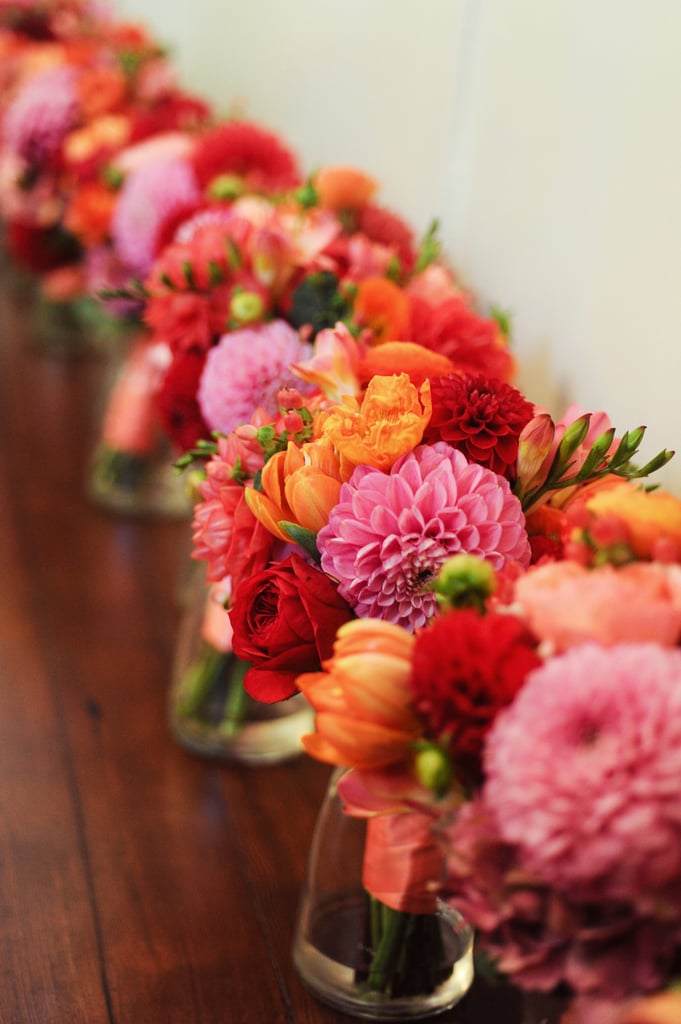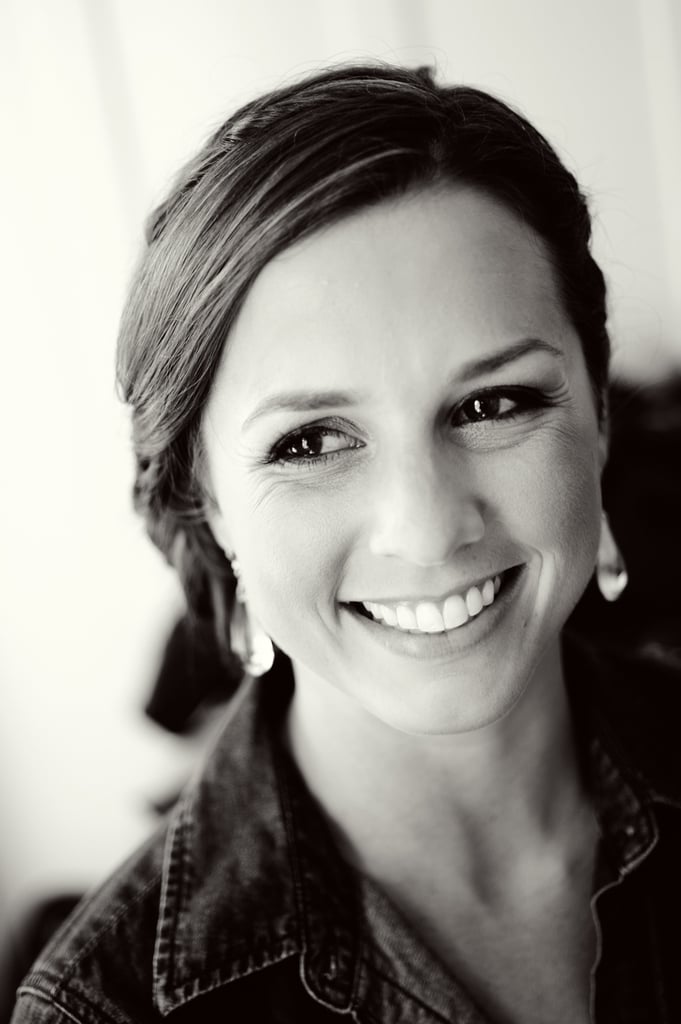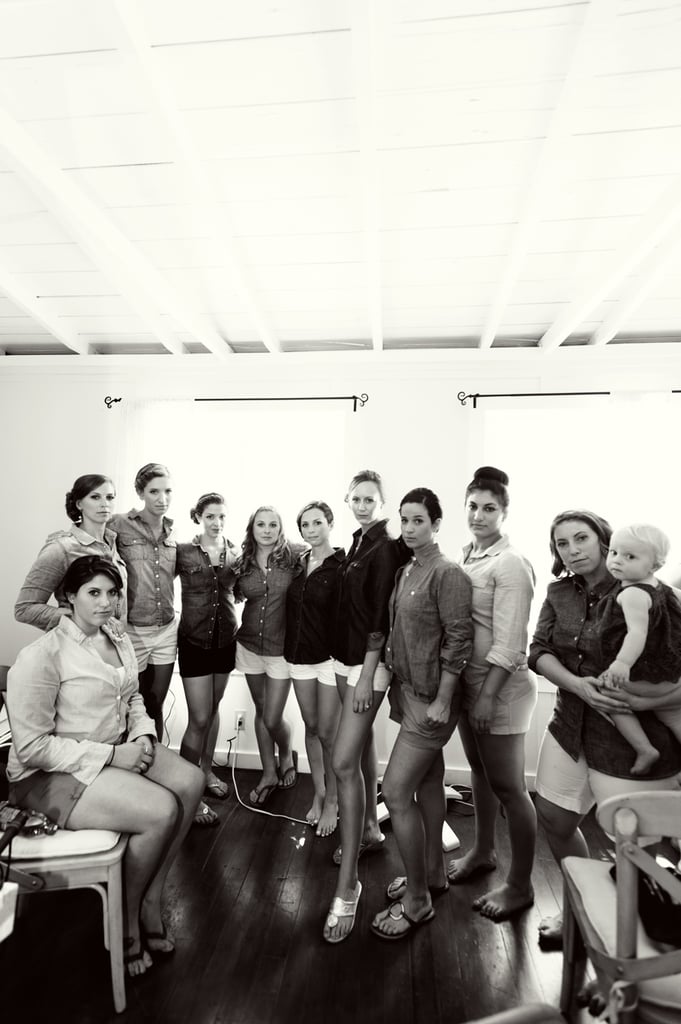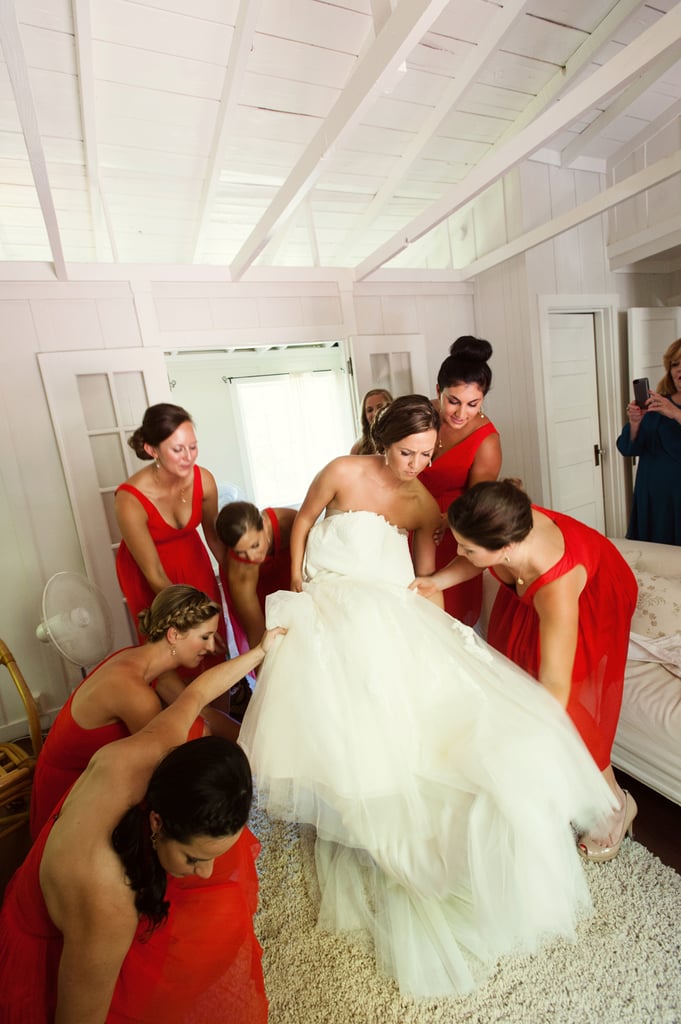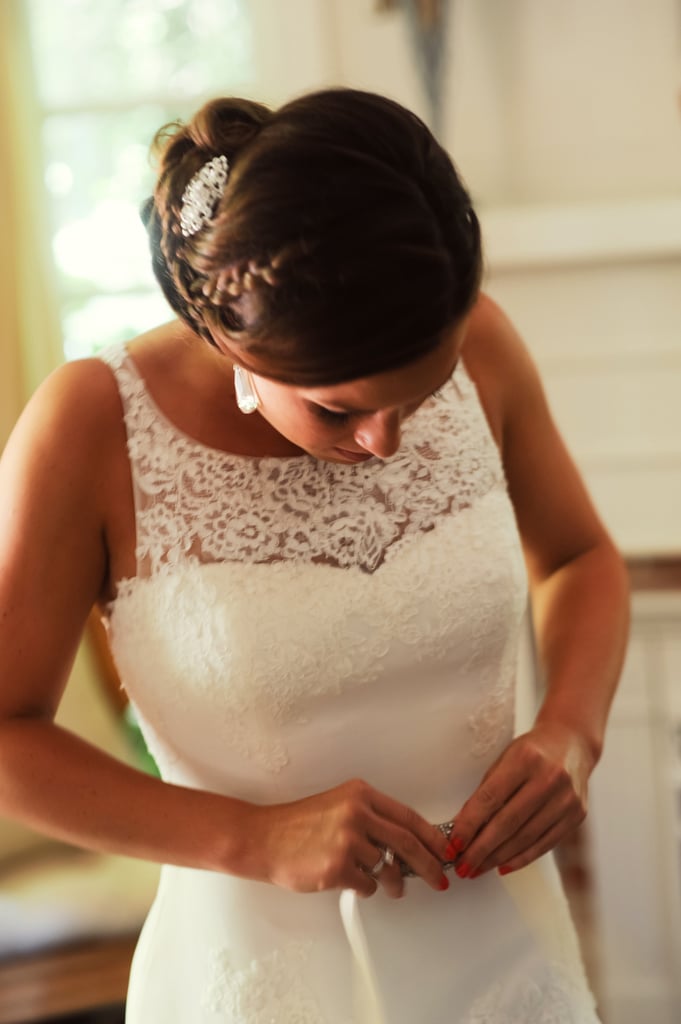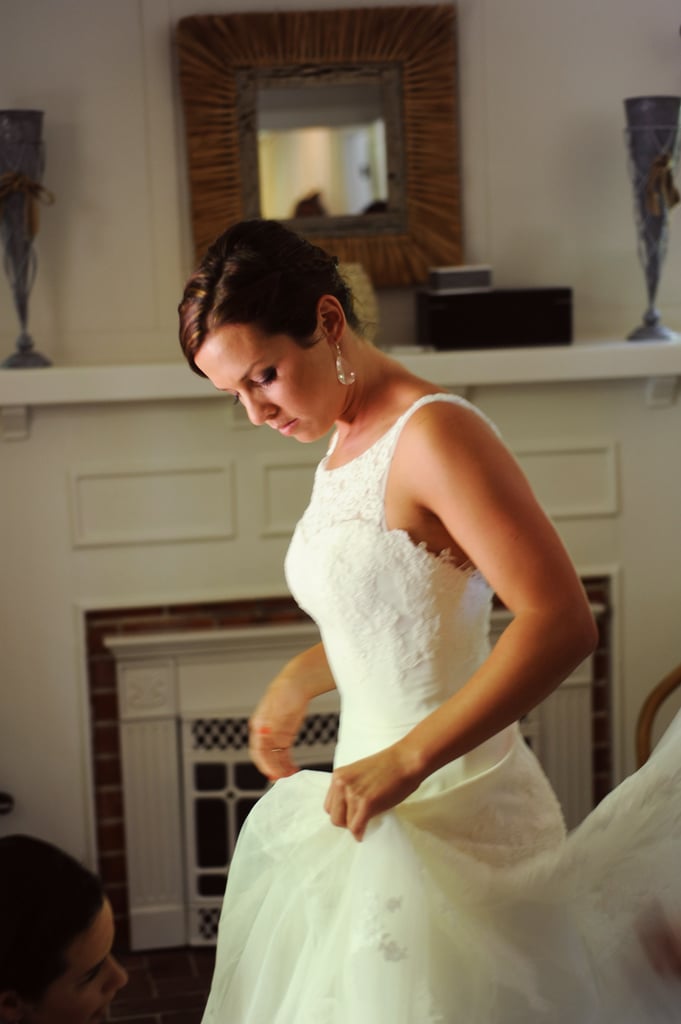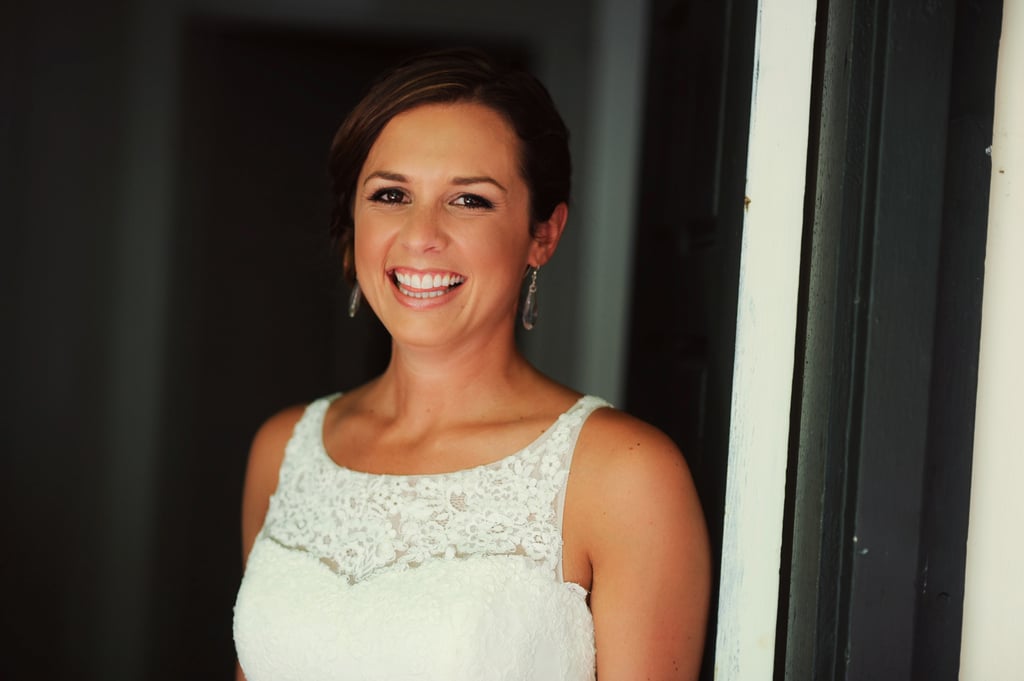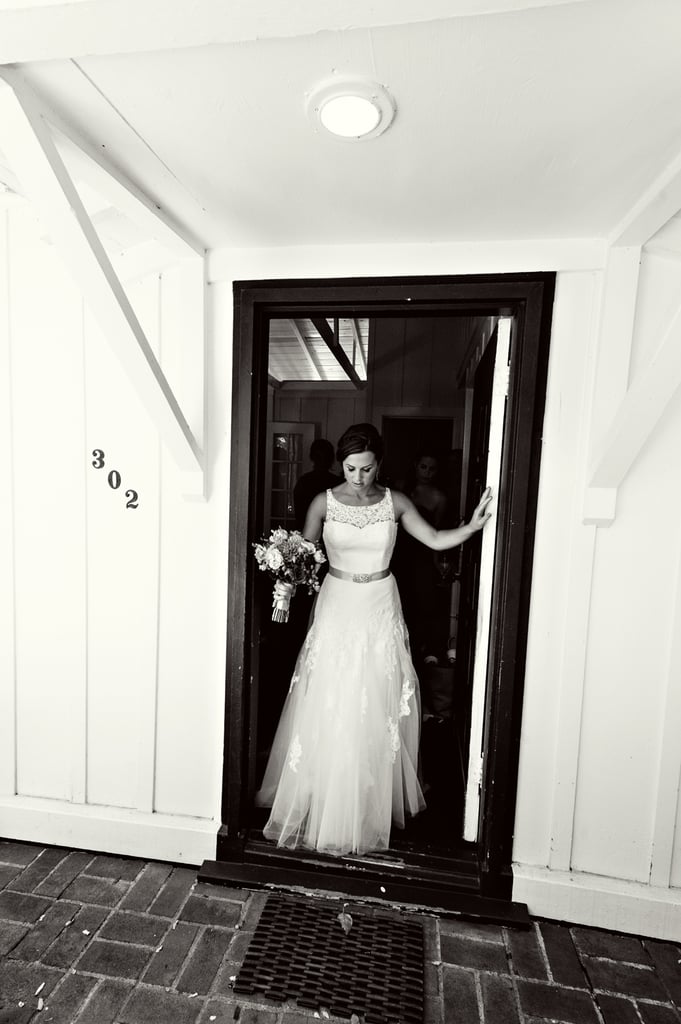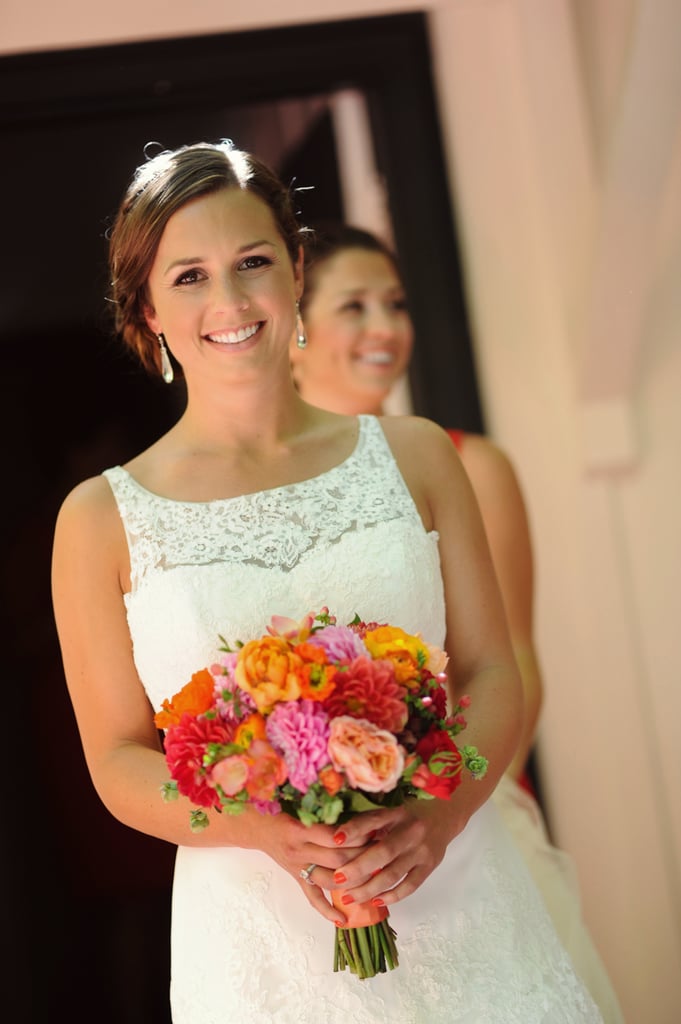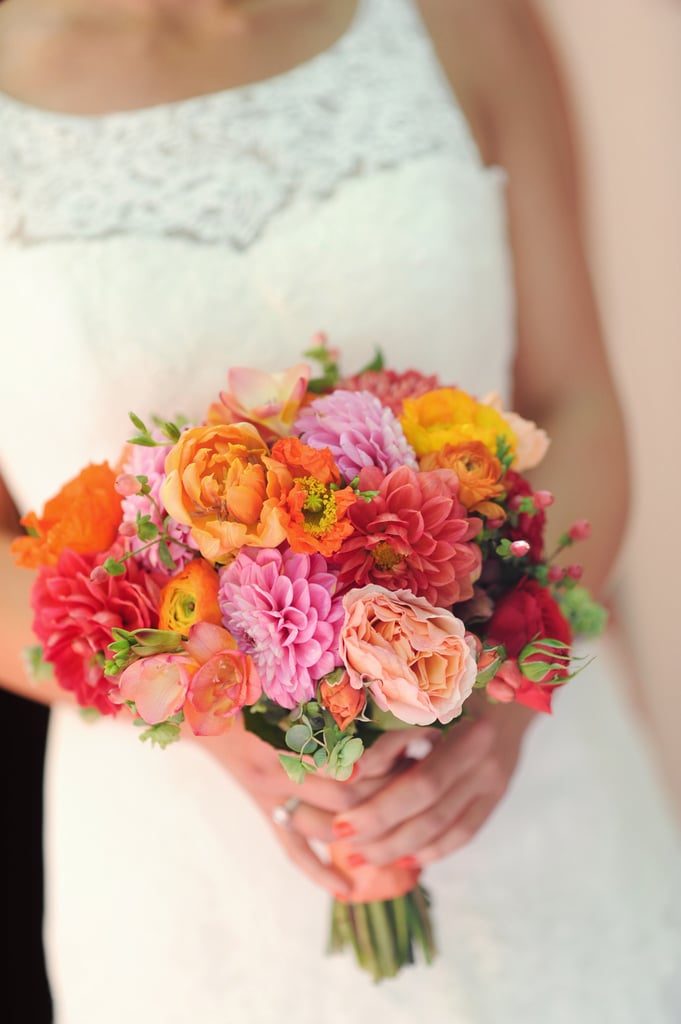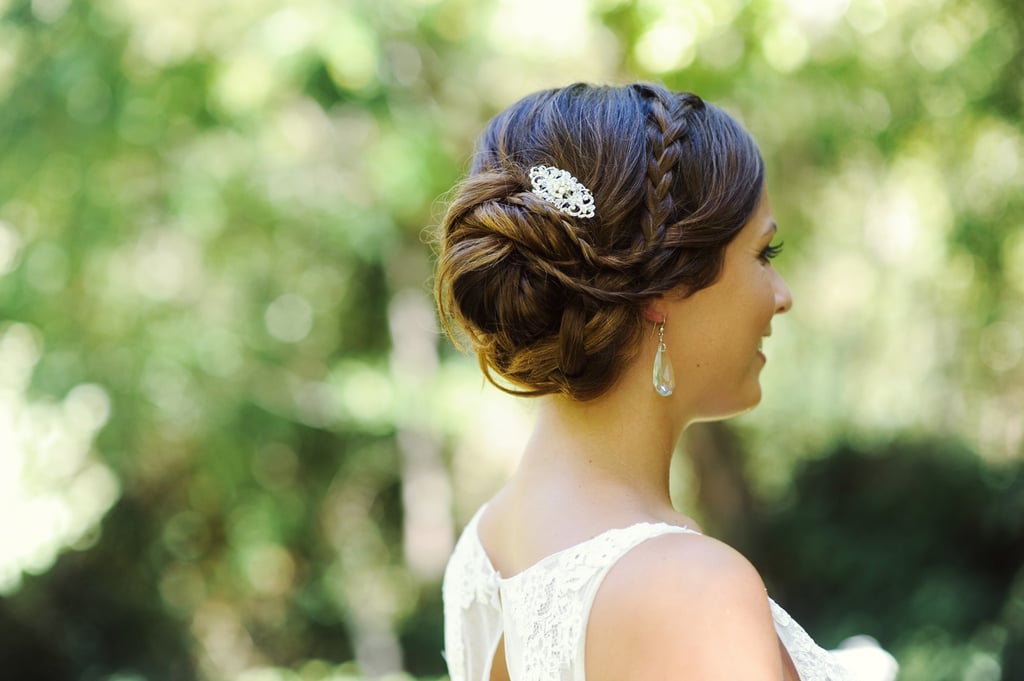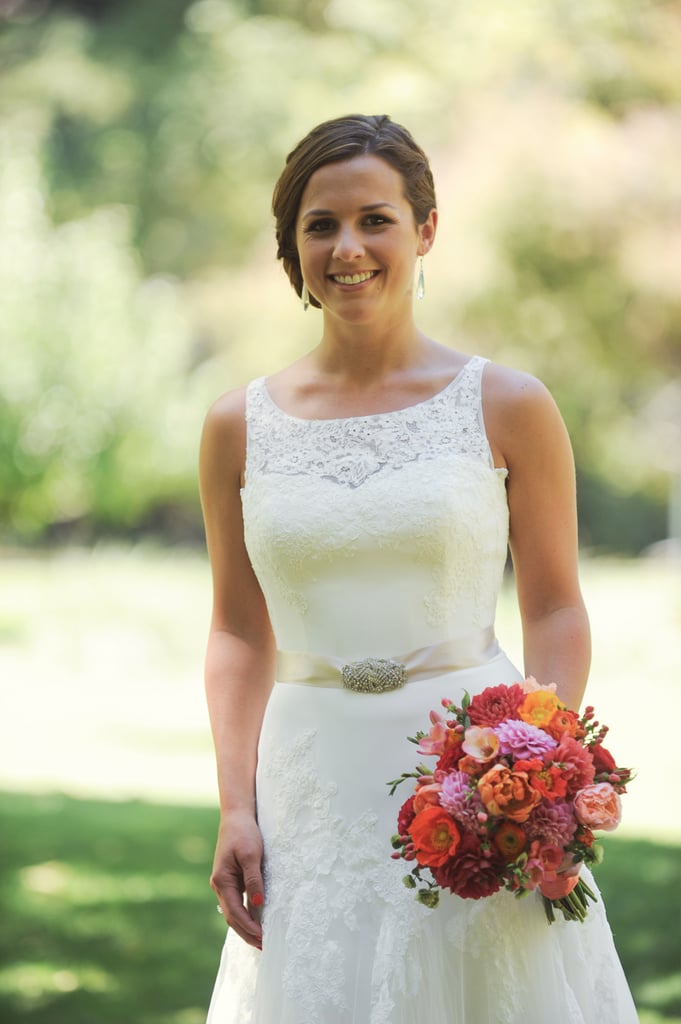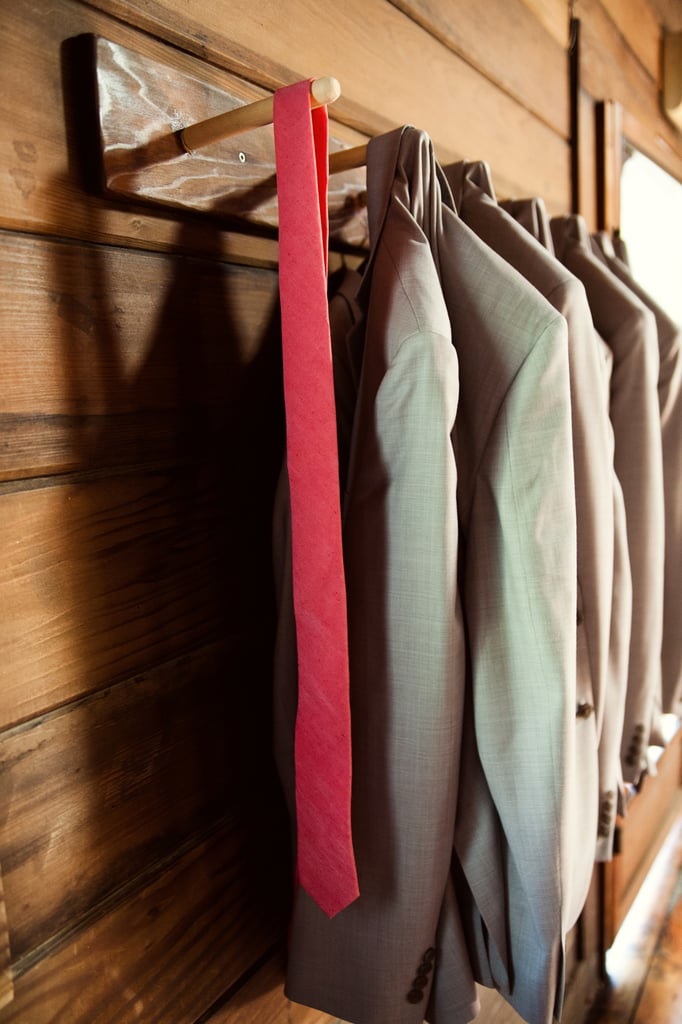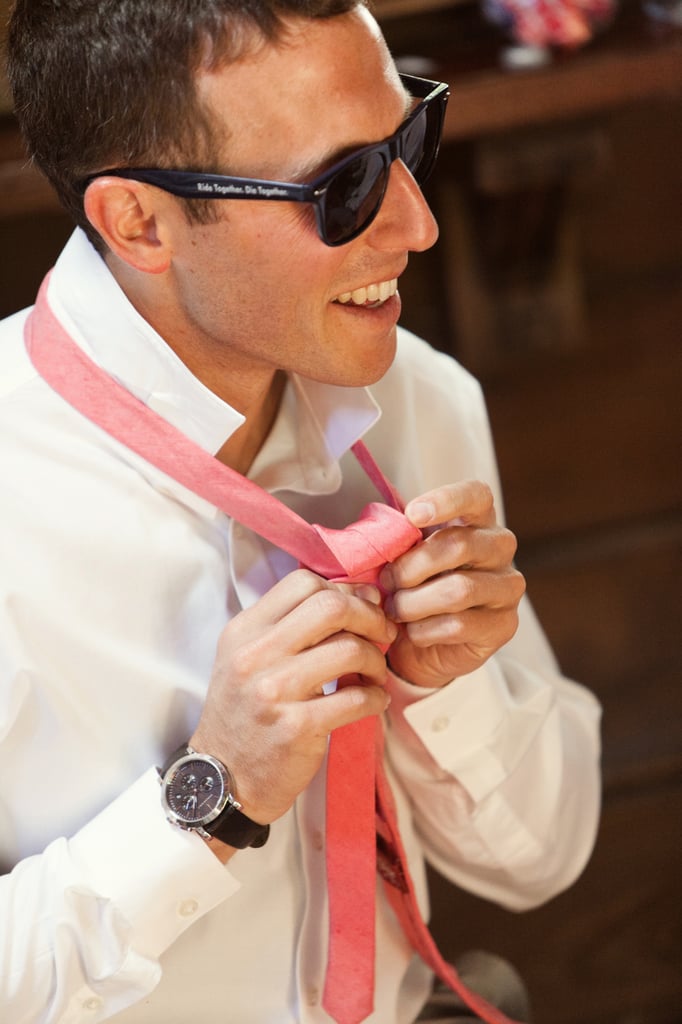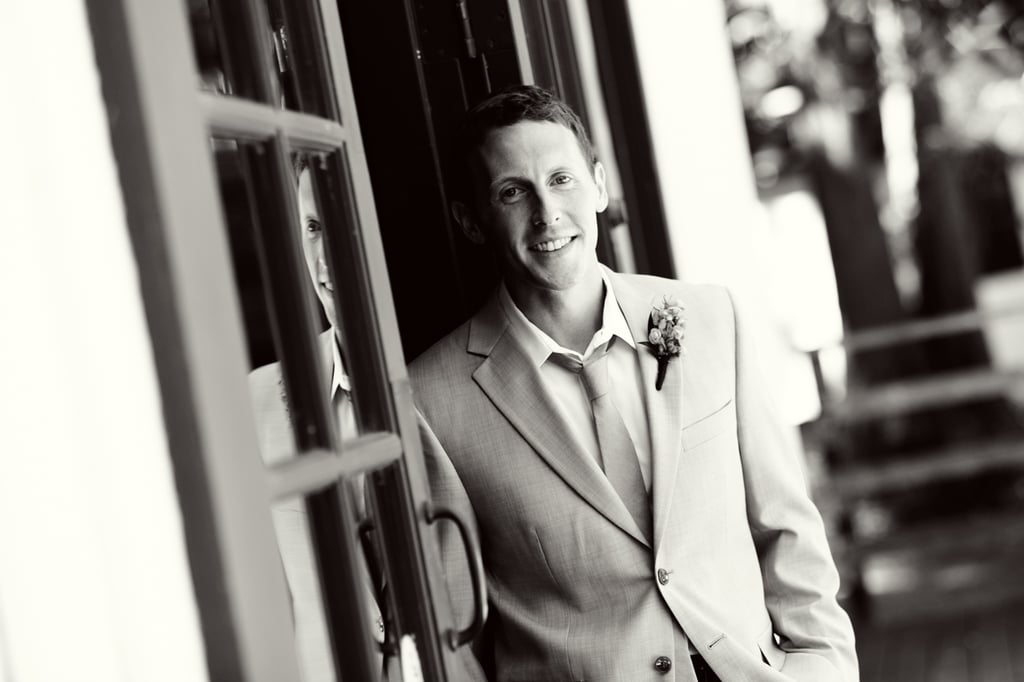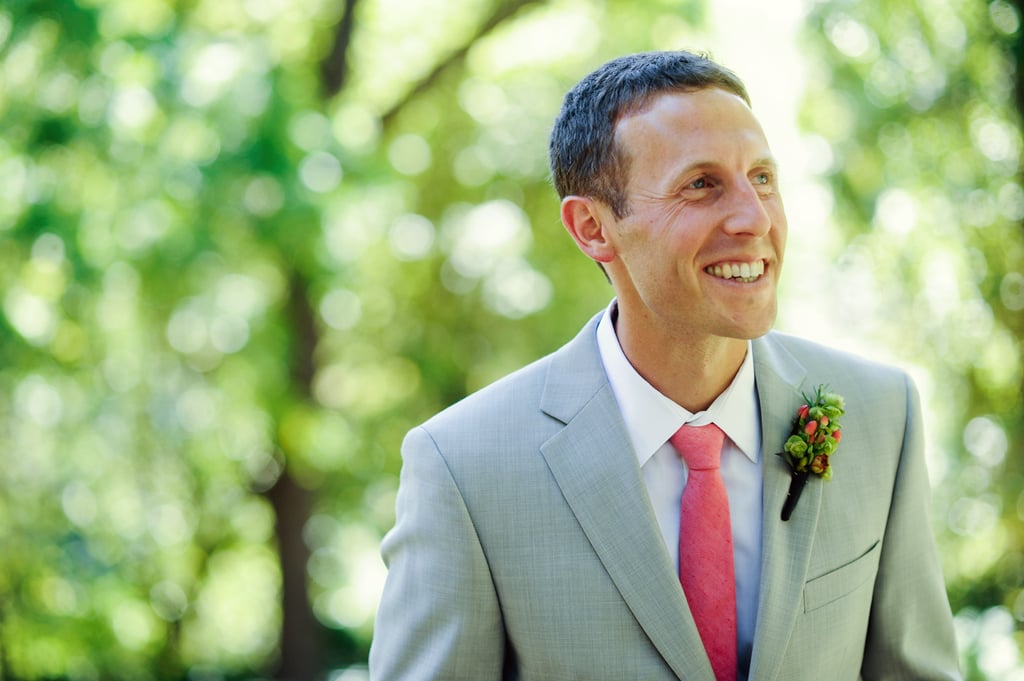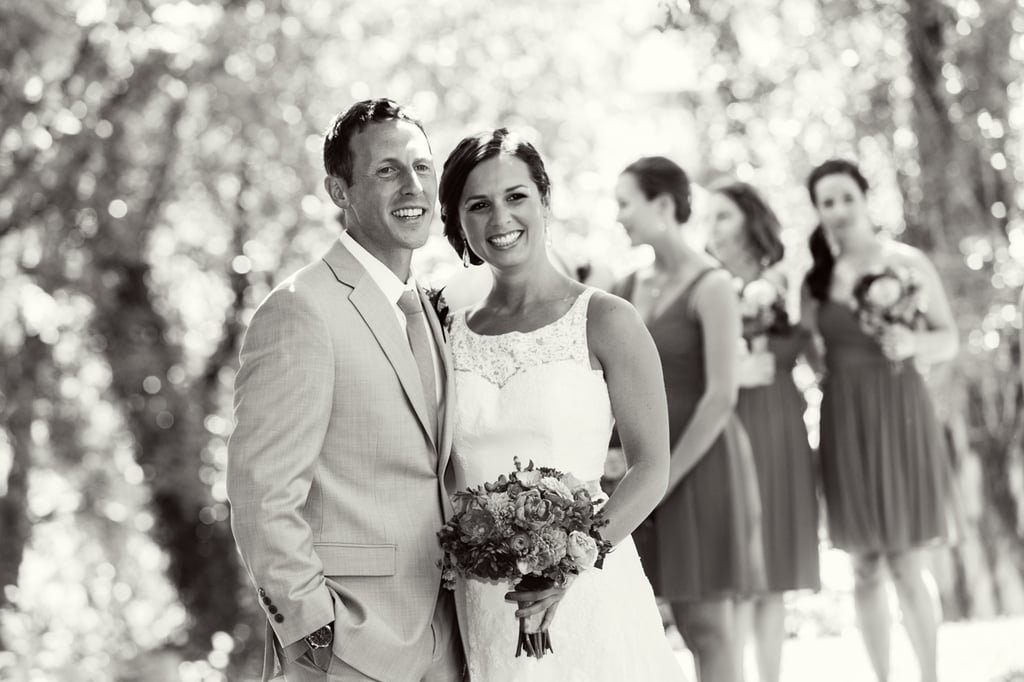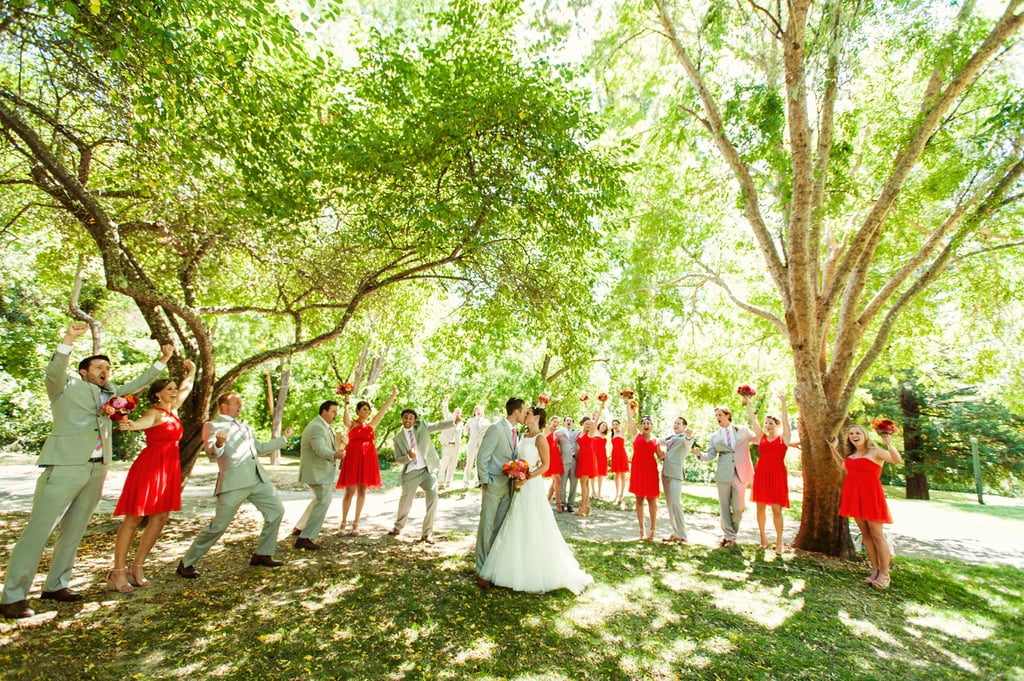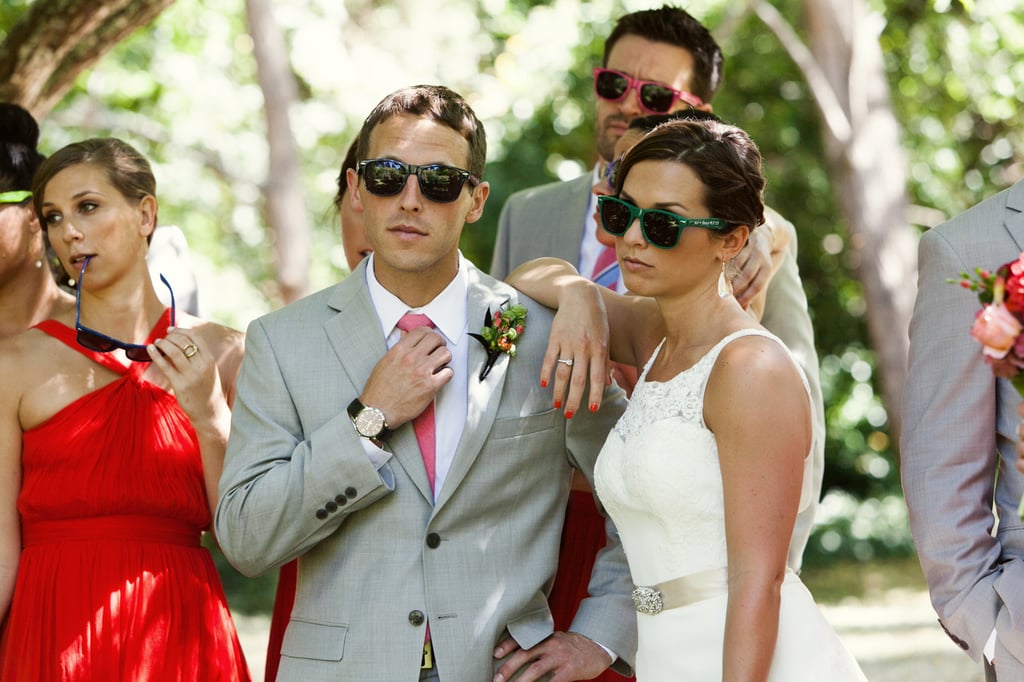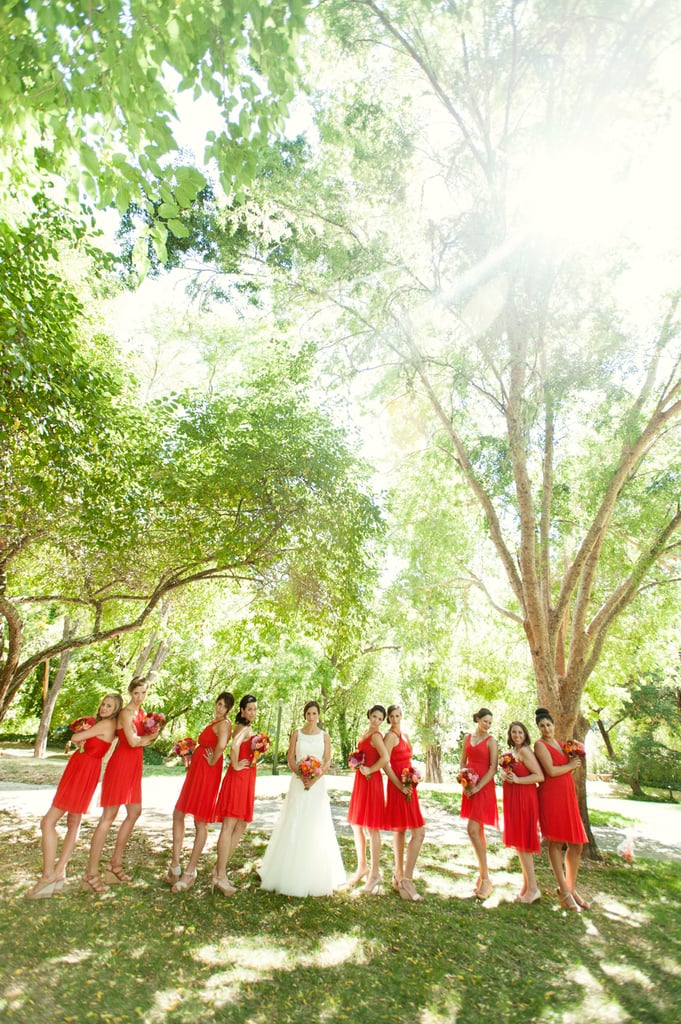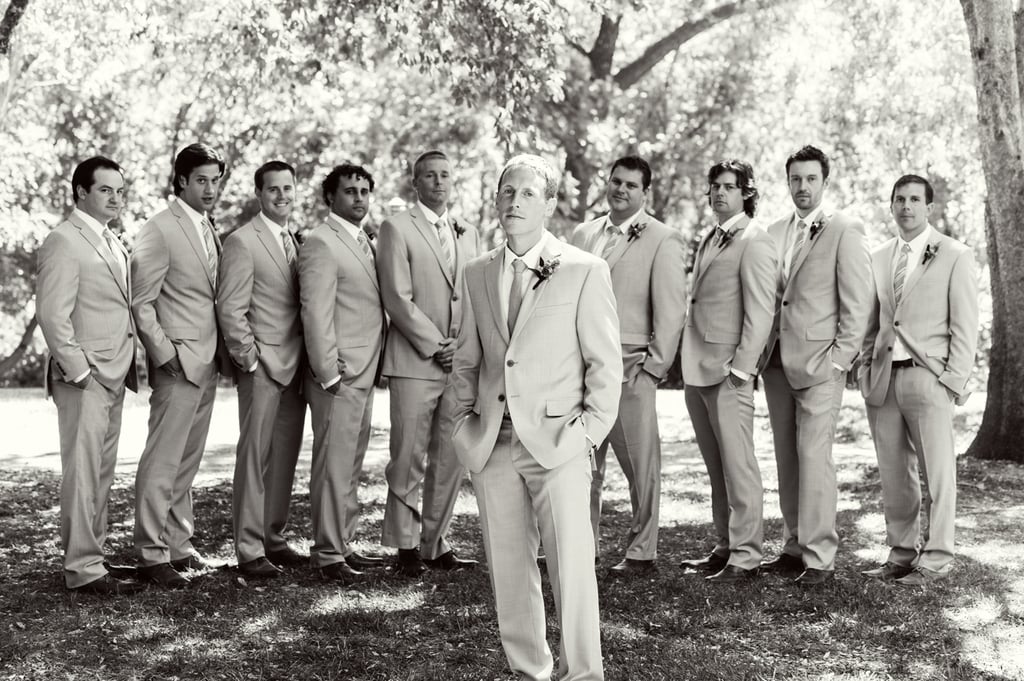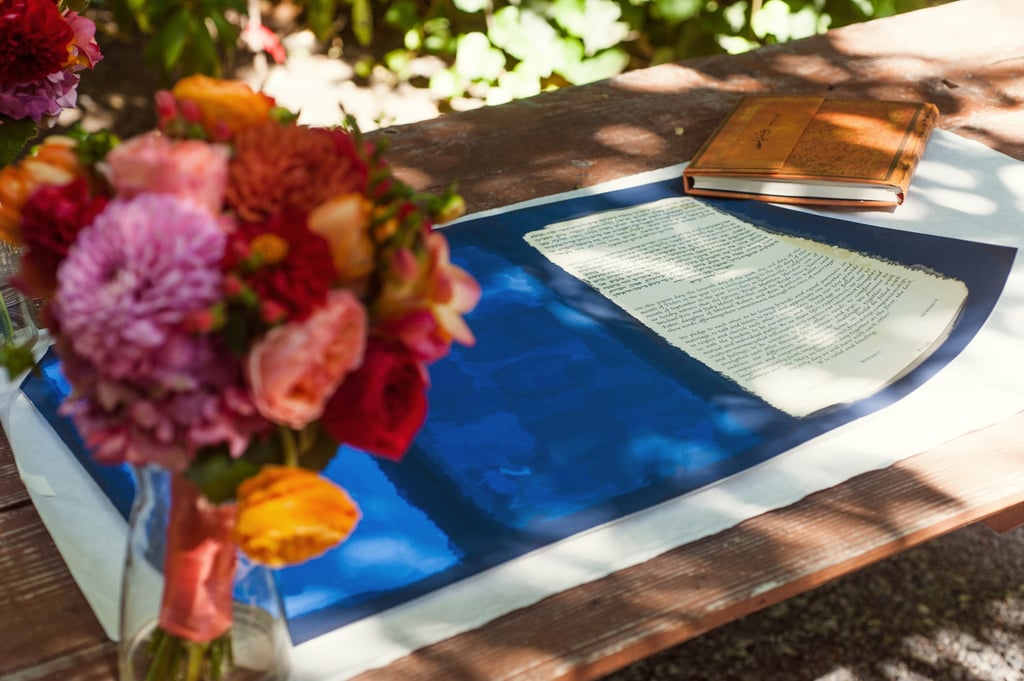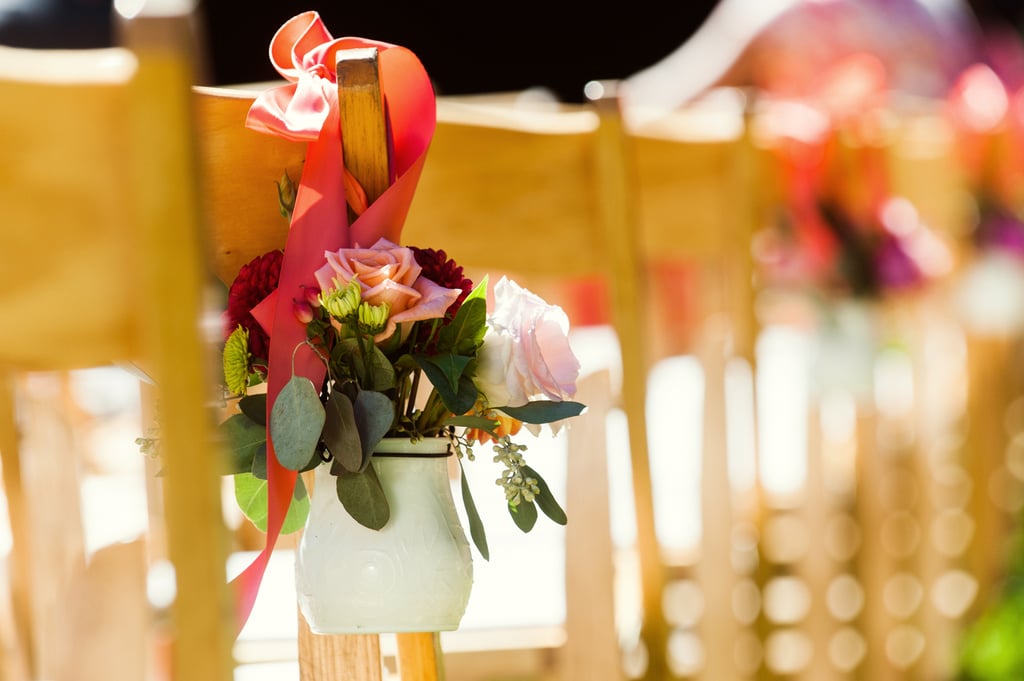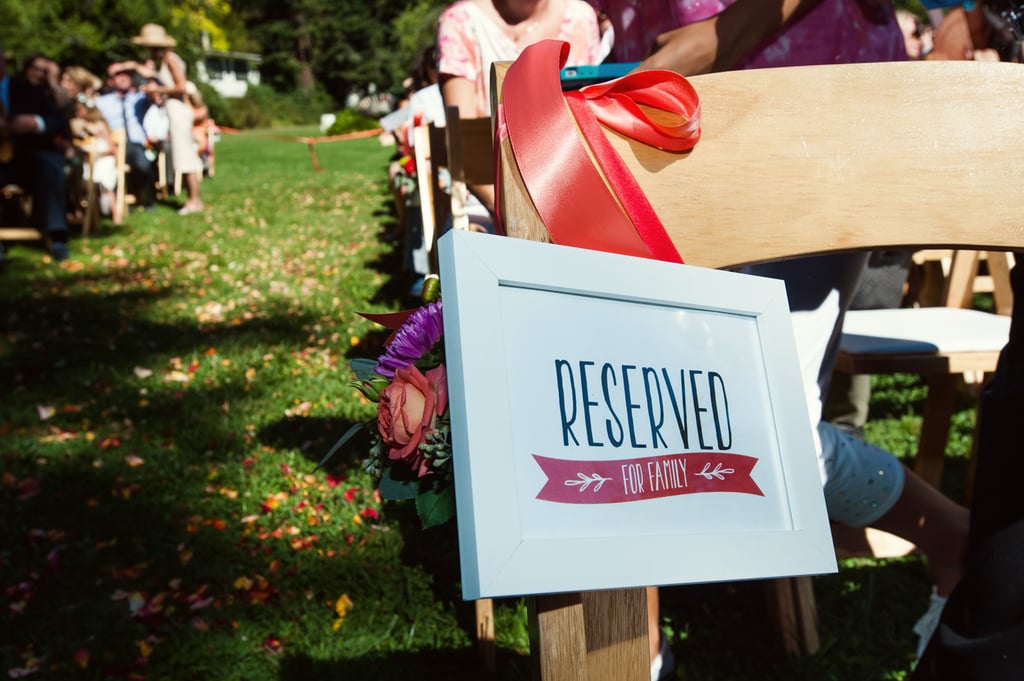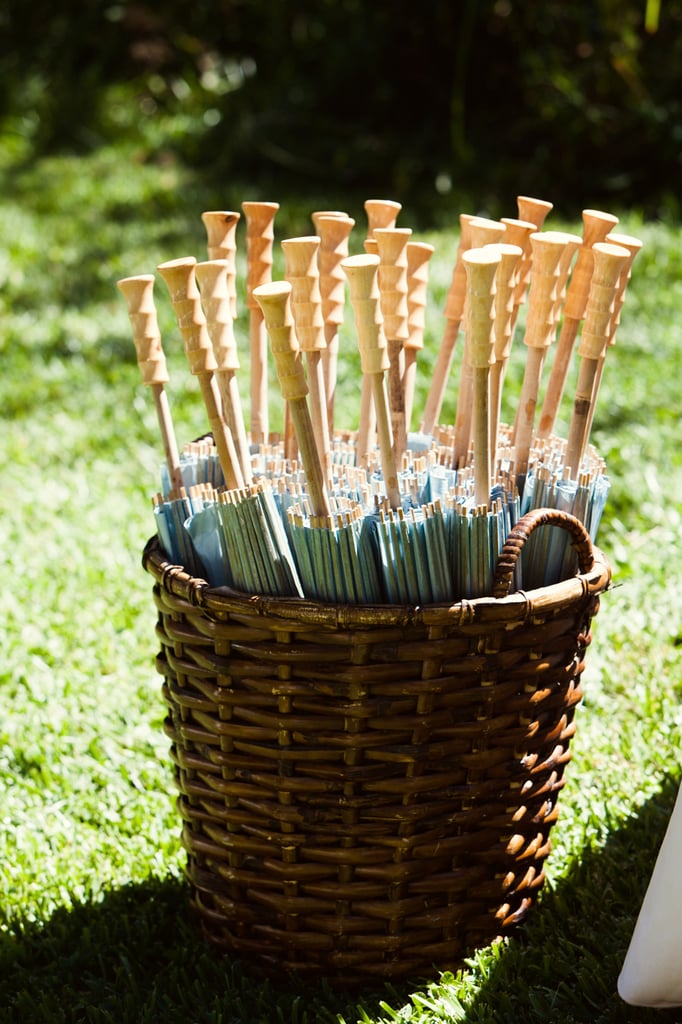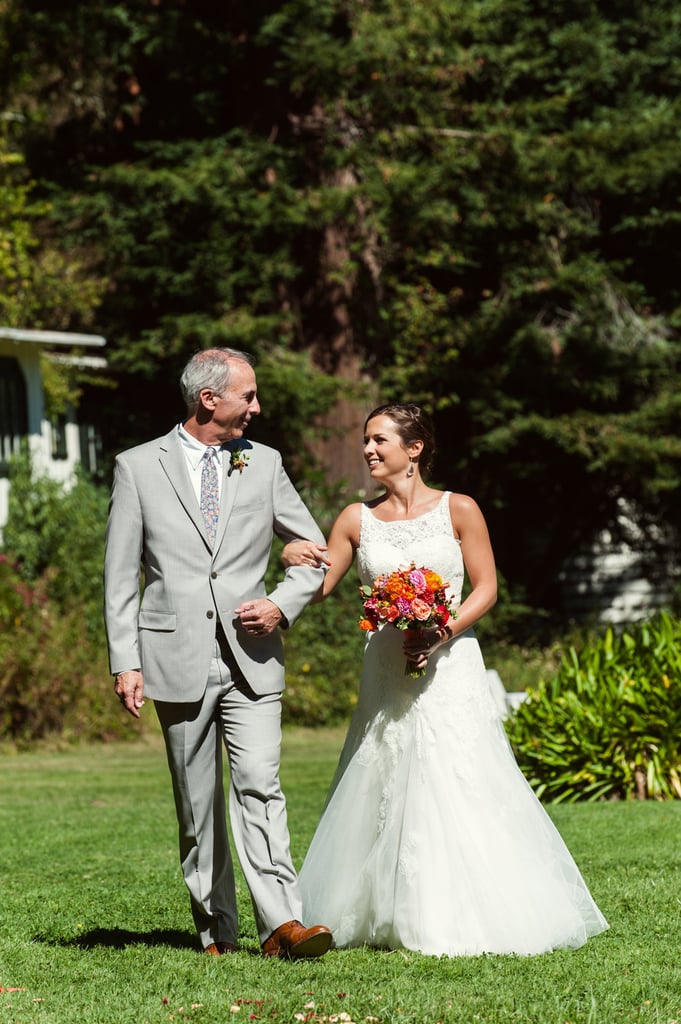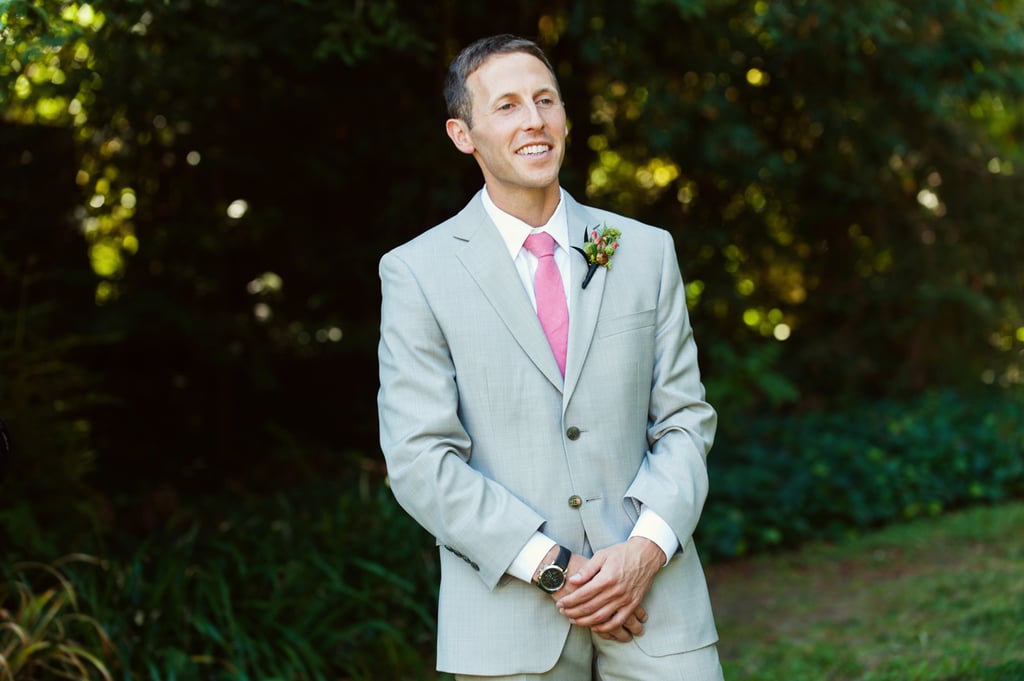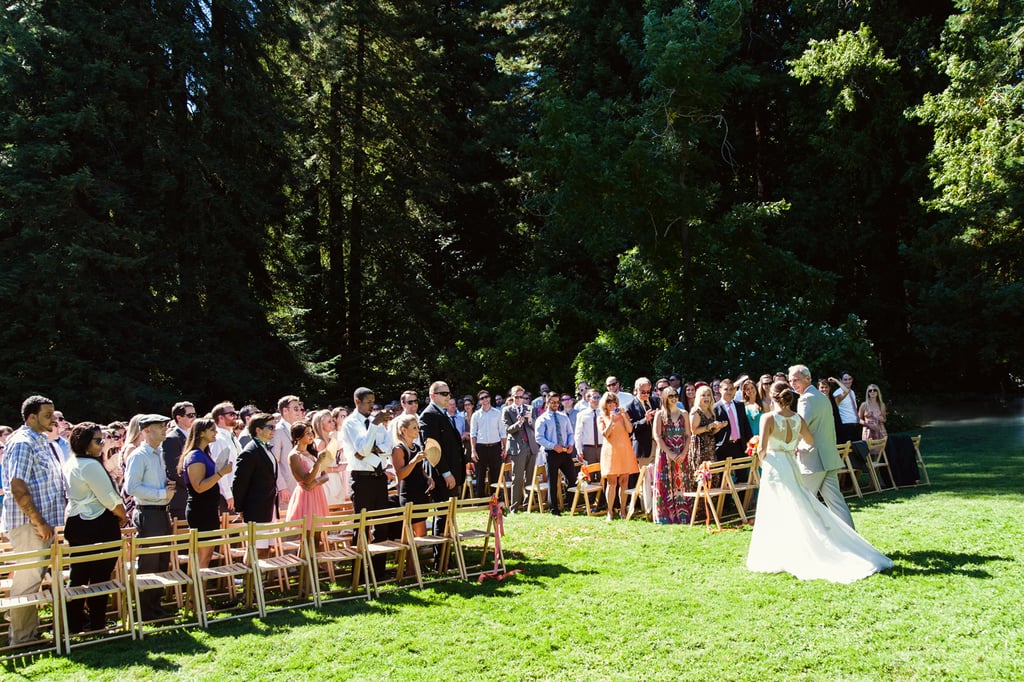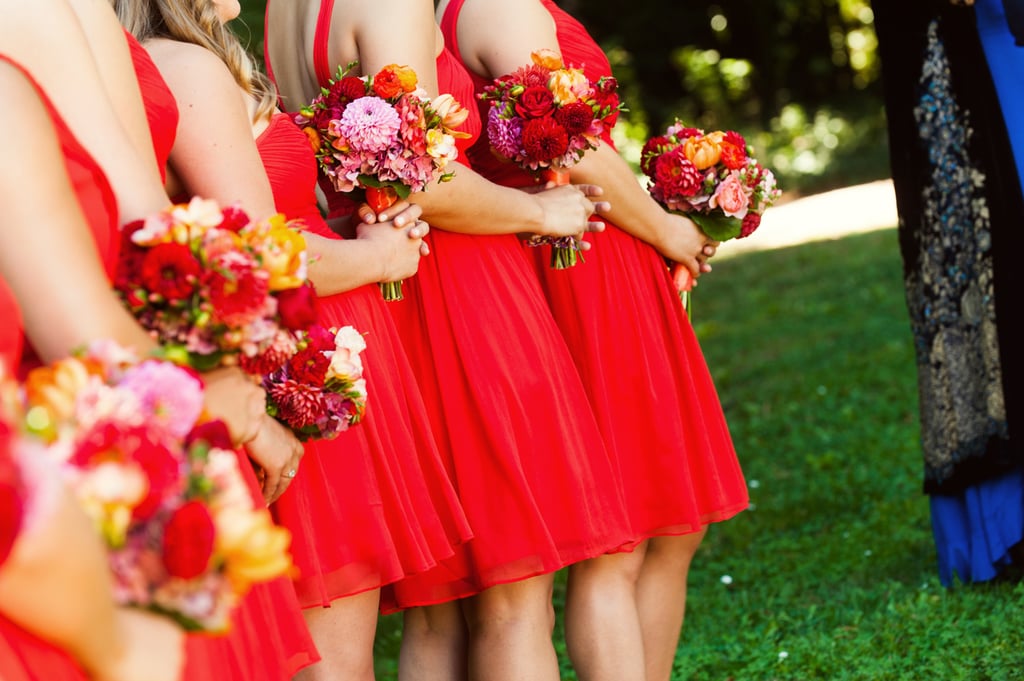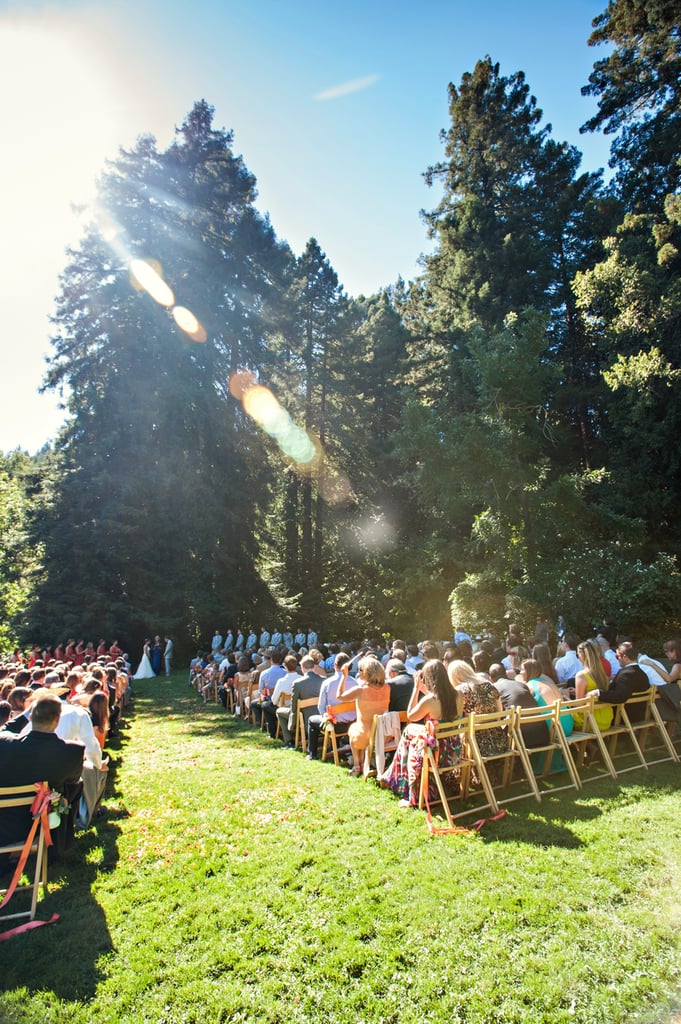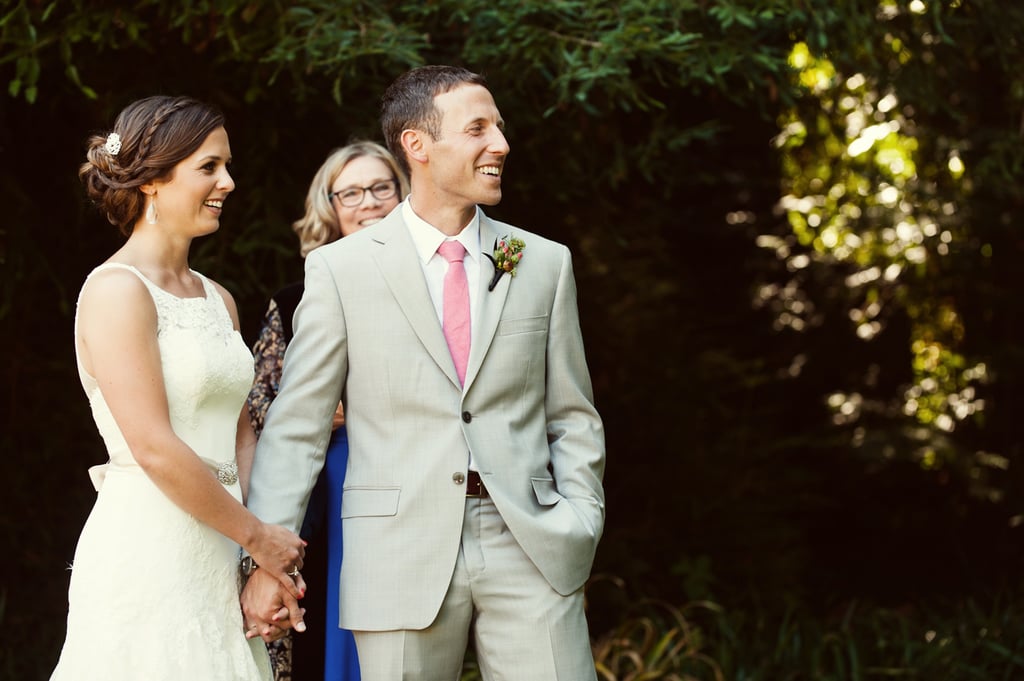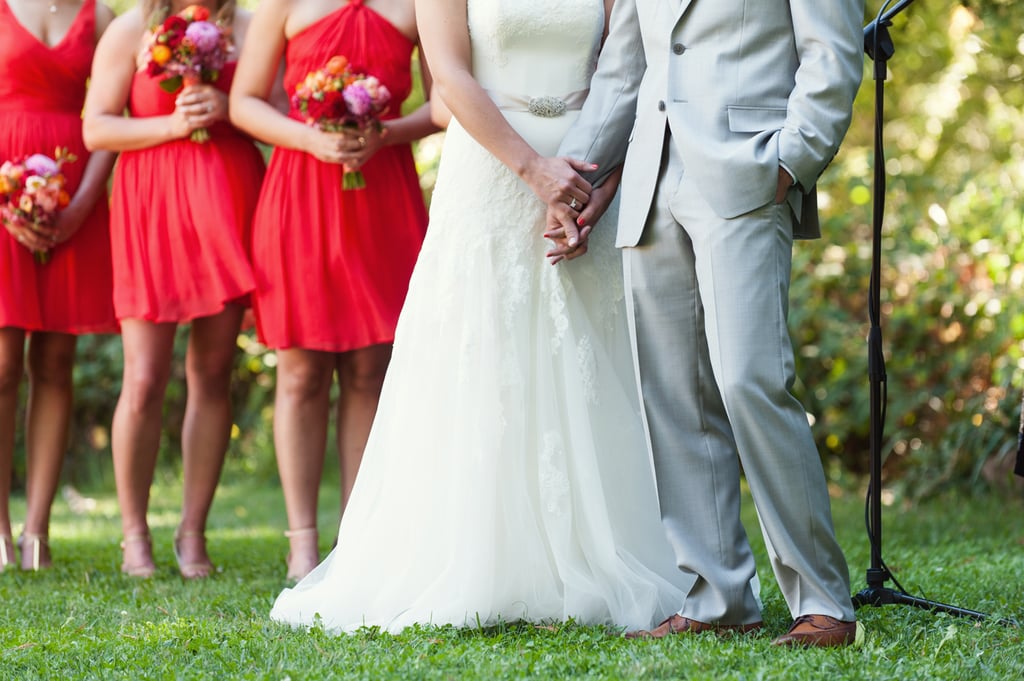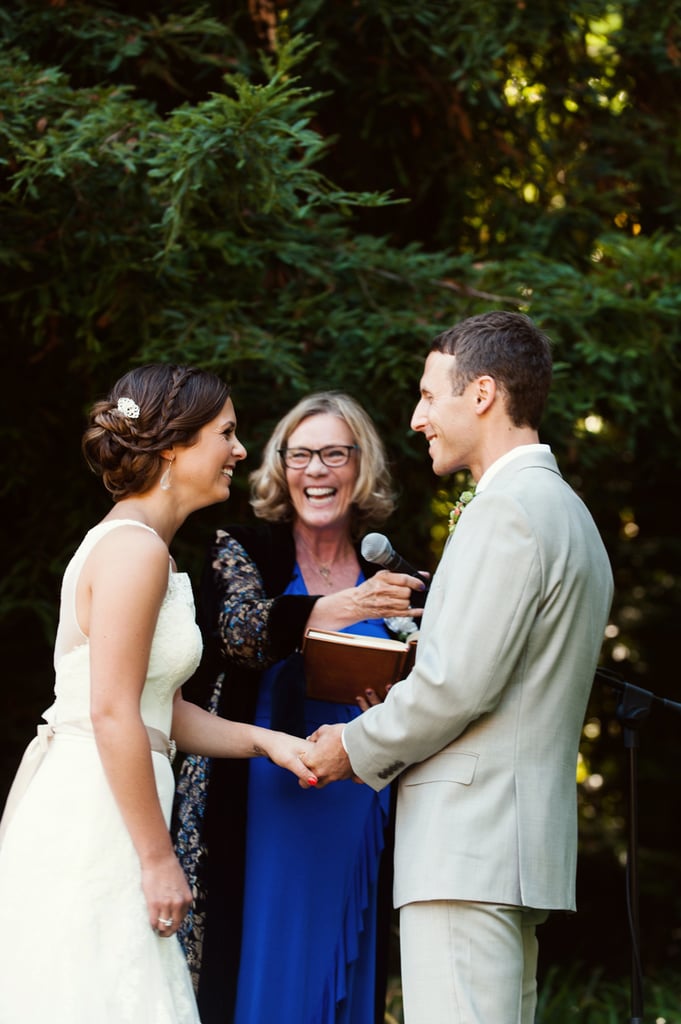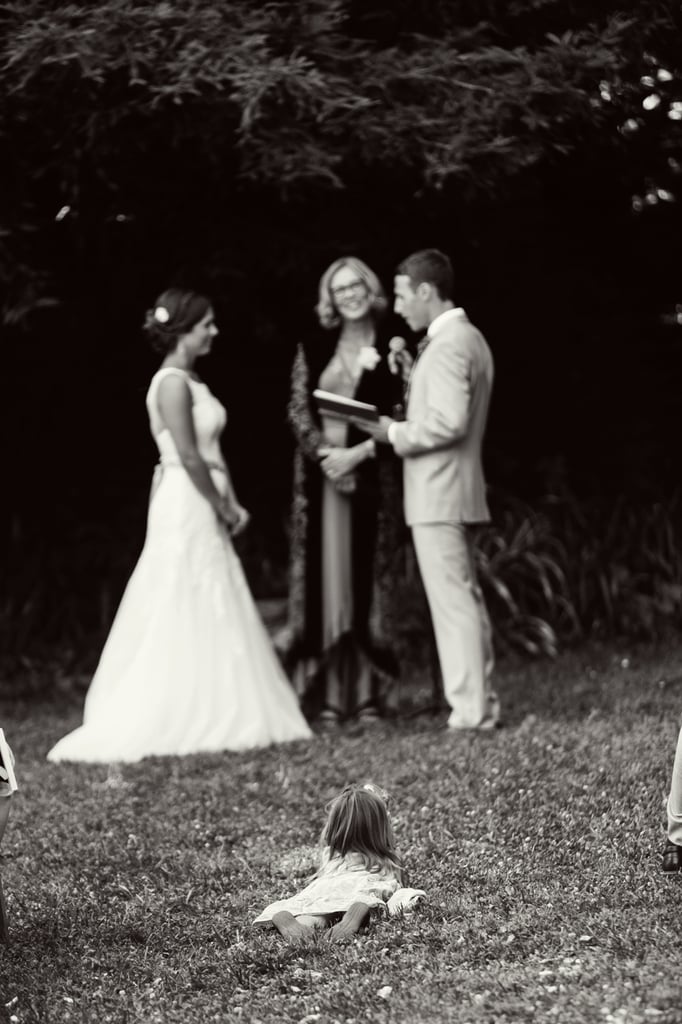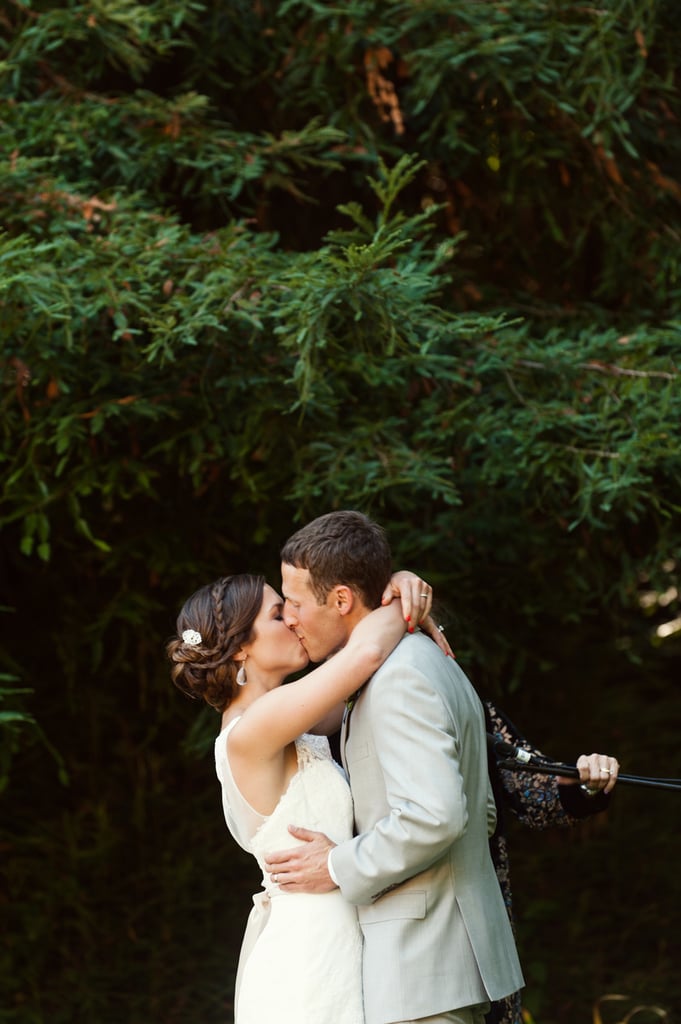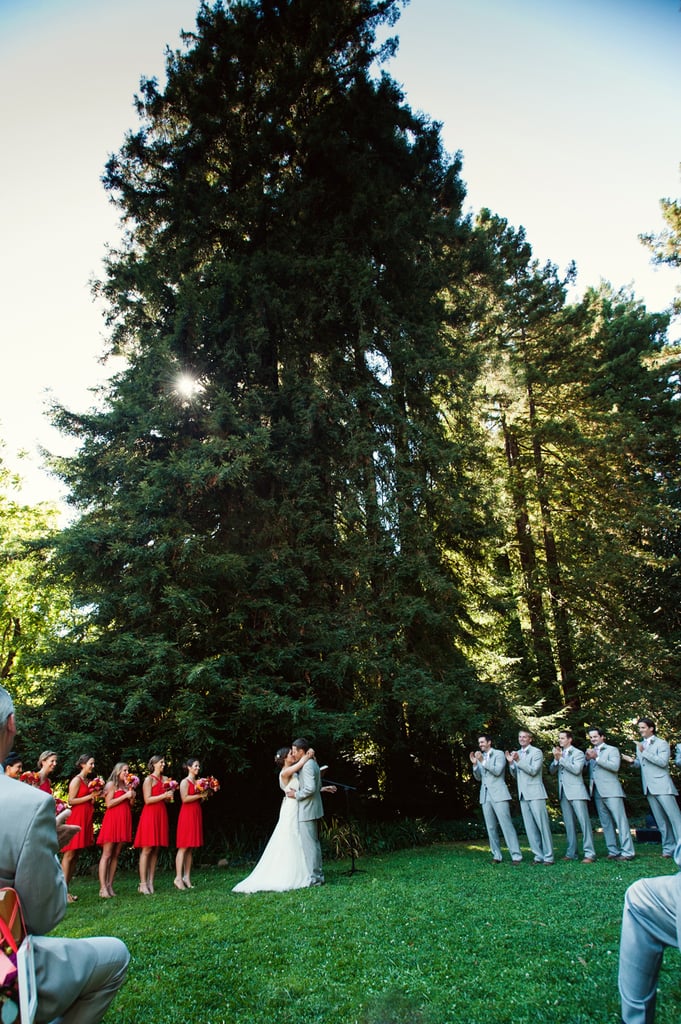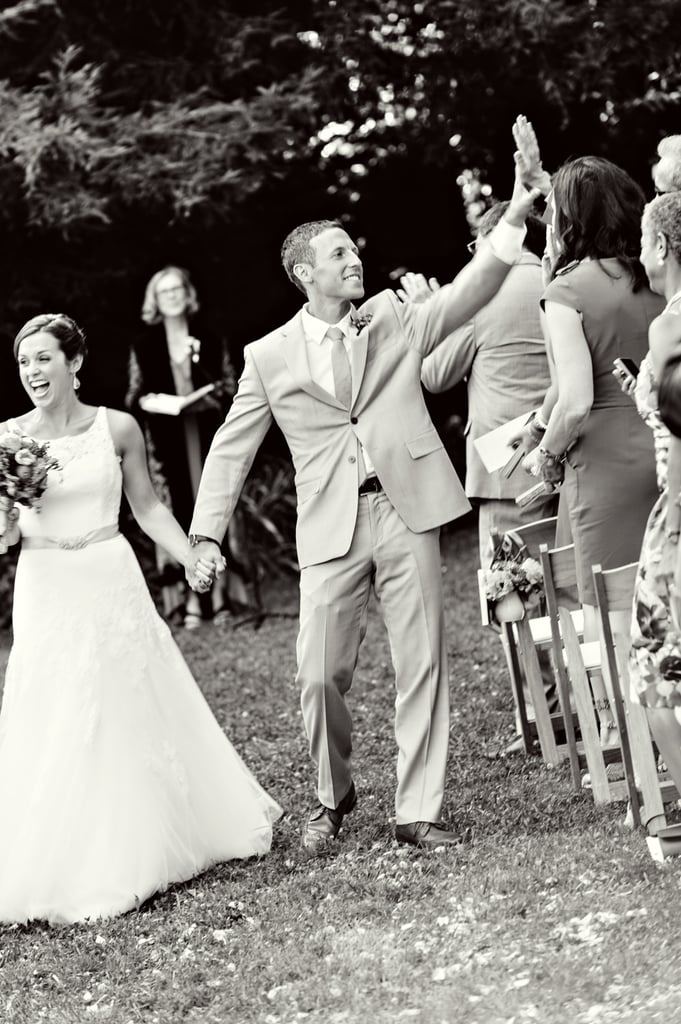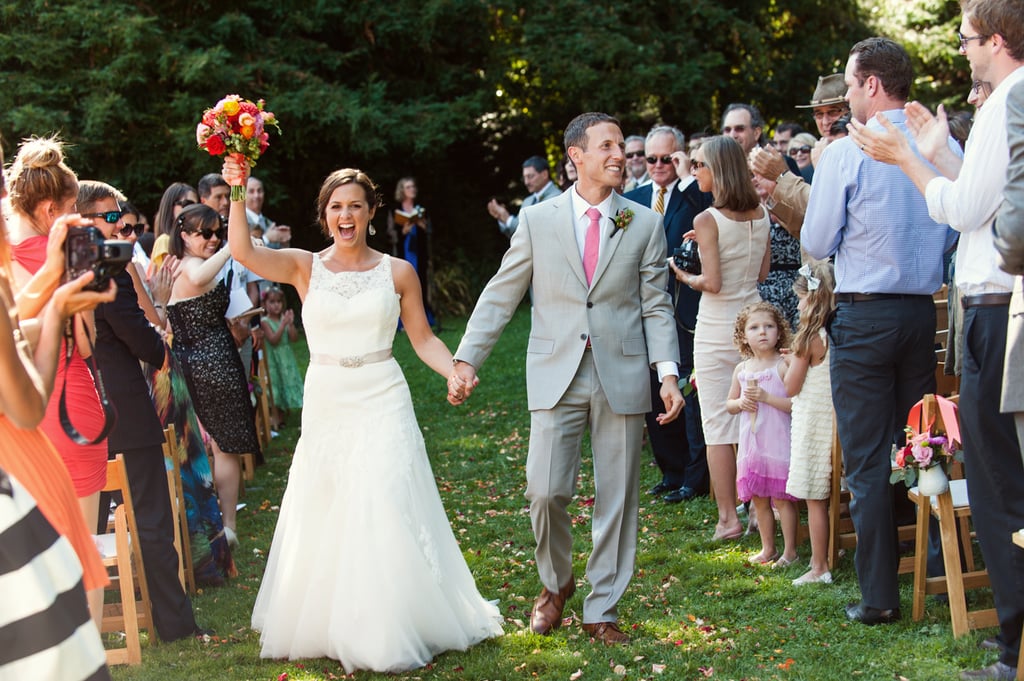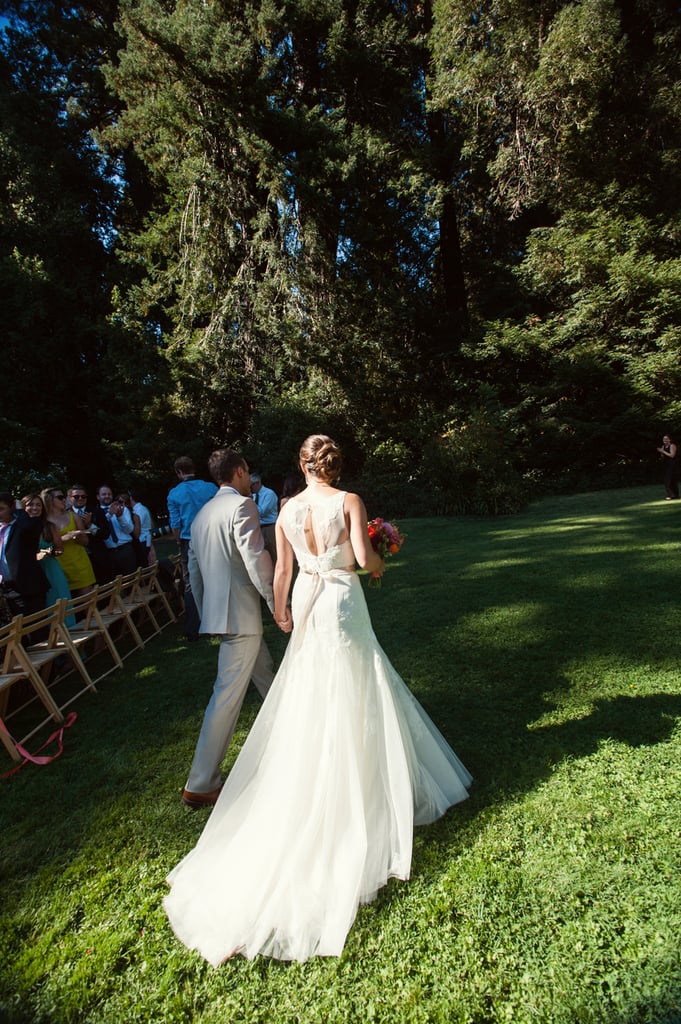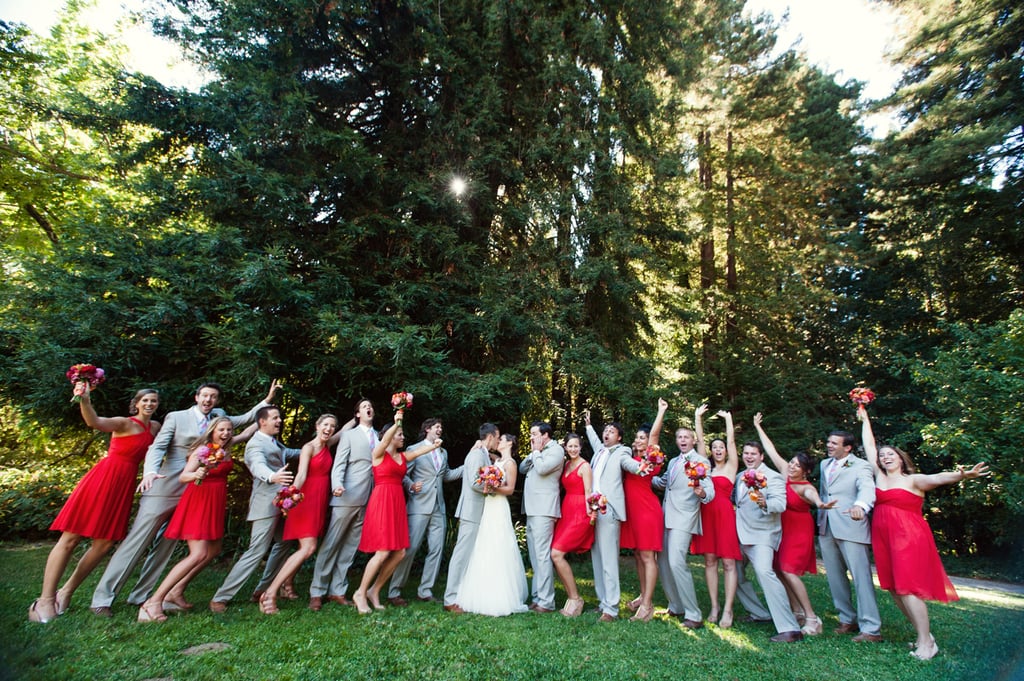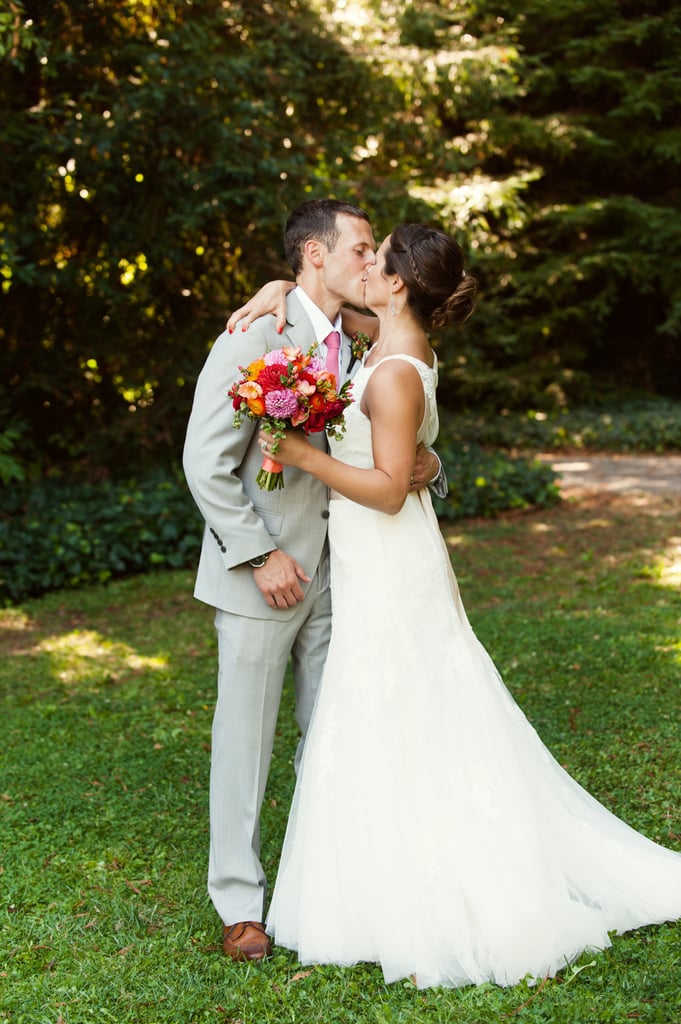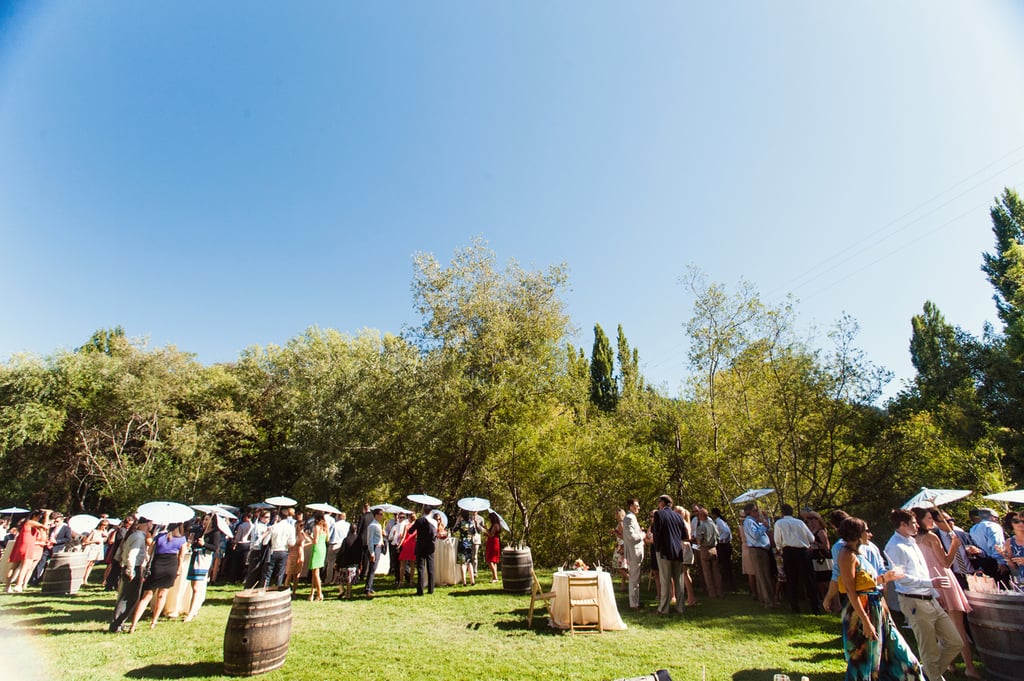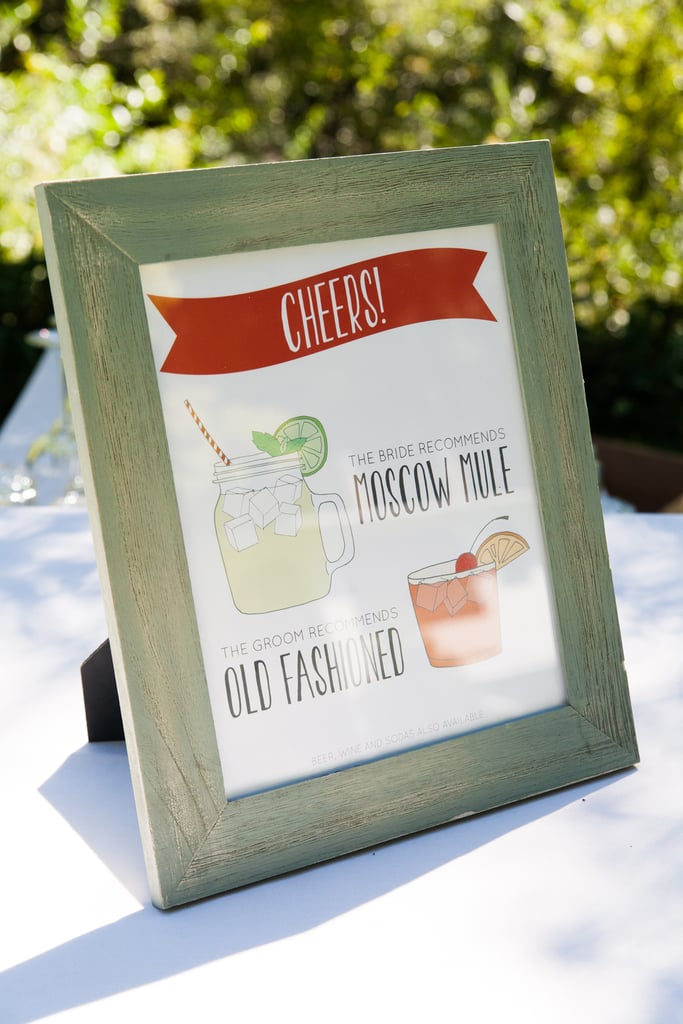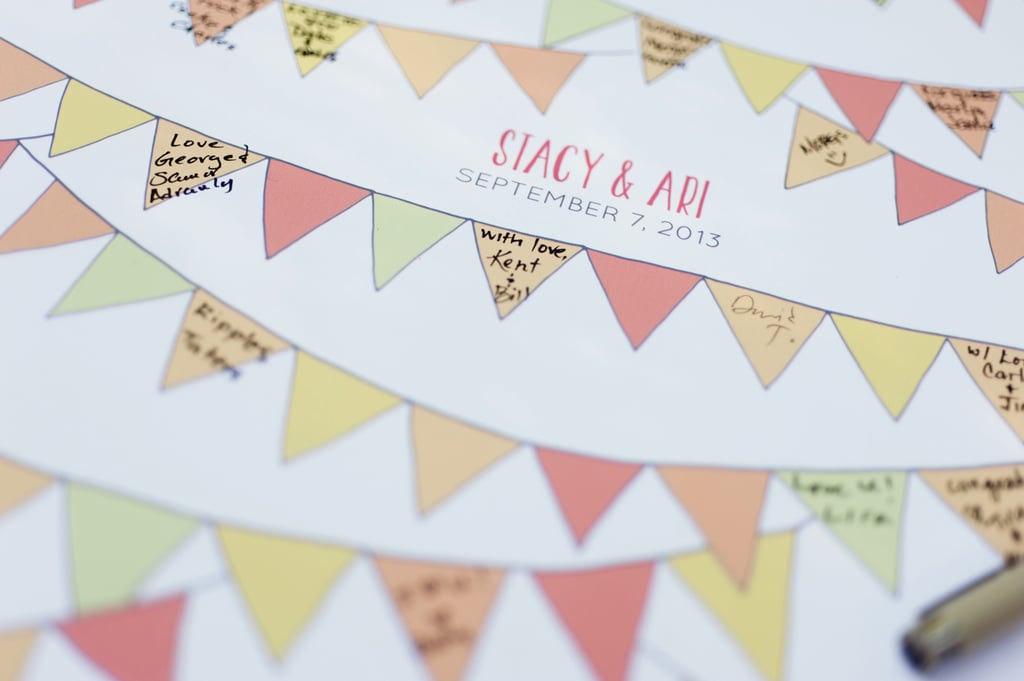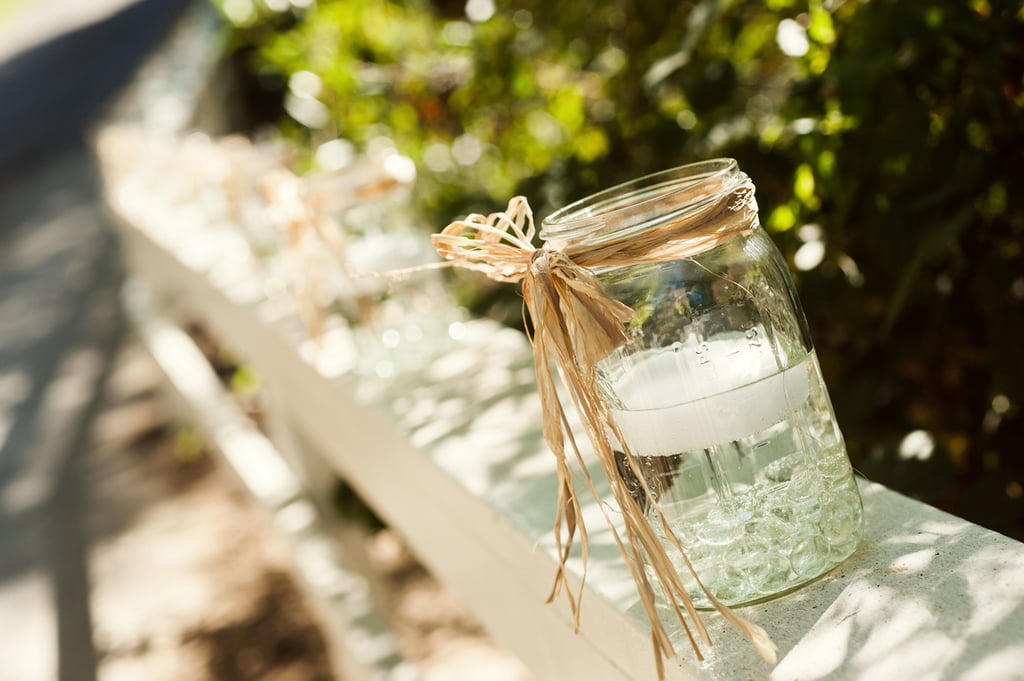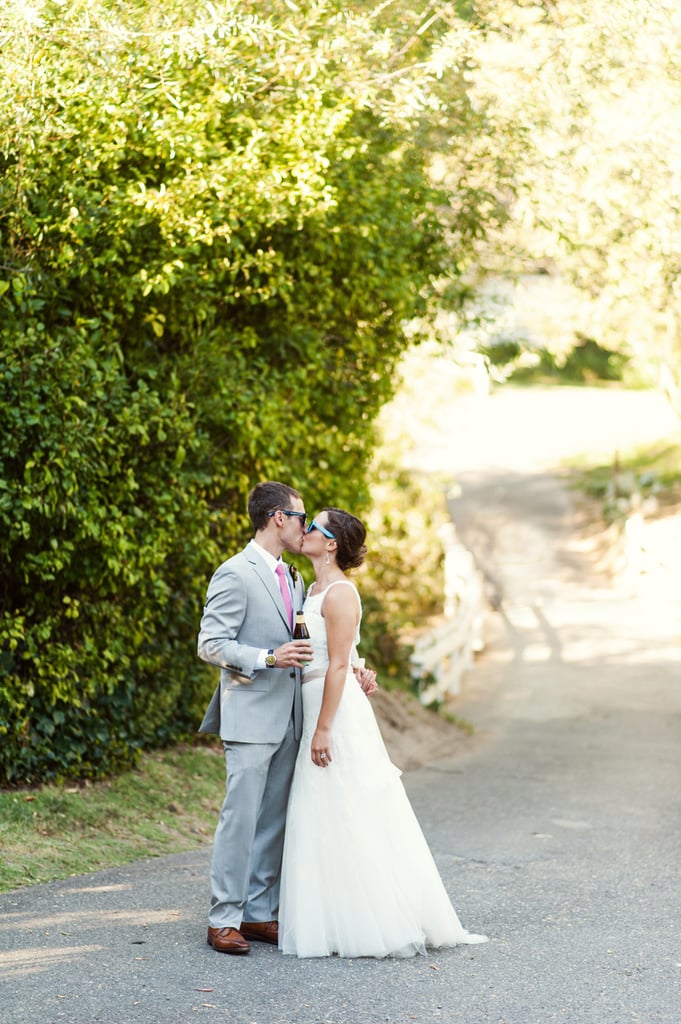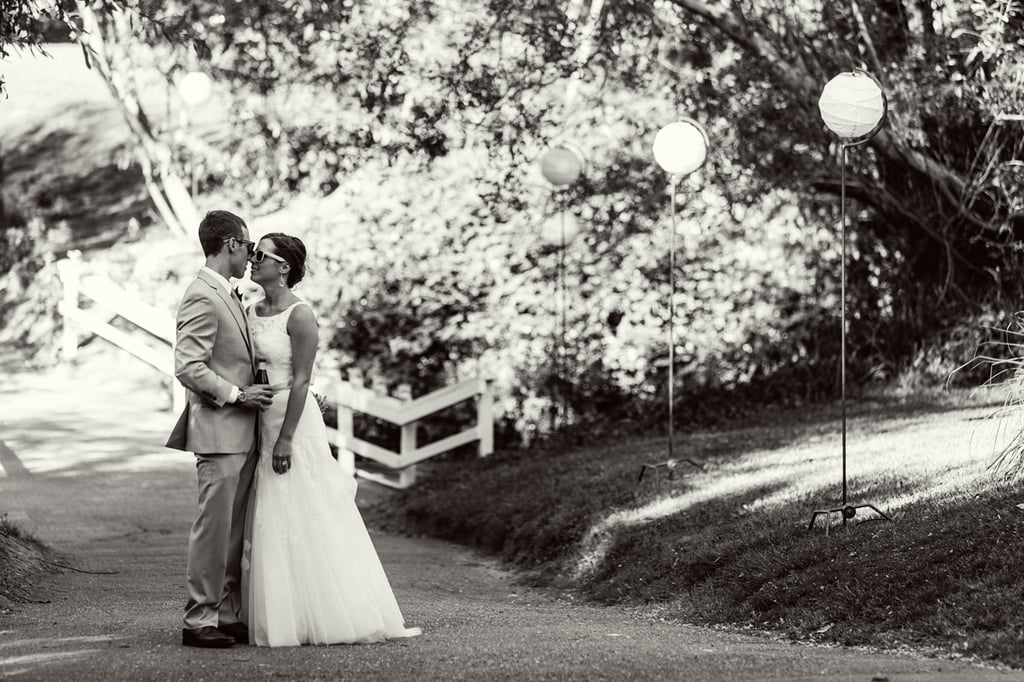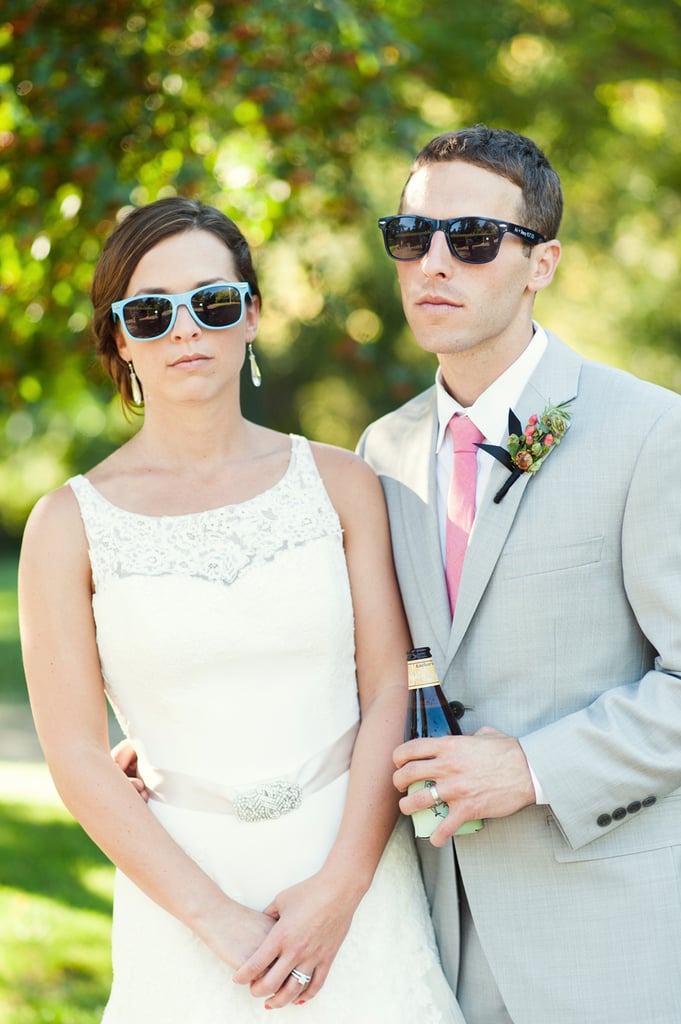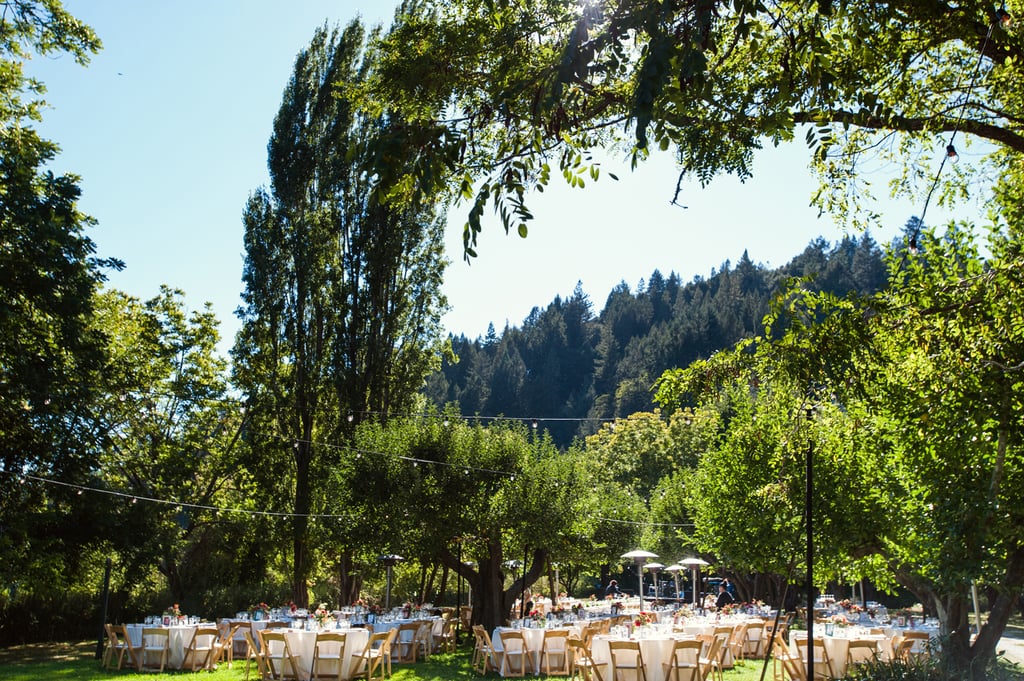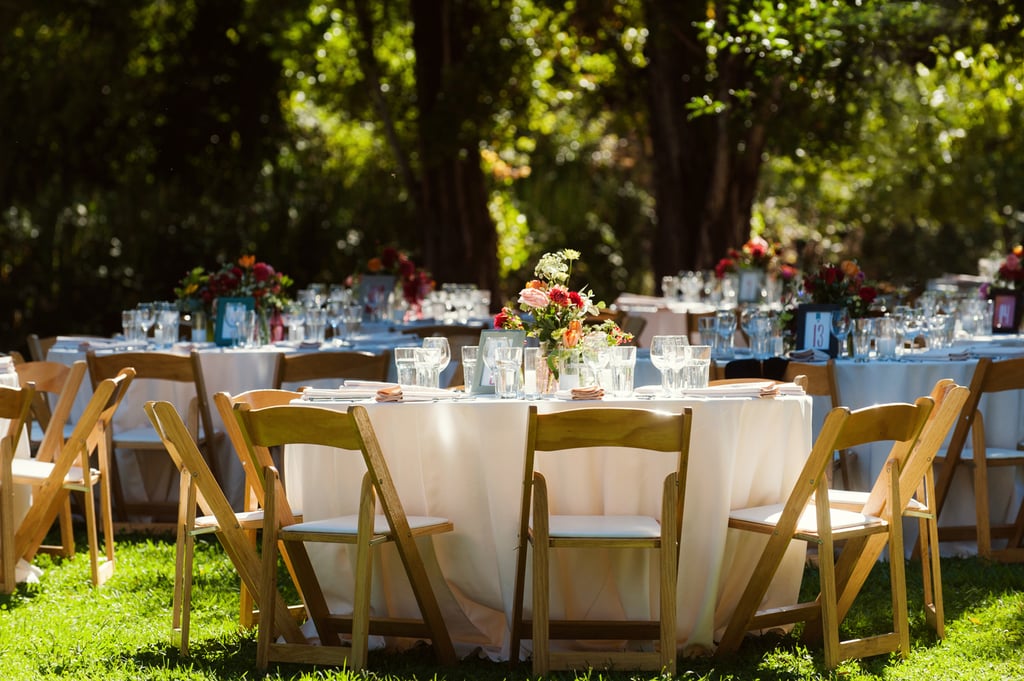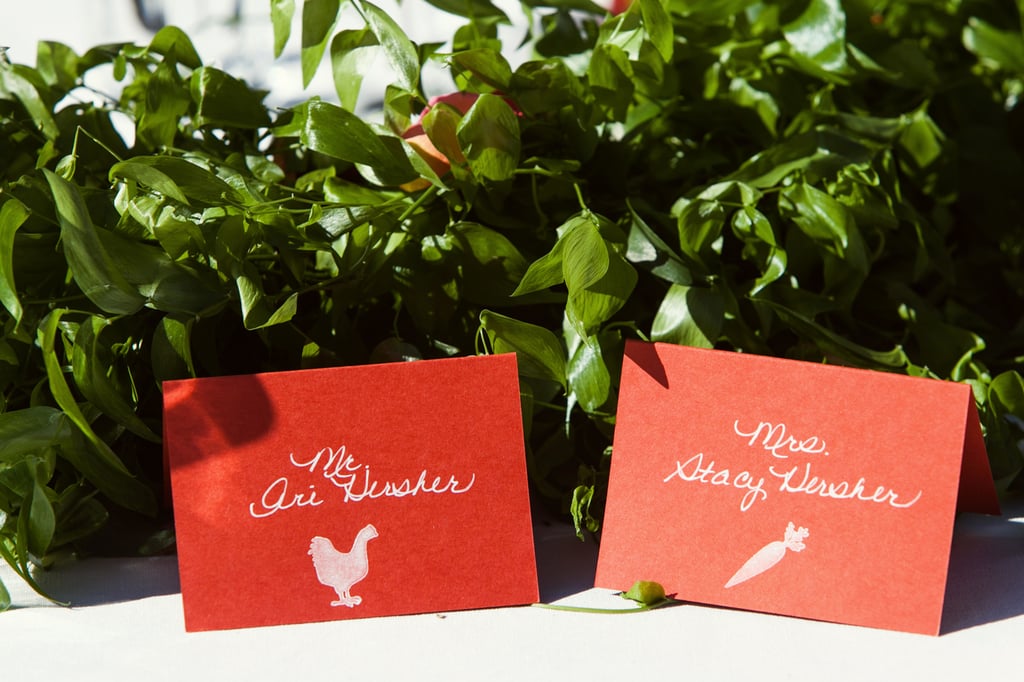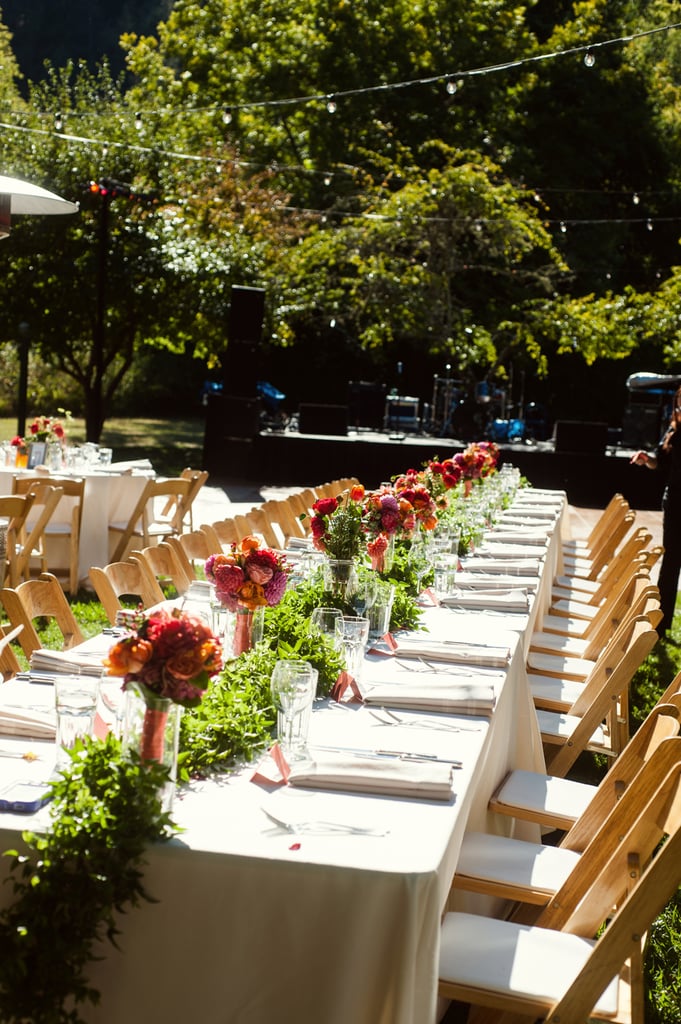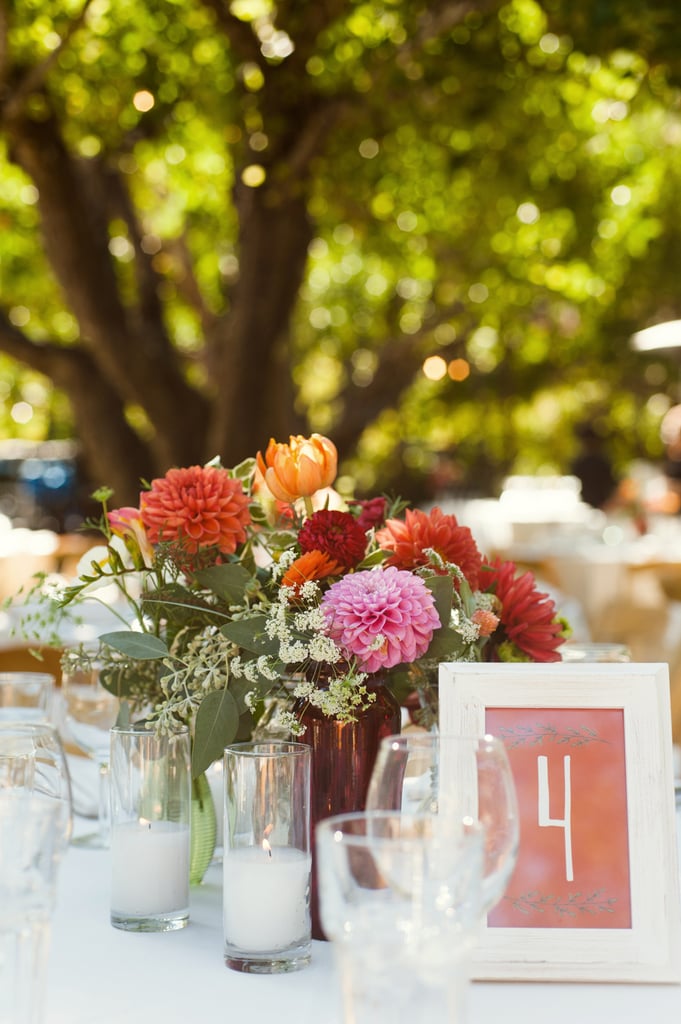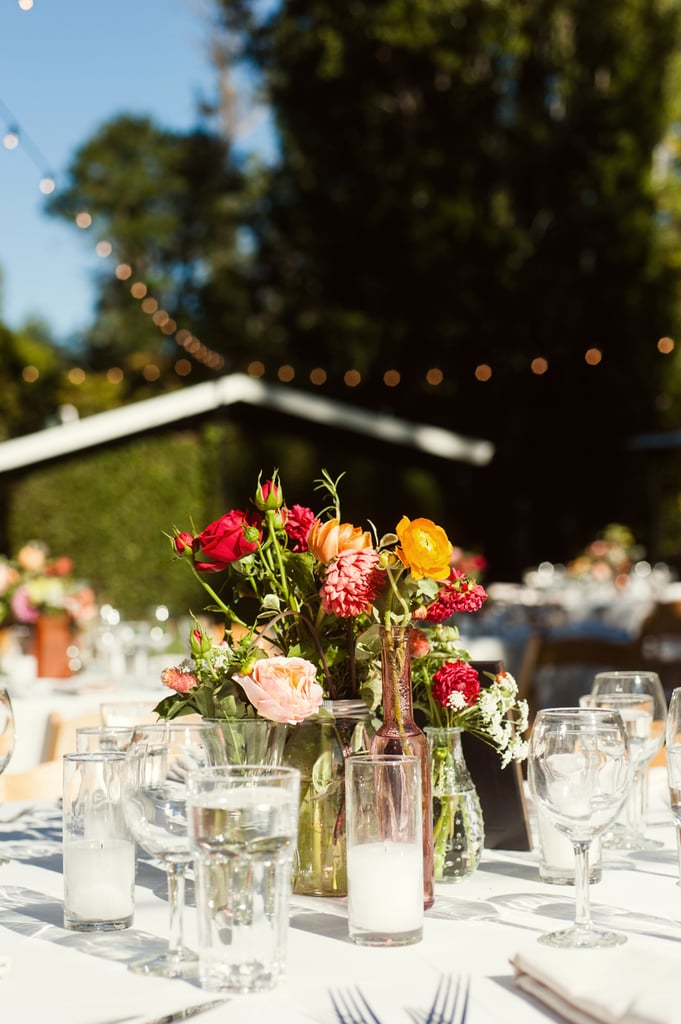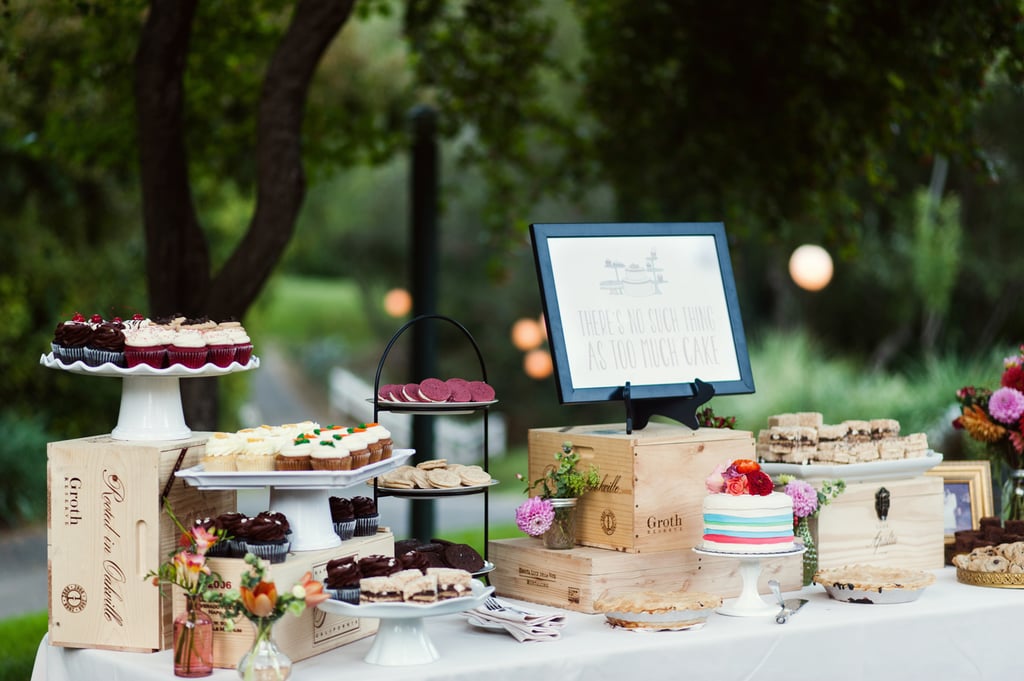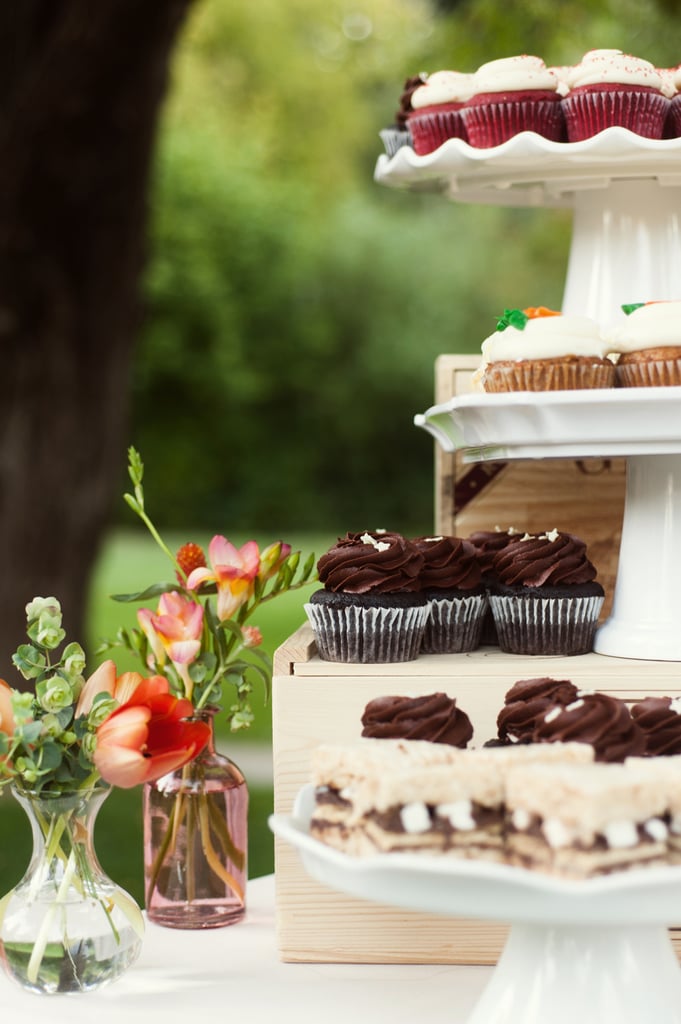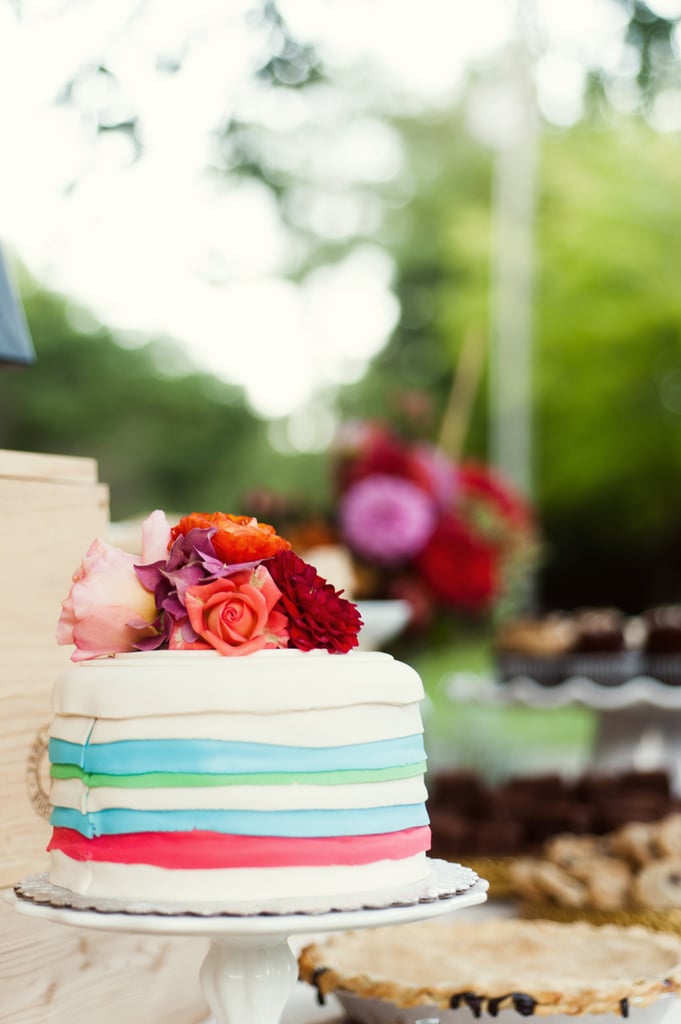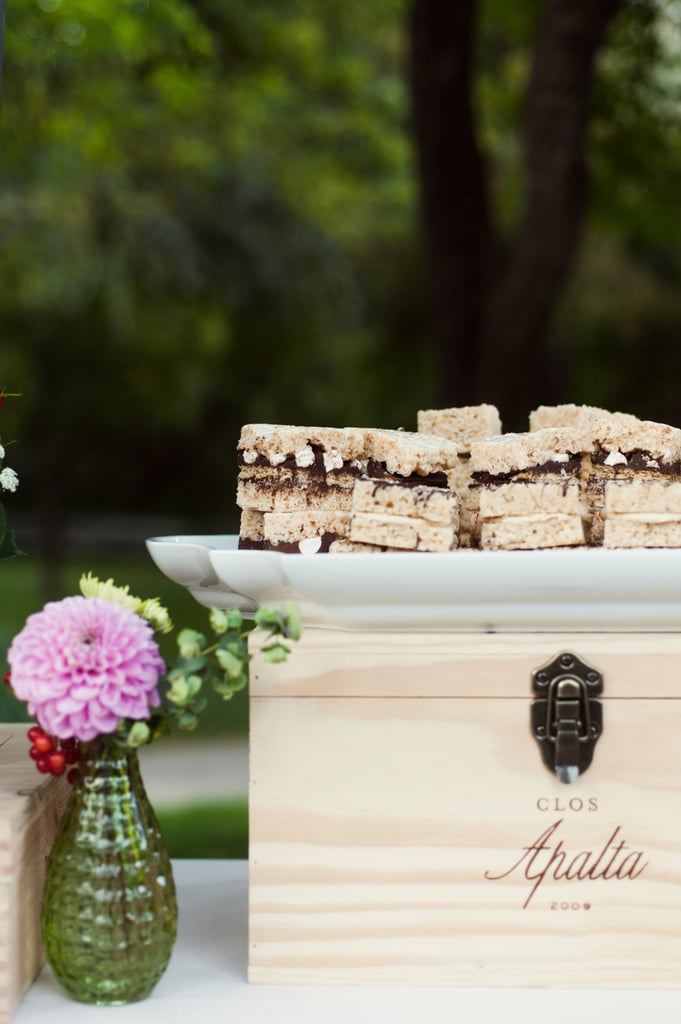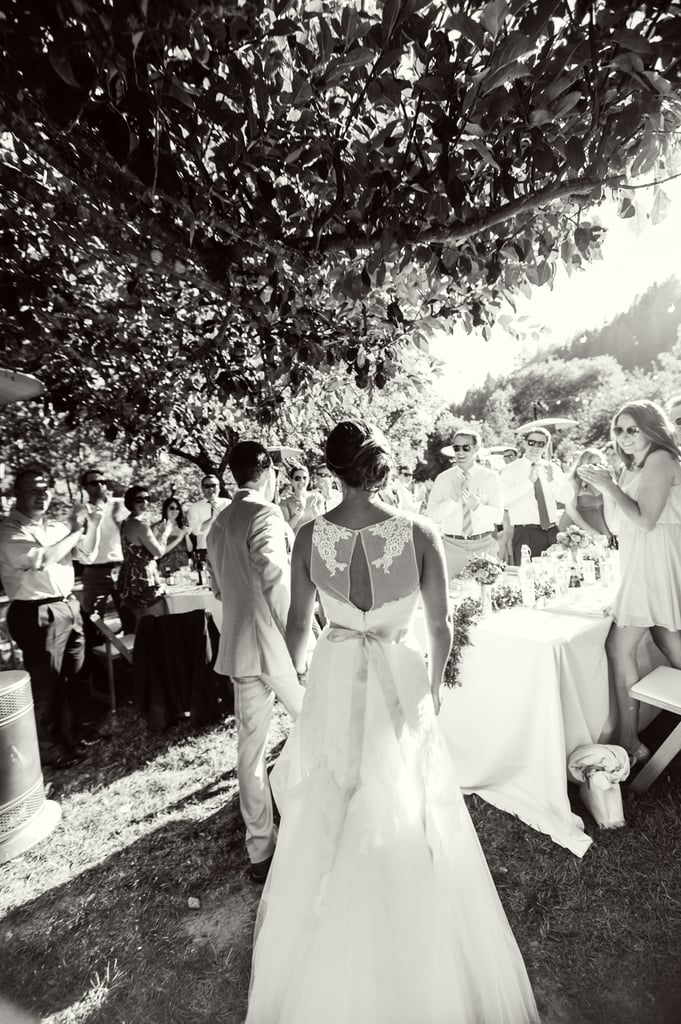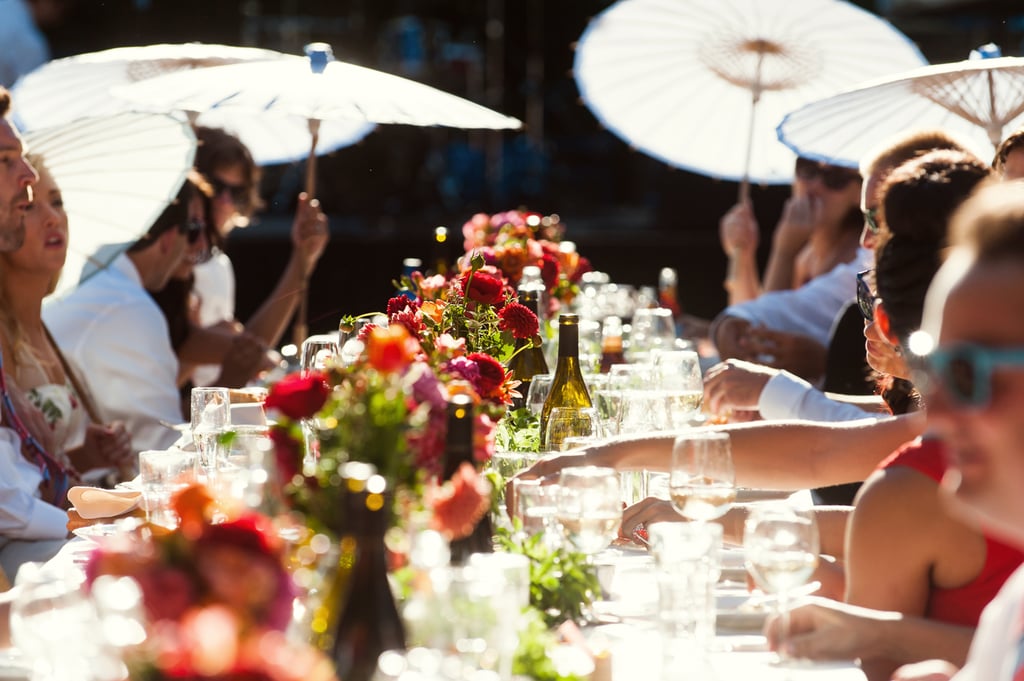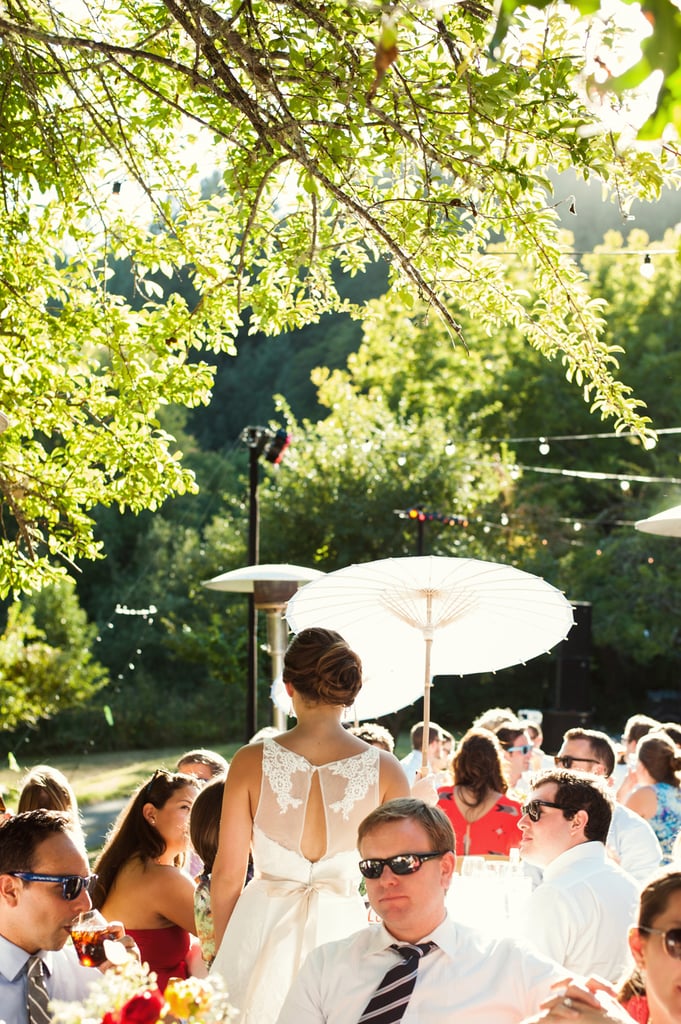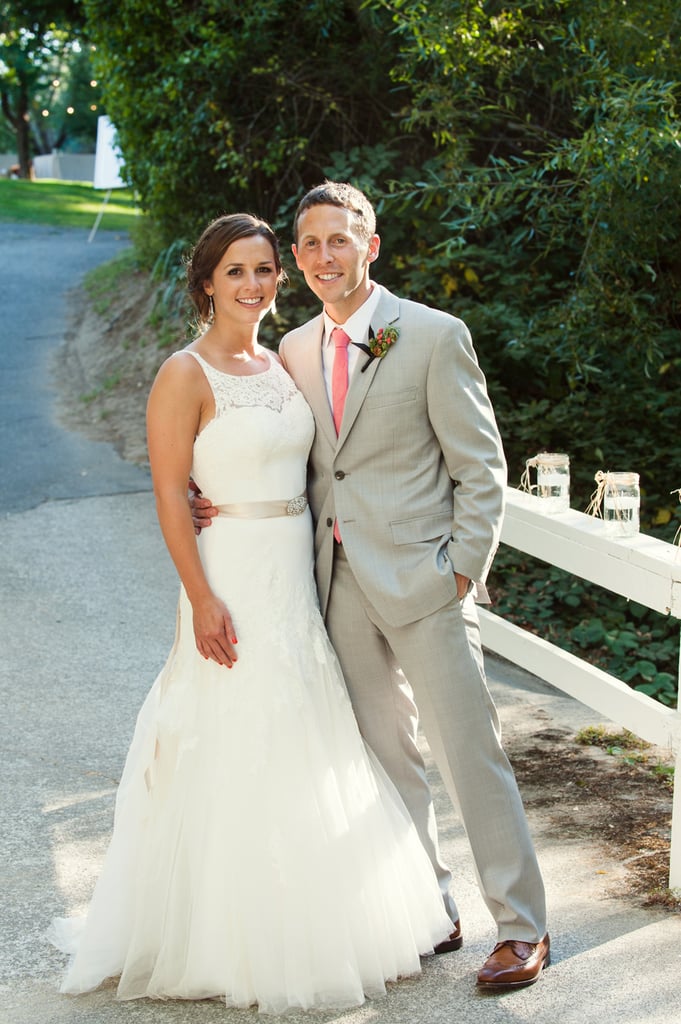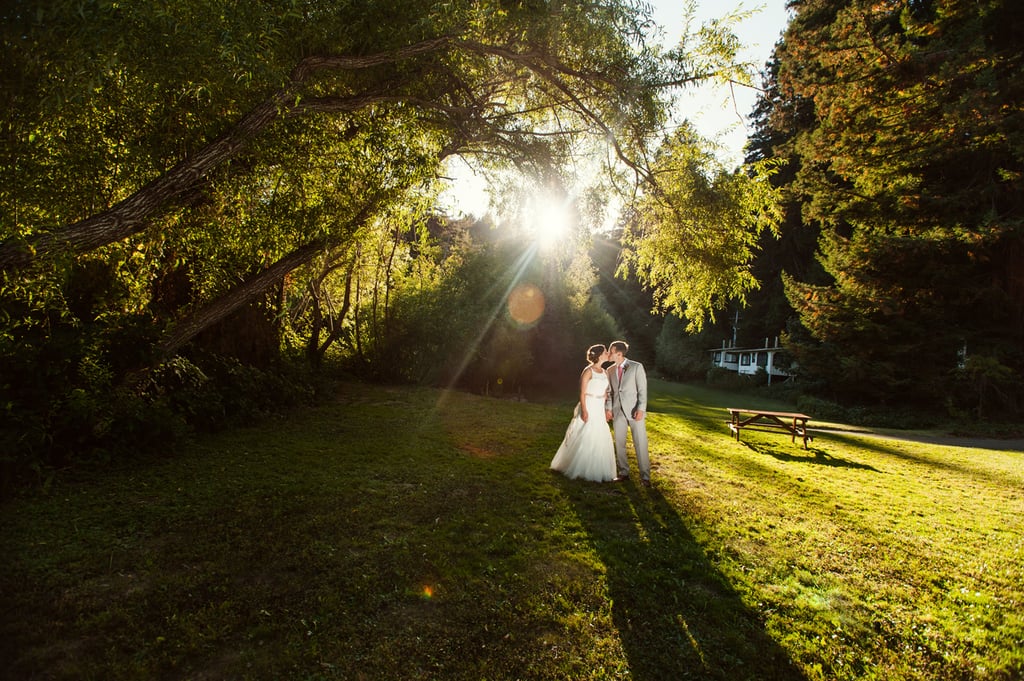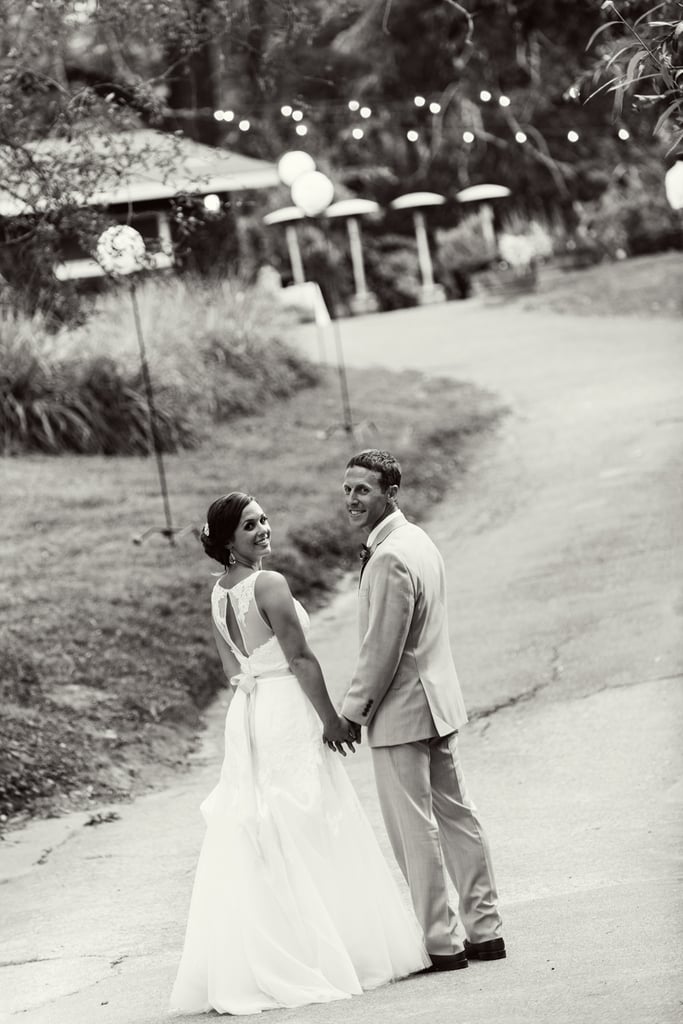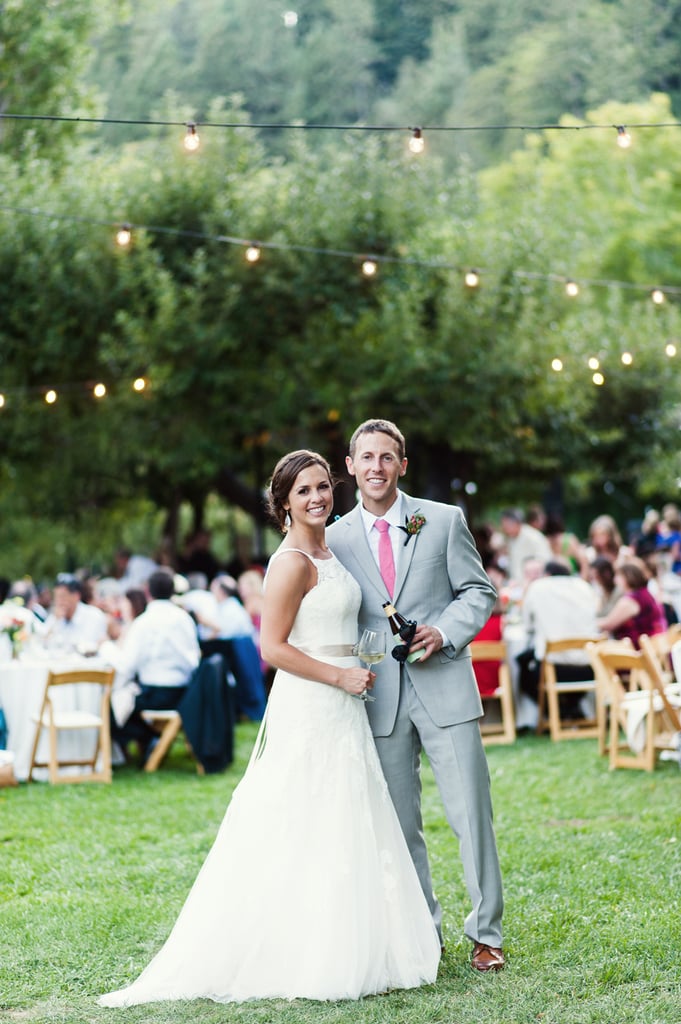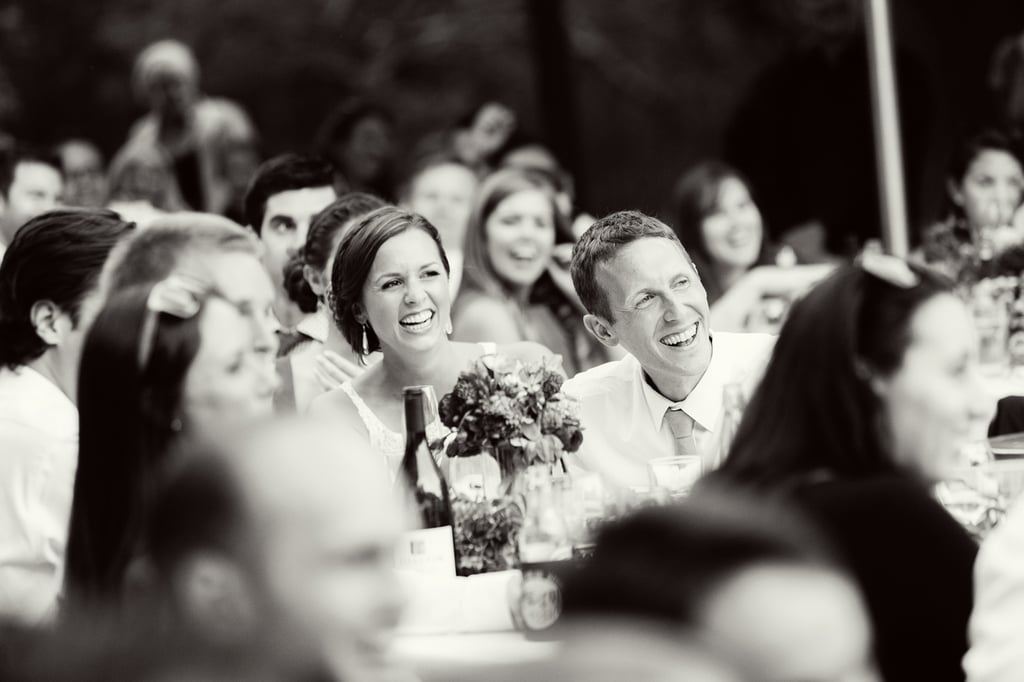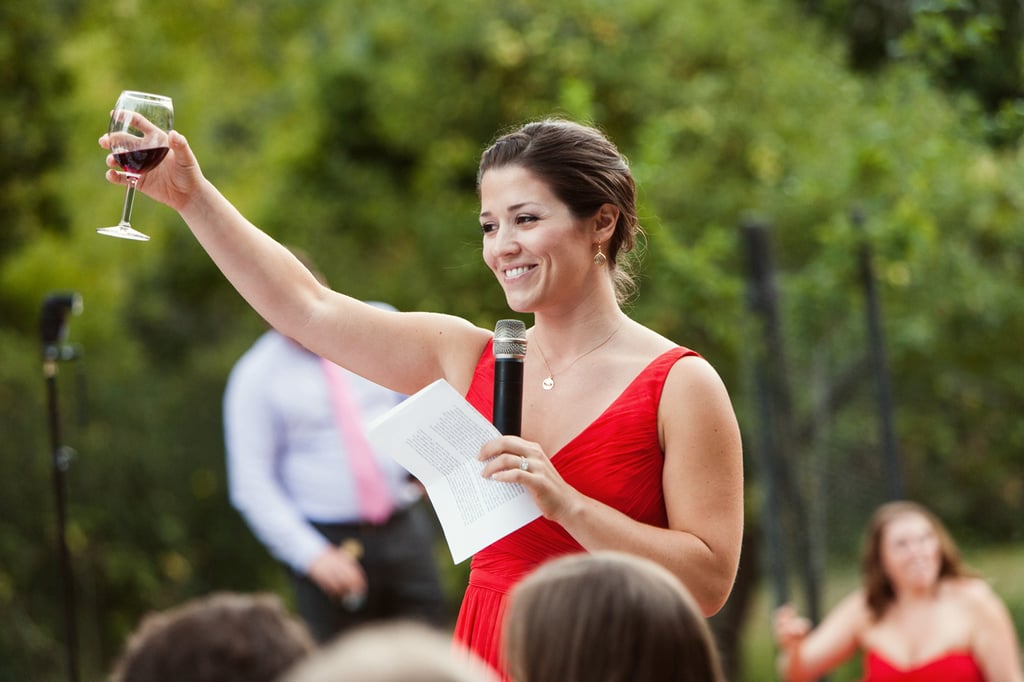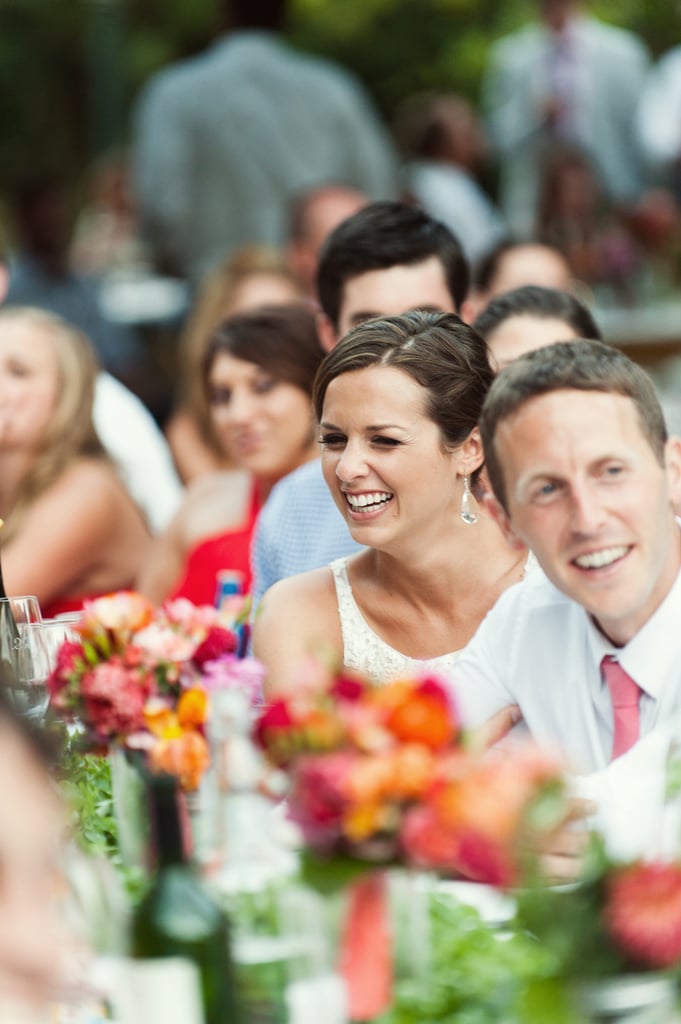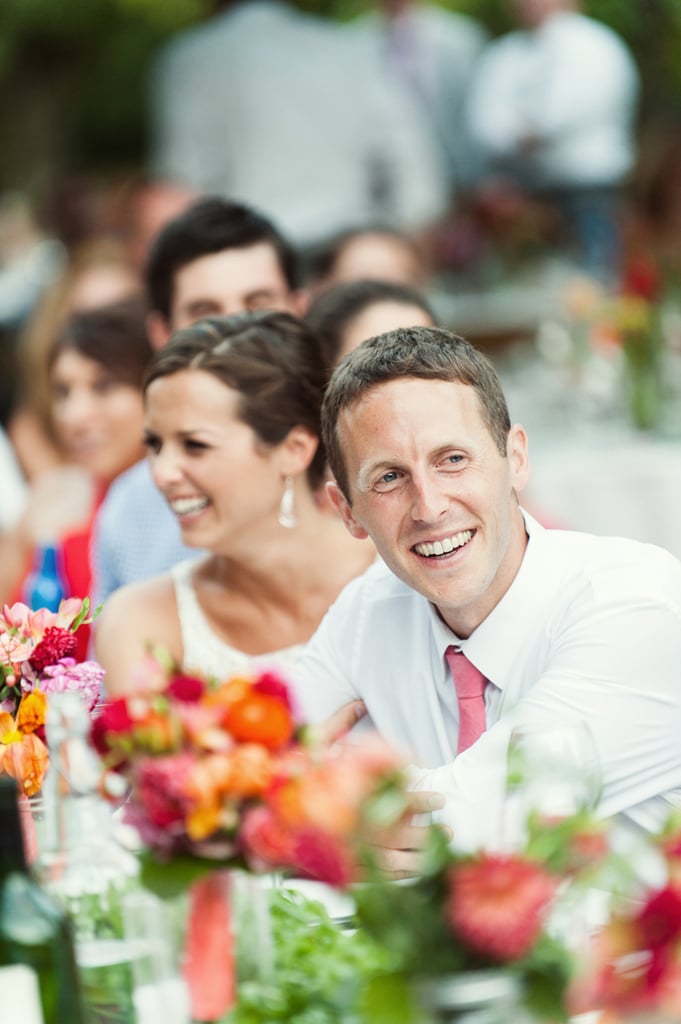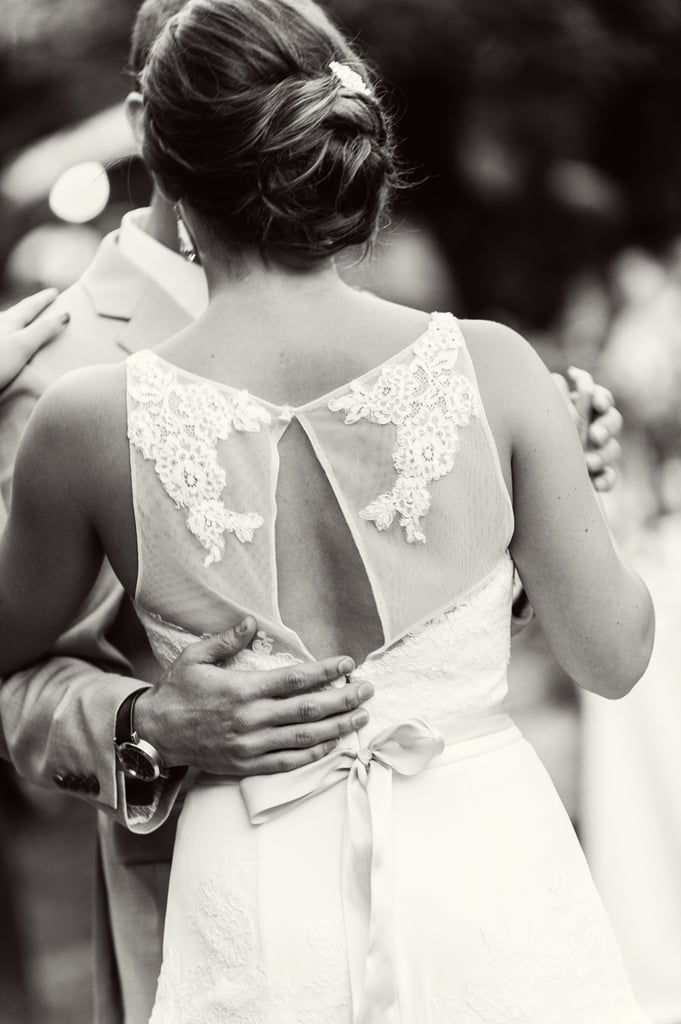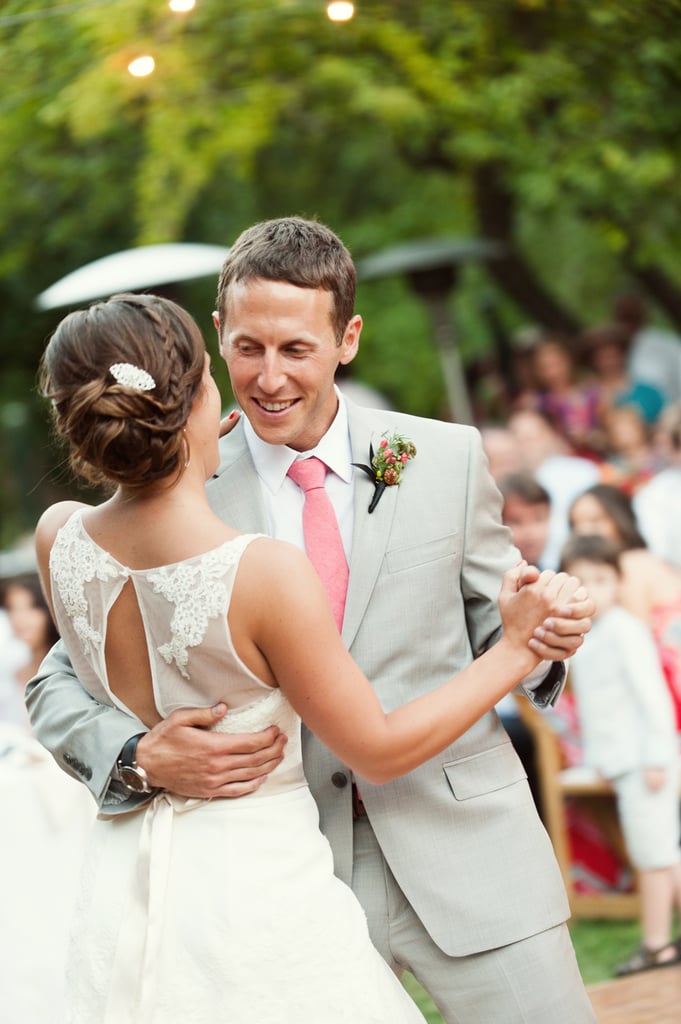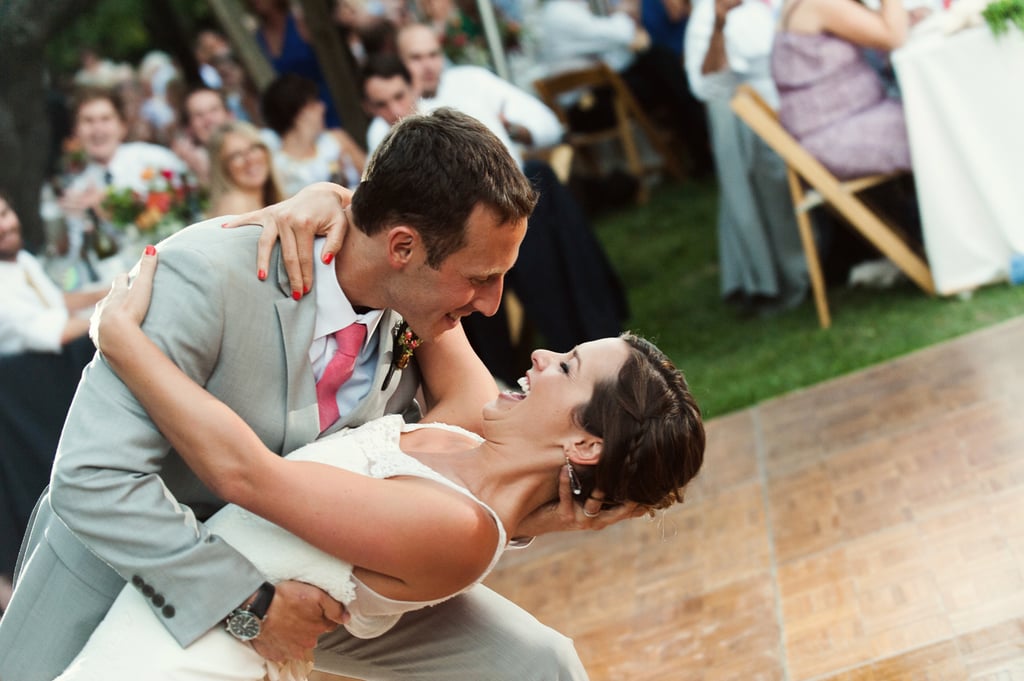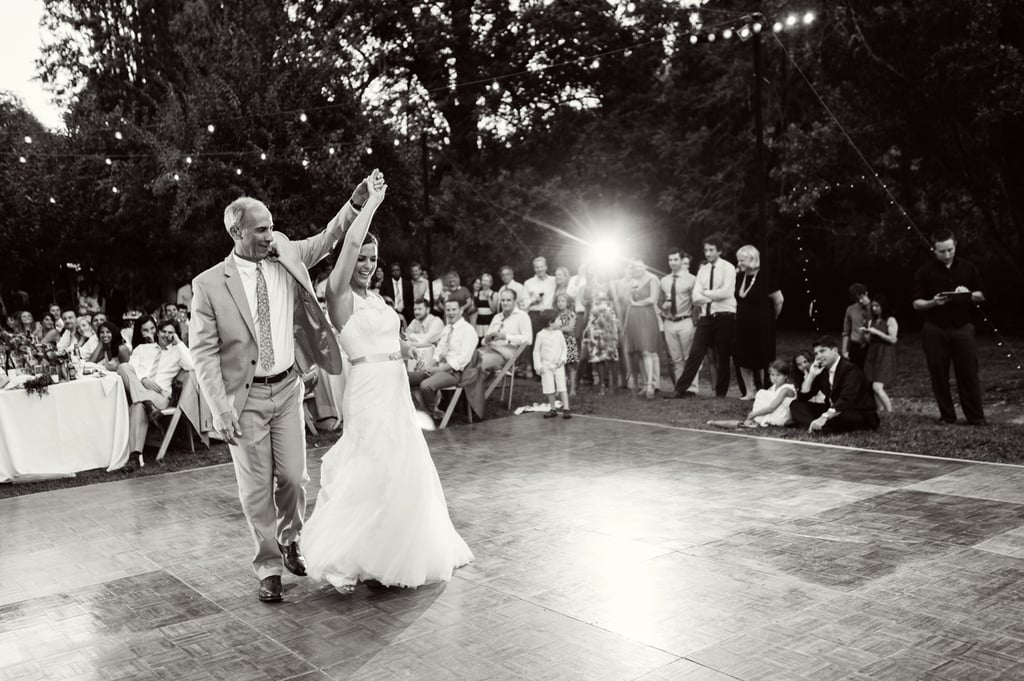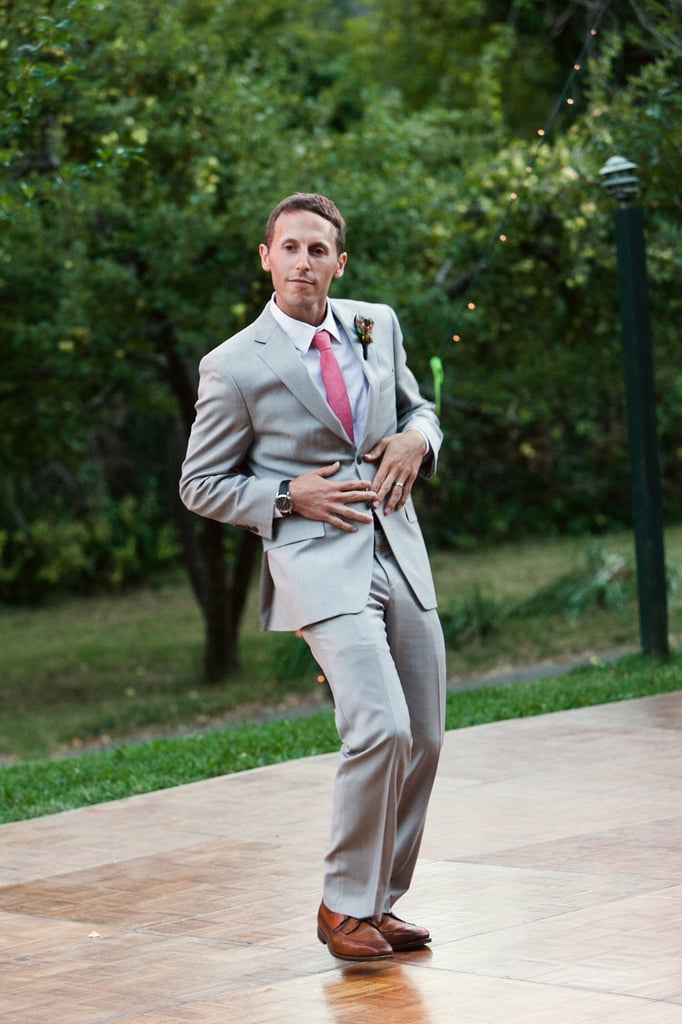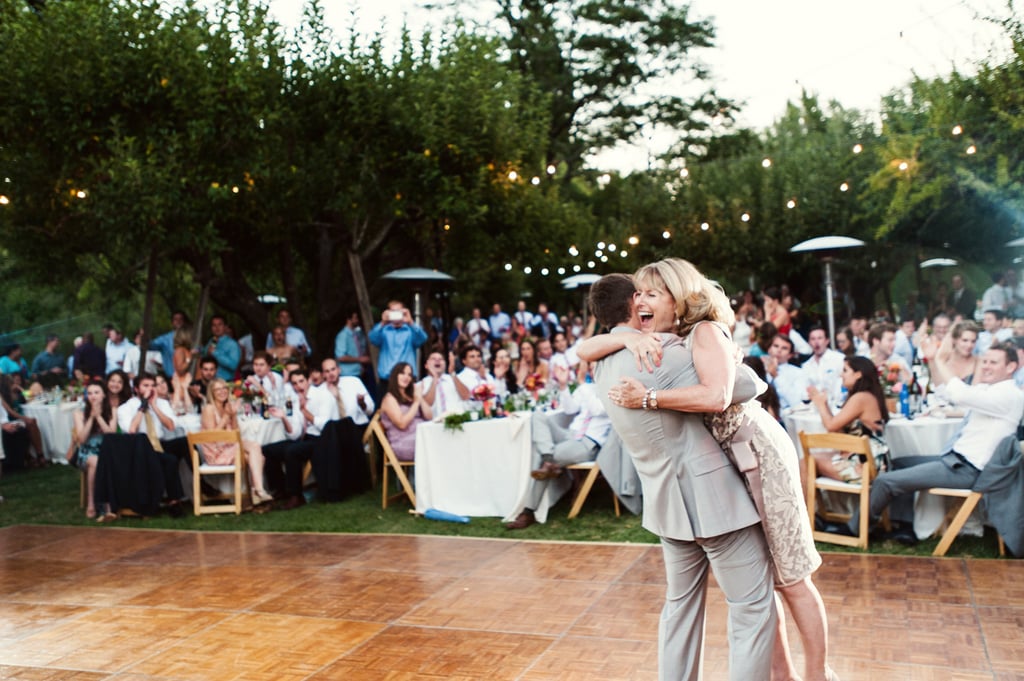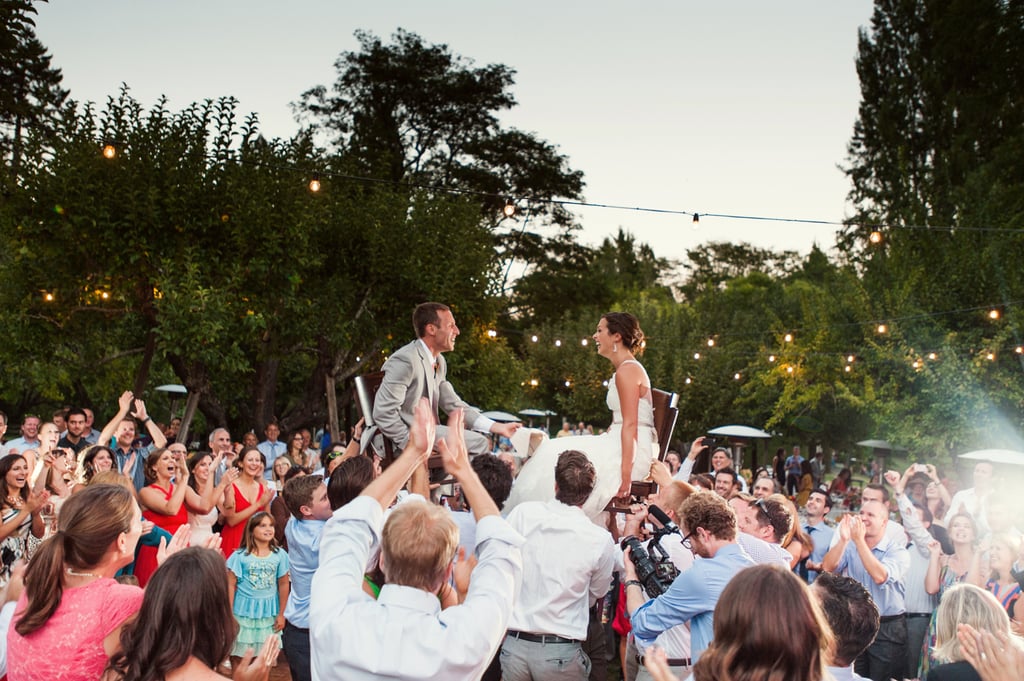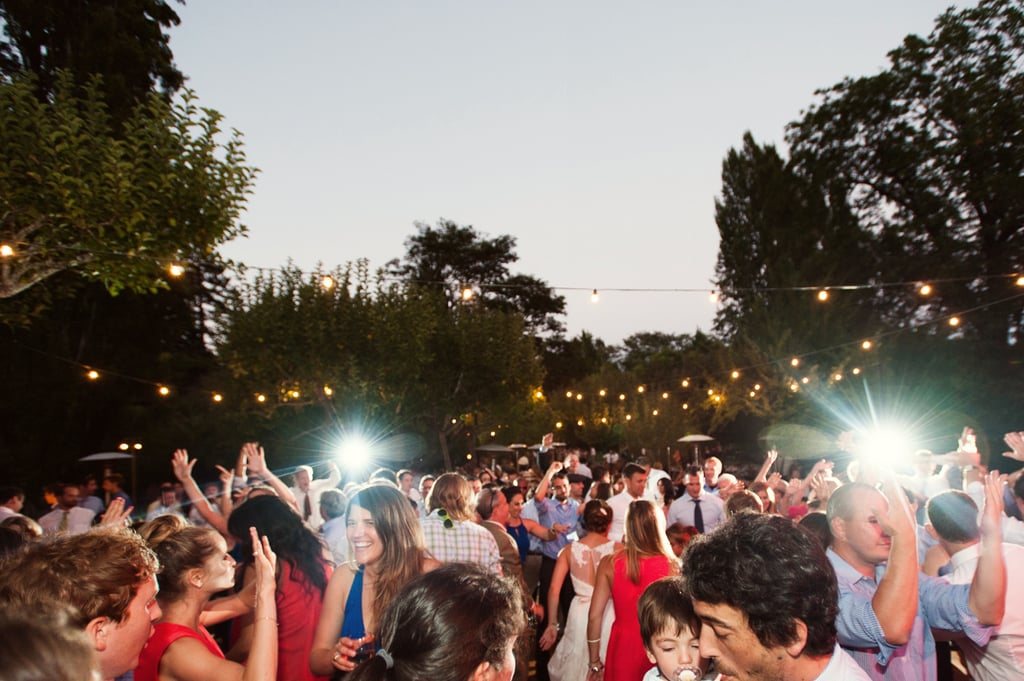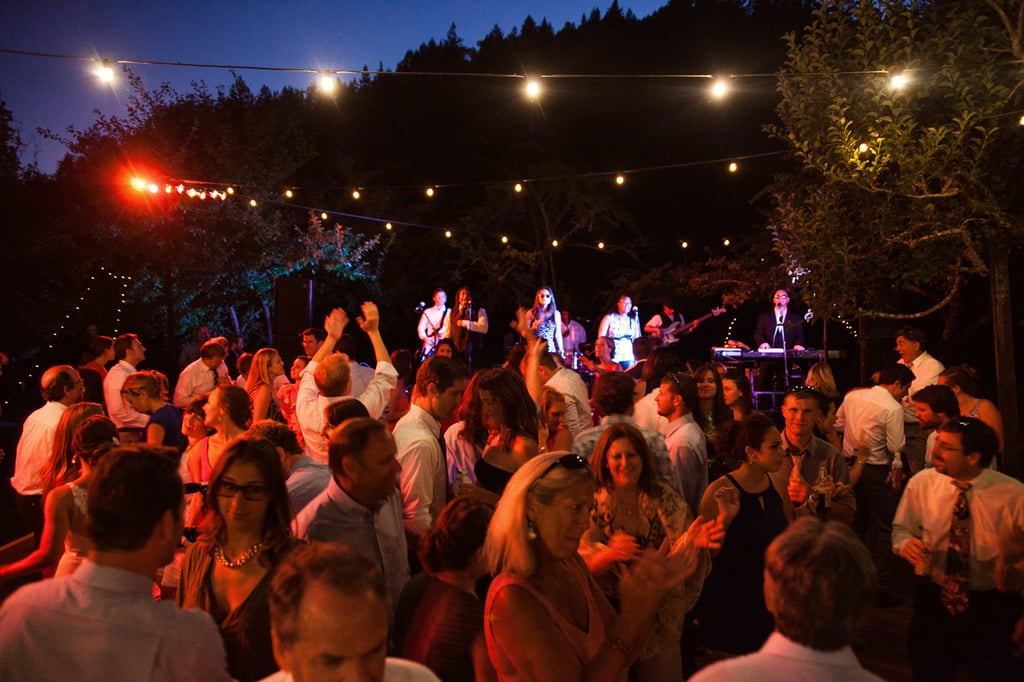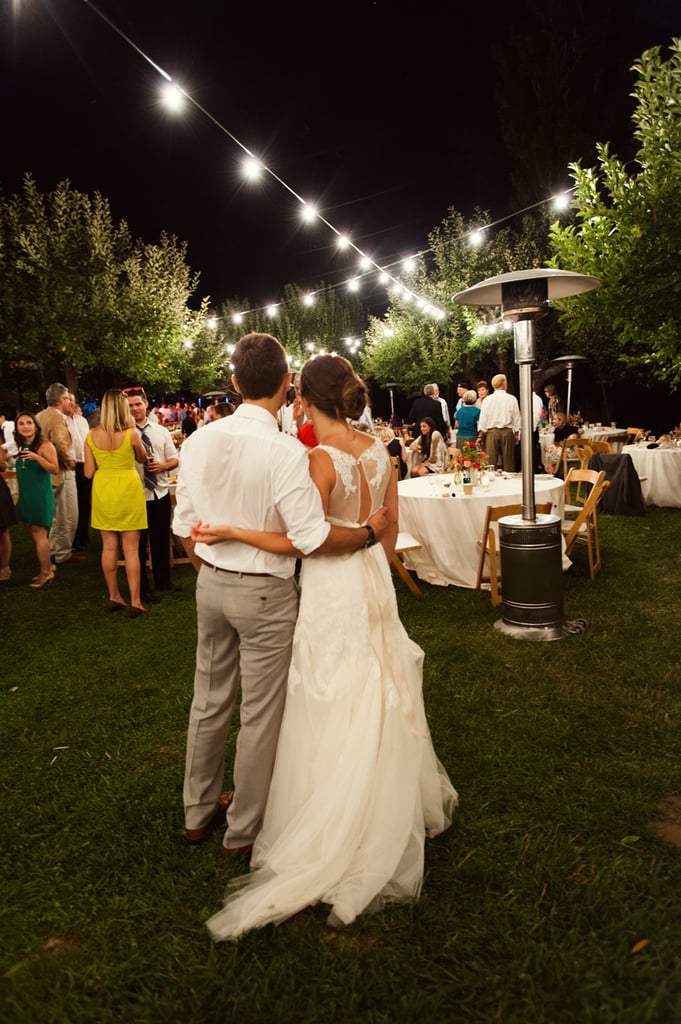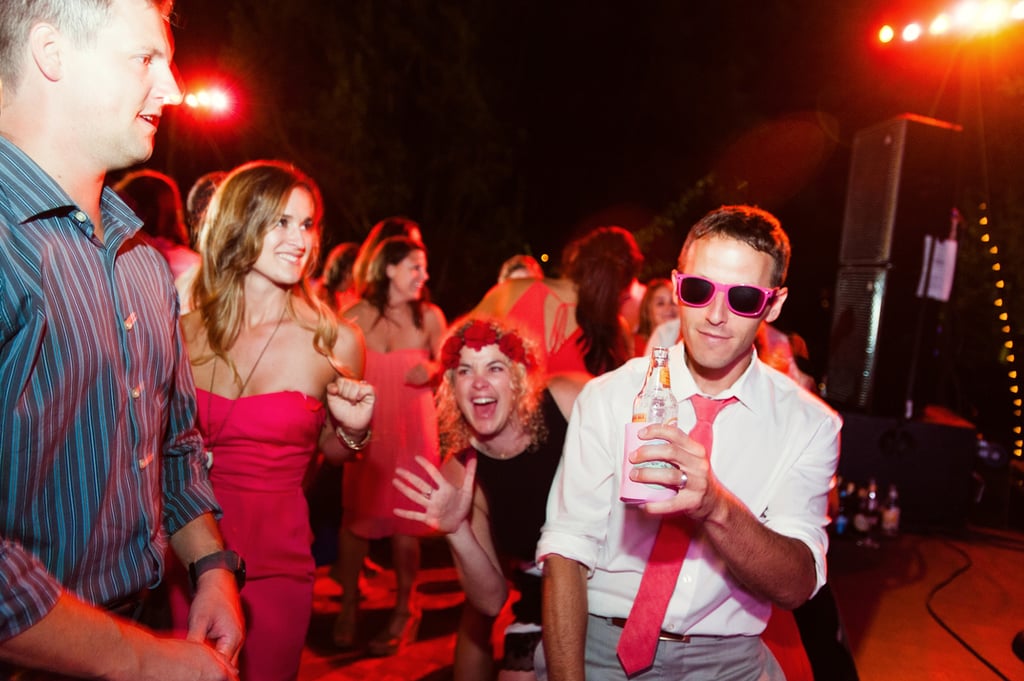 Credits and Vendors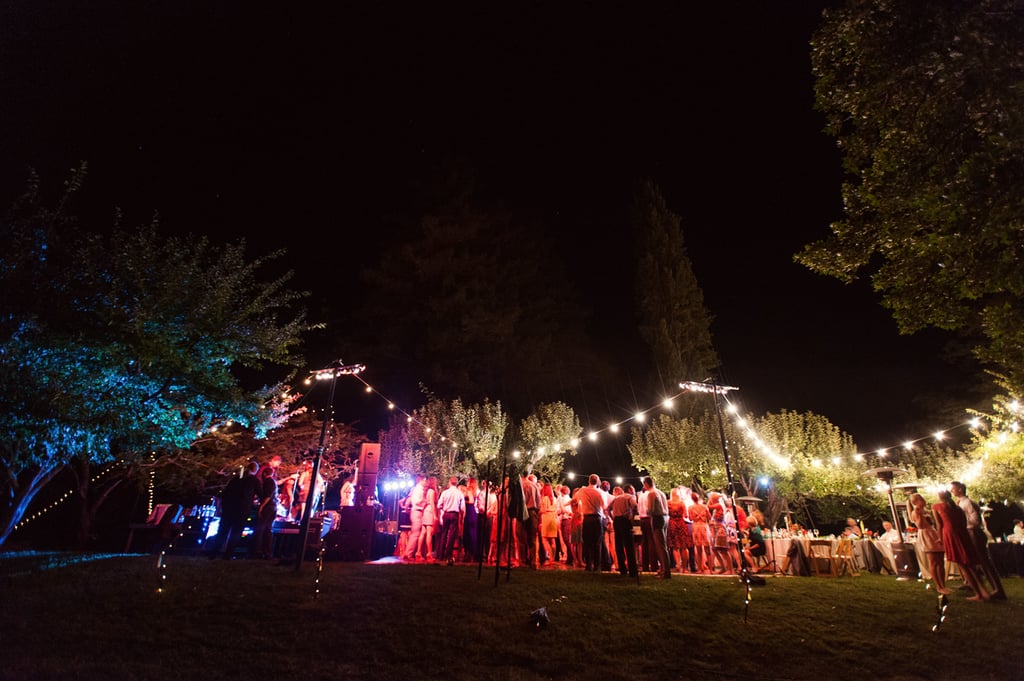 Venue/catering: Dawn Ranch Lodge [6]
Wedding [7] planner: Jackie Jones Wilson [8]
Band: The Cheeseballs [9]
Hair/makeup: The Powder Room [10]
Florist: Stems [11]
Invitations and paper goods: Kim Roth [12]
Bridesmaids dresses: J.Crew
Wedding dress: Enzoani
Groom & Groomsmen suits: Calvin Klein from Men's Warehouse
Cake/desserts: Sift [13]