The sandy shores of San Diego and the feminine-vintage look of the Darlington House [1] in La Jolla, CA, make this romantic wedding [2] effortlessly beautiful. Erin and Andrew's big day was shot by John Schnack Photography [3], and bride Erin shares a bit about how their venue inspired the wedding design.
"The Darlington House in La Jolla, CA, is a charming Spanish estate built in 1925. The house has brilliant architectural design, including imported furnishings from Morocco, Egypt, Spain, and Italy. After our first visit, we knew it was the perfect place to get married. We were drawn to the history and the location (just steps away from the beach) and how it's tucked away in a quiet neighborhood, which we felt was ideal for an intimate gathering of family and friends."
Keep reading for more from Erin about her SoCal wedding and all the pretty photos from the day!
The Design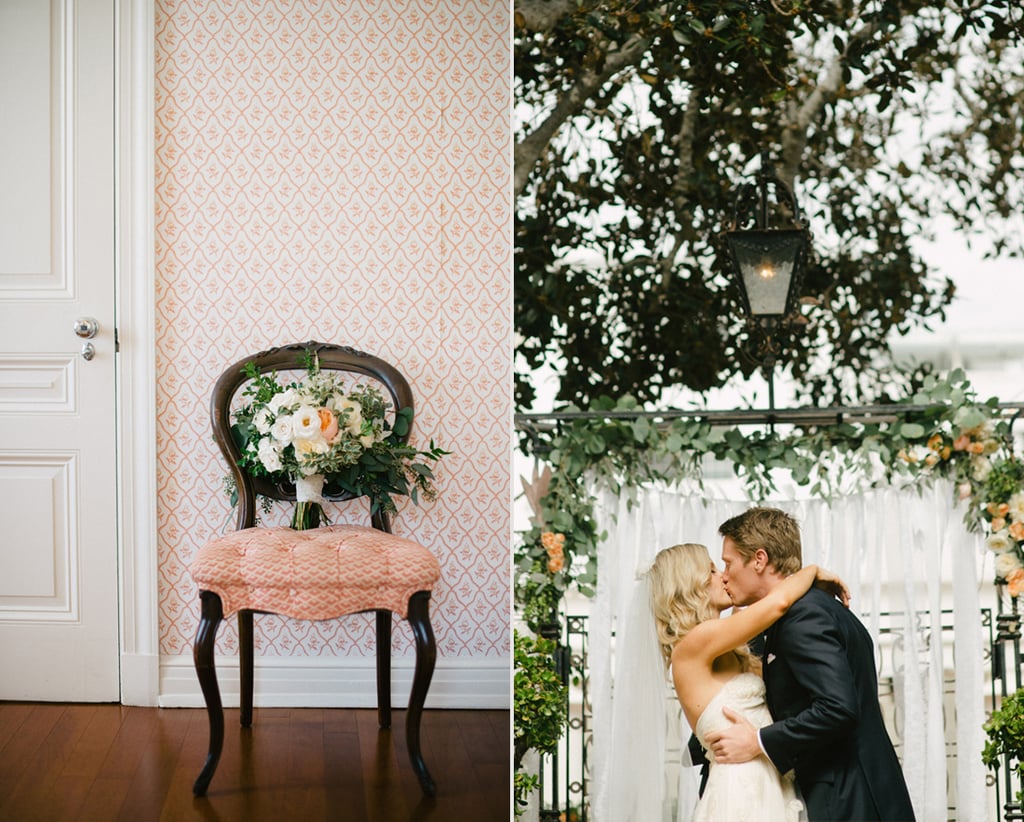 "For the overall design, I wanted to enhance the beauty of the Darlington House, rather than compete with it. There are beautiful trees and rose bushes amongst the property and I wanted those exterior colors to stand out, so I kept the color palette really natural. Lots of lush greens, ivory, and white mixed with peach and coral tones. The ceremony took place on a brick patio with a beautiful Spanish fountain. I kept the decor simple, bringing seasonal greens onto the ends of each aisle chair, and had streaming eucalyptus, garden roses, and sheer ribbons hanging from the wrought iron door frame that the ceremony took place under."
The Bridal Party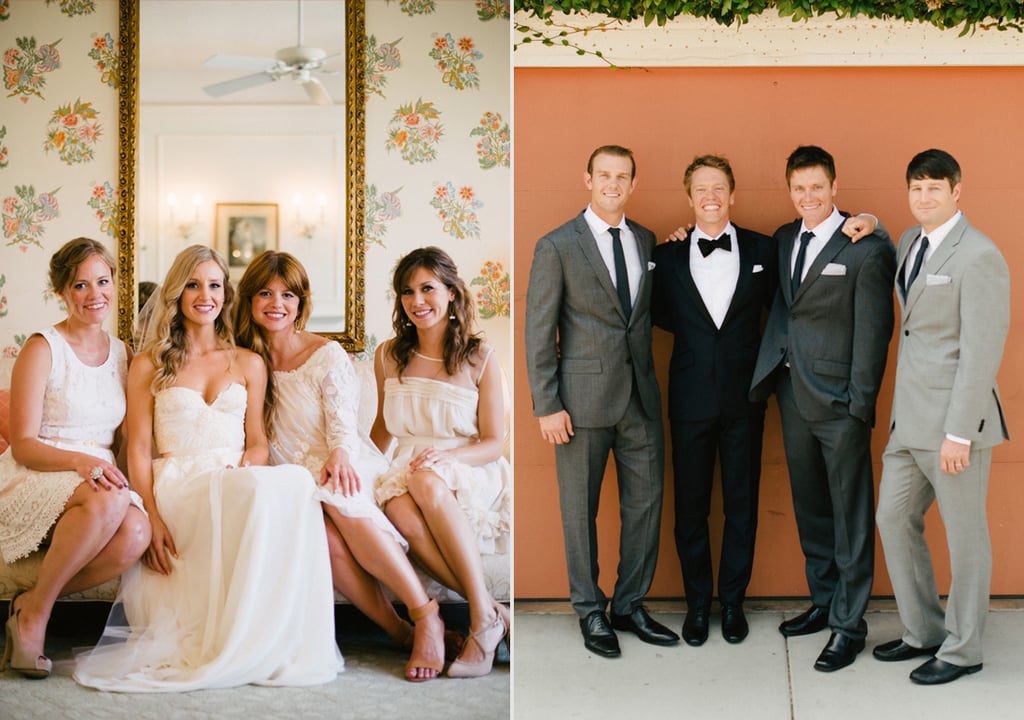 "Styling was a really important element of the wedding [4]. I didn't want an overly literal, color-coordinated, conventional wedding look. I wanted an effortless, chic vibe that was ethereal, romantic, and unique. It was important that our wedding party looked like individuals before looking like a group (or an assembly line). For my three bridesmaids, I had them choose a dress on their own. The only parameters I gave was to keep the dress color in the neutral family and to avoid satin. For the groomsmen, we wanted them in gray, but left the shade of gray and style of the suit up to them."
The Personal Touches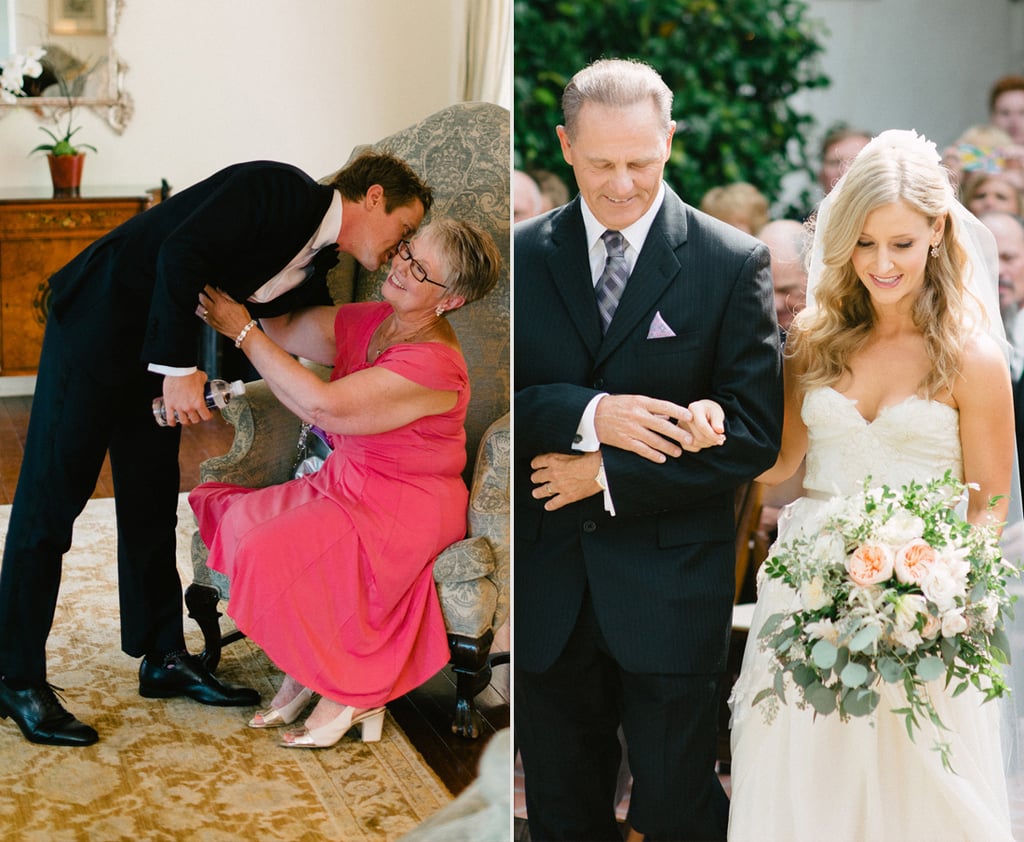 "We are both fortunate enough to have two sets of parents who are still married. Coincidentally, our wedding [5] was exactly one week from each of our parents' respective anniversaries, so we chose to reprint several wedding photos from our parents' wedding albums and display them during cocktail hour. I hung the photos on some Spanish styled lace, used clothespins that I spray painted brass, and tied the ends with some sheer ribbon. Both our parents were married in the '70s, which in my opinion was one of the best decades for fashion. In fact, I wanted to replicate my mother-in-law's cascading bouquet and my mother's beachy boho waves for our wedding. The photo display was a fun project, and now we have all these photos we can frame for our house!"
Photos by John Schnack Photography [6]
The Reception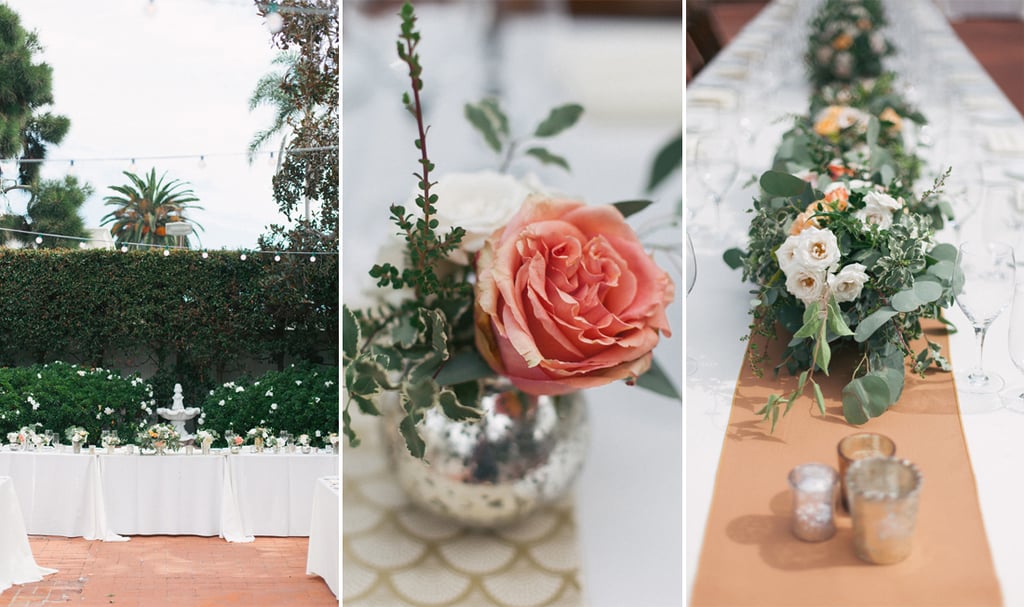 "As guests migrated to cocktail hour, they had both an indoor and outdoor place for mingling. The bar was located in the library, which extended to an outdoor patio. I had some hanging lantern market lights above the patio to bring in an amber glow as the sun went down. I designed the escort-card table by collecting antique trays from various shops and placing a handful of cards on each tray. I had my calligrapher do the escort cards on some black card stock with a white pen, and then had small bunches of baby's breath randomly alongside the trays to bring out the white lettering.
"For the reception, because it was outside on a warm August evening, we wanted it to feel like a fabulous dinner party rather than a reception. Keeping this dinner party theme going, I knew I didn't want large centerpieces that forced you to move your chair to see the person across from you. So, we kept the centerpieces low and stretched them out by using two large rectangular wood planters. I wanted the centerpieces to feel like you just picked up a beautiful rose bush and placed it on the table. As a result, the flowers felt organic and unstructured rather than tightly bound. For the head table, because we didn't have guests across from us, I went with a more narrow table and we used various mercury vases and urns to style the flowers. I wanted to bring in some sophistication so I made small table runners for the flowers to sit on. I purchased some gold art deco textured paper from the Paper Source and sat it beneath the head table flowers in addition to all the small flower vases we had scattered on belly bars.
"Last, but certainly not least, we wanted the entertainment to be on point. And in our experience this can only be achieved with live music. Insert: The Blue Breeze Band [7]. They are a six-man Motown band out of Los Angeles who bring an unbelievable amount of energy to the dance floor. They kept the party going, and I think every guest asked for their business card when the night was over."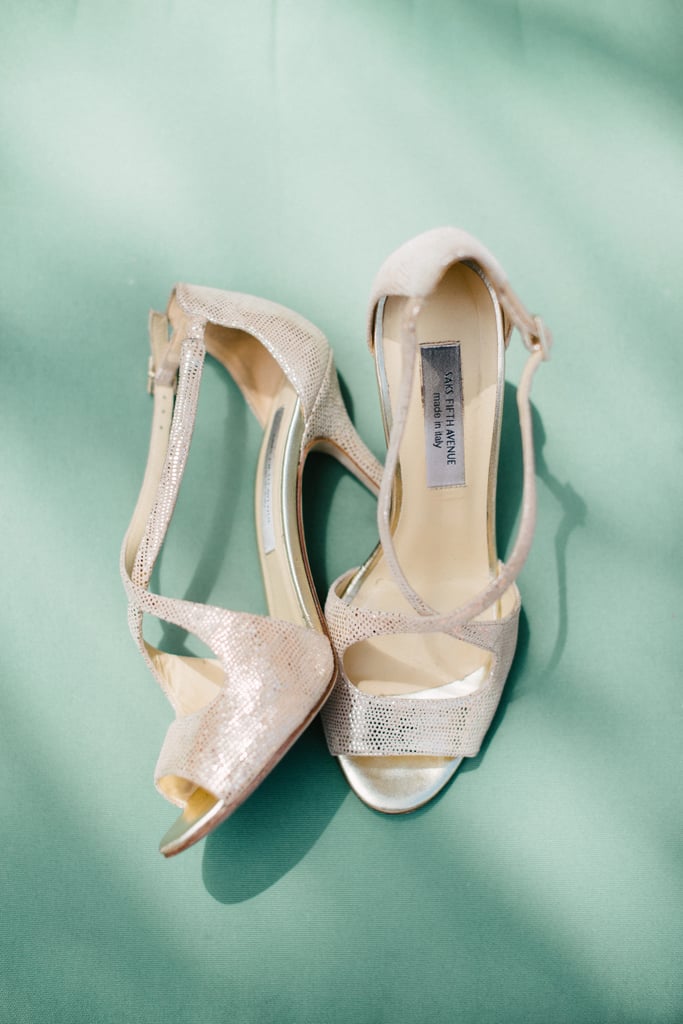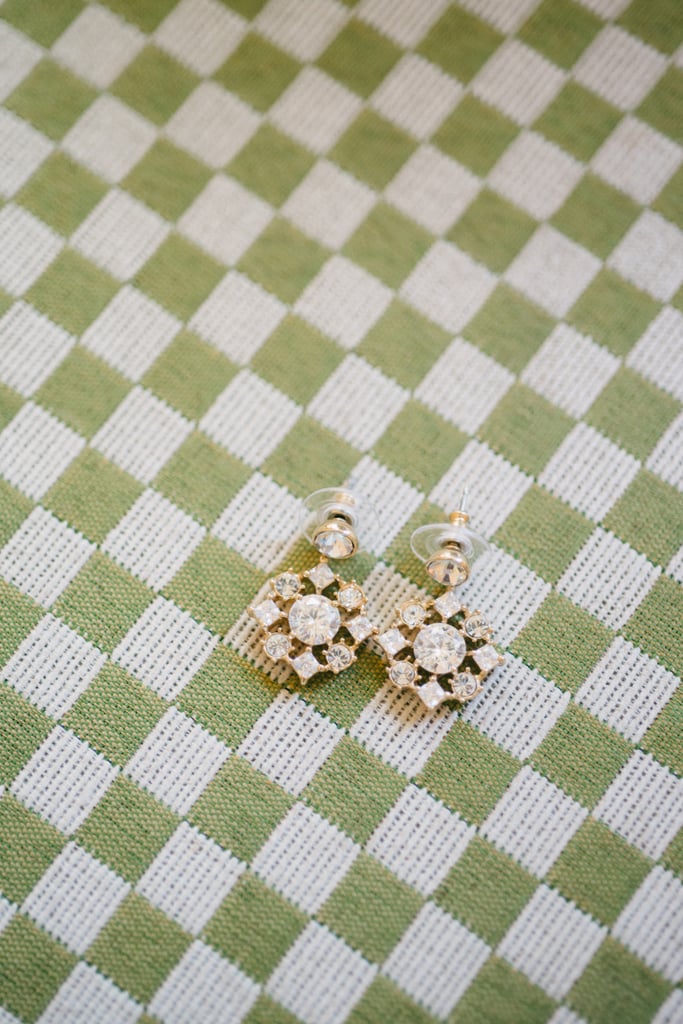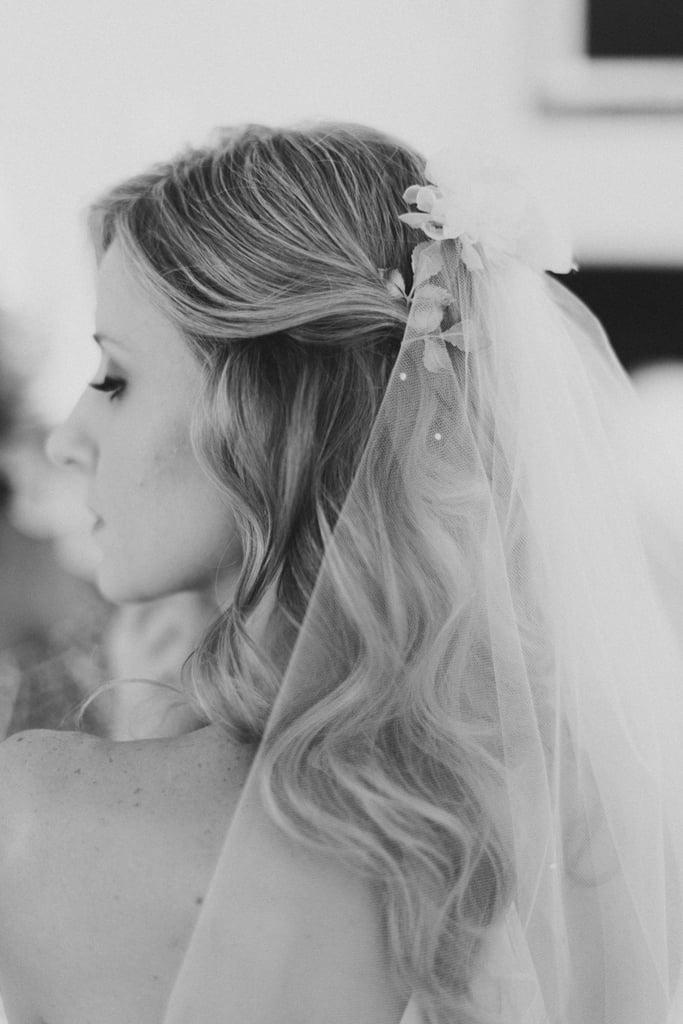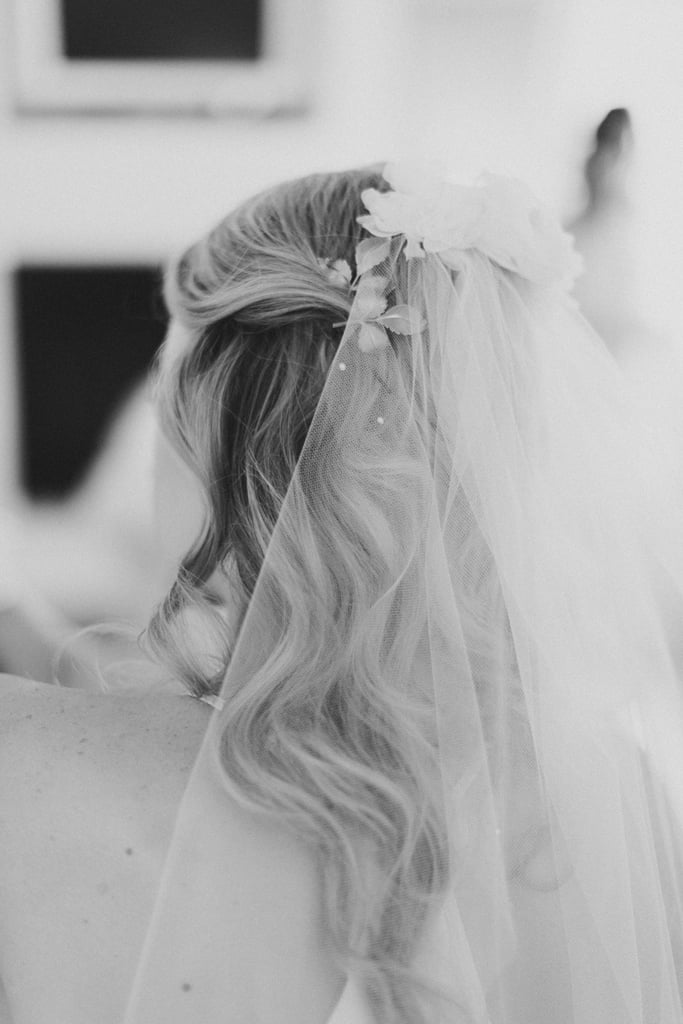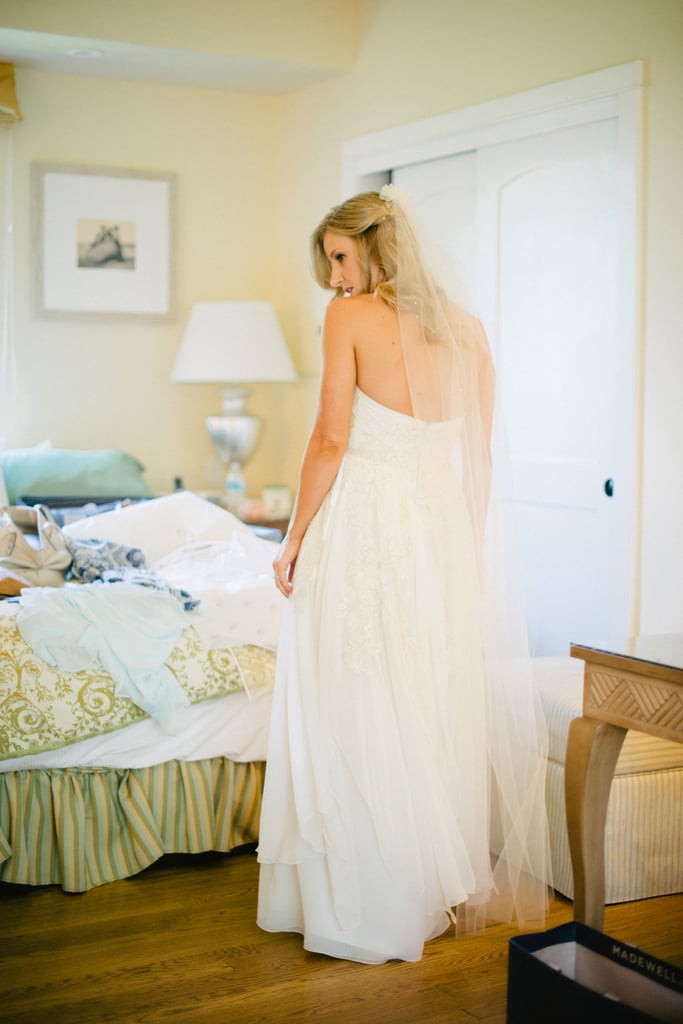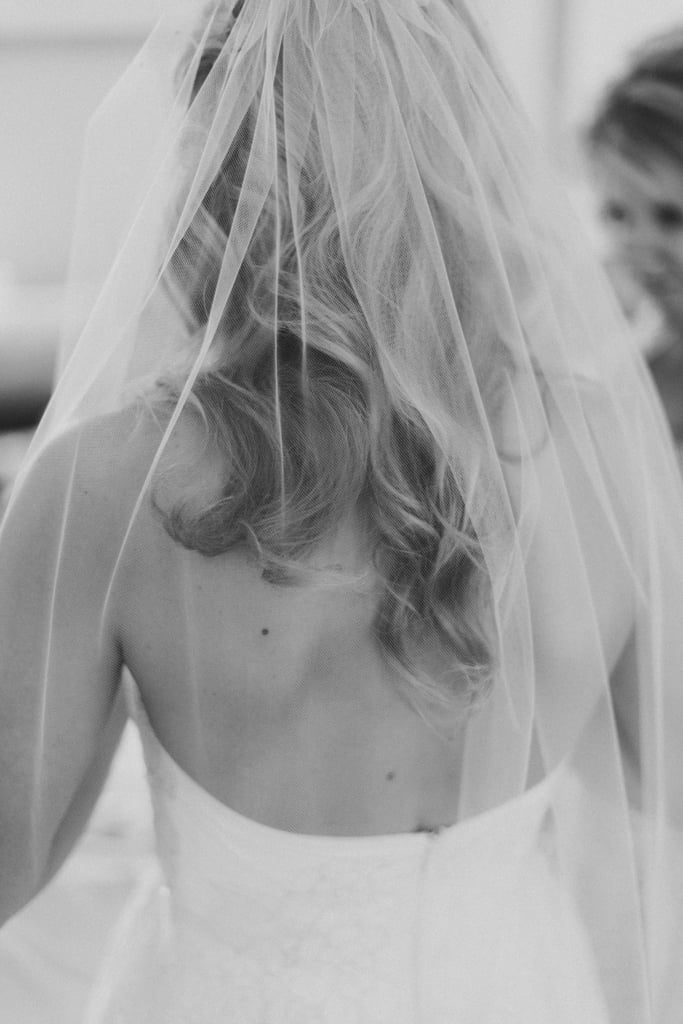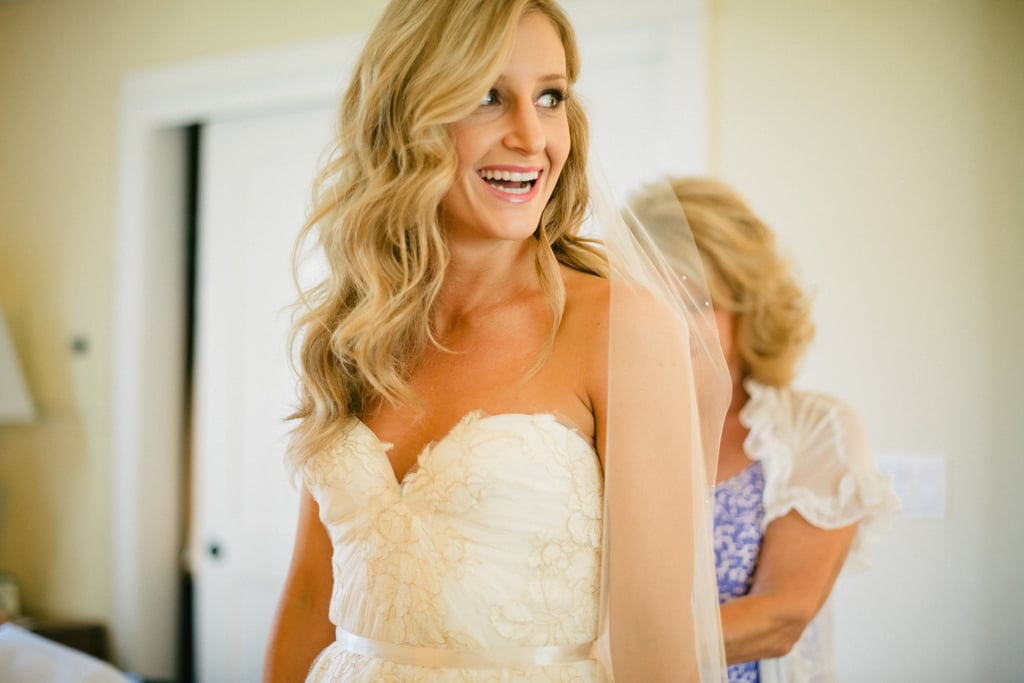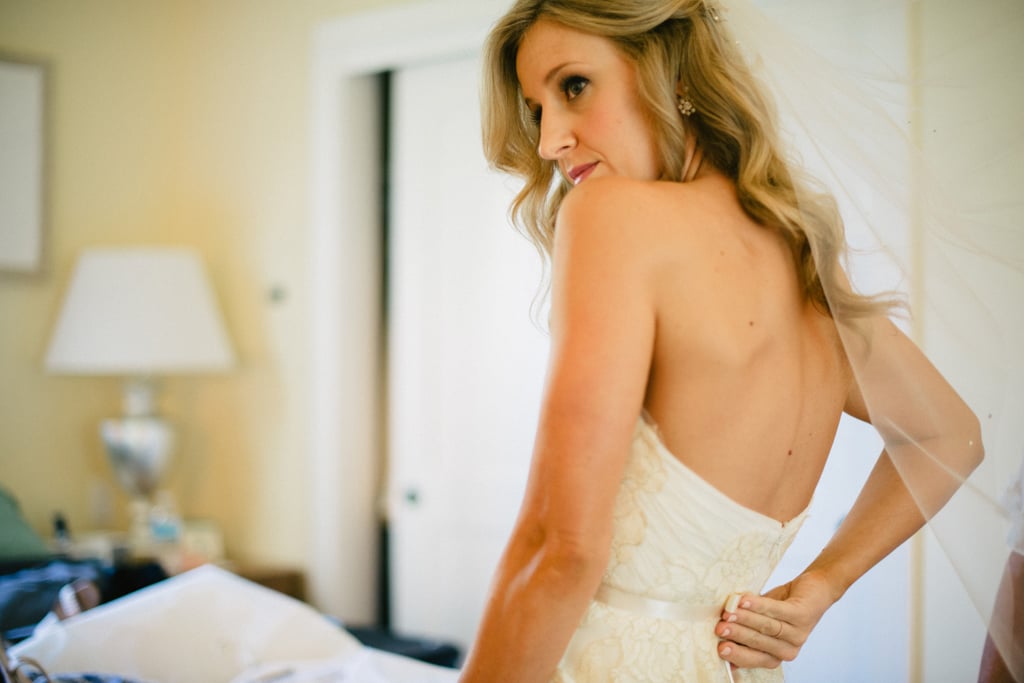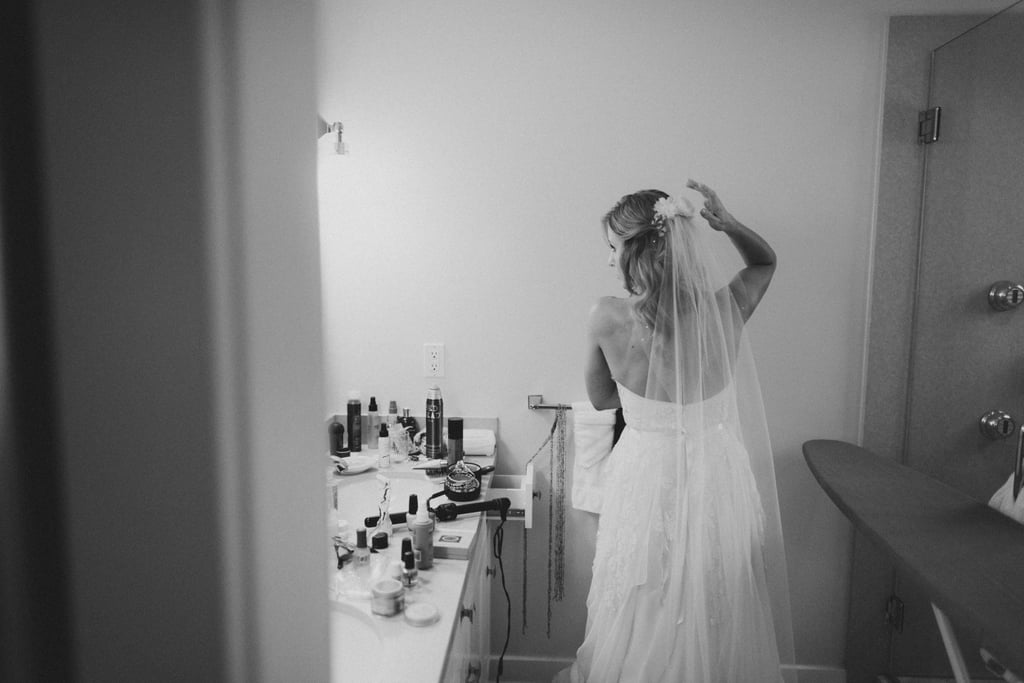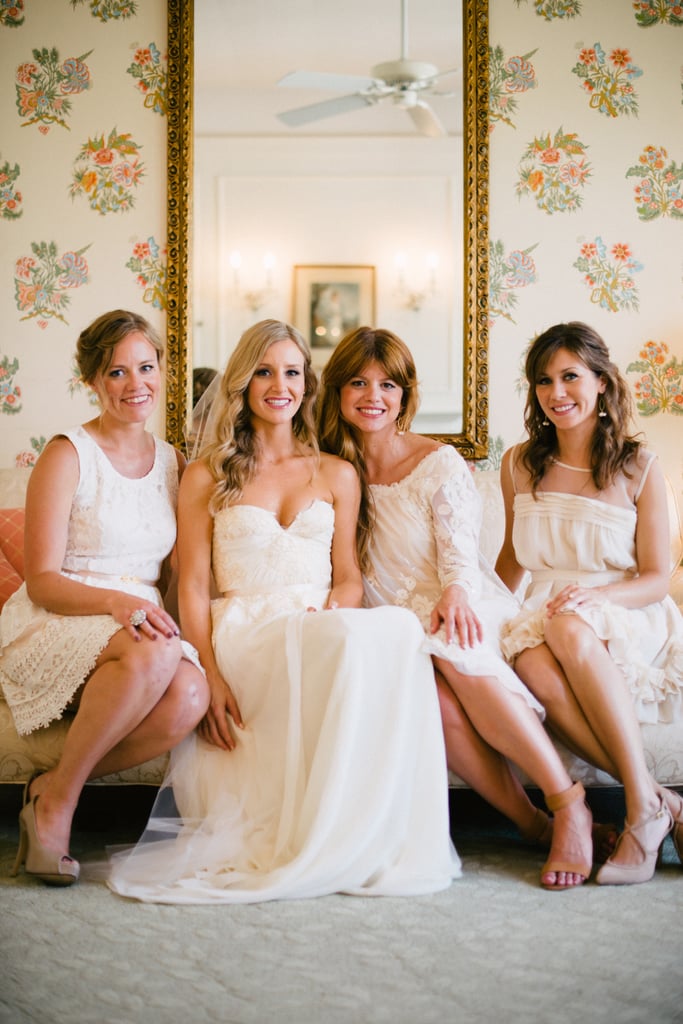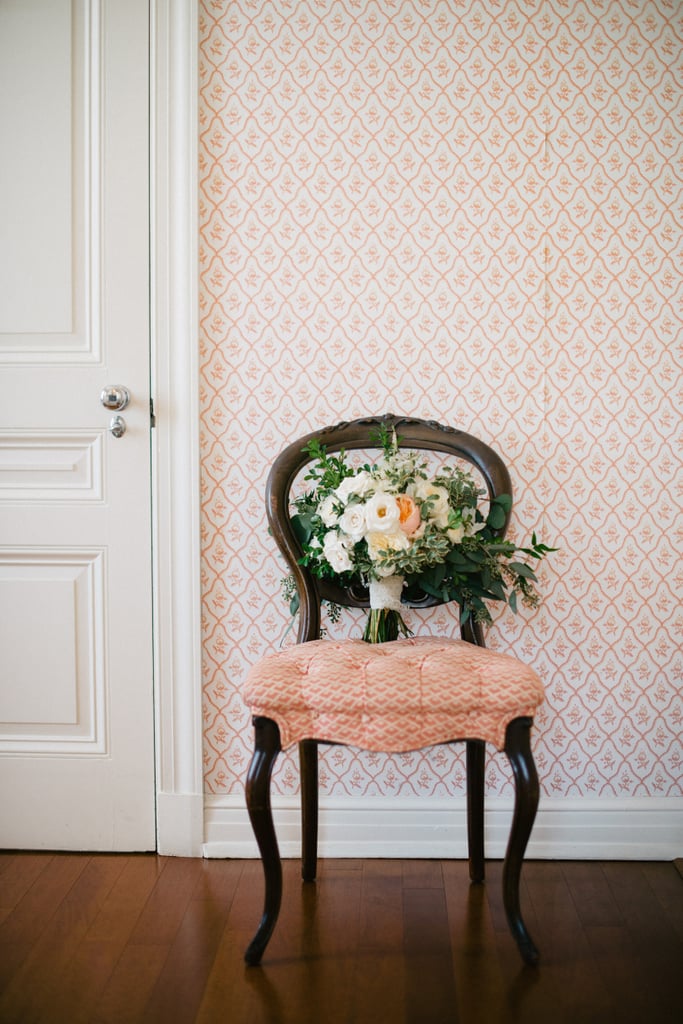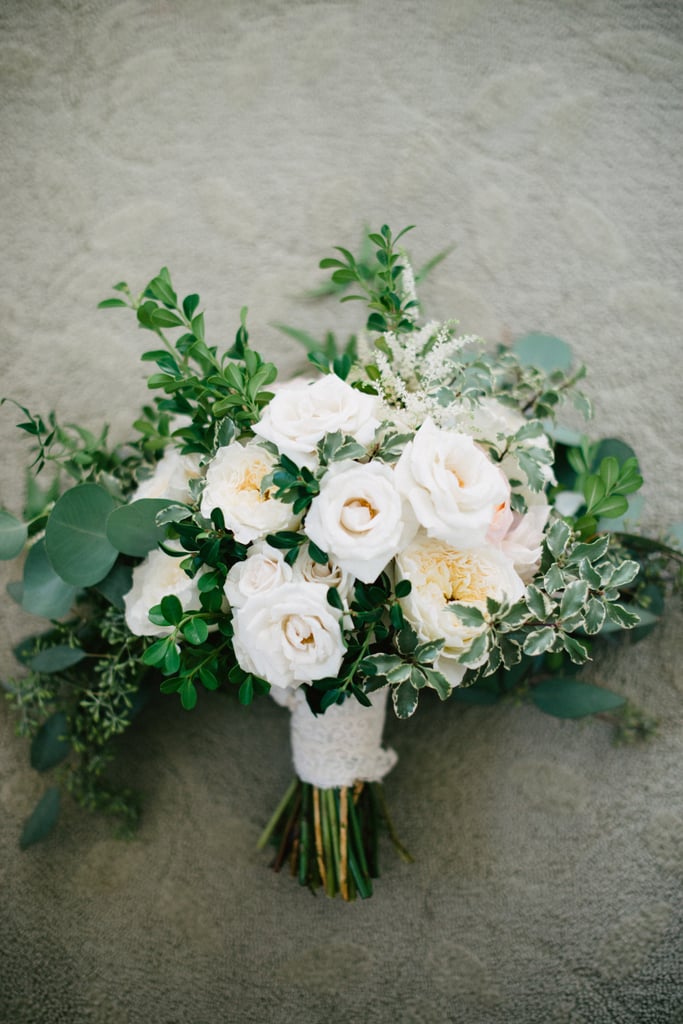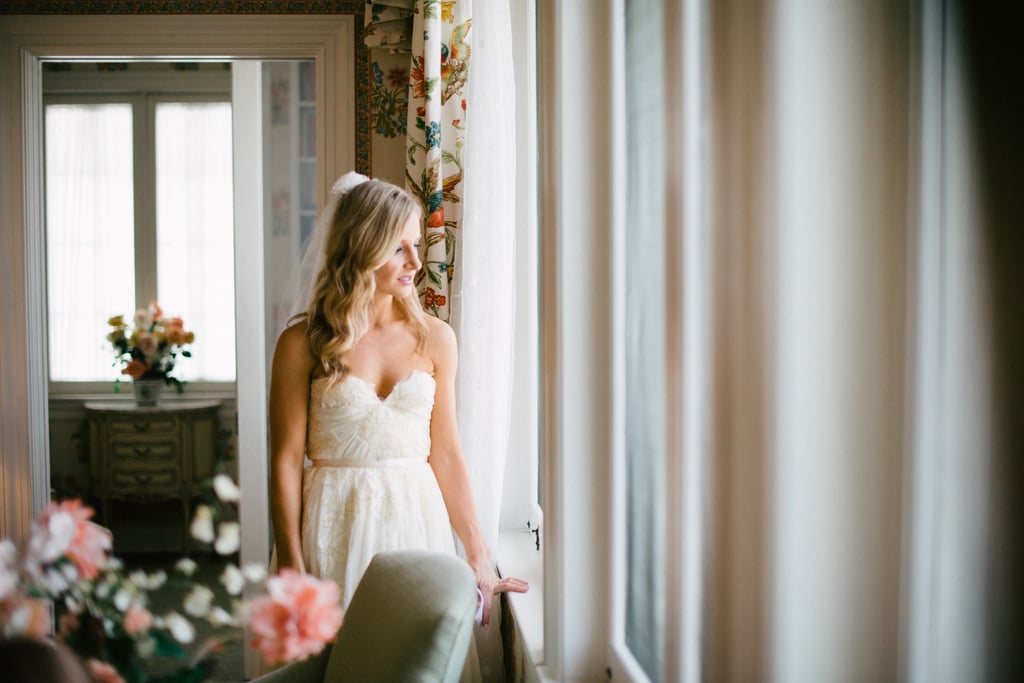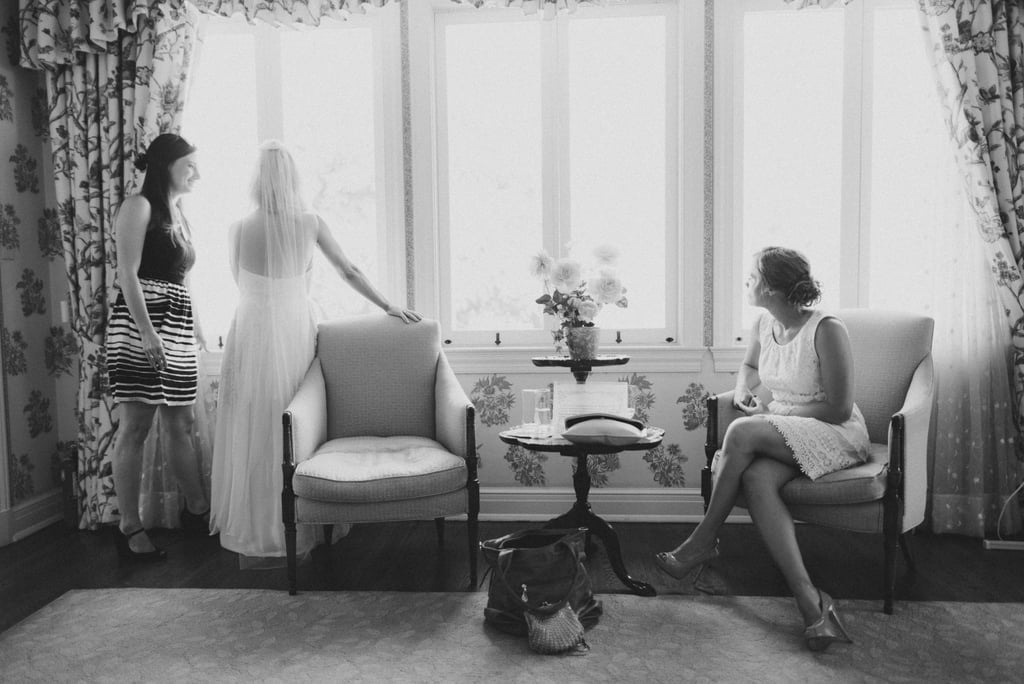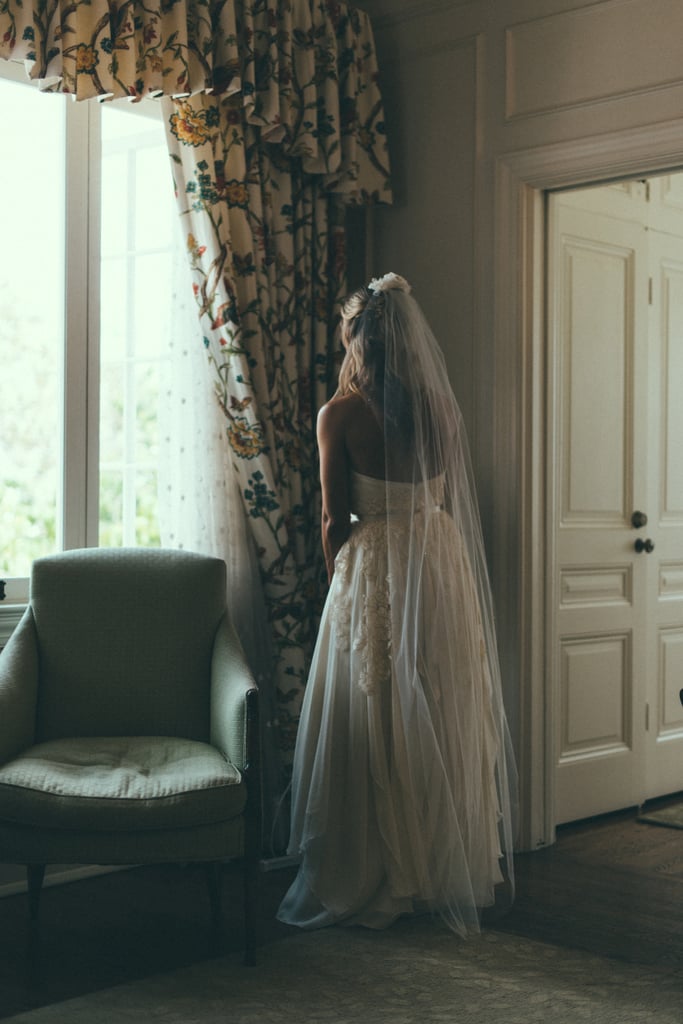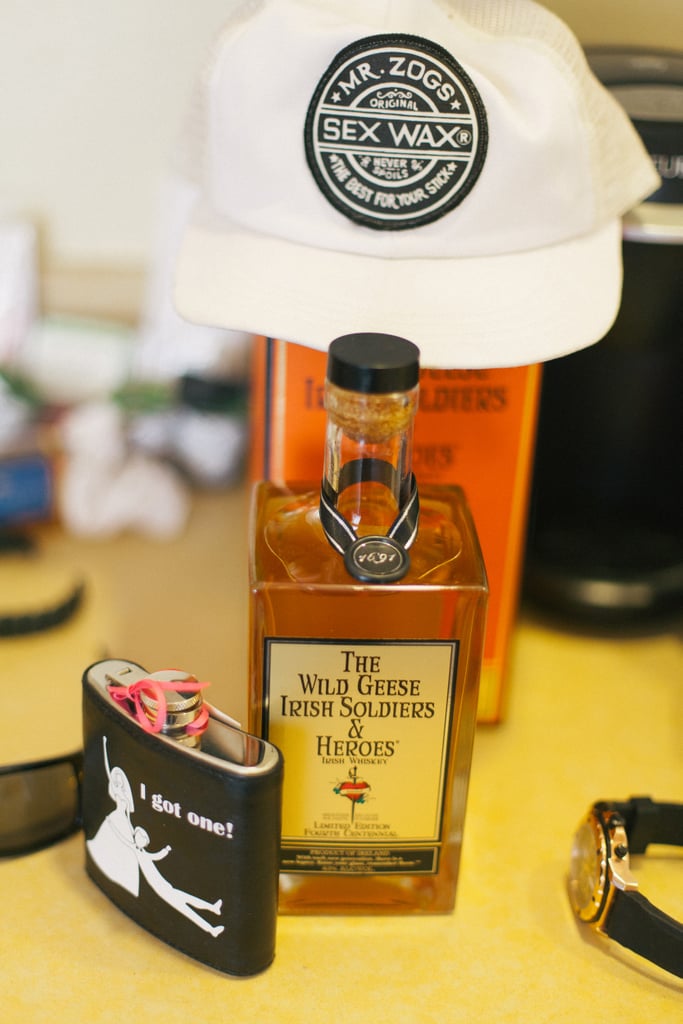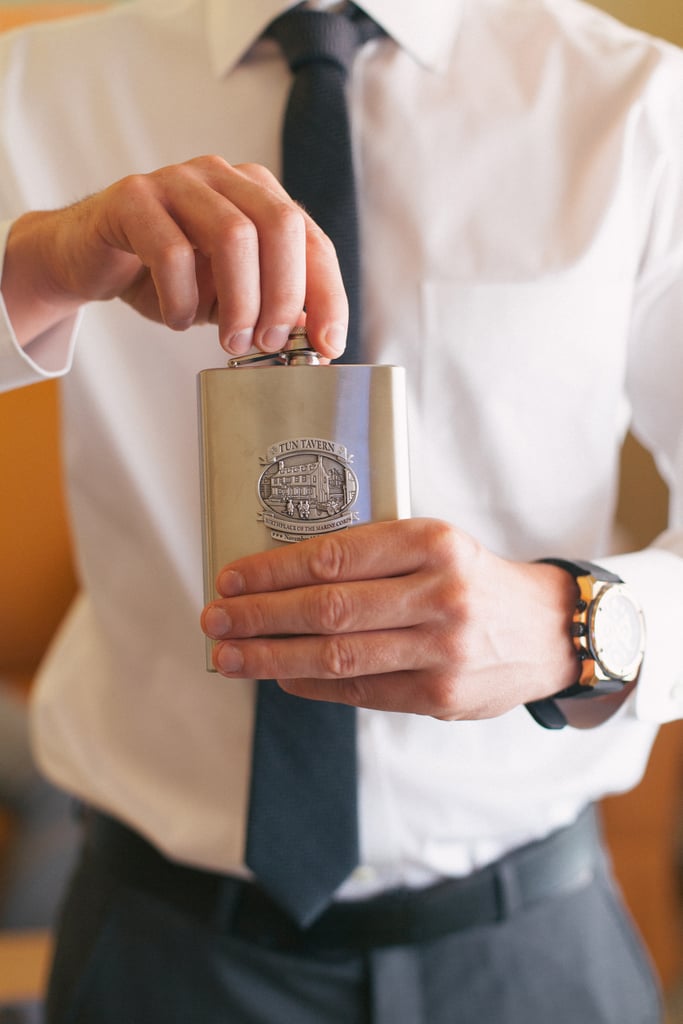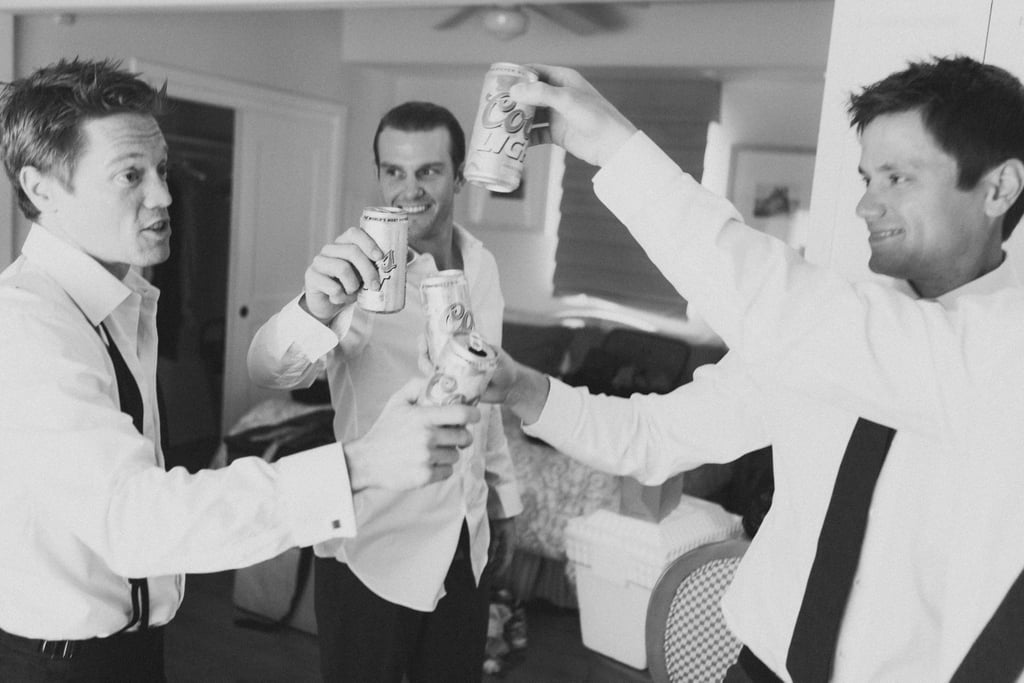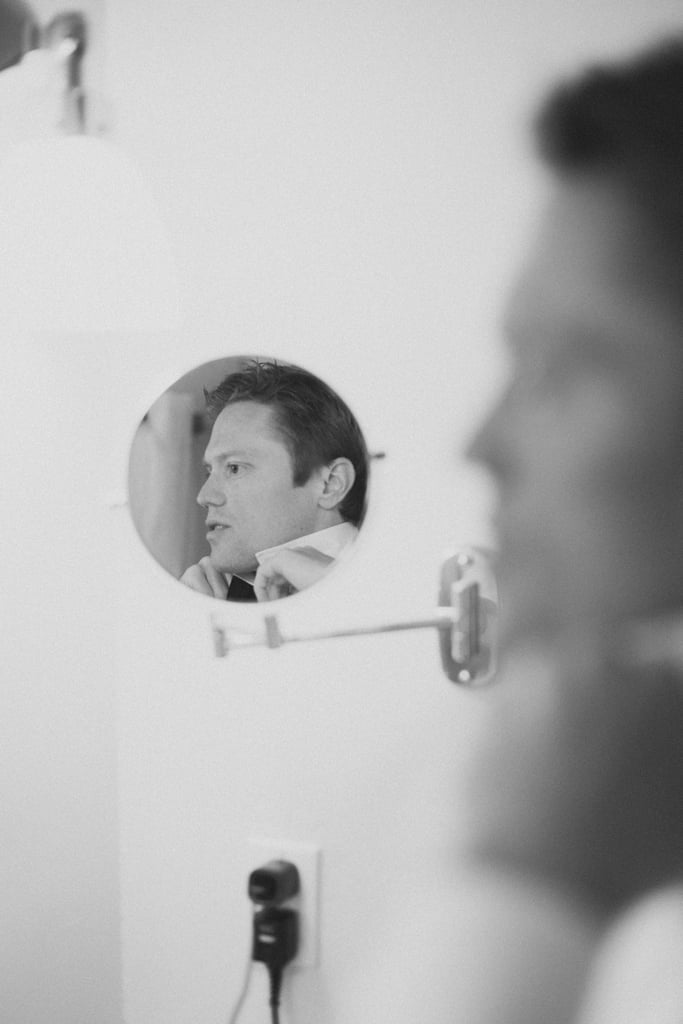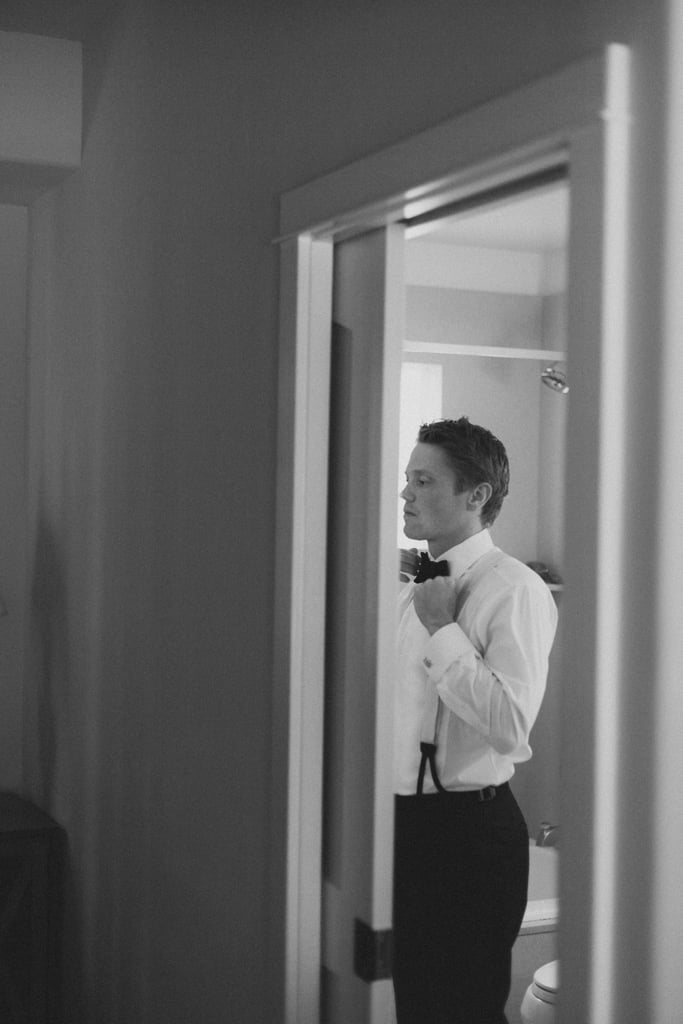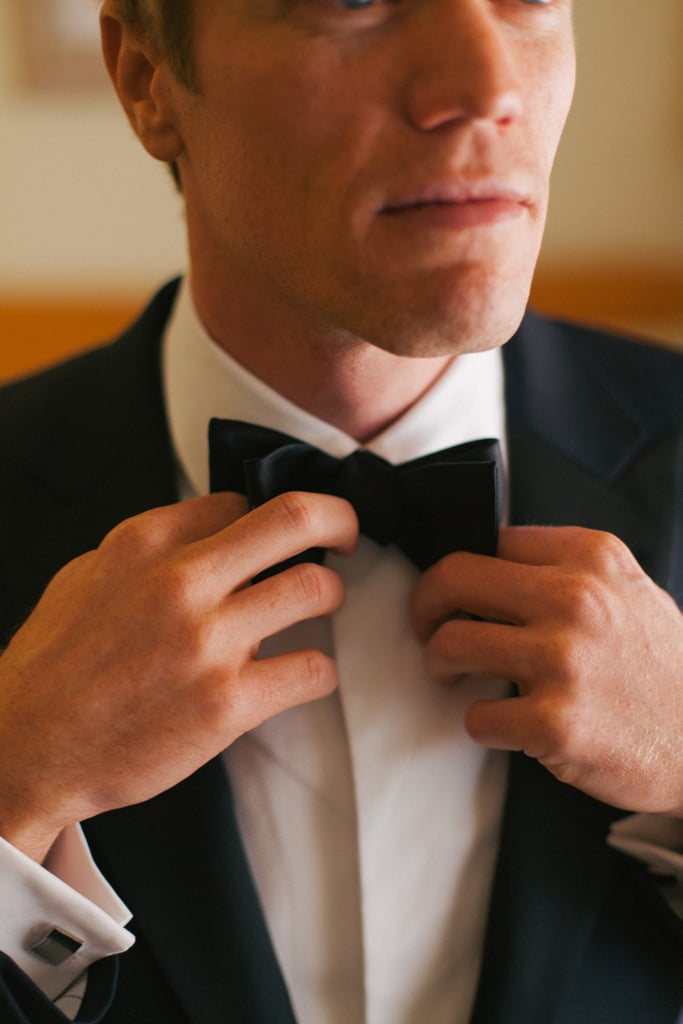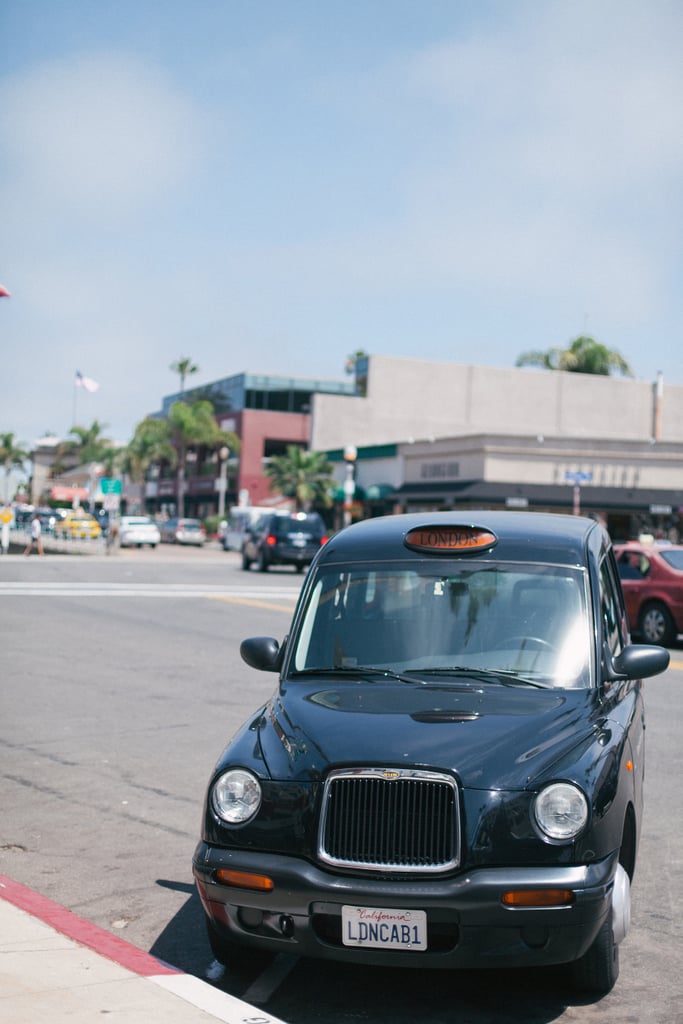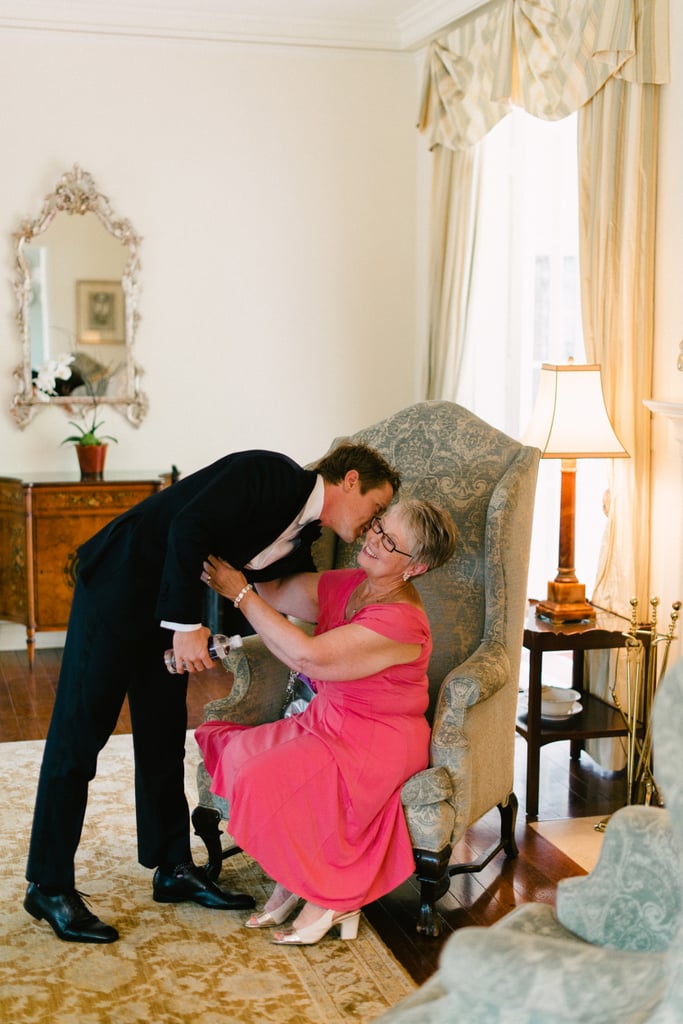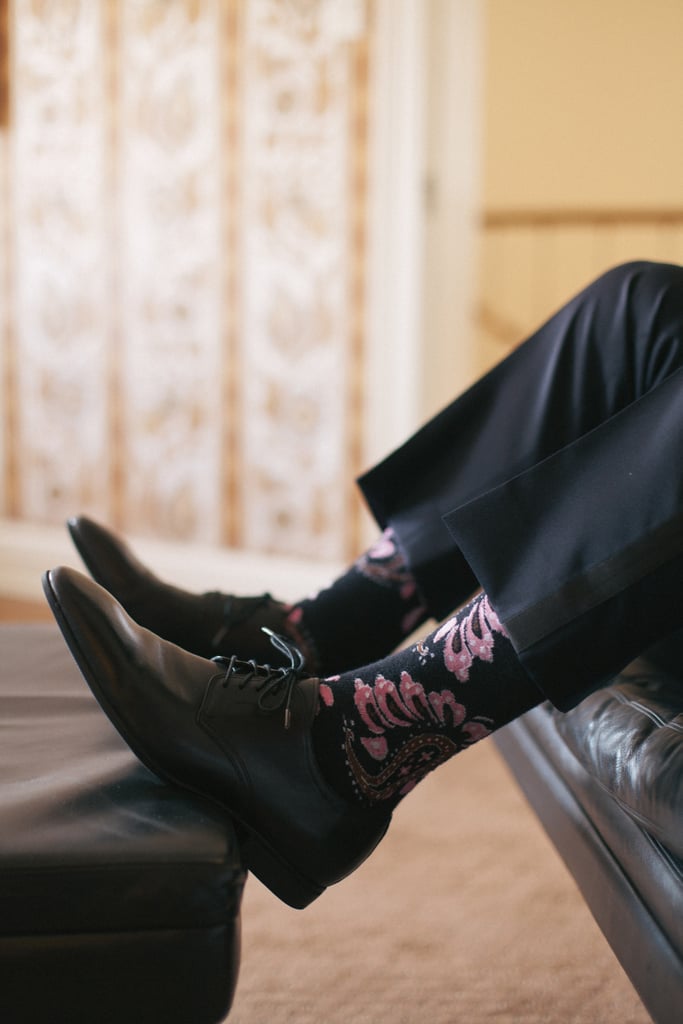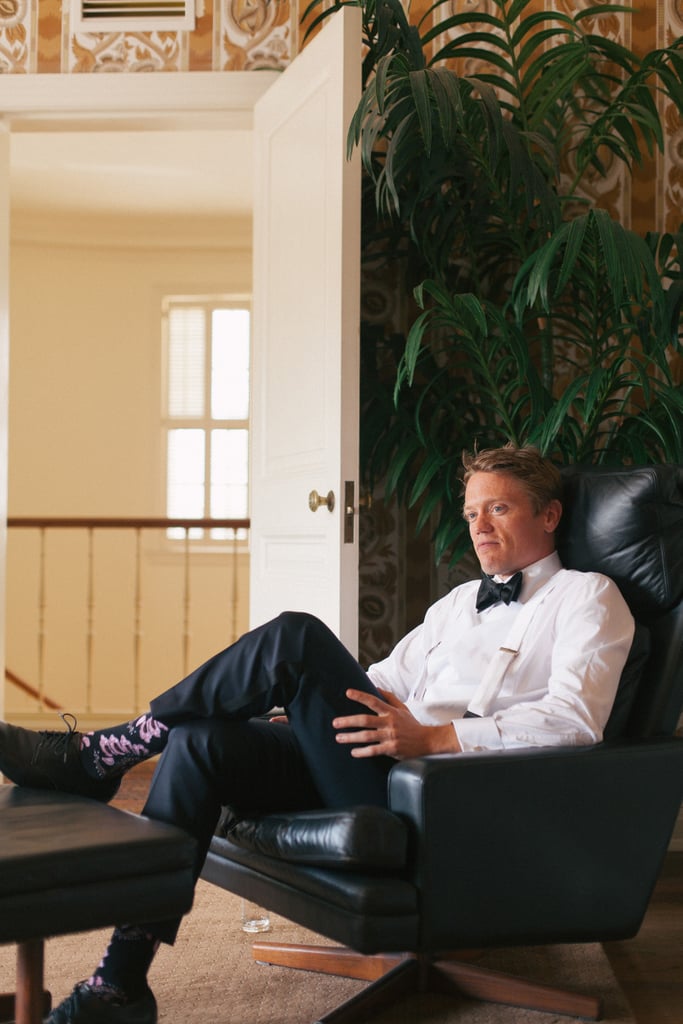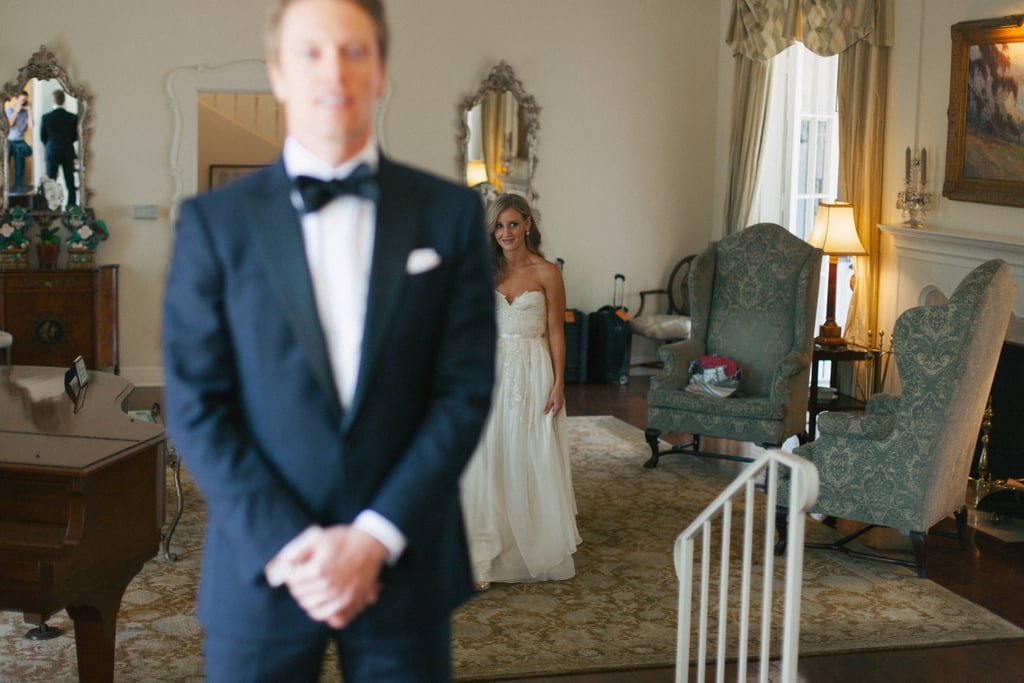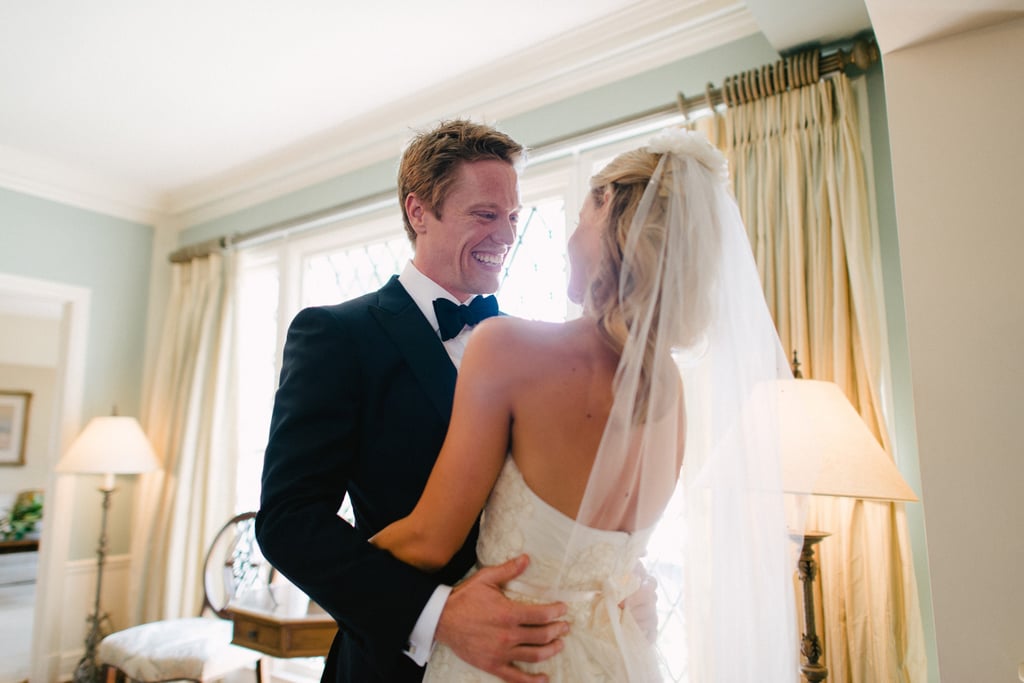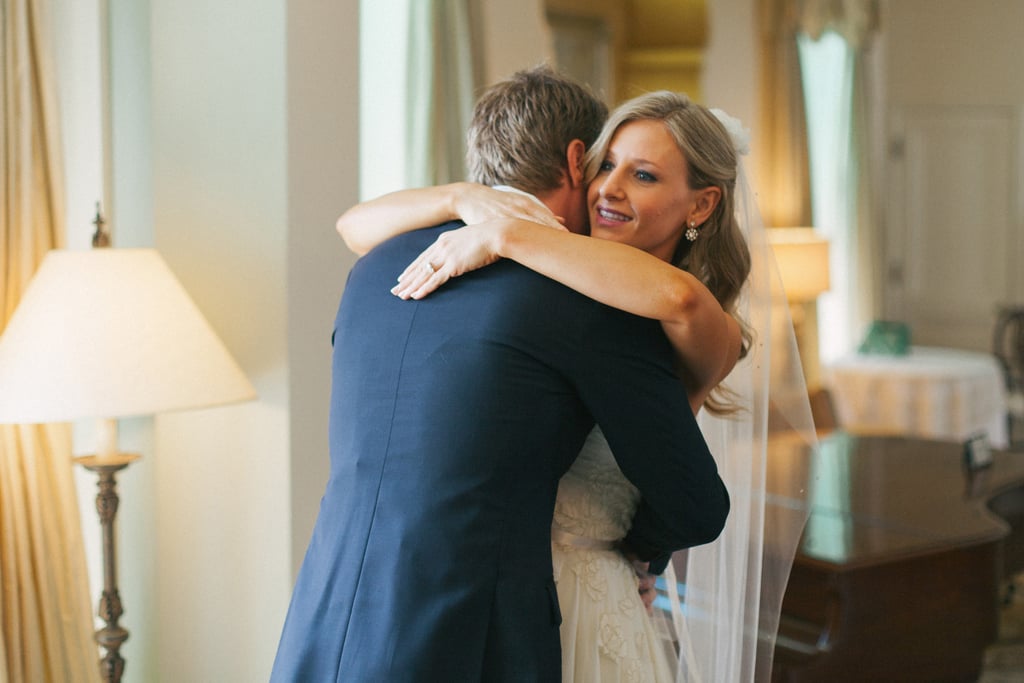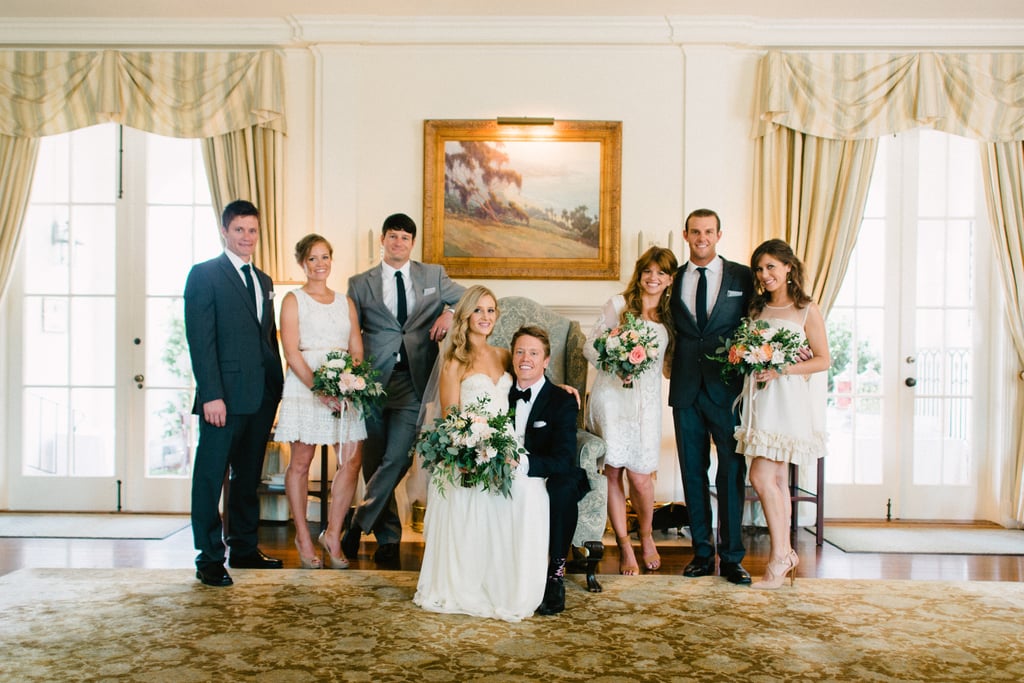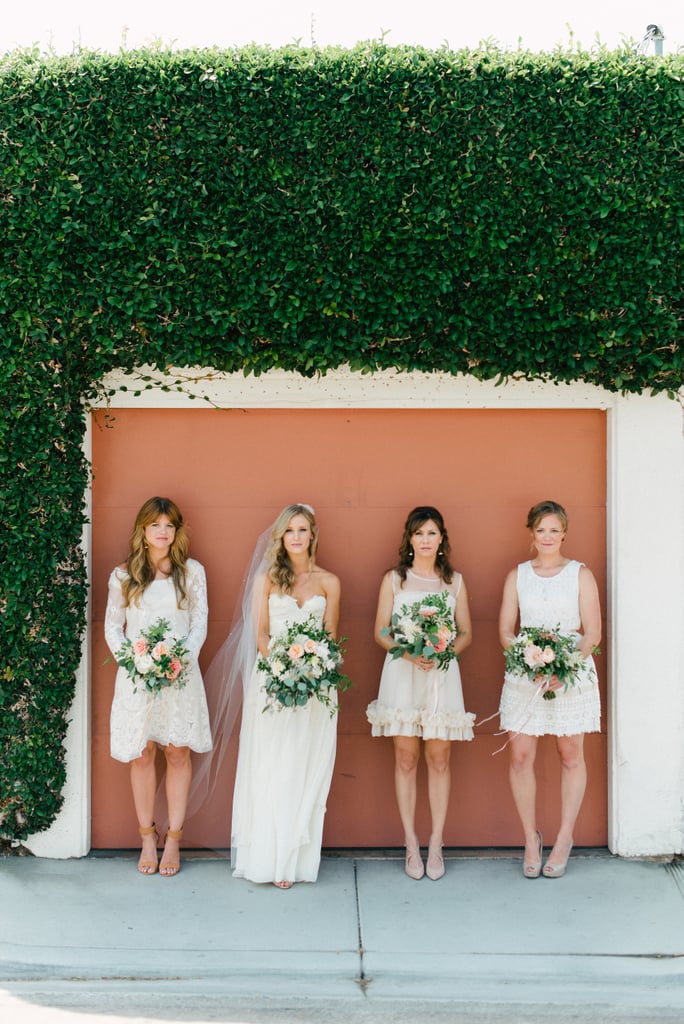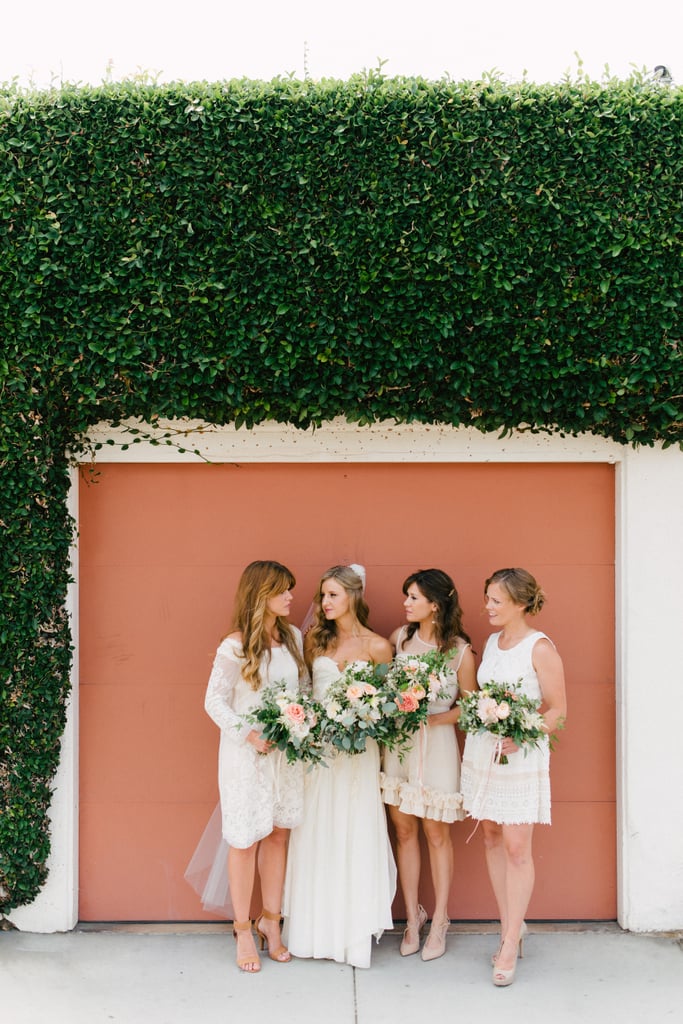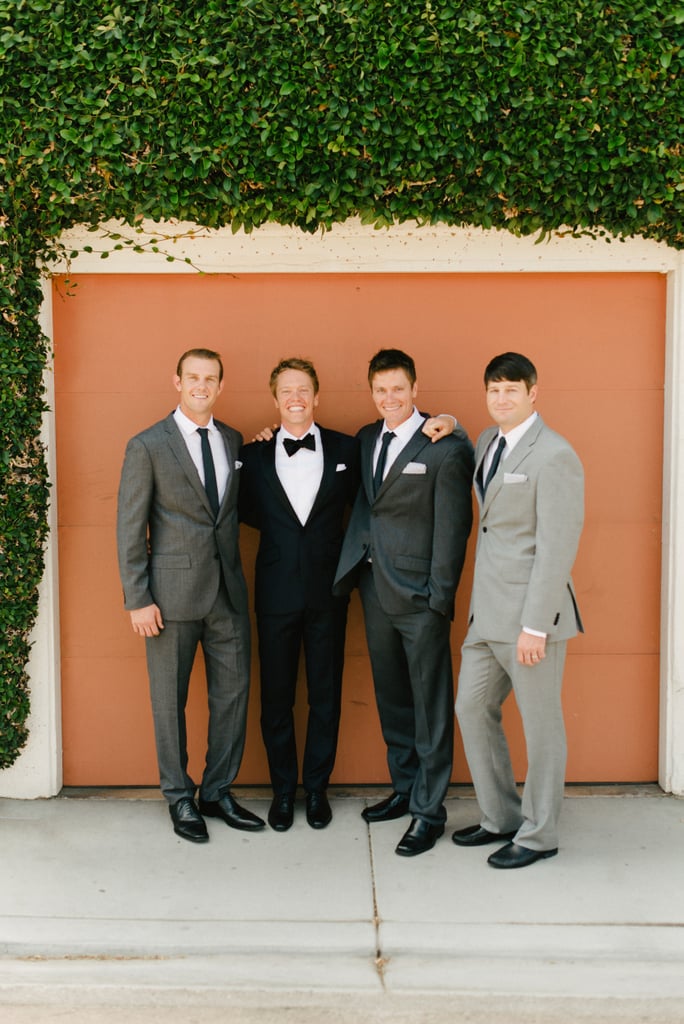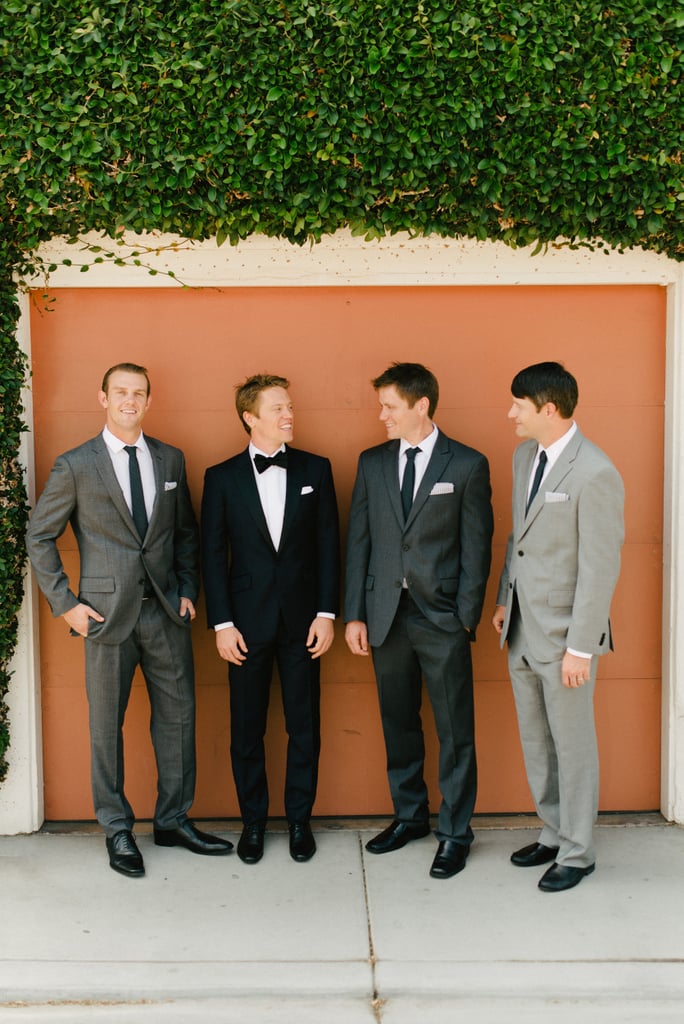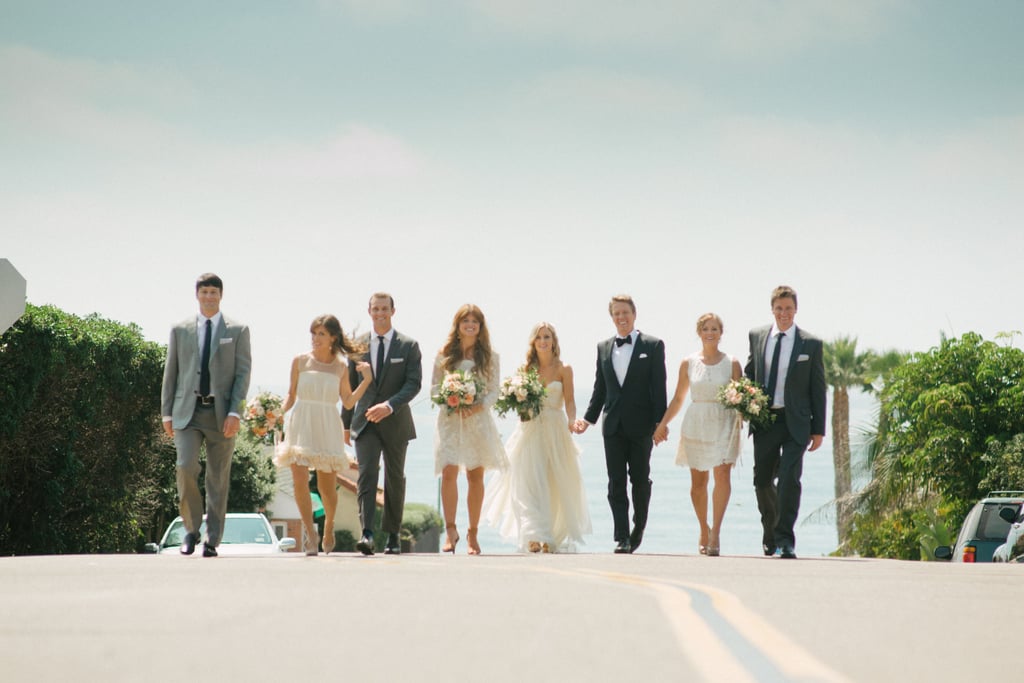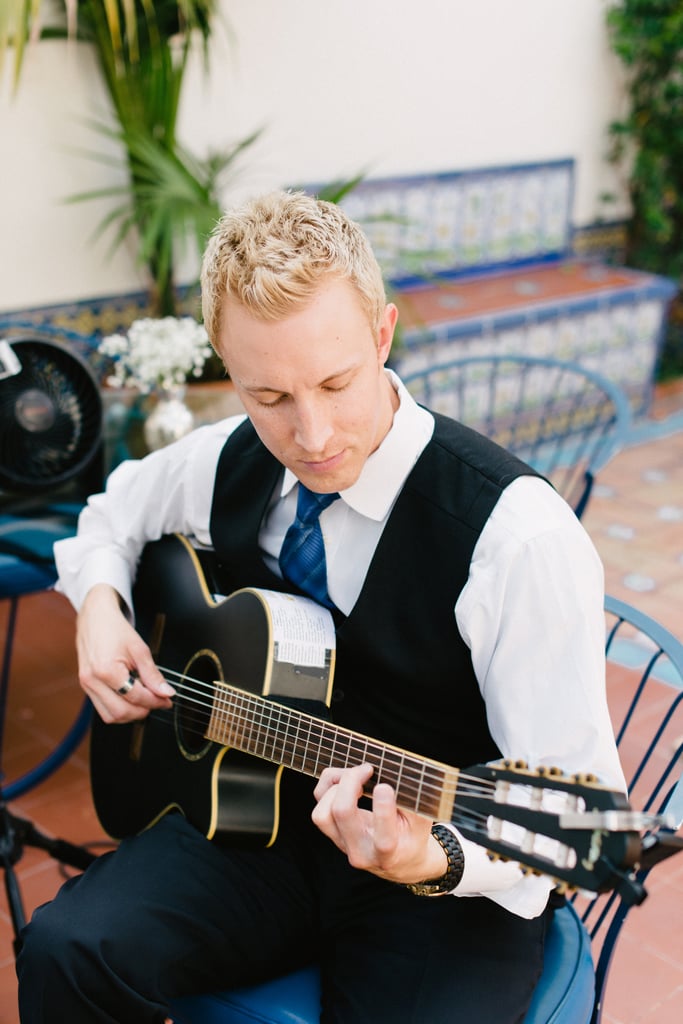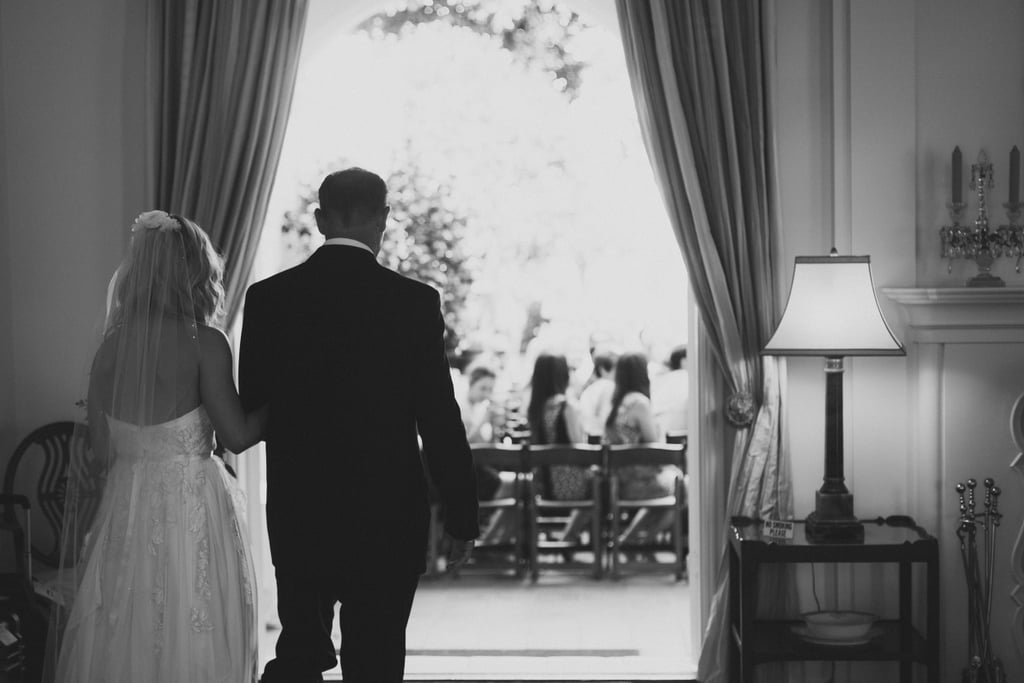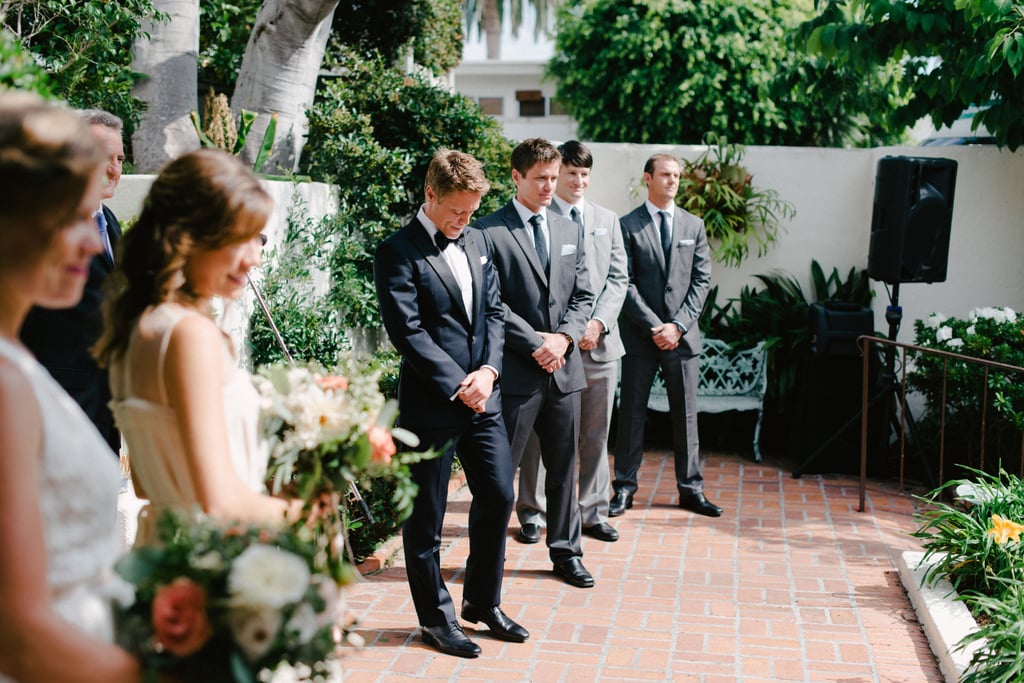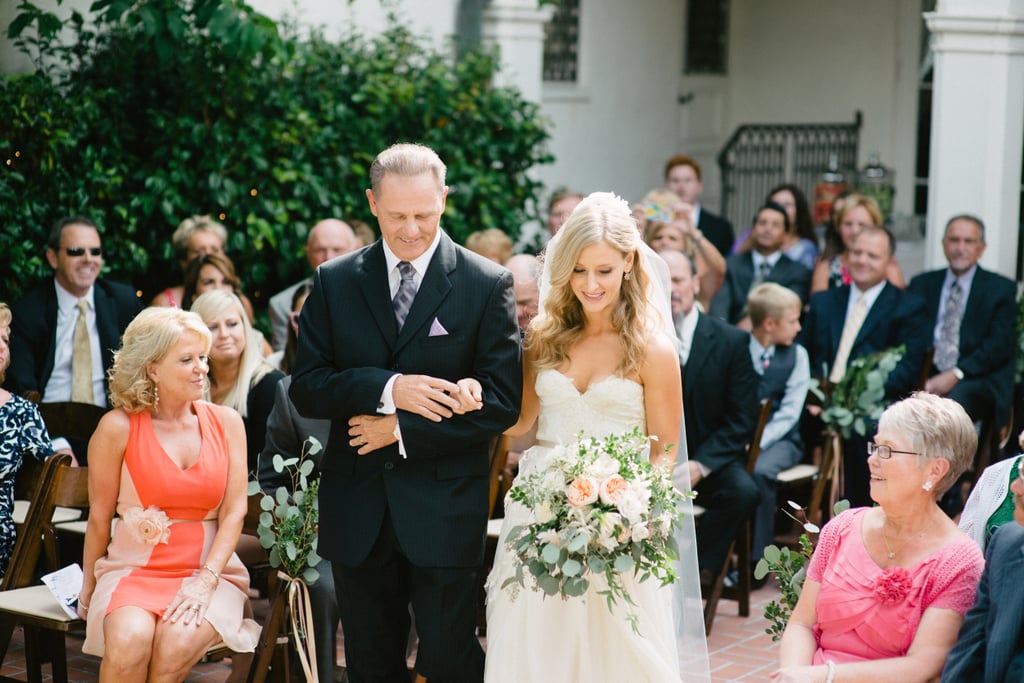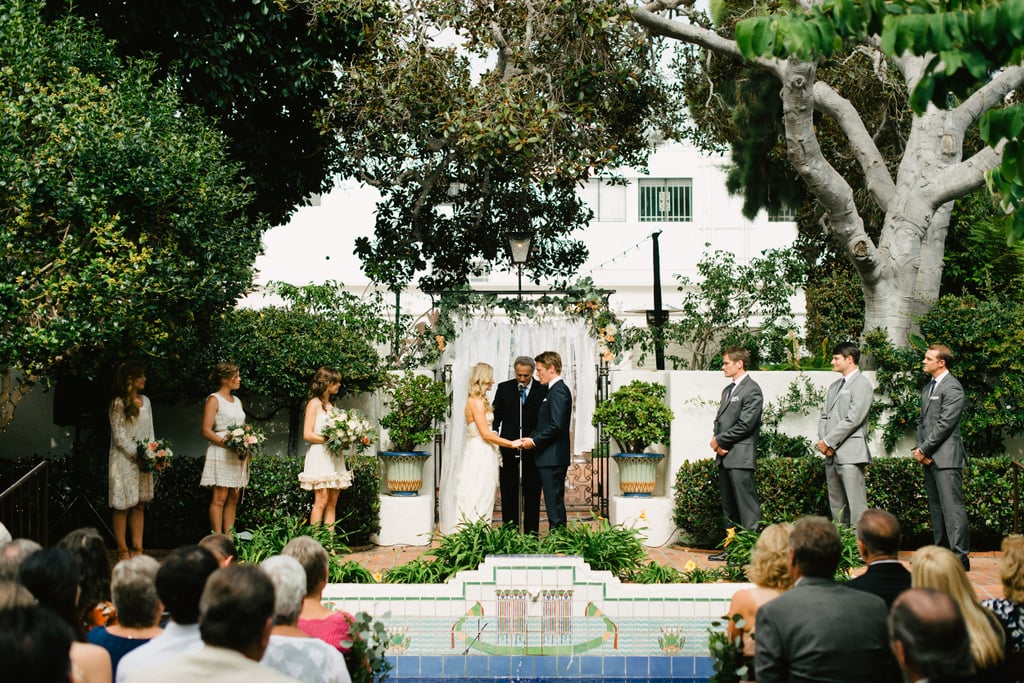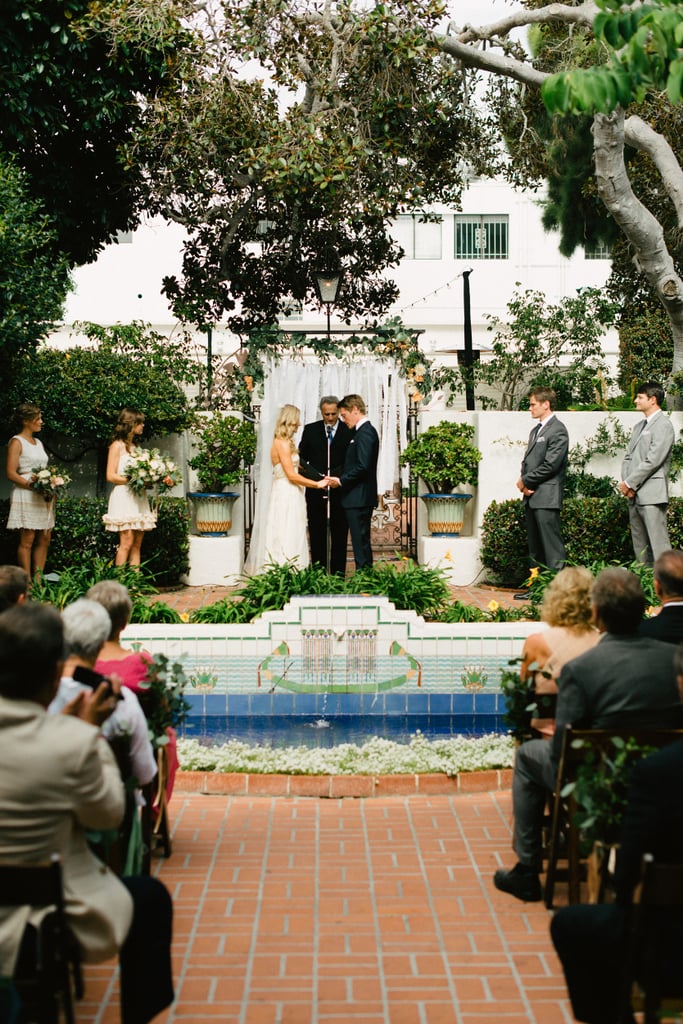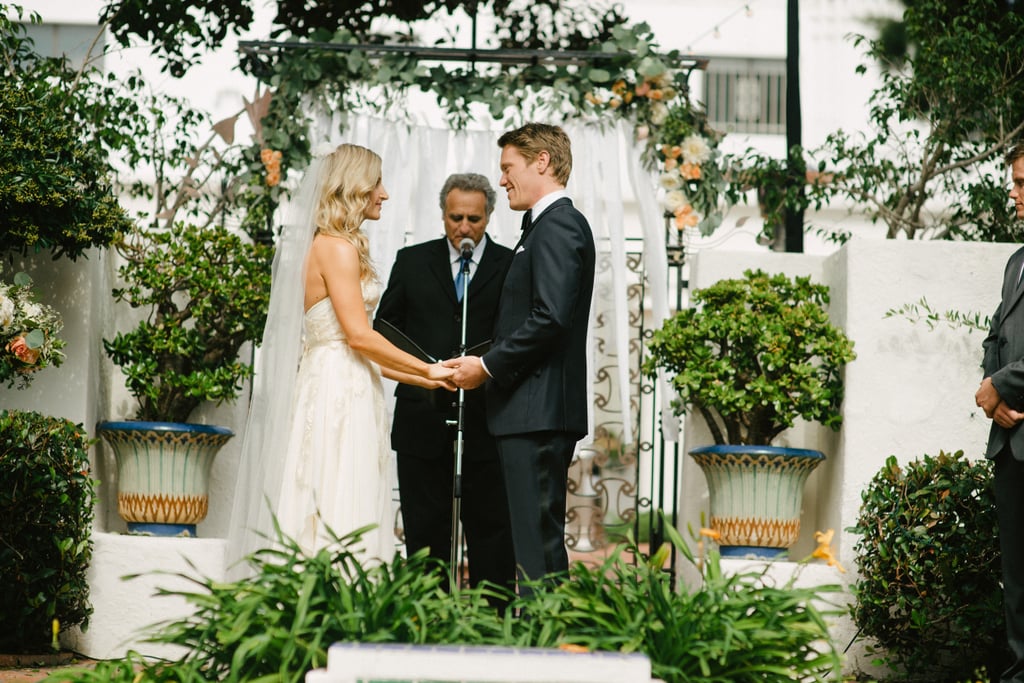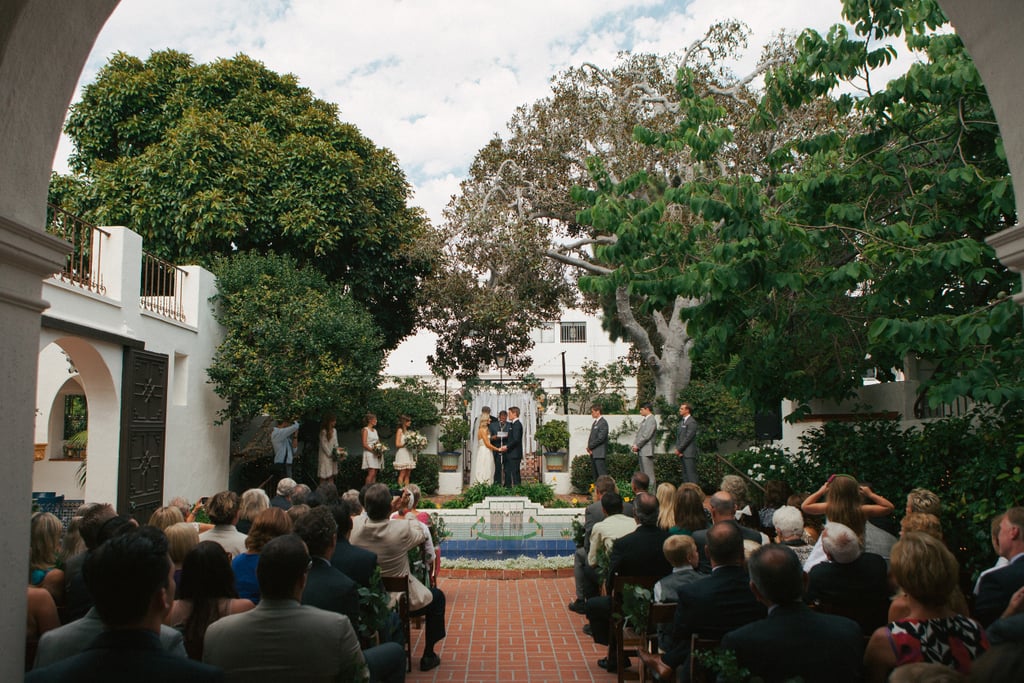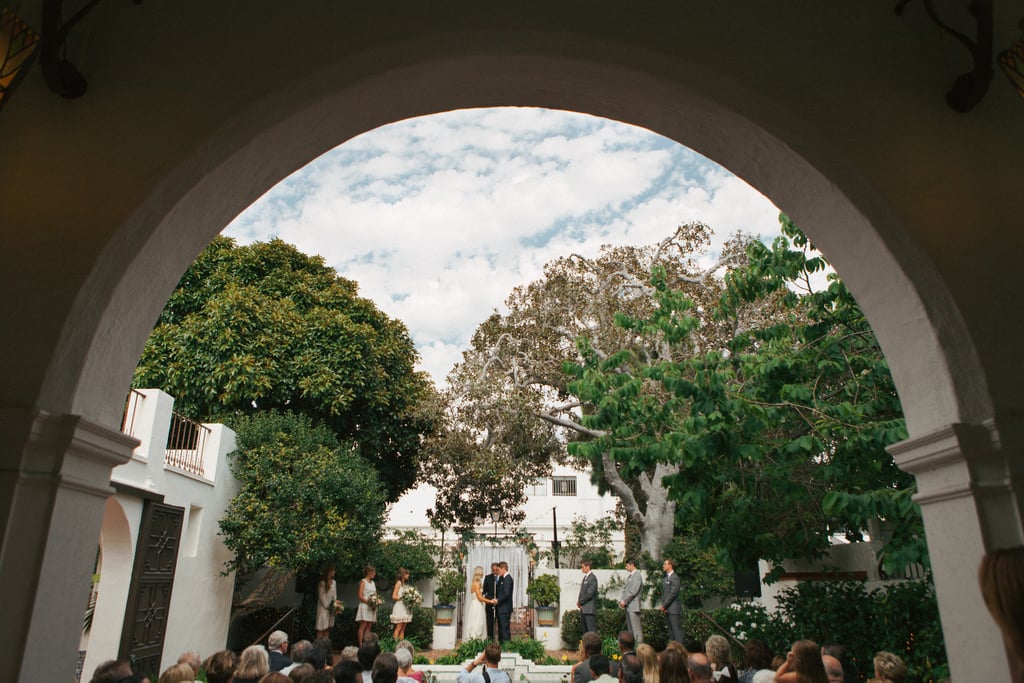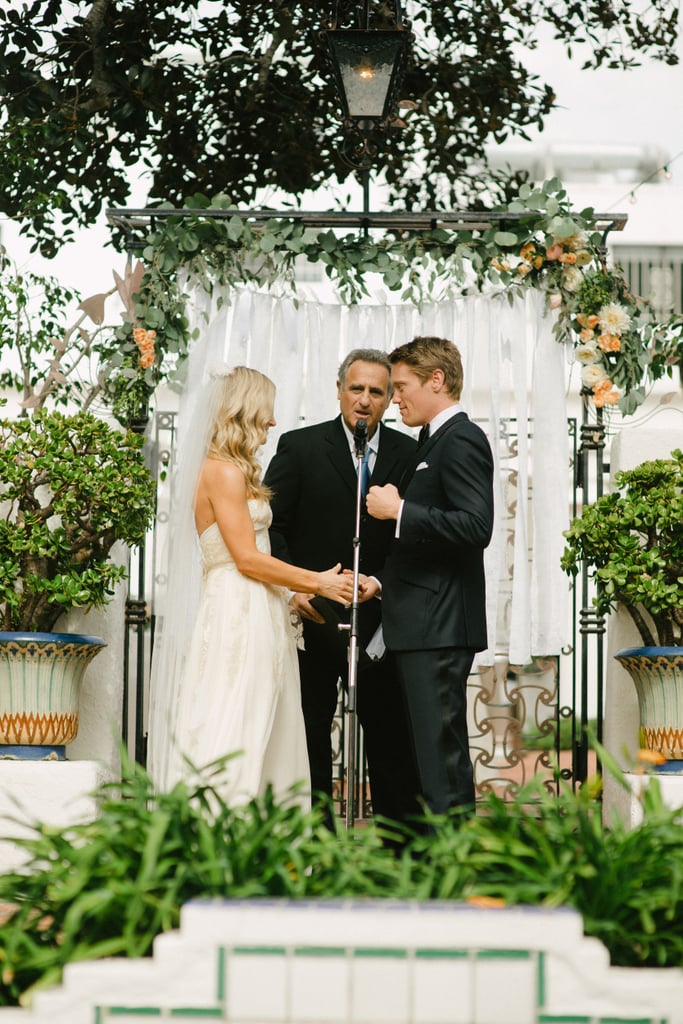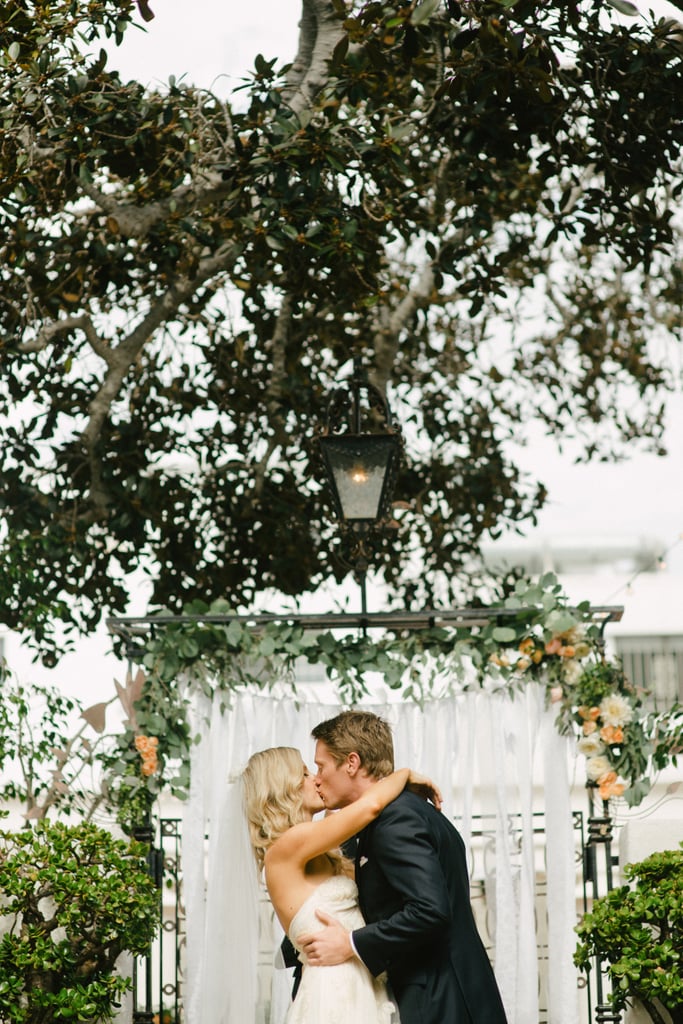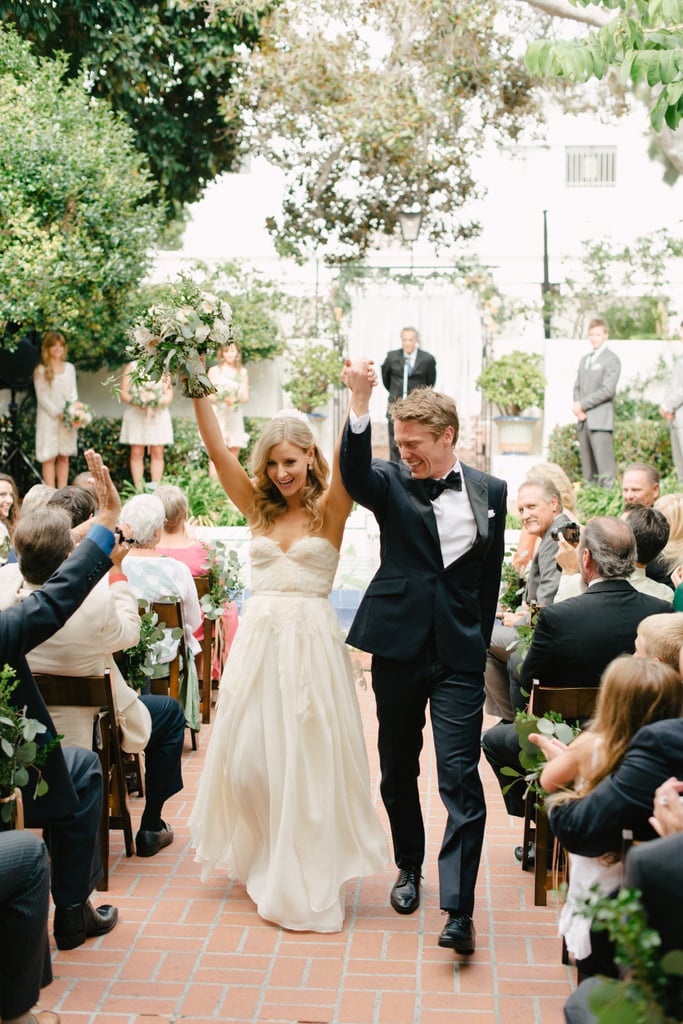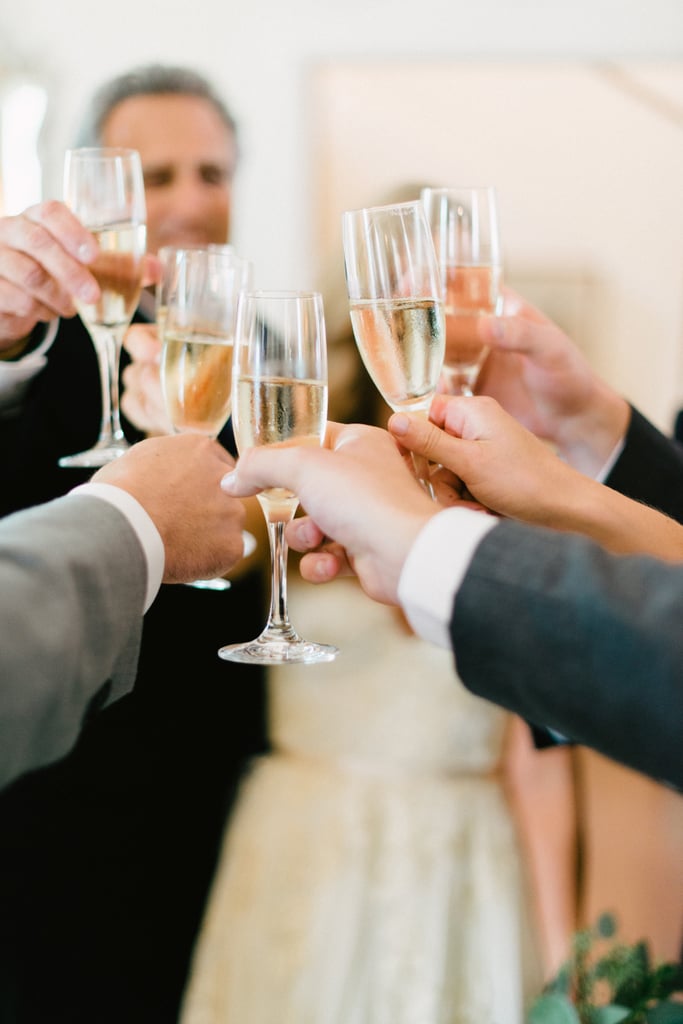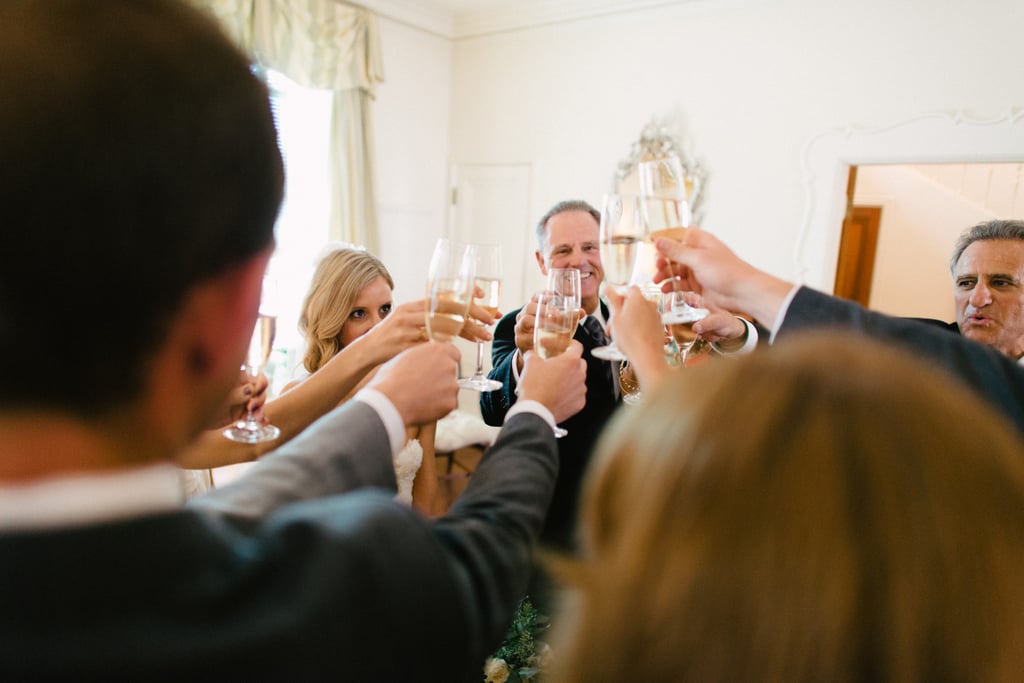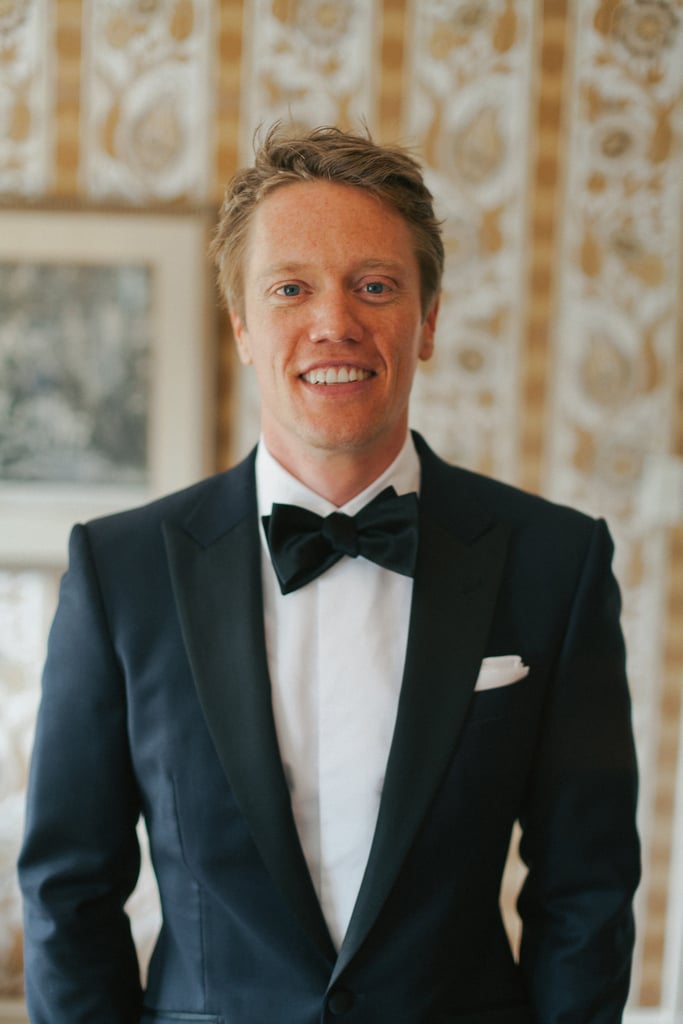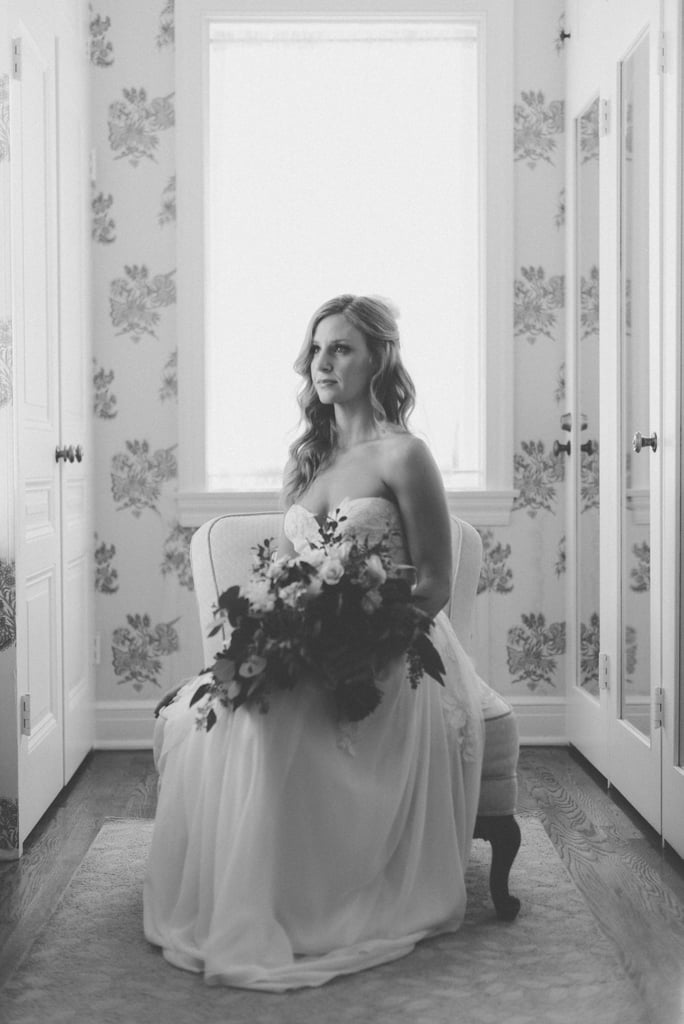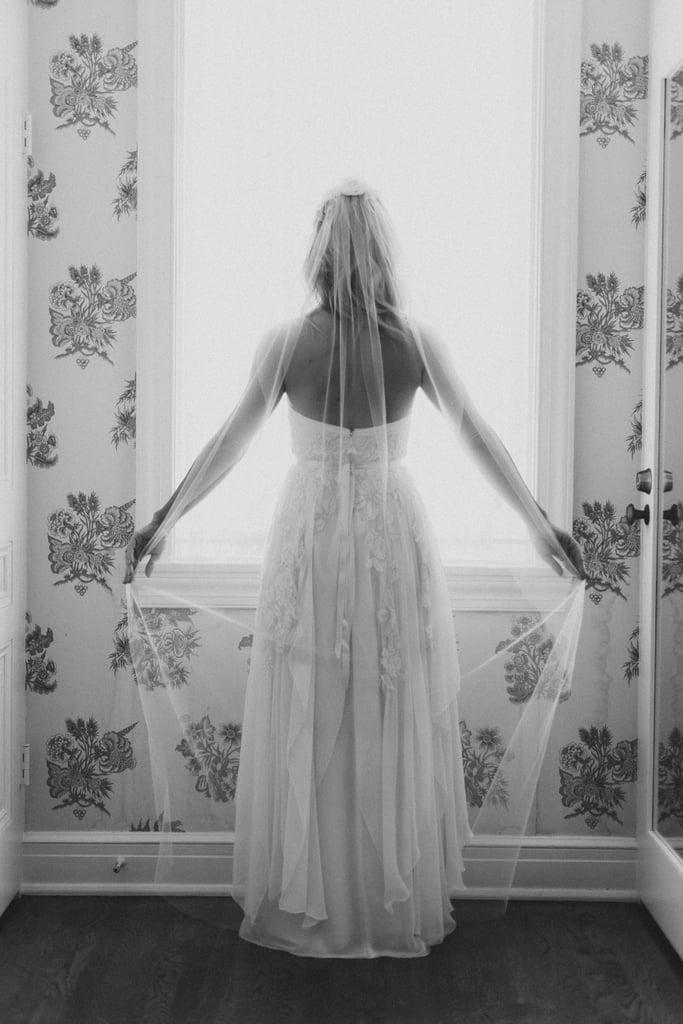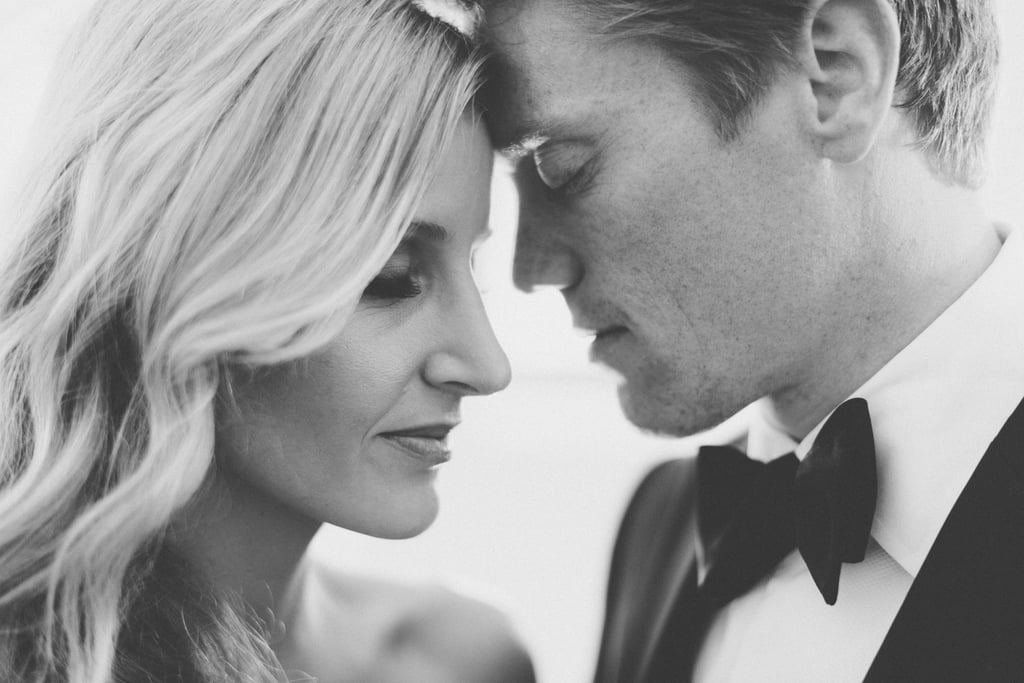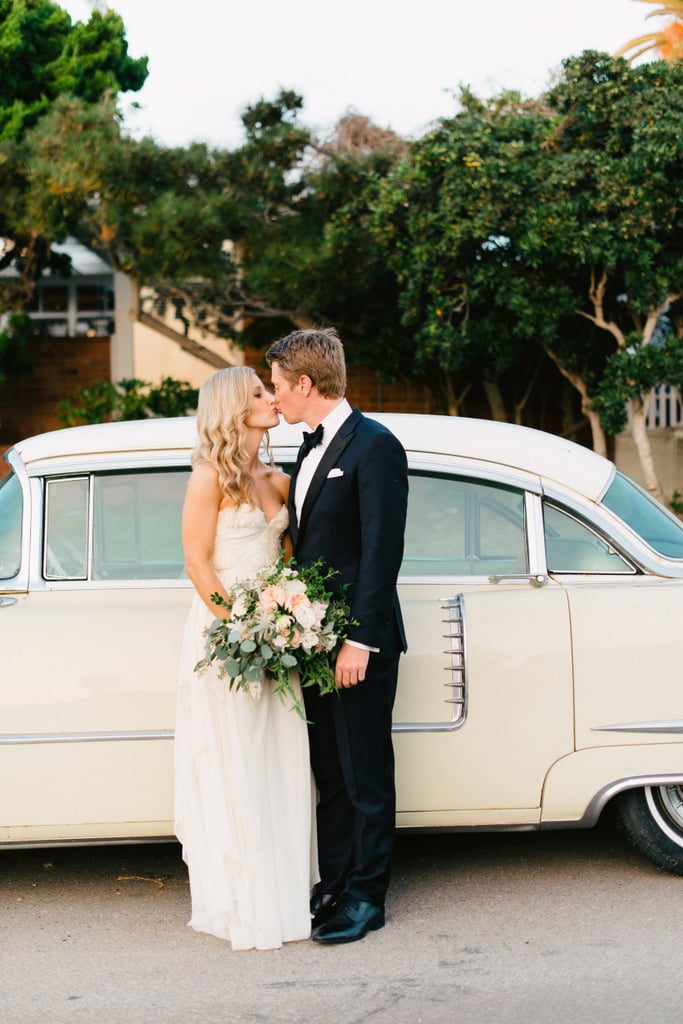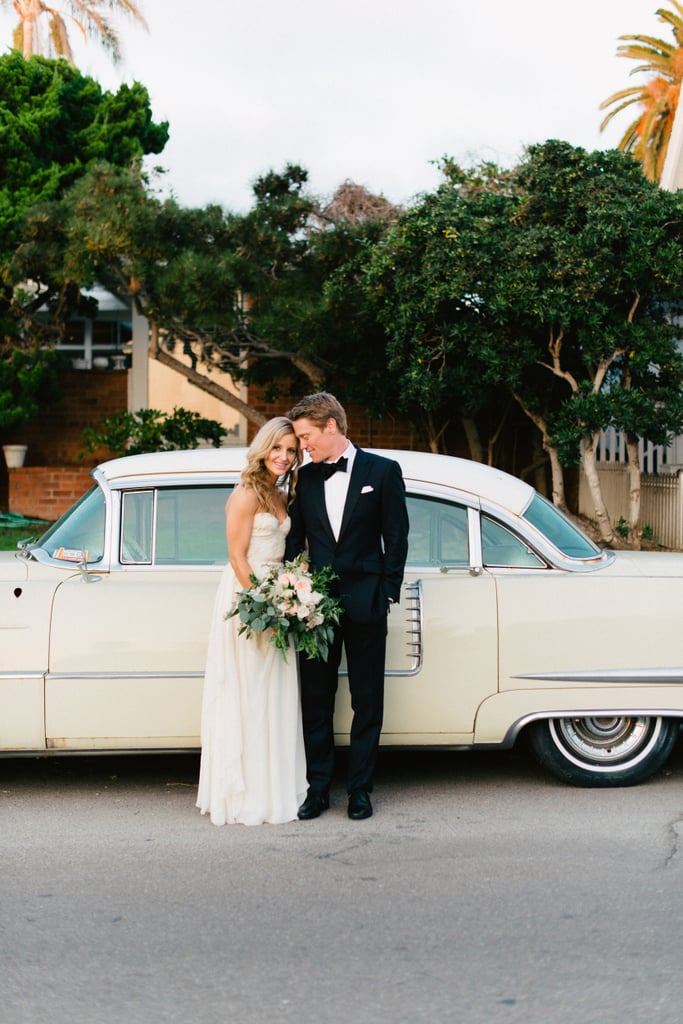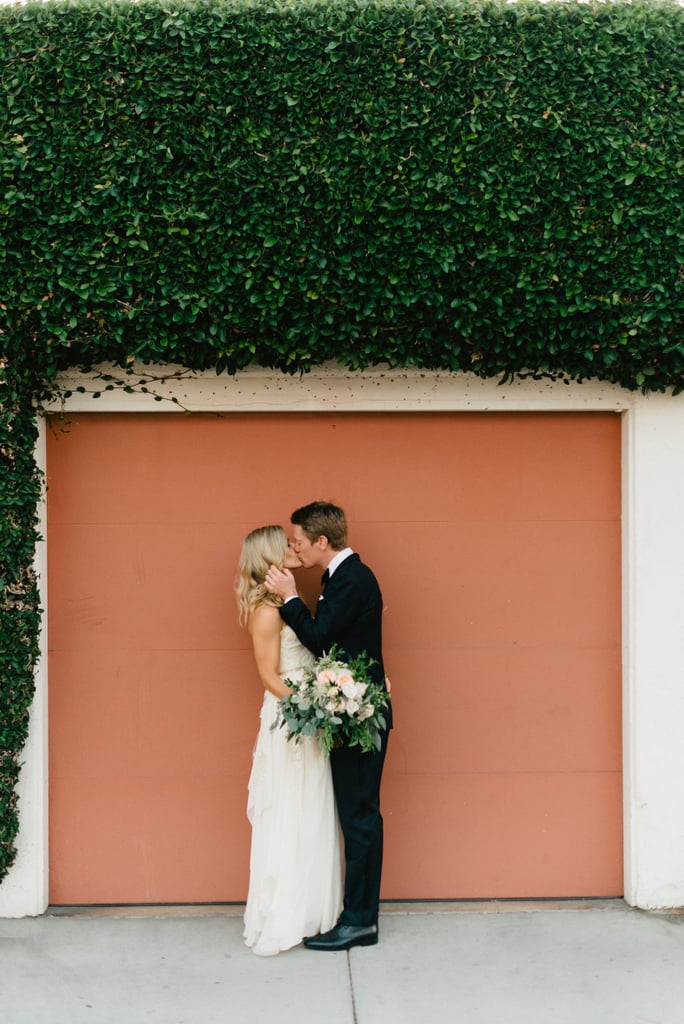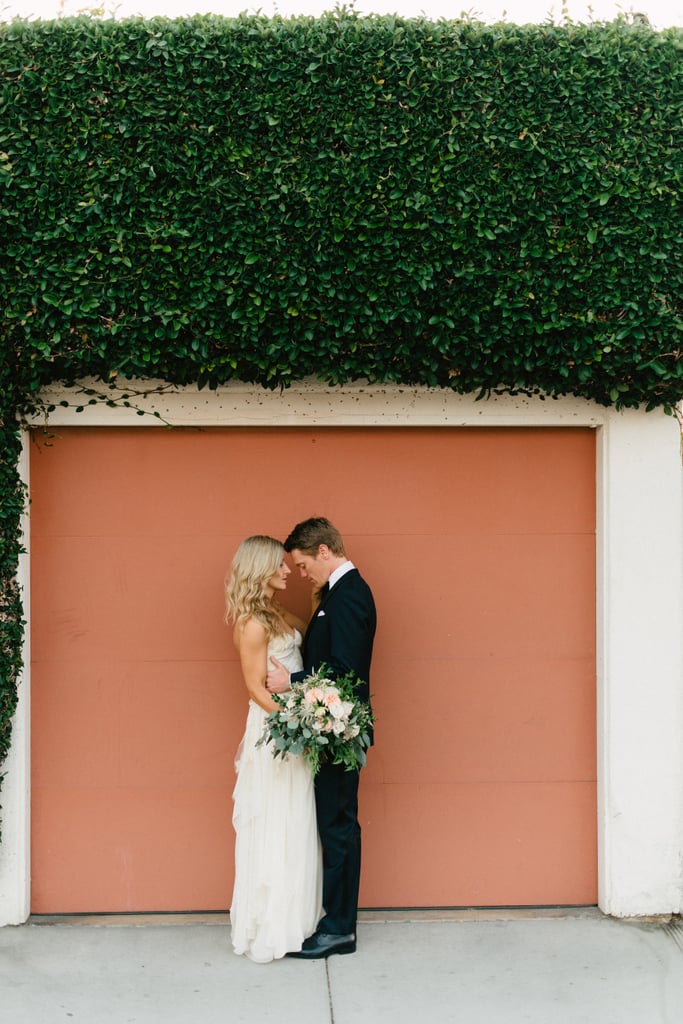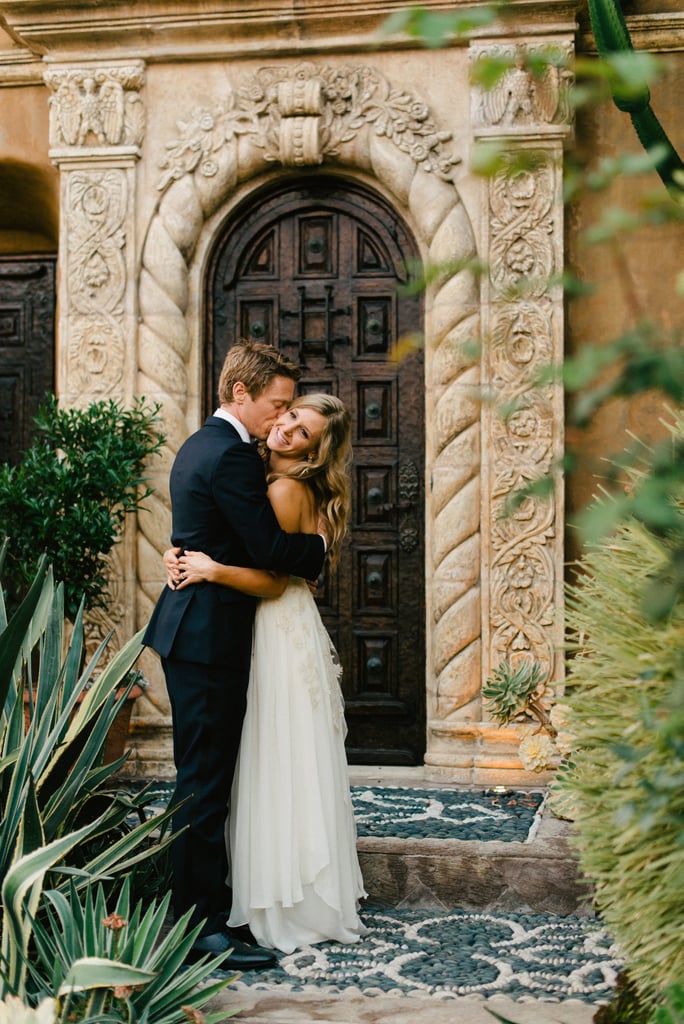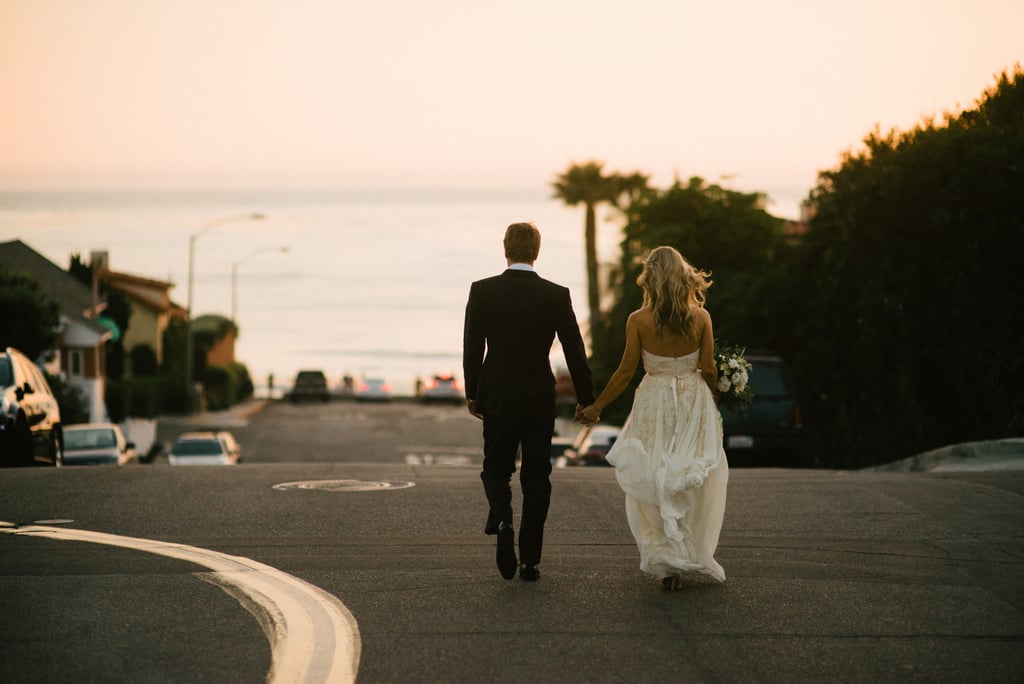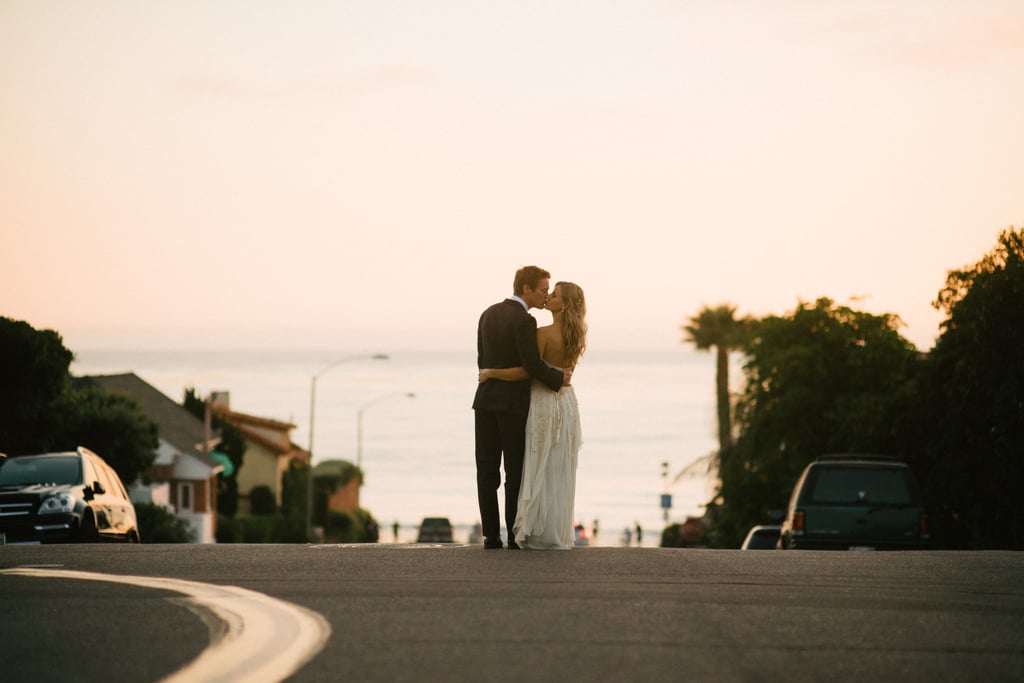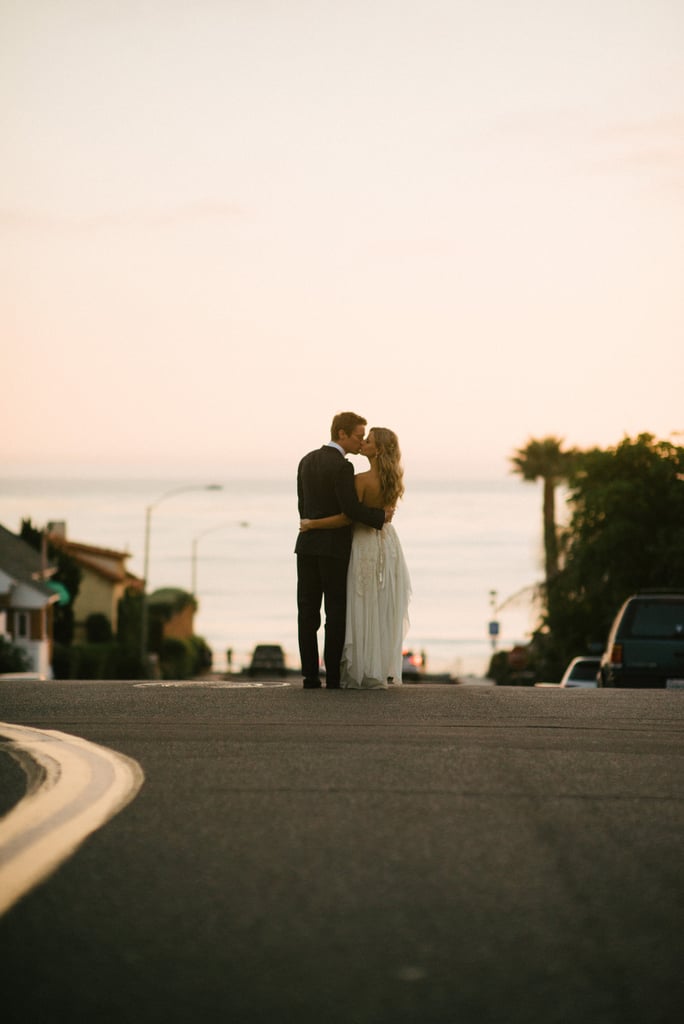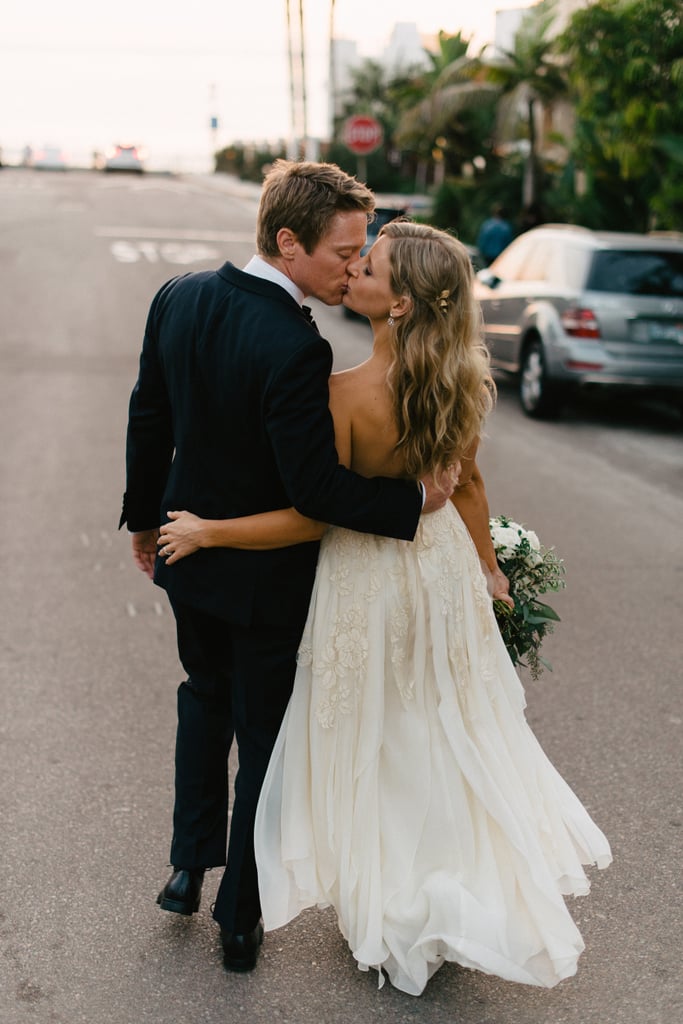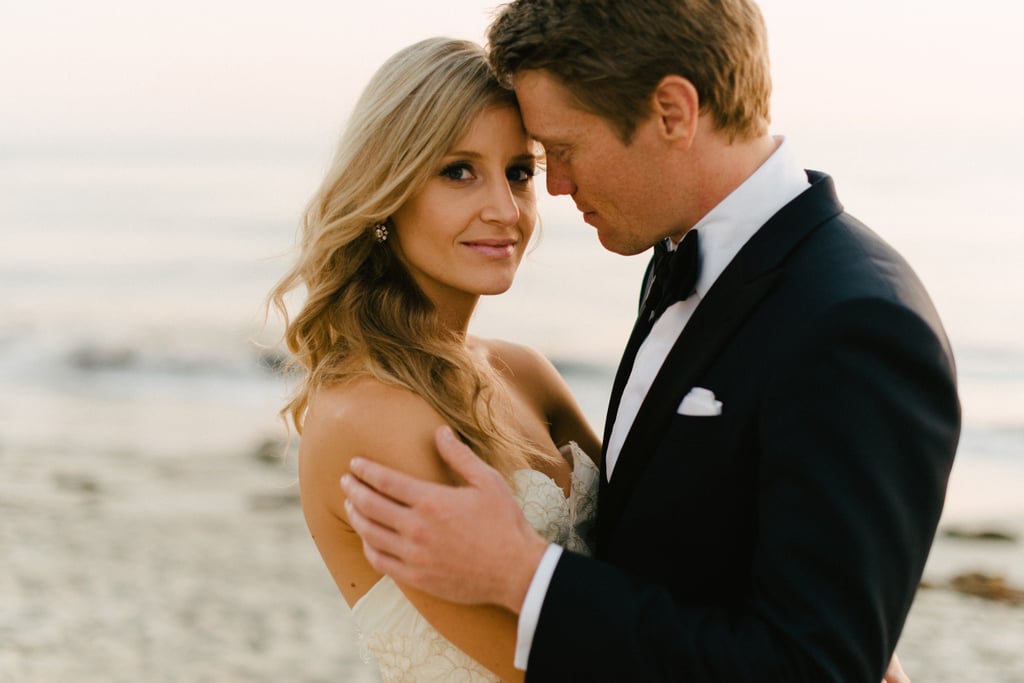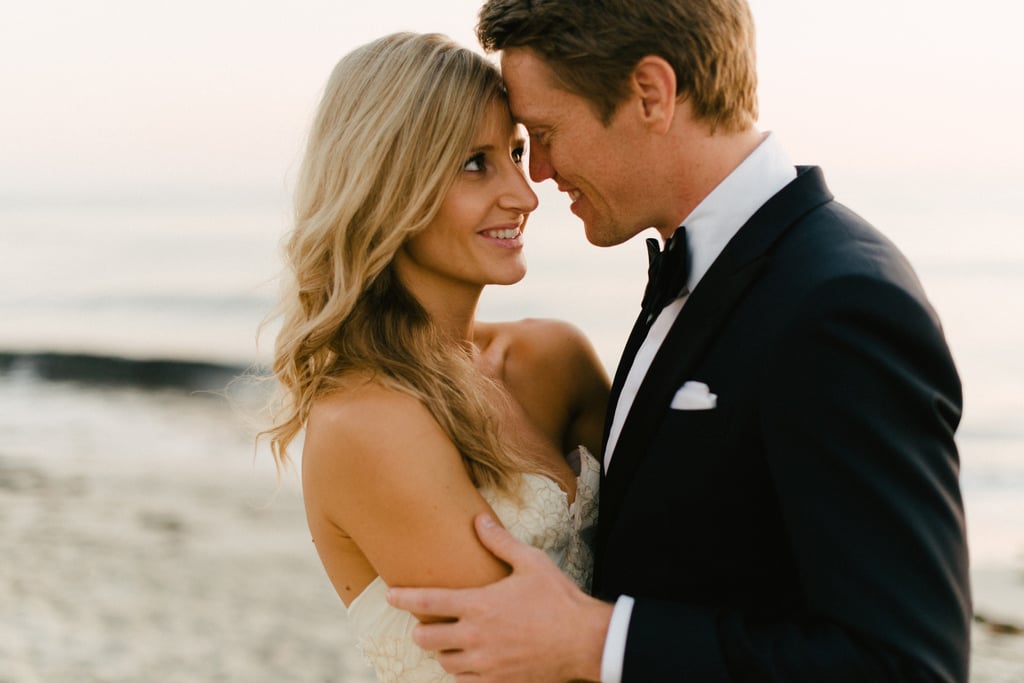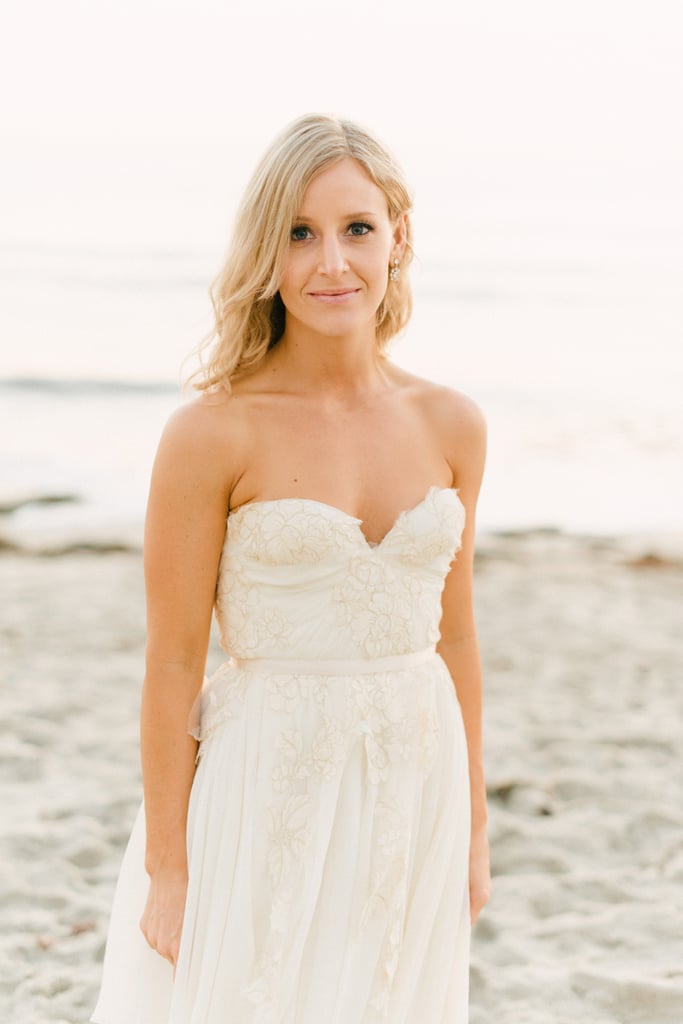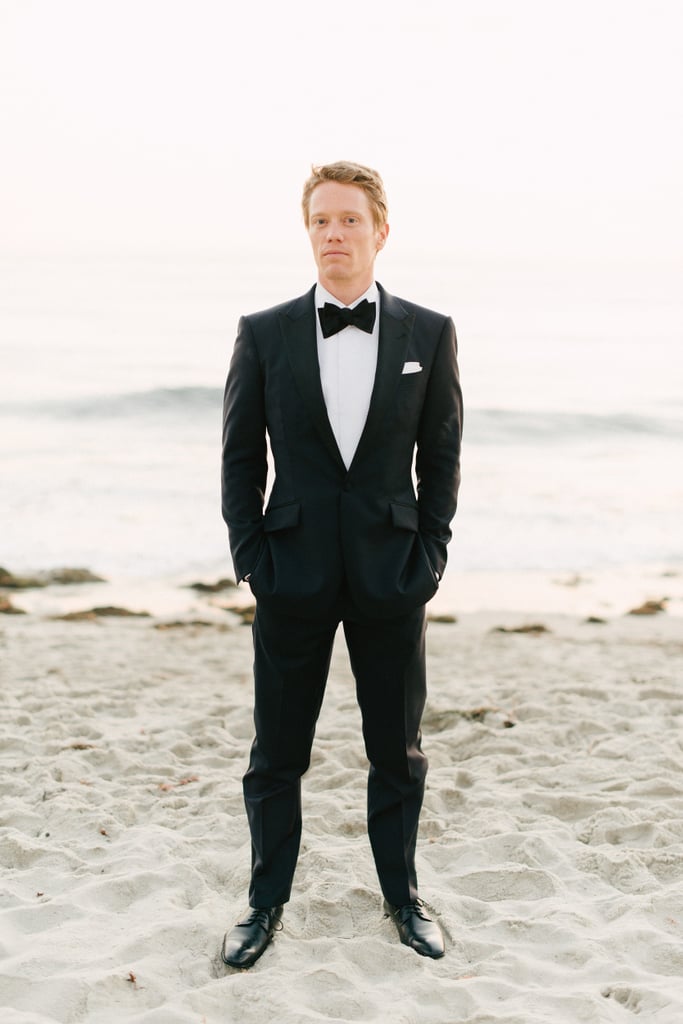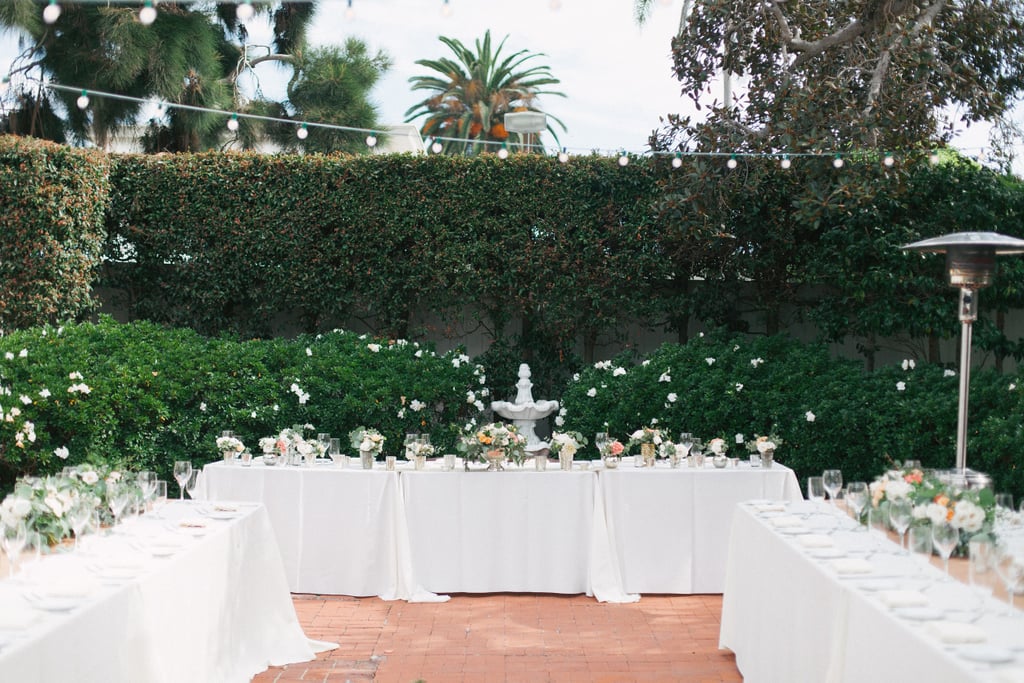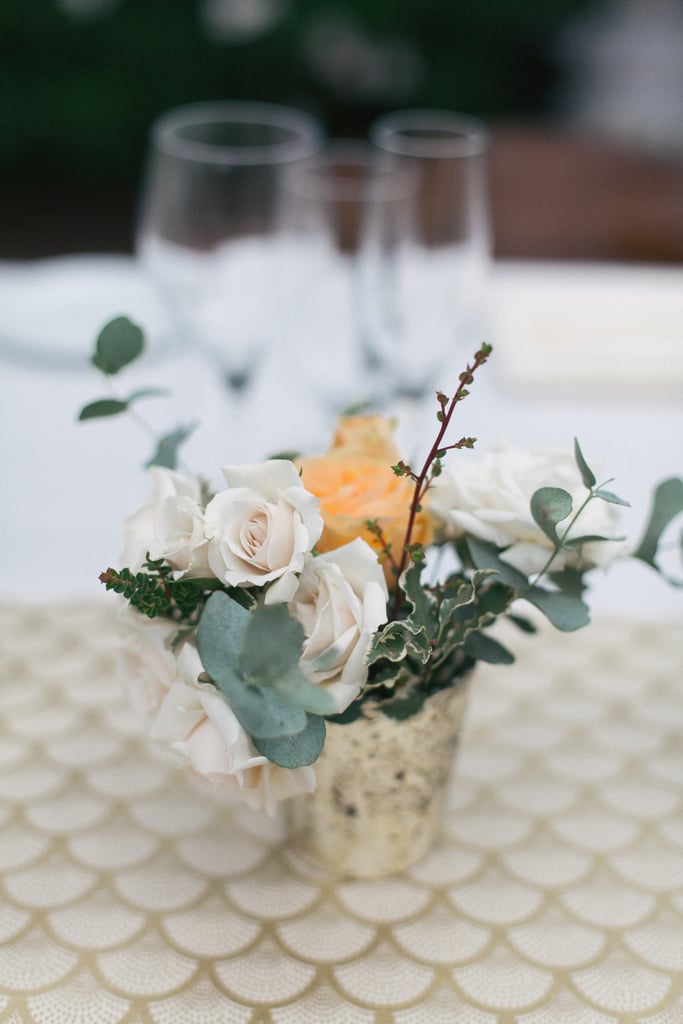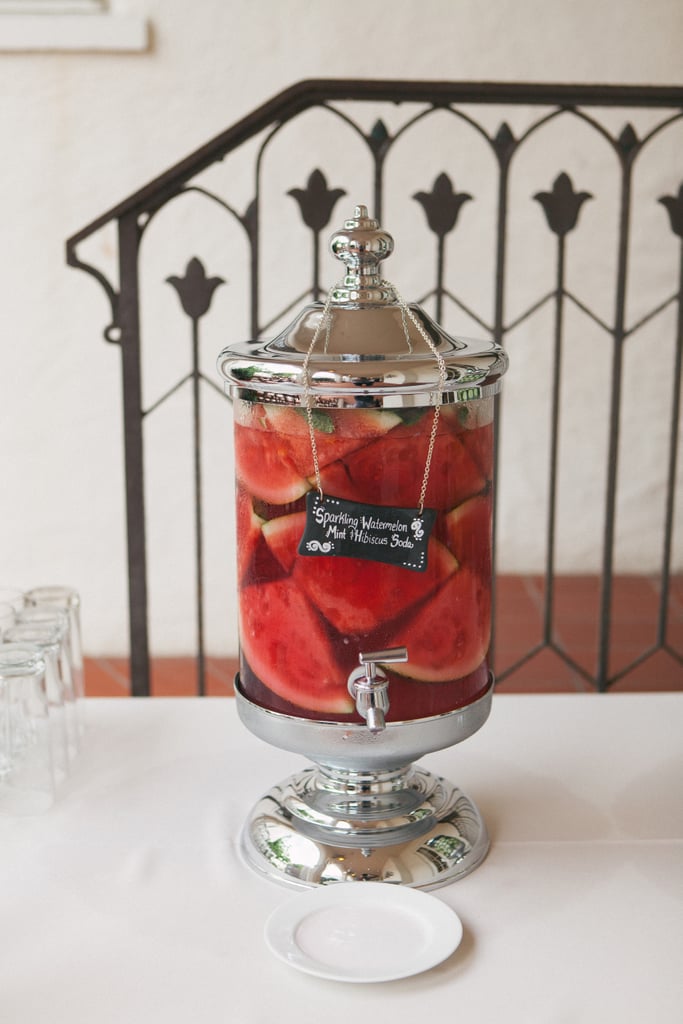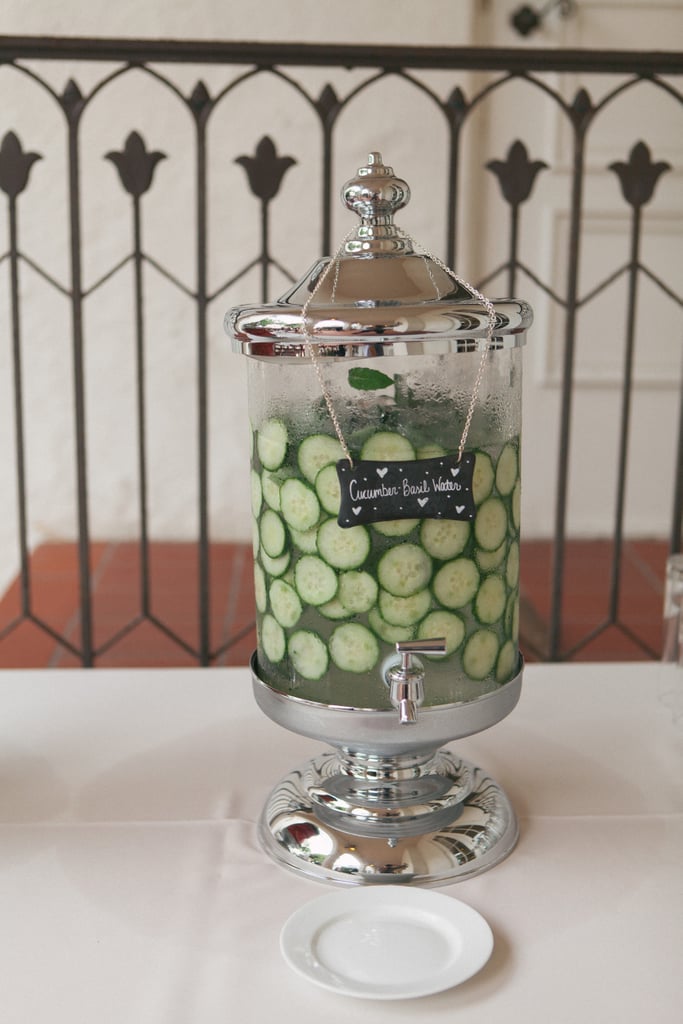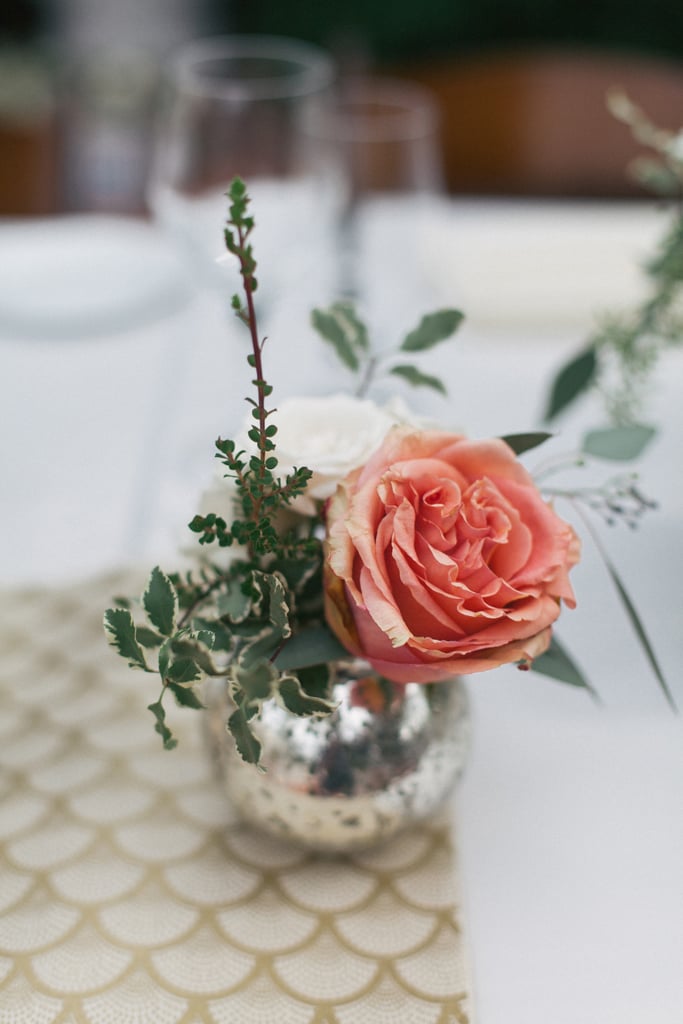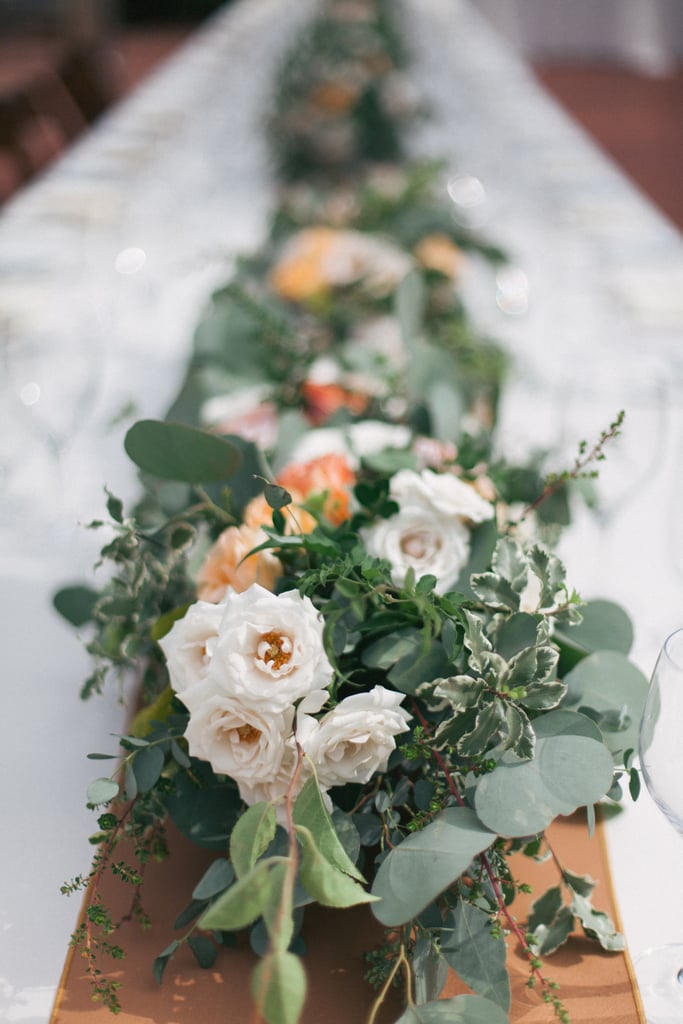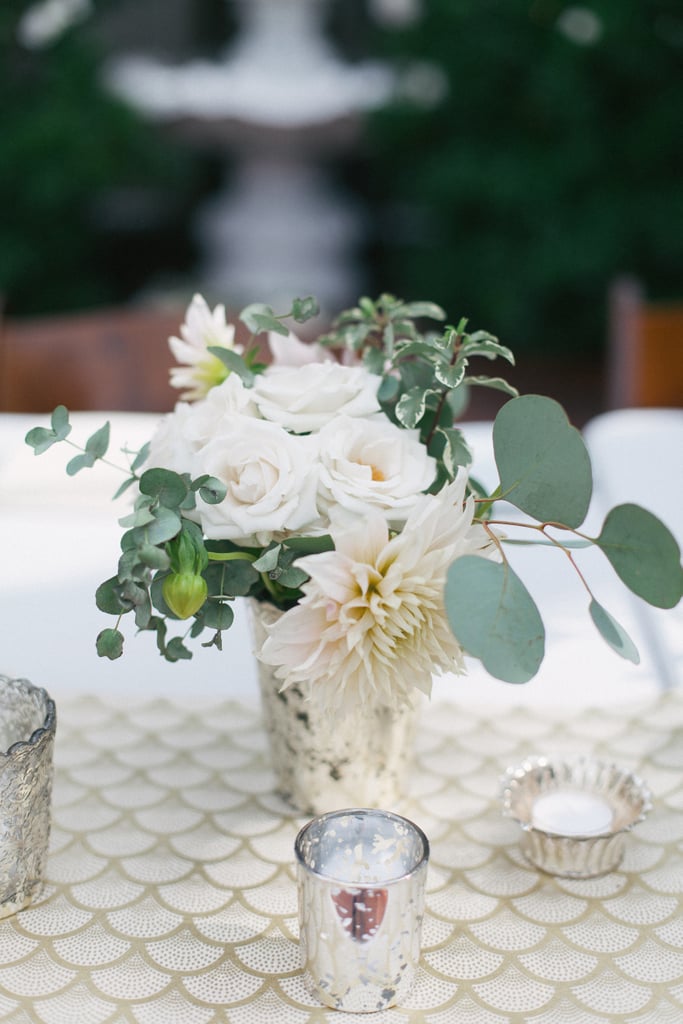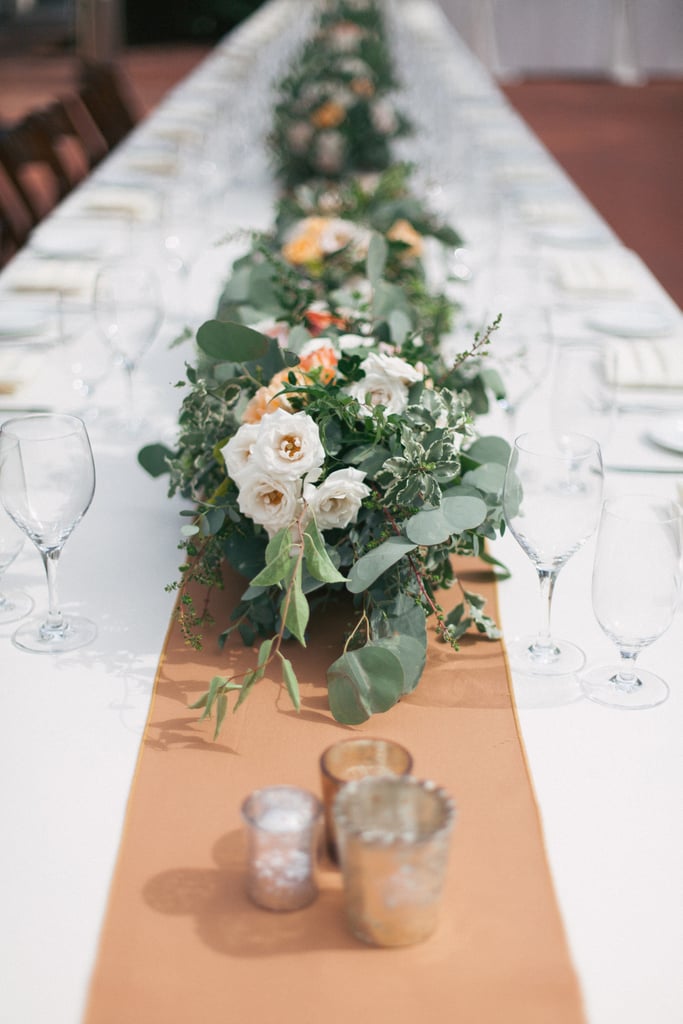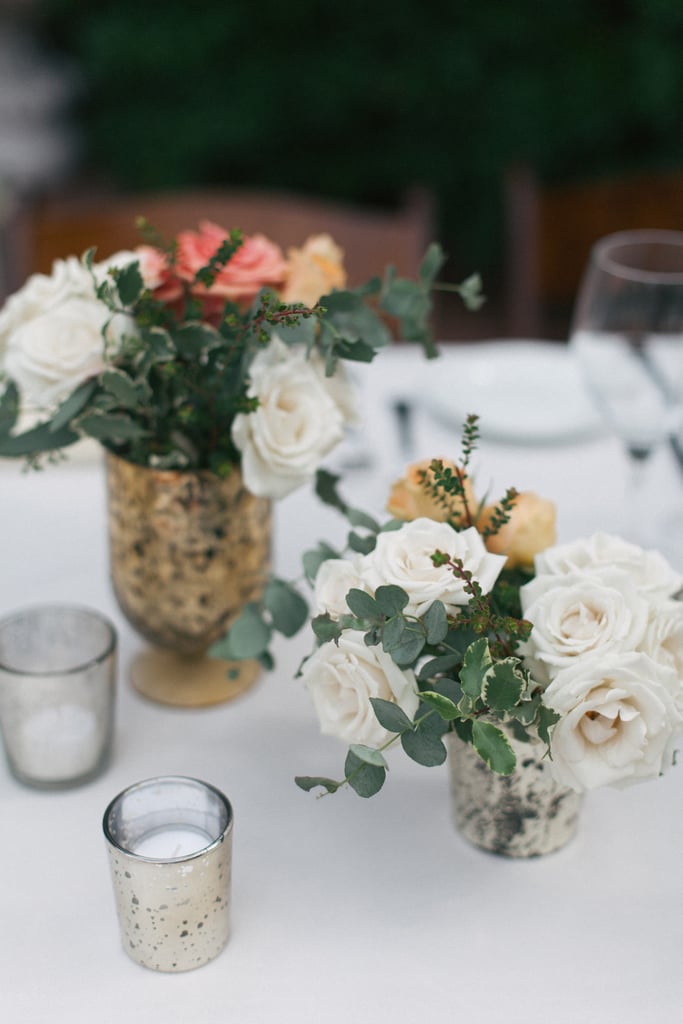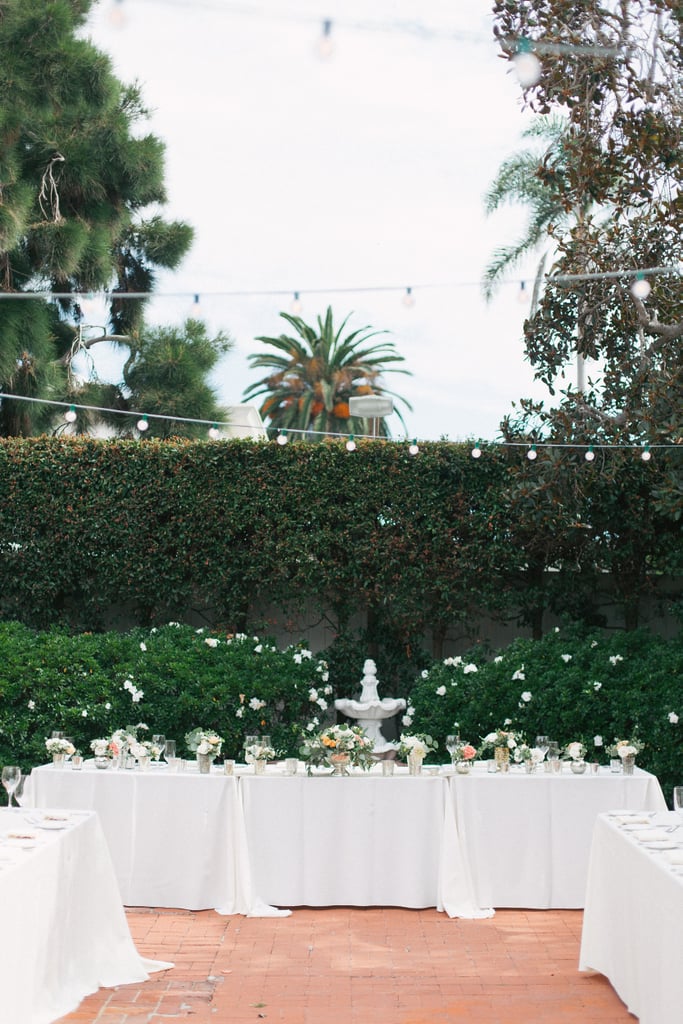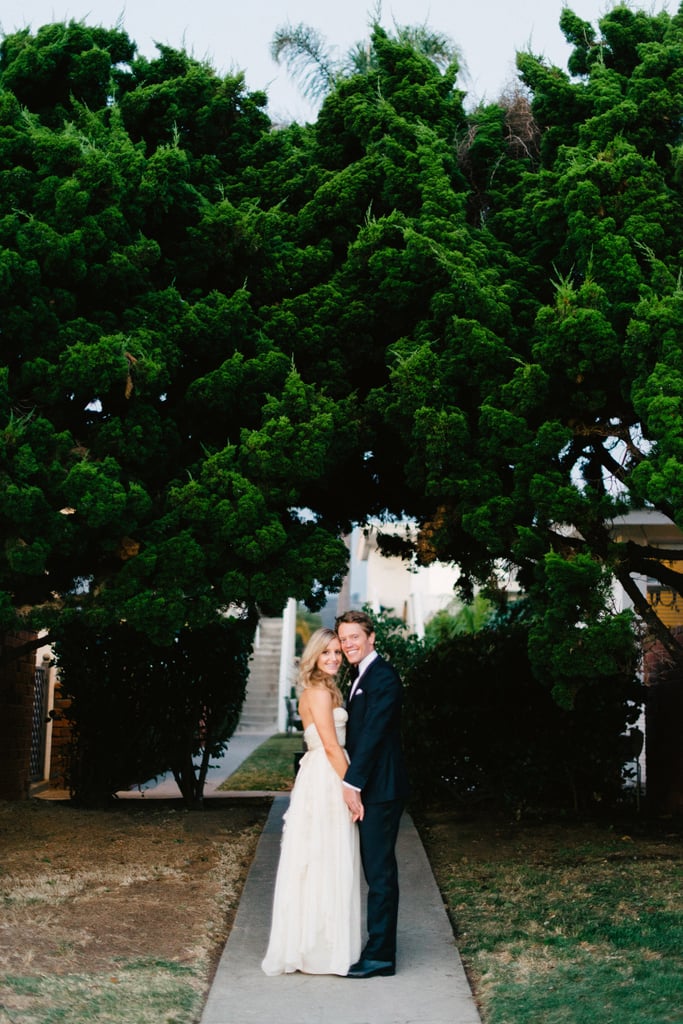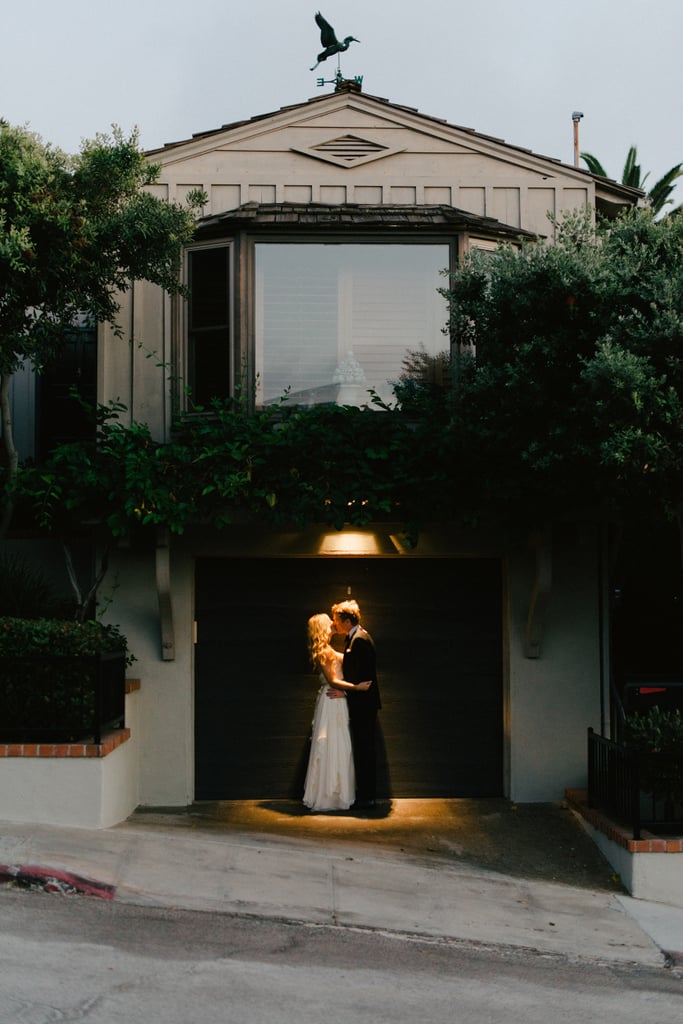 Vendors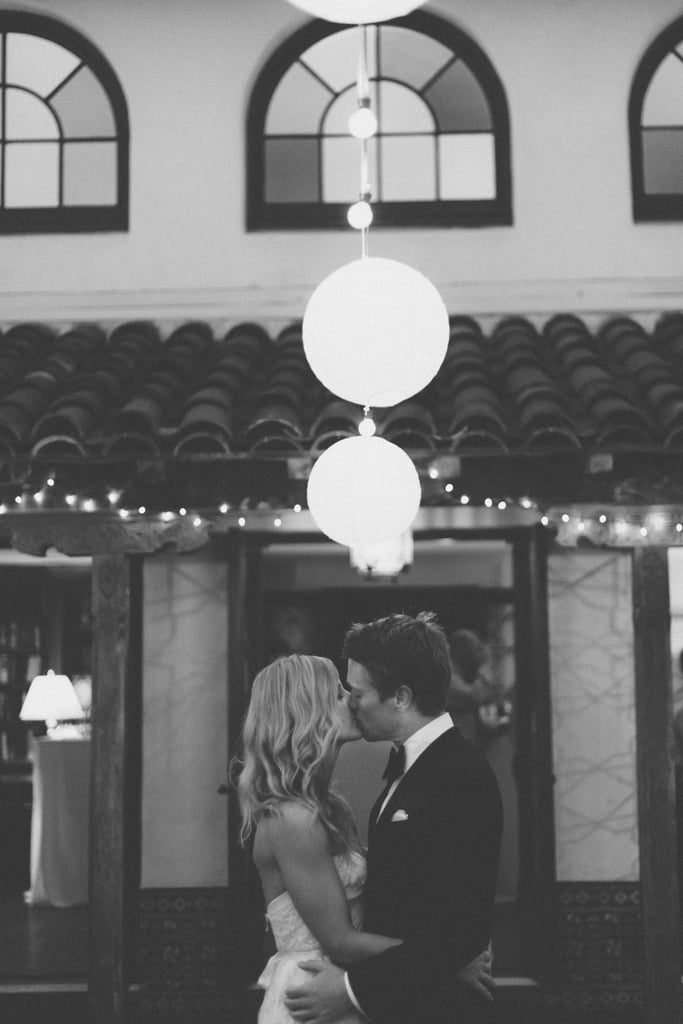 Photographer: John Schnack Photography [8] // Event designer: Beau & Arrow Events [9] // Veils and headpieces: BHLDN [10] // Reception venue: Darlington House [11] // Calligrapher: Dear Darling Calligraphy & Co. [12] // Tuxedo and men's attire: Requisite [13] // Dress designer: Sarah Seven [14] // Makeup artist: TEAM Hair and Makeup [15] // Live music: Blue Breeze Band [16] // Tuxedo and men's attire: The Tie Bar [17] // Invitation designer: Wedding Paper Divas [18] // Submitted via Two Bright Lights [19]