Things to Love About Dating a So-Called Average Guy
5 Things to Love About Dating a So-Called Average Guy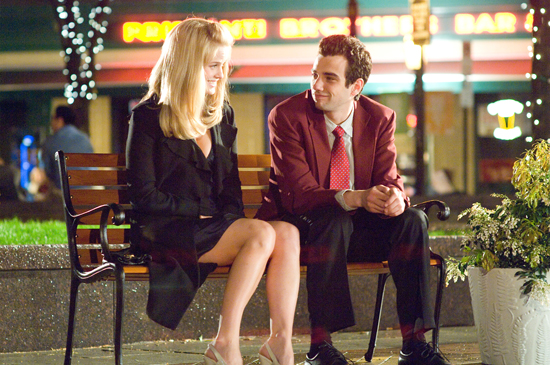 In the new movie She's Out of My League, underdog Kirk (Jay Baruchel) manages to catch the eye of über-hot Molly (Alice Eve). While this may be a great premise for a flick, how does dating an "average" guy play out in real life? I would argue that there are benefits to being in a relationship with someone more unassuming and less chiseled than the McDreamy or Don Draper type. Here are five reasons why you shouldn't shy away from the average Joe.
He knows his strengths: Guys who recognize that their looks are less than perfect know what they are and aren't good at. Great-looking guys may think that everything they touch turns to gold, when often that isn't the case. Exhibit A: Dr. Drew Baird on 30 Rock.
He's not an attention whore: He isn't used to nonstop attention, so in group situations he allows you to shine and isn't always trying to steal the spotlight.
It's all about you: He's a great listener and is OK with spending a mellow night in instead of flaunting his ability to get in to all the trendy spots.
You don't have to stare down the competition: Out and about you're not dealing with other women checking him out or, worse, flirting with him in front of you. Who cares if you're sometimes mistaken for his sister and/or platonic friend?
He's well rounded: Since he can't float by on his smashing good looks, chances are, he's better cultivated his humorous personality, guitar-playing skills, or art history knowledge.
Have you ever dated someone you felt was out of your league? What were the perks?
Photo courtesy of Paramount Pictures