Victoria's Secret Fashion Show Lingerie 2012
Angel Runway Looks: Would You Wear It in the Bedroom?
Like us on Facebook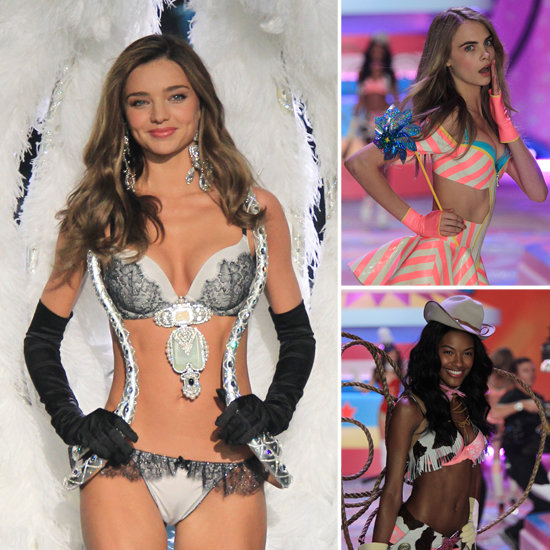 View as One Page
Tonight the world can watch sexy models strut their stuff and hot performers rock the runway of the annual Victoria's Secret Fashion Show, which airs on CBS at 10 p.m. While musical performances by Justin Bieber, Bruno Mars, and Rihanna entertained the audience at the taped show, the real stars of the extravaganza were the lingerie-clad ladies. Models like Adriana Lima, Alessandra Ambrosio, and Miranda Kerr worked their assets and over-the-top negligees in six themes: "Circus," "Dangerous Liaisons," "Calendar Girls," "Pink Is Us," "Silver Screen Angels," and "Angels in Bloom." And while it's unlikely any of us would don the revealing looks in public, would you slip into any of these hot lingerie styles in the boudoir? Weigh in now, and don't forget to enter our Victoria's Secret giveaway to win $1,500 from the company for your naughty and nice wish list.