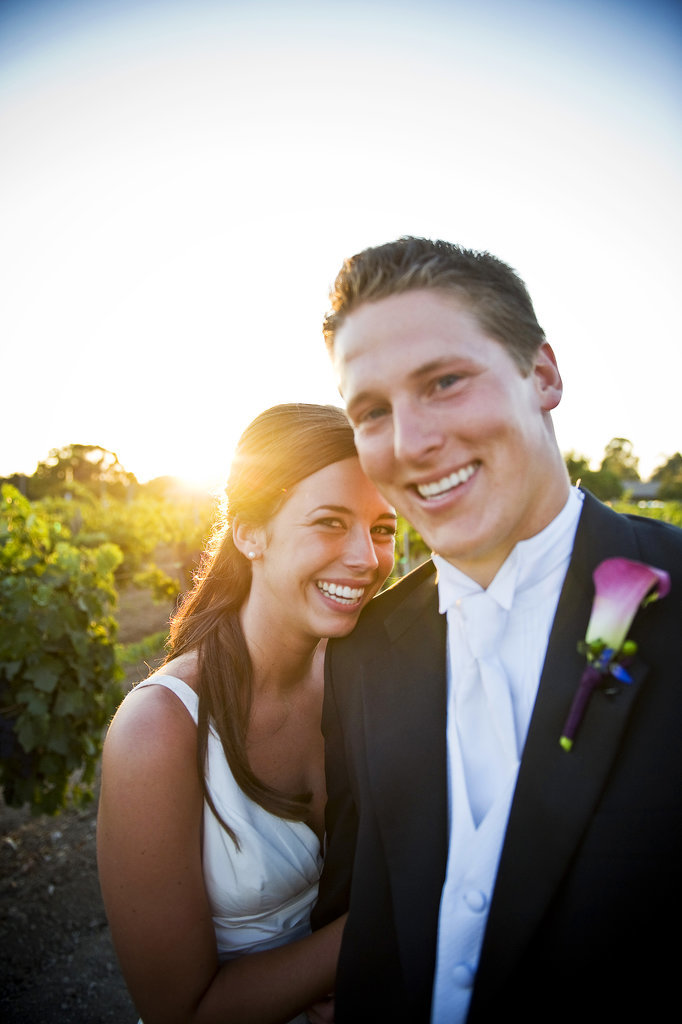 1
Kendall and Dustin's Vineyard Bash
It's time to celebrate the most romantic season of the year with our featured weddings! Each week we will be sharing an inspiring real wedding with insight from the bride on everything from the decor details to the honeymoon plans, as well as lots of gorgeous photos from the big day. Pin your favorites to take part in our Pinterest contest — you could win a romantic getaway! Today we share a fun-filled wedding bash at a Northern California winery.
Teenage romance doesn't always last past graduation, but for high school sweethearts Kendall and Dustin a friendship sparked in yearbook class led to their "I dos." The pair met when Dustin was a high school senior and Kendall was a sophomore, and they dated for four years before they got engaged. A year later, they tied the knot at a local winery in Morgan Hill, CA.
Kendall explains that they wanted a traditional big day that was also big on fun. "We wanted our wedding to be a classic, fun celebration, and we wanted our guests to feel like an important part of our commitment, and to remember it as a lively event," she says. "We wanted to keep things traditional and classic, while also keeping things playful and representative of us, so we had things like a candy bar, and a live band that played all the classic hits."
See more beautiful photos of this vineyard-set wedding with the bride's commentary on how it all came together now!
Photos by Flory Photo
Latest Love