All throughout the Sochi Winter Olympic Games, we've been seeing talented ladies kill it [1] on the ice and on the slopes. To honor all the women participating in the momentous occasion, let's take a look at vintage ads featuring females and all kinds of sports. See the sexist, silly, and spirited ads now to be reminded of how far we've come. Go Team USA!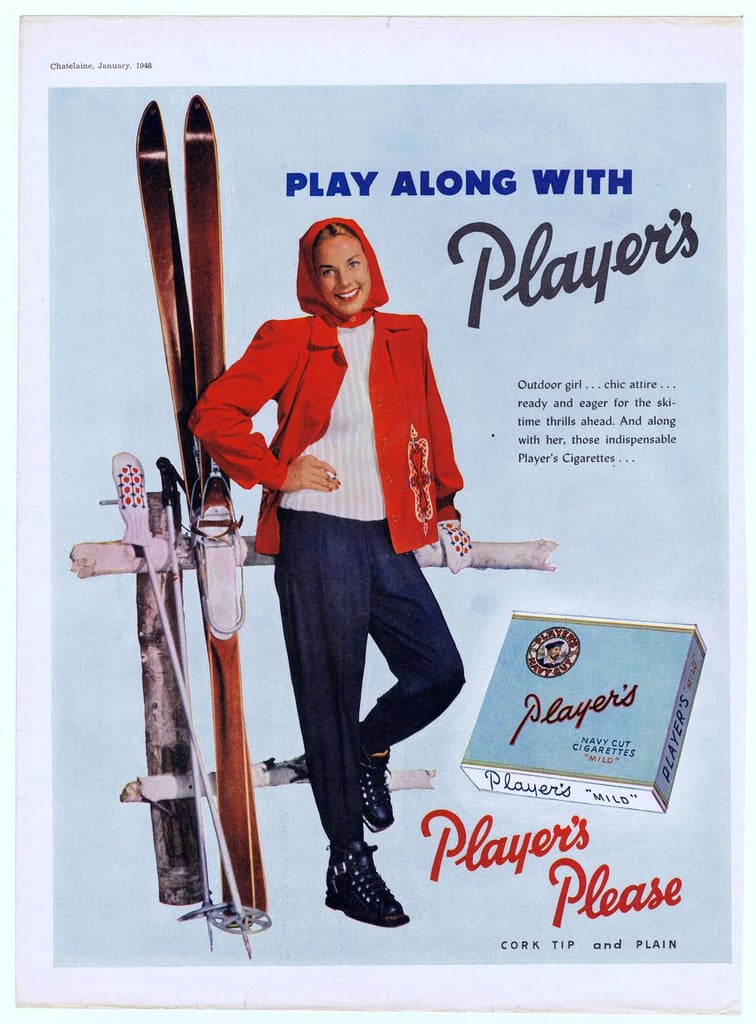 Don't feel left out, ladies.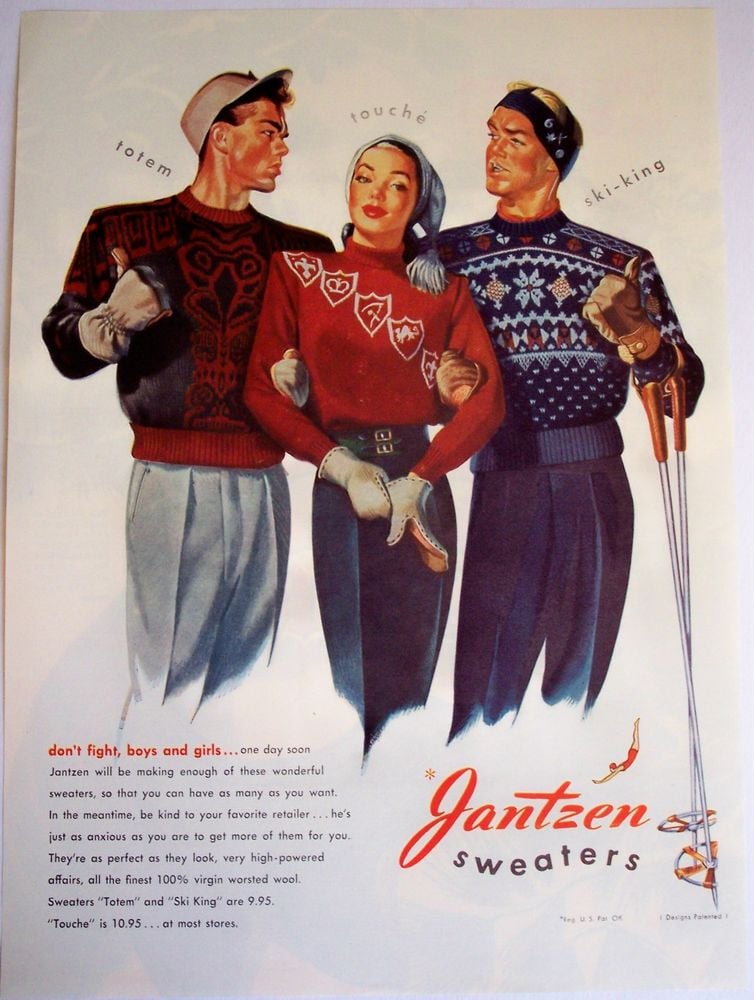 Do you think this is what's going on in Sochi?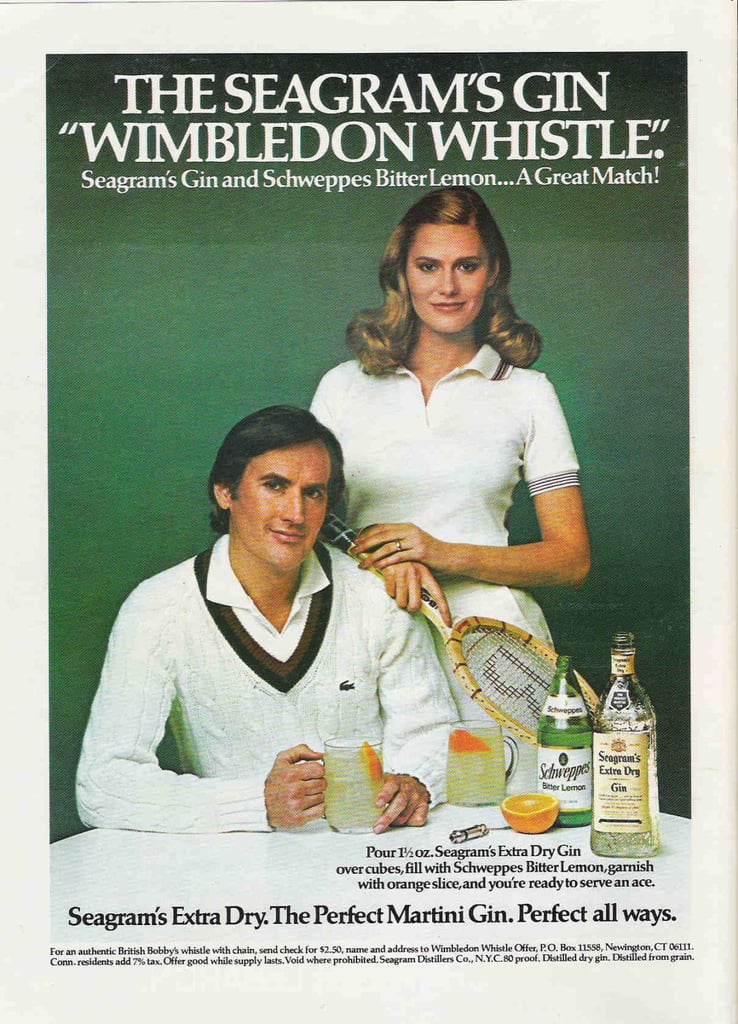 If only the "Wimbledon whistle" were a real thing.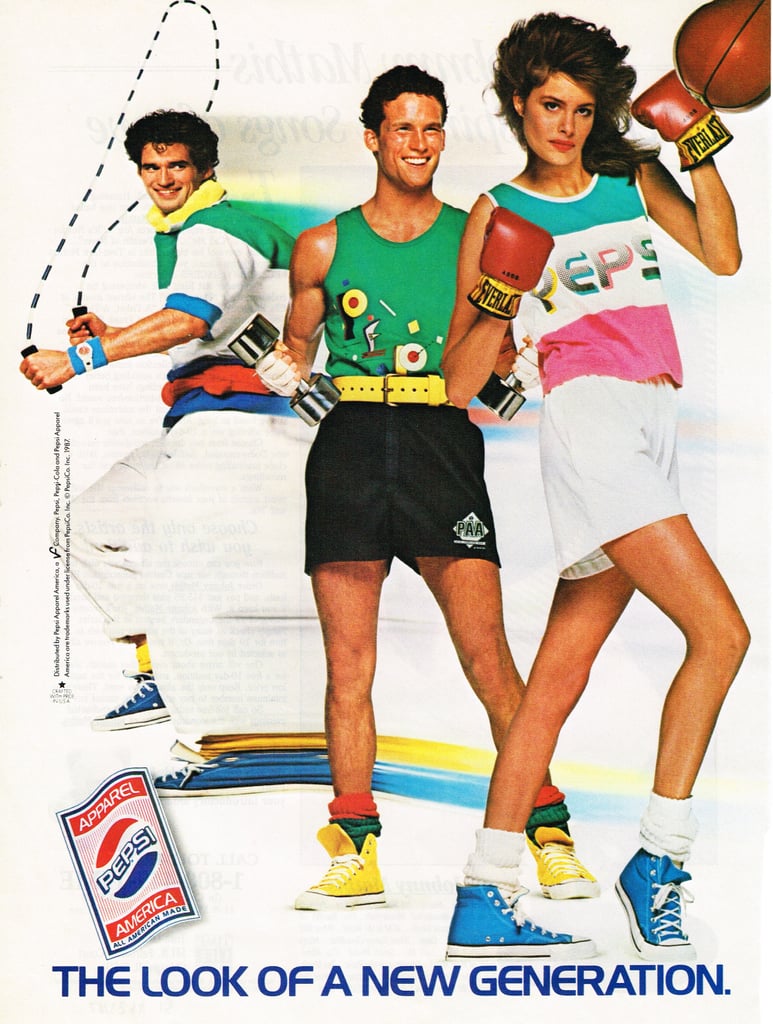 Get your '80s boxing gear ready.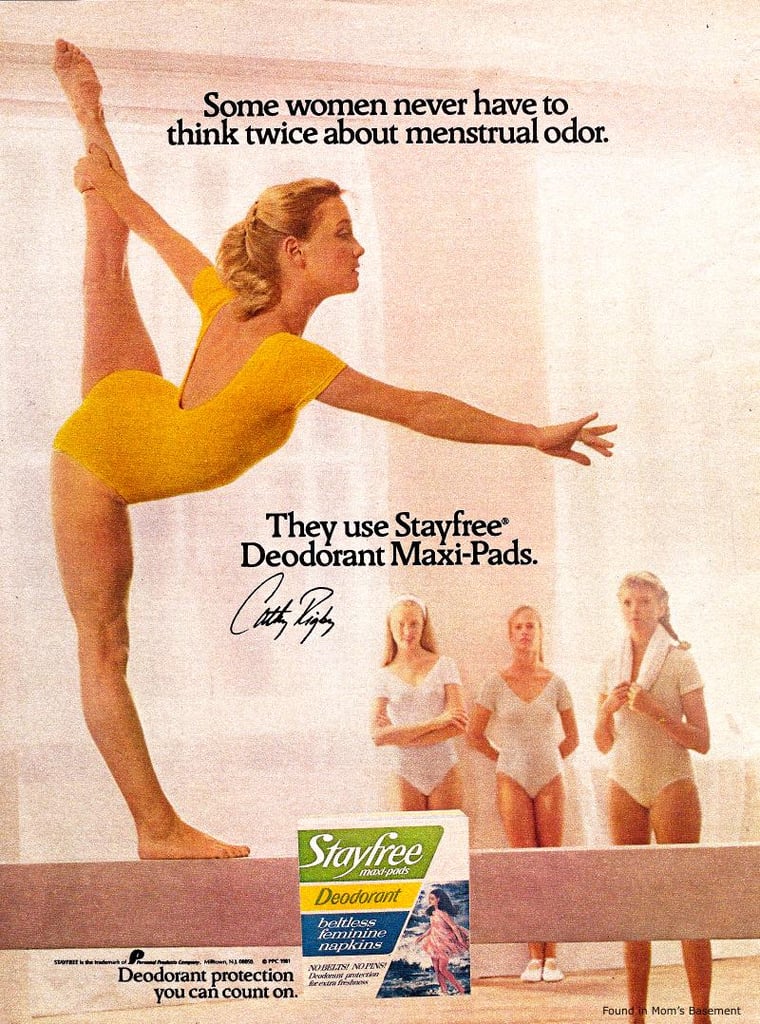 Yeah, you do not want to be thinking about menstrual odor in that position.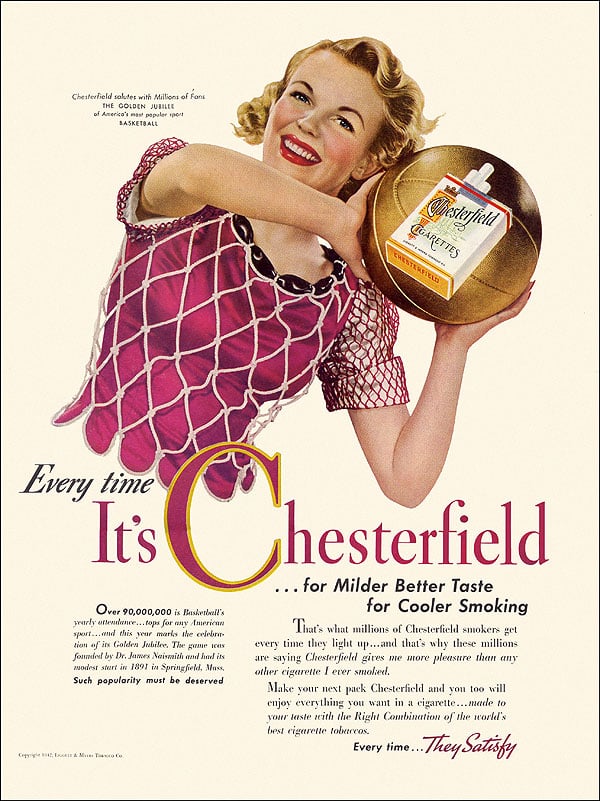 Wheee, I like to play basketball with my cigarettes glued to the ball!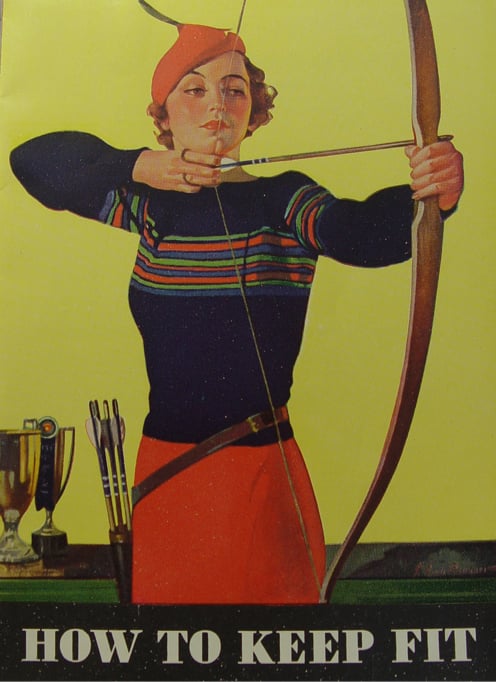 Archery is the new black.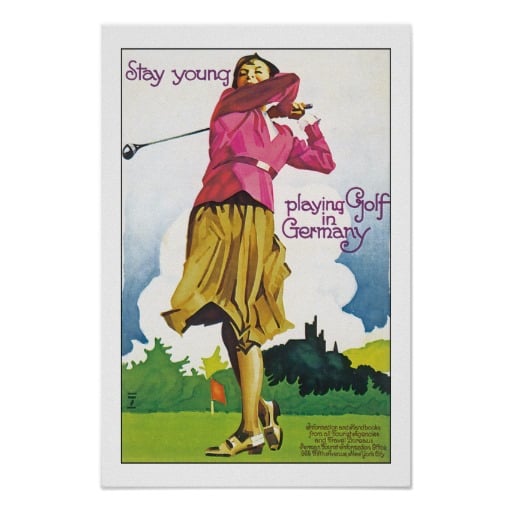 Play golf to stay young.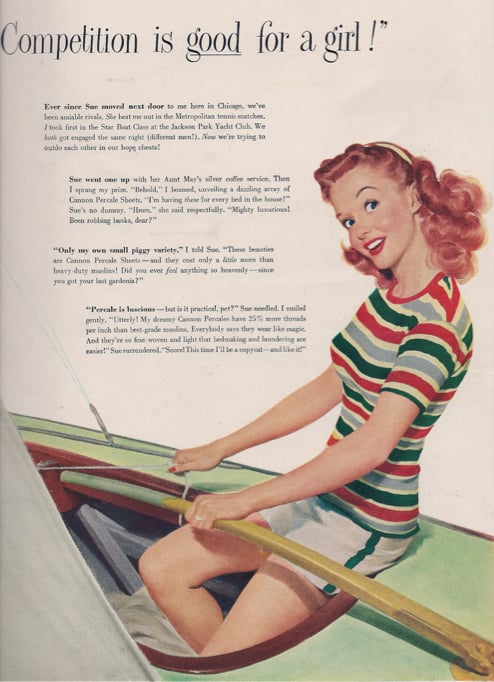 Competition is good for a girl; didn't you know?
I, too, dreamed I was a knockout.

The key to softball is gum.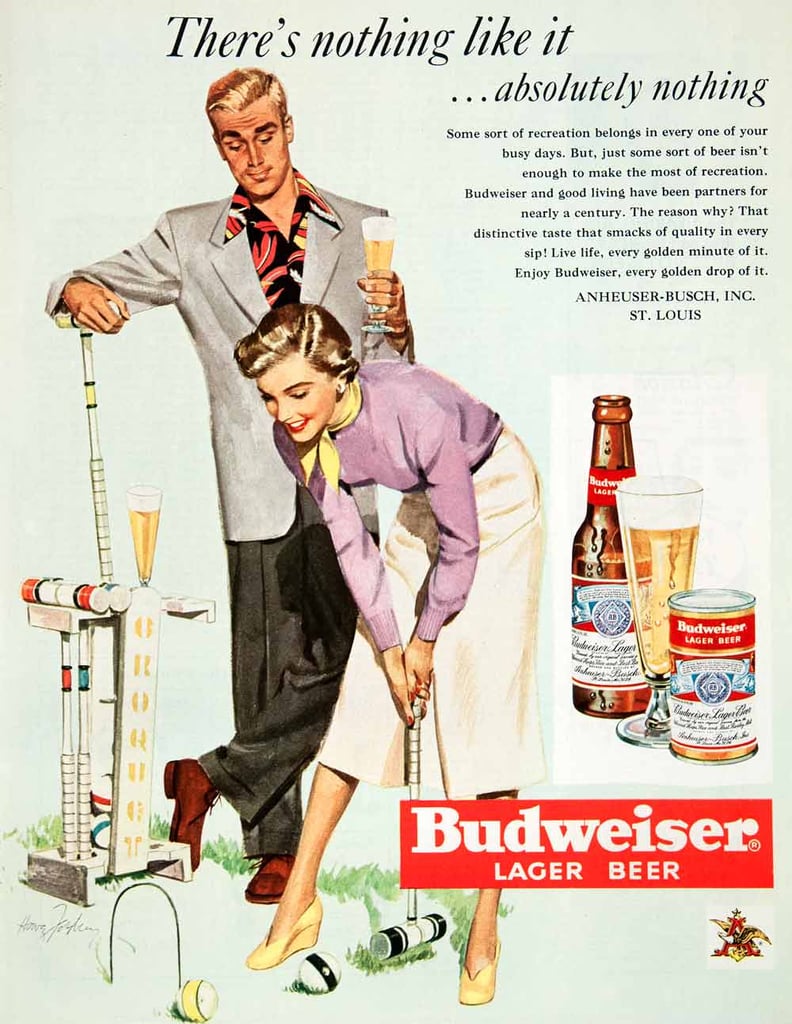 Beer and croquet . . . why not?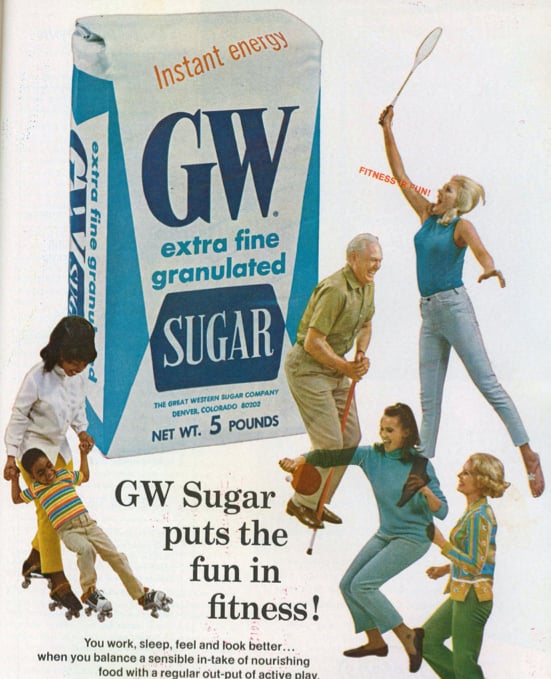 These athletic ladies are on one helluva sugar high.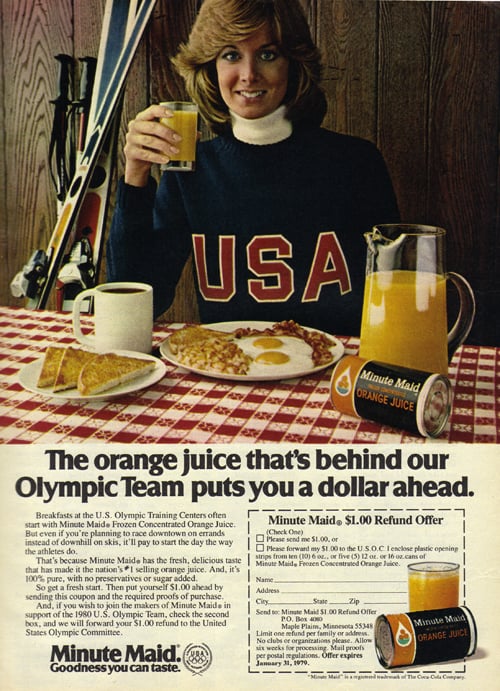 Ah, I didn't know the key to becoming an Olympian was orange juice!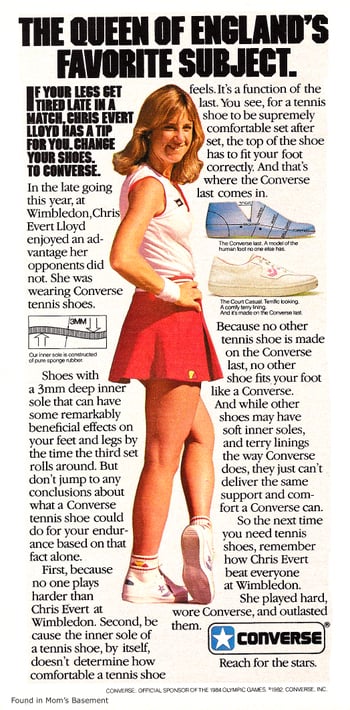 This Wimbledon star thanks her Converse for her win.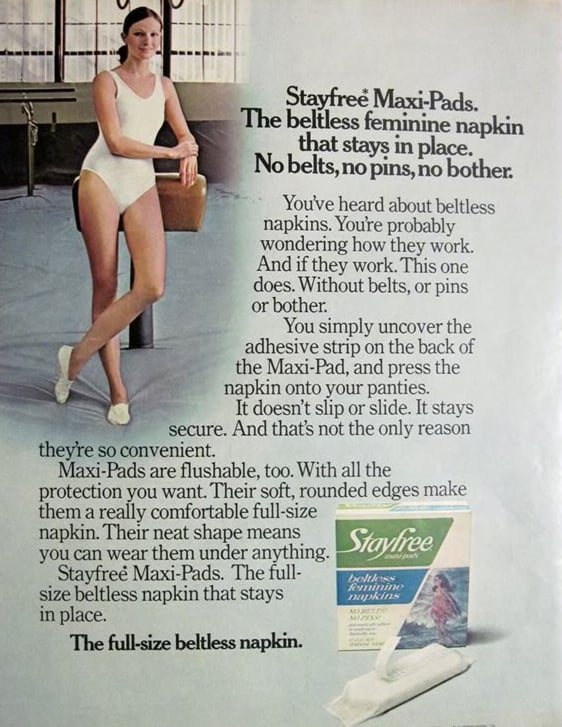 I would hope those pads don't require pins and belts. That would definitely show under that gymnast's leotard.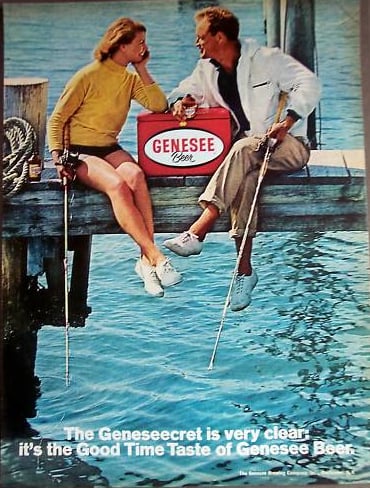 Fishing and beer — it's a good time.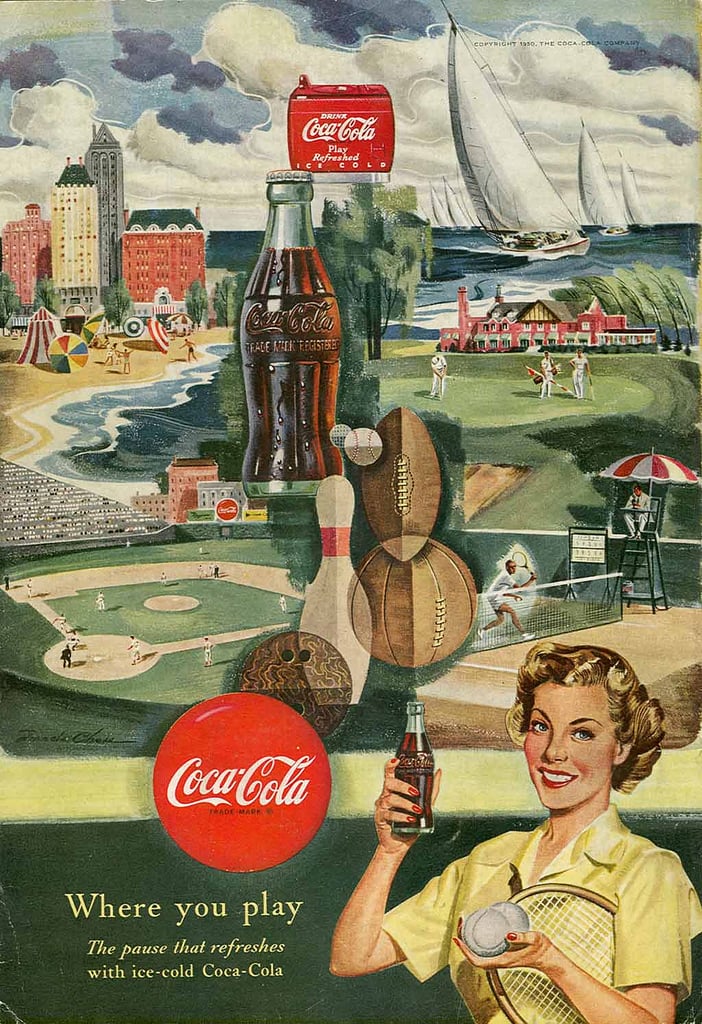 It's all about where you play and what you drink.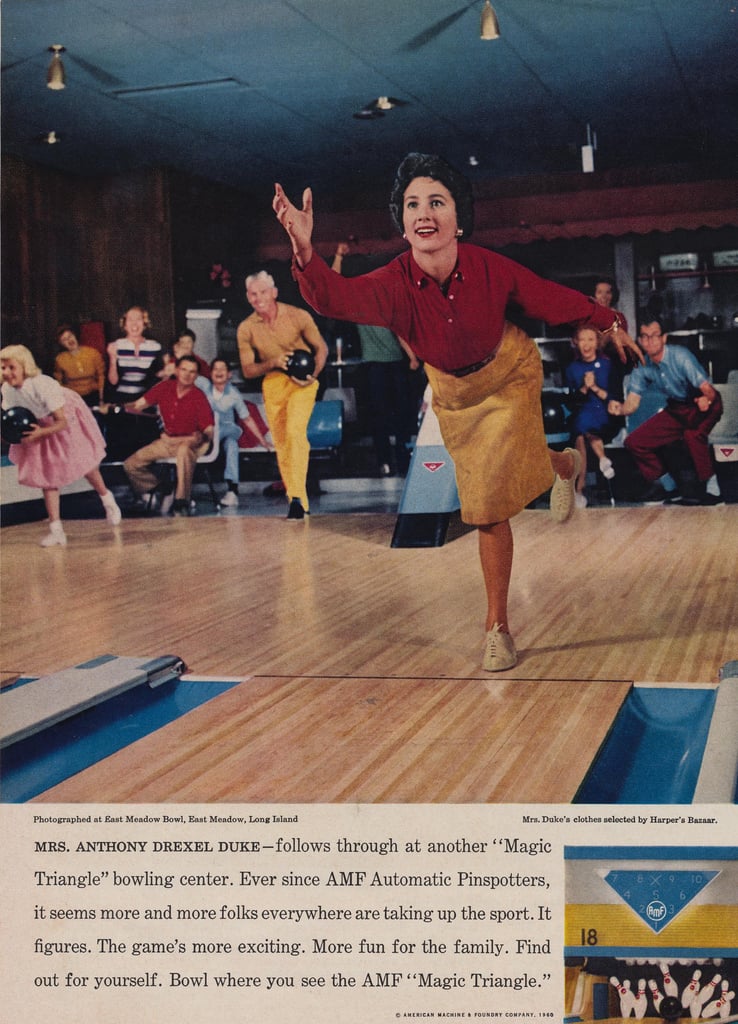 Get your blood pumping with a bowling game.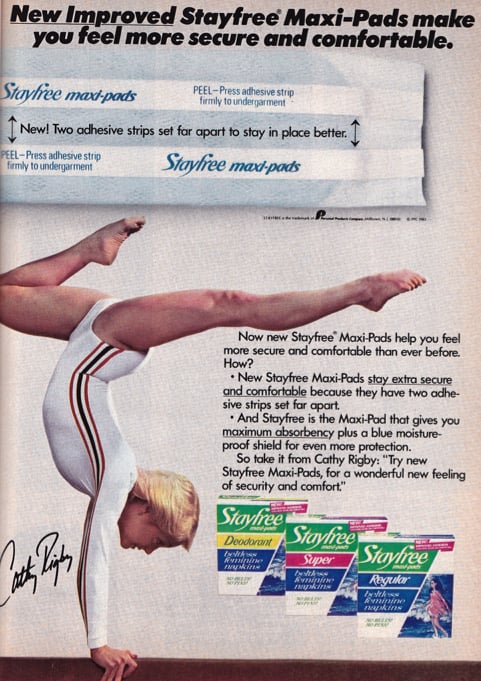 I have a feeling Olympic gymnasts don't wear pads . . .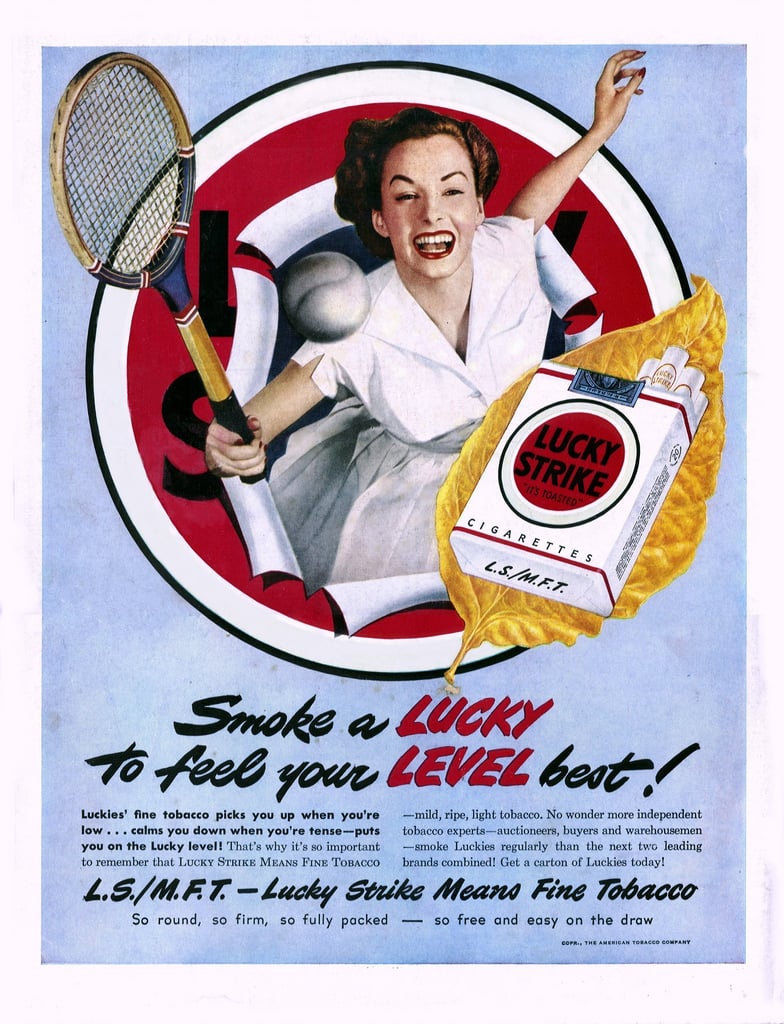 Didn't you know smoking was good for playing tennis?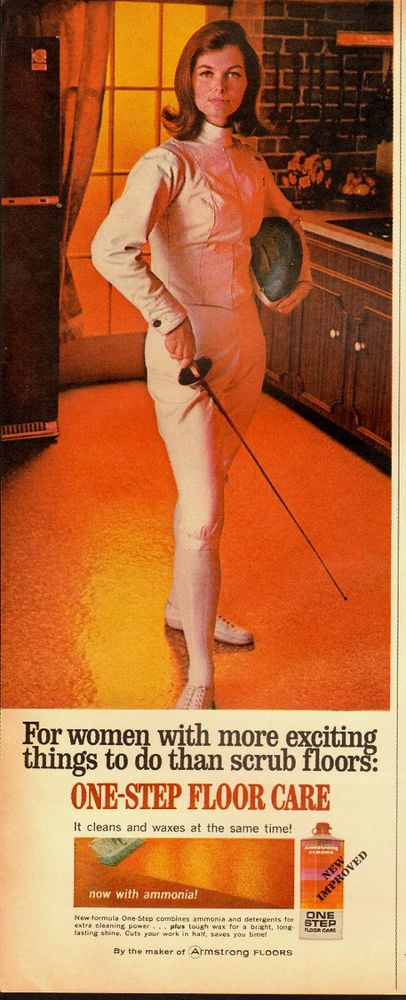 Why, yes, we do.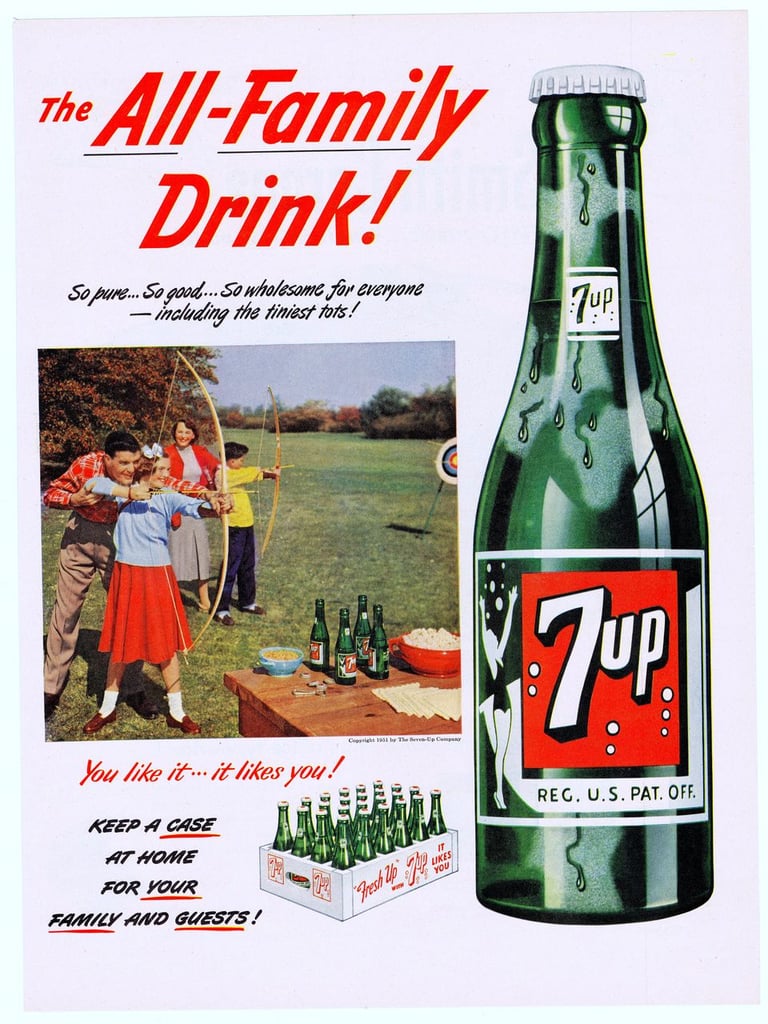 Drink 7UP. It refreshes the whole family during the hunger games.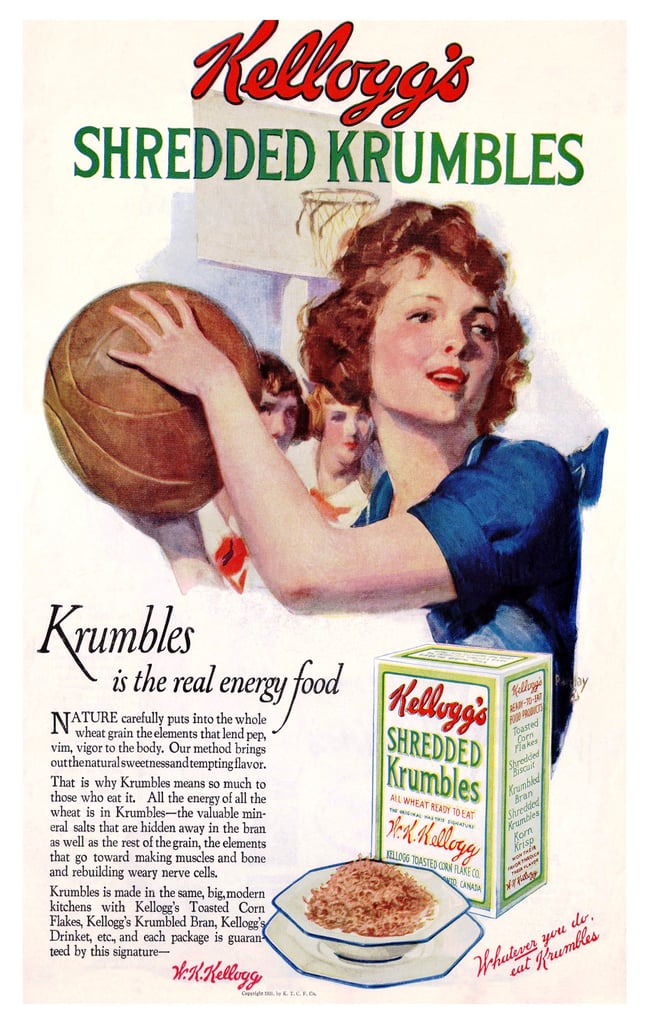 Fuel up for the big game with Krumbles.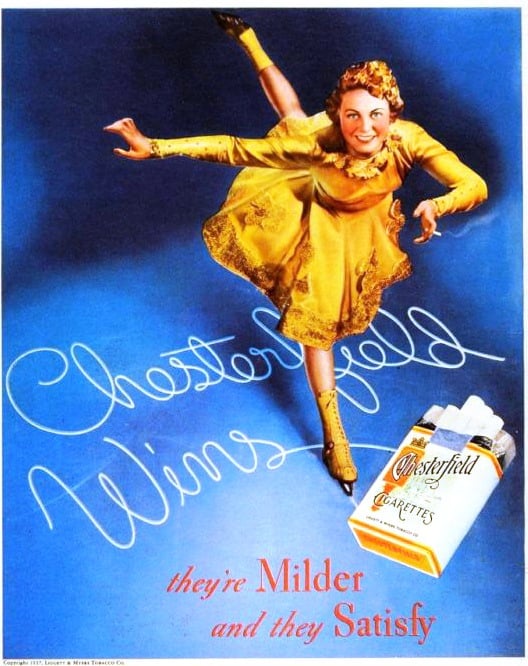 The trick is balancing your cigarette while skating.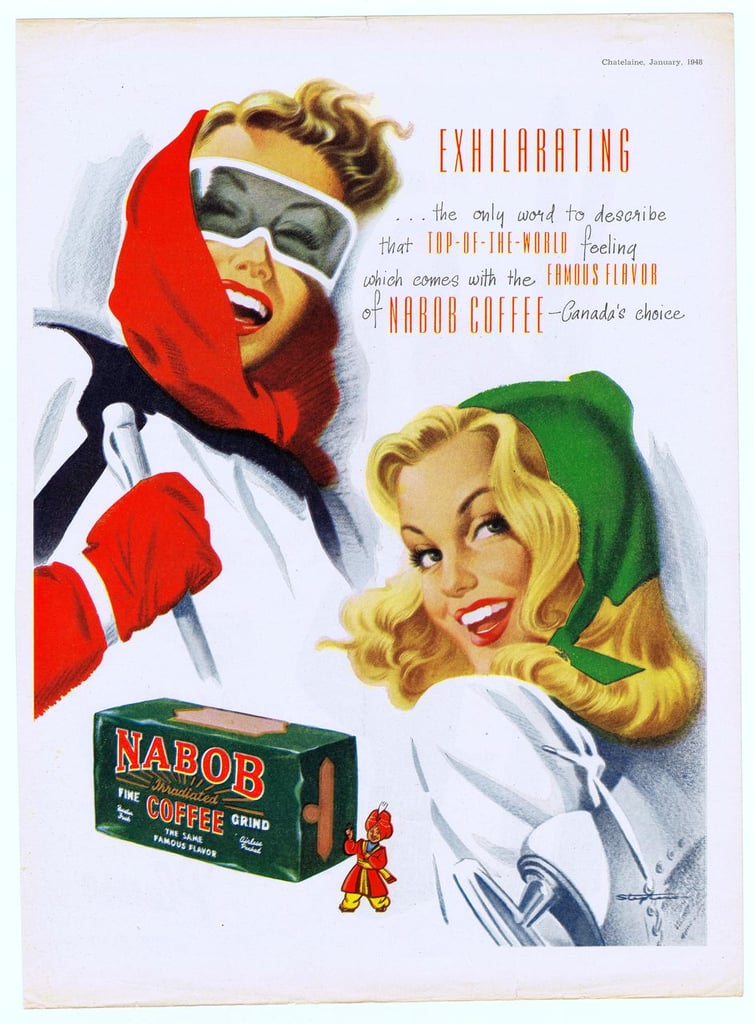 Coffee as exhilarating as a snowball in the face.
Hey, listen to the ad: "Modern women stay active."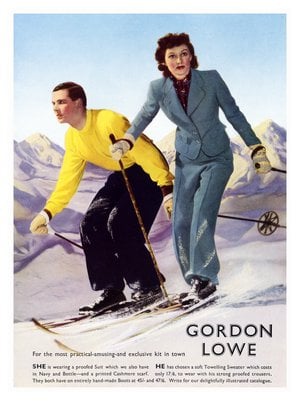 That doesn't look like the correct gear for skiing.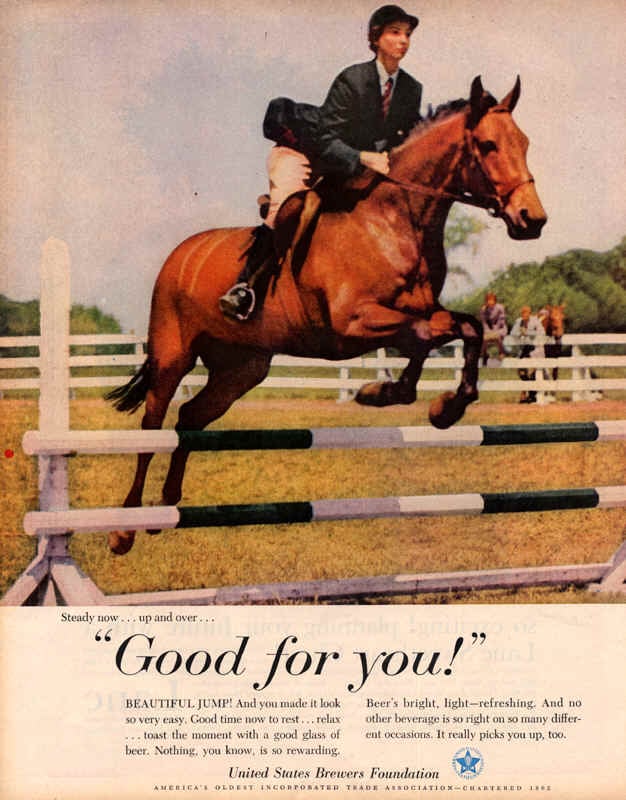 When all you want after making that jump is a beer.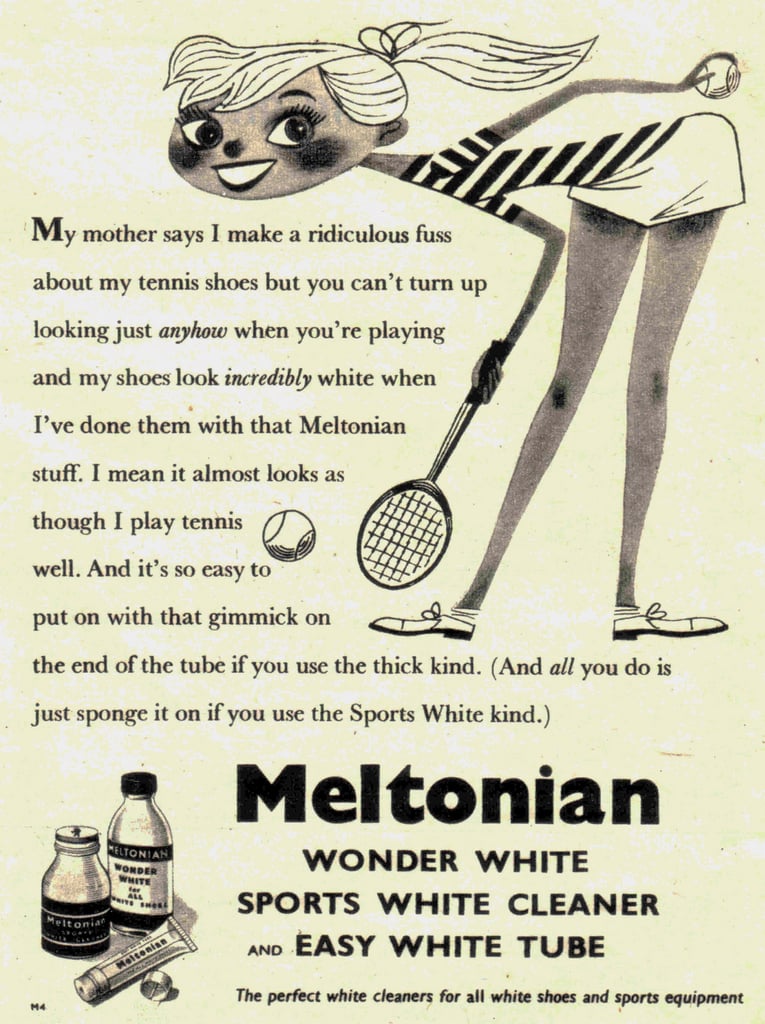 I try to focus on my game . . . but all I can think of is how dirty my shoes are!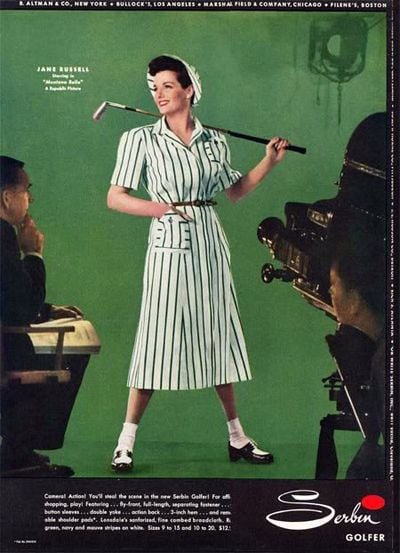 A stylish girl golfer of yesteryear.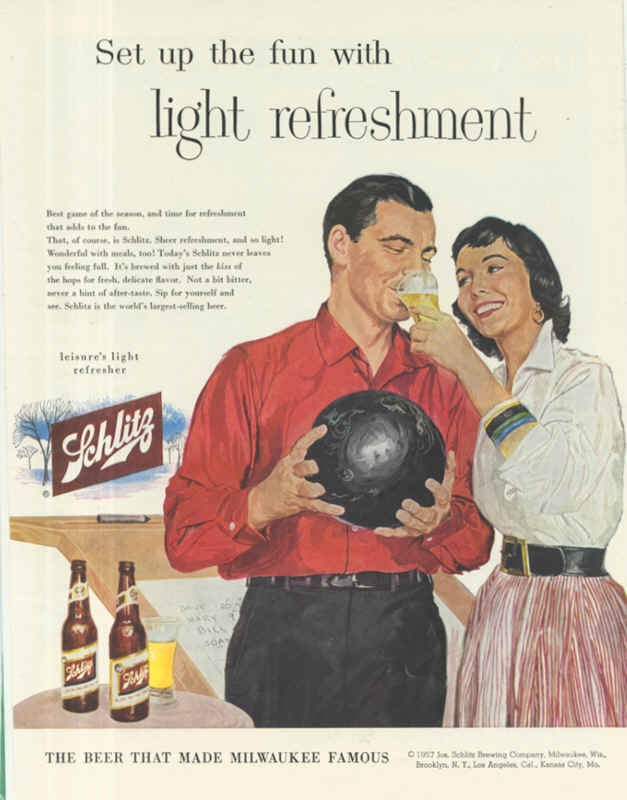 We could have sworn she was helping a bowling baby who couldn't drink the beer himself.
Tennis while driving? This lady is quite the multitasker.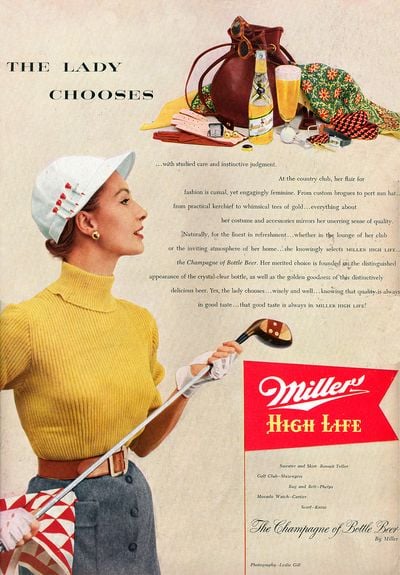 The lady chooses golf and beer.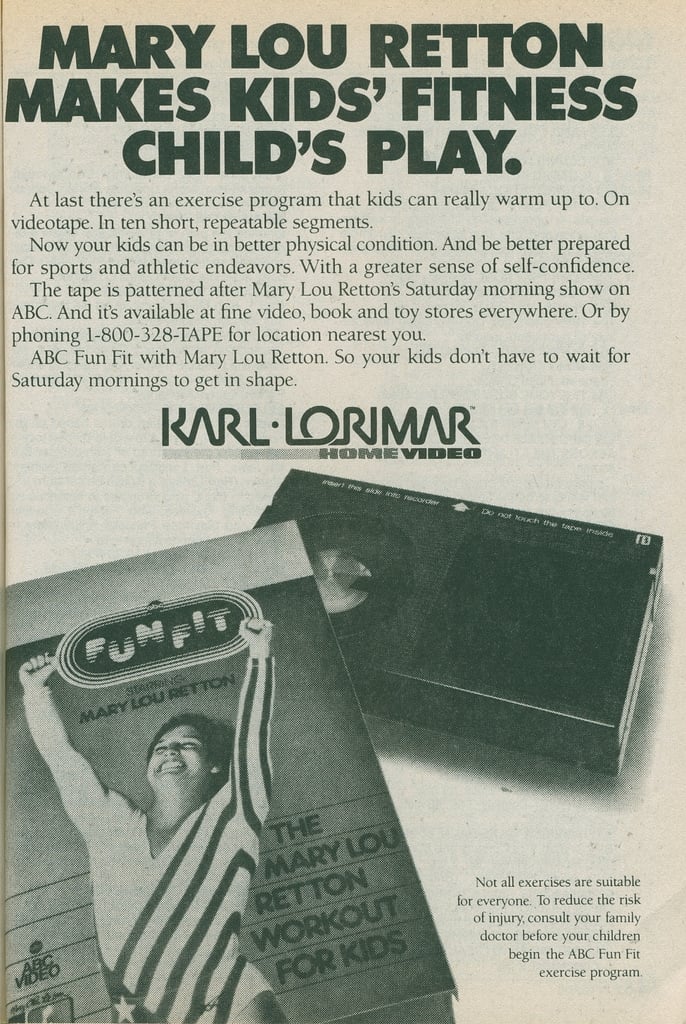 Becoming a gymnast is easy! Just watch this tape.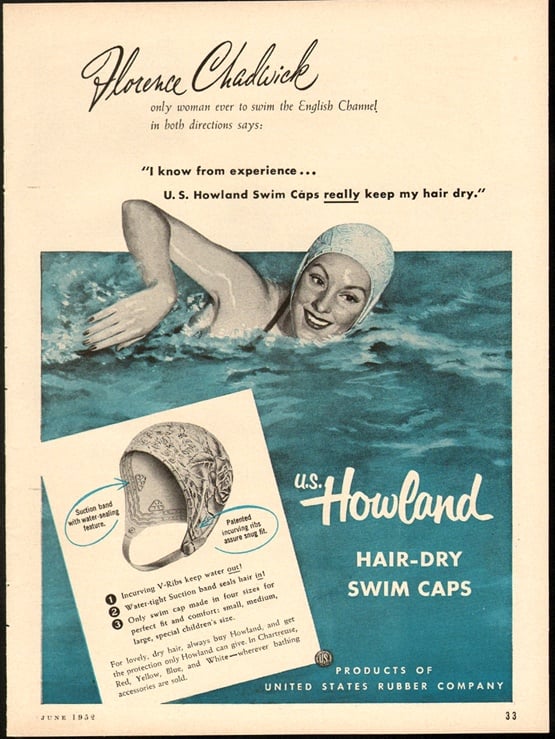 Florence knows.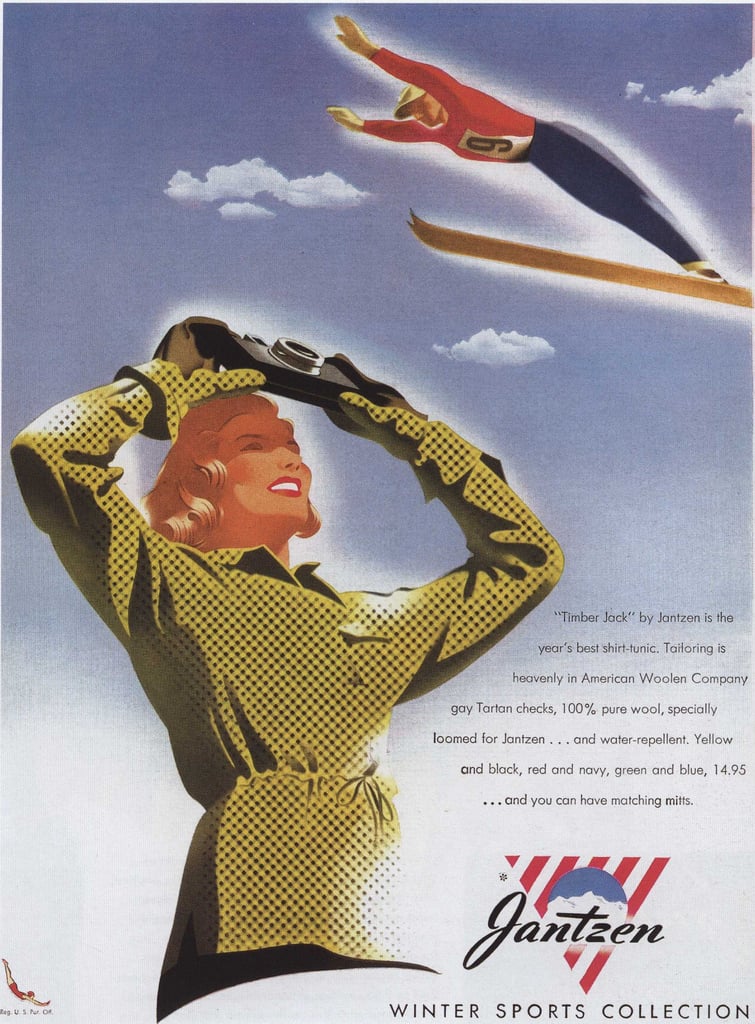 Stay warm on the slopes with an itchy wool outfit.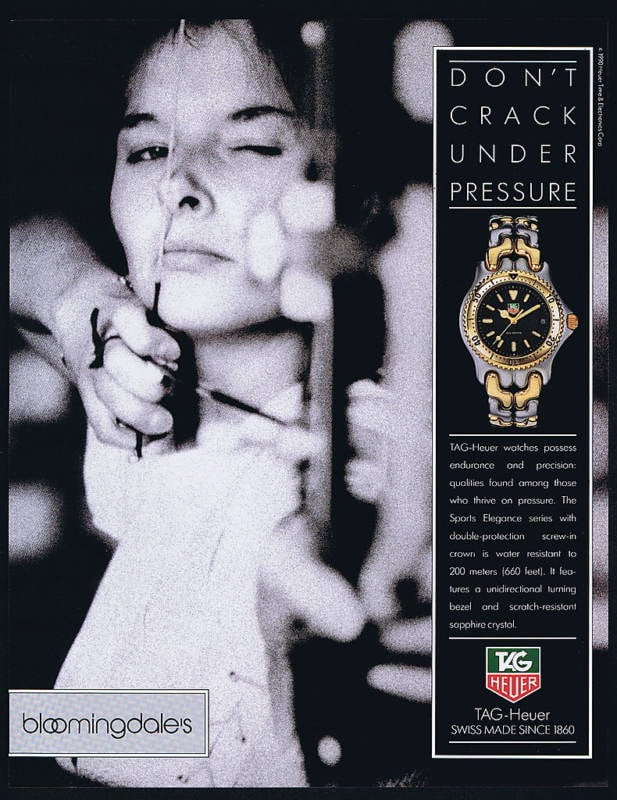 Bull's-eye!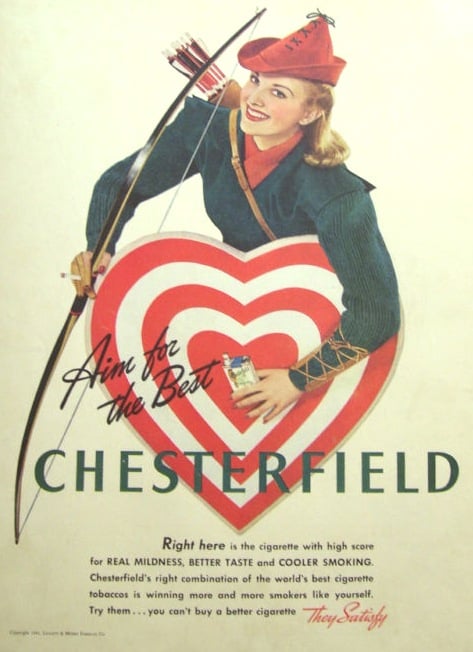 Aim for my fingers.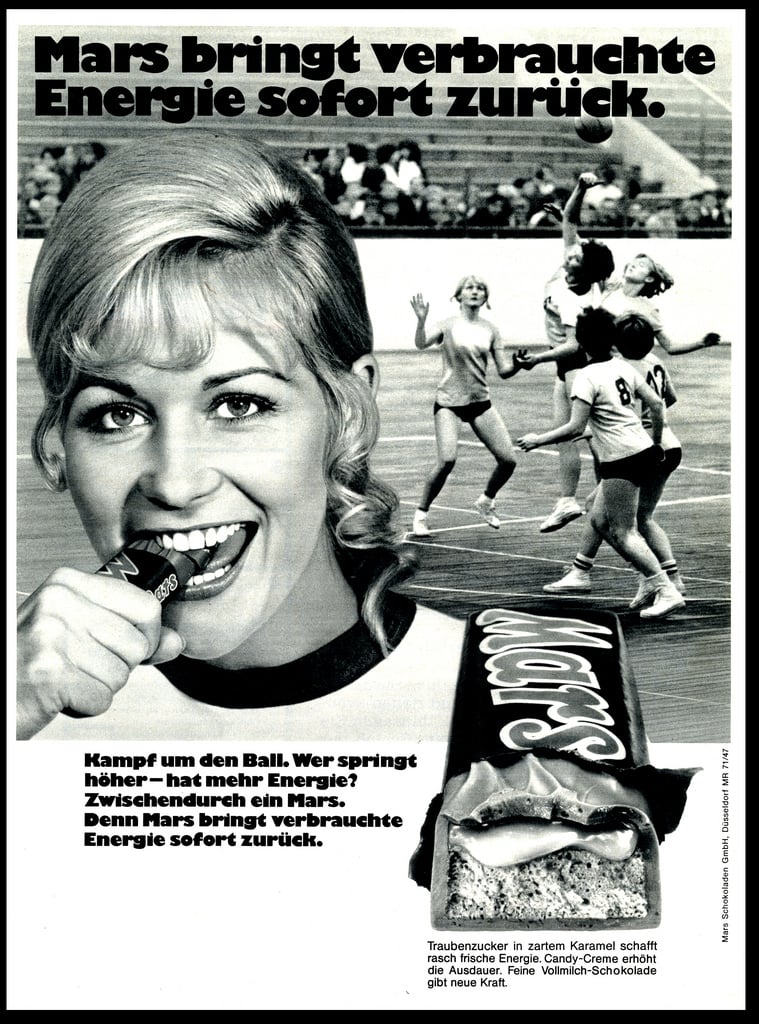 Candy keeps the energy up.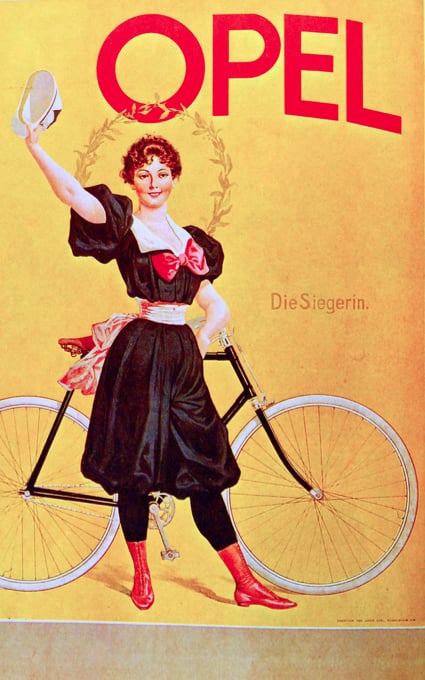 Luckily we aren't wearing these 'fits for biking anymore!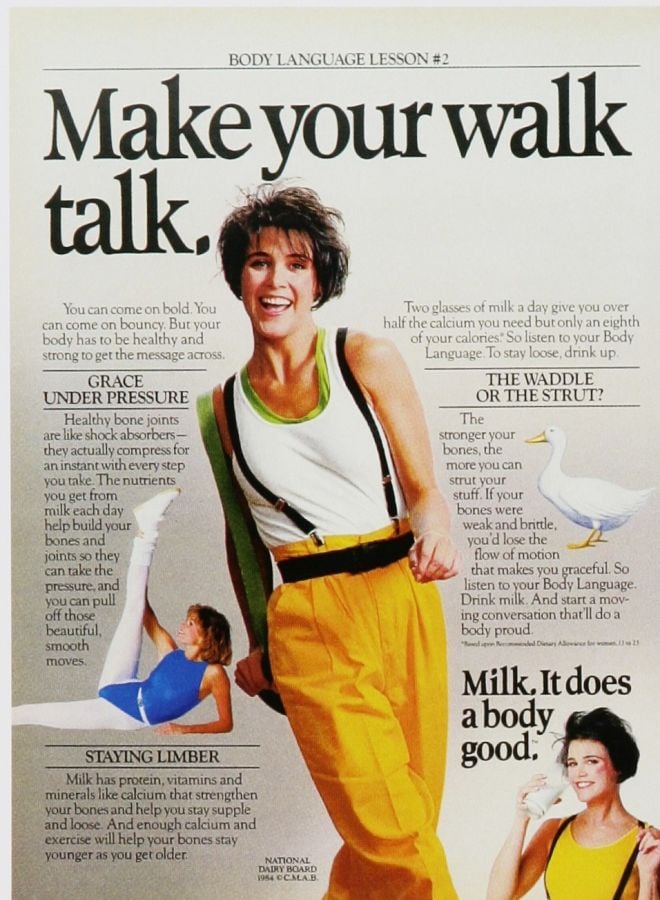 Does she pass the duck test? Milk thinks so.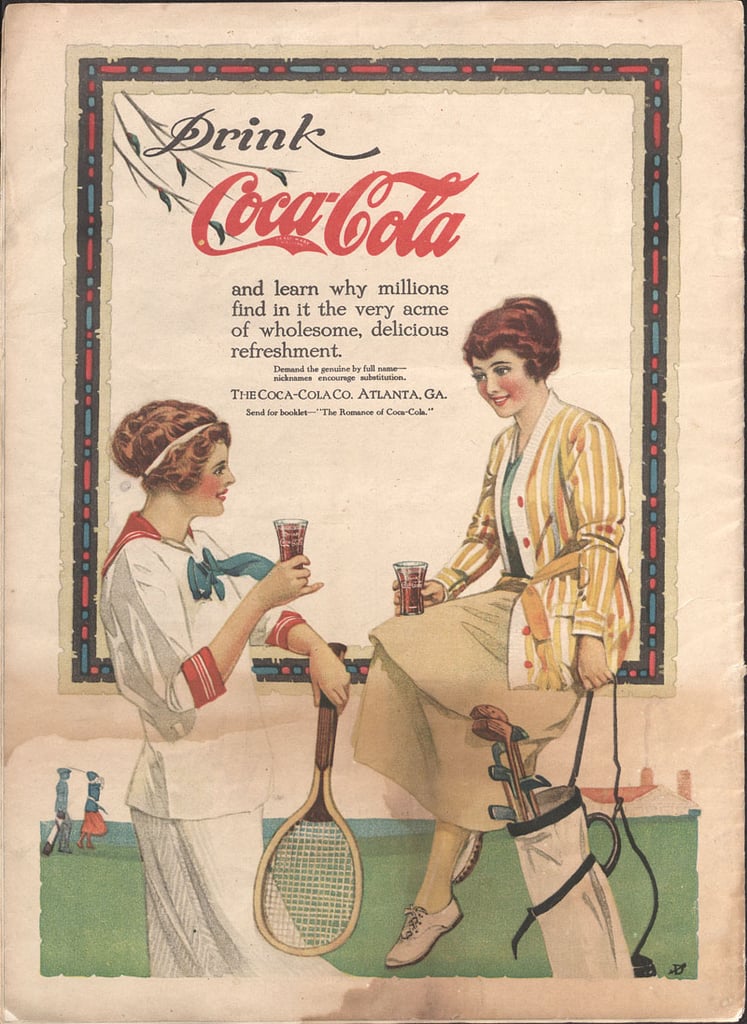 Cool off after a vigorous game of tennis and golf with a Coke.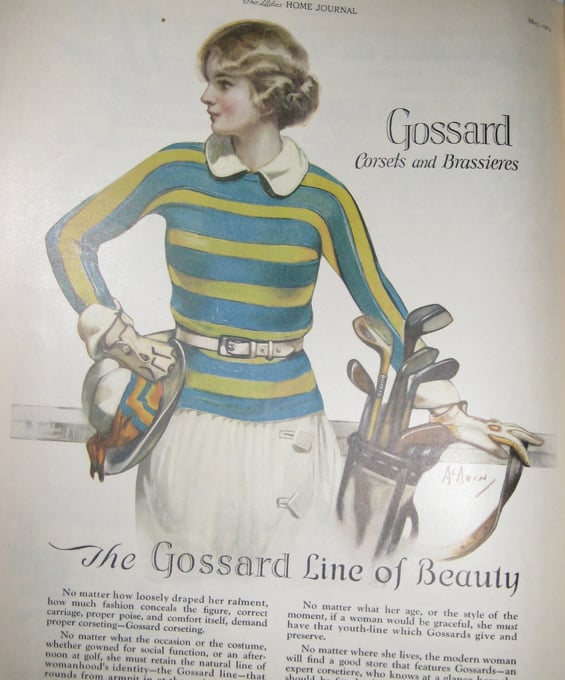 This is quite the chic golfer.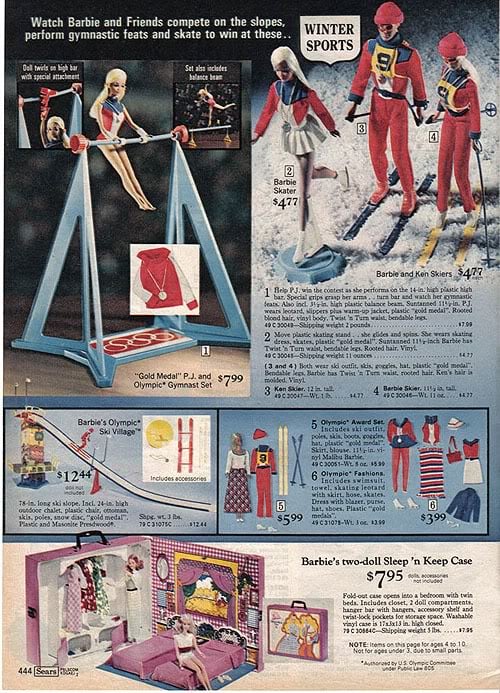 Aw, it's Olympic team Barbies!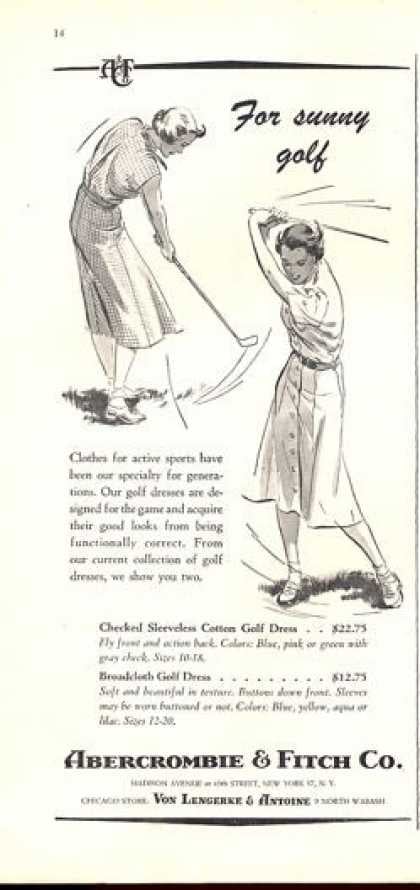 A golf dress at Abercrombie & Fitch for only $12.75? Was that real life?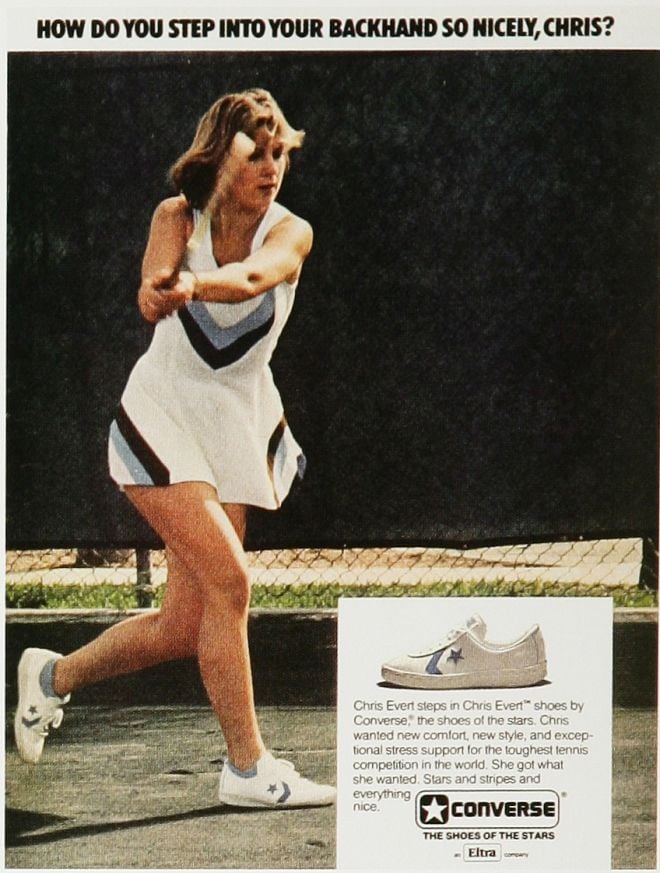 The former number-one-ranking tennis player did it all thanks to Converse. Suuure.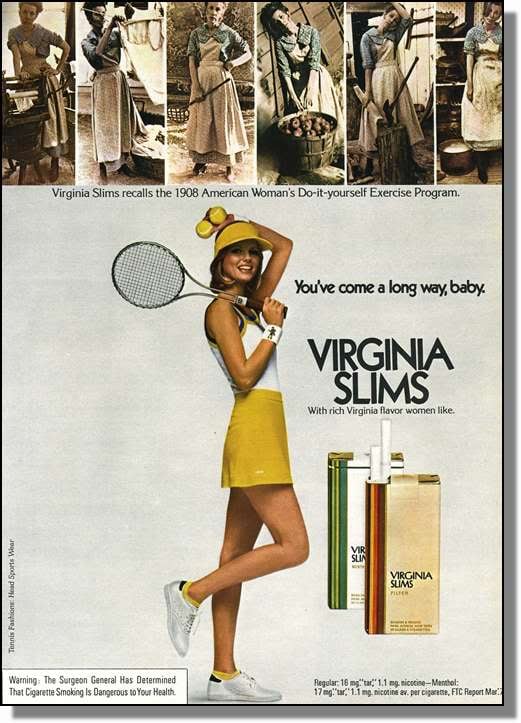 The 1908 DIY [2] exercise program for women? Never heard of it.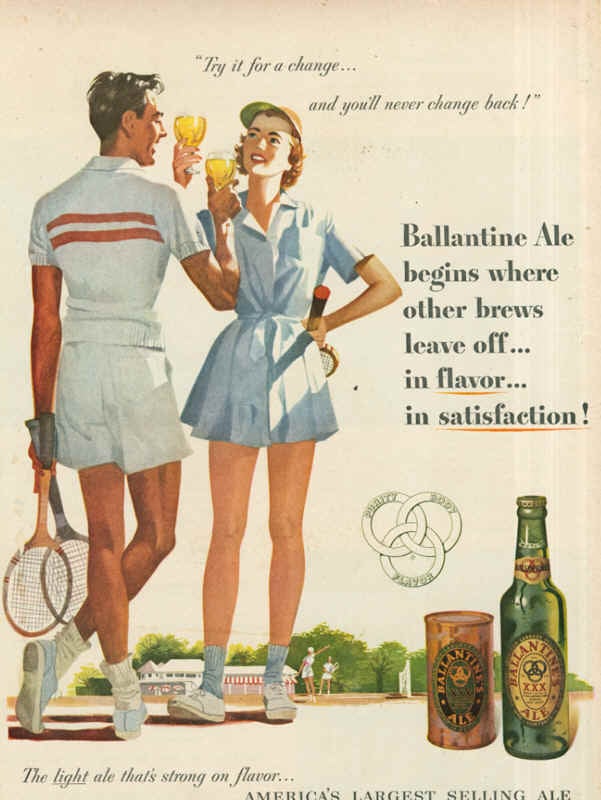 When blue was the color of choice for tennis outfits.