Vintage War Propaganda Posters — Are We Repeating History?
Like us on Facebook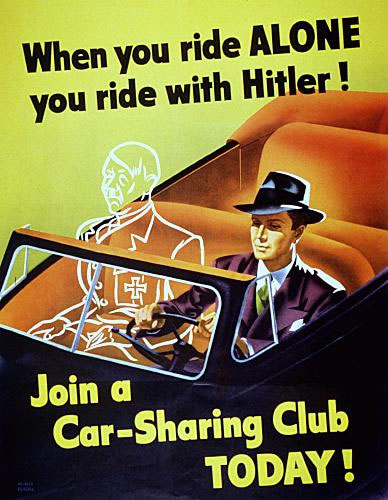 1
Vintage War Propaganda Posters — Are We Repeating History?
World Wars I and II left us with not only a global landscape changed forever politically and historically, but two of the biggest events in the 20th century left us with a wealth of propaganda artifacts that almost tell the story better than any history book. Some of the themes championed in these beautifully designed posters of food conservation, using resources carefully, sticking with the service no matter what, and encouraging women to do their part sound like wildly familiar themes today. I mean, carpooling! As applicable as some of the sentiments may be, of course the rampant use of racist images to dehumanize the enemy renders some of the images shocking to a modern eye. Though decidedly different than the wars that left us these posters, we are still in wartime. We might not see propaganda campaigns like these posters, but you might not have to look too hard to see the same kinds of appeals to fear, appeals to prejudice, and bandwagon methods of getting the word out today. Take a look at propaganda gone by and see what looks familiar.