The rice toss originated as a way to wish the newlywed couple a good harvest, but there are so many other creative, fun, and bird-friendly ways to revamp the tradition. Here are 21 sweet, sentimental, and silly ideas for your guests to send you off after you and your new spouse say "I do." And share your own rice toss alternatives in the comments!
Butterflies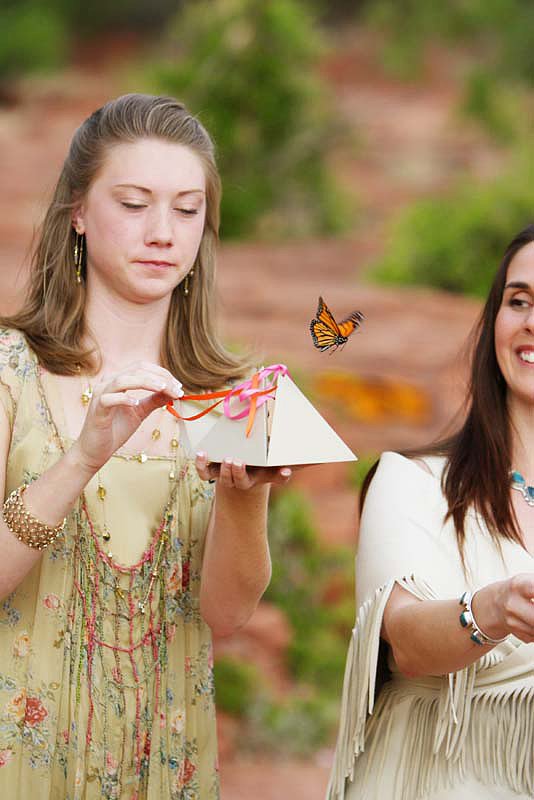 Having butterflies let out during the ceremony will make it a truly magical scene.
Photo by Sedona Bride [1] via Style Me Pretty [2]
Rose Petals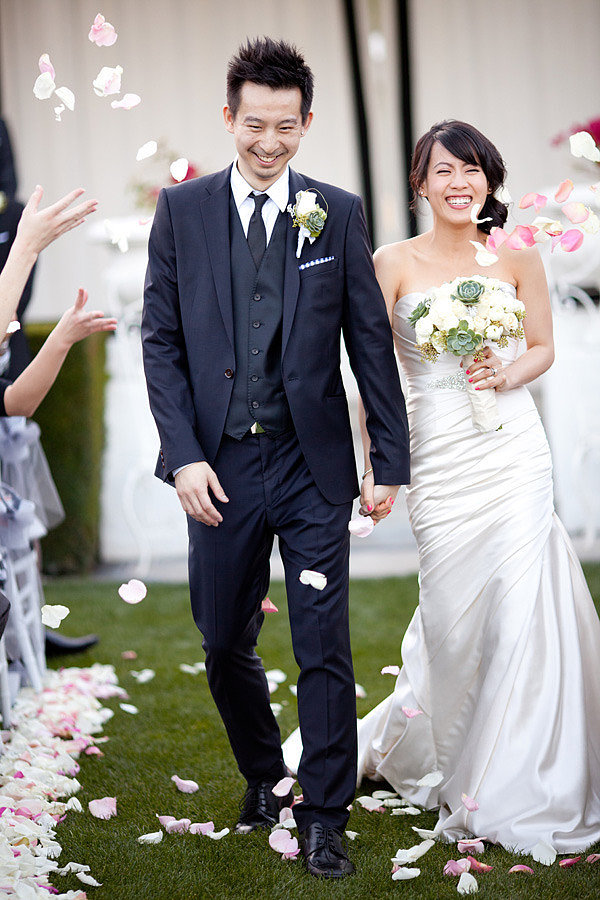 Rose petals are a sweet and simple alternative to the rice toss.
Photo by Birds of a Feather [3] via Style Me Pretty [4]
Sequins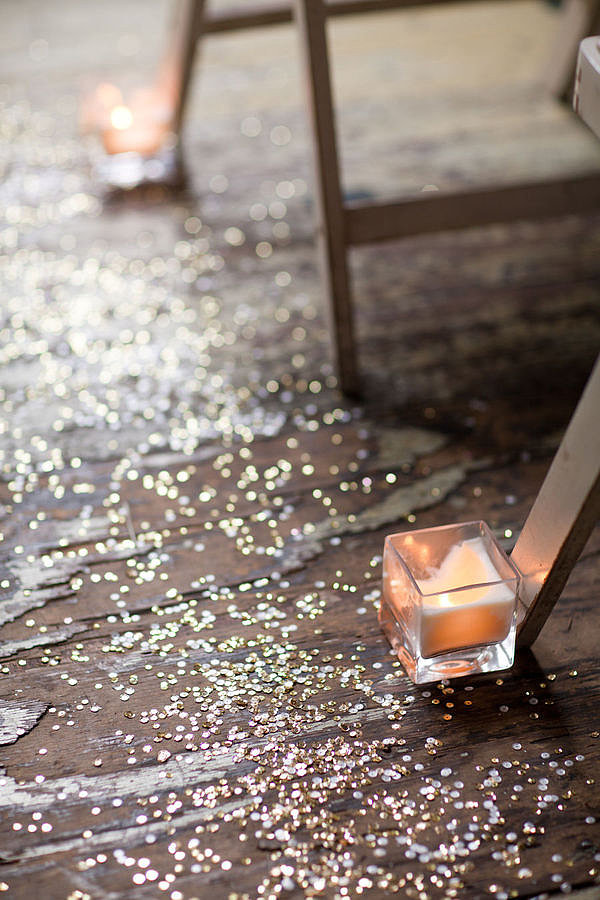 Sequins are a glam and sparkly option.
Photo by KT Merry [5] via Style Me Pretty [6]
Sprinkles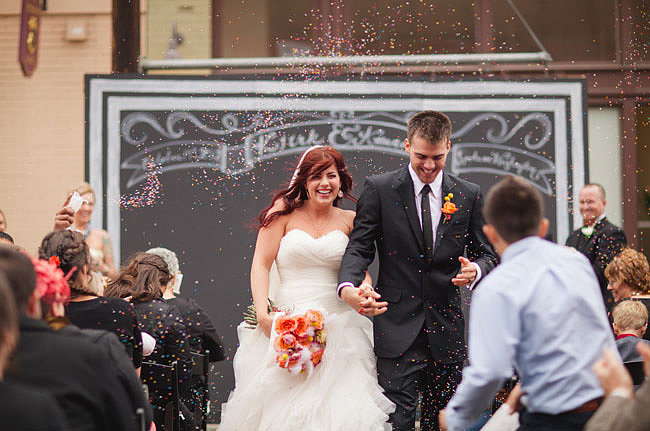 Make your return down the aisle candy-coated with sweet sprinkles for tossing.
Photo by Megan Robinson [7] via Green Wedding Shoes [8]
Rope Streamers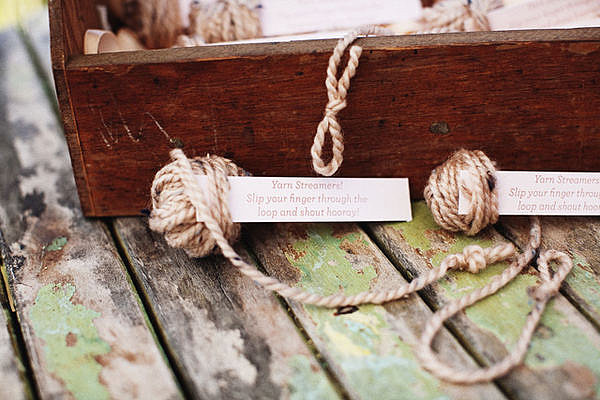 A nautical-themed wedding [9] would be ideal for these tiny rope streamers.
Photo by William Kim [10] via Style Me Pretty [11]
Flowers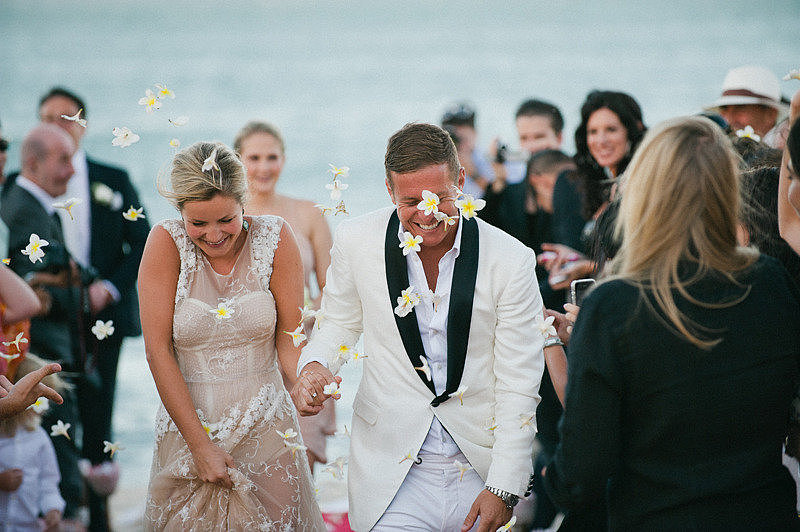 A beachy wedding [12] wouldn't be complete without sweet-smelling Plumeria flowers.
Photo by DNA Photographers [13] via Style Me Pretty [14]
Herbs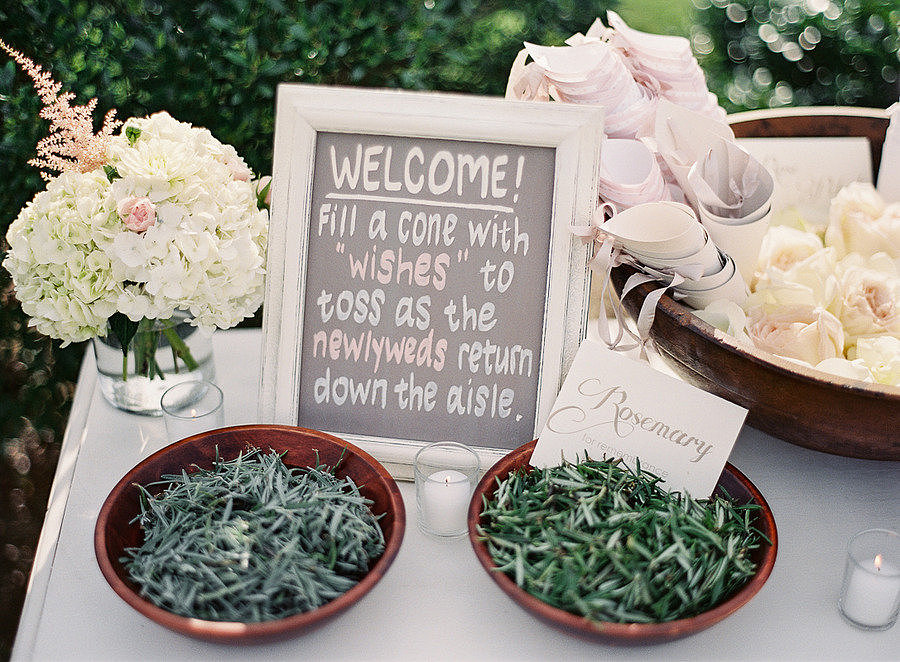 Herbs like rosemary and thyme will make the return down the aisle a scent-ual experience.
Photo by Vicki Grafton [15] via Style Me Pretty [16]
Glitter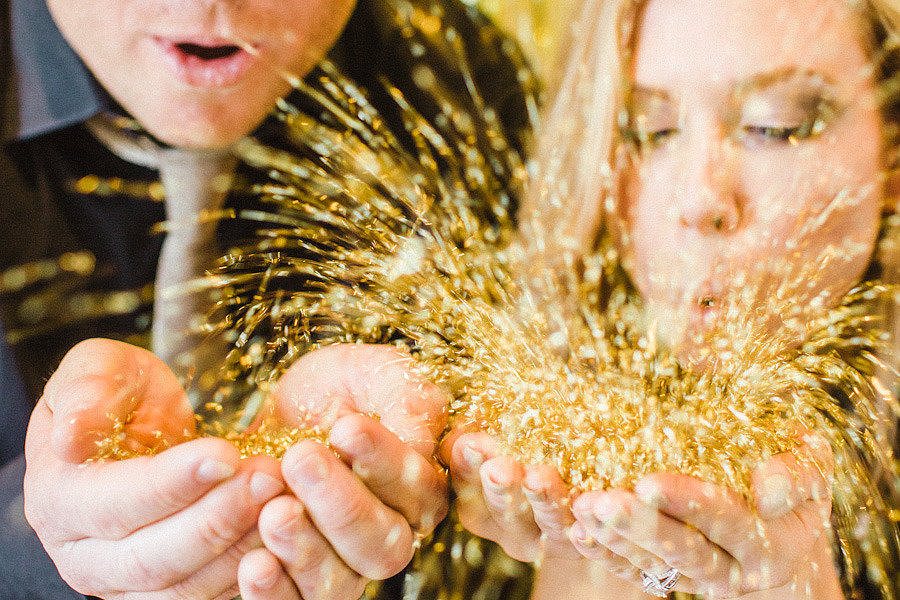 Add a touch of sparkle with bags of glitter for your guests to toss down the aisle.
Photo by Scott Andrew Studio [17] via Style Me Pretty [18]
Little Hearts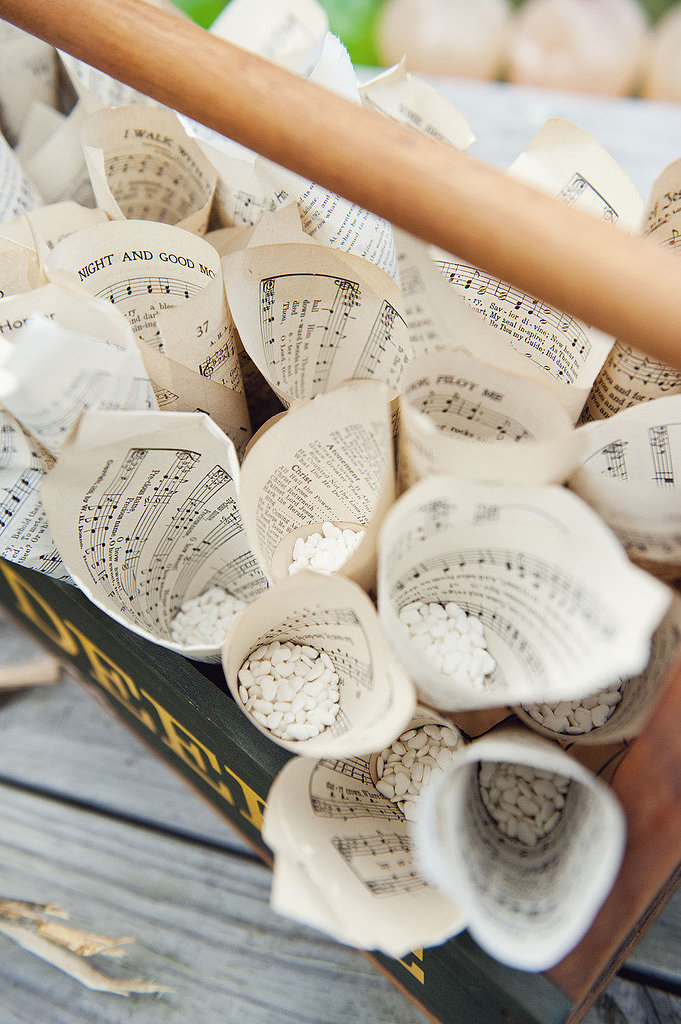 Little hearts made from paper or candy are even sweeter in music-sheet cones.
Photo by Stephanie Reeder [19] via Style Me Pretty [20]
Horns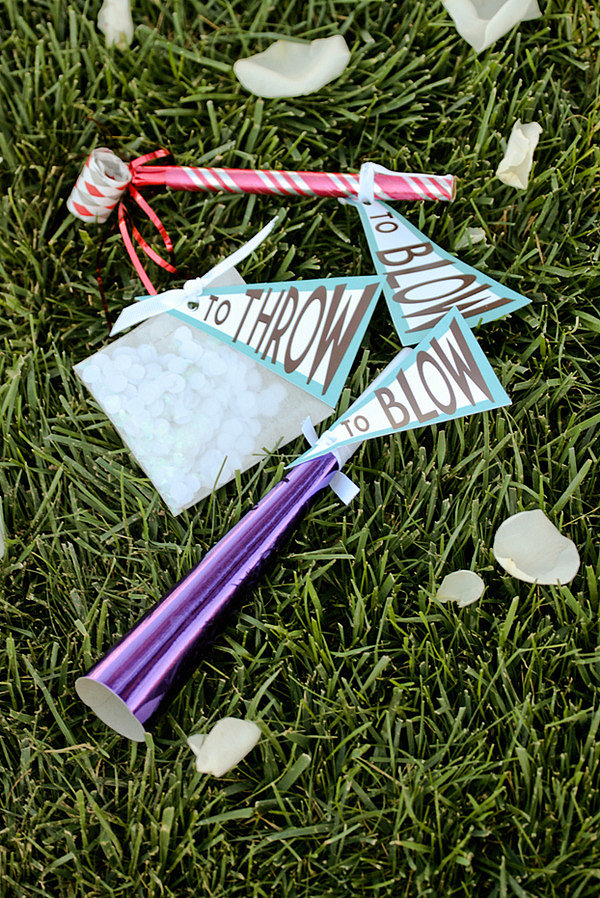 Pass out colorful horns for a fun way for guests to blow out confetti or rose petals.
Source: Style Me Pretty [21]
Confetti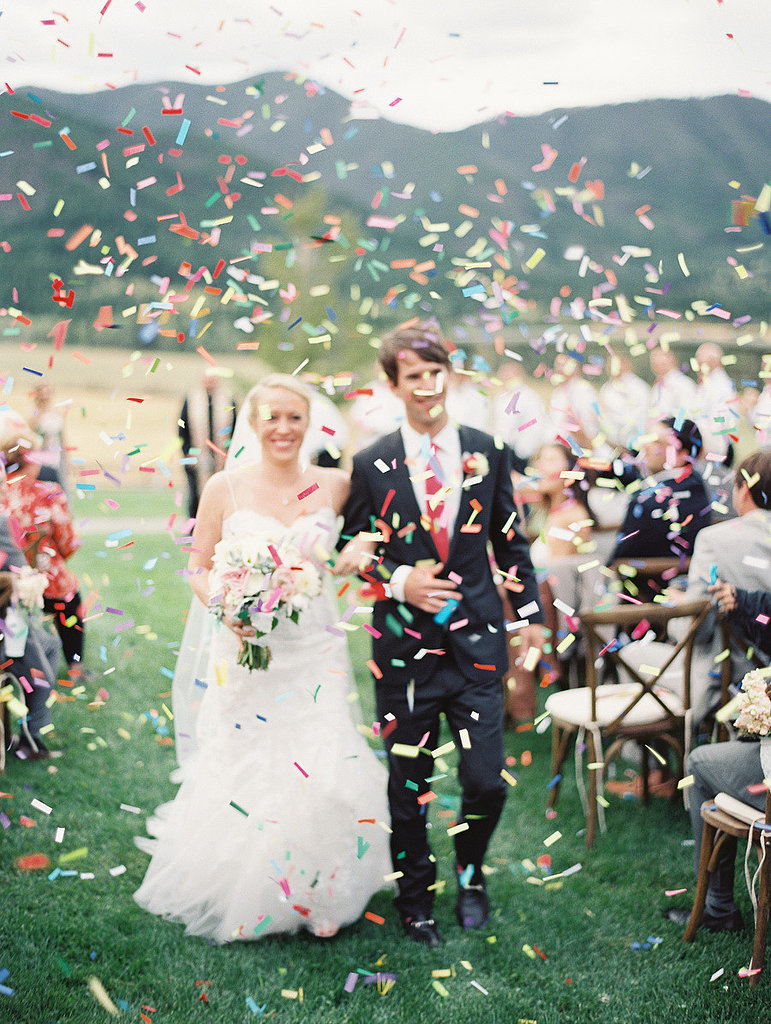 Multicolored paper confetti says "congrats" and "it's time to party!"
Photo by Jeremiah And Rachel Photography [22] via Style Me Pretty [23]
Rose Petals (With a Twist)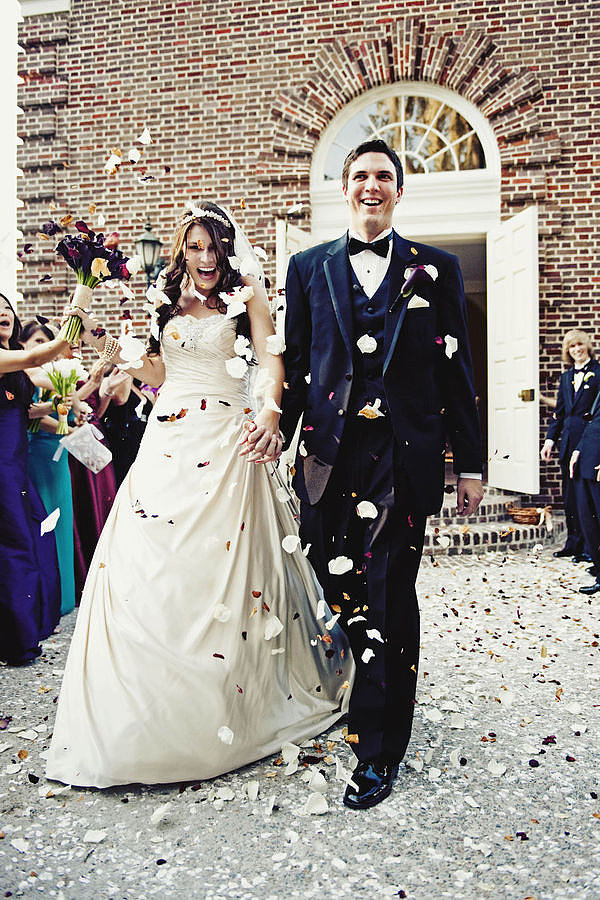 This bride had a unique spin on the rose petal toss. The petals came from a combination of fresh roses and dried roses her mom had collected over the years from bouquets she'd received from her husband.
Photo by Timwill Photography [24] via Style Me Pretty [25]
Lavender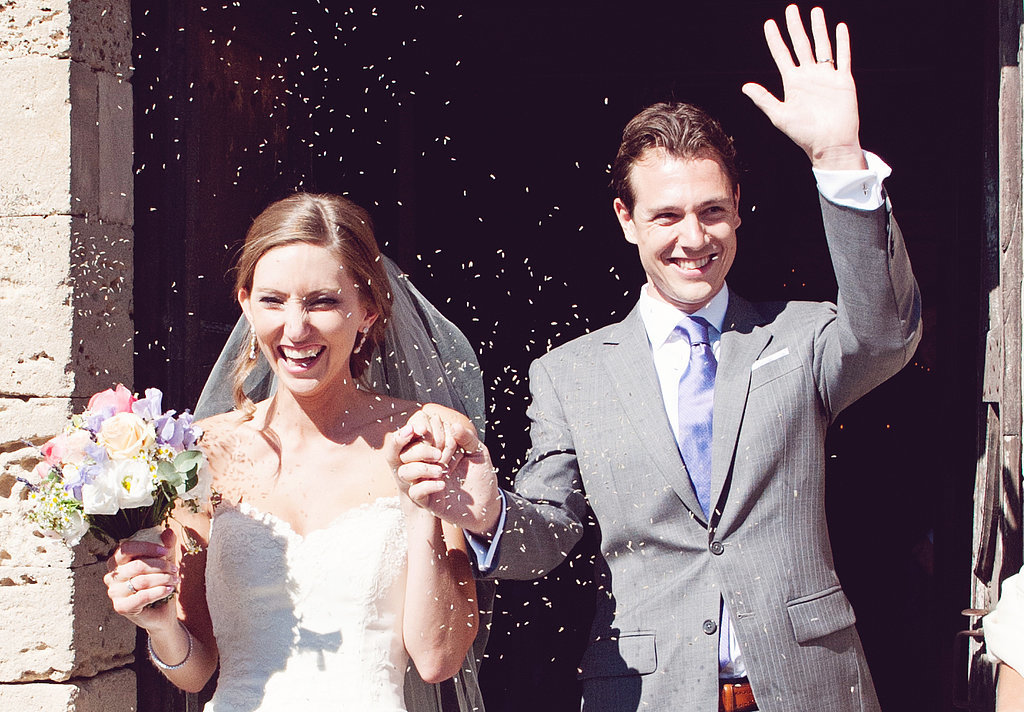 Tossing lavender, like at this wedding [26], is a sweet-smelling send-off.
Photo by Géraldine Lentzy-Vilmain [27]
Pom-Poms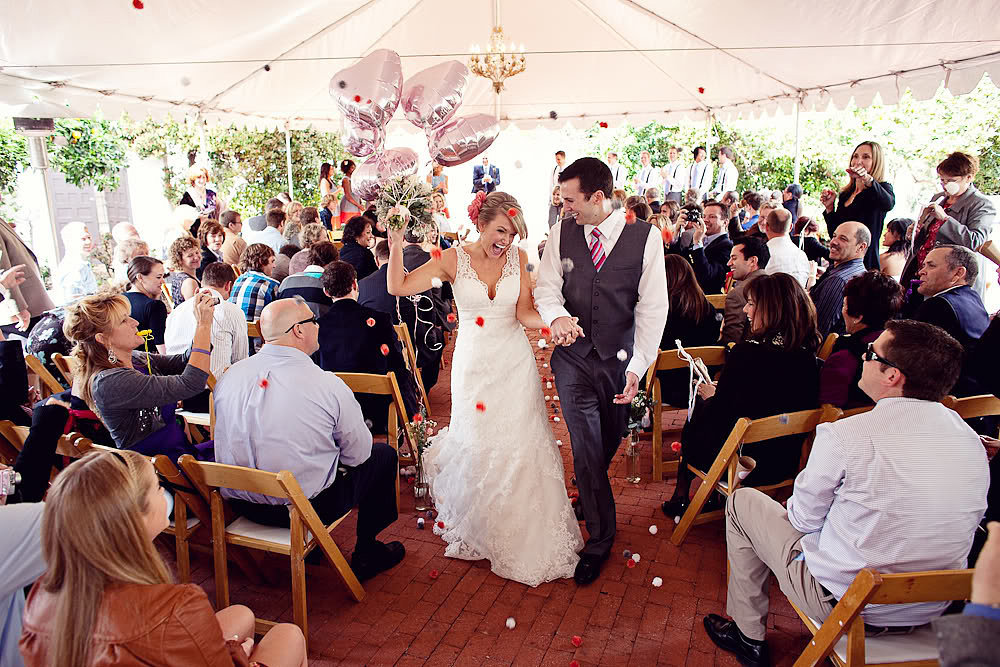 Hang a paper cone full of pom-poms on all the seats for a colorful and easy-to-clean-up alternative to rice.
Photo by He and She Photography [28] via Carter and Cook Event Co. [29]
Cowbells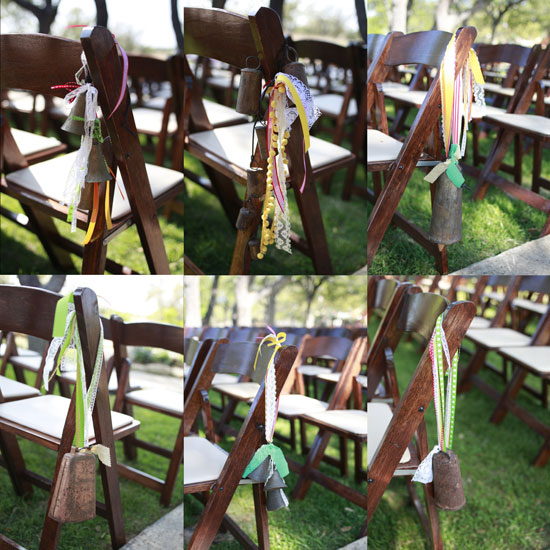 This bride hung her late grandparents' collection of cowbells from the seats for guests to ring as the couple headed back down the aisle. Such a great way to honor her grandparents.
Photos by Paige Newton Photography [30] via Green Wedding Shoes [31]
Kabuki Streamers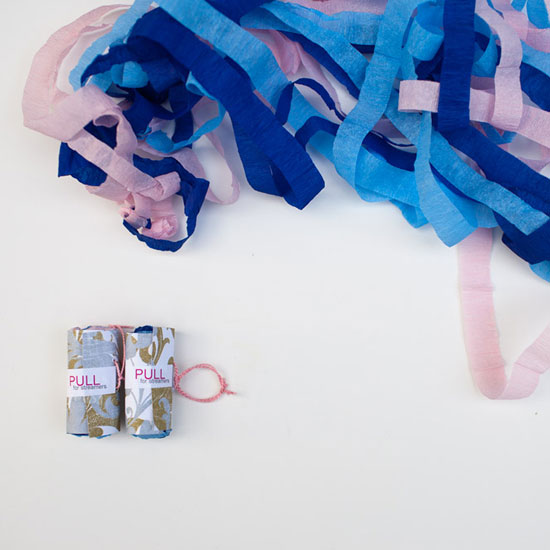 I love these DIY crepe streamers [32] — they are like paper fireworks!
Source: Project Wedding [33]
Ribbon Wands
Make your own DIY [34] ribbon wands in your wedding [35] colors for personalized wavers.
Photo by Float Away Studios [36] via Grey Likes Weddings [37]
Sparklers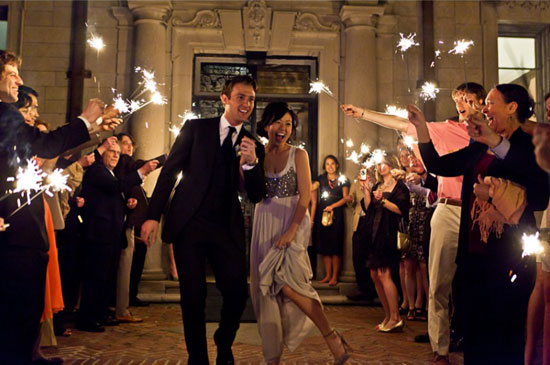 I love the romantic glow of sparklers. And for even more spunk, go with star- or heart-shaped ones!
Photo by Sweet Little Photographs [38] via Green Wedding Shoes [39]
Flags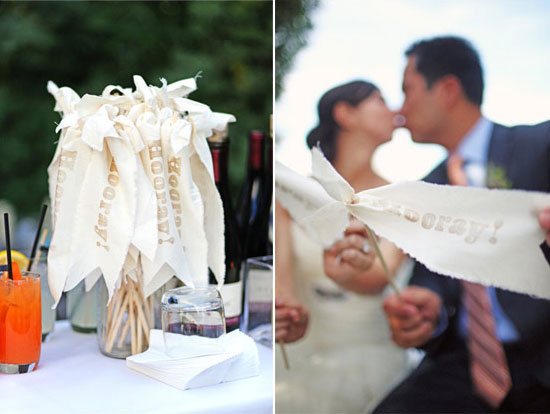 These hand-stamped fabric flags won't harm the environment, and they double as a sweet keepsake for the guests.
Photos by Max Wanger [40] via 100 Layer Cake [41]
Bubbles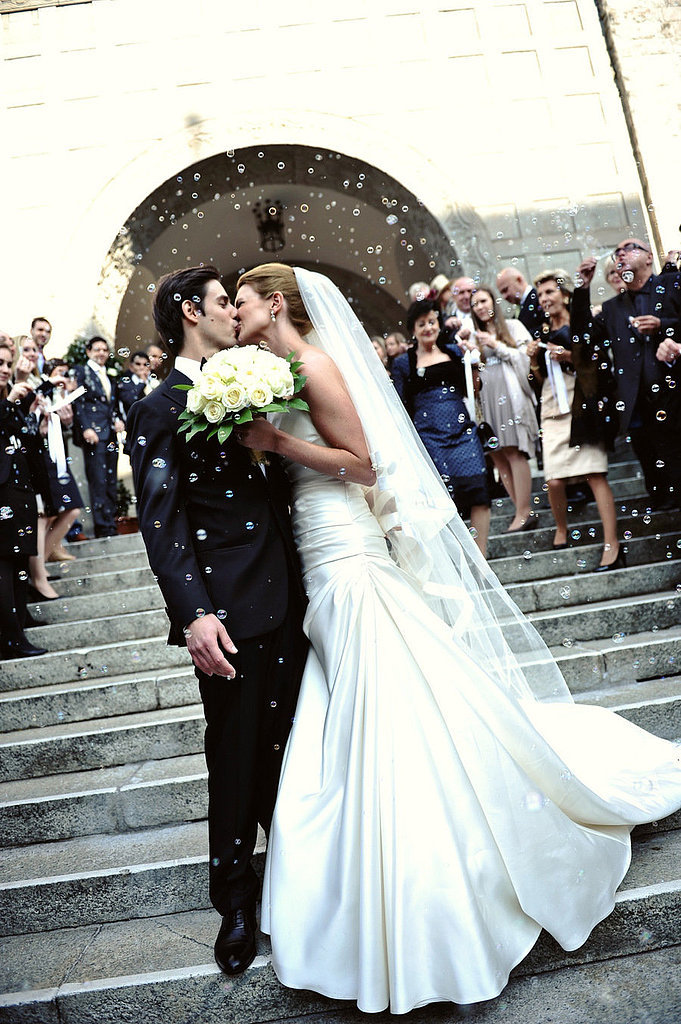 Have a basket of small bubble bottles available for the guests to lightheartedly send you off. They make for great photos, too!
Photo by Andrea & Marcus [42] via Style Me Pretty [43]
Big Gold Confetti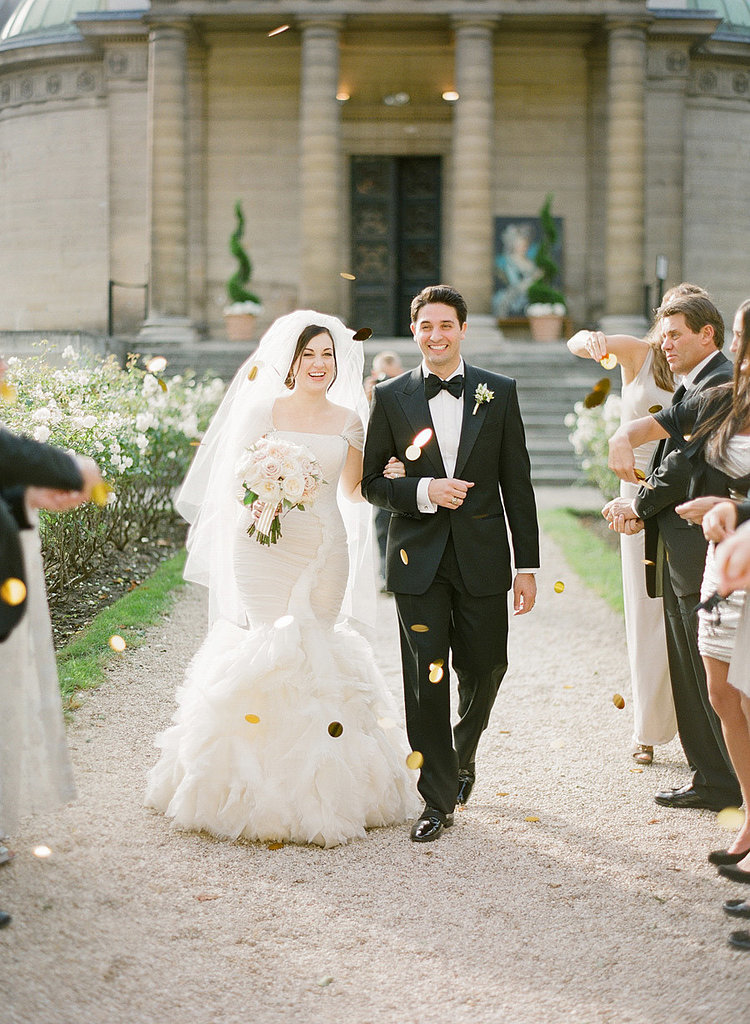 Who knew confetti could be so classy and glam?
Photo by KT Merry [44] via Style Me Pretty [45]