The rice toss originated as a way to wish the newlywed couple a good harvest, but there are so many other creative, fun, and bird-friendly ways to revamp the tradition. Here are 18 sweet, sentimental, and silly ideas for your guests to send you off after you and your new spouse say "I do." And share your own rice toss alternatives in the comments!
Bird Seed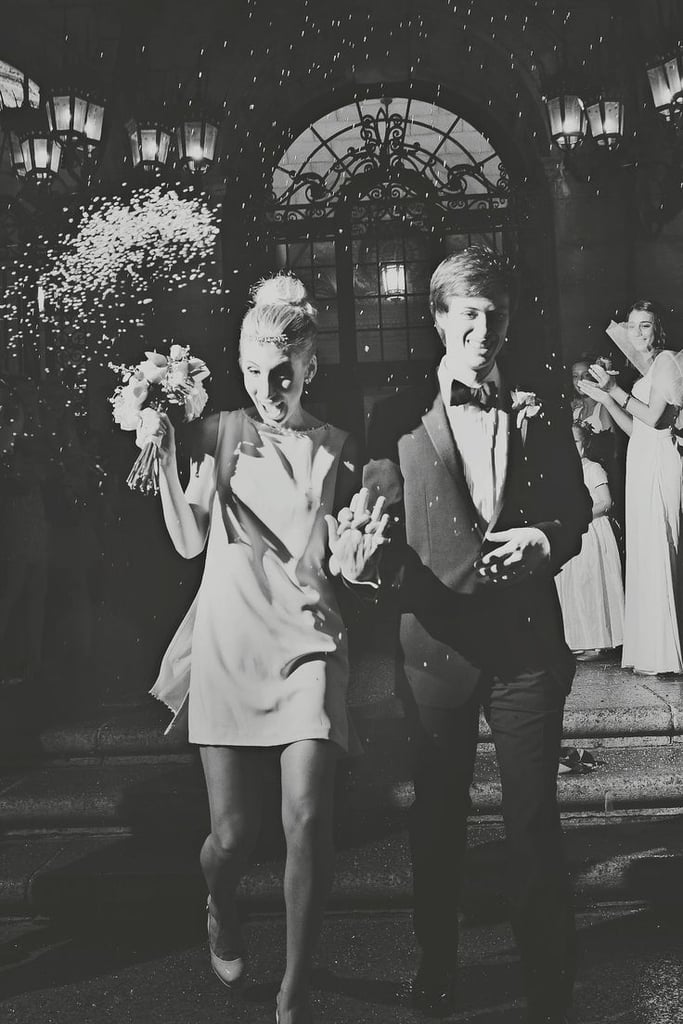 Bird seed is very similar to rice, but it's a great alternative that is safe for birds.
Rose Petals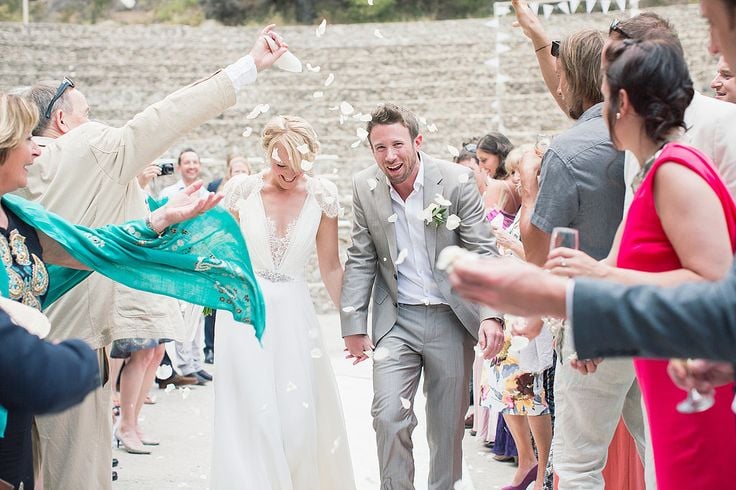 Rose petals are a sweet and simple alternative to the rice toss.
Sequin Wands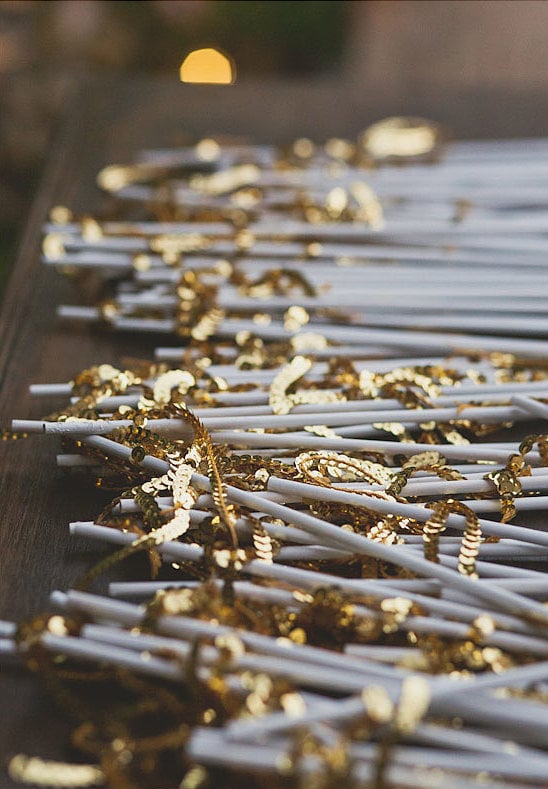 Your guests will have a blast waving sequin wands as you walk down the aisle.
Photo by EP Love [1] via 100 Layer Cake [2]
Sprinkles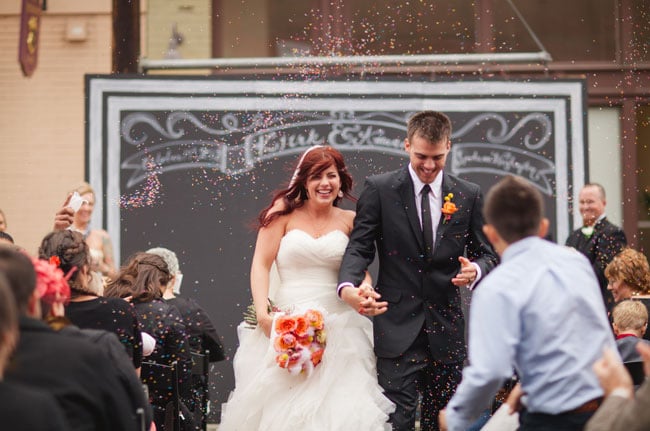 Make your return down the aisle candy-coated with sweet sprinkles for tossing.
Photo by Megan Robinson [3] via Green Wedding Shoes [4]
Poppers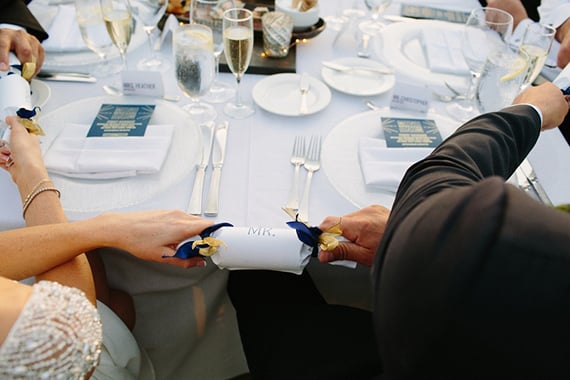 Make poppers for your guests to break open when you enter the reception.
Photo by Shane and Lauren Photography [5] via Green Wedding Shoes [6]
Flowers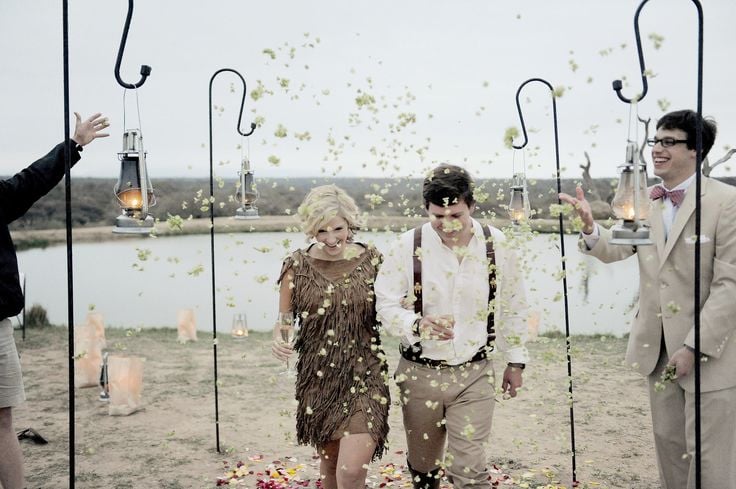 A beachy wedding [7] wouldn't be complete without sweet-smelling Plumeria flowers.
Glitter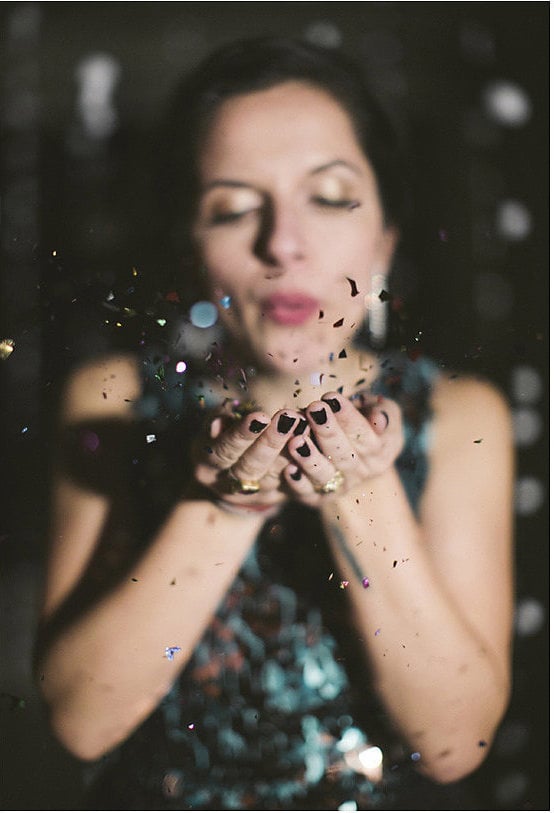 Add a touch of sparkle with bags of glitter for your guests to toss down the aisle.
Photo by Love Me Do Photography [8] via 100 Layer Cake [9]
Confetti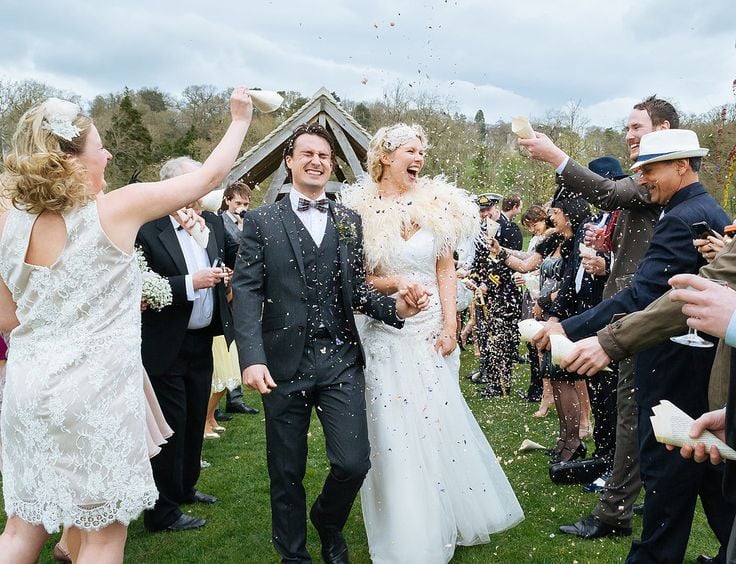 Multicolored paper confetti says "congrats" and "it's time to party!"
Butterflies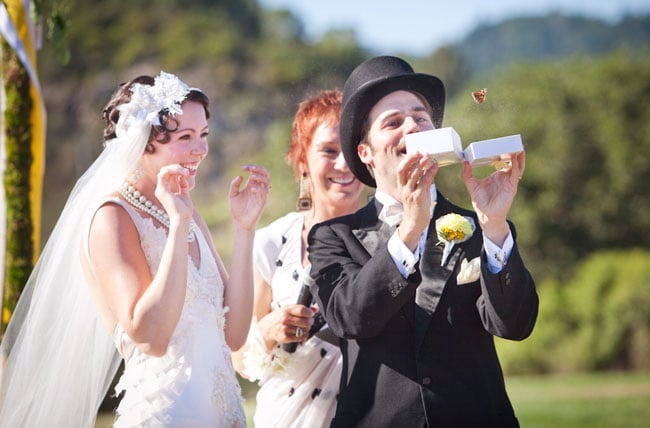 Releasing butterflies will be a memorable moment at your wedding [10].
Photo by Sabine Scherer Photography [11] via Green Wedding Shoes [12]
Lavender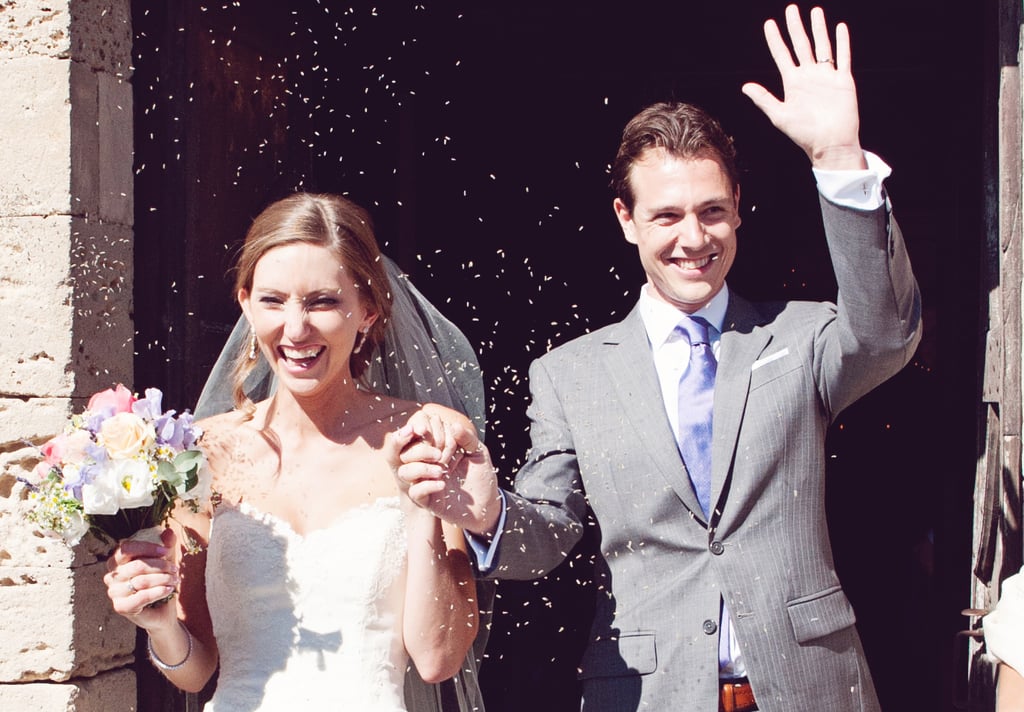 Tossing lavender, like at this wedding [13], is a sweet-smelling send-off.
Photo by Géraldine Lentzy-Vilmain [14]
Pom-Poms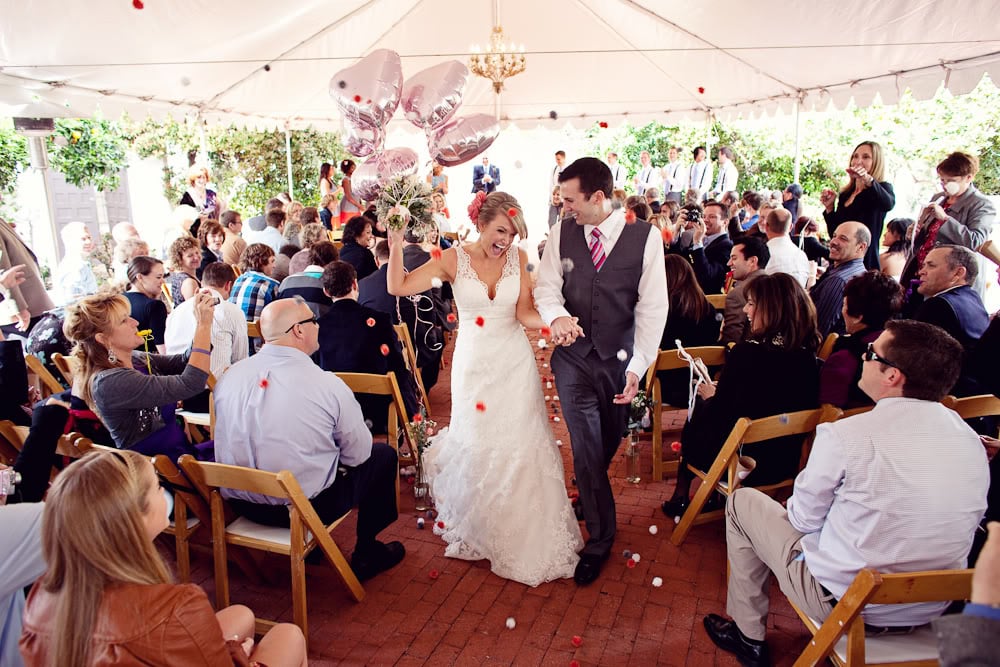 Hang a paper cone full of pom-poms on all the seats for a colorful and easy-to-clean-up alternative to rice.
Photo by He and She Photography [15] via Carter and Cook Event Co. [16]
Cowbells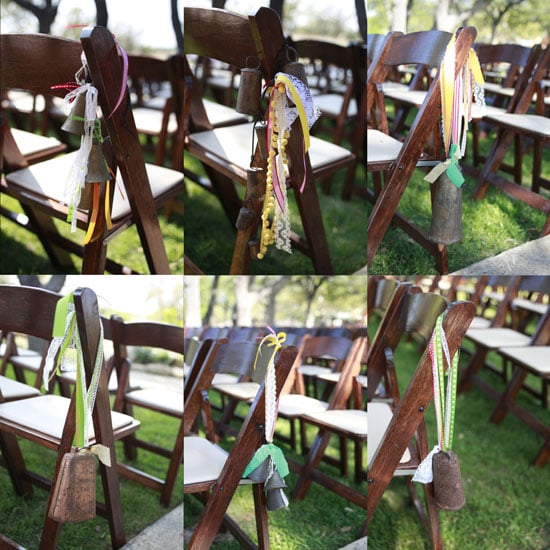 This bride hung her late grandparents' collection of cowbells from the seats for guests to ring as the couple headed back down the aisle. Such a great way to honor her grandparents.
Photos by Paige Newton Photography [17] via Green Wedding Shoes [18]
Kabuki Streamers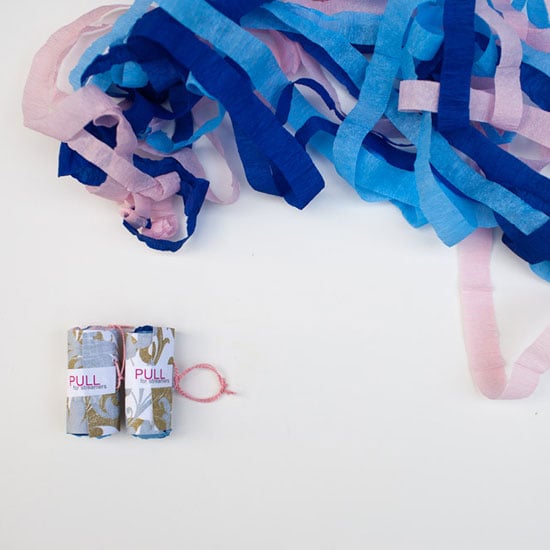 I love these DIY crepe streamers [19] — they are like paper fireworks!
Source: Project Wedding [20]
Ribbon Wands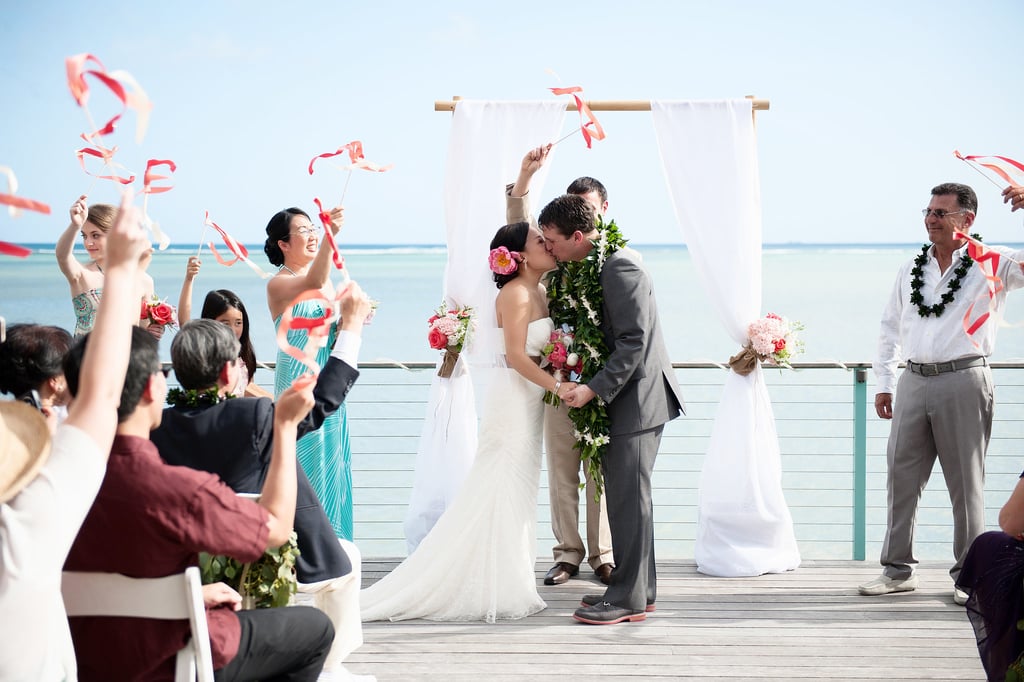 Make your own DIY [21] ribbon wands in your wedding [22] colors for personalized wavers.
Sparklers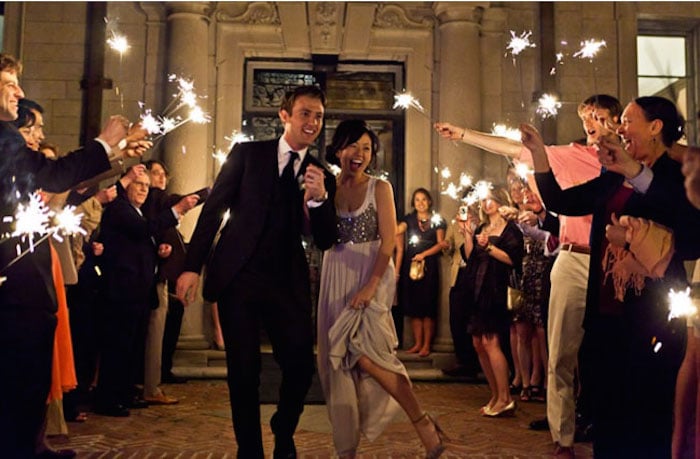 I love the romantic glow of sparklers. And for even more spunk, go with star- or heart-shaped ones!
Photo by Sweet Little Photographs [23] via Green Wedding Shoes [24]
Flags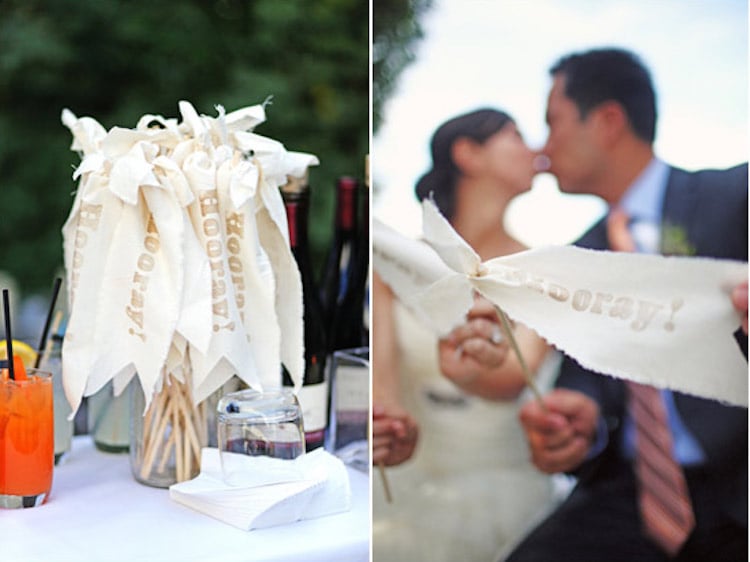 These hand-stamped fabric flags won't harm the environment, and they double as a sweet keepsake for the guests.
Photos by Max Wanger [25] via 100 Layer Cake [26]
Bubbles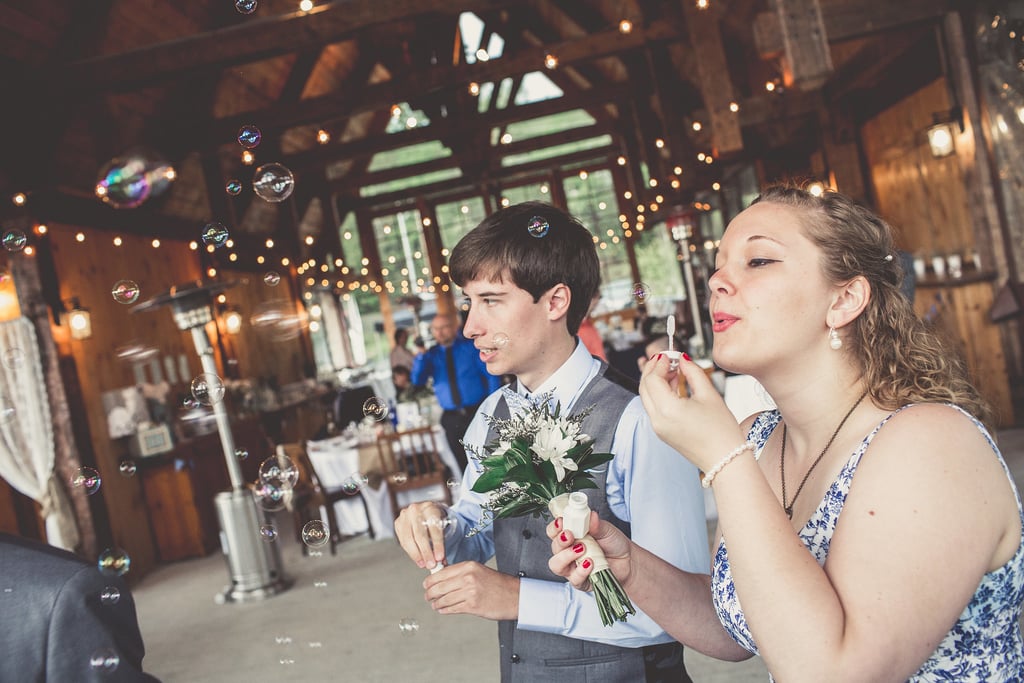 Have a basket of small bubble bottles available for the guests to lightheartedly send you off. They make for great photos, too!
Oversized Confetti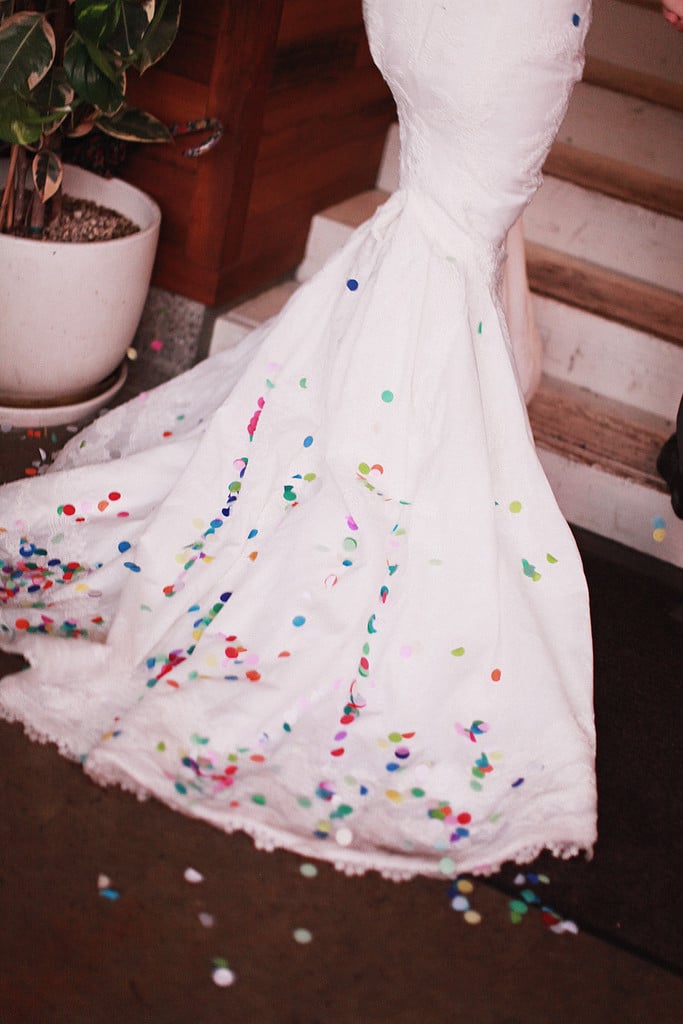 Big circular pieces of confetti are so whimsical and fun!