I've spoken to a lot of wedding [1] professionals this year about 2014 trends. And while they've talked about what's fresh in the industry, they've also mentioned some "outdated" wedding trends that are coming back around. So before you giggle over the look of an '80s wedding [2], check out this year's most surprising throwbacks — straight from the experts!
Source: Getty [3], Brandi Smyth Photography [4] via Style Me Pretty [5]
Then: Stephanotis
Stephanotis, which look like little fake white flowers, were the It bloom for '80s wedding [6] bouquets.
Source: Flickr user spilltojill [7]
Now: Stephanotis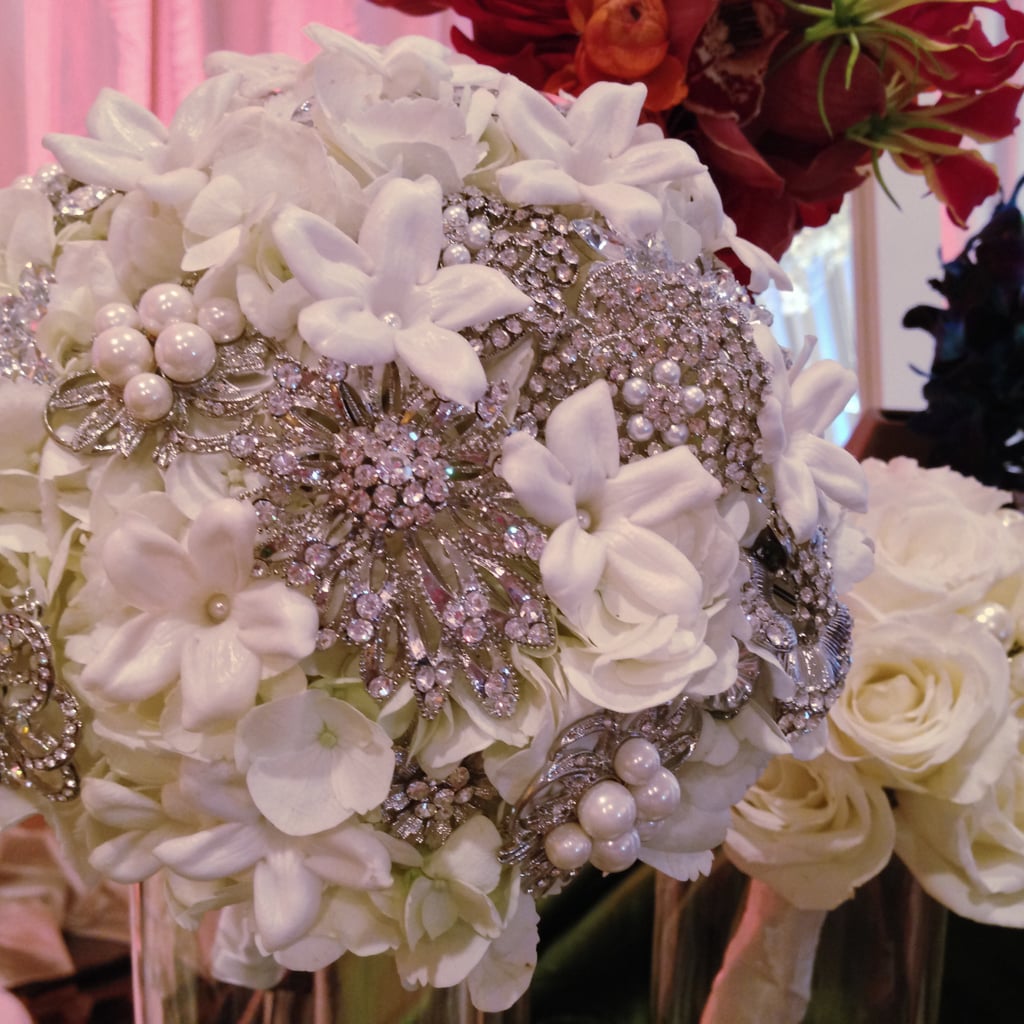 Ariel of Floramor [8] told me that Stephanotis is coming back after being popular in the '80s.
Then: Plated Dinners
Formal plated dinners were popular at weddings back in the day.
Source: Flickr user jcapaldi [9]
Now: Plated Dinners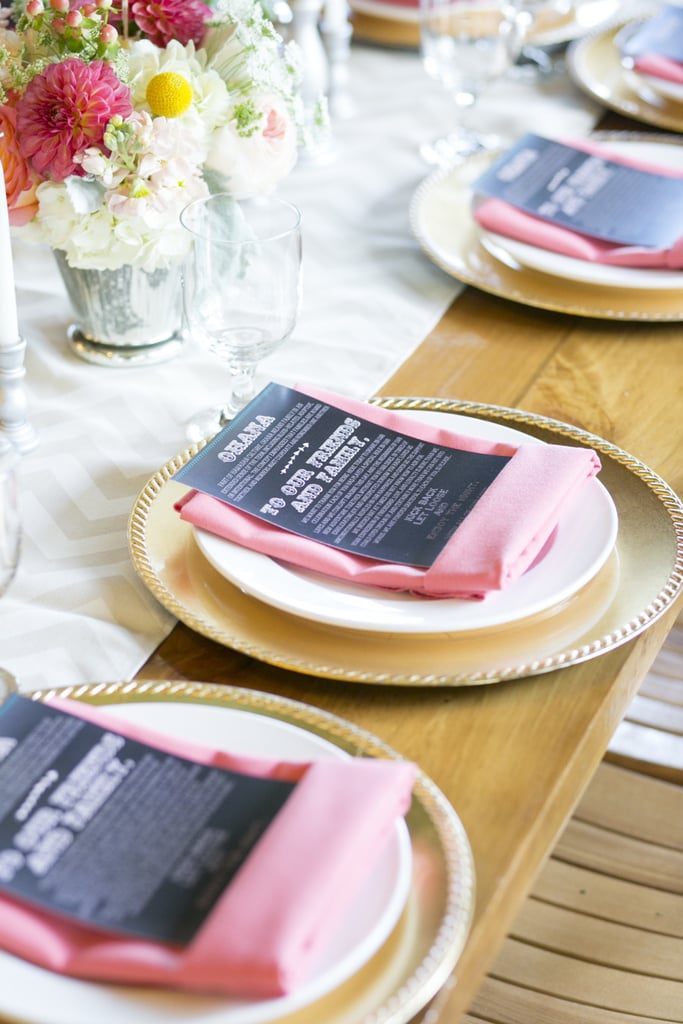 Allison of Engaged and Inspired [10] shared that after the popularity of family-style dinners in recent years, she's seeing more catered weddings. "Now, almost every wedding [11] I'm doing out of the 24 I'm doing [this year] are plated," she said. "I've been hearing that from several different caterers. Everyone wants plated now."
Photo by Lindsay Flanagan Photography [12] via Style Me Pretty [13]
Then: Modest Bridal Gowns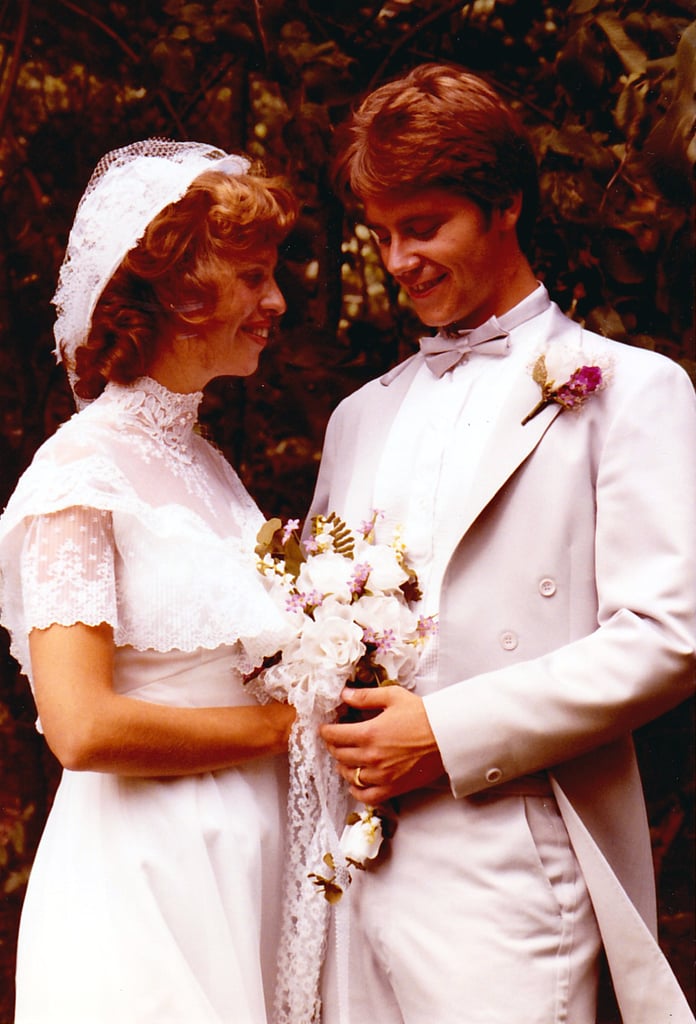 Whether they had poofy sleeves, long sleeves, high necks, or lace overlay, '80s wedding [14] dresses had a lot of fabric covering the skin.
Source: Flickr user bk1bennett [15]
Now: Modest Bridal Gowns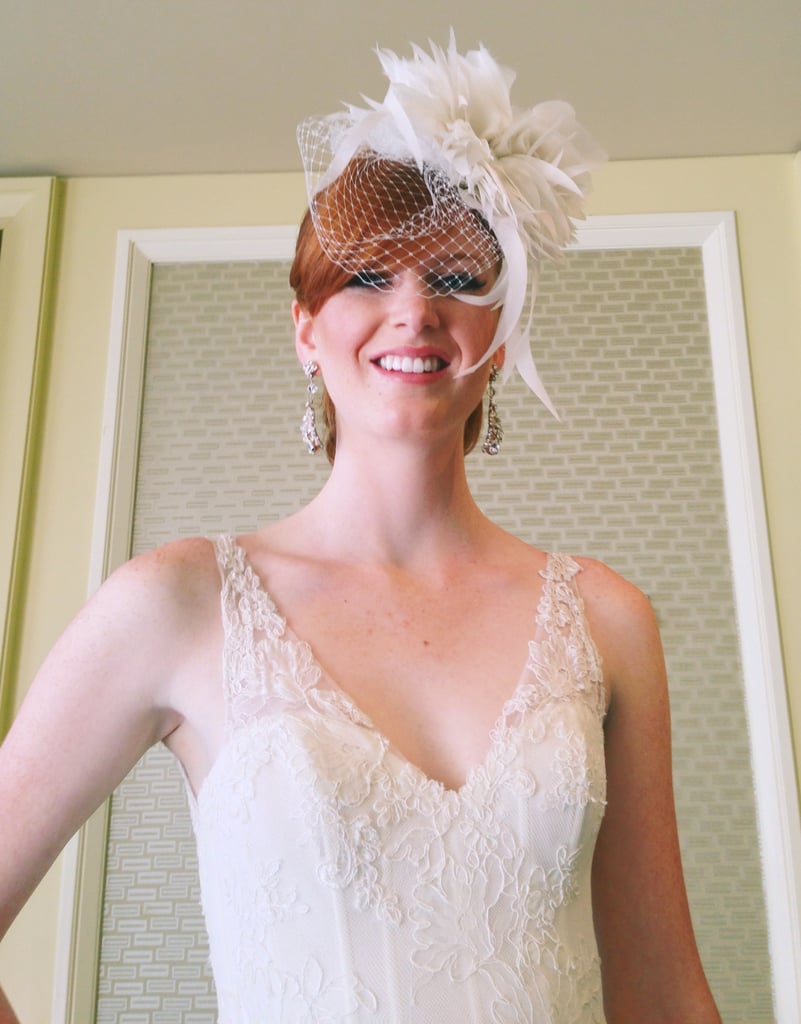 After many years of popularity at modern weddings, strapless may be on its way out. Kate Middleton's long-sleeved gown is still inspiring brides three years after the royal wedding [16], says bridal dress designer Jin Wang [17]. Modesty done in a classic, beautiful way is popular. "It can stil be sensual; this is not your grandmother's gown," she said. Another perk to straps and V necks coming back into fashion? They add visual interest in close-up photos compared to the bare look brides tend to get in strapless gowns.
Then: Traditional Bridesmaid Dresses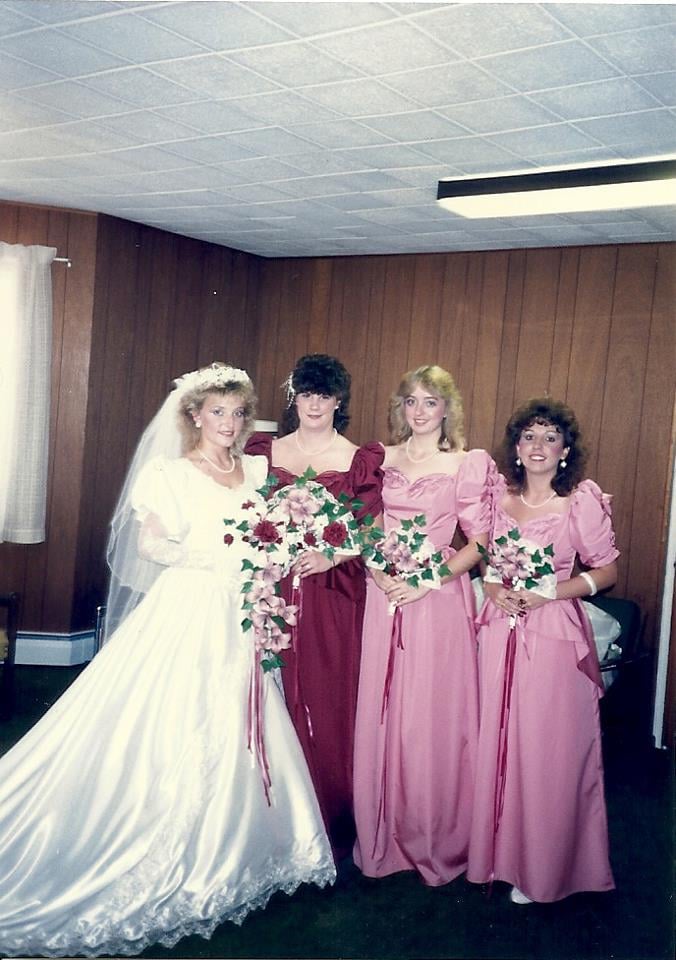 Bridesmaids dresses of the past were matchy matchy and rarely different colors (unless it was to differentiate the maid of honor).
Source: Flickr user nhsalumni [18]
Now: Traditional Bridesmaid Dresses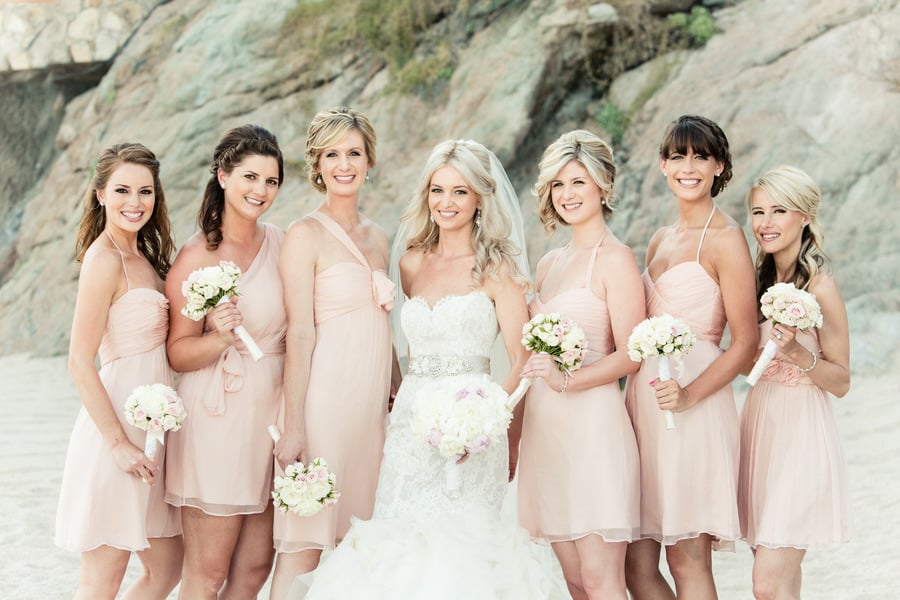 Allison says that after all the mismatched, nonbridesmaid-y dresses over the years, things are taking a turn toward the more traditional. "I'm seeing a lot more [classic] bridesmaids dresses, because I think everyone is trying to be different, but they're going backward without even realizing it," she notes.
Photo by Amy Bennett [19] via Style Me Pretty [20]
Then: Cascading Bouquets
Who could forget Princess Diana's extravagent cascading bouquet at her 1981 wedding [21] to Prince Charles? Bouquets of the '80s were all about the wow factor.
Now: Cascading Bouquets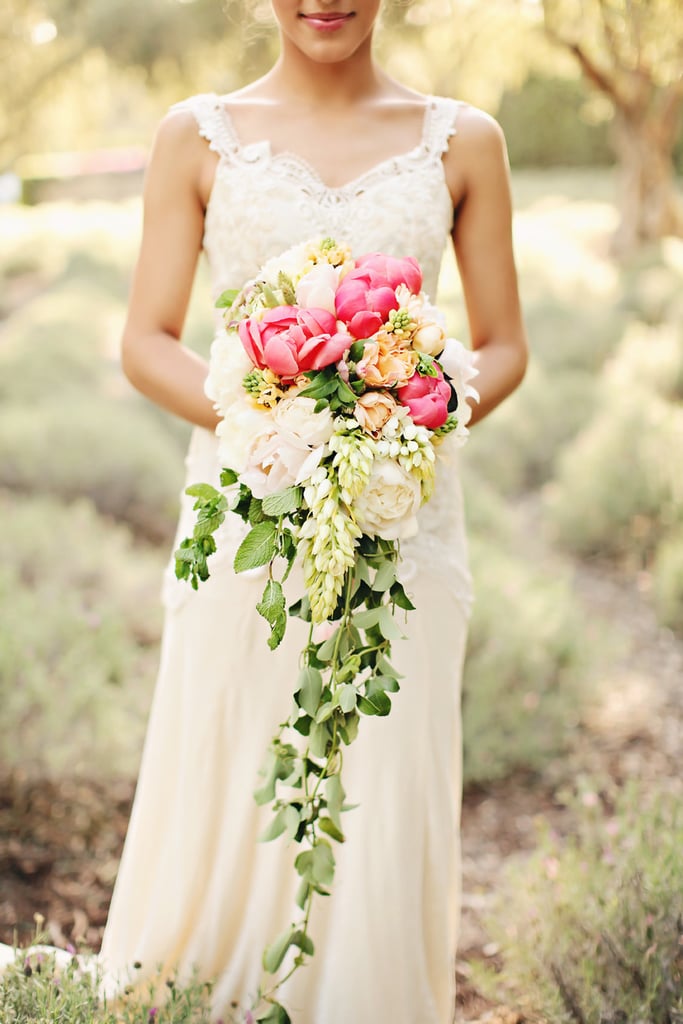 We've seen a lot of small bouquets over the years — and even some solo flowers or nonflower bouquets — but Ariel told me that cascade is coming back. Flowing florals hanging off the arm are romantic and natural, a fresh twist on the more stuffy, over-the-top cascading bouquets of the past.
Photo by Brandi Smyth Photography [22] via Style Me Pretty [23]
Then: Fondue
Fondue was popular in the '60s and '70s, and with the invention of the fondue fountain, it became a popular wedding [24] dessert in the early '90s.
Now: Fondue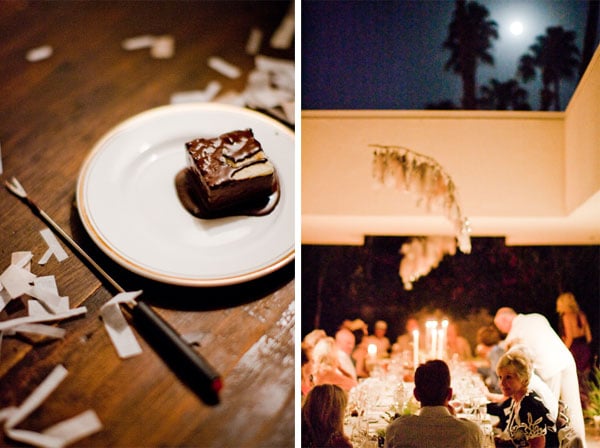 While it may seem outdated, fondue is making its way back to weddings, says Rebecca of Be Hitched [25]. She told me she's seeing savory fondue bars with funky vegetables, unique breads and cheeses, and various dipping accoutrements. And for dessert, chocolate fondue with Rice Krispies balls, brownies, and sprinkles to top things off.
Photos by Nancy Neil [26] via Once Wed [27]