ADVERTISEMENT ( more slides)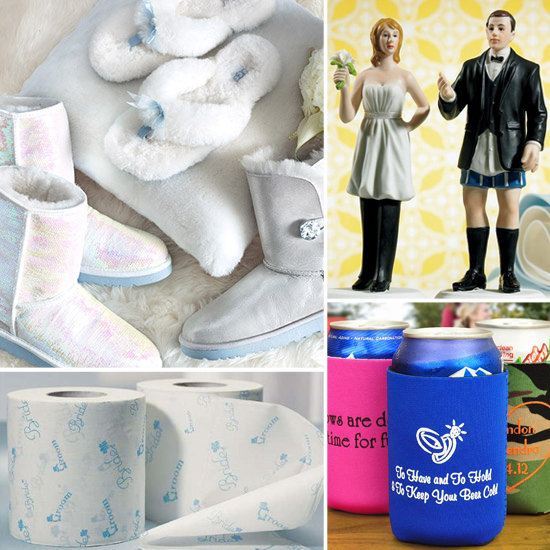 1
Weigh in on These Weird Wedding Products
We thought we'd seen everything when it came to types of wedding-related goods, but apparently not! For Winter brides looking to stay cozy on their big day,
Ugg Australia has released a wedding collection
. We never thought we'd see wedding Uggs, but then again, we were also surprised to see
wedding Toms
. But as weird as the sheepskin bridal shoes may seem, they are far from the strangest wedding product out there. With toilet paper or beer koozies, companies have gotten very creative with their wedding paraphernalia. Check out these offbeat gifts, decorations, and accessories and tell us: do you find them funny and festive, or just plain tacky? Weigh in now!