What Is Your Favorite WTF Moment of 2009?
What Is Your Favorite WTF Moment of 2009?
Like us on Facebook
The first half of 2009 was nearly devoid of major WTF moments, but things kicked off when Mark Sanford, the governor of South Carolina, went missing in June. After he was found in Argentina with his lover, he gave an emotional speech and just last week his wife filed for divorce. In September, Kanye West jumped onto the VMA stage, right as Taylor Swift began her speech for winning Best Female Video, and said Beyonce should have won. Awkward!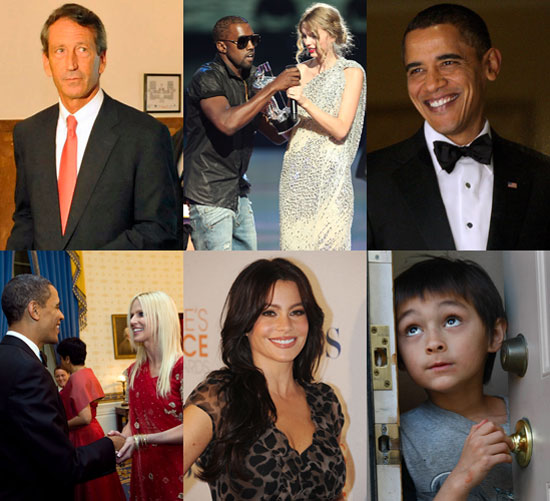 In October, the big headlines were a runaway balloon and the Nobel Peace Prize going to Barack Obama, as he's about to move more troops into Afghanistan. Then Modern Family's Sofia Vergara made a rape joke on The View, and a couple crashed the White House State Dinner in November. WTF!
(Don't forget to check out the rest of our Best of 2009 coverage and add your own favorites in our Best of 2009 group!)