Are You a Sports Fan?
Like us on Facebook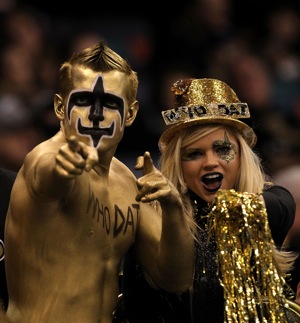 Happy Super Bowl Sunday! When it comes to football's biggest day, women typically have the reputation as enjoying everything about a Super Bowl party except the actual game.
That's not so for me. I grew up watching my favorite team play every Sunday with my dad and when a game comes on, I still know more about the obscure rules than some of the guys I might be with. Now that I'm older, I keep up with professional sports less, but that might have more to do with the fact that the my hometown teams aren't so good anymore. Are you a fan of professional sports, or will you be avoiding the game today?