Stuck in line at the bank, waiting for a table at a crowded restaurant or sitting in traffic with your tots? Parents often find themselves fumbling for something to occupy their youngsters. But all they have to do is grab their iPhone [1]. An ever-growing number of applications geared toward lil ones are offered for a few bucks and may distract them for a matter of minutes. From apps that are time-passers to those that are educational, take a look at our favorite ten tot-friendly iPhone apps.
Animal Sounds Machine ($1)
Get ready for the animal brigade! With Animal Sounds Machine [2], lil ones can hear the noises made by 20 of their favorite creatures.
ABCWheels ($2)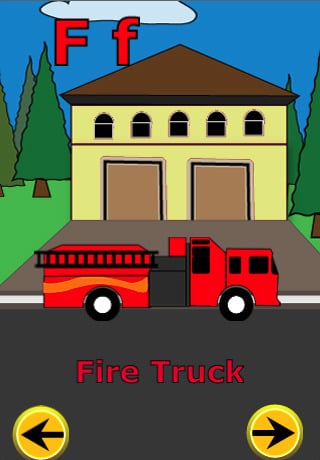 ABCWheels [3] allows tots to learn their ABCs with images of vehicles. Each letter of the alphabet is paired with a vehicle. When the vehicle appears, the letter and vehicle are said aloud.
Lil' Pinata ($1)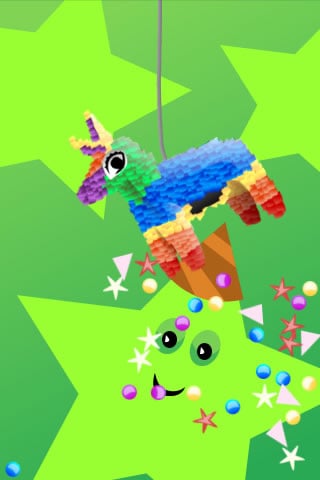 What kid doesn't love going at the pinata at her friends' birthday parties? Lil' Pinata [4] allows tots to "open" the pinata by touching it and then "grab" all of the candy and toys that fall out. Once the game is over, youngsters can restart it by simply shaking the iPhone or touching the screen again.
ToddlerPhoneNumbers ($5)
Help your preschooler practice his counting skills with ToddlerPhone Numbers [5], a set of three educational games that teach counting skills and numeral recognition. Available in both English and Spanish, the app offers an animated reward sequence to help hold children's attention longer.
Bubbles ($1)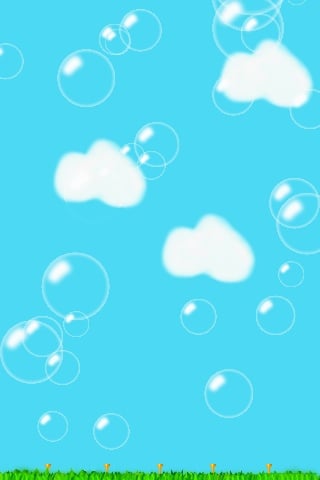 Pop the bubbles as they float into the air with the Bubble [6] app. Regardless of which way the phone is held, the bubbles float to the top and tots can continue to pop away.
Bubble Snap (Free)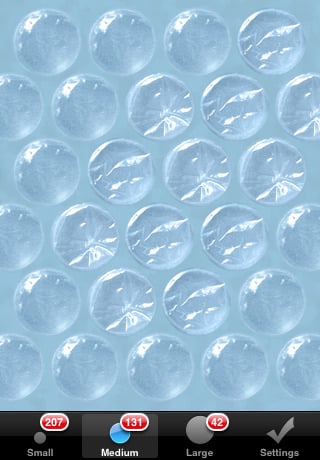 With Bubble Snap [7] lil ones can partake in the favorite activity of of all ages: popping bubble wrap. By simply touching the screen, the bubbles pop, making an authentic sound. When the last bubble has been burst, new ones appear.
Cowbell Plus ($2)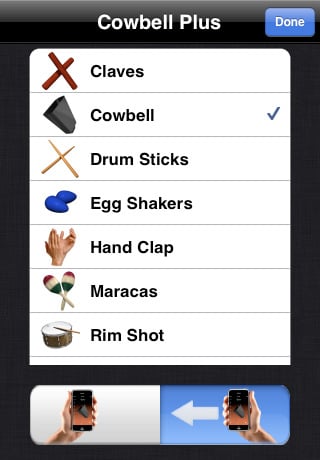 Kids love noise and the Cowbell Plus [8] allows them to choose from 22 instruments to make music. They can tap the screen or shake the phone to make sound. High-quality cowbells, sleigh bells and clapping hands add interest.
Scribble (FREE)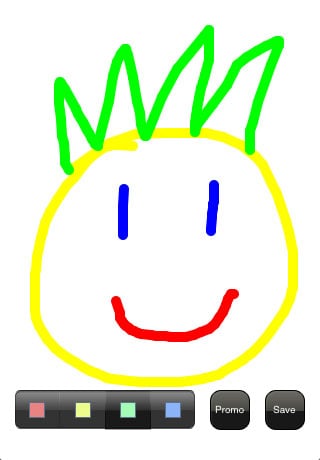 geeksugar [9] first showed us Scribble [10] last year and we were hooked. The simple scratchpad can be used for drawings, games of hangman or even practicing letters and numbers.
Original Peter Rabbit by Beatrix Potter - Talkie Book ($1)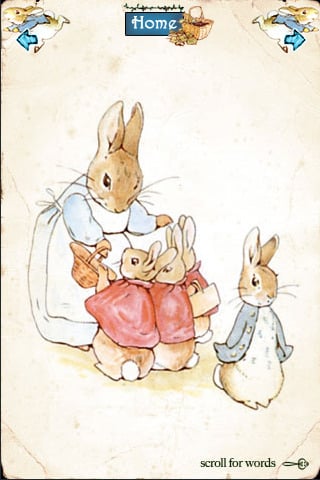 When your non-reader is craving a book, but you are unable to read to her — your iPhone can fill in and turn pages for you. Peter Rabbit by Beatrix Potter [11] is an audiobook for tots. Using images from the book, the story of Peter Rabbit is told in a relaxed voice that should keep kiddos entertained.
Preschool Adventure ($1)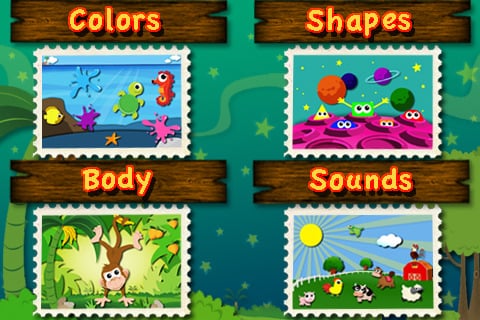 With four activities, Preschool Adventure [12] offers enough games to keep your tot occupied for more than a few minutes. Each game – colors, shapes, body and sounds – offers images and sounds to help your toddler learn new vocabulary.
Vehicles Sound Machine ($1)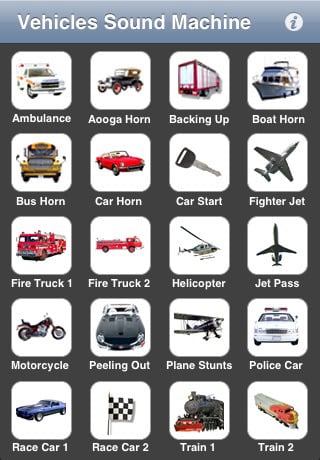 For the truck loving tot, Vehicles Sound Machine [13], offers 20 different sounds from an ambulance to a fire truck and a boat horn to a jet plane. For added fun, the sounds can be played together to create a symphony of vehicle music.