Halloween [1]'s focus may be on a youngster's costume [2] and the candy he gathers as he makes his way through the neighborhood, but that doesn't mean the party can't start early with some tasty treats.




From school-sponsored bashes to kiddie soirees, Halloween parties offer lil ones another opportunity to show off their costumes and indulge in some sweets to kick off the spooktacular holiday. And if you're planning a haunted house party you'll want simple sweet treats that wow the entire crowd. Be inspired by 12 delicious Halloween treats we've whipped up in the name of the candied holiday.
Monster Candy Eyeballs
I know it is only a short while before my lil ones come home with bags of treats, so I wanted to try to make my own candy! Epicurious had a great recipe for a frightful version of buckeye candy; traditionally it is a peanut butter ball that is then coated in a thin layer of chocolate. With a little creative dunking and a bag of M&M's, these candies are transformed into a spooky, yet, scrumptious monster eyeball.




Get the recipe here [3]!
Goblins, Ghosts and Spider Cupcakes, Oh My!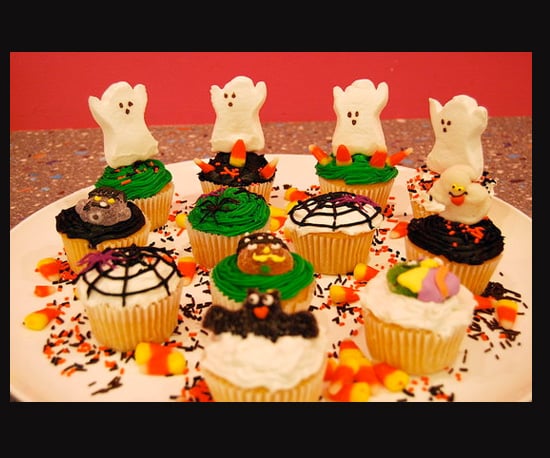 It's time to get spooky in the kitchen! Most everybody loves a cupcake and boy have we got some haunted frosted tops that will make wee ones squeal! Though the creepy cakes may look tough to tackle, these deliciously lil devils are a cinch to make and the youngsters can easily give a helping hand.




Check out our decorating guide here [4]!
Haunted Houses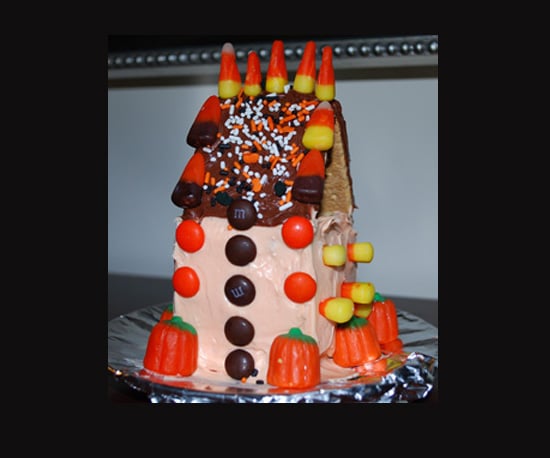 Who's afraid of the haunted house on the corner? Not your lil one if he helped create it! Take cookie decorating one step further when you offer wee ones the opportunity to create their own spooky houses filled with sweet treats.




Check out our guide here [5]!
Twilight-Themed Fete? Make Rice Krispies Apples!
These pretty apples are the perfect treat for an educator, and a ripe sweet for a Twilight-themed fete!




Check out our guide [6]!
Trick or Treat Lollipops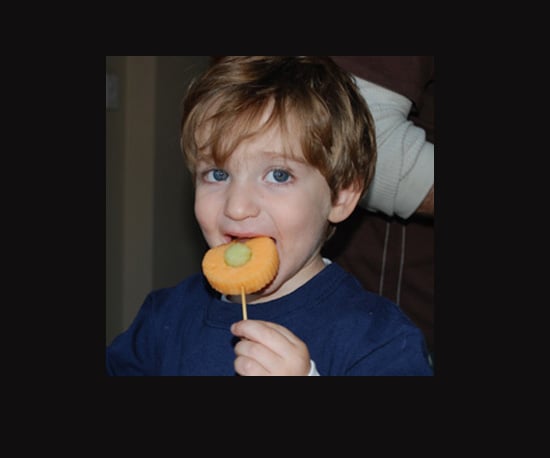 Halloween may be all about the costumes and candy, but that doesn't mean you can't trick kids with a treat that's healthy too. Take an all-time childhood favorite – the lollipop – and convert it into something that will fill trick-or-treaters up with necessary nutrients.
Take a selection of firm fruits like watermelon, cantaloupe and pineapple and cut them into thick slices. Then using cookie cutters cut them into fun shapes, filling holes in one slice with smaller pieces from other fruits like blueberries, grapes or strawberries. Place bamboo skewers into the pieces to create fruit lollipops that lil ghosts and goblins can't keep their hands off of throughout the party.
Sparkly Cookies on Sticks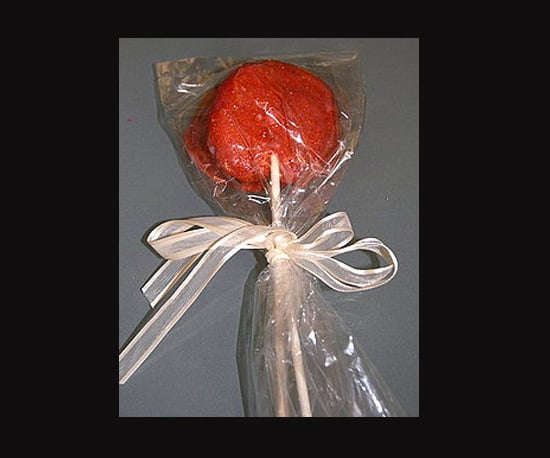 If your little goblins won't be satisfied with fancy fruit lollipops [7], indulge their sweet tooth by making small sugar cookies on sticks.
These simple treats are easy to make and don't require a fancy production line. Just bake your favorite sugar cookies from scratch or a pre-made batter [8] and impale round dough with lollipop sticks (can be found at a party or gourmet store) before they are baked. Ice with a simple sugar icing and decorate with sparkles or candy corn. If you're feeling adventurous ask your lil helpers to turn the cookies into pumpkins by drawing funny faces with candy or black cookie icing.




Here's a list of everything you'll need to make them [9]!
Wicked Witch Cupcakes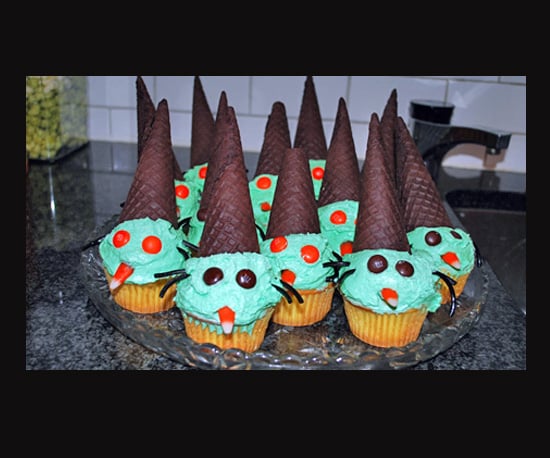 With some inspiration from Martha Stewart [10], a platter of wicked witch cupcakes is more likely to put a smile on a wee one's face than frighten him.




Check out our guide to decorating your wicked treats [11]!
Picture Perfect Pumpkin Treats
The possibilities of Rice Krispies treats are endless when mama's got food coloring, candy and gloves at her disposal. Take a platter full of these delectable delights in for the classroom Halloween soiree and mama will be the toast of the tots.




Check out our recipe [12]!
Jack-O'-Lantern Pumpkin Pancakes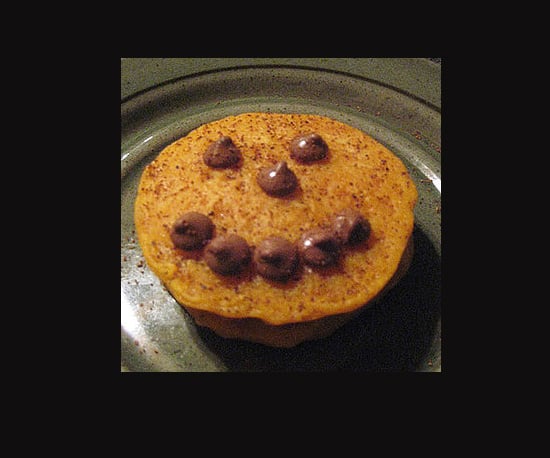 Trying to trick your children out of sweet and fancy treats like Goblins, Ghosts and Spider Cupcakes [13]?
Add a little festive flare to their breakfast by making pumpkin pancakes! Not only is pumpkin a great source of beta-carotene, vitamin C, and potassium [14], but a sprinkle of cardamom will help aid the digestive system [15].




Check out our recipe and decoration guide [16].
Marshmallow Sprinkle Skulls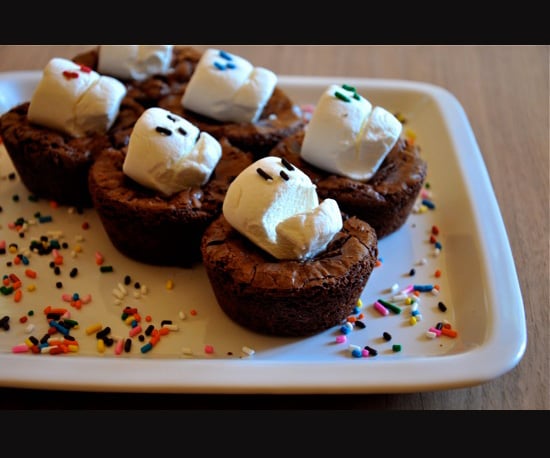 I was thrilled when I found these simple and adorable marshmallow skulls – a perfect decoration for a Halloween baked good. With only a bag of marshmallows, color sprinkles and a knife, I turned a regular marshmallow into a spooky skull. They're easy to make and easy on the eyes.




Get the recipe here [17].
Jell-O Jiggler Jack-O'-Lanterns and Bats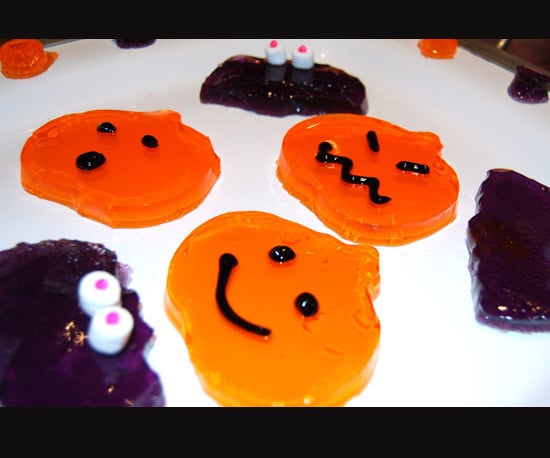 Tired of the same ol', same ol'? Almost every Halloween soiree is guaranteed to offer up candy and caramel covered apples. Take the opportunity to serve up something refreshing, fun and super easy to make. Whip up some Jell-O jigglers in festive colors and shapes. Tots will get fired up to offer a helping hand and mama will delight in the easy clean up and simple recipe.




Get the recipe here [18].
Ghost Lollipops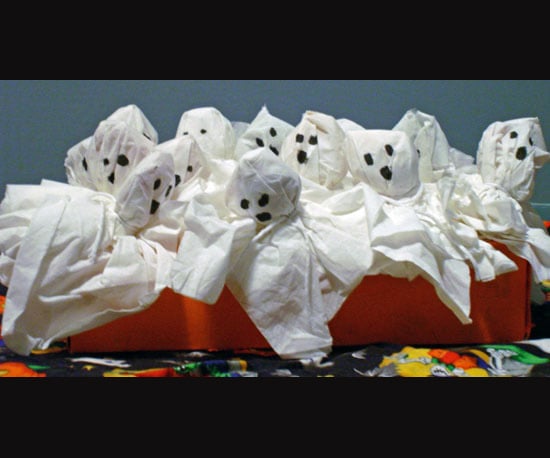 If you're looking for an earth-friendly treat that may cause a bit of fright go with ghost lollipops. Toddlers love projects so enlist your lil ones help in wrapping each individually wrapped organic sucker in a sheet of recyclable tissue. Tie it off just under the candy with a piece of string, ribbon, twine or raffia found around the house. Then have your child use a black pen to decorate the flying friends' faces with good or ghastly expressions.