The first year of your child's life is amazing — little ones transform in size and abilities at remarkable rates, and next thing you know they're already in grade school! It's only natural that moms hold onto special items to remember the first few years. From a first set of cowboy boots to birthday newspapers, here are 20 mementos moms are very glad to have kept.
Source: Shutterstock [1]
A Treasured Stuffed Animal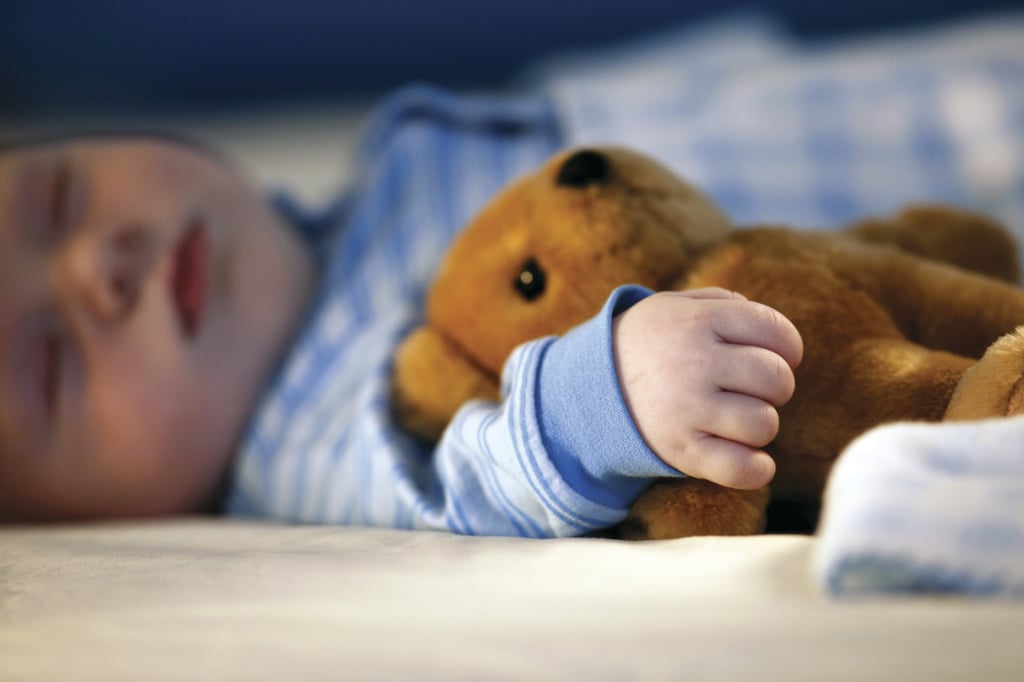 "My fifth son was born at 30 weeks so I had a teddy bear I put in the car seat to measure the straps before I brought him home and I remember putting him in the seat and it was still too big. Lol. So I saved the teddy so he can see how small he was [2]." — Kimberly K. via Facebook [3]
"My daughter is still young but she has a stuffed cat she has carried around for almost three years [4] now. He is part of the family." — Cherish C. via Facebook [5]
"Small white stuffed lamb [6] [she got] as a gift (now 21 years old)." — Jill S. via Facebook [7]
Knit Blanket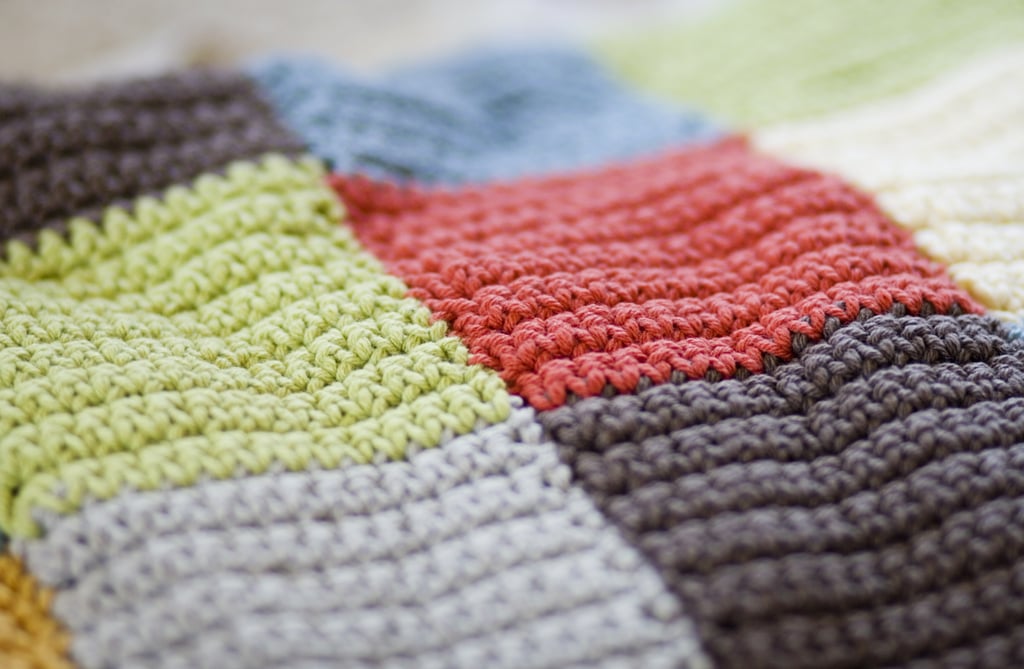 "My family made my now 3-year-old a knitted cot blanket [8]. It's absolutely massive and fits on her actual bed, her name is all stiched in it — took them months — and my newborn is now having his made." — Lisa F. via Facebook [9]
Umbilical Cord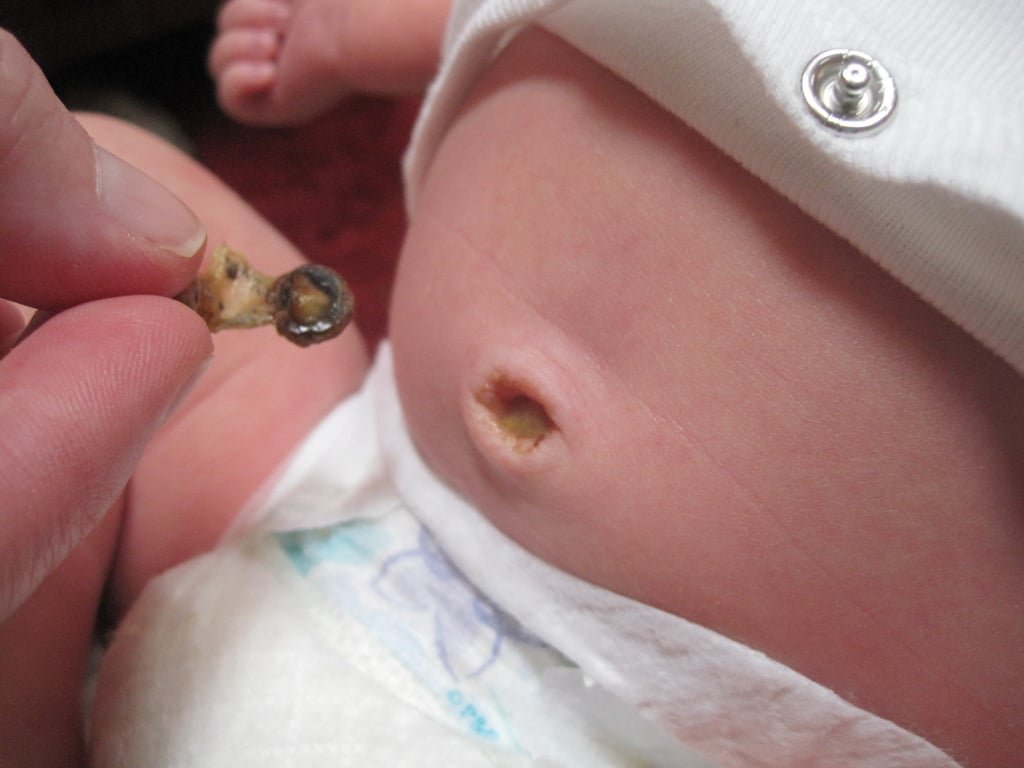 "Their umbilical cords [10]." — Darlene B. via Facebook [11]
Source: Flickr user Stupid Dingo [12]
Birthday Newspapers
"We bought newspapers [13] from the day each of mine were born. When they're older they can see what was happening on the day they were born!" — Carly G. via Facebook [14]
First Footprints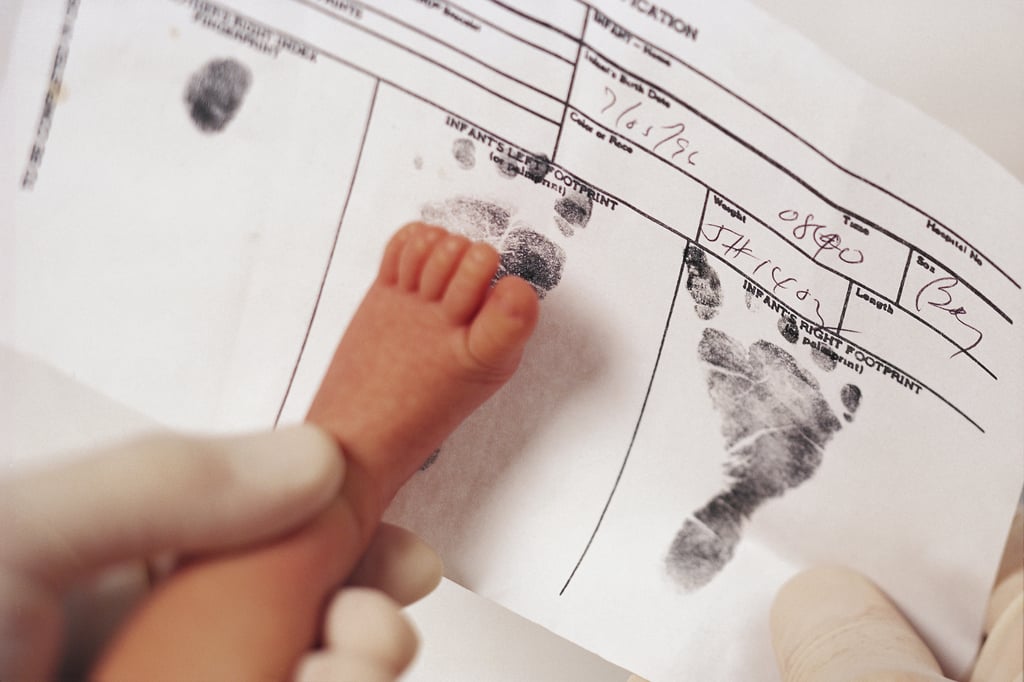 "We have a pair of stamped footprints that are so precious to us [15]. They really show God's handiwork at 20 weeks of pregnancy." — Missy [16] of Bumps Along the Way [17]
"This past October I lost my baby boy at 4 months gestation. I had to endure a 22-hour labor to deliver his lifeless, yet absolutely miraculously perfectly formed body. This amazed me to the core of my being as to how perfect he was. I could not stop staring at his perfectly formed feet and I had the rare privilege to get his very own footprint engraved into a uniquely shaped heart necklace [18] along with three diamonds for the two babies I have and the previous miscarriage I had in my first pregnancy. There is not a single day that goes by that I don't wear it ever so close to my heart. His name, Liam Thomas, and 'birth' date lay on the back side of the heart. I don't think any other keepsake of mine can beat that. It holds every one of my babies close to my heart every day." — Jody F. via Facebook [19]
"I made footprints into a plaster mold stuff [20] when he was 9 weeks old when he got baptized." — Kellie J. via Facebook [21]
Diapers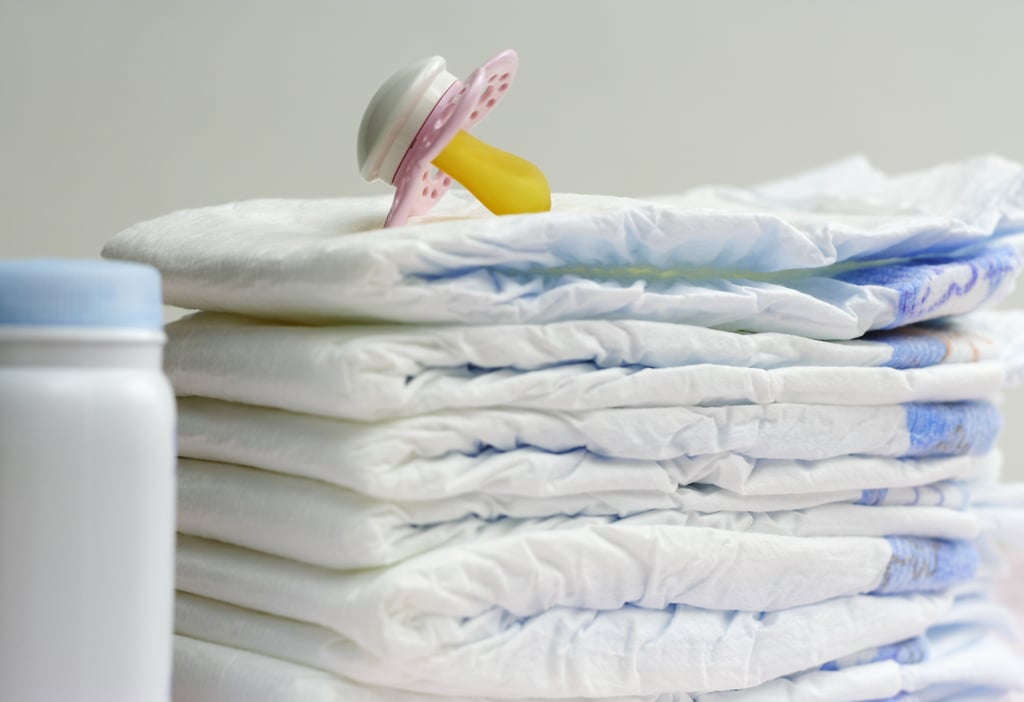 "My daughter is only 18 months and I plan to create a box for each year and hand it over to her on her 18th birthday. It may sound a bit silly, but I treasure the evolution of her diaper sizes [22]. I have one of each diaper sizes she wore. Though she is still a small person, it's fascinating to see how much she has grown in a year and a half compared to when she was born." — Lail H. [23] of With a Spin [24]
"I kept both the first diapers [25] out of my kids' first packs of diapers (don't worry they aren't dirty)." — Cassaundra Q. via Facebook [26]
Hospital Bands
"The most precious memento(s) we have are not one but three hospital bracelets for our precious little guy. We had a really rough start as he was almost a month early and we wound up back in the hospital three times after his birth (all within the first three weeks of his life). These bracelets are a tender reminder of how lucky we are [27] that he's a happy, healthy 6-month-old now.
They also remind me of how much our lives changed in an instant, and how sickly worried you can be about such a tiny, helpless, little baby and more importantly, how strong he was and how much tenacity he had at such a young age. We will forever be reminded of how persevering through challenges can really bring a family together." — Michelle [28] of Hubby Diaries [29]
Baby's First Teeth
"Their baby teeth [30] collected by the tooth fairy." — Jesse P. via Facebook [31]
First Soccer Shoes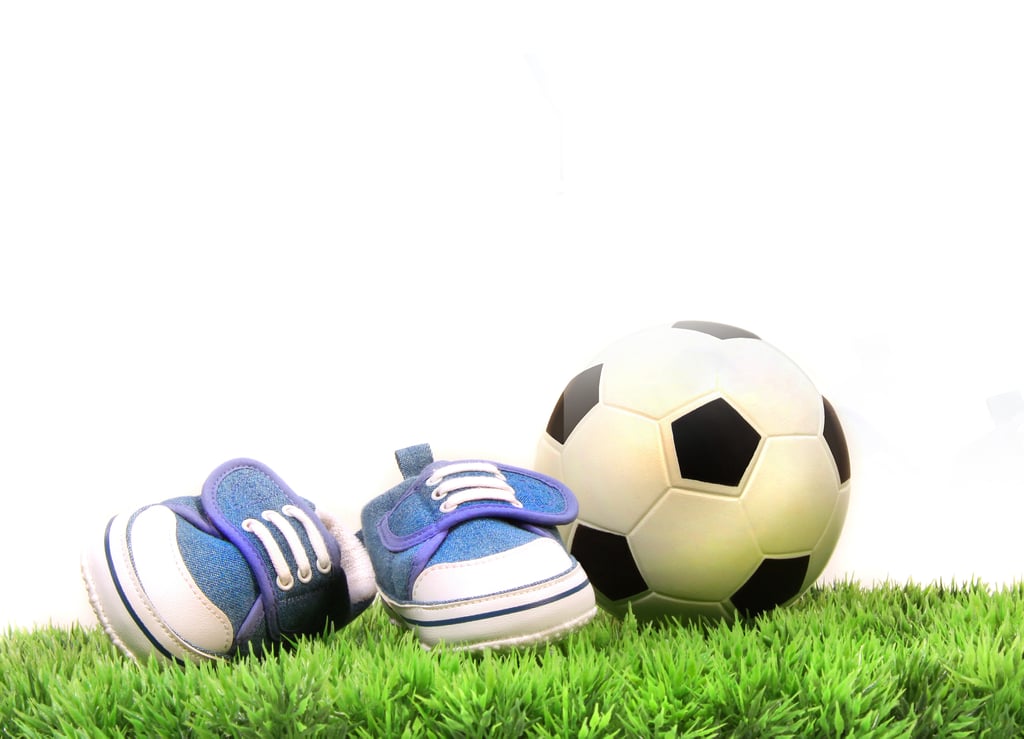 "First soccer shoes. [32]" — Anne-Marie L. via Facebook [33]
Letters From Birth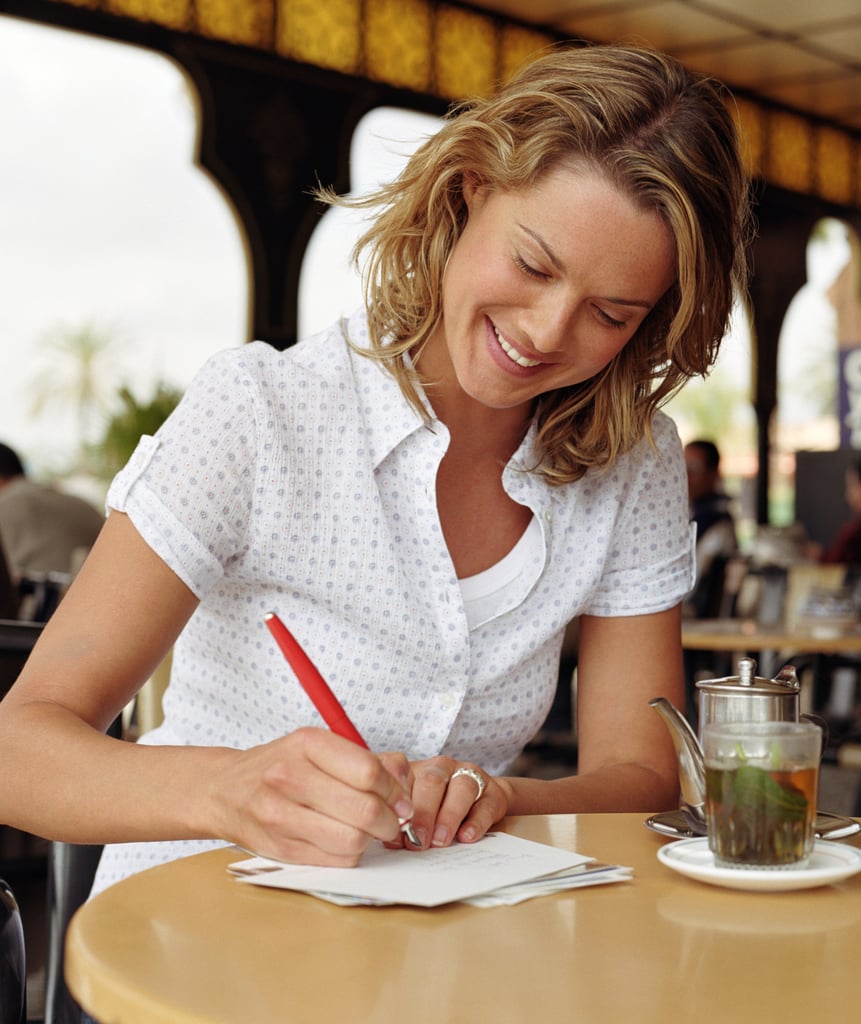 "I wrote letters to my boys when they were born [34] and then each month on the 'birth date' telling them how they've grown and what they are doing. Oldest is almost 4 and baby is 9 months. I love to go back and read them and see how they've changed so fast already!" — Christie C. via Facebook [35]
"I have a box of letters I've written my son every month since he was born [36] detailing what he's doing and what's going on in our lives and giving him love hope and encouragement for the future. He will be 6 next week so it's still too young for him to have them but when he's older he will get them and if something happens to me I've informed various friends and family about it and to give them to him when the time is right. Until then, on really hard days when I'm super stressed I go back and read through those letters and remember all the good times and it makes it so much better." — Candice R.
First Cowboy Boots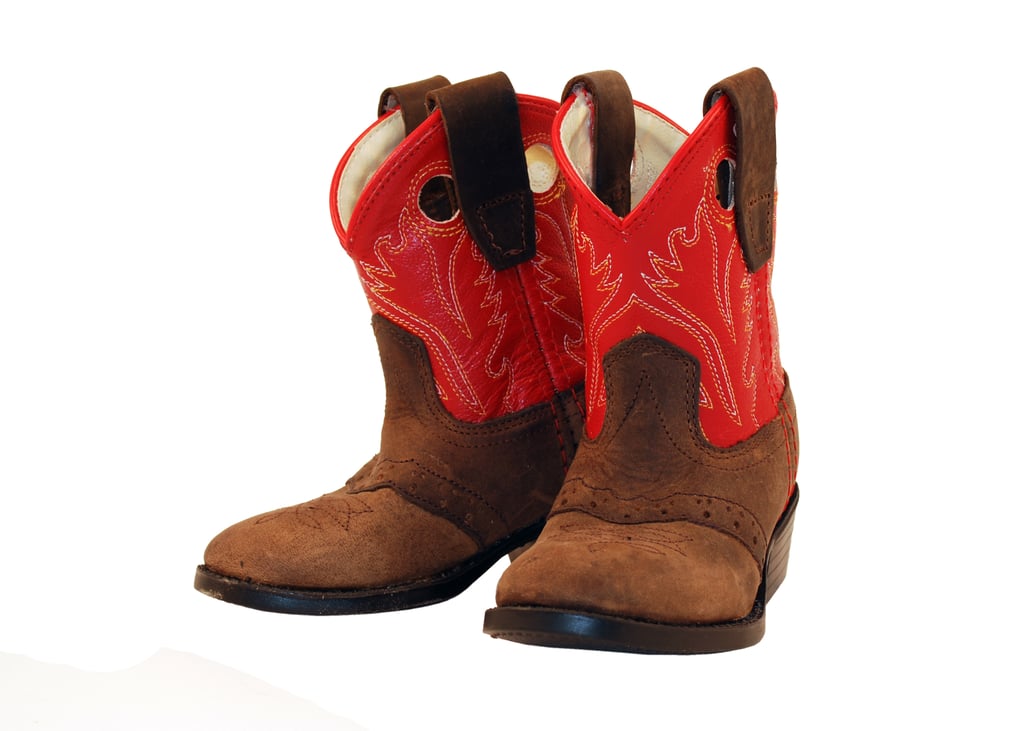 "His first pair of cowboy boots [37]! So tiny but true to who he is, and always has been." — Heather N. via Facebook [38]
First Dress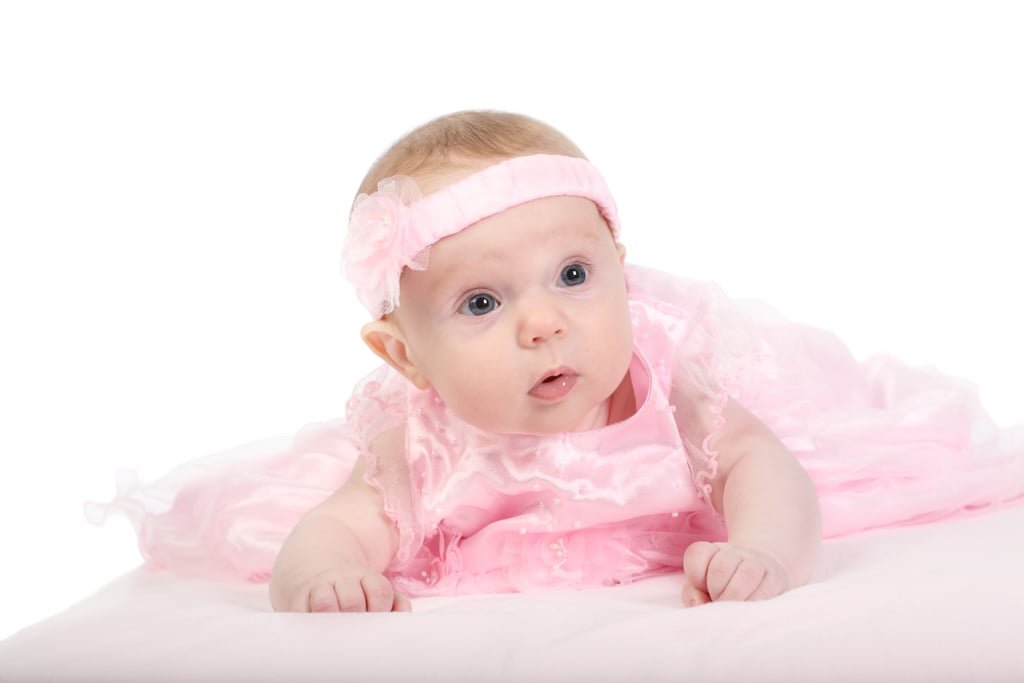 "I have the little dress that my dad bought for my firstborn daughter [39], Meagan. It is very special. Meagan wore it home from the hospital, her sister Jenna, 11, wore it home from the hospital, and both of Meagan's girls, now 6 and almost 3, wore it home from the hospital. I have it in my closet and hope to have it put into a glass frame to hang somewhere in my house." — Paula D. via Facebook [40]
"I think the most precious thing I have from my daughter's infancy [41] is a dress my mother gave her for her first Christmas. My mom had a grand tradition of giving little girls fancy Christmas dresses. The first one was very, very fancy. My mom died not long after this, so the dress is both a reminder of my daughter's baby days and my mom." — Christa P.
"My daughter's first frilly dress [42] that she wore on the day of her baptism (not the gown) at 1 month, she wore it to her first wedding [43] at 2 months, and her first pro pics at 6 months." — Jennie D. via Facebook [44]
First Outfit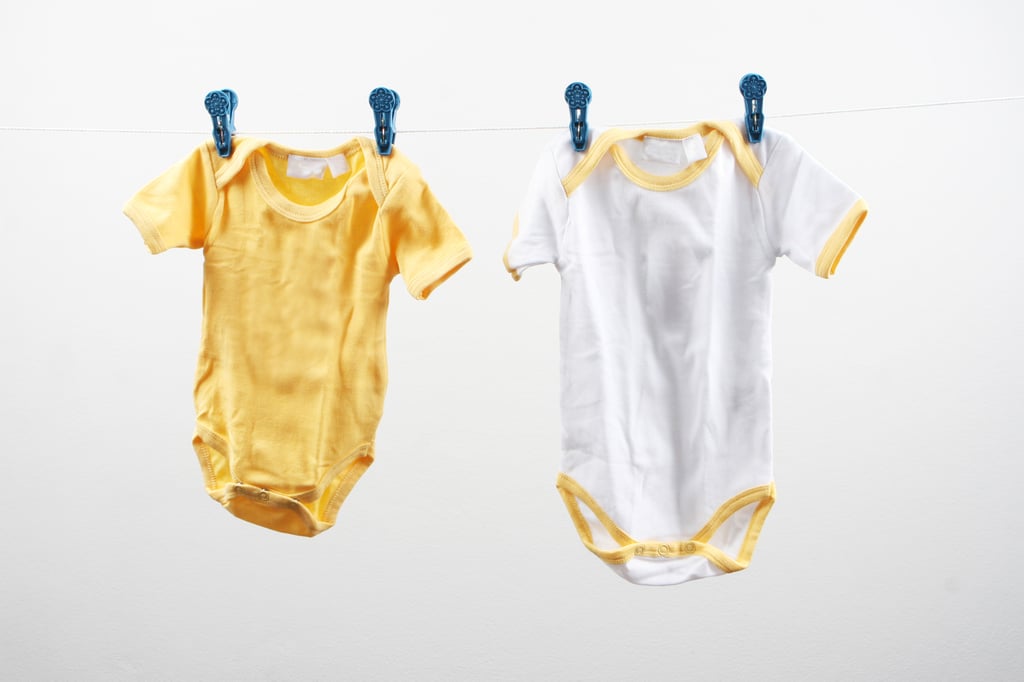 "The outfit my daughter came home from hospital in [45]. My mom used the same outfit for my brother and me. I want Sweet Pea to always have her outfit. She wore it more than once since she was so tiny and in newborn clothes longer than anticipated. But I have it saved and it means the world." — Diana C. [46] of Nanny to Mommy [47]
"I have the outfits they each came home [from] the hospital in (my second was early and so tiny even her preemie outfit swam on her) . . . I have loads of stuff that is special and I would be heartbroken to lose [48]." — Aaryn H. via Facebook [49]
Hospital Blanket and Beanie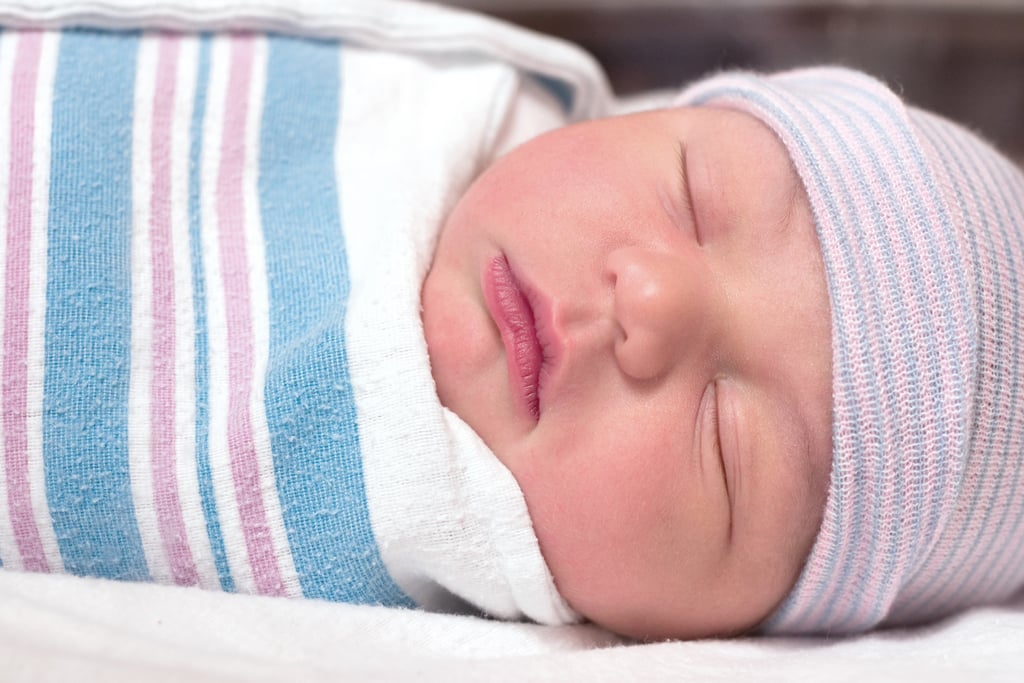 "All my kids' blankies and the hats the hospital gave us [50]." — Daniella P. via Facebook [51]
"Her knitted hat [52] that she got from the hospital when she was born — it's so teeny!" — Mandy H. via Facebook [53]
Hair From the First Haircut
"I've kept clippings from their first haircuts [54]." — Rebecca B.
"His beautiful golden curls from his first haircut [55]." — Briana H. via Facebook [56]
"Hair from the first haircut made into a Chinese calligraphy brush [57] [or] powder puff." — Carol N. via Facebook [58]
The Pacifier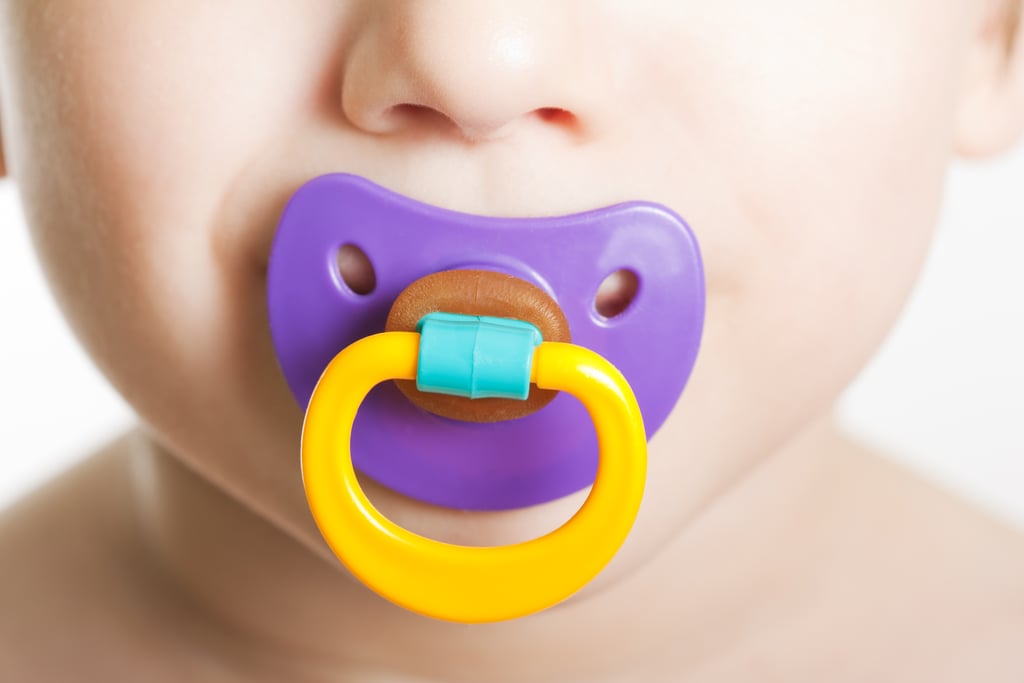 "I have pacifiers [59]." — Lovell W. via Facebook [60]
"I think the most precious thing I have from my son's infancy would have to be his Wubbanub pacifier. It was a Soothie pacifier attached to a cute little dog so that when he dropped it, it wouldn't roll away. He absolutely loved it, and used it so much that eventually we had to buy a new one since it got so well-worn." — Amy L. [61] of One Artsy Mama [62]
Mittens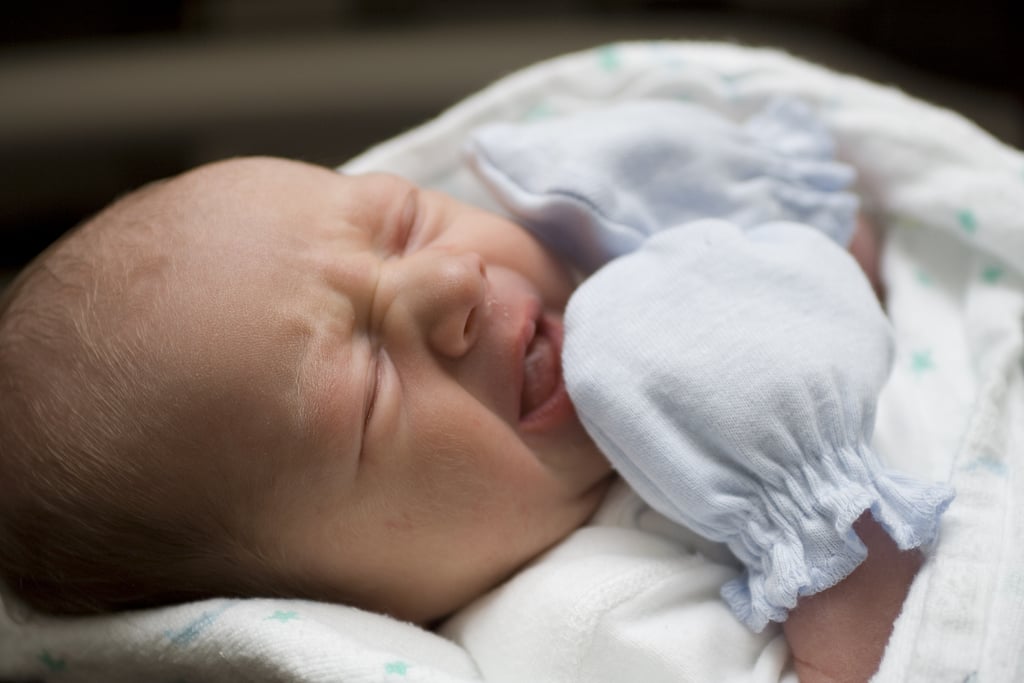 "His first pair of mittens [63]." — Hannah B. via Facebook [64]
Pregnancy Tests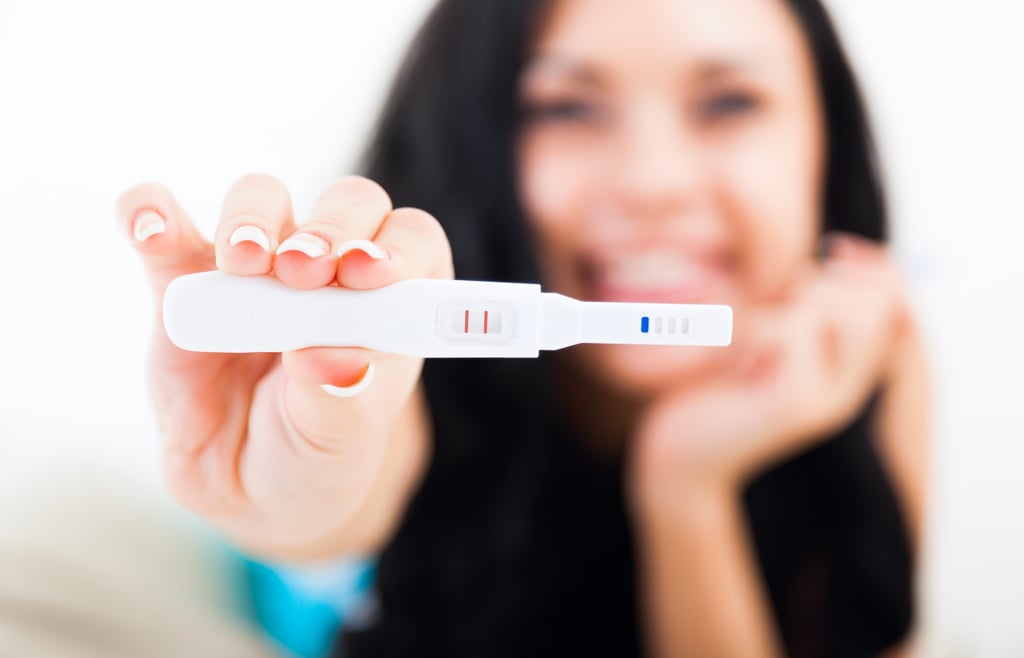 "I kept all five used pregnancy tests [65] with their names in them!" — Liz W. via Facebook [66]
NICU Memories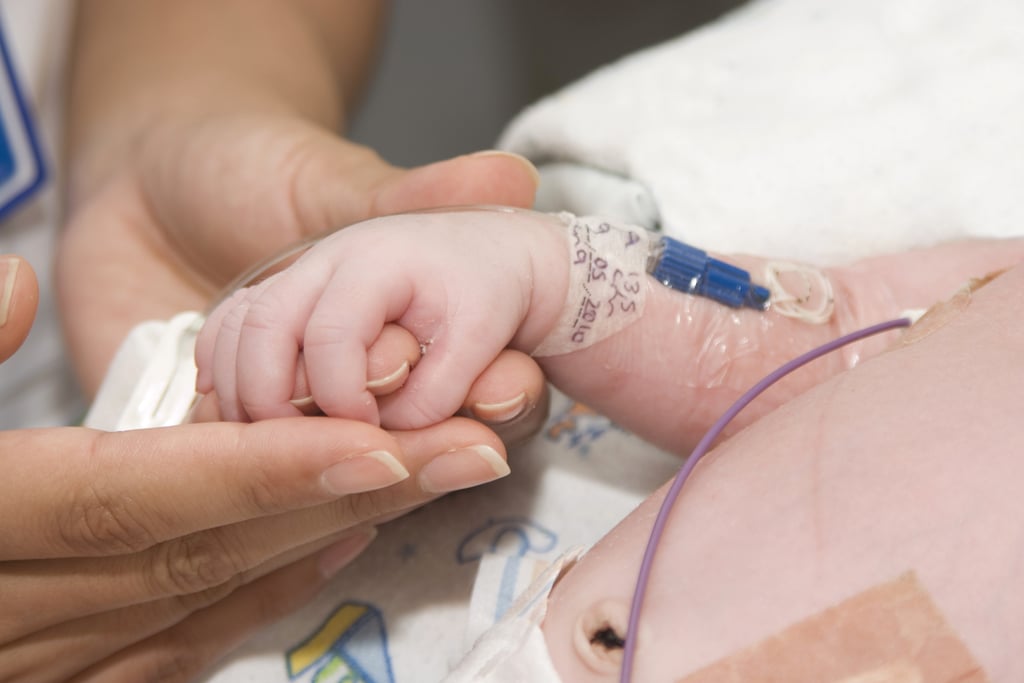 "My son was born at 25 weeks (he's now 12 years old), so I have lots of tiny mementos from his time on NICU [67], he was there for 22 weeks. I even have the staples from the brain surgery he had to save his life. Loads of teddies and cards, and lovely notes that the nurses would write to us, from him, and stick to his incubator, and a small pot that had holy water in that a friend gave us, though the water has all gone now. I have them all stored in a drawer, and they still make me cry when I look through them." — Elizabeth W. via Facebook [68]
"Since she was born a micro preemie, I have our daughters 10, 30, 50, and 100 day certificates she got in the NICU. Also her fist blood pressure cuff [69], heart monitor, temperature heart, and all her CPAP and SiPap hats she wore." — Stephanie B. via Facebook [70]
A Keepsake Box Filled With Memories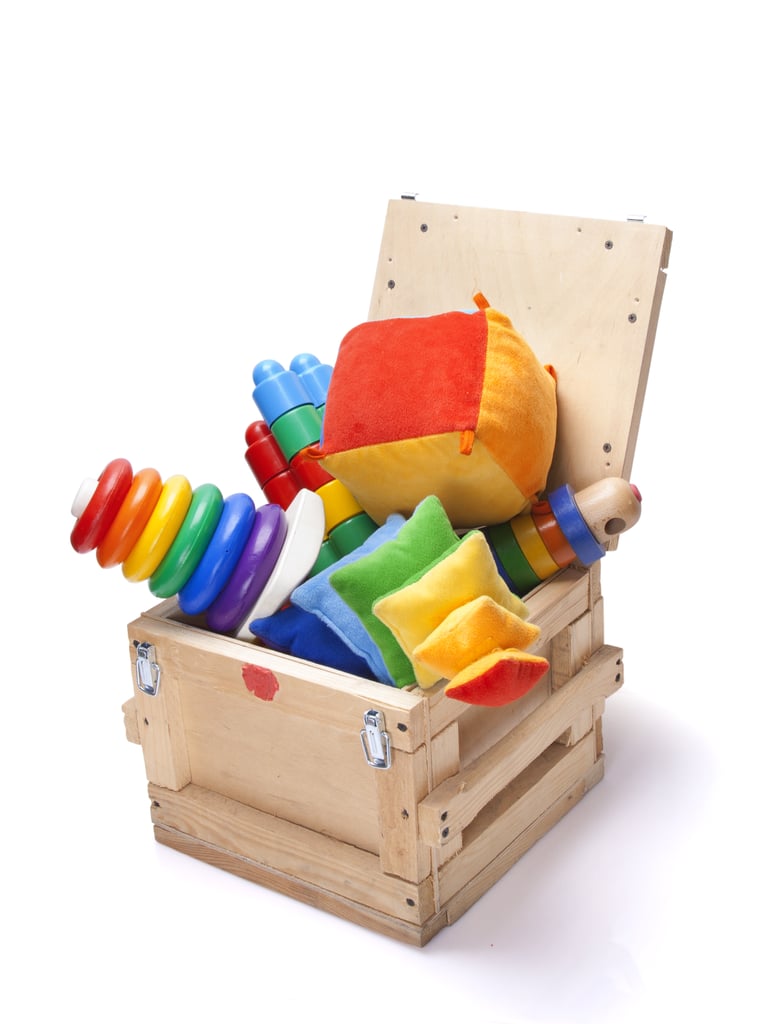 "I have a keepsake box for each of my children [71]. Inside are photos, of course, their baby books, the outfits they wore home from the hospital, first pairs of shoes, locks of hair from their first haircuts, school papers and artwork, and other various momentos that mean everything to me. When I'm ready, I'll pass along the box to each of them. They have no idea that I have been doing this throughout their childhoods. They are aware of the baby books, but not the extent of the collection and memories that I have saved and cherished from each of my precious kiddos." — Crystal P. [72] of MommiFried [73]
"I have a box of items that I couldn't part with when they outgrew them. A few outfits that I especially loved to dress them in and now marvel at how tiny they are. Some cotton blankets, oh so soft, that I wrapped them up in when we rocked and nursed, which remind me how they would all wiggle their feet until they poked them out from under the blanket. Special board books that we read over and over and over — I can still recite them by heart. A few small toys — a rattle, a stuffed animal, a Thomas train. The ever-present pacifiers. My goal is to create a scrapbook of photos of the boys with these items at the time they wore/used them and some journaling of my memories of these times and store it in the box along with these special items. The baby years were so precious and flew by so quickly [74]!" — Anne C. [75] of learingtable [76]