Fashionable. Suave. Fancy. Business-savvy. These are hardly the words we would use to describe a 9-year-old boy, but in the case of Mr. Cory, we'll make an exception. Not only is this youngster from New Jersey an amazing dresser, but he also happens to be the CEO of his own company, Mr. Cory's Cookies [1]. With a little (OK, maybe a lot) help from his mom, Mr. Cory serves and sells sweet treats to people across the country.
Source: Instagram user mrcorys [2]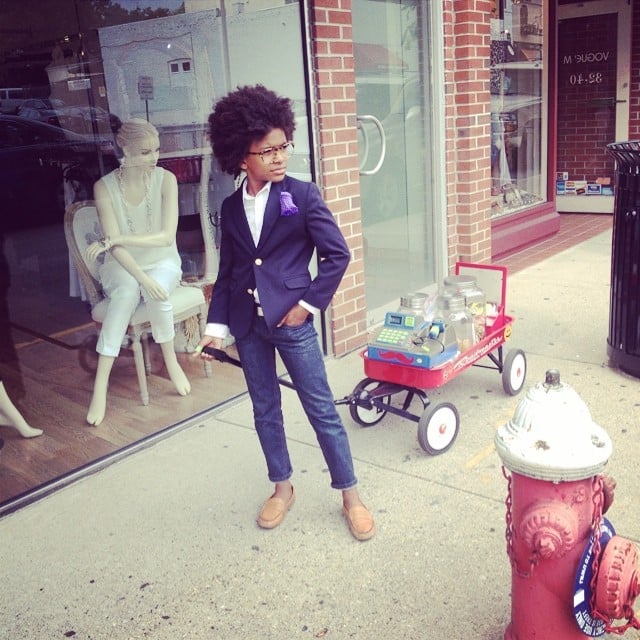 Mr. Cory began his business back in 2009, when he was trying to help his mom buy a car. The then 5-year-old sold homemade hot chocolate, cookies, and lemonade for $1 each. Week after week, he noticed people were returning to purchase his treats and bringing new customers along with them. He and his mother soon realized they could turn their small venture into something bigger, better, and — dare we say — sweeter.
Source: Instagram user mrcorys [3]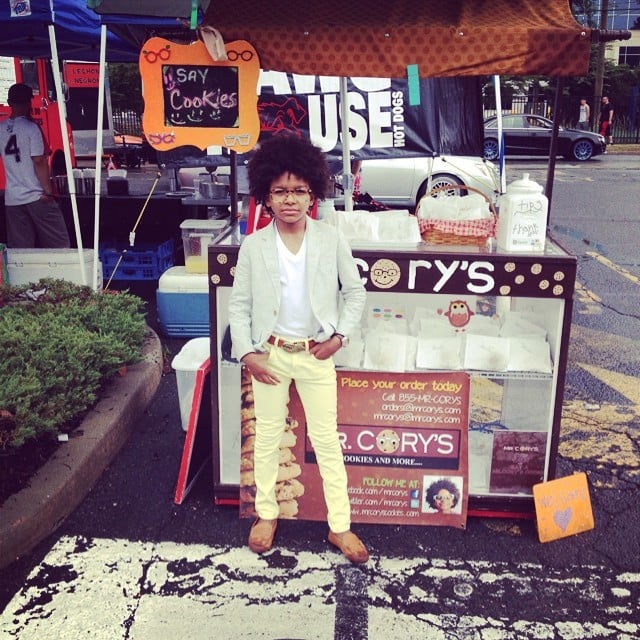 Now, after years of kitchen experiments and taste tests, business is booming for Mr. Cory. His cookies are made with all-natural ingredients, "not wacky ingredients with names that you can't pronounce," according to the website [4], and come in an assortment of flavors, including lemon, sugar-free oatmeal raisin, and the classic chocolate chip.
Source: Instagram user mrcorys [5]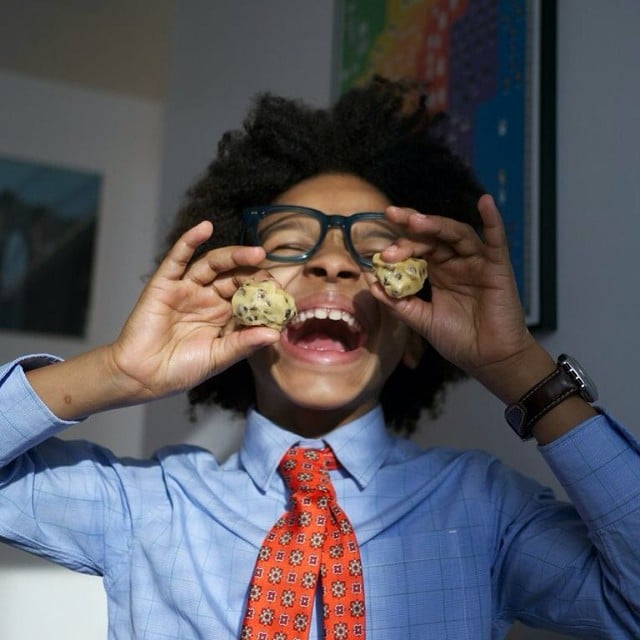 Though Mr. Cory initially started his business to buy his mom a car, he has decided to put the money towards a more long-term goal — college. Now, every penny he makes is put towards pursuing a business education. Well, almost every penny. According to Mr. Cory's website, part of the proceeds from his sales are put back into his community. Isn't that truly sweet?
Source: Instagram user mrcorys [6]