Whether or not the temperature's soaring into the triple digits where you live, soothing ice-pops are a great way to satiate a teething tot. If you're already making your little one her own baby food, homemade fruit and veggie pops are just another way to use your purees, and a great way to introduce new tastes. Simply add the mixtures to your favorite popsicle mold — we're partial to Annabel Karmel's Fill and Freeze Puree Pops [1] — for a quick (and healthy) teething remedy. Not sure which flavor combinations might work well together? Check out these ten unique baby food popsicle recipes. From sweet creamed corn to strawberry banana yogurt, these pops are sure to please year round.
Leftover Veggie Pops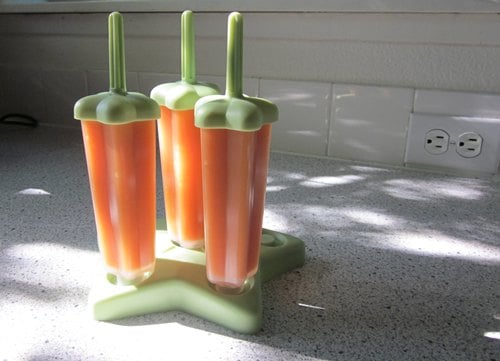 Over at Growing a Green Family [2], Jennifer Chait experimented making pops out of leftover vegetables including carrots, zucchini, and yams. The results were approved by her son.
Source: Growing a Green Family [3]
Maple and Squash Pumpkin Pie Popsicles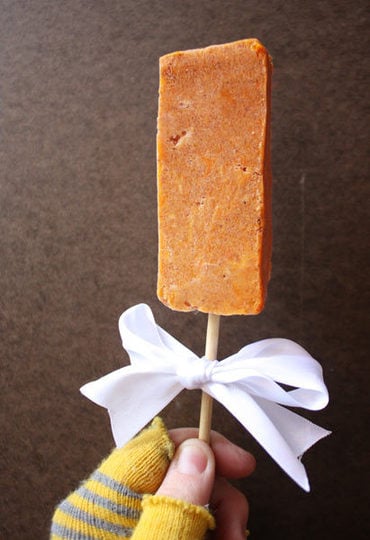 For slightly older tots, TheKitchn's Maple and Squash Pumpkin Pie Popsicles [4] are like a bit of Thanksgiving on a stick. Made from butternut squash, cream, and maple syrup (with a bit of pumpkin pie spice), the pops could be a hit with the entire family.
Source: TheKitchn [5]
Carrot, Mango, & Raspberry Popsicles
These Carrot, Mango, & Raspberry Popsicles [6] mix fruit and veggies to create a tasty treat that teething tots will love to bite. Cooked carrots are so sweet that they perfectly complement the fruit flavors.
Source: GirliChef [7]
Creamed Corn Popsicles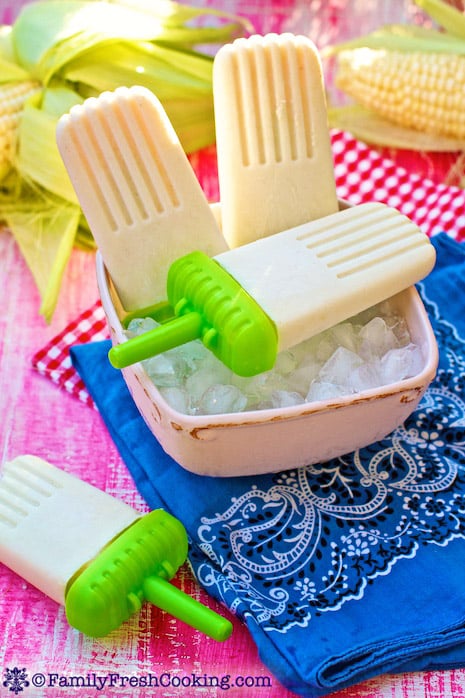 Sweet corn is often a favorite of lil ones, but they don't always chew the kernels as much as they should. These Creamed Corn Popsicles [8] combine creamed corn kernels with creamy coconut milk to make the pops easier to try.
Source: Family Fresh Cooking [9]
Strawberry Banana Frozen Yogurt Pops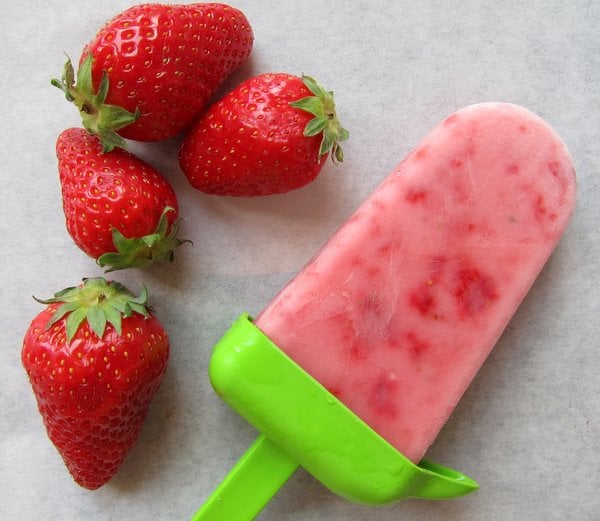 There are few combinations as beloved as strawberry and bananas. To create the taste, Foodlets combined freshly mashed strawberries and organic banana yogurt [10] to make it great for teething tots.
Source: Foodlets [11]
Avocado and Pear Pops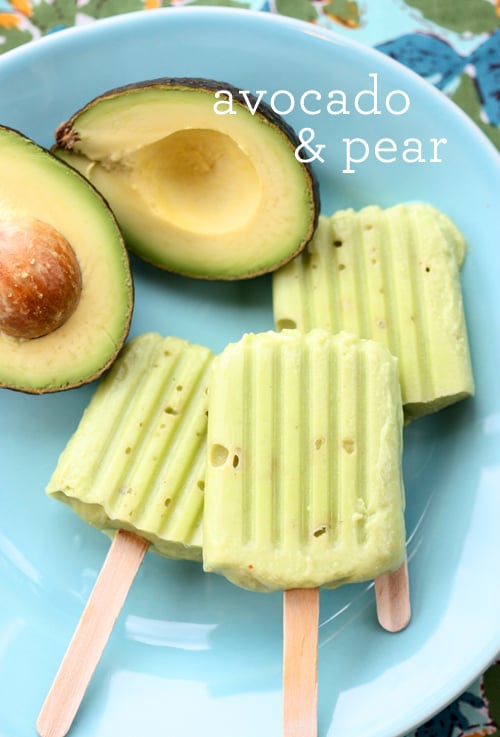 The creaminess of The Spuky Coconut's [12] pureed avocado blended with the sweetness of peeled pears makes these pops the perfect addition to little one's menus.
Source: The Spunky Coconut [13]
Frozen Mango, Kiwi, Raspberry Pops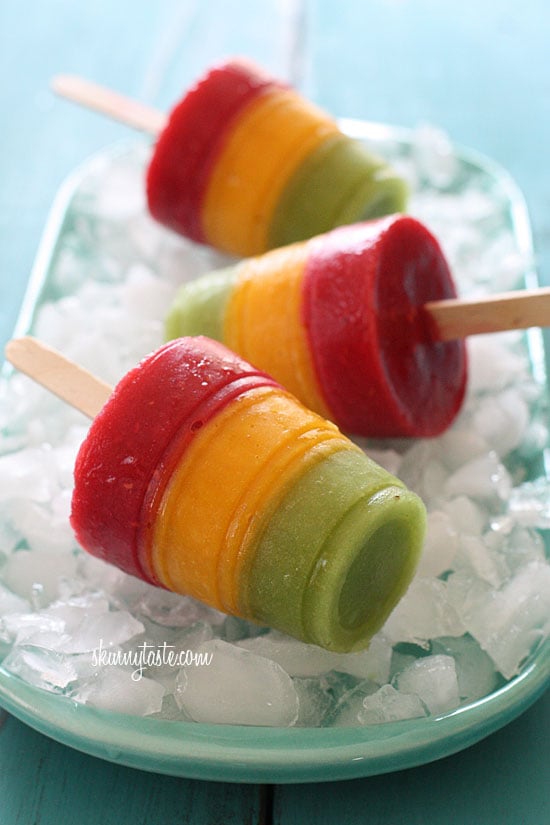 Forget how wonderful Skinnytaste's frozen mango, kiwi, raspberry pops [14] may taste; just look how pretty they are! Using water, mango, kiwi, raspberry, and a touch of sugar, these popsicles are as pure as can be.
Source: Skinnytaste [15]
Watermelon Pops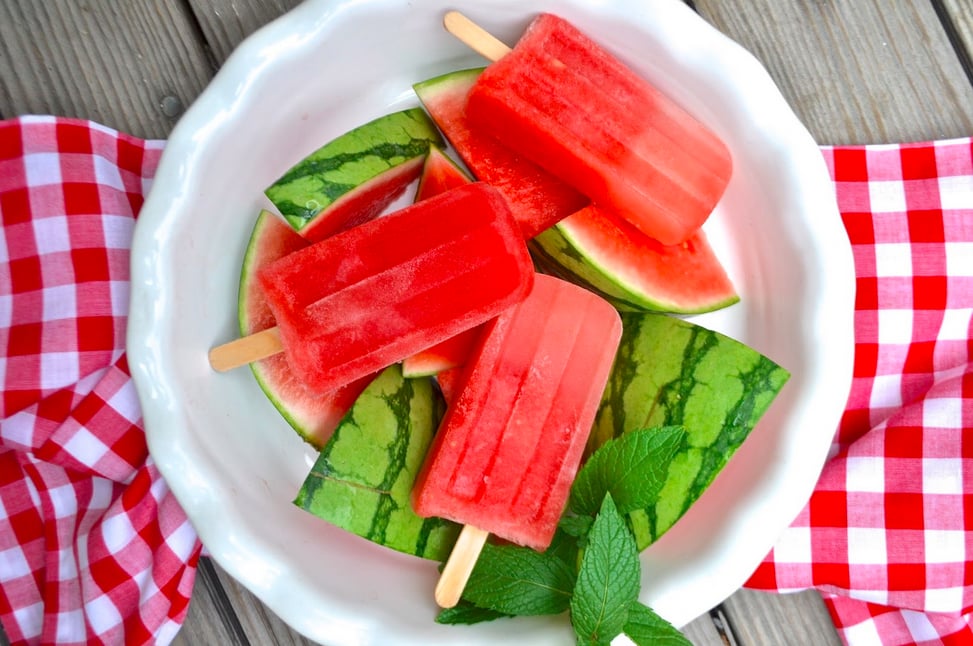 We can't think of a single kid out there who wouldn't love Paperwhite's watermelon popsicles [16]!
Source: Paperwhites Blog [17]
Roasted Fruit Popsicles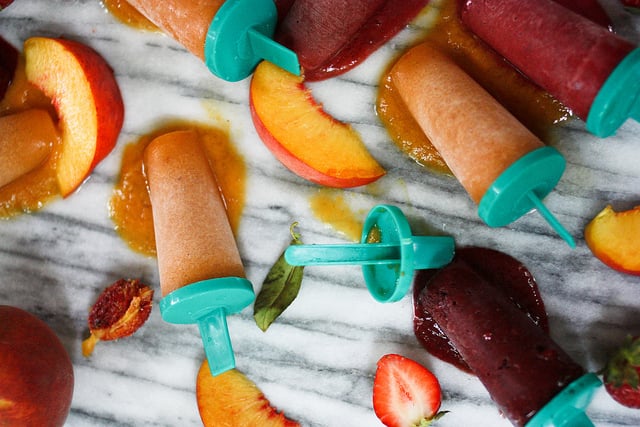 Rather than just puree vegetables, give tots a bit of a gourmet taste by roasting the fruit first. Peaches, plums, apricots, and strawberries all benefit from a little roasting [18] to create popsicles even adults will enjoy!
Source: Stir and Scribble [19]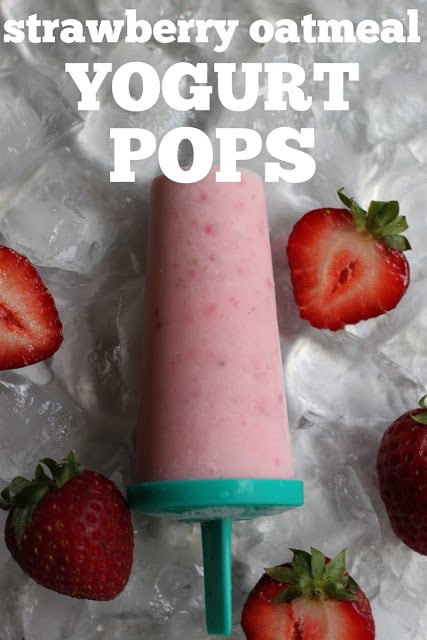 Talk about a fun breakfast? These Strawberry Oatmeal Yogurt Pops from Stir and Scribble [20] have everything little ones need to start their day — all in popsicle form! By throwing some oatmeal into a smoothie, it adds some needed fiber to the meal!
Source: Stir and Scribble [21]