Ah! The week's over, and you can finally relax a bit with your kids this weekend (in between the soccer games, swim meets, birthday parties, and neighborhood barbecues, of course!). If you're in need of a little inspiration for what to do during that downtime, we've got you covered. Read on for five things you and your family need to do this weekend!
LAUGH: Don't let the kids see, but these notes to the tooth fairy are hilarious!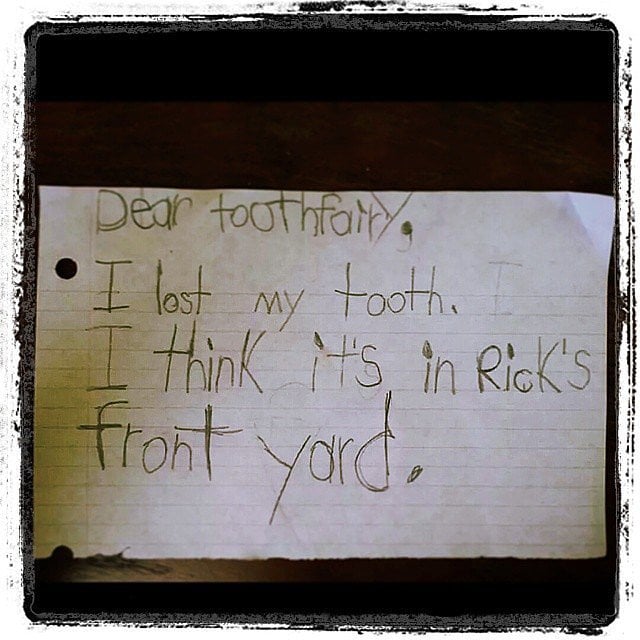 The tooth fairy must have some serious laughs at the letters our kids leave for her because children are pretty hilarious when it comes to wheeling and dealing with their teeth. From kids who are hard on money to kids who have other requests, we got a good chuckle from these hilarious notes written for the tooth fairy [1].
Source: Instagram user gadburysnyamouf [2]
MAKE: Give the oven a rest and pull out the crockpot for these Summer recipes.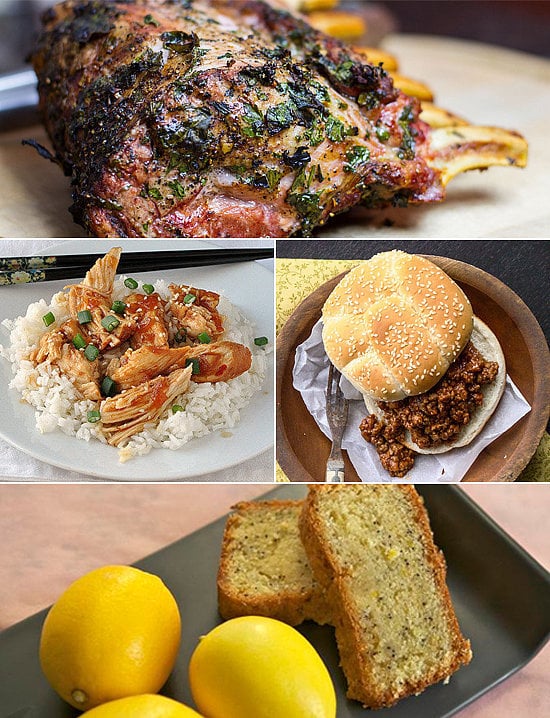 Crockpots are a cold-weather essential, but if you're accustomed to putting your slow cooker away from April to September, you may want to reconsider. These 20 recipes do what the grill cannot [3], allowing your dinner to cook itself while you head off to work, Summer camp carpool duty, or whatever else the day has in store. From pulled pork to vegetarian lasagna that lets you put all of that seasonal squash and zucchini to use, you're guaranteed to find a few great meal ideas to get your family through the second half of Summer.
BUILD: Get inspired by this Lego model of a birthday party for Prince George.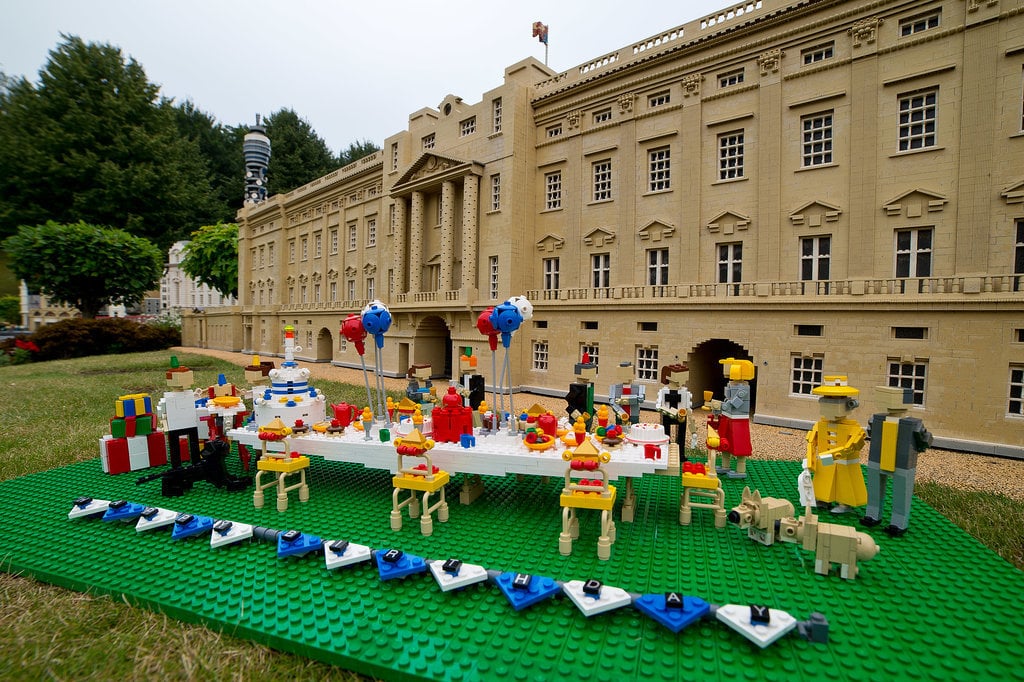 Though it may be a while until Prince George is playing with actual Legos, that didn't stop Legoland Windsor from fantasizing about the royal heir's first birthday party — interlocking-brick style. The UK outlet for the tot-friendly amusement park couldn't let Prince William and Duchess Kate's first baby's birthday pass without a celebration fit for a future king, so they created a royal garden party at Buckingham Palace made entirely out of Legos [4] that you have to see to believe.
CREATE: Get creative with your burgeoning belly and paint it!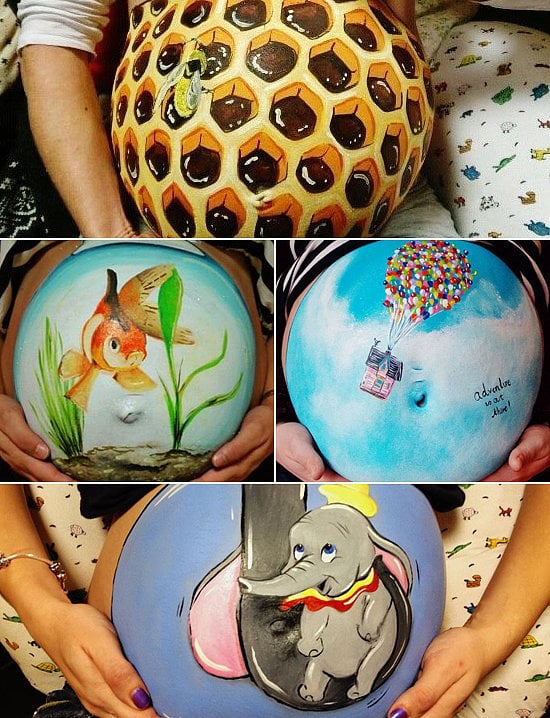 Plenty of moms are into massaging their bumps (sayonara, stretch marks!) and having them photographed, but how about using your burgeoning belly as a blank canvas? UK-based artist Kirsty Browne of My Little Sweet-pea [5] reached out to us to share her jaw-dropping creations, and suffice it to say, we were impressed! From characters from beloved kids' books to Disney favorites to original creations, she can do it all. Check out 15 of Kirsty's masterpieces [6], and tell us, what would you have her paint on your pregnant belly?
Source: Facebook user My Little Sweet-pea [7]
PLAN: Get some inspiration for your tot's next party from these great fetes.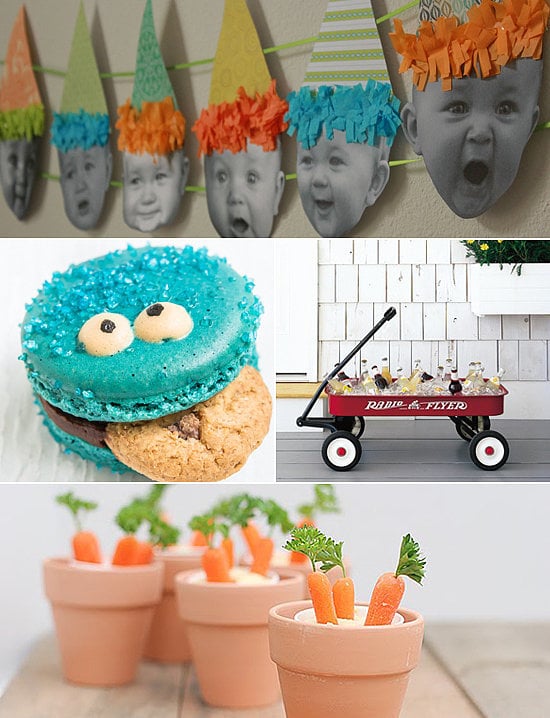 If you're anything like us, Pinterest is your first stop for birthday party planning inspiration. The best thing about the site? The endless possibilities. The worst? The endless possibilities. Anyone who's been down the Pinterest rabbit hole knows how easy it is to watch 10 minutes turn into 30, then 40, then 50, in the blink of an eye. That's why we've rounded up 25 of our very favorite party-planning pins, meant to elevate your party from good to great [8]. From clever cakes to inspired eats and more, cheers to happy (and efficient) planning!