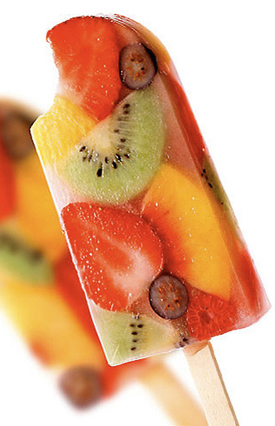 Cool fruit-filled ice pops [1] to cool kids off during the latest heat wave.
Birthing classes [2] that don't quite look like your mama's Lamaze version.
Pack your bags! We've got 10 places to visit with your kids [3] now!
Should moms get tattoos of their lil one's artwork [4]? Some are doing it!
Build, baby, build! A Lego party [5] kids and adults will rave about!
Rachel Zoe's launching a kids' line [6] of clothes — and she plans to include lots of boys items!
The Novogratzes create a bedroom sanctuary [7] for 4-year-old triplets.
Double up! We've got 20 celeb parents of twins [8]!
Think outside the crayon box with these creative projects you can make with crayons [9]!
Keep cool under pressure with these tips for cooling off while breastfeeding [10].
Source: Matthew Klein [11]