Ah! The week's over, and you can finally relax a bit with your kids this weekend (in between the soccer games, swim meets, birthday parties, and neighborhood barbecues, of course!) If you're in need of a little inspiration for what to do during that downtime, we've got you covered. Read on for five things you and your family need to do this weekend!
CREATE: Forget fixing things, use duct tape to craft a wallet or a bow tie!
Duct tape used to come in one color — silver. Now, you can't walk through a store without seeing dozens upon dozens of colors, shades, and patterns. So why not take advantage of the duct tape trend and create some fun crafts with your kids. In addition to being super fun, each project is super easy to make [1]. Don't believe us? Try for yourself.
Source: Zest Books [2]
SYMPATHIZE: You're not the only one who has trouble disciplining your kids.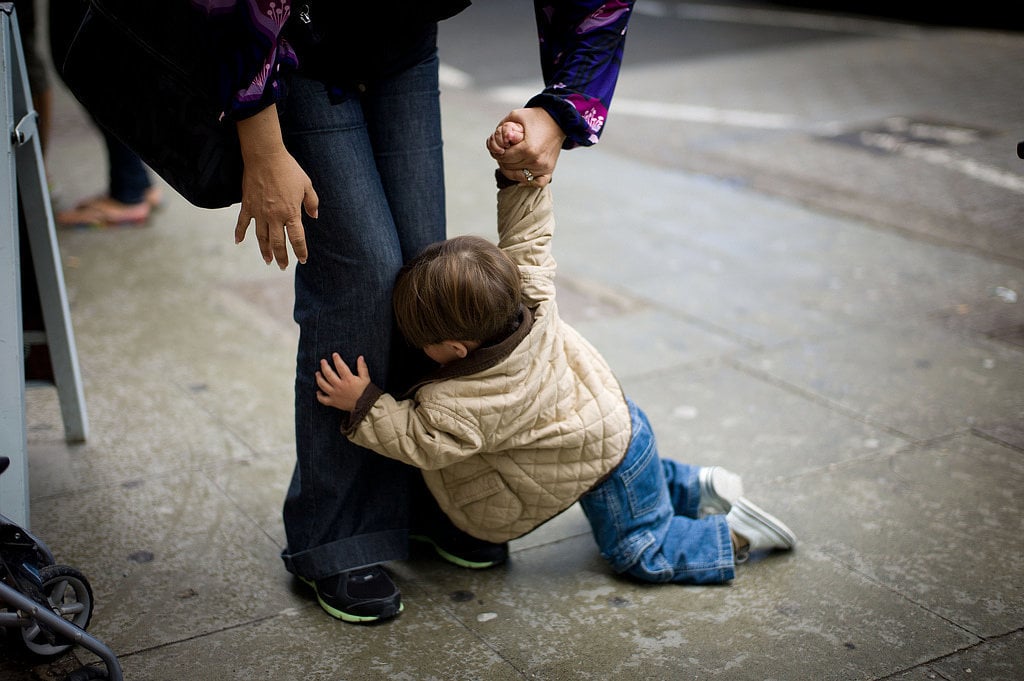 Something we were completely unprepared for was how hard disciplining our kiddos would be . . . on us! A wise person once told me that when you chose to discipline, you choose your children over yourself — but holy cow, it can be difficult! Simply teaching them the proper ways to act or not act (that is, if you want them to grow up to be functioning adults) is not nearly as easy as it sounds. Know what I mean? Then check out a few reasons discipline might be a bit harder on the parents [3] than it is on the kids.
Source: Flickr user lajabrac [4]
MAKE: Take your child's love of Frozen to a whole new level with these treats!
Although the film was released in November, kids continue to go crazy over Frozen. They sing every song [5], style their hair like Elsa and Anna [6], and create the cutest Frozen crafts [7]. Heck, they literally eat up the film! From sweet breakfasts to savory snacks, there are plenty of fun ways to incorporate your child's favorite film into their food [8].
Source: Instagram user momma_makes_imbento [9], Instagram user leesamantha [10], Instagram user littlemissbento [11], Instagram user kitchenfunwithmy3sons [12], Instagram user anne2matthew [13], The Joys of Boys [14]
ENJOY: Lock the door and have some fun with your partner!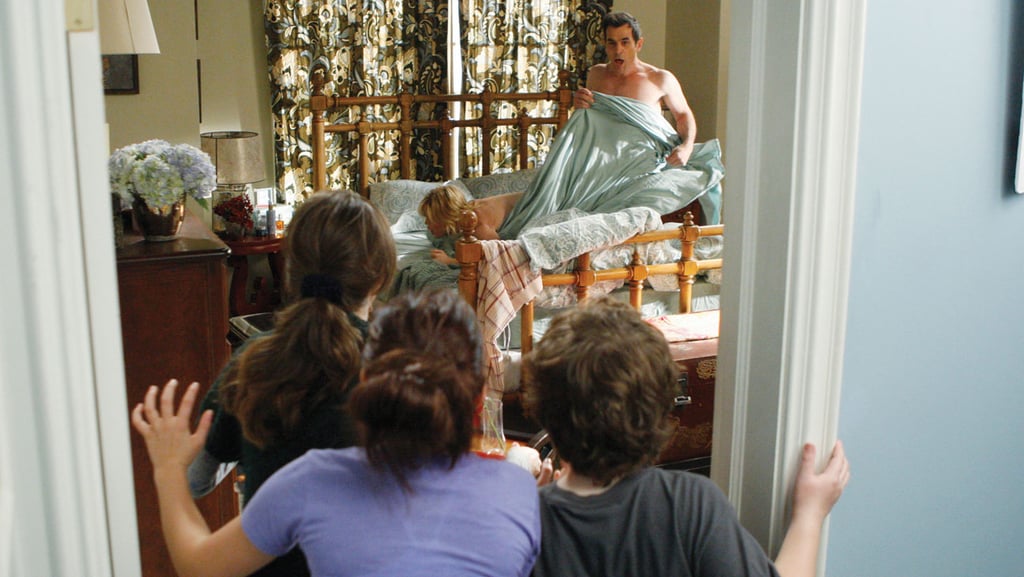 Every parent fears that Modern Family moment [15] where the kids walk in on them having sex. According to sex therapist and GoodinBed.com [16] contributor Dr. Ian Kerner, once you have children, couples should still have a healthy sex life. "You need to kind of develop a sex schedule that works within your baby's schedule. That means being a lot more creative and maybe doing it in the morning, or having a quickie in the afternoon. Where there's a will, there's certainly a way, but you have to be creative!" See Dr. Kerner's tips [17] for keeping busy without the tots ruining the mood . . . they might come in handy!
Source: ABC [18]
LAUGH: Kids say the darnedest things about our private parts!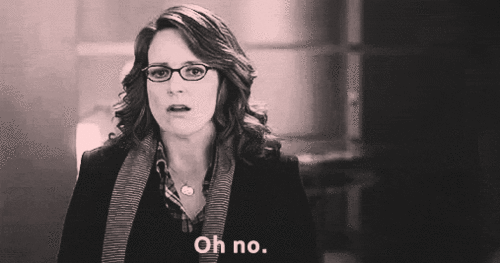 Kids have a knack for saying the most embarrassing things at the most inopportune times, don't they? There's nothing more mortifying than having your tot comment on your or your partner's private parts — at the top of their lungs — in a public restroom, or in front of an elderly relative, or even in front of your own mom. While most of us want to blend into the wall when this happens, there's little we can do but laugh it off — or share the story with other parents! Here, a random sampling of real-life humiliating stories [19], as told by you, our very own readers.