The humble cookie might have been displaced by the cake pop [1] as every party's favorite individually sized treat, but we found 21 reasons why you should take a second look at the classic dessert when planning a modern, stylish baby shower. From cute cookies shaped like baby animals and shower gift staple Sophie the Giraffe to classic cookies displayed and decorated in wholly new ways, these cookies are sure to provide some baby shower inspiration!
Sophie the Giraffe Cookie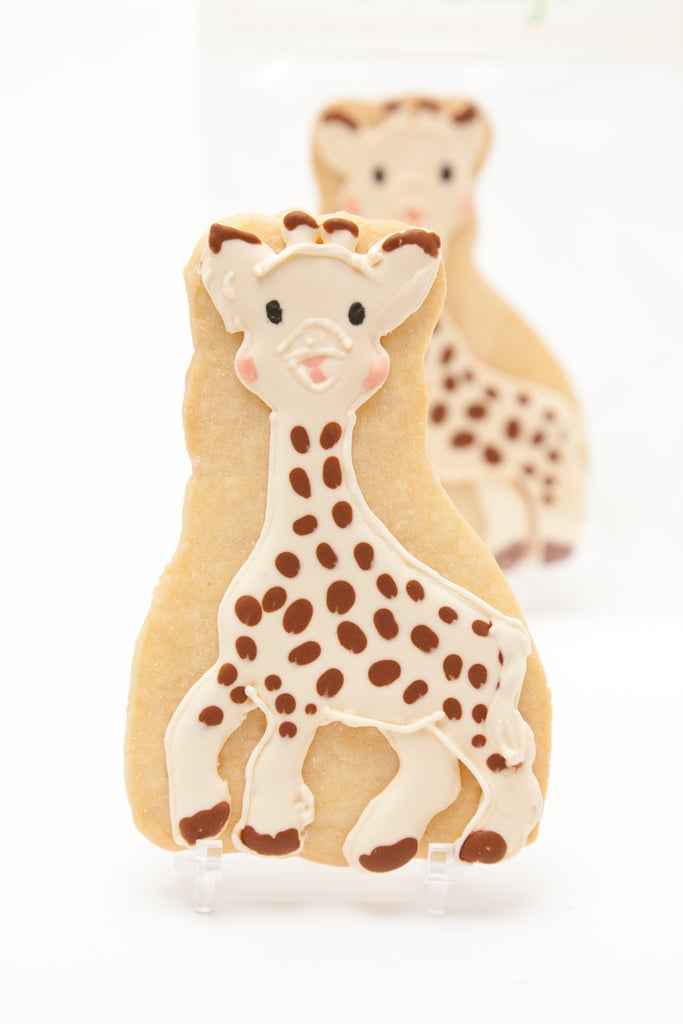 Sweet Kiera's Sophie the Giraffe cookie [2] pays homage to a staple gift at most baby showers.
Source: Sweet Kiera [3]
Animal Cookies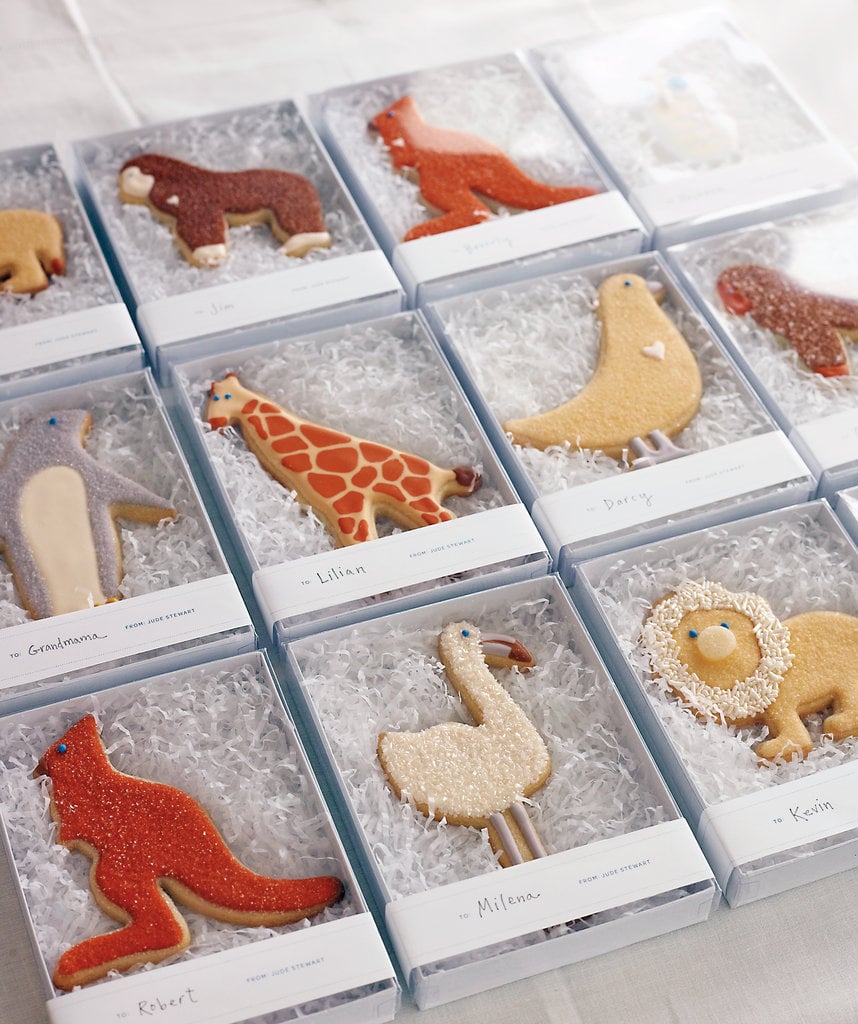 Sweet Dani B's [4] animal sugar cookies were actually created as favors for Martha Stewart's granddaughter's first birthday party [5], but we think they'd work equally well for a baby shower.
Photos by Francesco Lagnese. Courtesy of Martha Stewart Living. Copyright © 2012. Originally published in the October issue of Martha Stewart Living magazine [6]
'Stache Cookies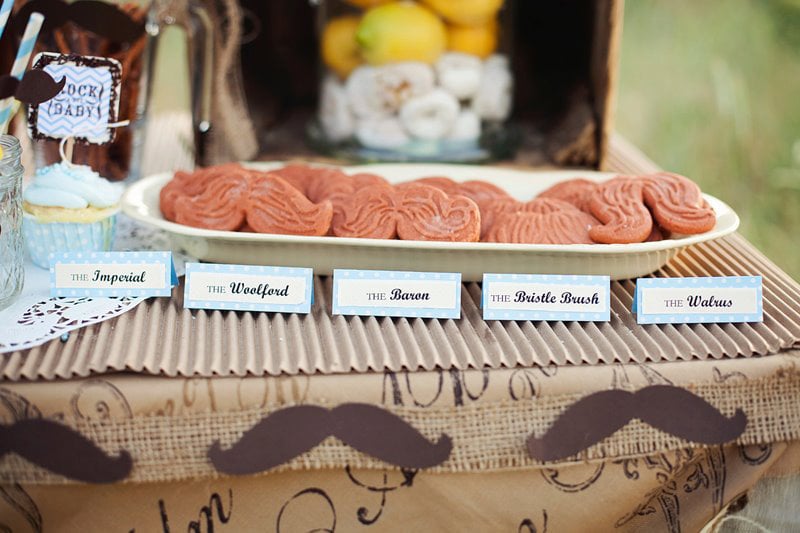 Five kinds of mustache cookies were introduced with cute signage at this little man baby shower [7]. Which one is your favorite? We're partial to the walrus!
Source: Quilted Polka Dot [8]
Hooray For Baby Cookies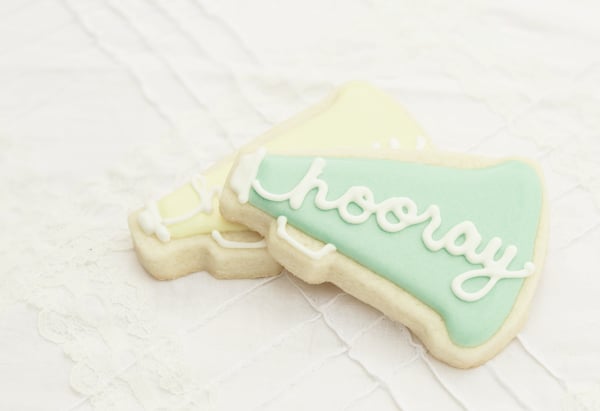 For a Hooray For Baby-themed shower [9], host Becca ordered custom megaphone cookies from Auntie Bea's Bakery [10] to coordinate with the invitation.
Source: Cake Events [11]
Gender Reveal Cookies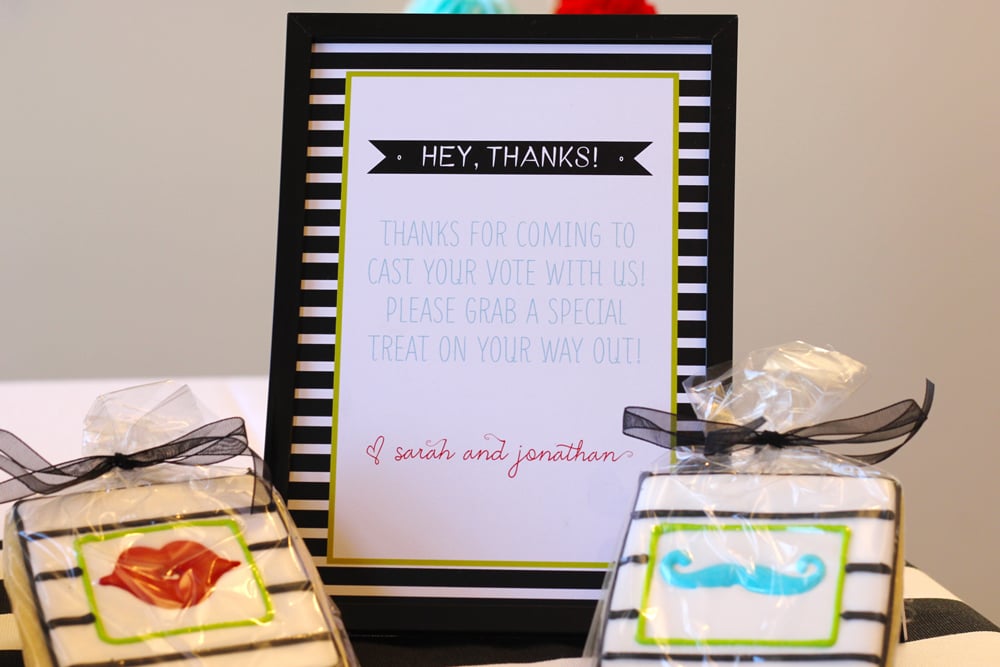 Red lip and blue mustache cookie favors matched the decor at this modern gender reveal party [12].
Source: Le Partie Sugar [13]
Vintage Duck Toy Cookies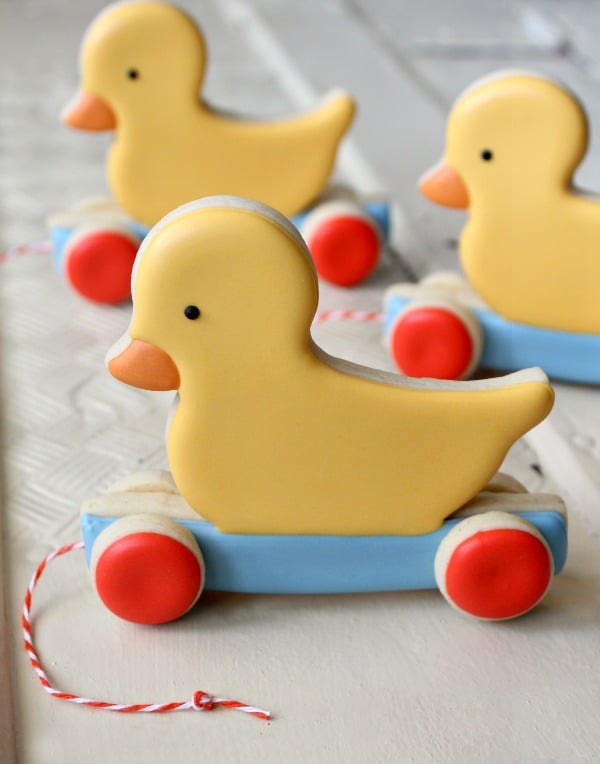 We're blown away by these vintage duck toy cookies [14], created by baking brain behind The Sweet Adventures of Sugarbelle.
Source: The Sweet Adventures of Sugarbelle [15]
Owl Cookies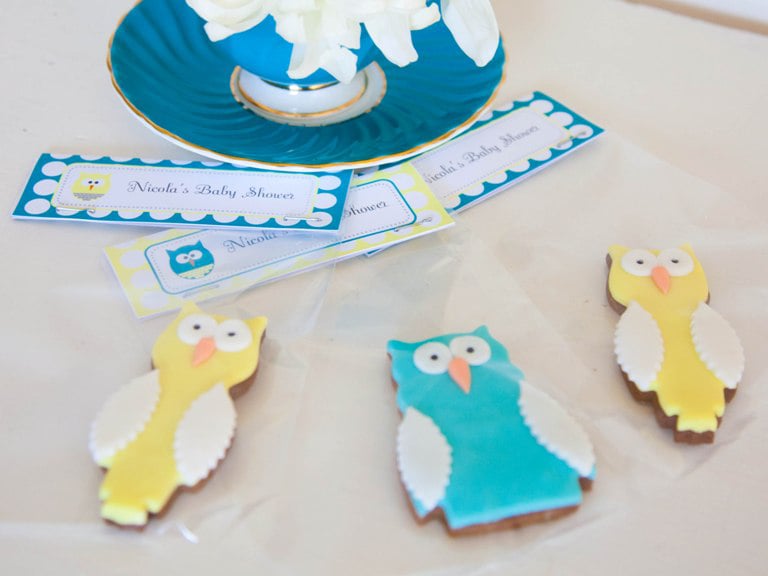 A yellow and blue owl-themed baby shower [16] was made even cuter with these cookie favors.
Source: The TomKat Studio [17]
Baby Bunting Cookies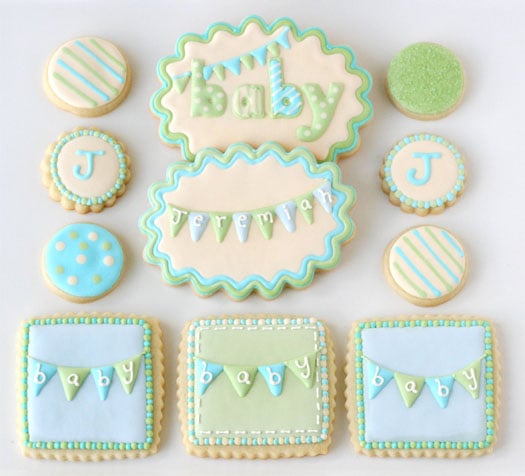 Glorious Treats' baby bunting cookies [18] included two large centerpiece cookies as a special treat for the new mommy to take home, mini circle cookies for guests to enjoy at the shower, and square cookies that were packaged as favors.
Source: Glorious Treats [19]
Macarons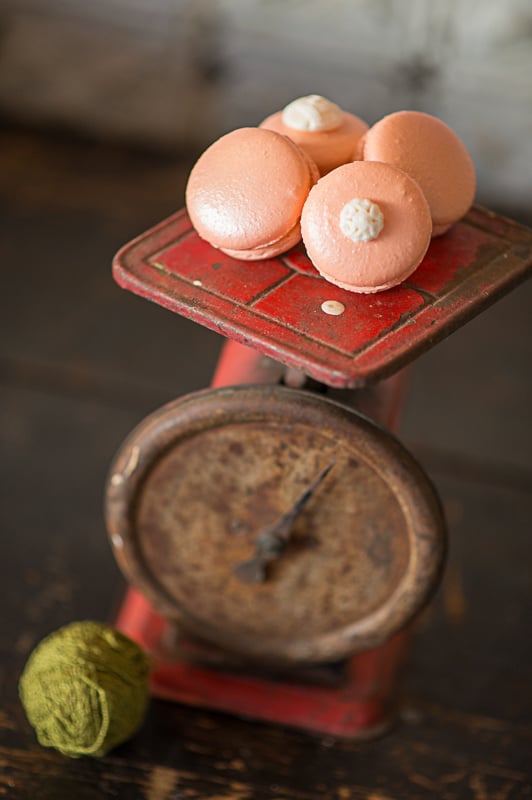 Macarons are a pretty standard if much-loved cookie, but at this vintage-inspired baby shower [20], they were styled up on an old-school scale.
Source: Found Vintage Rentals [21]
Baby Shoes Cookies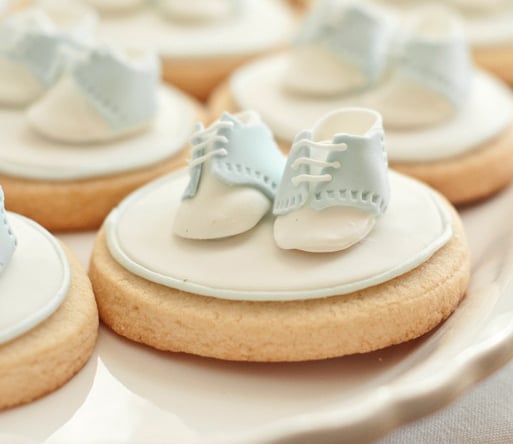 You don't get any sweeter than Kate Landers's baby shoe-topped sugar cookies [22]. These cookies, topped with fondant shoes created by Holly's Sweet Hobby [23], might actually be too cute to eat.
Source: Liza Voll Photography [24]
Cloud Cookies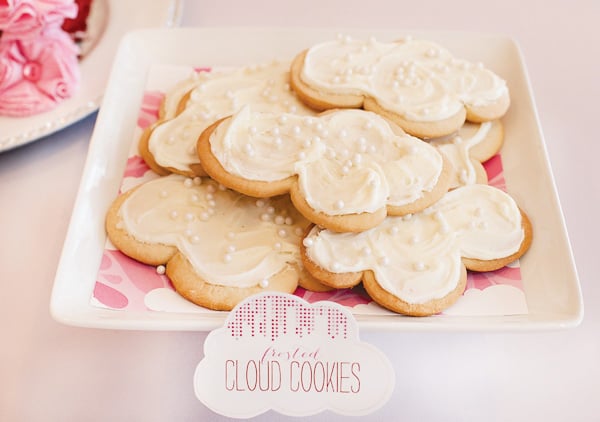 Hostess With the Mostess threw one adorable Showered With Love baby shower [25], and these cloud cookies added to the rainy sweetness.
Source: Hostess With the Mostess [26]
Baby Carriage Cookies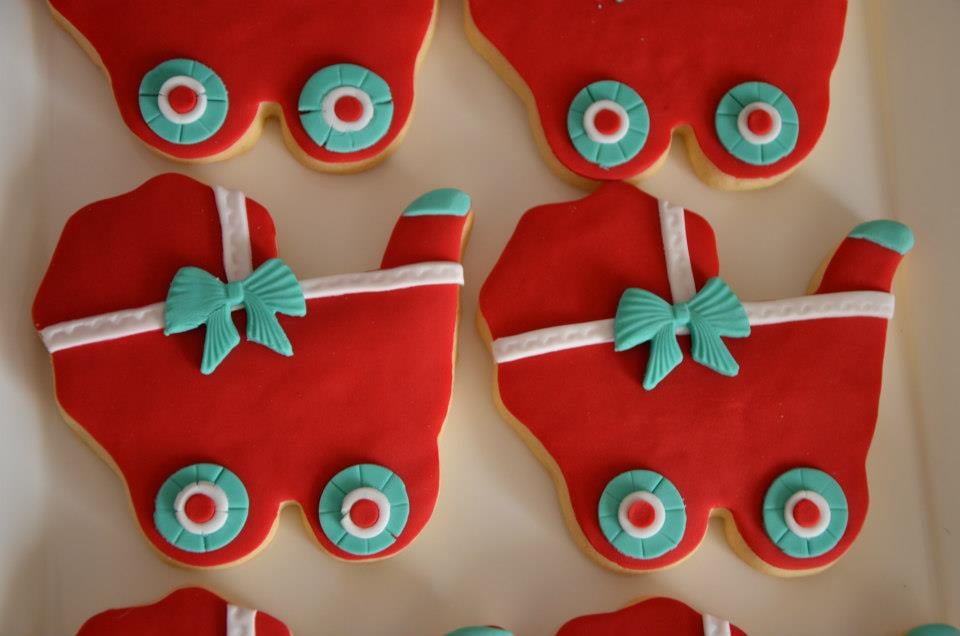 Nothing says baby like a carriage, and we're loving the bold colors of these baby carriage cookies, created for a shower thrown by Sugar Coated Candy & Dessert Buffets [27].
Source: Sugar Coated Candy & Dessert Buffets [28]
Chocolate-Covered Oreos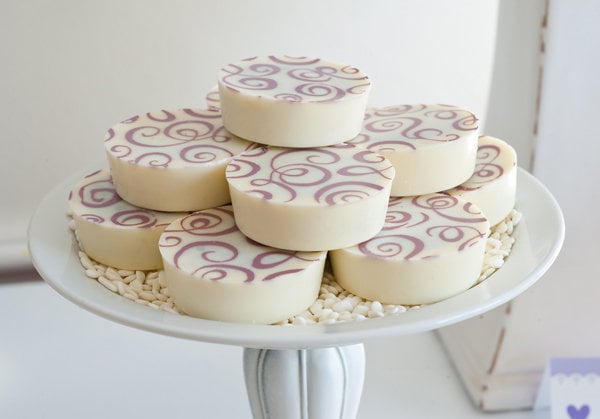 Sometimes a humble cookie just needs a little makeover, as proven by these glammed-up Oreos, served at this lavender "baby love"-themed shower [29].
Source: John McLaughlin for Frog Prince Paperie [30]
Goodnight Moon Cookies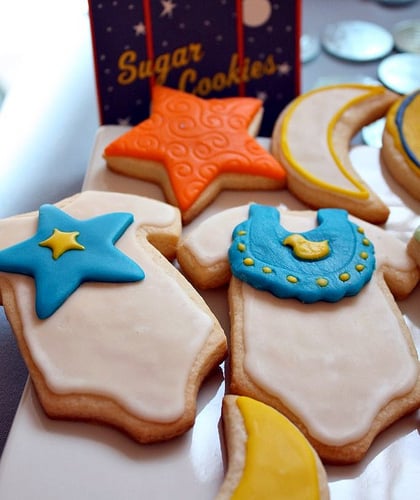 Goodnight Moon has inspired some adorable baby showers' [31] decor and treats, including these onesie cookies [32].
Source: Catch My Party [33]
Baby's Favorite Things Cookies
Squirrels, bears, moons, stars, and whales mingle seamlessly in Sweetopia's baby shower cookie favor box [34].
Source: Sweetopia [35]
Animal Crackers
Sometimes simple is good. Case in point: the animal cracker favors at this luxe gold and pink circus-themed baby shower [36].
Source: Canary Grey Photography for Somewhere Splendid [37]
Welcome Girls Cookies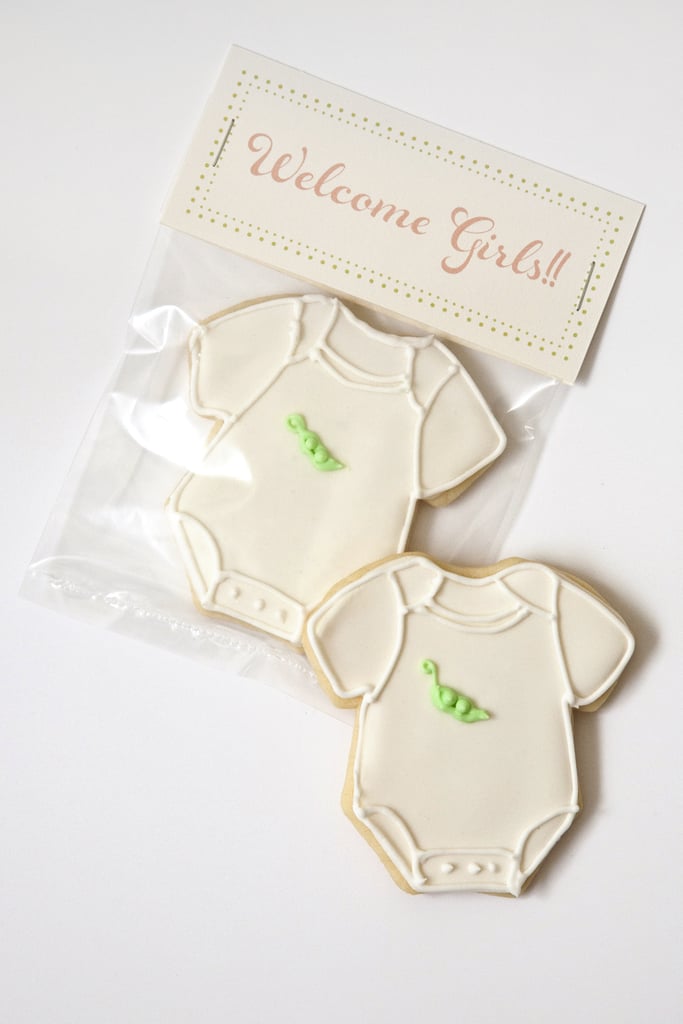 Sweet Kiera's cookies [38] featuring two peas in a pod on a sweet onesie would make the perfect favor for a twin shower.
Source: Sweet Kiera [39]
Baby Bib Cookies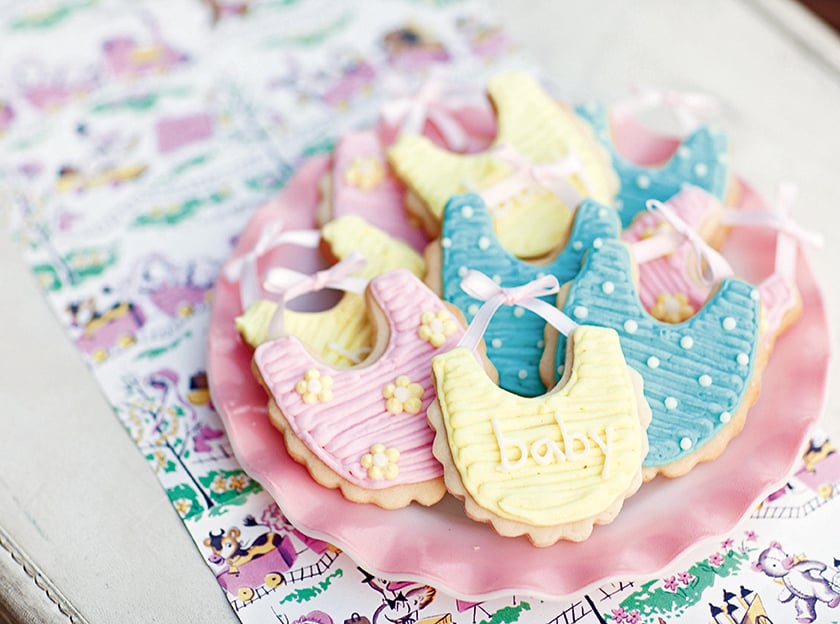 How cute are these buttercream-decorated cookies? The most adorable part? The ribbons that are attached to them prior to decorating (they're attached with melted candy!).
Source: Kelly Bowie for Jenny Cookies [40]
Baby Bottle Cookies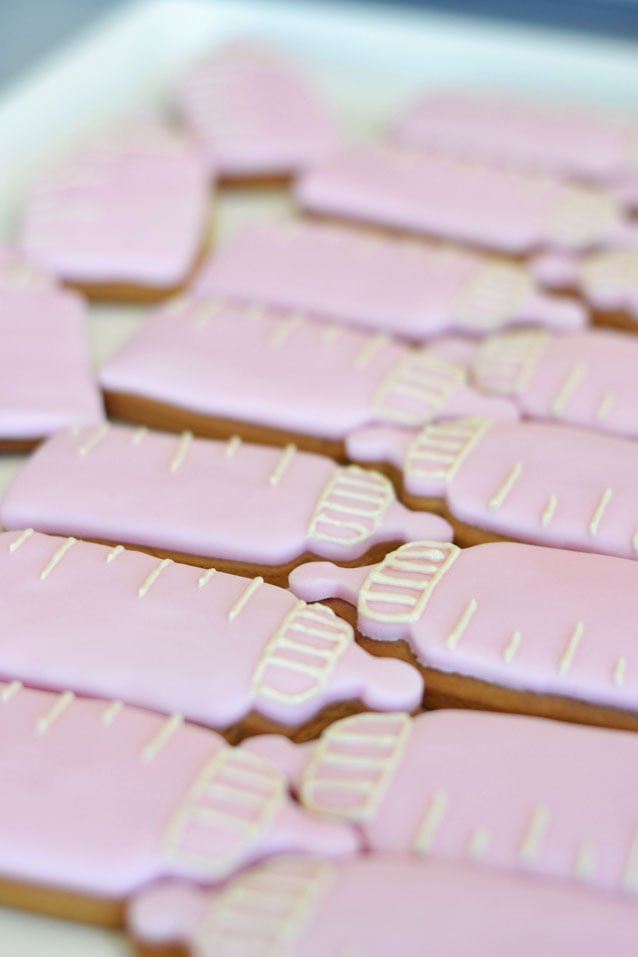 All that's needed to make these baby-themed treats was a simple sugar cookie recipe and a custom cutter.
Source: Chasing Arrows [41]
Rattles Cookies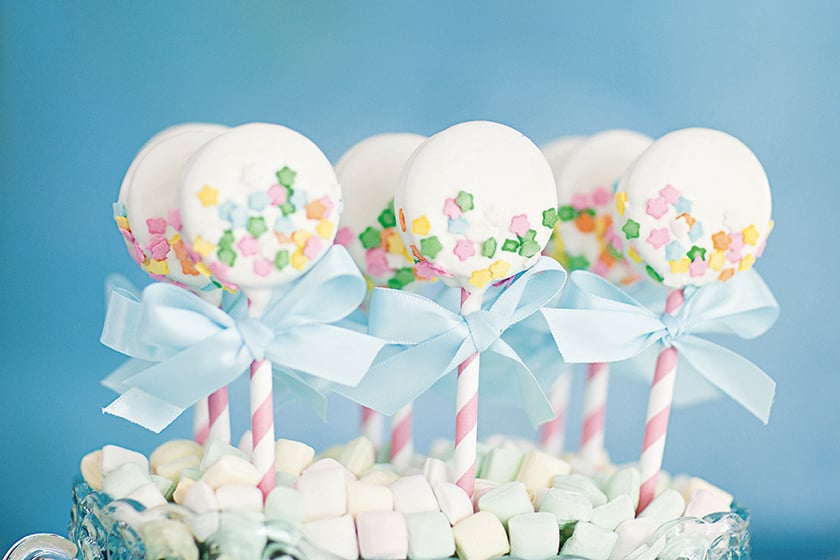 These sweet, pastel baby-rattle cookies hide a tasty treat . . . they're actually store-bought Oreo cookies dipped in vanilla candy melts and sprinkles.
Source: Kelly Bowie for Jenny Cookies [42]
Onesie Cookies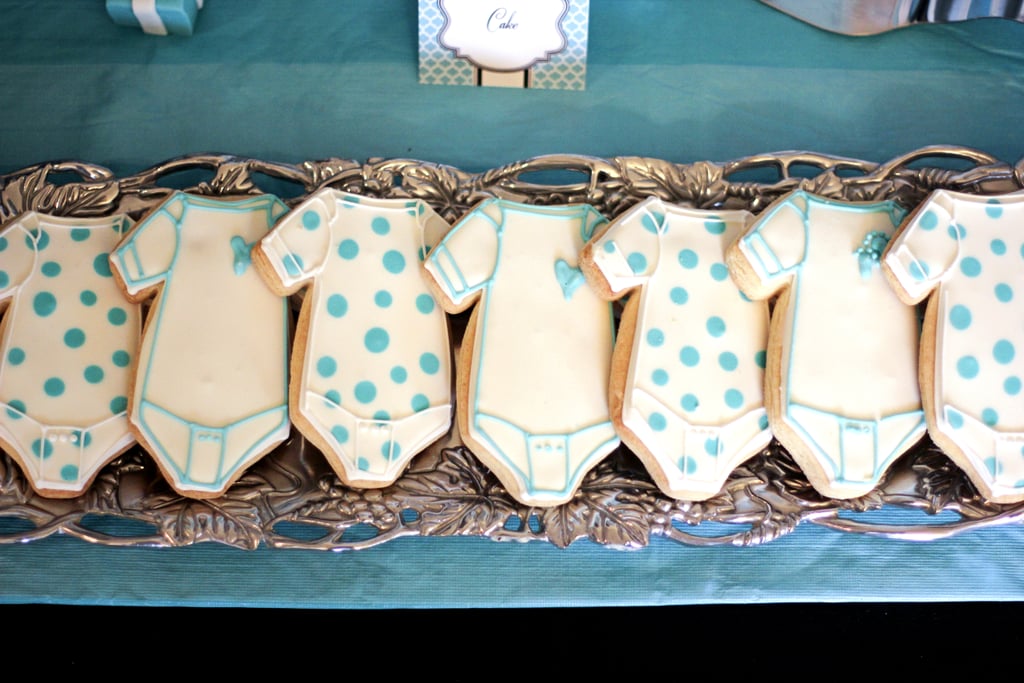 The onesie sugar cookies from Flour Child [43] are the perfect addition to any shower.
Source: Banner Events [44]