Since baby showers are often afternoon affairs, sweet treats aren't just a nice touch, they're a necessity! If cupcakes are your sugar fix of choice, you're in luck. We've uncovered 25 of the prettiest, most creative, and covetable cupcake ideas out there. From the simple to the superinvolved, you're sure to find inspiration for your baby shower bash right here.
Source: Instagram user eviramontes [1]
Sprinkled With Love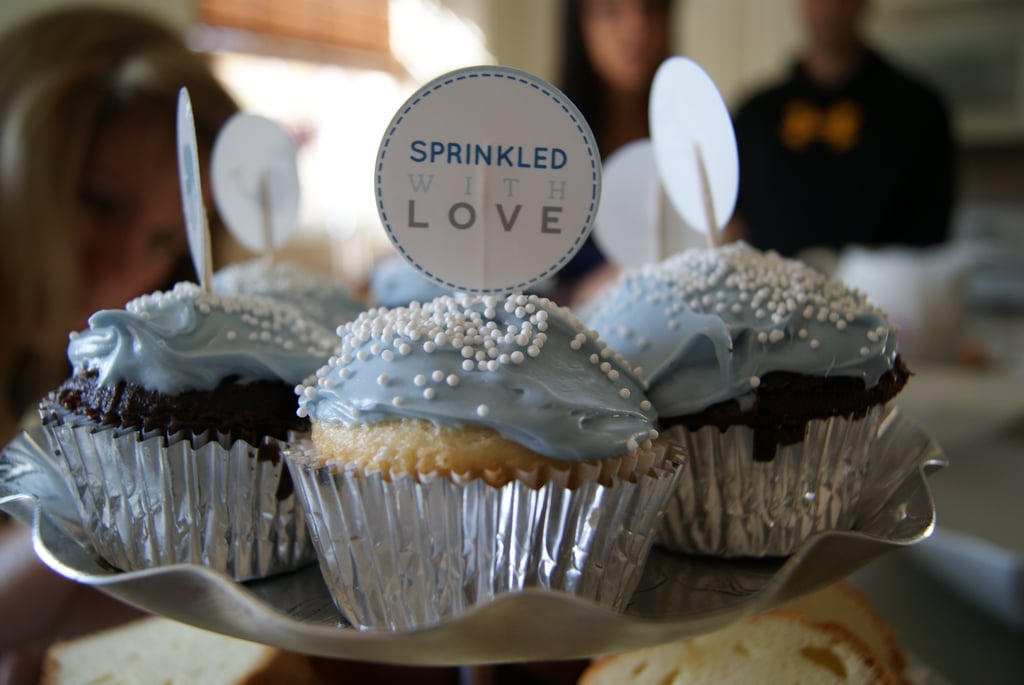 Sprinkle-coated cupcakes would be equally appropriate at a traditional baby shower or a smaller "sprinkle" for a second or third baby.
Source: Anders Ruff [2]
Tic-Tac-Ohhh!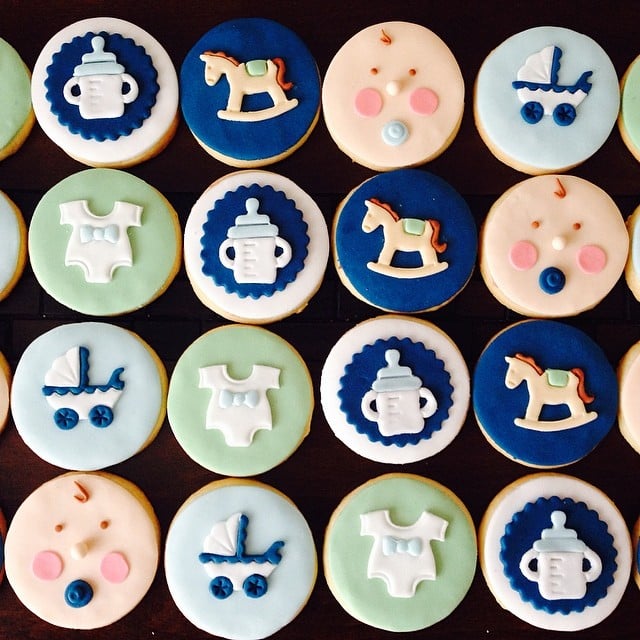 Each of these motifs is sweet on its own, but when displayed together, the result is extra-appealing.
Source: Instagram user cakeitbogota [3]
Pickles and Ice Cream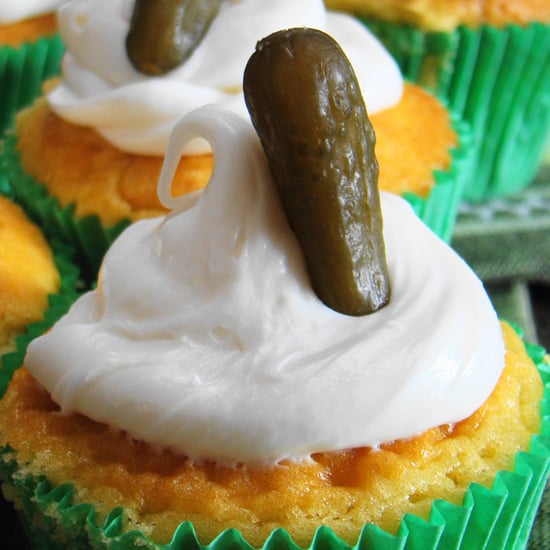 Indulge her pregnancy cravings with this clever take on that old classic pickles and ice cream. Use real gherkins, or for the faint of heart, swap them out with a sugary lookalike instead!
Source: Flickr user Janet Hudson [4]
She's About to Pop!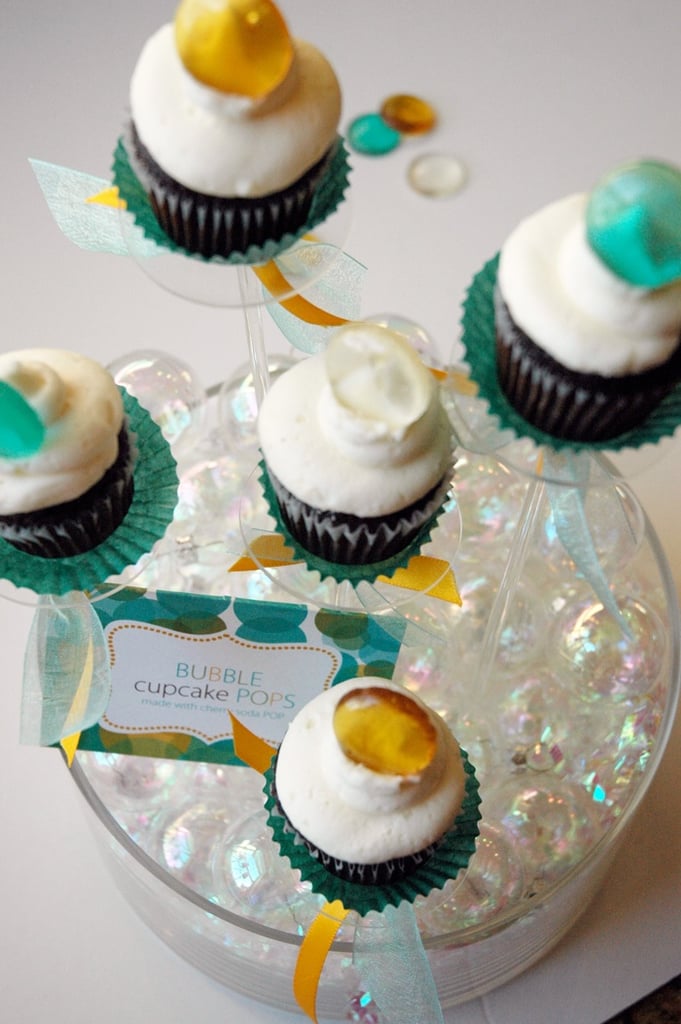 For a "Pop!"-themed baby shower, these bubble cupcake pops combined two favorite dessert table trends.
Source: Pen 'n Paper Flowers [5]
Baby in a Bathtub
Trish of Sweetology 101 made these clever little cupcakes for her cousin's daughter's baptism, but the concept would be equally appropriate for a baby shower.
Source: Sweetology 101 [6]
Anchors Away!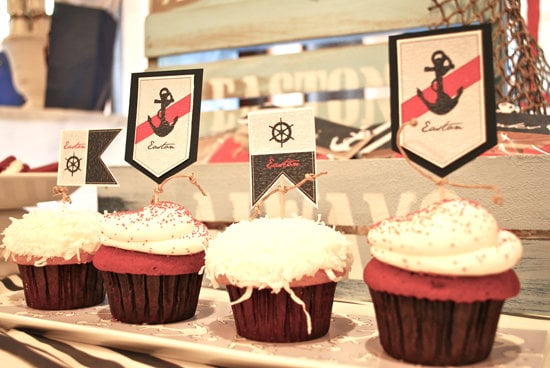 Re-create the look of these luscious red velvet cupcakes topped with nautical-themed flags [7] by ordering the printables from Honeycomb Events.
Source: Honeycomb Events and Design [8]
For a Nesting Mom-to-Be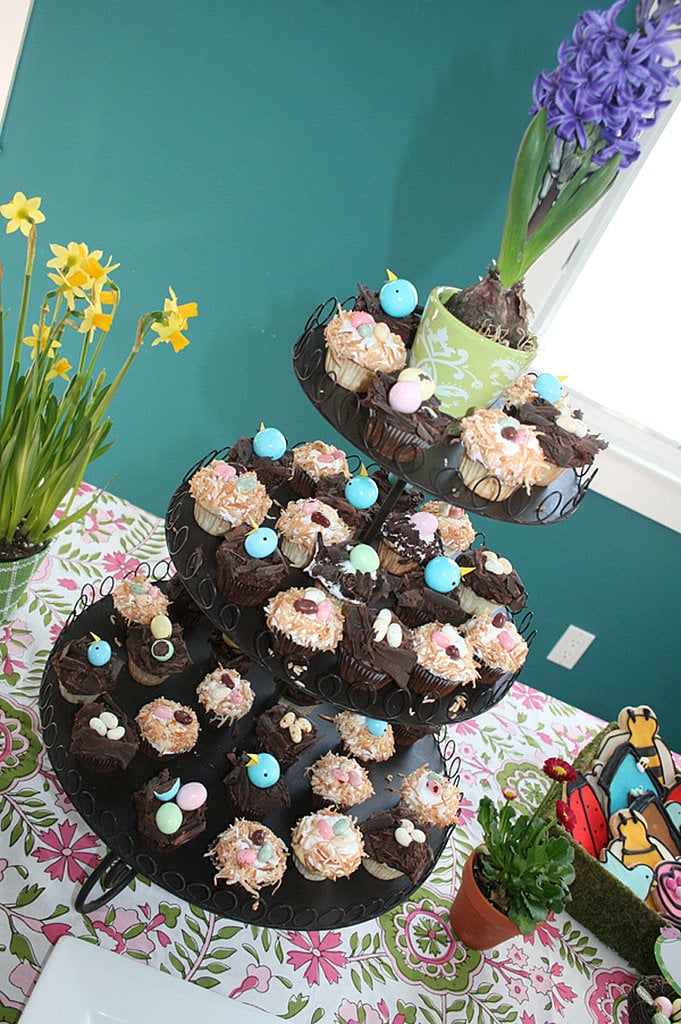 Shredded coconut turns these cupcakes into baby birds' nests. Jelly beans were used as "eggs," and gumballs were decorated to look like peeping baby birds.
Source: Cakes Likes a Party [9]
Retro Vibe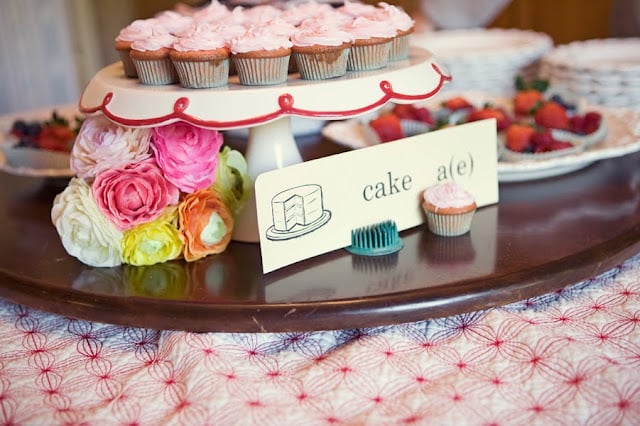 At a retro schoolhouse shower [10] thrown for a kindergarten teacher, classic cupcakes were displayed on vintage cake stands.
Source: Sara Westbrook Photography [11]
Oh Boy — or Girl!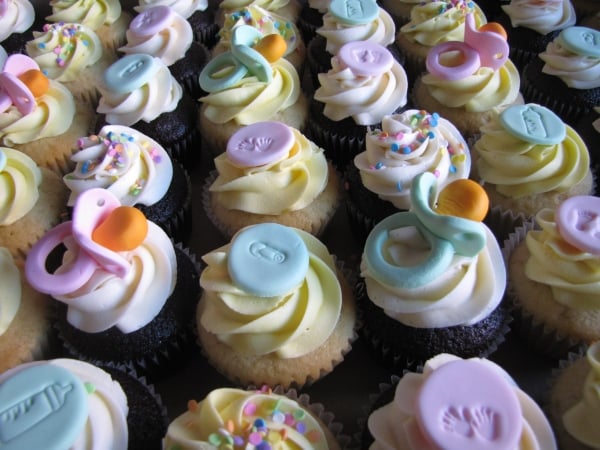 White and yellow frosting, paired with pink, blue, and multicolored toppers, makes these classic cupcakes perfect for a gender-neutral baby shower.
Source: Flickr user Clever Cupcakes [12]
An Old-Fashioned Fave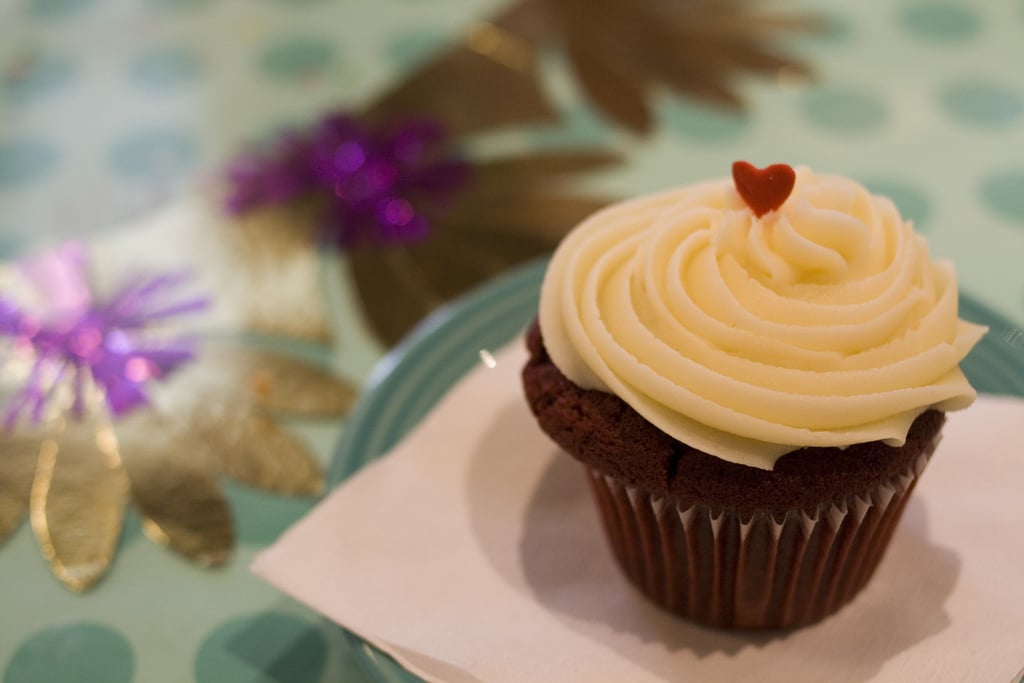 Red velvet cake is a Southern tradition that's made a big-time comeback in recent years. Red velvet works just as well at a baby boy, girl, or surprise baby's shower.
Source: Flickr user Chris Blakely [13]
Sock It to Me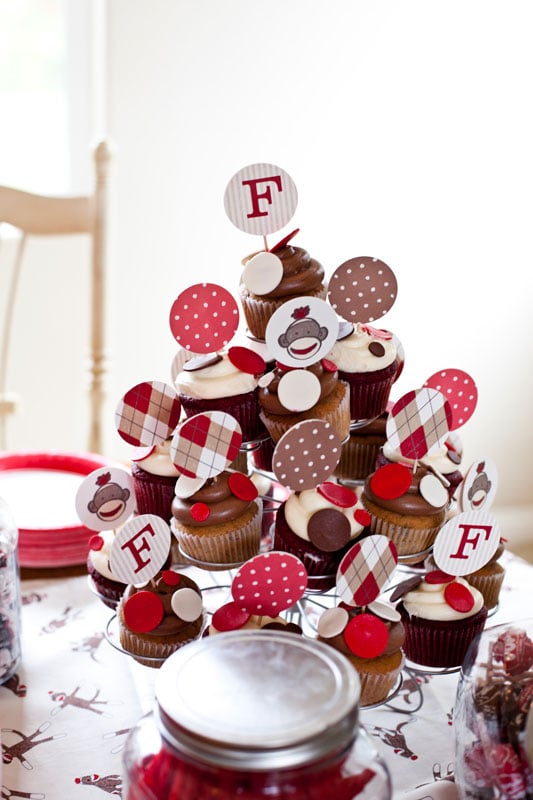 A sock-monkey-themed cupcake tower coordinated with all of the other thoughtfully planned out elements of baby-to-be Franklin's shower.
Source: On to Baby [14]
Goodnight Moon Cupcakes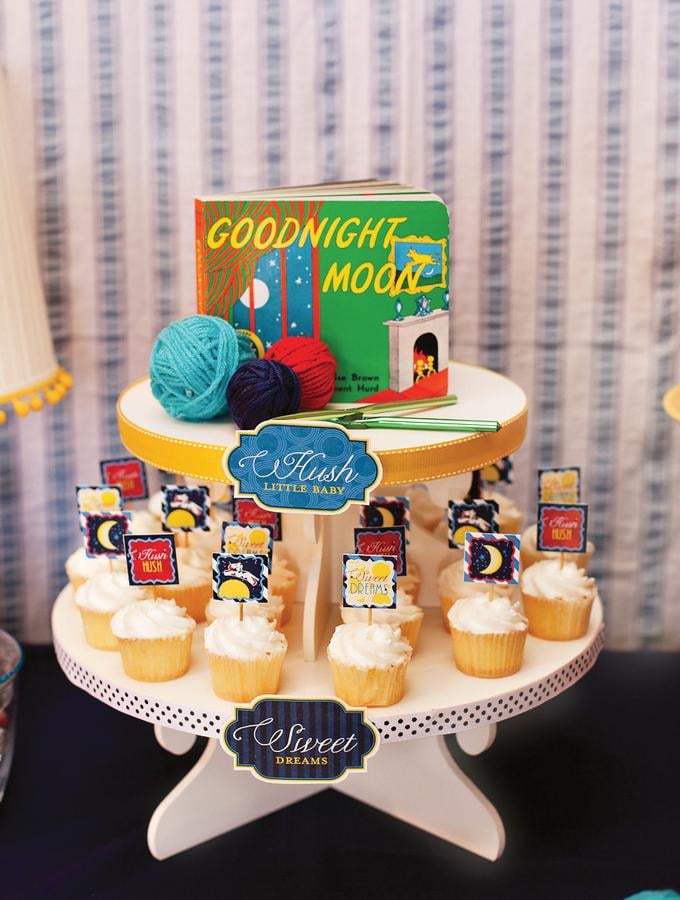 Pay homage to the classic children's book with these Goodnight Moon-inspired cupcakes. Top plain vanilla cupcakes (you can even use store-bought) with "Hush" and "Sweet Dreams" flags.
Source: Hostess WIth the Mostess [15]
Sunny Sweetness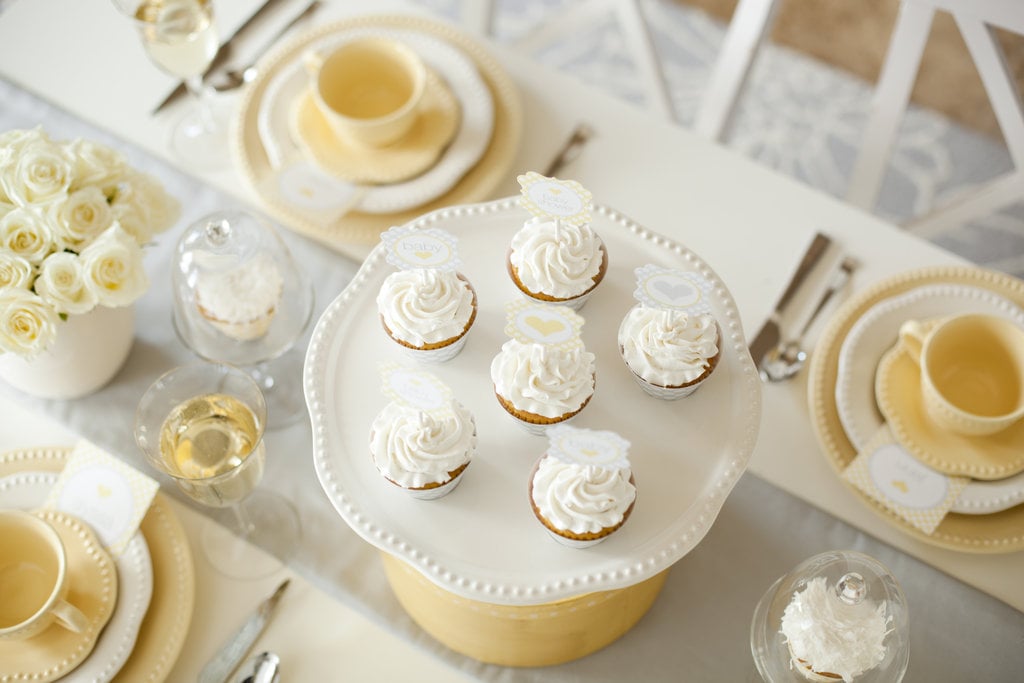 Get the look of this Pottery Barn-perfect shower with free, downloadable cupcake toppers and wrappers [16].
Source: Pottery Barn Kids [17]
Mixed Bag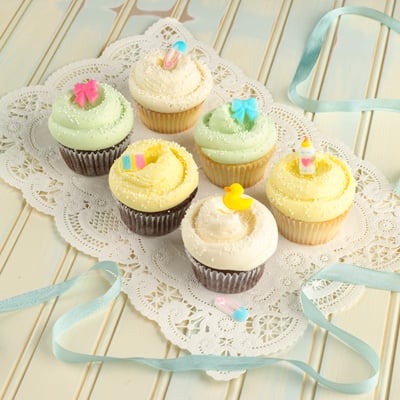 NYC favorite Magnolia Bakery is often credited with having launched the cupcake craze. Now you can send their "You're Having a Baby!" assortment [18] shipped anywhere in the country — or use the look as inspiration for your own cupcakes.
Source: Magnolia Bakery [19]
Cupcakes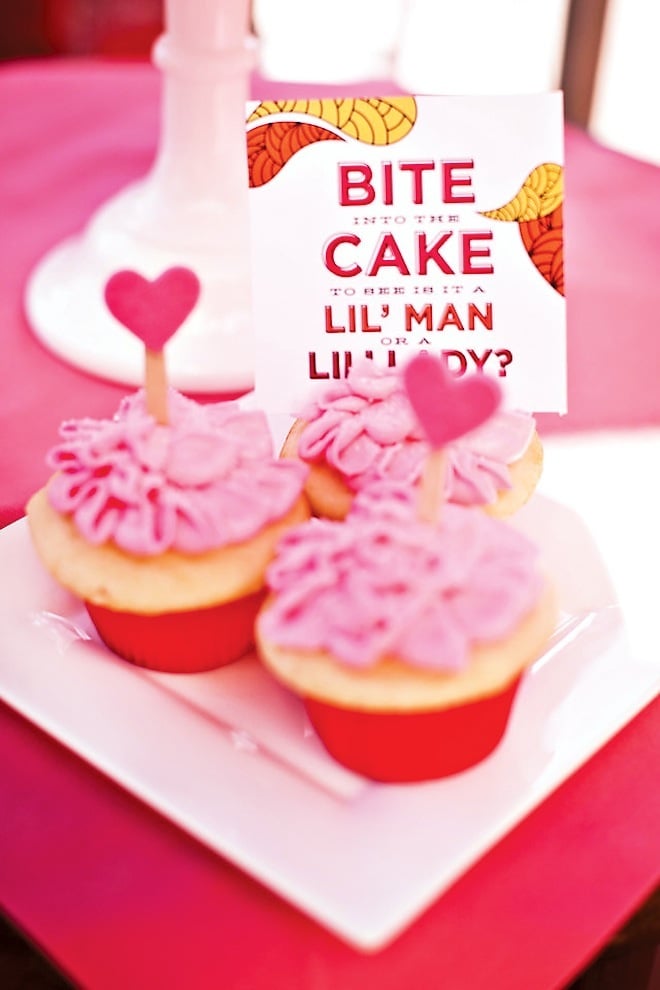 "We had cupcakes made for each guest with a pink frosting on the inside so that when they bit into the cupcake, they knew it was a girl," Jesi says.
Source: Jesi Haack Design [20]
Cupcake Tower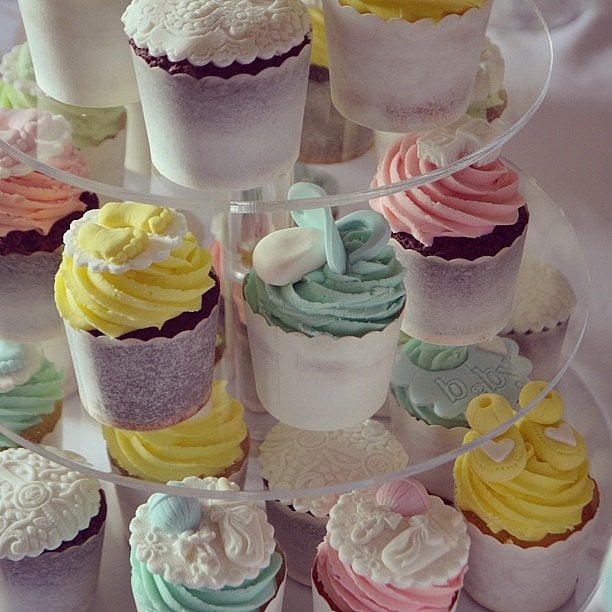 When the cupcakes look this good, they easily become part of the party decor.
Source: Instagram user culinary_cupcakes [21]
A Face a Mother Is Sure to Love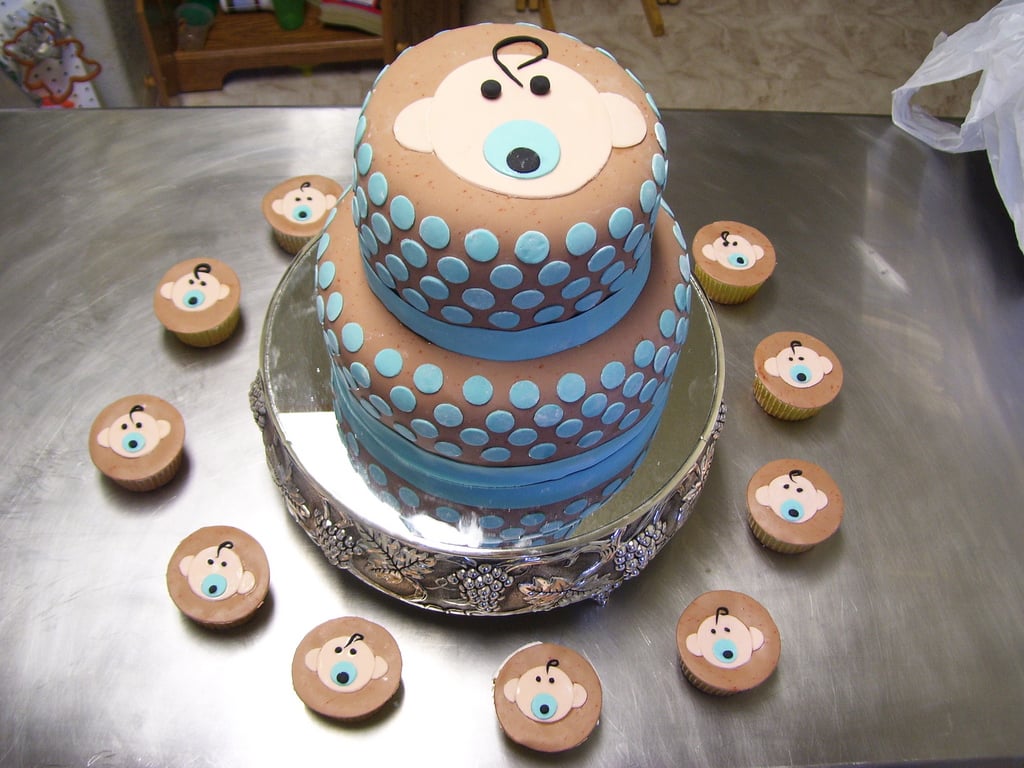 Surrounding a cake with complementary grab-and-go cupcakes gives party guests options (and looks supercute)!
Source: Flickr user Alice Keeler [22]
Book-Cover Cupcakes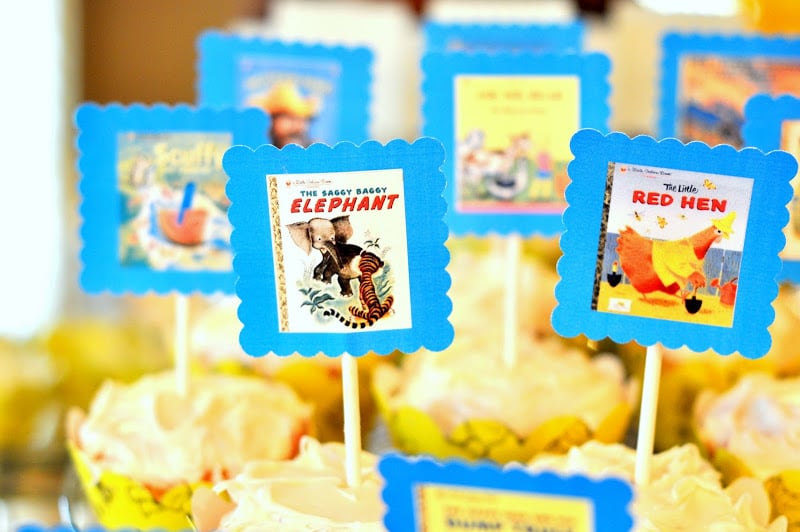 These lemon cupcakes were iced with cream cheese frosting, and pay homage to those beloved Golden Books.
Source: Aesthetic Nest [23]
Quit Monkeying Around!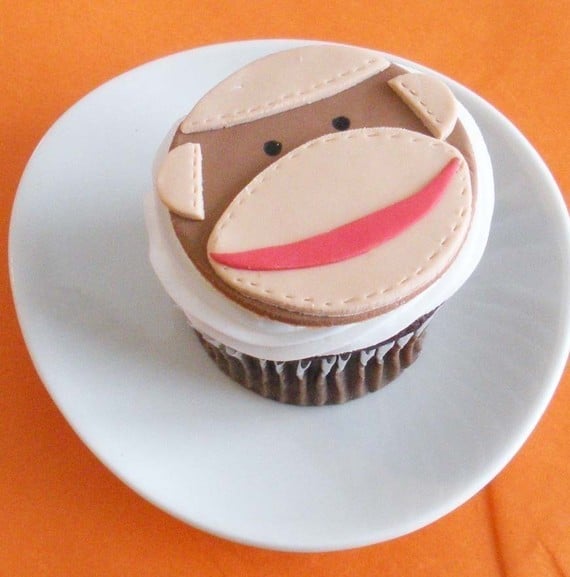 Fake your way around the kitchen by topping store-bought (or your own) cupcakes with these fondant monkey toppers [24] from Two Sugar Babies.
Source: Two Sugar Babies [25]
Rockin' Robins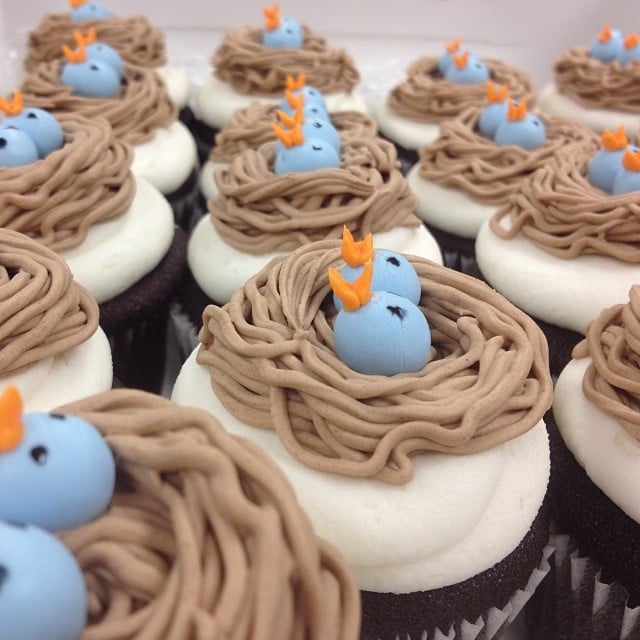 We love the "nest egg" design of these little peepers — they'd be especially appropriate for feting twins-on-the-way.
Source: Instagram user forgoodnesscakescharlotte [26]
Biteable Blooms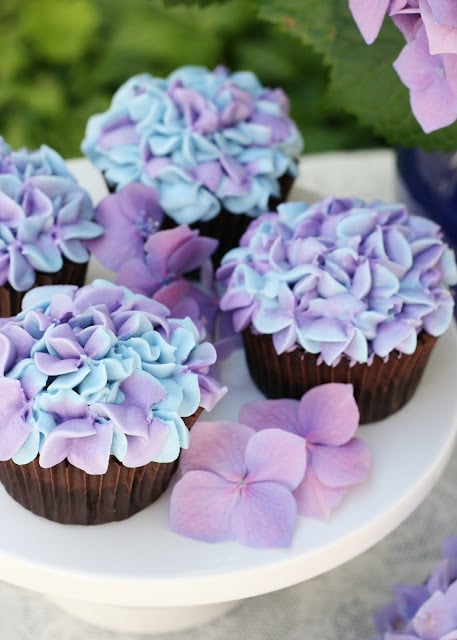 Glory of Glorious Treats [27] has the secret to the most realistic-looking hydrangea cupcakes. They're too pretty to eat . . . almost!
Source: Glorious Treats [28]
Garden Variety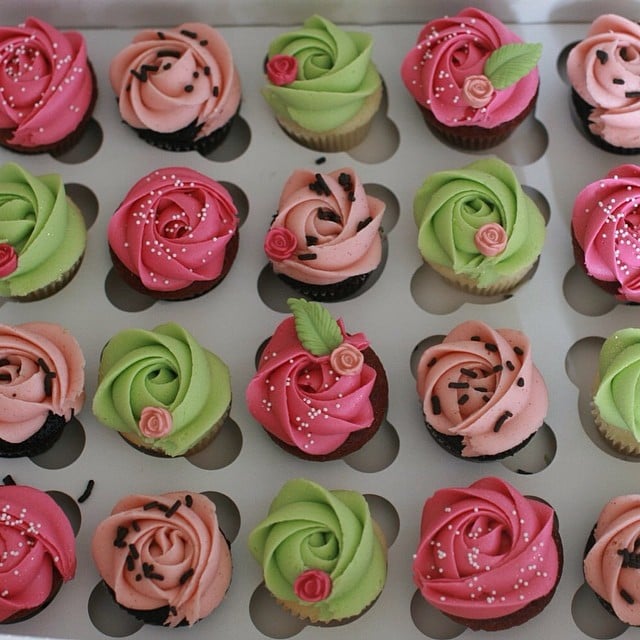 How elegant are these sculptural rosy cupcakes?
Source: Instagram user starbirdbakehouse [29]
Layette-Themed Love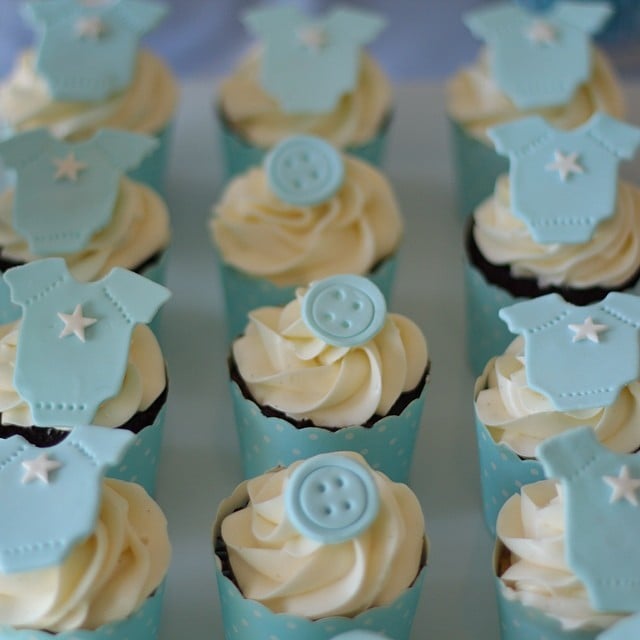 Inspired by bitty baby clothes, these cupcakes feature tiny onesies and buttons.
Source: Instagram user eviramontes [30]
The Forecast Is Calling For . . .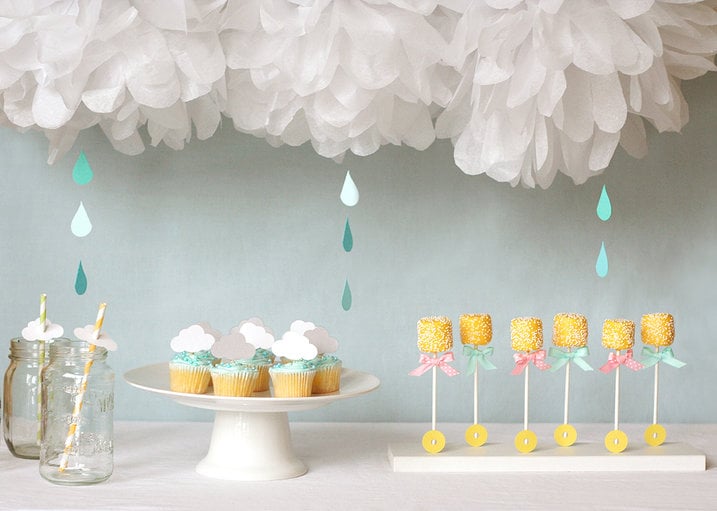 We loved these cloud cupcakes that were served at a "Sprinkle Shower" for a mom's second baby!
Source: Lisa Storms [31]