Since baby showers are frequently held in the midafternoon, your food offerings needn't be extensive or even a complete meal. Instead, focus on fun, easy-to-mingle-with finger foods that guests can enjoy at their leisure. Here, 16 fun ideas for making your shower offerings extraspecial. Don't forget the mocktails [1]!
Everything's Better on a Stick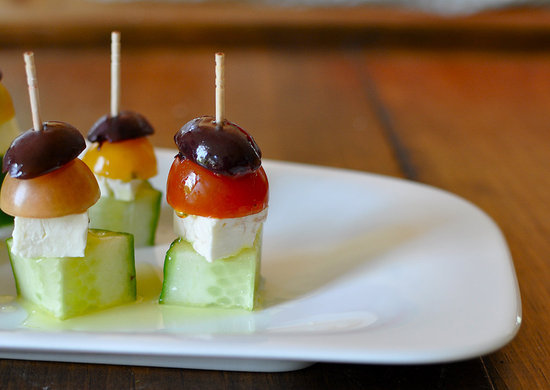 Put your toothpicks to the test [2] and see how many apps, salads, and sweets you can turn into finger food!
Source: Lauren Hendrickson
A Breakfast Bar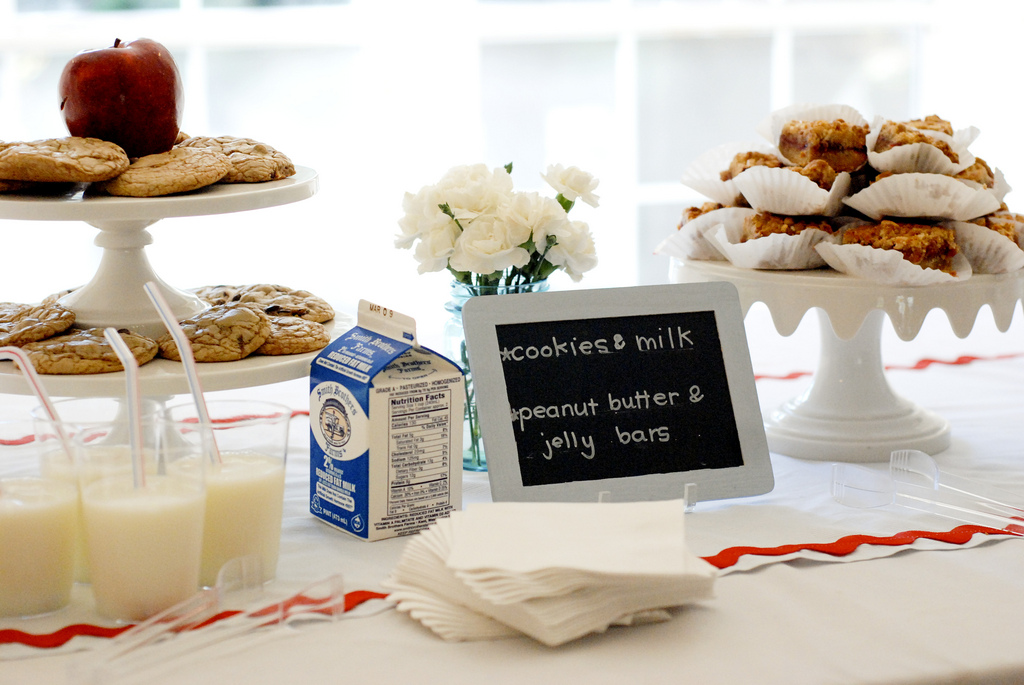 While a grown-up brunch may be the more expected meal of choice, a nostalgic breakfast bar is such a fun alternative. Think back to kiddie favorites (those little cartons of milk, oatmeal bars, whole apples), and put a sophisticated spin on their presentation.
Source: Craig and Whitney [3]
Pay Homage to the Family Tree
Celebrate the heritage of the little one on the way by serving food inspired by mom's and dad's backgrounds or ethnicities [4].
Source: Rebecca Watkins for Pure Joy Events [5]
Mocktails For Moms-to-Be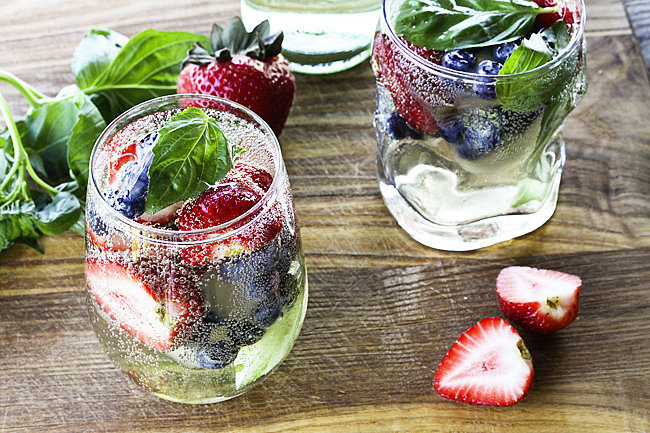 With mocktails as creative as these [6], none of your guests will miss the alcohol. Cheers!
Source: Foodie With Family [7]
Trend Spotting: Petite Pies
First there were cupcakes, then there were cake pops, and now minipies [8] seem to be the hottest trend in party food. Serve up savory or sweet little pies for an all-American treat.
Source: Peas & Thank Yous [9]
Takeout — to Stay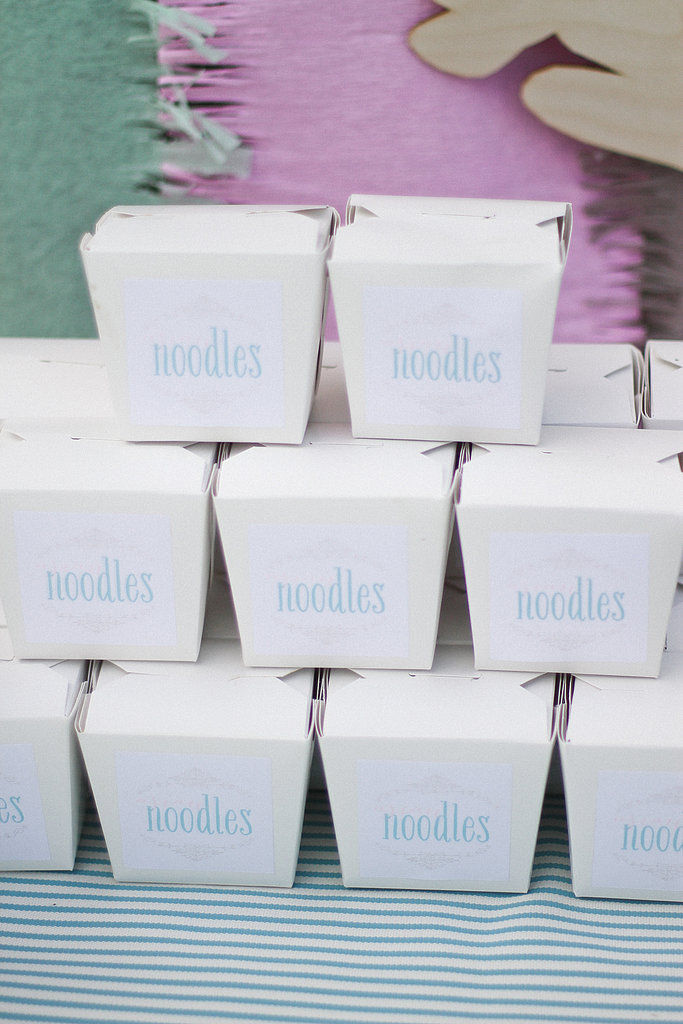 The inspiration may come from your favorite Chinese takeout joint, but white takeout containers [10] can hold any kind of cuisine. Personalize them with custom labels.
Source: Wiley Valentine [11]
A Lightened-Up Potato Bar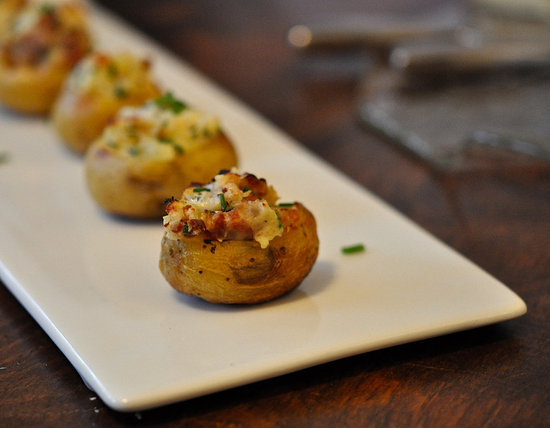 Mini potato skins [12] can be prepared ahead of time or scooped and served alongside a toppings bar so guests can make their own.
Source: Lauren Hendrickson
She's About to Pop!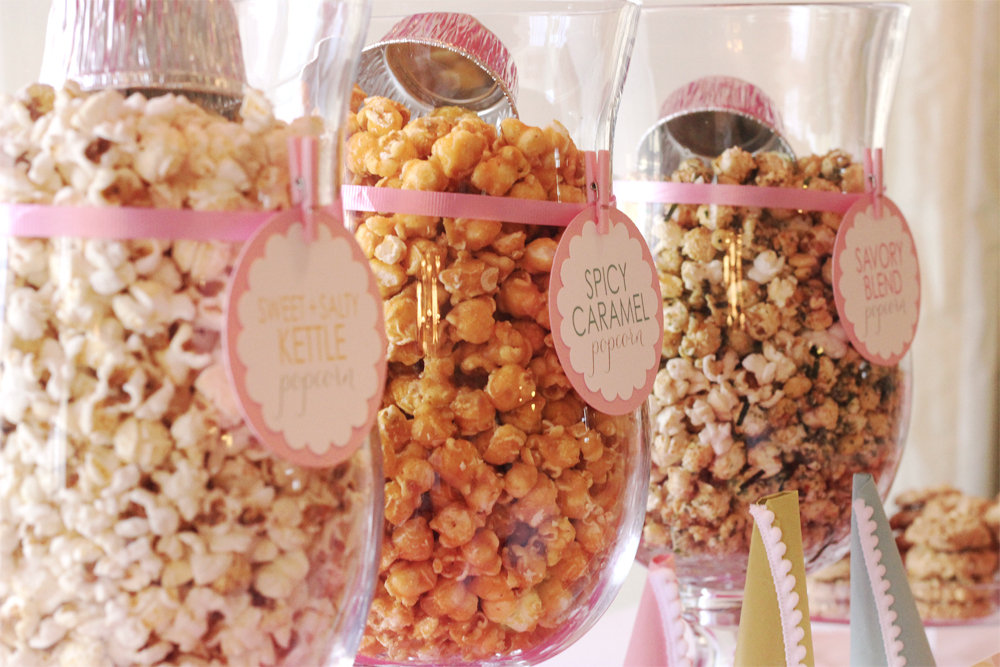 A popcorn bar [13] makes for fun grab-and-go party food.
Source: Le Partie Sugar [14]
Tea For Two
Ditch the trends for tradition, and serve up old-fashioned tea sandwiches [15] — perfect for a light midafternoon meal.
Source: Nancy Einhart
A Tongue-in-Cheek Treat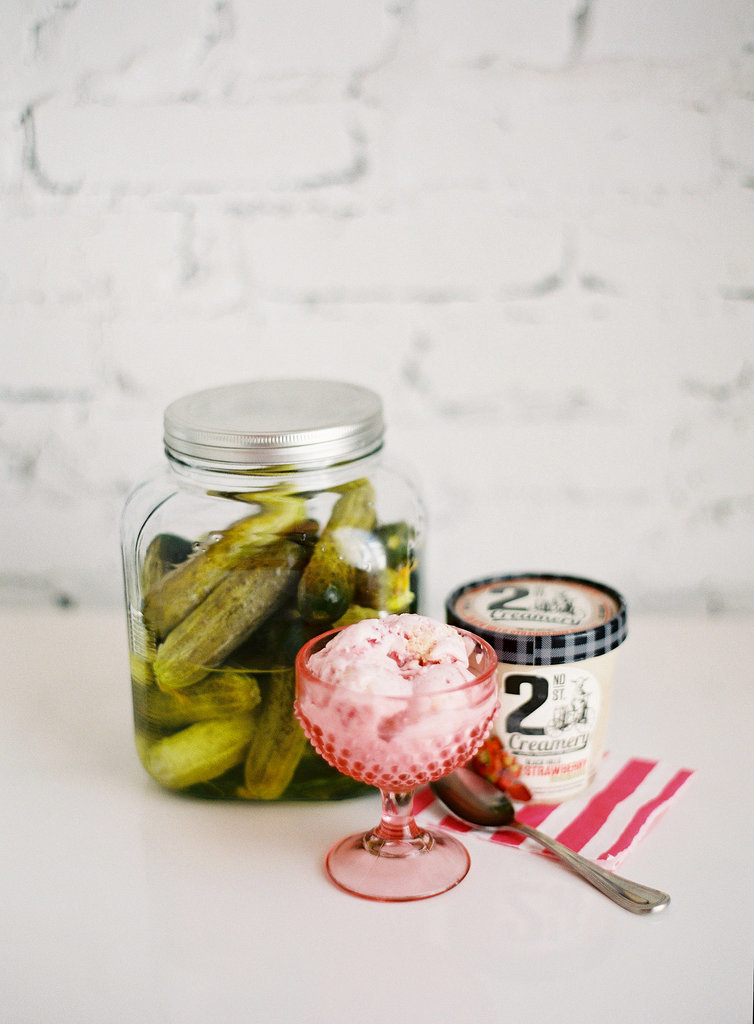 Give a nod to that old pregnancy-craving standby of pickles and ice cream [16] with a questionable but cute treat!
Source: Karson Butler Events [17]
Milk and Cookie Shots
Shots at a baby shower? If they're Dominique Ansel's much-talked-about milk and cookie shots [18], then absolutely! It may take a little extra effort on the part of the hostess, but your guests will be talking about this one for months to come.
Source: Instagram user dominiqueansel [19]
A Modern Take on the Tea Bar
This isn't your grandma's tea party. Set up a stylish tea bar with a variety of blends for your guests to choose from. Borrow an array of porcelain mugs from friends and family for an instant conversation starter.
Source: Wiley Valentine [20]
A Craving Station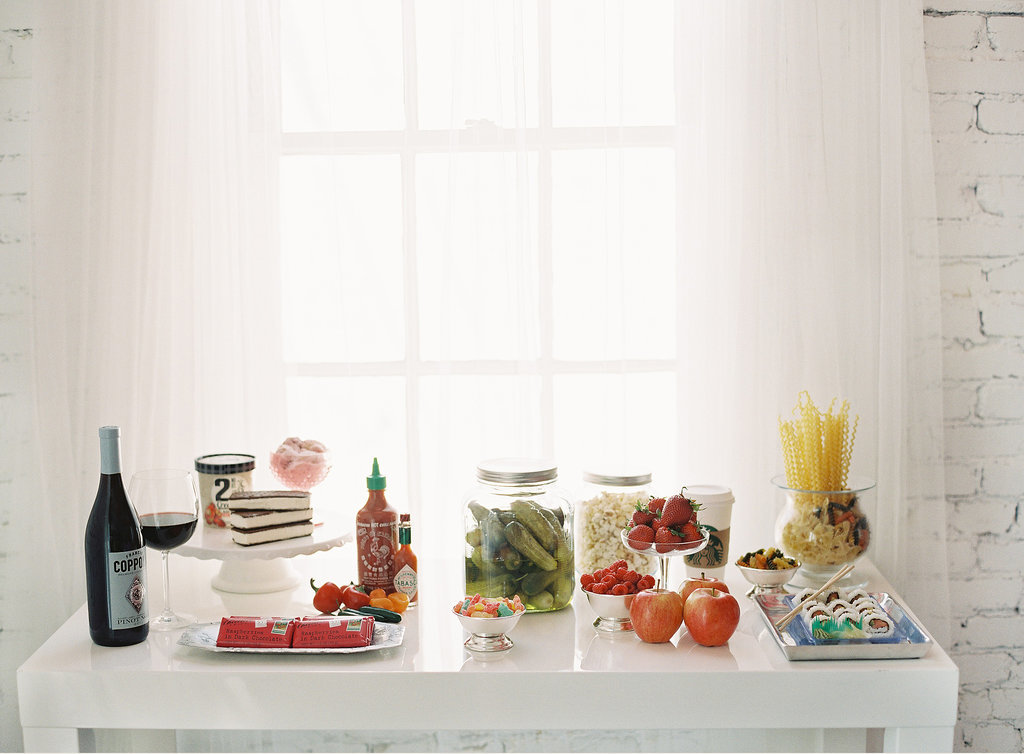 Put together a "craving station" where guests can rank the order of the items they think the mom-to-be will crave the most. Be sure to strike a reasonable balance between the humorous and foods that your guests will actually want to eat!
Source: Karson Butler Events [21]
A Dressed-Up Picnic
Picnic food lends itself so well to a crowd. Serve it up stylishly, and provide each guest with a printed menu for an elegant twist.
Source: Glitter Guide [22]
Mamma Mia!
Cookie cutters aren't just for cookies! Trim tea sandwiches into shower-appropriate shapes [23] — how great is the pregnant mama?!
Find New Uses For Muffin-Tin Liners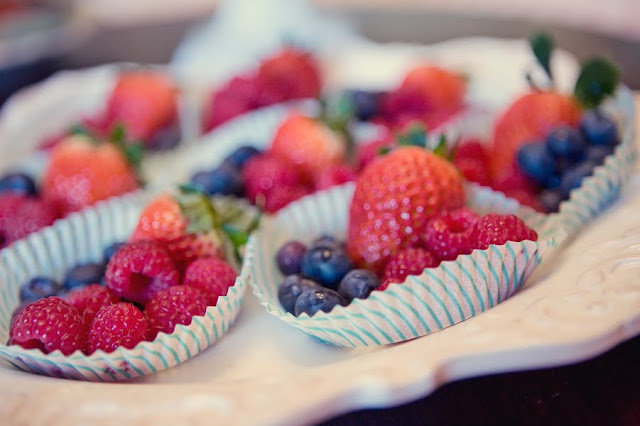 Muffin- or cupcake-tin liners can accommodate more than just sweet treats! Fill them with fruit for a healthy, party-friendly snack [24] or whip up a savory concoction [25].
Source: Sara Westbrook Photography [26]