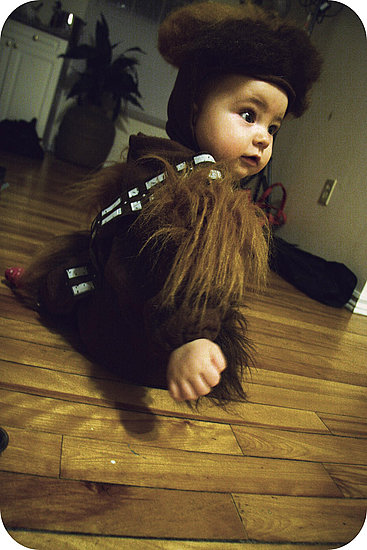 It was a spooky wookie
Halloween
[1] for some
Sugarbabies
[2].
Desireefawn's
[3] baby girl Gretchen pulled off a spectacular Wookiee costume from the great movie
Star Wars
. The 9-month-old sweetheart would make Chewbacca's heart melt. She has certainly turned ours into putty!
Don't forget to share pics of your Halloween cuties in the Sugarbabies [4] group. We're posting the cutest kids from the spooky festivities so submit your photos now! To see one more picture of the sleepy fuzzball, just .