Whether warmer weather's a reality where you live or still a (not too far-flung) dream, it's time to start thinking ahead to Spring. If you're lucky enough to have a backyard with some unoccupied space, indulge the whole family in one of these outdoor enhancements. For better or worse, your yard is pretty much guaranteed to become the hottest destination in the neighborhood. Don't say we didn't warn you!
Step 2 Fixin' Fun Outdoor Grill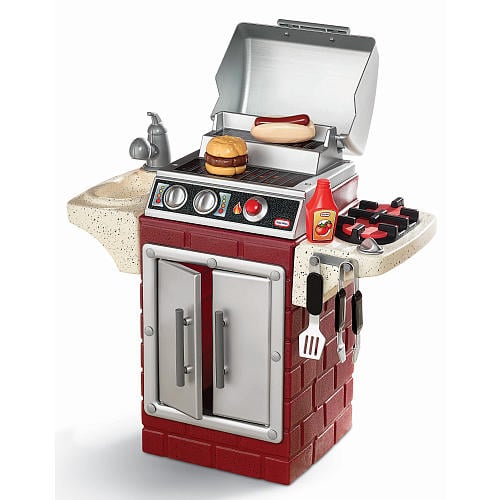 Kiss the cook! Step 2's Fixin' Fun Outdoor Grill [1] ($36) lets little ones safely flip their own play burgers and hot dogs alongside Mom or Dad — and it costs a whole lot less than a Weber!
BYA Sports Skyline Zipline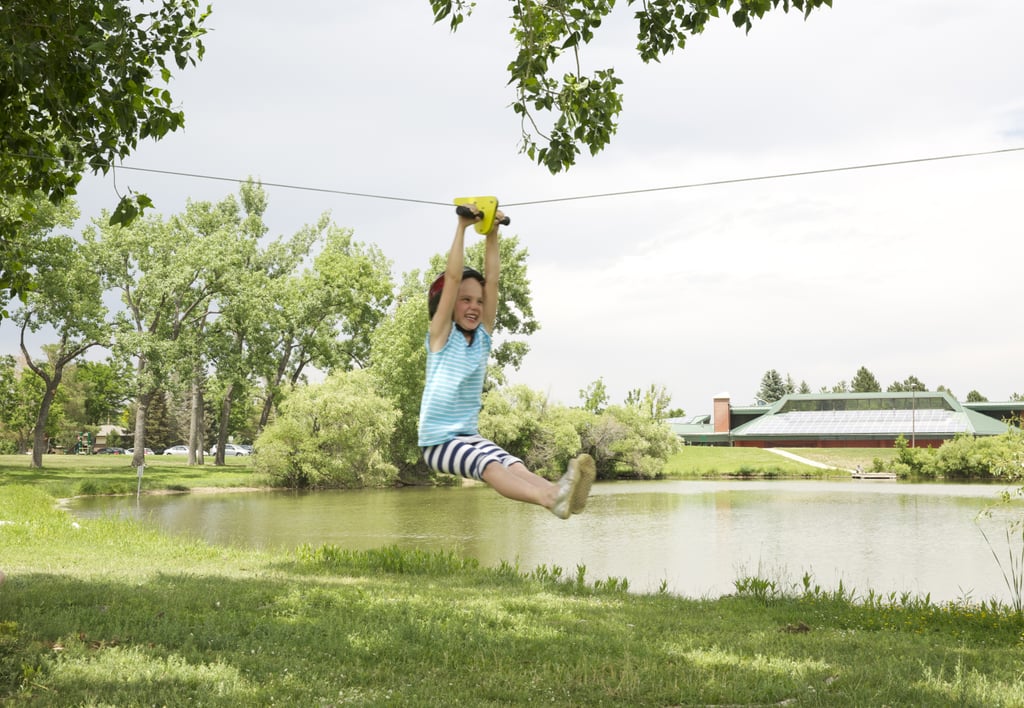 Recommended for ages 8 and up, the Skyline Zipline [2] ($100-$130) will send little adventurers soaring through your yard for a 60-, 75-, or 90-foot high-speed journey.
Zing Toys X6 Zoom Rocket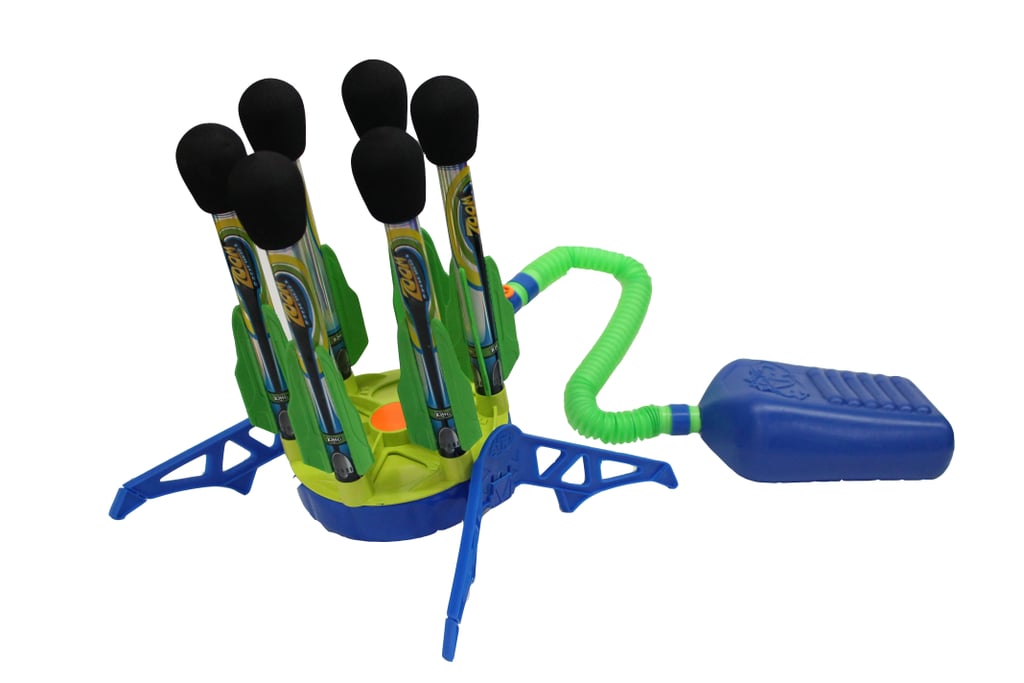 One, two, three, blast off! Zing Toys' X6 Zoom Rocket [3] ($30)
launches six soft foam rockets up to 100 feet in the air with the slam of a foot. Just be careful where they land, or you may have some annoyed neighbors!
KidKraft Sandbox With Canopy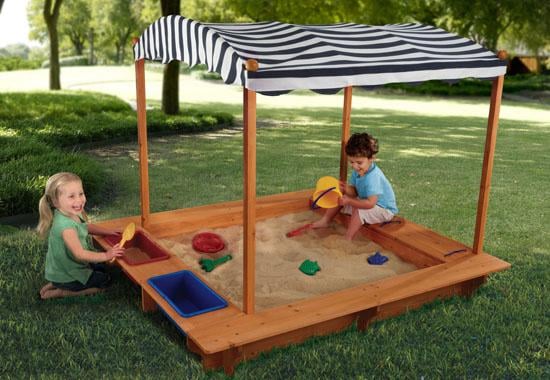 There are basic backyard sandboxes, and then there's this. KidKraft's Activity Sandbox With Canopy [4] ($350) features a smart design with plenty of space for multiple kids to get in on the fun. There are two water bins, and the spacious canopy ensures it'll still be a fun place to play even in the midst of Summer.
Gibbon Slacklines Fun Line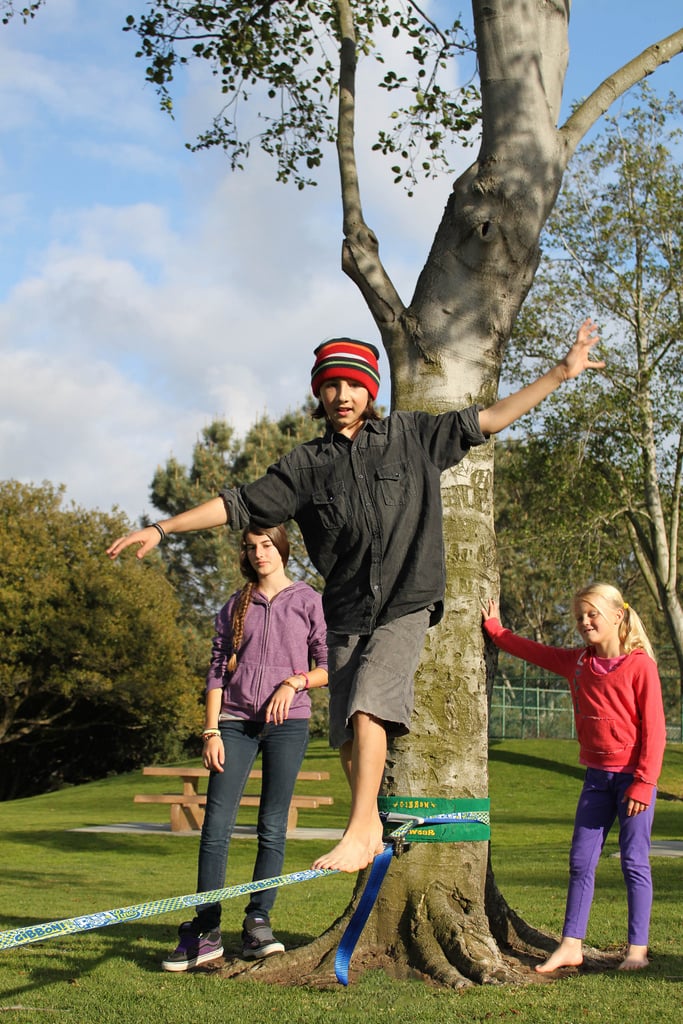 Once they're past the swing sets and balance bikes, older kids will go crazy for the new Fun Line [5] ($80) from Gibbon Slacklines. Specifically designed for beginners, amateur tightrope walkers will have hours of fun on this low-maintenance addition to the yard. Just mount it between two trees or other sturdy points, and test your skills whenever it suits your fancy. Grown-ups will love this one, too!
FirstBIKE Balance Bikes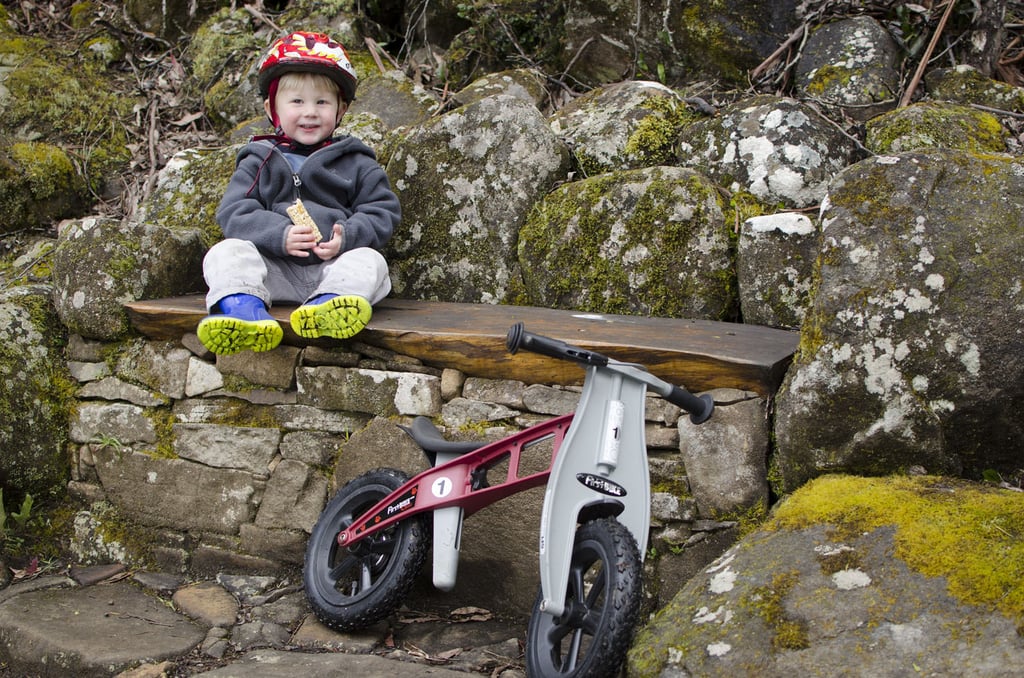 Get toddlers out of the stroller and moving on their own with FirstBIKE [6] ($130-$200). Designed in Germany for tots ages 2-5, the durable, well-made balance bikes are virtually indestructible and are a great way to introduce the basics of bicycling to little kids.
CAT Backhoe Ladder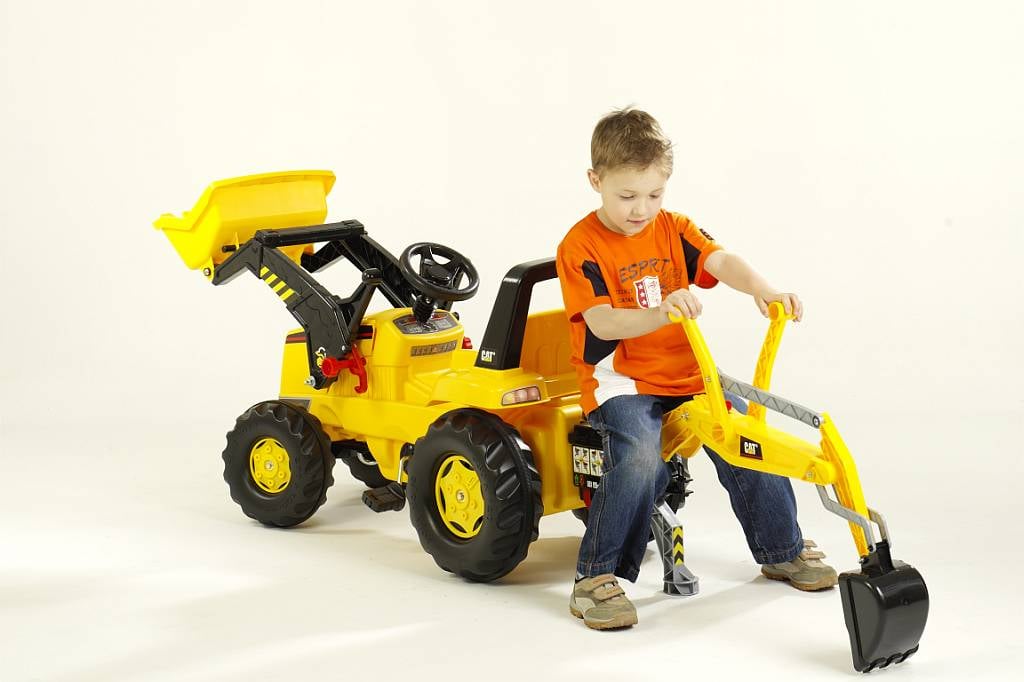 A Goodnight, Goodnight Construction Site fan's dream come true, CAT's Backhoe Ladder [7] ($279) isn't your ordinary ride-on. Its fully functional parts let your little construction crew get down to business digging and dumping rocks, sand, or whatever else they discover.
Pacific Play Tents Club House Tent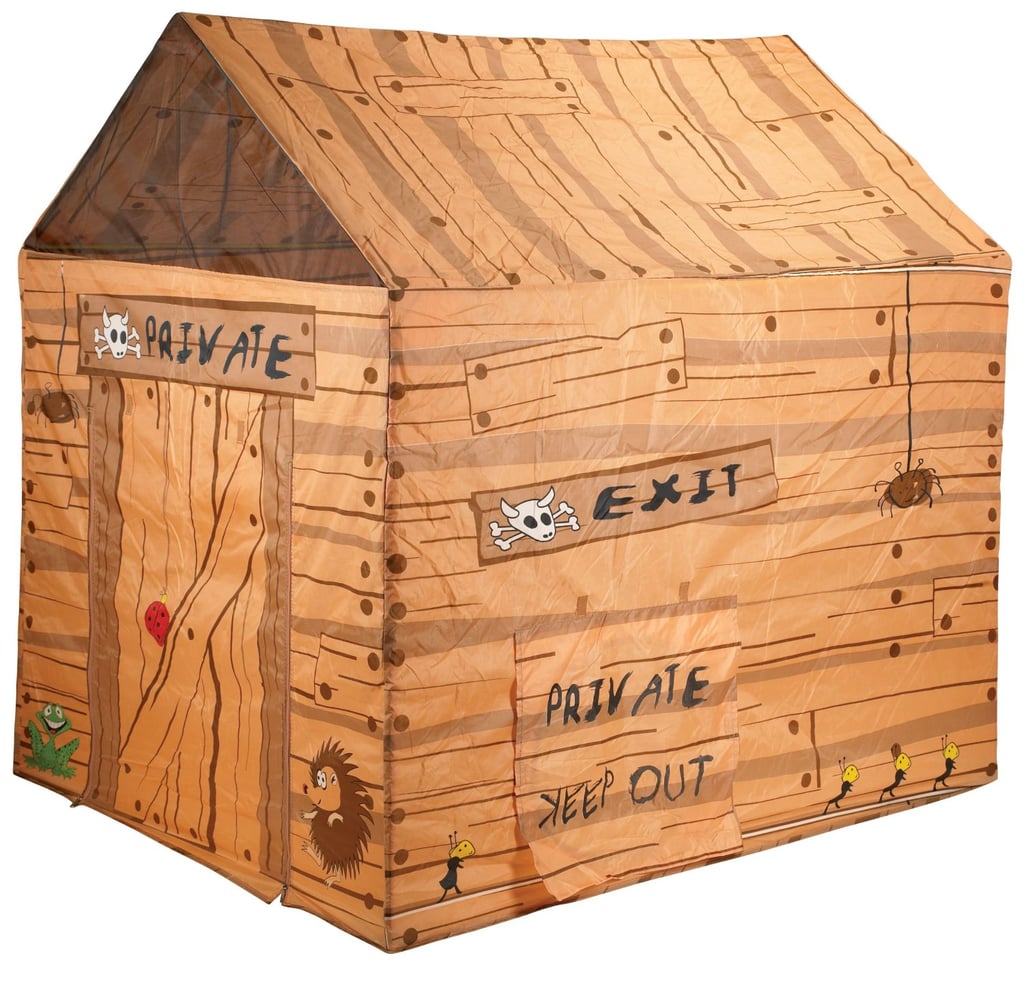 In the event that constructing an actual wooden tree house is simply not going to happen, consider Pacific Play Tents' cool collapsible alternative [8] ($80). It's easy to set up and take down and features several "top secret" window and door panels.