Gear up for a sugar rush, because today is National Doughnut Day [1] and we found eight recipes to celebrate. Commemorating the men and women who served doughnuts to soldiers during World War I, National Doughnut Day has been celebrated every first Friday of June since 1938. Preferring to ditch the fried (we're trying to be semi-healthy here!) we found baked recipes the kids will go crazy for. Stick with the classic or wow them with Oreos — today is a holiday, and you're about to make their morning!
S'mores Doughnuts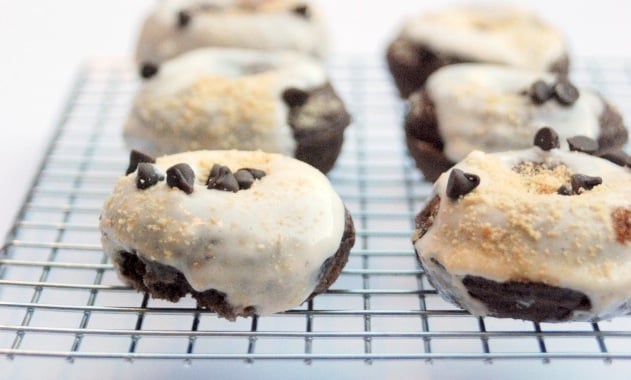 It's safe to say these s'mores doughnuts [2] won't last long in the kitchen. Between the chocolate, marshmallows, and graham crackers, you'll officially win the award for the coolest mom — ever!
Source: SNAP Creativity [3]
Glazed Vanilla Doughnut Muffins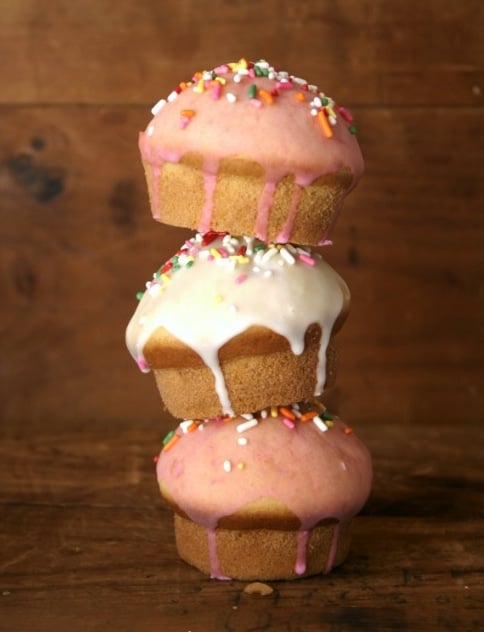 If you don't have a doughnut pan, not to worry! Try making these vanilla doughnut muffins [4] instead, topped with icing and sprinkles. It will be tough to limit the kids to just one.
Source: Crunchy Creamy Sweet [5]
Strawberry and Chocolate Doughnuts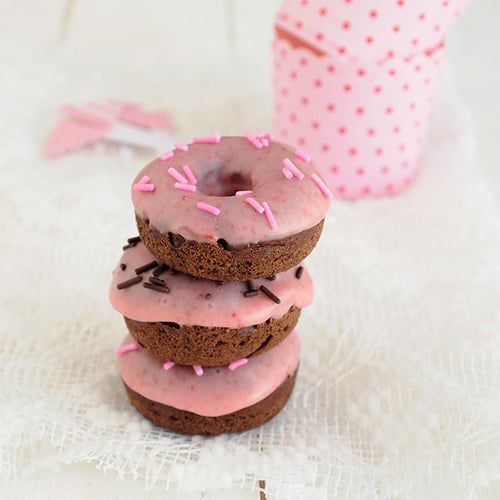 No frying necessary (thank goodness). These strawberry doughnuts [6] are mini, pink, and delicious. Wouldn't they be cute served up at a baby shower?
Source: Sugar For the Brain [7]
Mini Doughnuts
Everything always seems to taste better when it's bite-size! These minidoughnuts [8] are perfect for your tiny ones, and justifying seconds won't seem so bad.
Source: Baking For Good [9]
Chocolate Oreo Doughnuts
These chocolate Oreo doughnuts [10] are proof that dreams do come true. This recipe would be perfect for a birthday breakfast.
Source: The Sweet Chick [11]
Baked Blueberry Doughnuts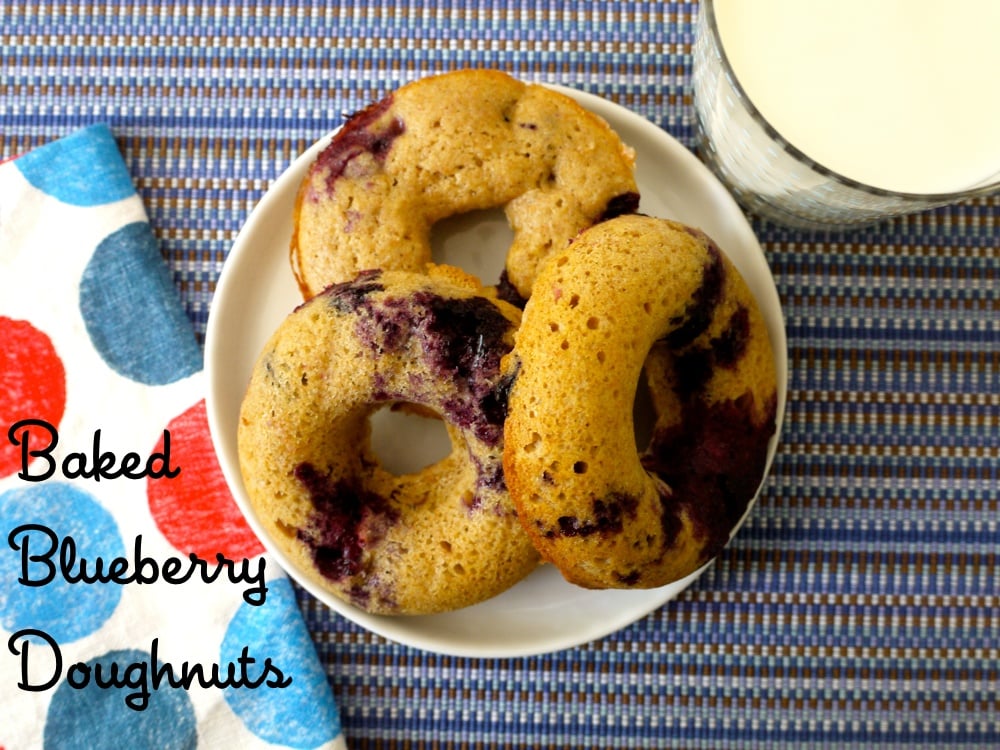 Similar to blueberry muffins, these baked doughnuts [12] are sure to be a hit. Bake up a few dozen at a time, and freeze some for later. When the time comes, all you have to do is pop them in the toaster for a few minutes. Now that's breakfast made easy!
Source: Weelicious [13]
Baked Chocolate Cinnamon Doughnuts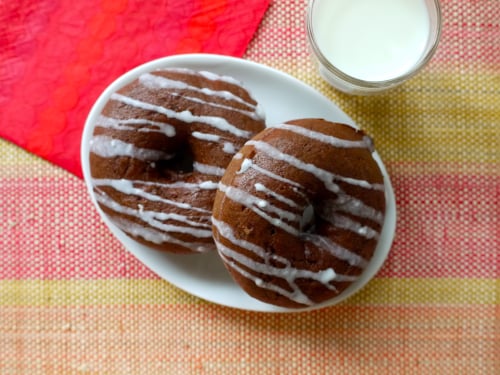 Not much compares to the combination of chocolate and cinnamon, especially in a doughnut. This recipe [14] only takes 15 minutes to make, making it a fun midweek treat when time is tight.
Source: Weelicious [15]
Cinnamon Sugar Doughnut Muffins
For a classic recipe, try these cinnamon sugar doughnut muffins [16]. Easy to make, they'd be perfect paired with a bowl of fruit in the morning or vanilla ice cream for dessert.
Source: This Heart of Mine [17]