When Cristina Prusz was asked to plan her sister's baby shower, she was given one request — make it a barbecue. At first, the owner of Le Partie Sugar [1] was hesitant. The party was going to be held in early October, when the weather doesn't exactly scream hamburgers and hot dogs. But she knew it was the best theme for her sister.
"My sister is more burgers and hot dogs and less crumpets and tea, which is how the idea for a Baby-Q started," Cristina says of the shower. In addition to pleasing her sister, the concept also allowed Cristina to include her brother-in-law. "This theme let the dad-to-be take part in the celebration and helped the men feel comfortable at a shower since there were burgers and beer."
So the experienced party planner rolled up her sleeves and got to work. With the exception of the food, which Cristina outsourced to a caterer, the party was a DIY [2] creation. Everything from the decor, to the games, to the goodie bags were made by Cristina and her staff. To make the celebration more special and give it a real family feel, the mom-to-be's parents hosted the event in their backyard. It was a perfect evening. Well, expect for one thing.
"No one expected the party to continue to the late-night hours, so we had to make a few extra runs for ice and beverages," Cristina shares. "But it was a good problem to have!"
Scroll through to see all the fun that this Baby-Q had to offer.
Source: Le Partie Sugar [3]
You're Invited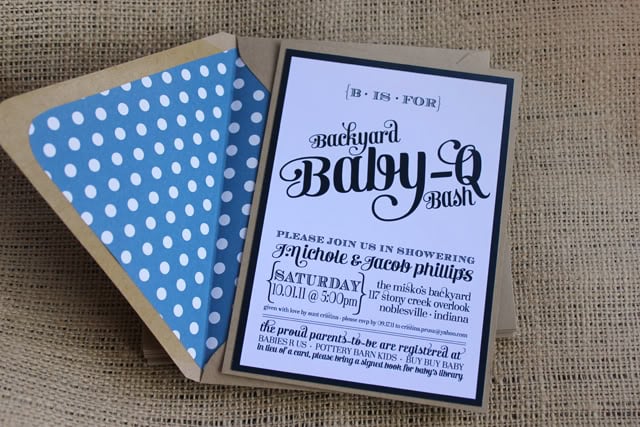 Cristina designed the invitations herself and has made them available at her Etsy shop [4].
Source: Le Partie Sugar [5]
Gift Station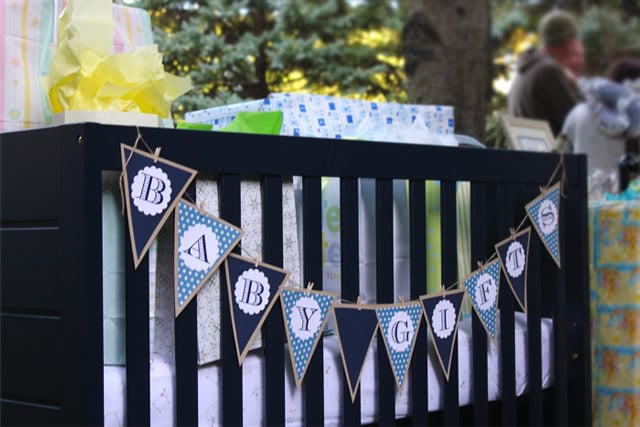 Guests placed their presents for baby Phillips in a cute crib.
Source: Le Partie Sugar [6]
Tiny Bites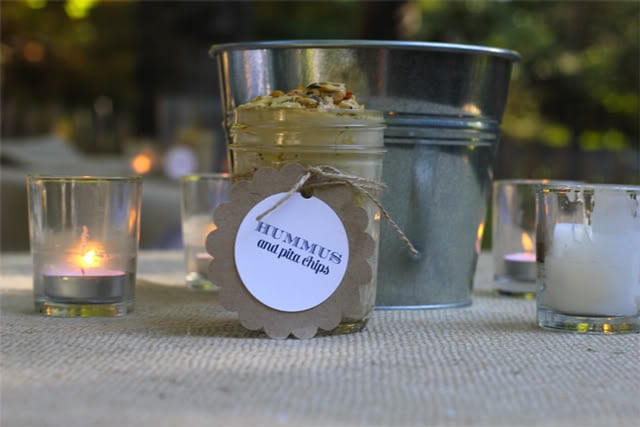 Before the dinner, guests snacked on hummus, pita chips, and cheese.
Source: Le Partie Sugar [7]
Dinner Time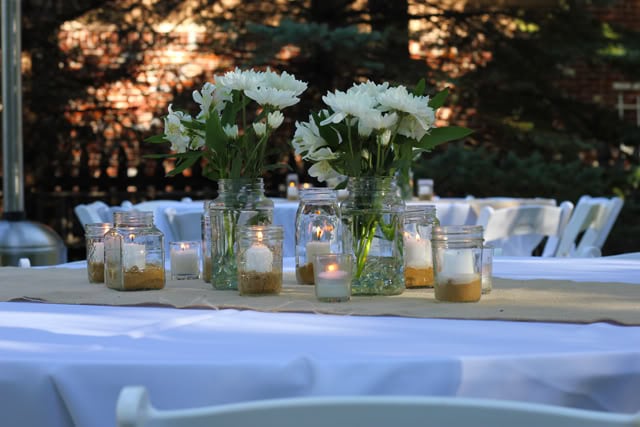 Cristina created every aspect of this simple yet sophisticated table setting.
Source: Le Partie Sugar [8]
Main Dish
"The gourmet burger station was everyone's favorite element," Cristina says of the party. "We created three options and had a caterer grilling each burger when ordered." Guests could choose from a BLTA, turkey spinach pesto, or the Father's Office burger, which was inspired by a famous Los Angeles burger joint.
Source: Le Partie Sugar [9]
Comfort Food
For sides, guests were offered spaghetti squash with jalapeño cream and macaroni and cheese.
Source: Le Partie Sugar [10]
Soup's On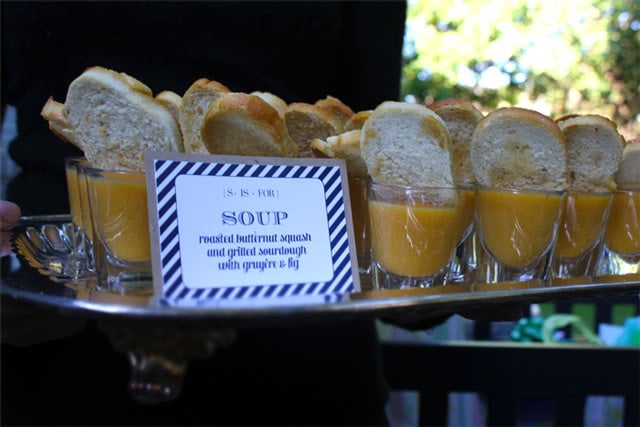 Butternut squash soup shooters and a persimmon salad were also served as part of the main meal.
Source: Le Partie Sugar [11]
Pigs-in-a-Blanket
It wouldn't be a BBQ without hot dogs, right?
Source: Le Partie Sugar [12]
Words of Wisdom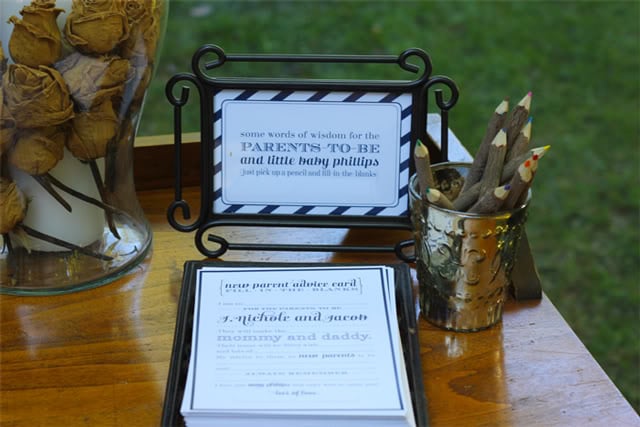 Guests were asked to fill out Mad-Lib advice cards, which Cristina says was, "a good laugh for everyone."
Source: Le Partie Sugar [13]
Hydration Station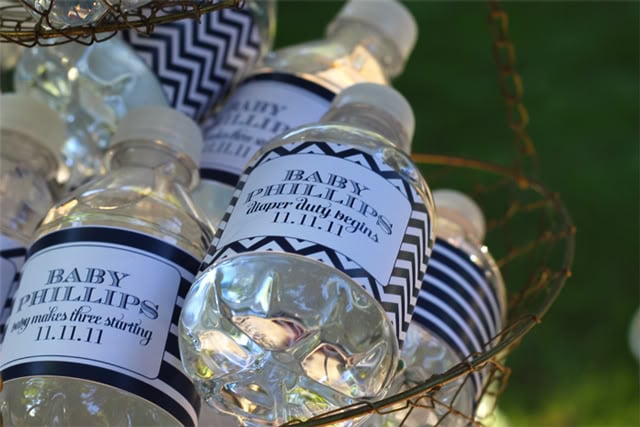 Cristina covered water bottles with blue and white labels that featured the baby's expected due date.
Source: Le Partie Sugar [14]
Perfect Pop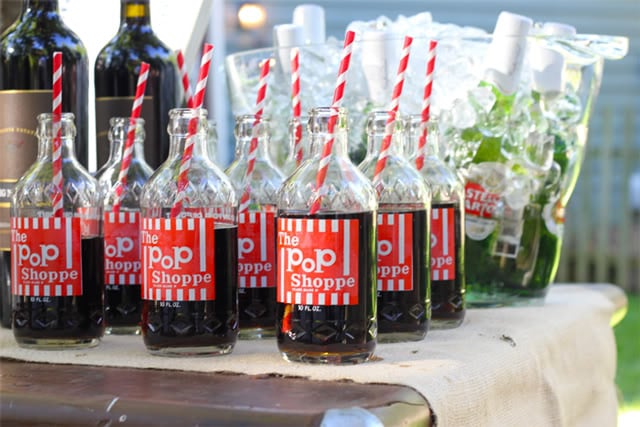 The mom-to-be and kids enjoyed soda served from vintage bottles.
Source: Le Partie Sugar [15]
Drinks With a Kick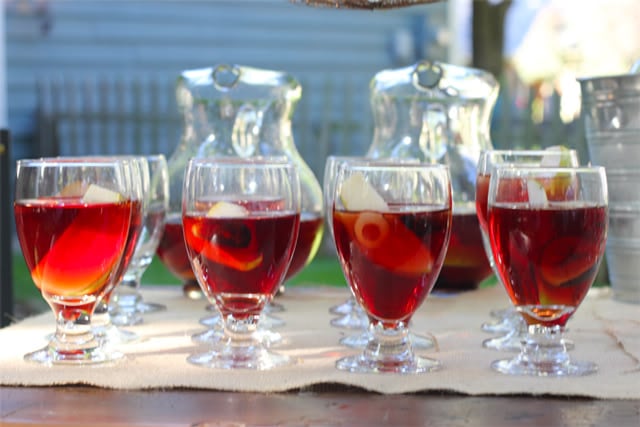 Those who weren't underage or with child sipped on Autumn sangria, wine, and beer.
Source: Le Partie Sugar [16]
Playtime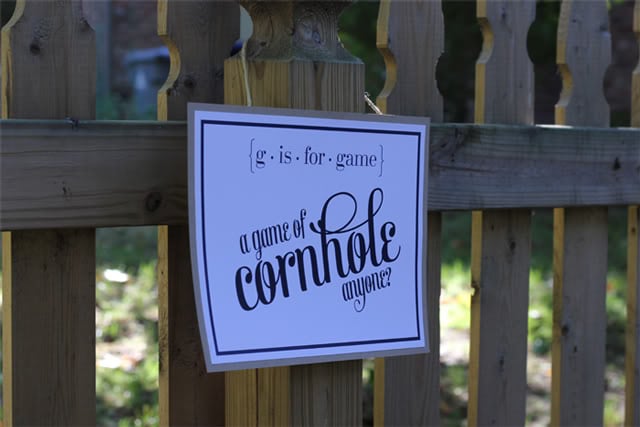 Guests were entertained with good conversation and cornhole games.
Source: Le Partie Sugar [17]
Sweet Finish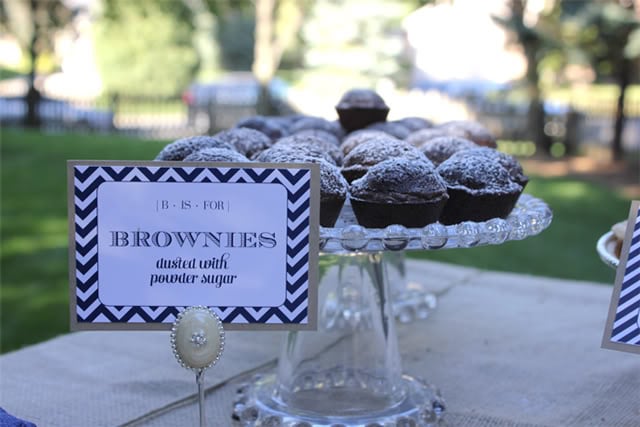 Cristina opted for several smaller desserts as opposed to a giant cake. The spread included brownie bites, chocolate chip cookies, pumpkin pie bites, and caramel apples.
Source: Le Partie Sugar [18]
A Little Light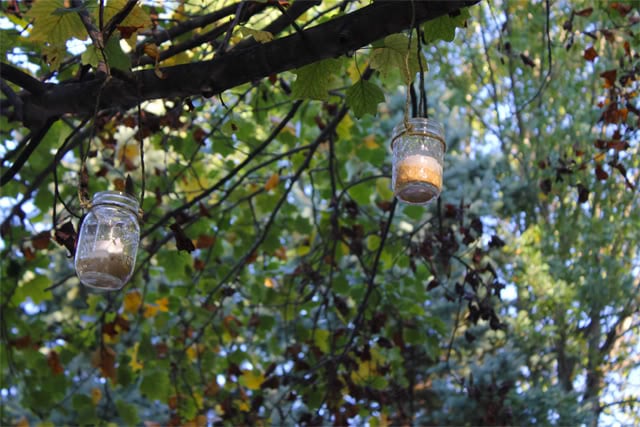 Mason jar candleholders gave the backyard a cozy feel.
Source: Le Partie Sugar [19]
Thank You Treats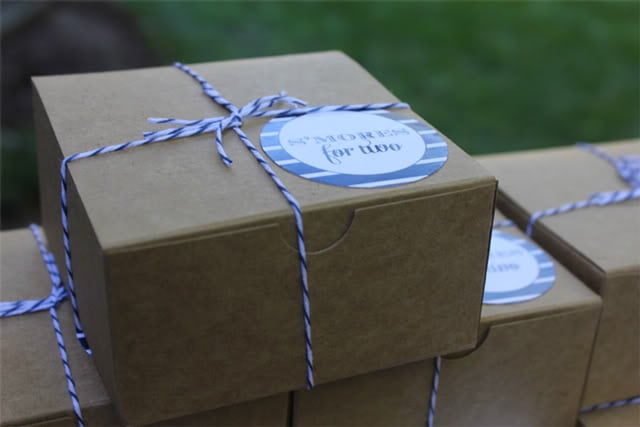 Guests left the party with a very sweet gift — a s'mores kit.
Source: Le Partie Sugar [20]
The Parents-to-Be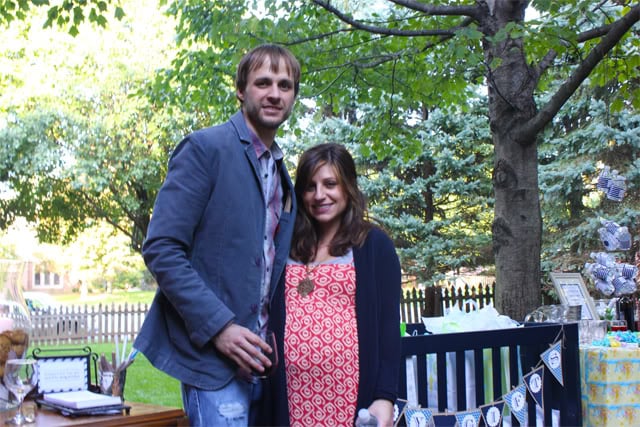 Cristina's sister and brother-in-law could not have been more pleased with the party.
"They loved that the whole shower felt more like a celebration and less like a traditional baby shower," she says. "Setting it at dinnertime also made it feel more like an event, and guests stayed until almost midnight. It was like one last hurrah with friends before baby's arrival."
Source: Le Partie Sugar [21]