Mama's going to look hot this Spring break! New mothers often dread heading to the beach or pool, but there's no reason to sit under full-body armor just because you don't have your prebaby body back yet. There are plenty of guides to picking out the best suit for your body type, but few focus on the postpartum body. So we're helping new moms make the right pick. With larger chests and some extra weight around their midsections, postpartum women have different concerns than other bathing-suit shoppers. We've rounded up our favorite picks to help flaunt the new mom's best assets and minimize the rest. Check them out!
DKNY Banded Block Wide Strap Swimdress One-Piece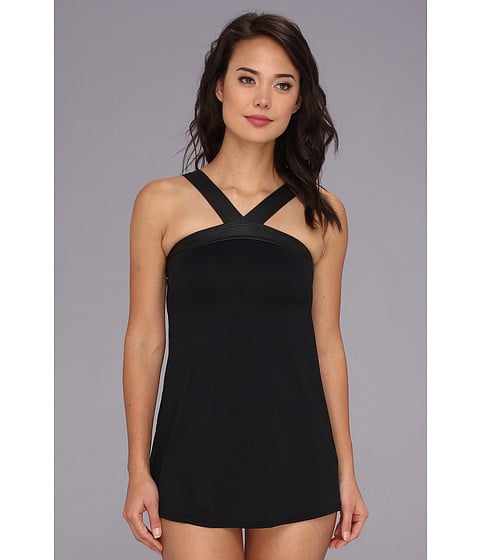 Who says a one-piece bathing suit can't be sexy? DKNY's Banded Block Wide Strap Swimdress One-Piece [1] ($140) has a flared silhouette to hide any leftover baby weight that Mama might not be ready to show off right now.
Glamourmom Tankini Swimsuit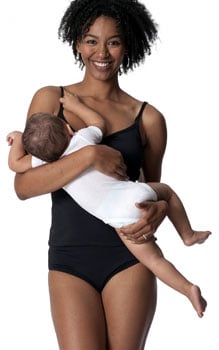 Nursing mamas don't have to worry about flashing the entire beach with the Glamourmom Tankini Swimsuit [2] ($55). With a real, built-in nursing bra, the bathing suit has all the comforts of a nursing tank with the added benefit of a high-waisted bikini brief that holds in the postpartum belly.
Rosewater by Cake Squash Nursing Bathing Suit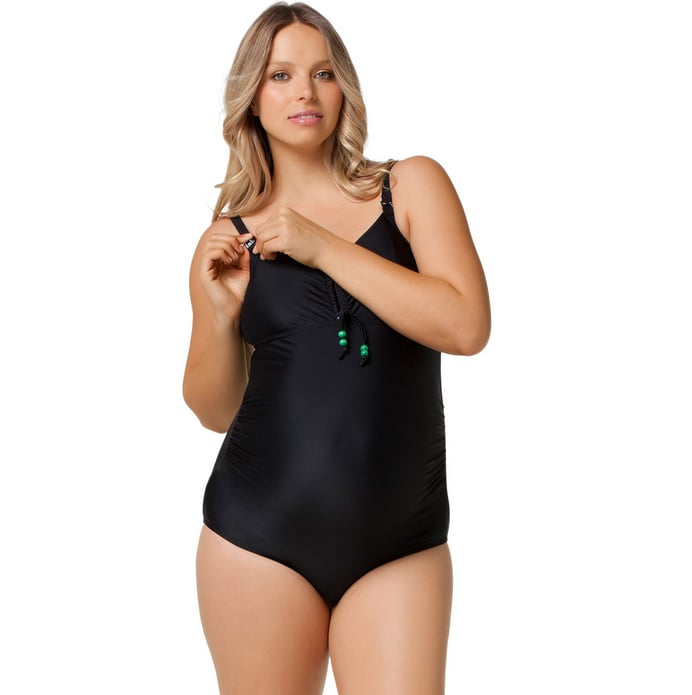 Cake's Rosewater Squash Nursing Swimsuite [3] ($80) uses dropdown clips for easy (and discreet) nursing.
Athena Pick Your Fit Festival Stripe Swimdress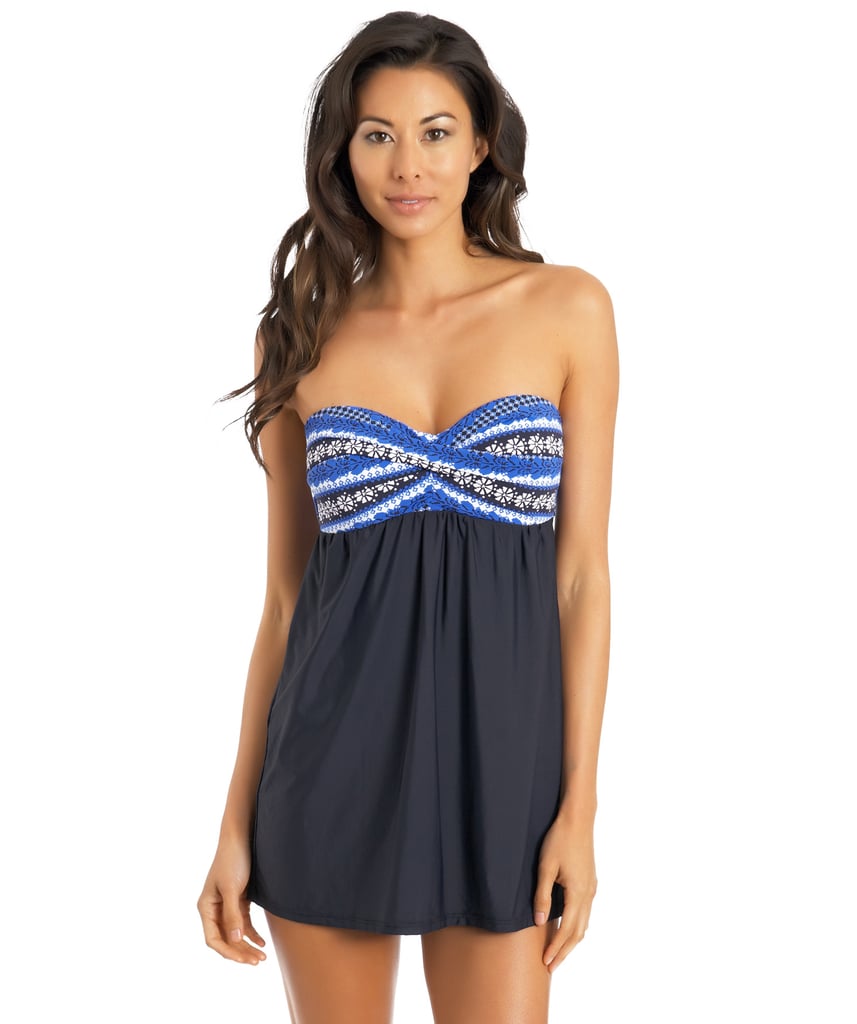 Support a new mom's new cup size with a swimsuit designed for large-chested women. Athena's Festival Stripe Swimdress [4] ($114) has not only a flowy A-line style, but its molded cups also provide plenty of support for Mama's increased bust size.
Spanx High-Rise Bikini Bottom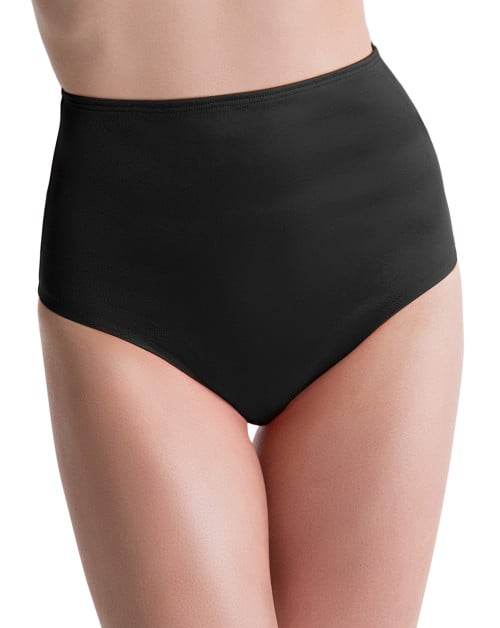 If Mom's biggest trouble area is her midsection, Spanx's Basix High-Rise Bikini Bottom [5] ($62) will suck her in like no other suit. When it's paired with a tankini top, no one will ever know just how high her coverage goes.
Miraclesuit Swim Mojito Blouson Tankini Top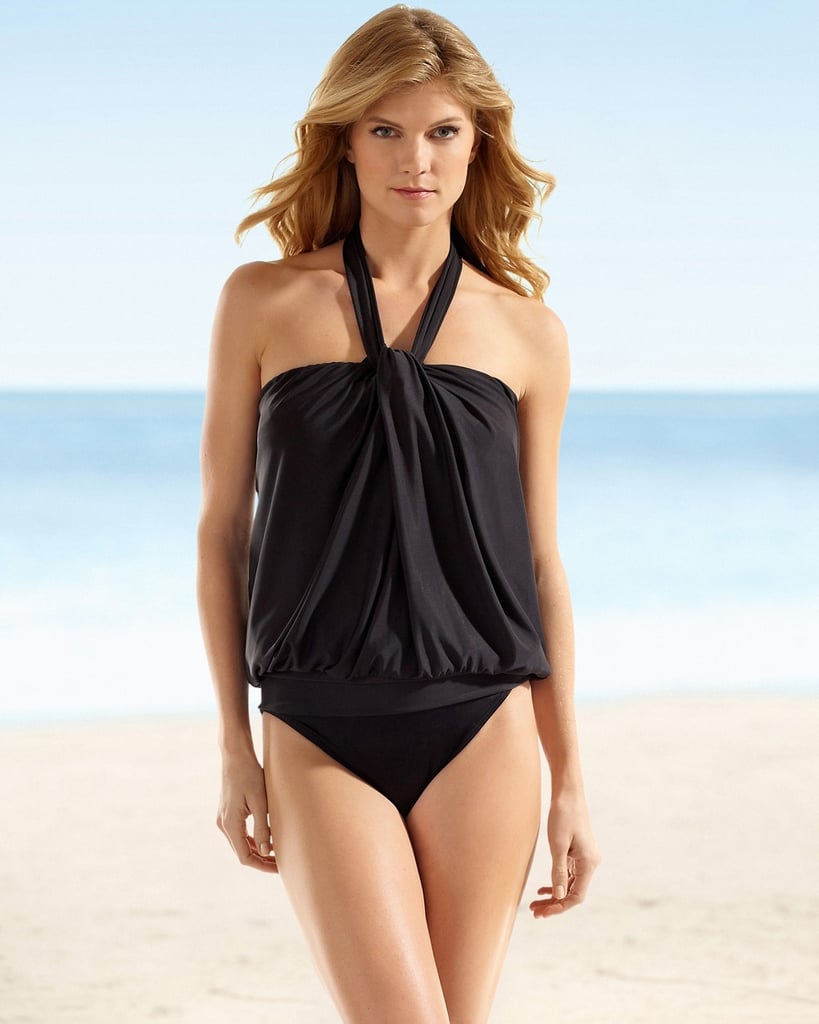 The tagline says it'll make Mama look like she's lost 10 pounds in 10 minutes. While I can't guarantee that Miraclesuit's Mojito Blouson Tankini Top [6] ($96) will do that, it will flatter a postpartum body. The blouson top and banded bottom help cover up waists and hips, making it perfectly designed for mamas whose bodies aren't quite where they used to be.
Badgley Mischka Draped-Front One-Piece Swimdress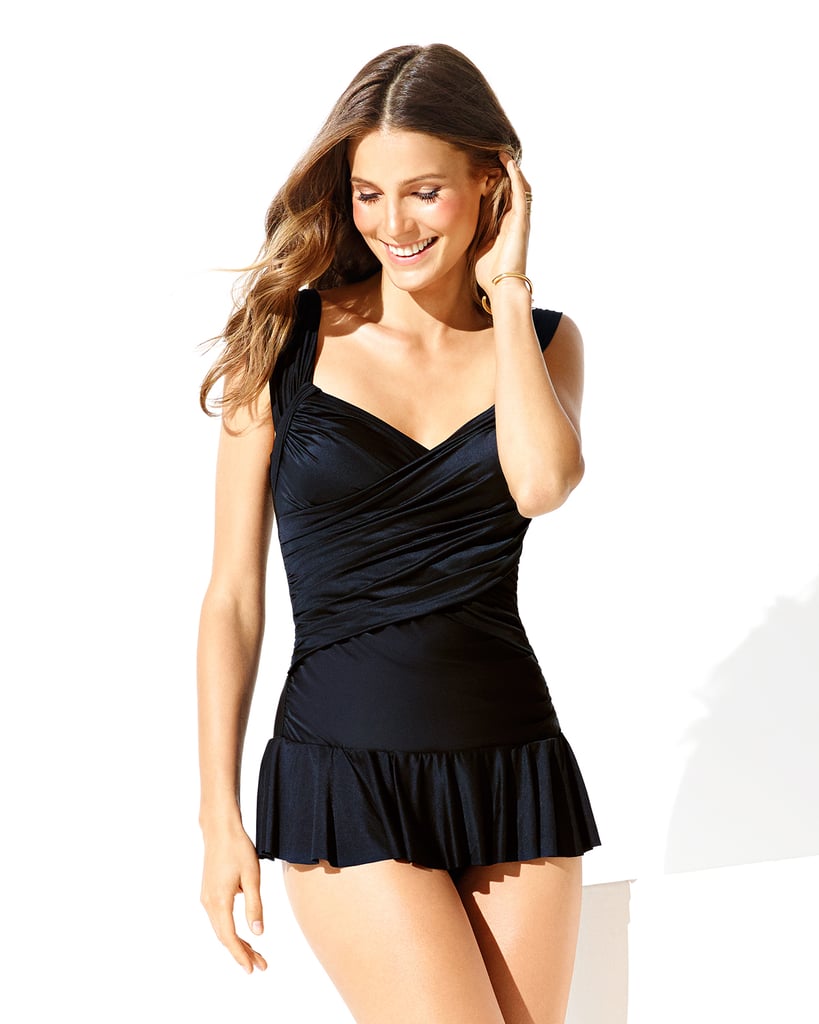 Talk about an all-in-one piece that provides coverage where new moms need it most! Badgley Mischka's Draped-Front One-Piece Swimdress [7] ($118) has a draped, crisscross top with plenty of space for an expanded bustline and a ruffled bottom to hide any excess pounds.
L-Space Sun Seeker One Piece Swimsuit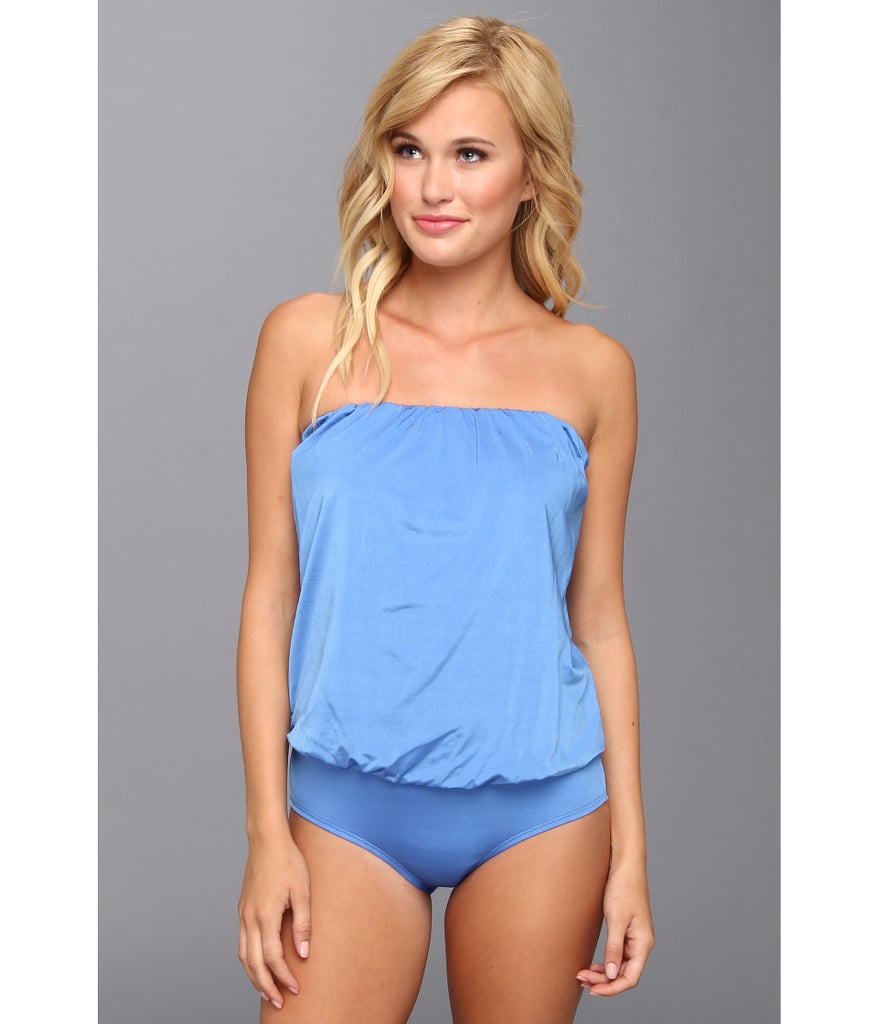 Designed to hide all kinds of little flaws, the L-Space Sun Seeker One Piece Swimsuit [8] ($132) has a draped top that keeps any extra midsection weight out of sight.
Esther Williams Bathing Beauty Two-Piece Swimsuit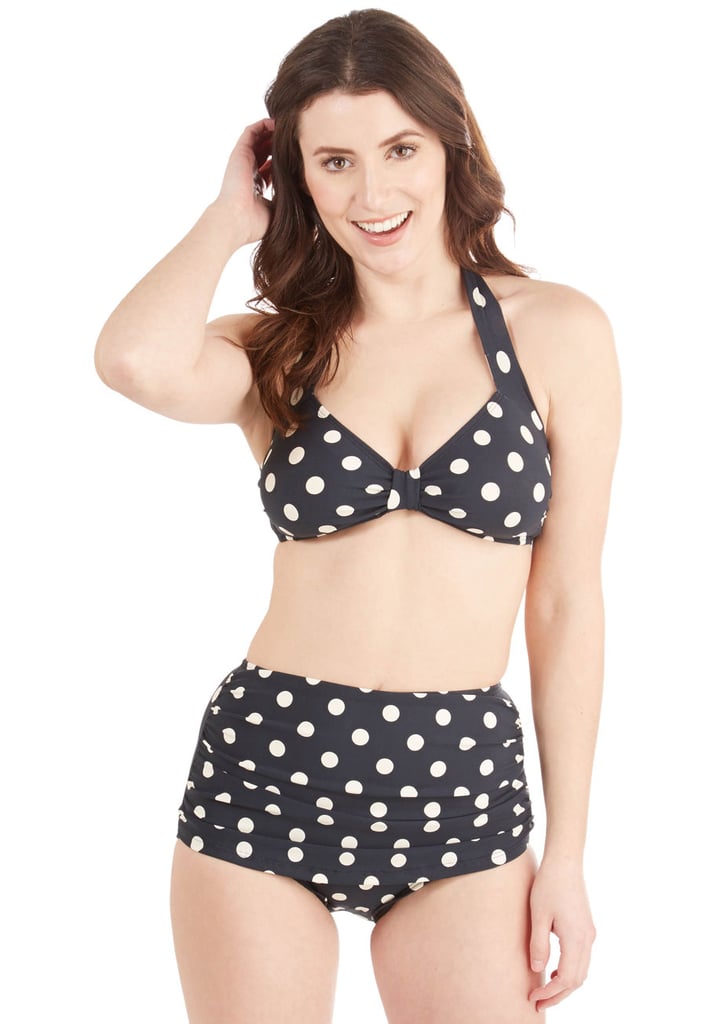 Who says a new mama has to hide all her assets under a one-piece suit or tankini? The Beach Blanket Bingo Two-Piece Swimsuit in Soft Black [9] ($90) features full-bust support and high-waisted bottoms and provides total lower-belly coverage.
Swim Solutions Plus Size Tiered Ruffled Swimdress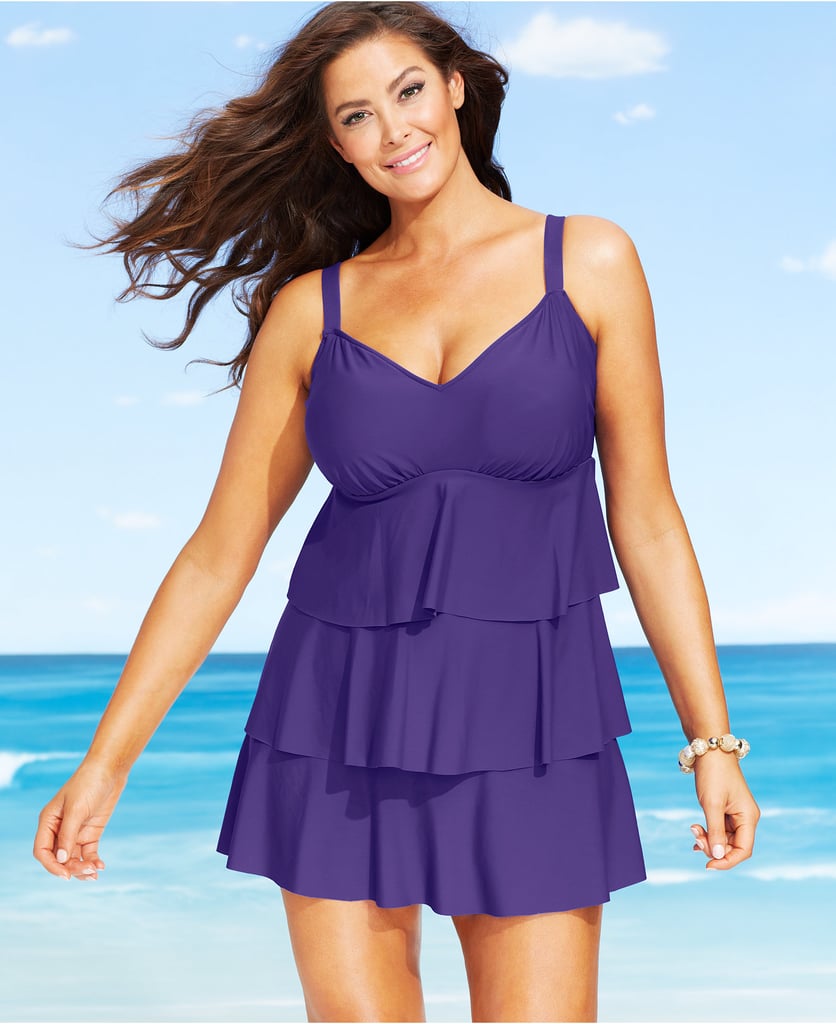 The Swim Solutions Plus Size Tiered Ruffled Swimdress [10] ($120) supports a larger bust while hiding extra weight from the midsection under strategically placed ruffles.
Tutti Frutti Skirted One-Piece Swim Dress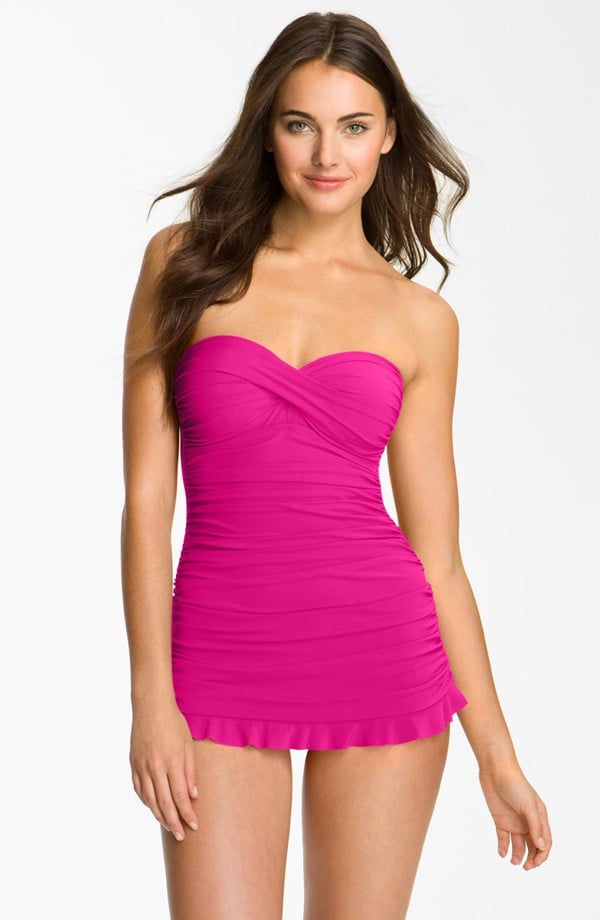 With a ruched bust and a skirted bottom, Profile by Gottex's Tutti Frutti Skirted One-Piece Swim Dress [11] ($128) may be just what the postpartum doctor ordered. Its hidden tummy-control panel gets the job done, without anyone seeing it in action. Consider it your stealth defense for a day at the beach (just don't forget the sunscreen!).