It's amazing what experts little kids are at getting big-time dirty. A long day of toddling around, playing, eating, and cruising the neighborhood makes an extrathorough bath time essential. Since the right products make all the difference, we've rounded up 15 of our favorites for getting your little one clean from head to toe. Scrub-a-dub-dub!
Source: Thinkstock [1]
Lavanila The Healthy Baby Butter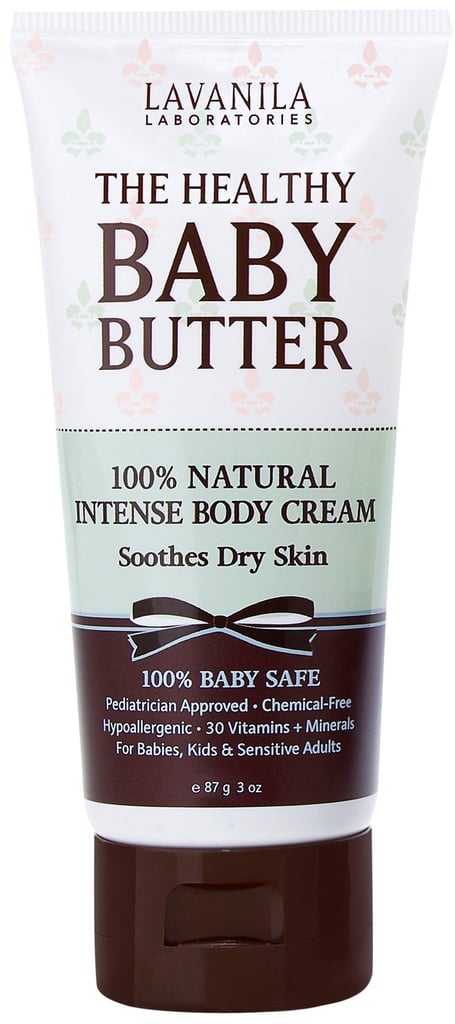 A delicious blend of hydrating shea and cocoa butters make Lavanila's The Healthy Baby Butter [2] ($14) a pick that mom will want to borrow for her own dry skin!
Weleda Calendula Shampoo and Body Wash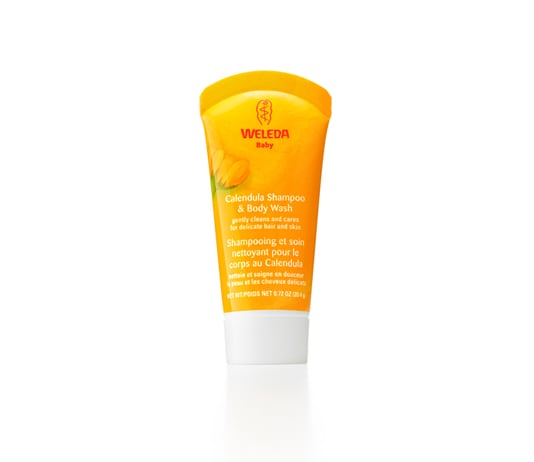 Baby and mom alike will love Weleda's supergentle, softly lathering formula [3] ($13) for little ones. The line also includes oils, creams, tooth gel, and more for soft and sensitive skin.
Mustela Bath Time Essential Set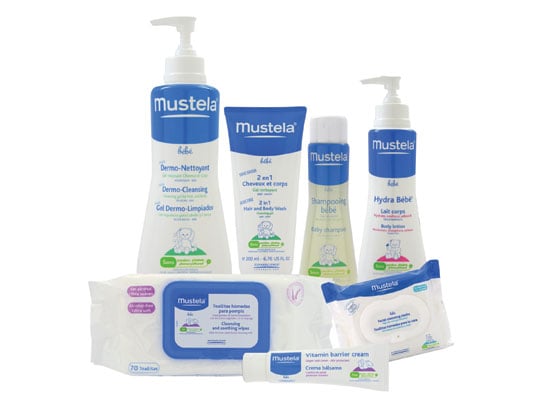 European skin care line Mustela [4] ($42) has long been a favorite of new moms. The range of products includes everything from two-in-one hair and body wash to soft facial cleansing cloths.
Thomson DiPalma Jr. Moisturizing Shampoo and Conditioner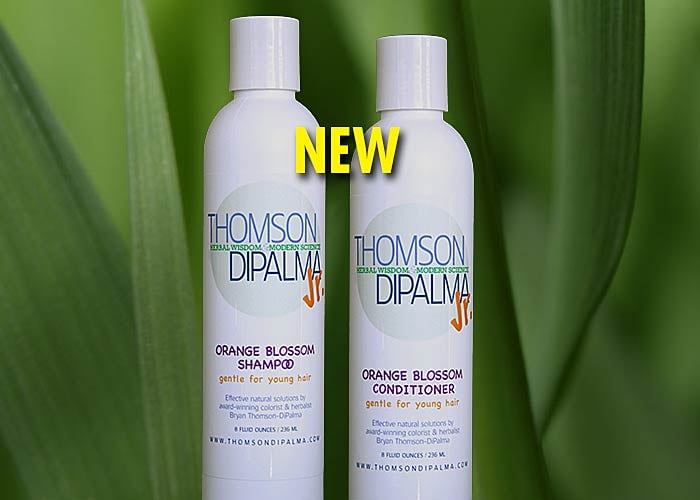 With more than 30 years of experience as an expert hair colorist, Bryan Thomson-DiPalma added kids' orange blossom shampoo and conditioner [5] ($15 each) to his all-natural product line.
Kidscounter Bath Collection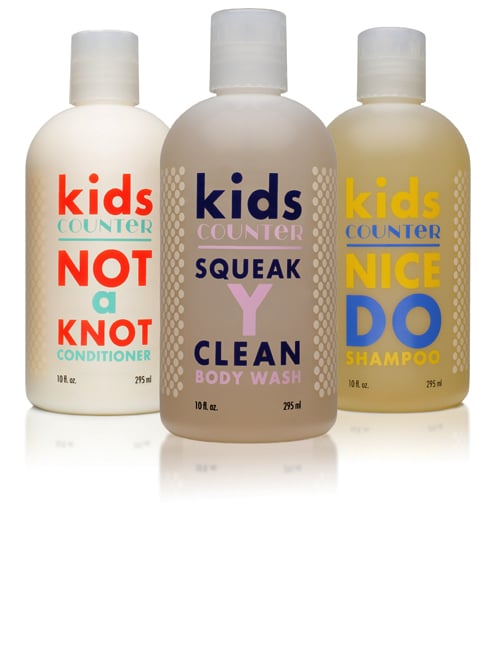 If the packaging on this trio of bath time essentials [6] ($42) from Beautycounter's Kidscounter line isn't enough to intrigue you, the fruit- and veggie-based formulas behind them sure will. Broccoli seed oil and carrot root, anyone?
Noodle & Boo Newborn Two-in-One Hair and Body Wash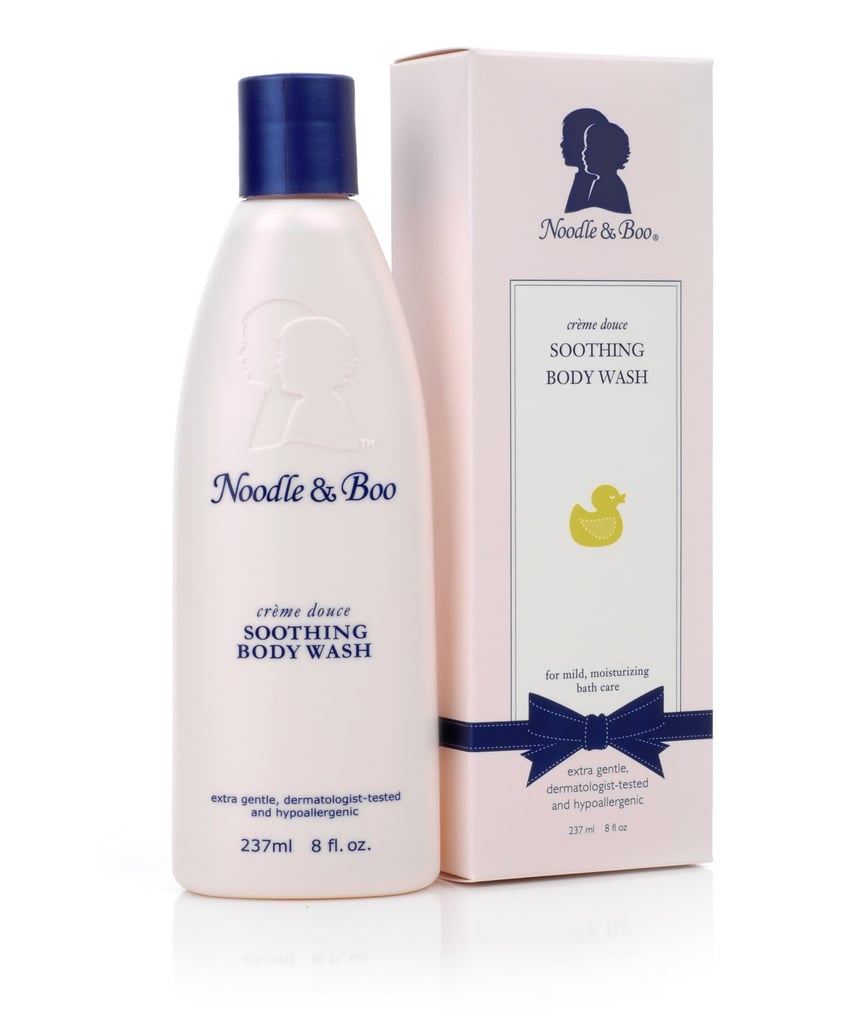 Created with provitamin B and vitamin E for healthy, shiny hair and skin, this supergentle two-in-one [7] ($14-$18) is so beautifully packaged, it'll be sure to receive prime placement on the shelf.
ErbaOrganics Baby Body Wash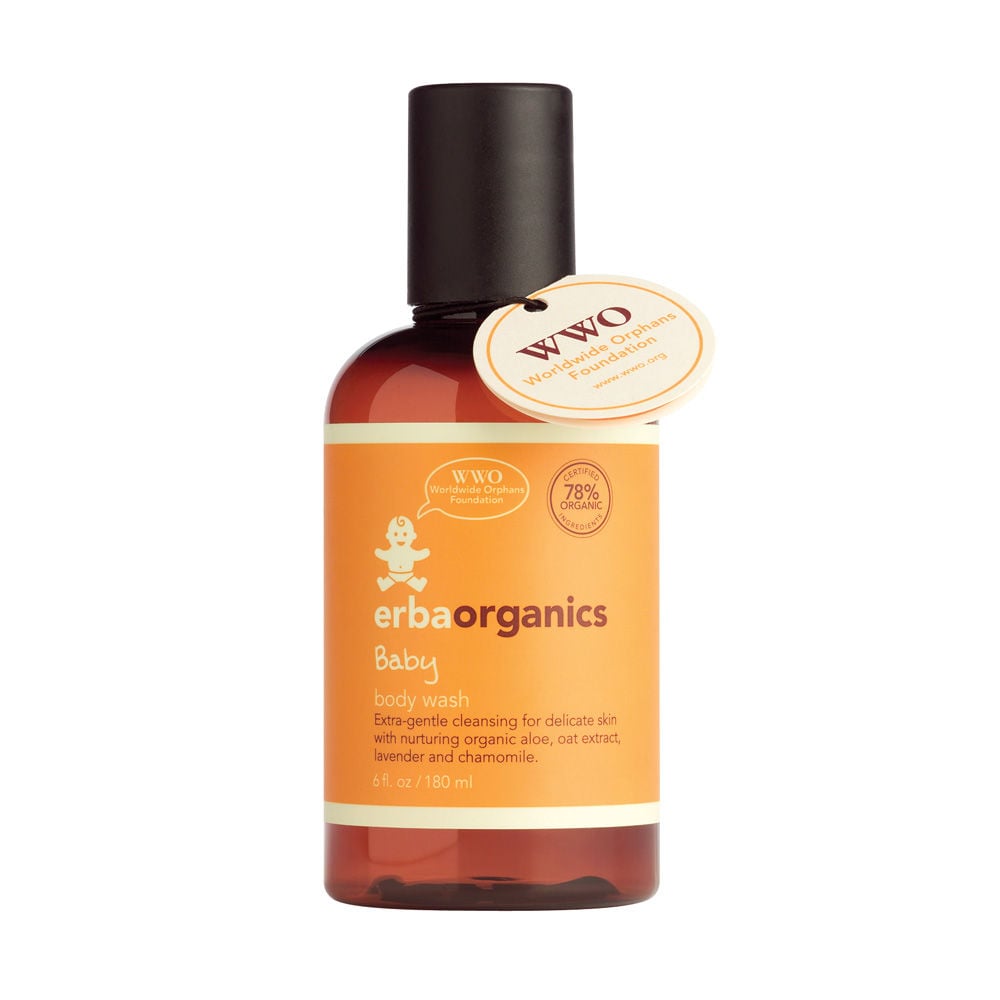 Supergentle and calming with organic lavender and chamomile, ErbaOrganics Baby Body Wash [8] ($13) is surprisingly affordable for organic skin care.
Aden + Anais Bubble Bath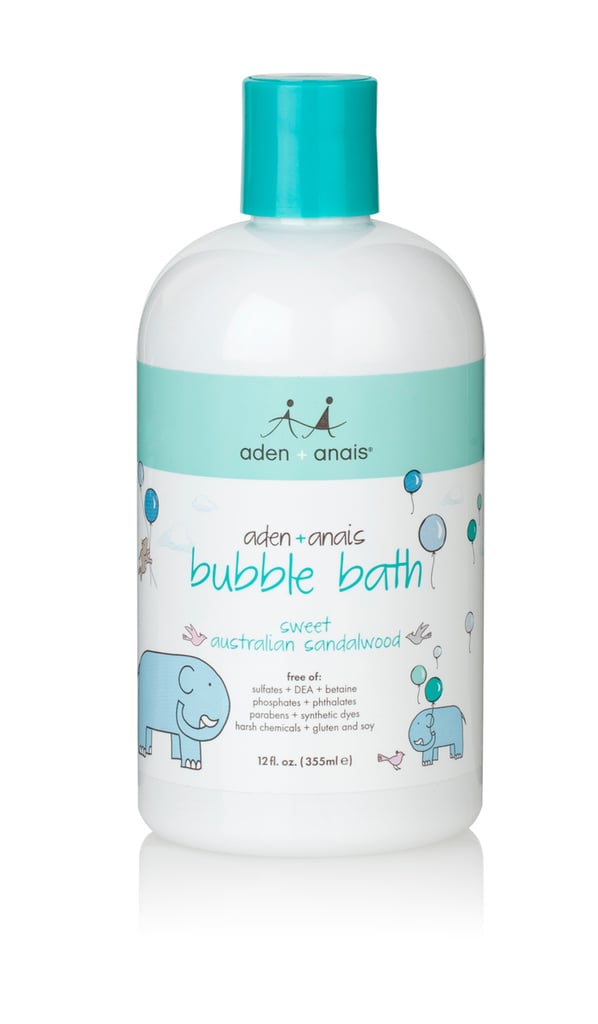 The gentle Australian sandalwood scent of Aden + Anais Bubble Bath [9] ($14) is perfect for pre-bedtime baths, and its cleansing properties are enough to wash your babe with bubbles.
Kiehl's Baby Gentle Foaming Hair and Body Wash
Parents who favor the luxe skin care line will love Kiehl's ultragentle foaming baby formula [10] ($19) as well. The tear-free, all-in-one wash features the fresh scents of vanilla, apple, pear, and berry — soothing to both mom and baby.
Burt's Bees Baby Bee Shampoo and Wash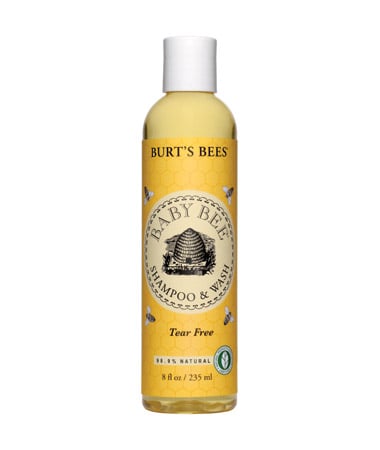 This plant-based cleansing formula [11] ($7) is derived from a blend of aloe, oat flour, and soy proteins and is gentle on baby's hair and skin.
The Honest Company Hand Soap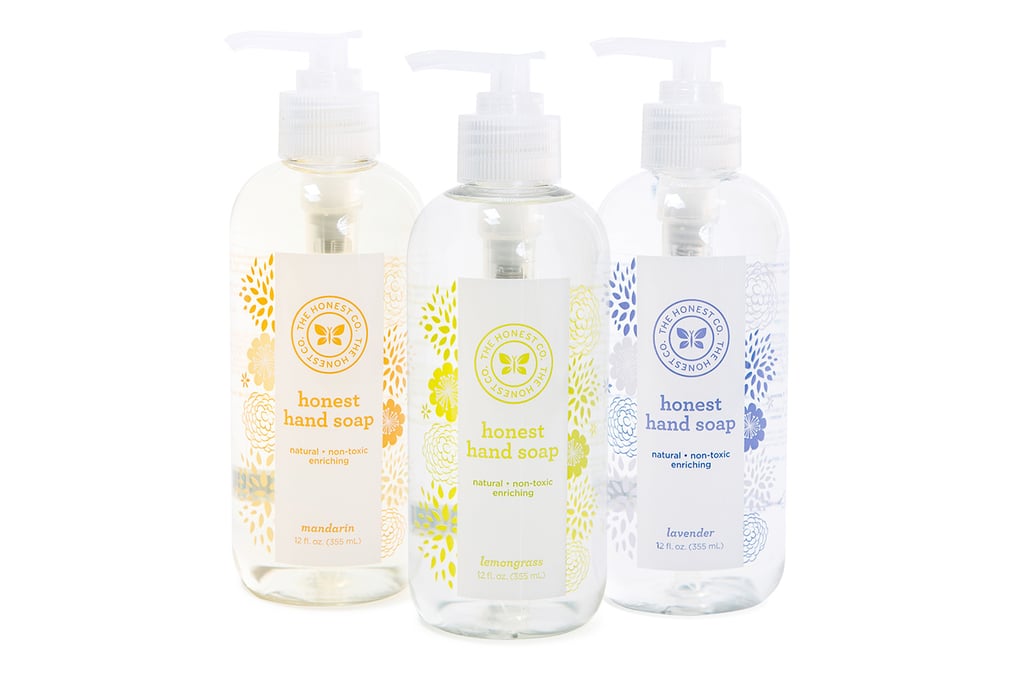 Keep a bottle of The Honest Company's mandarin, lemongrass, or lavender hand soap [12] ($5) by the sink within your tot's reach. Infused with organic lemongrass oil and grapefruit seed botanical extracts, the gentle, all-natural formula is still strong enough to clean the grimiest of little hands!
Earth Mama Angel Baby Shampoo and Body Wash
Made with organic vanilla and sweet orange essential oils, Earth Mama Angel Baby's shampoo and body wash [13] ($5-$40) is tear free and just right for sensitive skin.
Mum + Bub Hair and Body Wash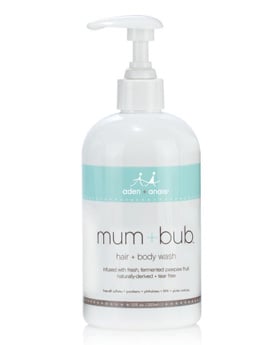 The skin care line from superswaddlers Aden + Anais [14] ($16), Mum + Bub is designed to be gentle enough for baby and sophisticated enough for mom.
Johnson's Baby Head-to-Toe Washcloths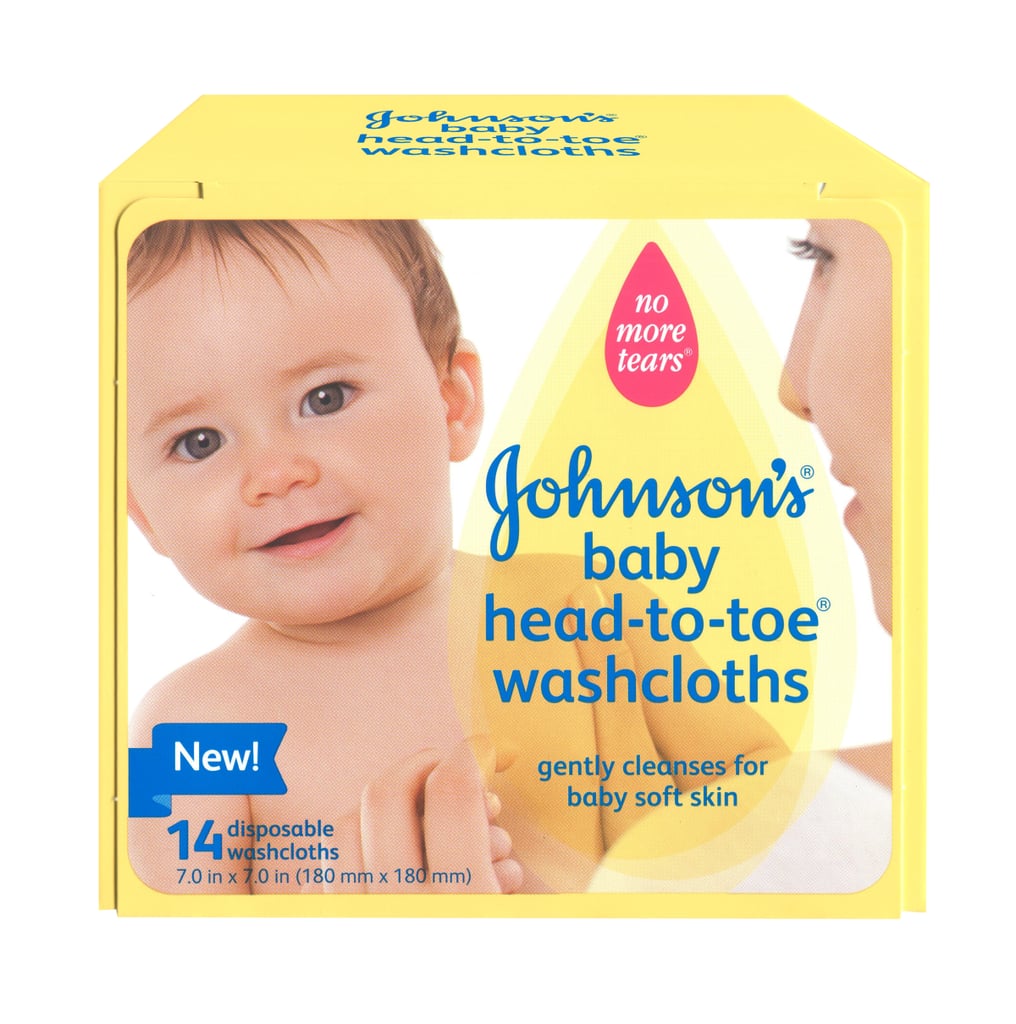 Johnson's Baby Head-to-Toe Washcloths [15] ($5) are mom's best friend when it comes to on-the-go cleanup. More durable than wipes, these ultragentle, disposable washcloths deserve a special spot in the diaper bag.
California Baby Shampoo and Bodywash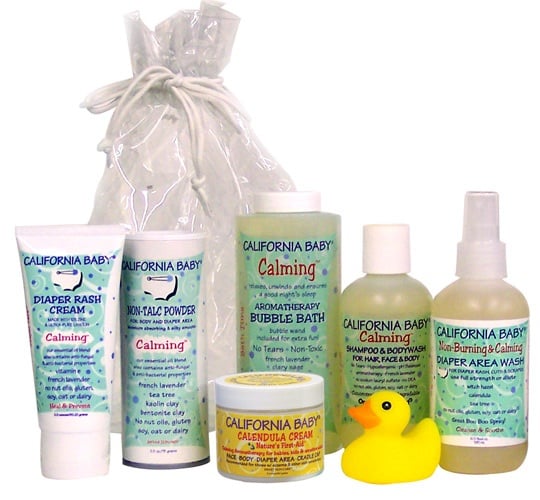 One of the only products on the market to use 100 percent natural and organic ingredients, California Baby's line of baby shampoo and body wash [16] ($11-$32) comes in several different formulas, from calming to "overtired and cranky."